Going nude on-screen is never as easy as we think it is. It takes a lot of courage and determination to completely give yourself, not just emotionally but physically, on to the role you're playing. Nudity in cinema has triggered huge controversies over the years and continues to do so. Filmmakers need to have an idea of how to use nudity in their films but so often it happens that it becomes pointless and comes off as a very cheap exercise.
However, nudity can be really beautiful if the filmmaker knows how to present it rightly within the context and when there are actors ready to surrender themselves to the script. There have been many bold actresses who've got no major qualms in going nude on-screen and this often brings in a much needed sense of realism on-screen and helps deliver the essence of the story. And if you have an image of nude Penelope Cruz in mind, you are thinking right. Let's take a look at the list of actresses who've got no problems getting naked on-screen.
12. Olivia Wilde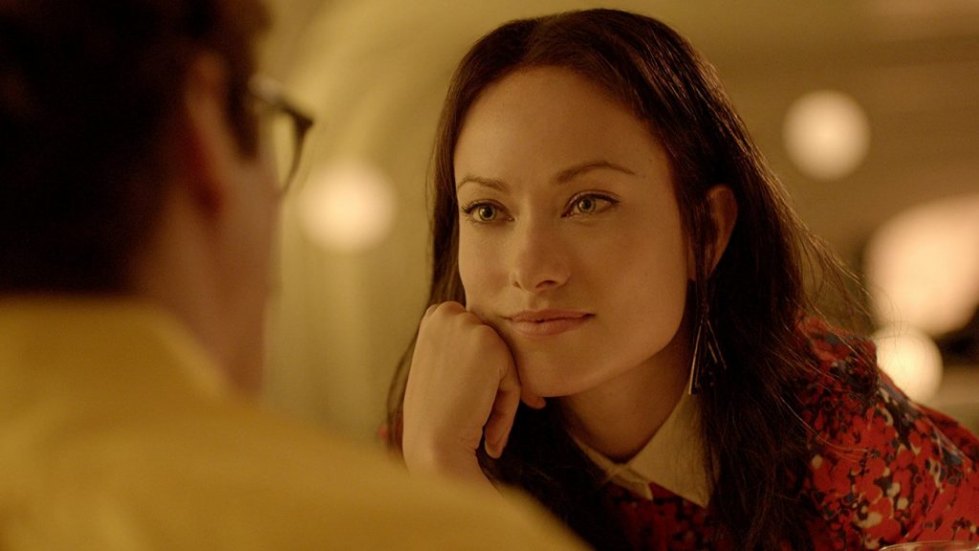 Olivia Wilde is one of the hottest actresses working in Hollywood today. She possesses a rare charm and seductive charisma that just holds you in complete awe and her dashing looks have always made her an absolute pleasure to watch on screen no matter how short her on-screen duration maybe. She does not seem to have problems doing intimate scenes and going nude and has done it in films like 'Cowboys & Aliens', 'Alpha Dogs' and 'Third Person'. She hasn't really got a solid material to work and prove her skills yet and we just hope that Hollywood has something truly special in store for her.
Read More: Movies With Most Nudity
11. Kirsten Dunst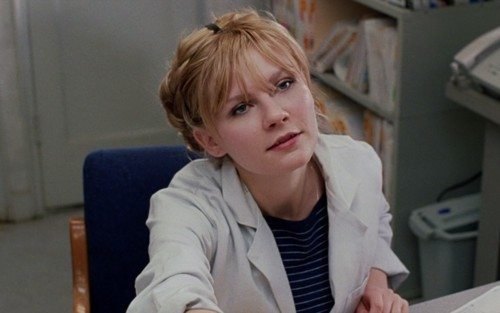 Kirsten Dunst started out her career as a child actress back in 1989 when she starred in Oedipus Wrecks, a short film directed by Woody Allen for the anthology film New York Stories. She would later go on to build a solid career as an actress and has been in some great movies including 'Elizabethtown', 'The Virgin Suicides' and in the highly popular Spider-Man trilogy in which she portrayed Mary Jane Austin. She has had no problems in baring herself on-screen and had to expose quite a bit in 'Crazy Beautiful', 'All Good Things' and the Lars Von Trier masterpiece 'Melancholia' where her performance was universally acclaimed.
Read More: TV Shows With Most Nudity
10. Charlize Theron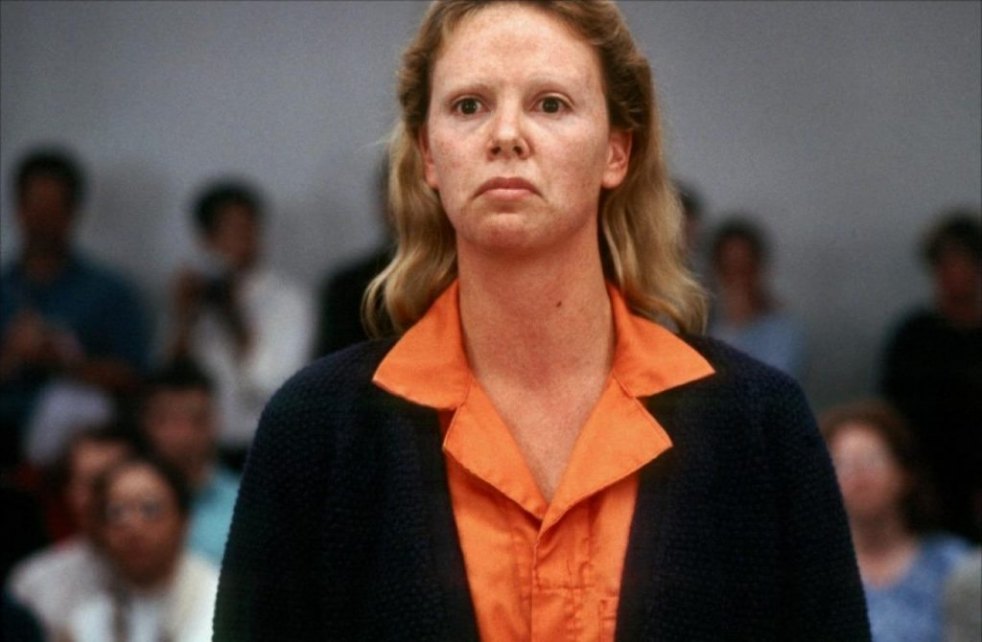 This South African beauty is an undisputed acting genius and has portrayed some of the most iconic and memorable film roles of all time including 'Mad Max: Fury Road' and the unforgettable 'Monster'. She also happens to be one of the actresses with the most beautiful body and she has bared herself in movies like 'The Devil's Advocate', 'The Burning Plain' and 'Two Days in the Valley'. She has also had to expose a bit in 'Monster' but she displayed no qualms and was absolutely brilliant in every film regardless of the emotional and physical challenges that come with them.
Read More: HBO Shows With Most Nudity
9. Helen Mirren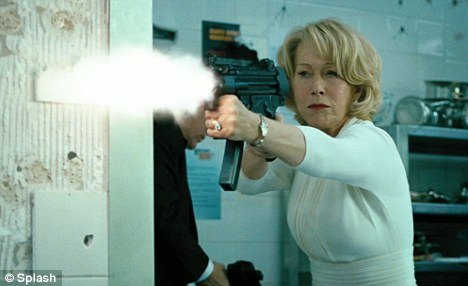 Helen Mirren is, without a doubt, one of the greatest actresses of her generation and is widely admired for her unparalleled acting abilities. She oozes charisma and flamboyance and commands powerful screen presence. One of the very few actors to have achieved the Triple Crown of Acting, Mirren has also received three Oscars and managed to win one in 2006 for 'The Queen'. She has been naked in a few films including 'Caligula' and 'Oh Lucky Man!', but has recently announced that she would never take off her clothes again.
Read More: Best Game of Thrones Sex Scenes
8. Diane Lane
During her peak, very few actresses ever came close to Diane Lane in terms of raw beauty and natural acting abilities. Her acting abilities are sadly overlooked and she belongs to that rare breed of actresses who could stand out even in a miserable film. She has essayed some highly challenging roles and has had to expose herself quite a bit in 'Unfaithful', 'Knight Moves', 'A Walk on the Moon'. Most of her roles have been very demanding and nudity was essential to all those films and she took them on fearlessly with not the slightest tinge of hesitation ever been displayed on screen.
Read More: Best Shameless Sex Scenes
7. Anne Hathaway
Anne Hathaway has one of the loveliest and most charming smiles ever. Hathaway isn't a classically attractive woman but there's something so seductively distinctive in the way she smiles and sounds which makes her an absolute treat to watch on-screen. She's a terrific actress who slips effortlessly into any role and embodies every aspect that makes her the quintessential American woman. She hasn't had much qualms in getting naked and has done many intimate scenes in movies, the most famous one being 'Love and Other Drugs' in which she went completely naked for performing a lovemaking scene with Jake Gyllenhaal. She also had to strip a bit for one intimate scene in 'Brokeback Mountain, once again with Jake Gyllenhaal.
Read More: Best Girls Sex Scenes
6. Sharon Stone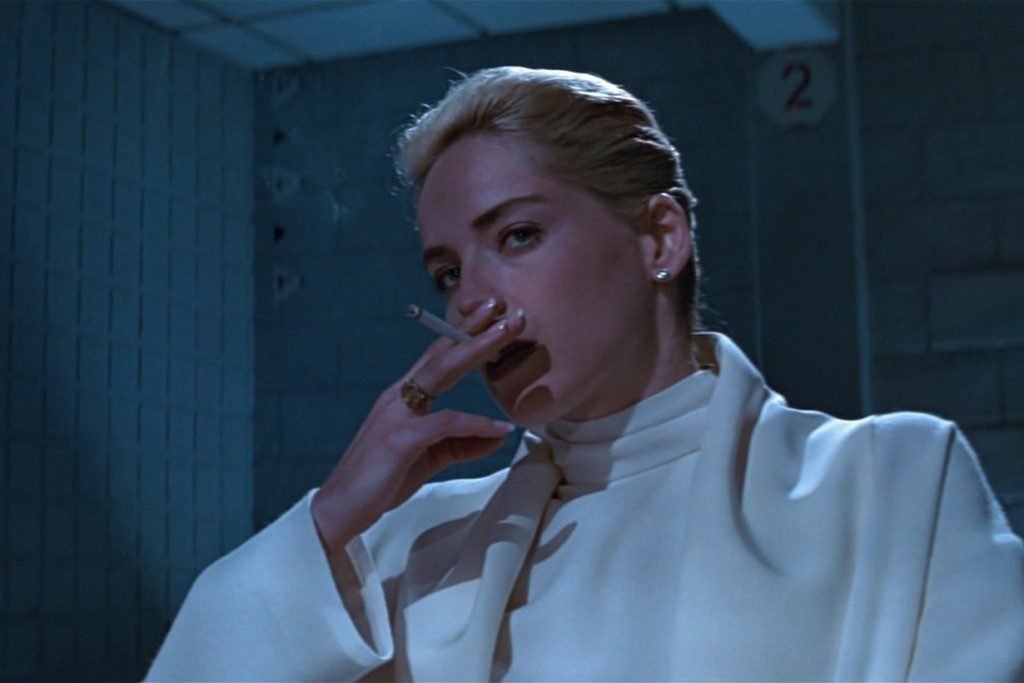 We all remember Sharon Stone for her iconic role in Paul Verhoeven's classic erotic thriller 'Basic Instinct' in which she played a cold blooded, narcissistic psychopath. Not only did she stun us with her exceptional acting chops here but also made us go weak at the knees in that famous scene where sits cross legged, smoking a cigarrette around a bunch of cops and seduces them by frequently uncrossing her legs. She is absolutely astonishing in this role and displays no sign of hesitation or discomfort during some of the intimate scene. She has also exposed in 'The Different Loyalty', 'The Muse' and 'Year of the Gun'.
Read More: Best Celebrity Sex Scenes
5. Nicole Kidman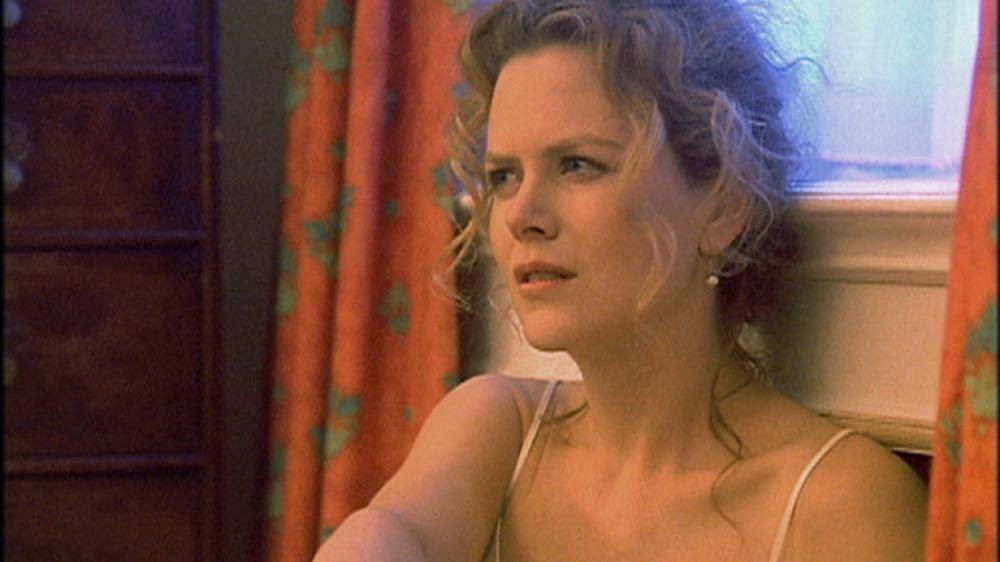 Nicole Kidman is one of the most versatile actresses of all time and has floored us with her acting abilities on many occasions. She won an Academy Award for her portrayal of the English writer Virginia Woolf in 'The Hours' and received universal critical acclaim for her performance in Lars Von Trier's avant-garde crime drama 'Dogville'. She also happens to be one those actresses who does not mind nudity in films as long as they are relevant to the story. She exposed herself in 'The Paperboy', 'Birth', 'The Human Stain' and most famously in Stanley Kubrick's erotic masterpiece, 'Eyes Wide Shut'.
Read More: Best TV Show Sex Scenes of 2017
4. Julianne Moore
Back in her day, Julianne Moore was the most beautiful actress in Hollywood. Her acting talent remains untouched and she has delivered some truly great performances in 'Short Cuts', 'Still Alice and 'Maps to the Stars'. No one could probably ever seduce the way she did on-screen and if you don't know what I'm talking about then check out the audition scene in Paul Thomas Anderson's 'Boogie Nights. She is beyond brilliant in the scene, exuding raw energy and passion as she seduces a young Mark Wahlberg for a porn movie shoot. She goes completely nude here and performs an intense sex scene with Walhberg as the whole crew watches with emotions heating up on the set. She is also remembered for a hilarious nude scene in 'Short Cuts' where she just walks around with no pants and debating with her husband as she dries off her clothes.
Read More: Actors Who Went Fully Nude
3. Penelope Cruz
It would be a hard time trying to describe the beauty of this woman. Penelope Cruz just claws her way on to you with her deadly seductive looks and staggering flamboyance. As an actress displays terrific vulnerability and has had some truly great performances, mostly from her famous collaboration Pedro Almodovar in films like 'Volver' and 'Broken Embraces'. She is also one of the boldest actresses working today and does not mind exposing her stunning body if the the story demands so and has done in on a few occasions including 'Elegy' and 'Broken Embraces'.
Read More: Best Movies Like Porn on Netflix
2. Kate Winslet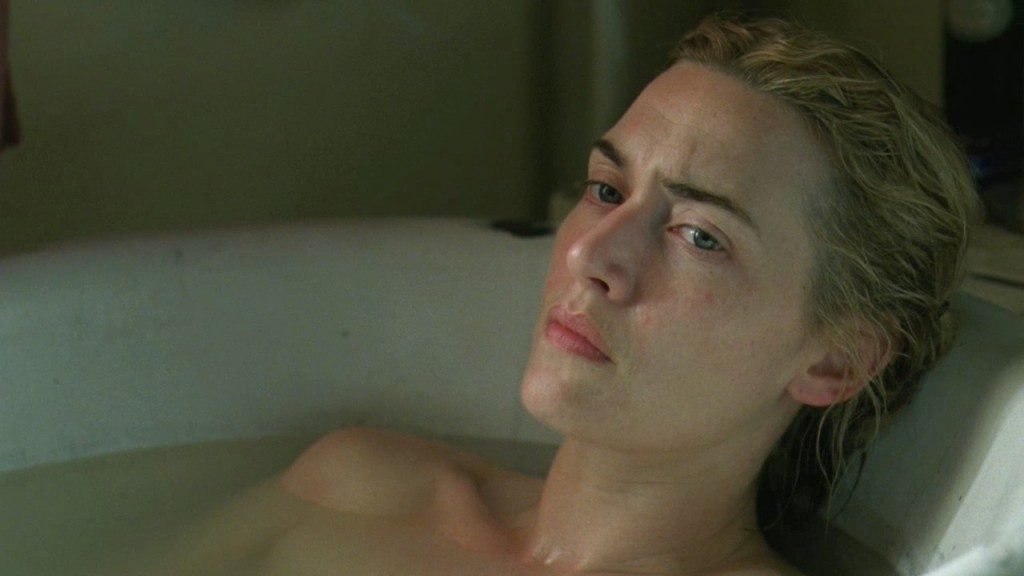 Kate Winslet is one of the most beautiful actresses to have ever graced the screen. Images of her lying inside a car, sweat drenched and making love to Leonardo DiCaprio represented sensuality for a generation of kids who grew up in the 90s. Her iconic 'Titanic' sketch scene had us all excited and boy, what an absolutely gorgeous scene that was! Winslet has exposed herself in some movies, most famously in 'Titanic', 'The Reader' and 'Little Children'. She has often played dark, mysterious characters and most of them have been extremely demanding, physically and emotionally and Winslet has always been fearless to take them on and this what makes her one of the finest actresses of our times.
Read More: Best Movies of All Time
1. Angelina Jolie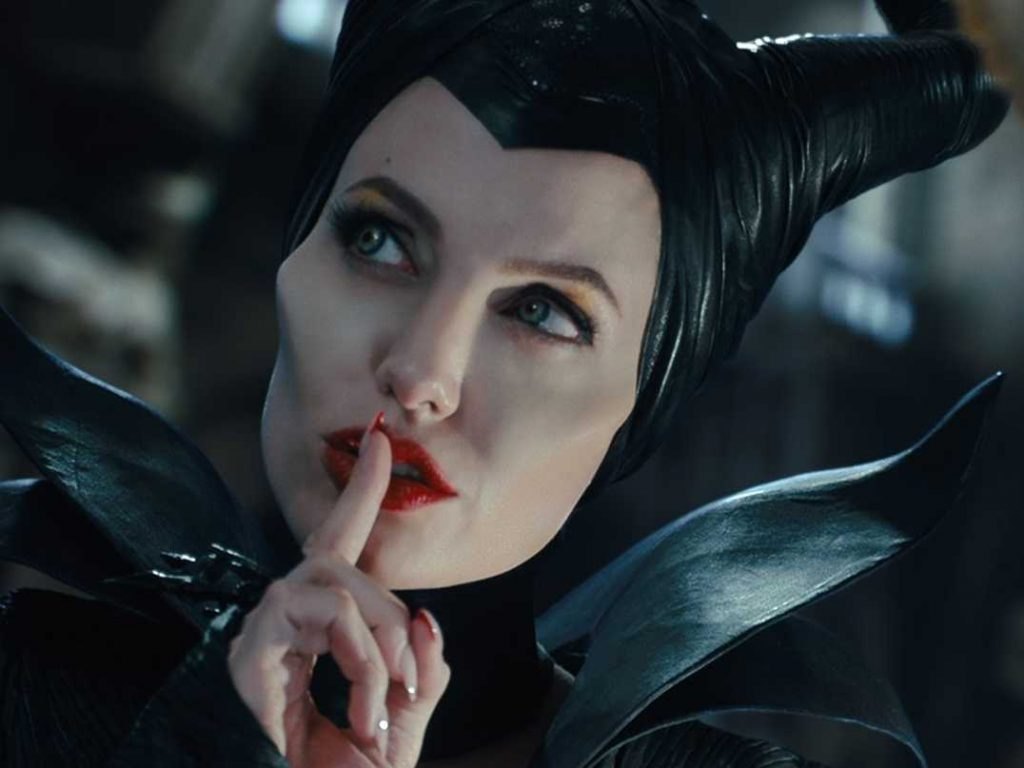 Arguably the most popular actress on the planet. Angelina Jolie is one of the biggest superstars and unarguably one of the most gorgeous women in the world. She has taken on some really bold roles and her raw charisma and perfectly toned physique have often helped her in portraying fiercely powerful characters on-screen. She might also be the best actress who could perform lovemaking scenes with such ease and grace. She has exposed her gorgeous body in many movies including 'Original Sin', 'Wanted', Taking Lives' and she has looked pretty comfortable in all of them which helps in bringing the right amount of realism on to the scenes.