American actor, producer, rapper, singer, and songwriter Mark Wahlberg made a successful transition into his acting career, leaving behind his earlier career as a teen pop musician. He made his debut with 'Renaissance Man' (1993) albeit in a small role and bagged his first prominent role in 'Fear' (1996). He has starred in action films such as 'Planet of the Apes' (2001) and 'The Italian Job' (2003). His role in the crime drama 'The Departed' (2006) earned him a nomination for the Academy Award for Best Supporting Actor. For his performance in 'The Fighter', he received an Academy Award nomination as a producer for Best Picture, along with a Golden Globe nomination for Best Actor in a Drama. Besides action films, he has also appeared in comedy roles in movies like 'The Other Guys'(2010), 'Daddy's Home'(2015), 'Daddy's Home 2' (2017) and so on.
Wahlberg, at the age of thirteen, rose to fame when he became a member of the successful boy band called New Kids on the Block. However, he quit after a few months. His solo tracks "Hey DJ", "Feel the Vibe", " Best of My Love" became popular in the late 1990s. But he left his music career to pave his way into the world of cinema.
As a young man, Wahlberg had a violent streak. He dropped out of school to live a life of crime and drugs when he was fourteen. At the age of sixteen, he was convicted of assault against two Vietnamese men. As a result, he was sentenced to serve 50 days in prison at Deer Island penitentiary. During his sentence, he began to work out merely as a means to kill time. By the time his sentence ended, he became a sturdy man from a lean boy. Wahlberg himself acknowledged the time he spent in jail as being his motivation to improve his lifestyle and to leave a life of crime behind.
Surely, he has left the past behind. He has starred in numerous films and gained accolades for his performances. Apart from action and comedy roles, he often portrays the characters of cops or criminals in his movies. His list of films is pretty long. Some of them are 'The Perfect Storm' (2001), 'Planet of the Apes' (2001), 'Rockstar' (2001), 'Overnight' (2003 Documentary), 'Invincible' (2006), 'Max Payne' (2008), 'Date Night' (2009), 2012 films 'Contraband' and 'Ted', 'Transformers: Age of Extinction' (2014), 'Transformers: The Last Knight' (2017), 'Mile 22' (2018), and 'Instant Family' (2018). He has a star on the Hollywood Wall of Fame, which he received on July 29, 2010.
Over the years, he has been engaged with various charity works. In May 2001, he founded the Mark Wahlberg Youth Foundation with a purpose of raising and distributing funds to youth services. He has been actively attached with The Good Shepherd Centre for Homeless Women and Children. At this point you must be wondering what is the next Mark Wahlberg movie or TV show? Well, here's the list of upcoming Mark Wahlberg films and TV shows scheduled to release in 2019 and 2020. We can only hope that the latest Mark Wahlberg movies would be as good as some of his recent ones.
5. Wonderland (2019)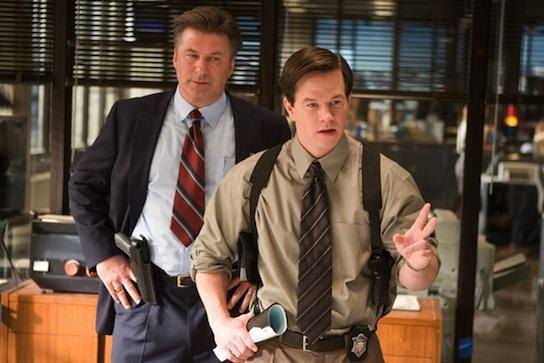 'Wonderland' is a forthcoming American mystery film starring Mark Wahlberg as Detective Spenser, an undercover detective. The cast includes some big names such as Winston Duke, Post Malone, Alan Arkin, Iliza Shlesinger, Bokeem Woodbine, and Donald Cerrone in the major roles. Peter Berg has directed the film and Sean O'Keefe has written it. The film is set to be distributed by the world's largest online streaming network, Netflix. The film was announced in June 2018. The plot follows Spencer returning to the criminal underworld of Boston to investigate a mysterious murder conspiracy. As of now, the film is in the post-production stage. According to reports, it is going to hit the big screen in 2019. We have to wait for an official announcement to know the exact date of release.
4. Infinite (2020)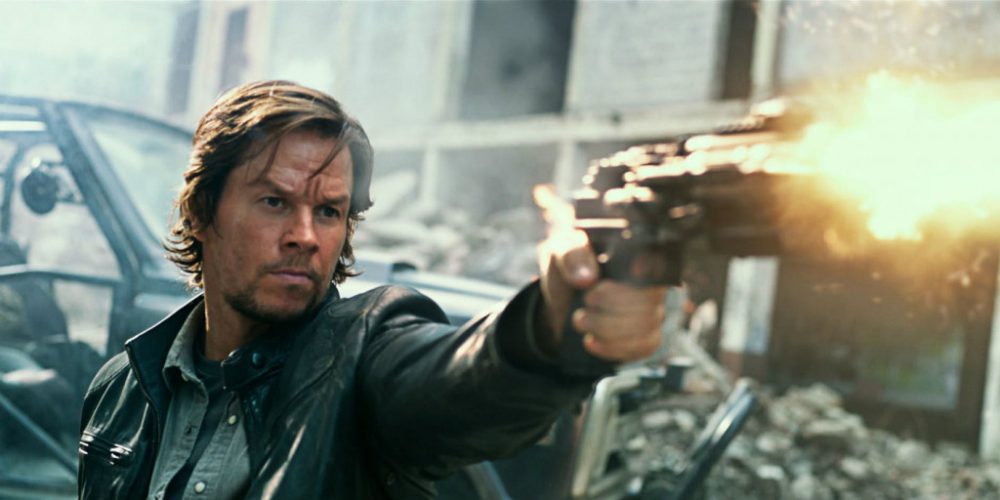 Mark Wahlberg is set to star in the upcoming Paramount Pictures film 'Infinite'. Antoine Fuqua is directing this science fiction/action thriller. 'Infinite' will be produced by Lorenzo di Bonaventura and Mark Vahradian at Di Bonaventura Pictures, and John Zaozirny. The film is an adaptation of D. Eric Maikranz's novel 'The Reincarnationist Papers', which is set in Cognomina, a secret society where people can recall their past lives. These people are continuously reincarnated century after century to fight against an evil madman who plots a scheme of world destruction.
The film focuses on a young man who is in a mental turmoil, carrying the memories of two past lives when he comes across this age-old secret society. Now the fate of the planet lies in the hands of the schizophrenic man. He has to understand that his hallucinations are nothing but visions from his past lives. We will see Mark Wahlberg starring as Evan Michaels. Chris Evans was originally expected to play this role but he had to opt-out of the film due to scheduling conflicts. The film is currently in the pre-production stage. Apart from Wahlberg, the cast includes Jóhannes Haukur Jóhannesson as Kovic. The rest of the cast is not yet disclosed. The film is geared up to release worldwide on 7 August, 2020.
3. Scoob! (2020)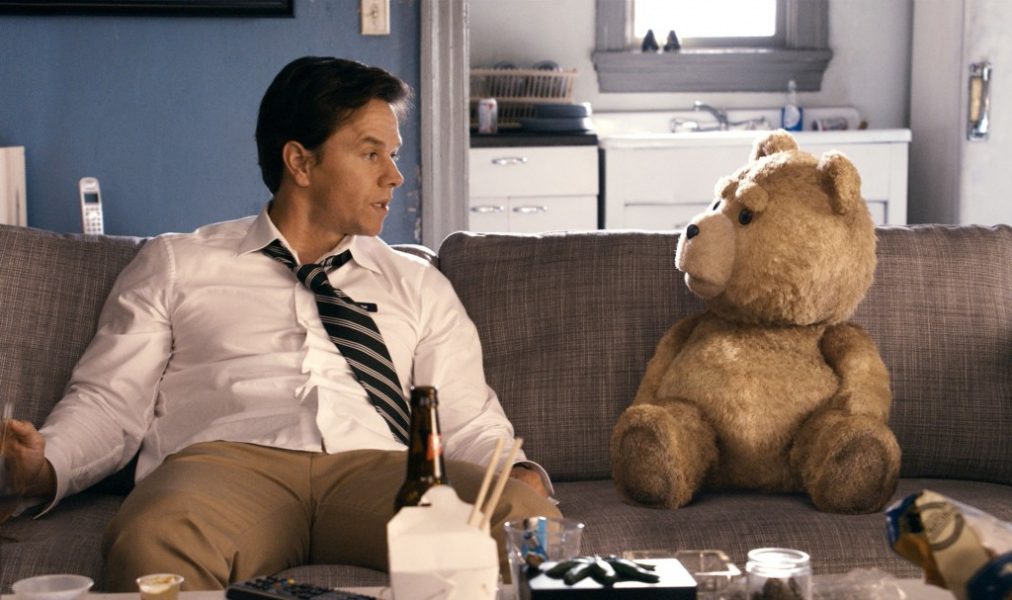 'Scoob!' is an upcoming 3D computer-animated adventure comedy. As the title implies, the film will feature characters from the Scooby-Doo franchise. Tony Cervone has directed the film. The credit for animation goes to Reel FX for Warner Animation Group. Frank Welker voices the titular character. The cast consists of Mark Wahlberg, Zac Efron, Gina Rodriguez, Will Forte, Amanda Seyfried, Tracy Morgan, Ken Jeong, Kiersey Clemons, Jason Isaacs, and Frank Welker. The film will be distributed under the banner of Warner Bros. Pictures. After the initial announcement in 2014, the voice cast has undergone several major changes and Mark Wahlberg has joined the cast very recently in 2019. The film is currently in the post-production stage. The movie is scheduled to release in the United States on May 15, 2020. We are super pumped up for this Scooby-Doo reboot – who doesn't want to watch Scooby-Doo in the big screen?
Read More: Upcoming Michael Fassbender Movies
2. Good Joe Bell (2020)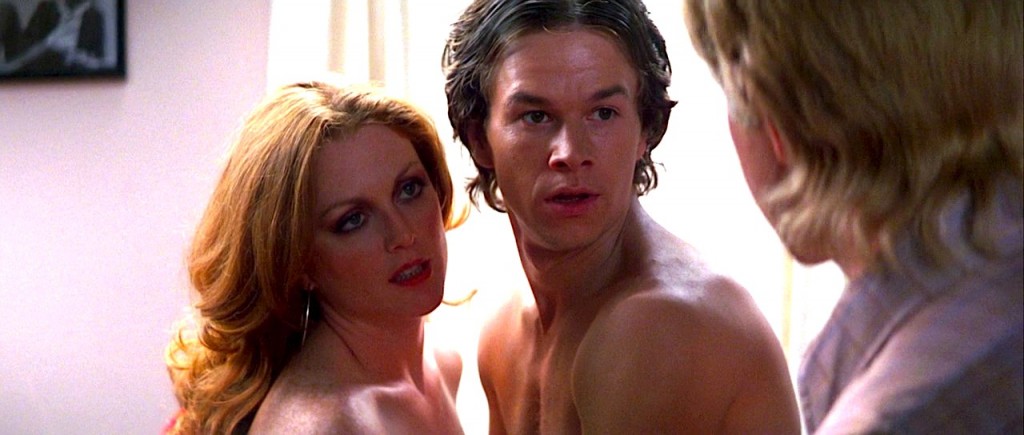 The upcoming American drama film 'Good Joe Bell' is directed by Reinaldo Marcus Green. The cast consists of Mark Wahlberg, Reid Miller, Connie Britton, Maxwell Jenkins, Gary Sinise, and others. Diana Ossana and Larry McMurtry wrote the script. The story follows Jadin Bell, a fifteen-year-old sophomore who is openly gay. Unable to gain acceptance from his closest people, and being bullied in school, he decides to end his life. The plot deals with a poignant storyline touching upon the burning issues many teens and adults face everywhere around the world. Filming began in April 2019. The film is currently in the post-production stage. 'Good Joe Bell' will be released in 2020. Exact dates are yet to be confirmed.
Read More: Upcoming Edward Norton Movies
1. Six Billion Dollar Man (2020)
'Six Billion Dollar Man' is a Warner Bros. film adaptation of the classic TV show of the same name. Between 1973 to 1978, the show ran on ABC for five seasons. It was primarily based on Martin Caidin's novel 'Cyborg'. The show was about a former astronaut, Colonel Steve Austin. As a result of bionic implants, Austin gained superpowers during his service as a secret agent. The film has not yet started production. Mark Wahlberg is set to portray the character of Steve Austin in this upcoming science-fiction thriller. The producers of the film are Sue Kroll, Bill Gerber, and Steve Levinson. Bill Dubuque has written the script. The film will hit the theatres on June 5, 2020.
Read More: Upcoming Mark Ruffalo Movies