Let me just give you a couple disclaimers before you start reading the list. Firstly, it's obvious that these movies make into the list because of their erotic content. And I can't just go on writing about the degree of their erotic nature and compare them against each other. Instead, I choose to write about the movies in general. So the explanations of these movies are their overviews, rather than a commentary on their eroticism.
Secondly, the ranking of these movies is not based on the amount of eroticism. It is based on the overall analysis of the movie, which of course, is my perspective on them. There might be few movies which, to put delicately, are not the best movies of 2017 (peep into number 10, and please don't sue me). But they are in the list because of their eroticism. With that said, here is the list of top adult movies of 2017.
Read More: Adult Movies on Netflix
10. Fifty Shades Darker (2017)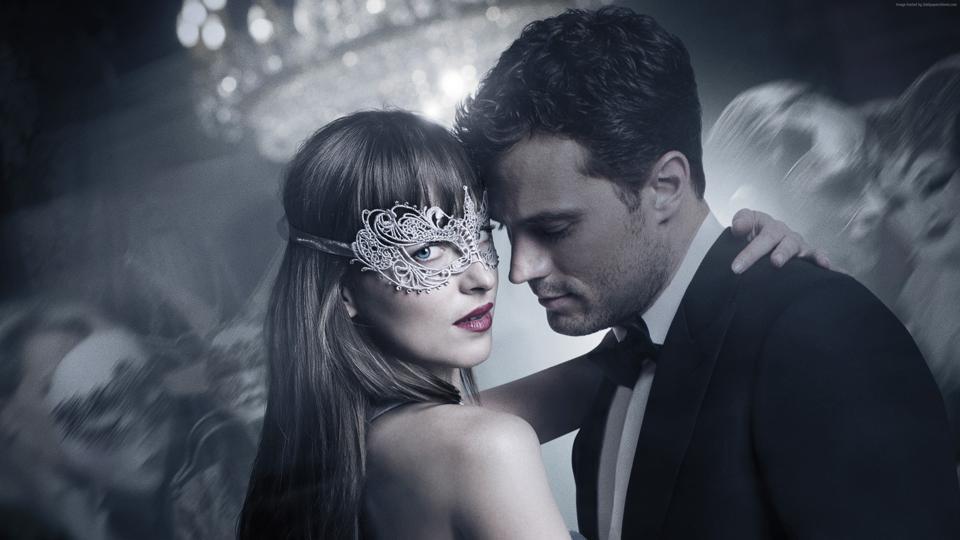 The second installment, Fifty Shades Darker, is a curious title for a much softer film. Sure, there's still those adult toys and even a little spanking but this time around Christian and Anastasia are trying to have a go at being a real couple. The last ended with her leaving him but he's ready to have her back. She is briefly hesitant but quickly comes around to wanting to be back with Christian. They're going to be a normal couple this time; he's ready to change. They make dinner and go grocery shopping and it's all so precious.
Let's just get this out-of-the-way, this movie is a pure guilty pleasure and it's only here on this list for its explicit content. The story is not that substantial to begin with. It's built as a side attraction to the main event; the sex scenes. And let me tell you, It's more graphic than the first one, it could be considered as porn with a much higher budget. You may think the plot is more dense and that there's going to be so much going on when in fact, there's not much. What I find quite lacking is the dramatic tension. All the conflicts they've brought up in this movie were finished so quickly and without much effort. It's like they're rushing to get to the next sex scene which there are quite aplenty.
Read More: Best Movies of All Time
9. Below Her Mouth (2017)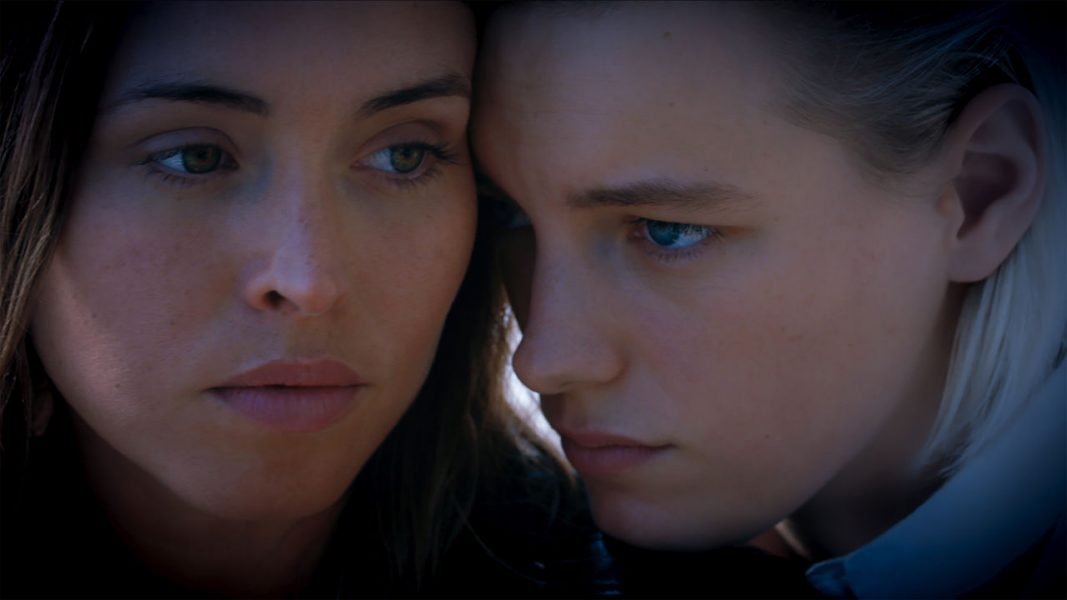 "Below Her Mouth" is a bold drama that begins with a passionate weekend affair between two women. Dallas and Jasmine immediately share a powerful connection that ends up changing their lives forever. The chemistry between the two main actresses, Erika Linder and Natalie Krill, is incredible which enriches the story greatly. Both actresses are beautiful and versatile, portraying women fighting their feelings and desires. This Canadian independent movie is shot beautifully, its cinematography will certainly surprise you.
Many may know enough of the complexities of lesbian relationships to measure the depth in which 'Below Her Mouth' explores them, and the good thing is that the film invites the viewers there. One must commend the film for creating such a vigorous chemistry between the two female characters, and for their acting performance giving birth to two totally elaborated and different personalities, whose traces remain marked in your mind after the film ends. At its core, this film is an honest portrayal of the highs and lows of intimacy, from the throes of delight to the dejection of heartbreak.
Read More: Actresses Who Went Fully Nude
8. Girls Trip (2017)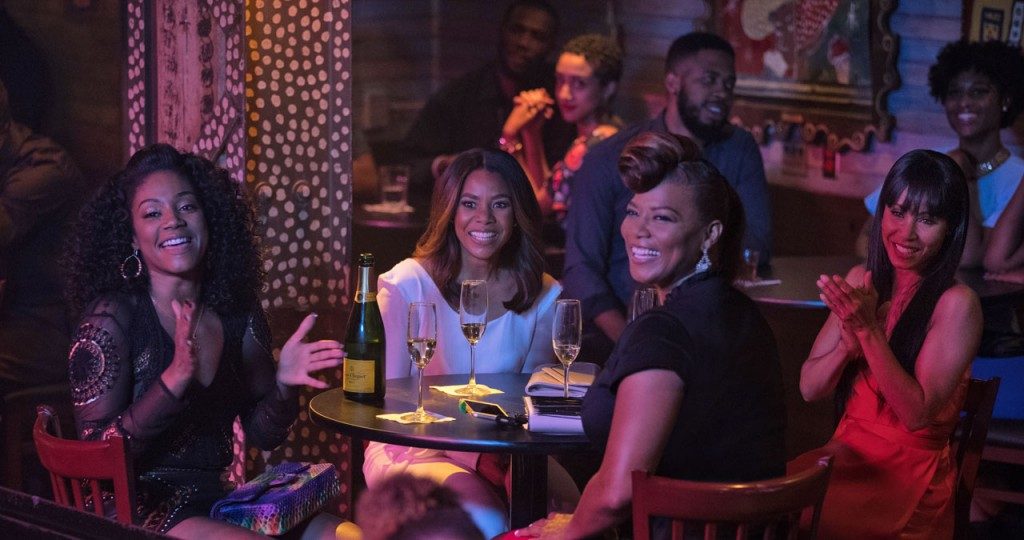 Targeted at mass consumers of daytime talk shows, 'Girl Trip' wants to maximize its reach by teaming up four different stereotypical women who seem to have nothing in common but are nevertheless assured to be life-long friends. This as such is the usual setup in these female ensemble comedies, and it is also unexpected how the utterly artificial story never feels anything but scripted and staged. However, it's not crazy if it works, and it's not a cliché unless there are people who watch the movie and don't care if it is. Unless it serves it's purpose of pleasing the audience, it's not a failure. Every beat Girls Trip takes has been lifted from a movie you've seen a million times but Lee's cast and the script by Kenya Barris and Tracy Oliver bring a fresh jolt of energy to the movie. Unlike Rough Night, we spend two hours with real people, who have been written as characters rather than an assigned trait. Hall, Latifah and Pinkett Smith all get moments to shine, earn laughs and their serious moments.
In a major breakout role, Haddish steals every scene she is in as the hot-tempered and all around aggressive Dina. There are scenes where I was laughing harder than I have in a movie in some time because of Haddish's fireball energy, which explodes in every line she delivers. She's manic, over-the-top and never afraid to be real with her friends, telling them what they need to hear even when it could hurt their feelings. Haddish has a lengthy list of television credits and a few movies but Girls Trip gives her a chance for all of us to notice her. Girls Trip is further proof you can be a nasty, vulgar, hard R-rated comedy, while being substantive.
Read More: Best Movies Like Porn on Netflix
7. The Beguiled (2017)
Filled with startling images of man and life being overcome by growing, 'The Beguiled' is a Gothic horror film for the ages, that is built with such a sense of foreboding dread it is intensely alarming. Following the same plot of the original film and the novel upon which both films are based on. 'The Beguiled' is about a wounded Union soldier who becomes a prisoner within a girls' school in the Civil War-era South and attempts to seduce each member of the women. Coppola chooses her cast quite wisely especially given the legacy of Clint Eastwood being the original film's star.
Nicole Kidman gives a near regal performance, staring down at a broken John with an imperious gaze, both off putting yet perhaps a clue to where this is all going. She does not back down from him, giving him a sponge bath, her eyes challenging him with every stroke. It is a brilliant piece of acting in a film filled with them. A woman scorned indeed. Dunst also gives a great performance as the broken Edwina, her downcast eyes rarely connecting with anyone. She is fragile, no question, but not quite as delicate as John judges her. Equally fine is Elle Fanning as the sexually aggressive Alicia, who wants to kiss a man, but then decides she would like to go further than that, which turns out John is fine with.
Read More: Best Incest Movies
6. Atomic Blonde (2017)
'Atomic Blonde' is an easy to watch action movie with enough dose of erotic moments. There are enough twists to make it interesting to watch, even a bit too much for me. The fighting scenes are numerous and are definitely the best parts of the movie. The fight choreography crew that worked on Atomic Blonde deserve the most credits as the scenes are amazing and technically well done. The film has a specific target demo and it caters to this audience rather well.
With 'Atomic Blonde', Charlize Theron does something unique in portraying a kick ass action hero with brains, with depth to her character with something more than we are used to seeing even with James Bond! She brings to her a humanity, tough as nails for sure, but she can be hurt, emotionally and physically, and is not afraid to show that. It is not the kind of performance we expect in an action film, but it is precisely what the film needs, as she not only anchors the movie, but leaves us wanting more from her.
Read More: Best Leonardo DiCaprio Movies
5. The Lovers (2017)
'The Lovers' would also make it to the list of surprisingly good movies of 2017. The chemistry of these two actors is the glue that holds this movie. It is not flashy, it is no Officer and gentlemen, however, what it is a subtle character study of two damaged characters worn down by the constitution of marriage. Winger and Letts manage to say a lot with just their expressions. Aiden Gillen is pretty much playing Little finger here. The last act of the movie, we are introduced to the couple's son, is well written. Also, it has one of those open endings that will make people think and debate.
Read More: Feel Good Movies on Netflix
4. Personal Shopper (2017)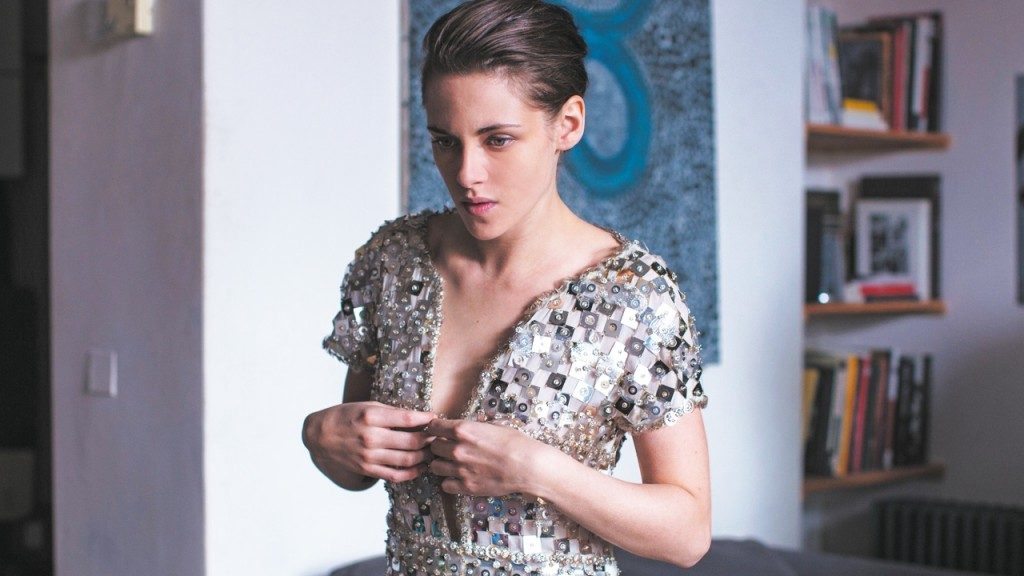 There are so many things going on at once in this film. It sets of as a drama, turns into a suspense film, than throws in crime. The script somewhat ties it together and, even though I left the cinema disappointed and confused as to what to make of this film that seemed like a mess, the more I thought about it, the more it made sense to me. The images are nice, it has this indie-feel to it but doesn't try too much but focuses on the action. Kristen Stewart projects her malevolent existence outward and it manifests as ghostly images, sounds, moving objects, and texts which draw out her insecurities.
Read More: Incest Movies
3. Raw (2017)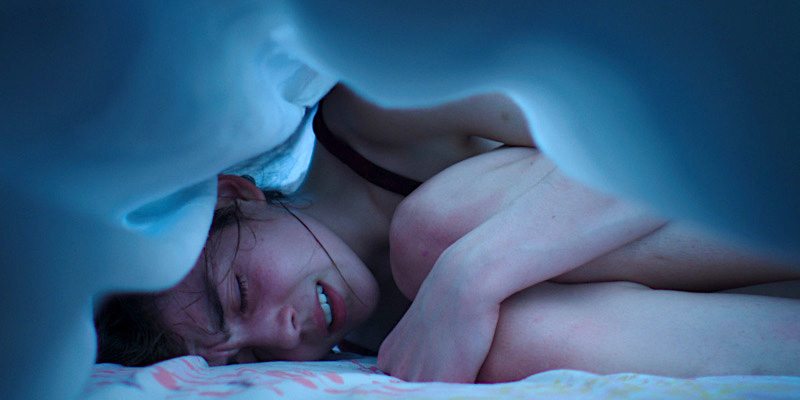 'Raw' made news during a screening at the 2016 Toronto International Film Festival. Some viewers received emergency medical services after allegedly fainting from the film's graphic scenes. Perhaps the viewers went into the cinema with an empty stomach or have a weak disposition for copious blood and body horror because 'Raw' is never tacky or cheesy in its depiction of its terror. Ducournau knows the medium well and employs a plethora of aesthetics to drive the terror home. The cinematography is fluid and complicit in the sinister proceedings. Somehow, the movie manages to be all this and erotic.
Read More: Korean Dramas on Netflix
2. The Shape of Water (2017)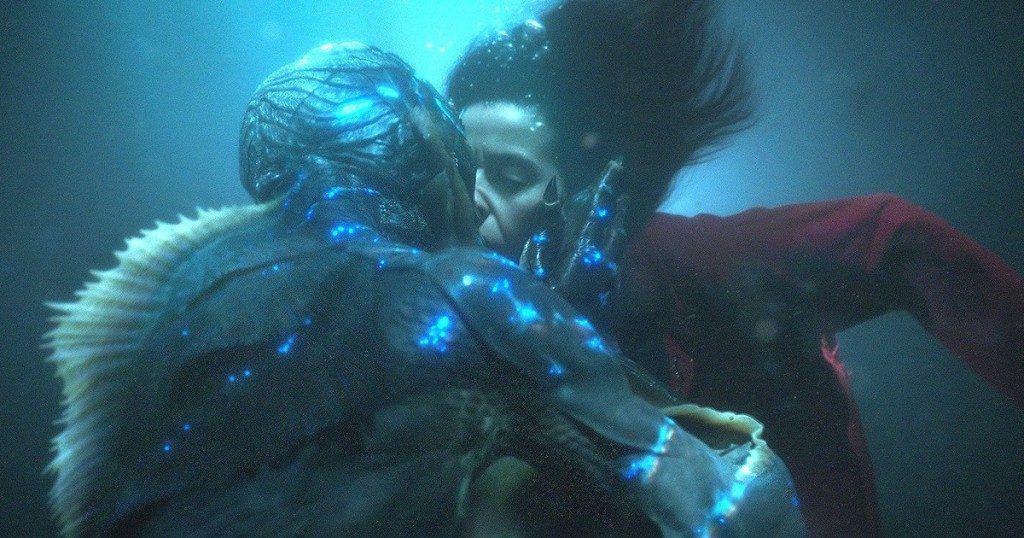 'The Shape of Water' is a new take on a very old story as a lowly cleaning woman falls in love with an unusual creature and must protect it from the authorities who wish to destroy it. Guillermo del Toro deserves praises for his beautiful work. I would rank this as one of his best films. Sally Hawkins is as endearing as always. Michael Shannon has his intense darkness. Bizarrely enough, it's a love story between a mute woman and a sea creature. It's sexual, erotic, sweet, and thrilling. It's always great when Guillermo invests real emotions into his visual extravaganza.
Read More: Best Documentaries on Netflix
1. Call Me By Your Name (2017)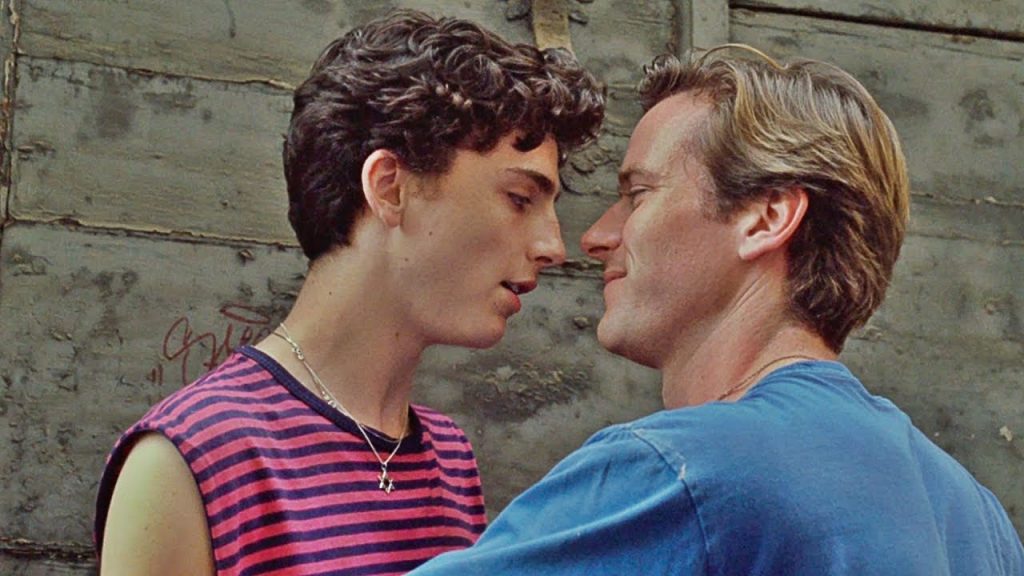 The tender shoulder rub that Oliver gives Elio, the way Elio brushes his hands over Oliver's hairy chest when looking at his pendant, that gentle kiss at the end of that foot rub. So many scenes in 'Call Me By Your Name' are just crackling with sexual energy. The movie is a drama starring Armie Hammer and Timothee Chalamet. Based on the 2007 novel of the same name by Andre Aciman, it is a beautifully told and often poignant story of forbidden love. Both Armie Hammer and Timothée Chalamet have great on-screen chemistry and director Luca Guadagnino does a superb job in showing their growing relationship throughout the course of the story. The film's cinematography is fantastic. We are often shown the glorious open Italian landscape, which serves as a great setting for some of the film's more dramatic moments.
Read More: Movies on Netflix That Passed Porn Censors