Hollywood is a huge industry and considered one of the most progressives one. But the fact remains that it is not above the socio-political things that go around in the world. During early years of the industry in the 20th century, black actors were considerably less in number compared to the white actors. They were not given roles and even if they were it was a significantly insignificant one. It is recently in the last few decades that they have been getting lead roles and have played a very important role in the entertainment industry. Their contribution cannot and should not go unappreciated.
There have been many superb roles and performances by the black actors throughout the time in the history of Hollywood, all may not be included in the list but here is the list of top black actors ever.
16. Mahershala Ali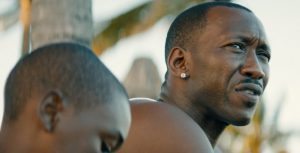 Relatively a newcomer in the industry, Mahershala Ali has earned his name in the industry in the last decade. His first major release was David Fincher's 'The Curious Case of Benjamin Button' (2008). Since then, he has played significant roles in movies like the 'Hunger Games', 'Predators', 'Hidden Figures' and 'Moonlight'. He received an Academy award for the best supporting actor for his role in 'Moonlight' (2016) and also got several nominations for this role in different awards like BAFTA and Golden Globes. He played an important supporting role in Netflix's 'House of Cards' and was the main antagonist in 'Marvel's Luke Cage' TV series.
Read More: Best Actors Without Oscars
15. Michael Clarke Duncan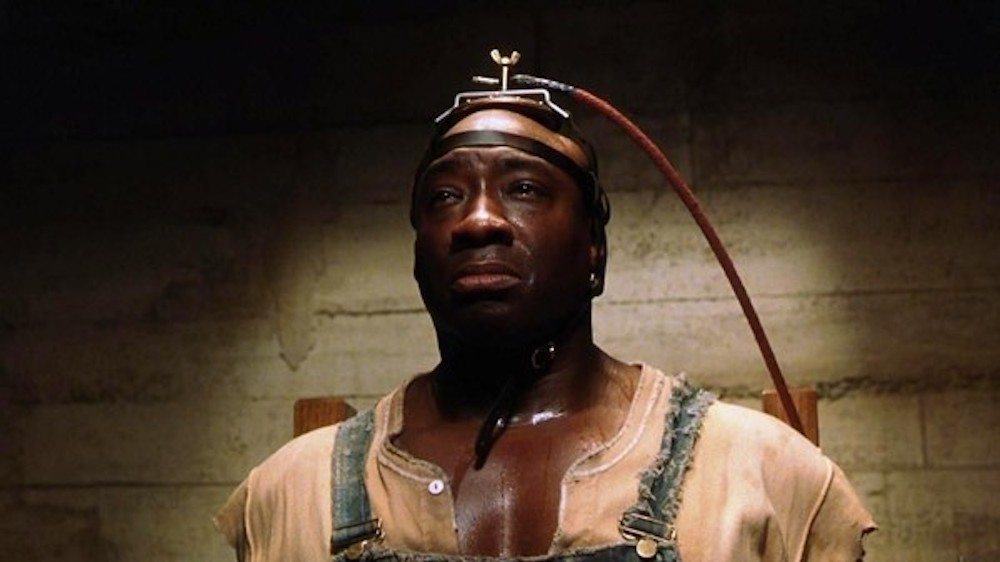 Known for his booming voice, Michael Clarke Duncan has a long list of films and TV series in which he has played amazing characters. His most famous role came with 1999's 'The Green Mile' for which he got several nominations of prestigious awards including an Oscar and Golden globe. He has since had roles in comic book adaptations like 'Daredevil', 'Sin City', 'Green Lantern' and several TV series. He expired in 2012 following an heart attack. His contributions haven't gone unnoticed.
Read More: Best Actors of 2017
14. Cuba Gooding Jr.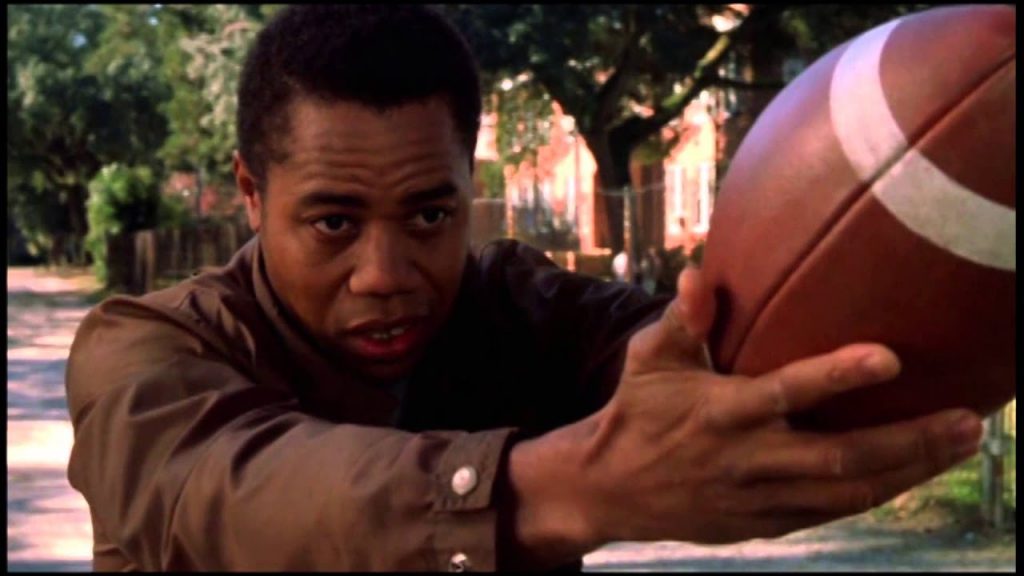 The first thing that comes in mind when we hear Cuba Gooding Jr. is his enthusiastic and extremely unconventional reaction and speech on winning the Oscar for best supporting actor in 'Jerry Maguire' (1996). Till date it is one of the most overwhelming acceptance speeches to watch. He has since starred in movies like 'Men of Honor', 'Pearl Harbor', 'American Gangster' and 'Selma'. He has also some critically acclaimed TV series. He portrayed O.J. Simpson in 2016's 'American Crime Story: The People v. O. J. Simpson' for which was nominated for a Primetime Emmy award.
Read More: Famous Gay Actors Working Today
13. Chiwetel Ejiofor
Chiwetel Ejiofor is a British actor who began his career with a role in Steven Spielberg's Amistad (1997). He has since starred in movies like 'Love Actually', 'Serenity', 'Children of Men', 'American Gangster', '2012', 'Salt', '12 years a Slave', 'The Martian' and MCU's 'Doctor Strange' to name a few. He received critical acclaim for his role of Solomon Northup in '12 Years a Slave' (2013) for which he received nominations for the Academy award, BAFTA and the Golden Globes. He will be lending his voice for Scar in Jon Favreau's upcoming movie 'The Lion King'.
Read More: Top Blonde Actresses Working Today
12. Don Cheadle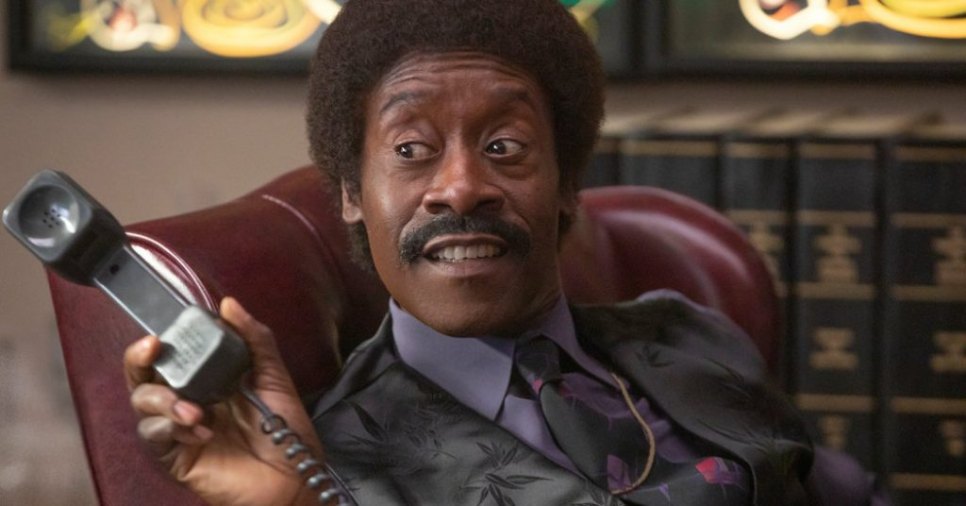 Nowadays, Don Cheadle is famous and most known for playing Col. James "Rhodey" Rhodes / War Machine/Iron Patriot in the Marvel Cinematic Universe but Cheadle has an extensive list of films he has acted in. He has been active since mid-80's acting in films like 'Swordfish', Ocean's Trilogy, 'Hotel Rwanda', 'Crash' and several MCU films. He received a Golden Globe award for best supporting actor- Series, Miniseries or Television Film for 'The Rat Pack'. He produced and starred in 2005's Academy Award winning Best Picture 'Crash'. He is also famous for getting several nominations and a Golden Globe win for the critically acclaimed role in the TV series 'House of Lies'.
Read More: Best British Actresses of All Time
11. Laurence Fishburne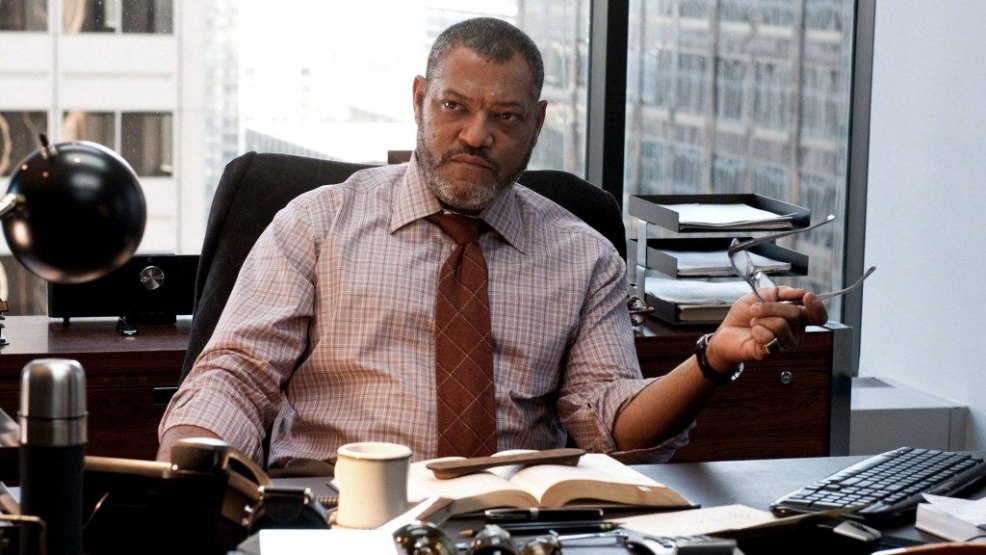 Laurence Fishburne was the first African-American to portray Othello in a motion picture in 1995. He is well-known for portraying Morpheus in the epic sci-fi 'The Matrix' trilogy and Mr. Clean in 1979's Apocalypse Now. He has also done a few roles in theatre. He has had roles in films like 'Mystic River', 'Kiss Kiss Bang Bang', 'John Wick – Chapter 2' and 'Contagion'. He was cast as Perry White in DCEU and will also play the role of Bill Foster / Black Goliath in the upcoming MCU movie 'Ant-Man and the Wasp'. He received an Academy award in a Leading role nomination for his role in the movie 'What's Love Got to Do with It' (1993).
Read More: Best Red Headed Actresses Working Today
10. Danny Glover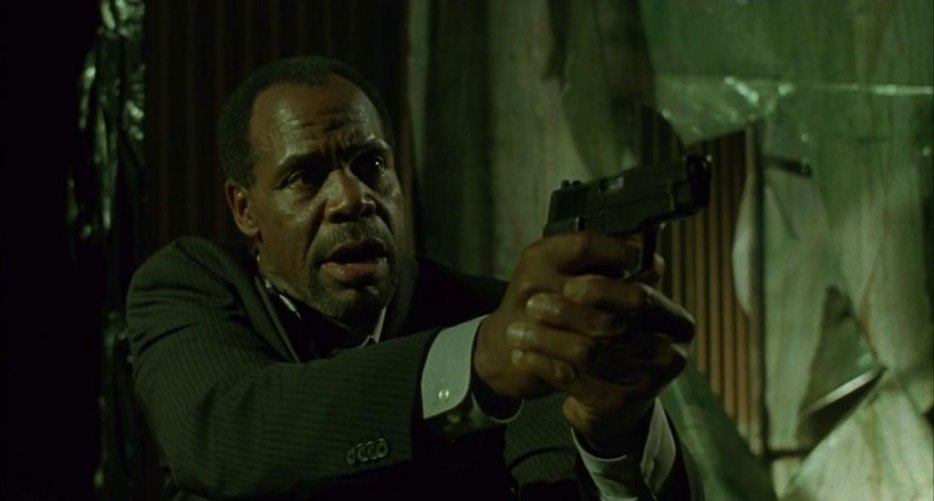 Danny Glover is not just an actor but has also directed a few films and is also a political and civil rights activist. He made his debut in 1979's 'Escape from Alcatraz'. He is best known for starring in the 4 'Lethal Weapon' films as LAPD Sergeant Roger Murtaugh alongside Mel Gibson. He has played roles in films like 'The Royal Tenenbaums', 'Saw', '2012', 'The Color Purple', 'Predator 2', 'Death at a Funeral' and 'Dirty Grandpa'. His line from the Lethal Weapon series, "I am too old for this shit" has become a pop culture classic.
Read More: Most Famous Actresses Who Are Lesbians
9. Jamie Foxx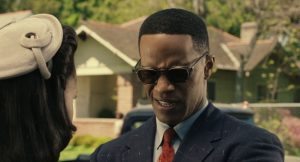 Eric Marlon Bishop (Jamie Foxx) is an actor, singer, songwriter, musician and producer. He has had exceptional acting credits to his name with critical acclaim along the way. He has starred in films like 'Collateral', 'Ray', 'Law Abiding Citizen', 'Due Date', 'Rio', 'Horrible Bosses', 'Django Unchained', 'White House Down', 'Baby Driver' and more. He has produced four albums which have been received well and he has also achieved a Grammy Award. 2004 was his year! He got several award nominations for his role of Max in 'Collateral' (2004) and won the Academy Award for Best Actor, BAFTA Award for Best Actor in a Leading Role and Golden Globe Award for Best Actor – Motion Picture Musical or Comedy for his portrayal of legendary singer Ray Charles in 'Ray' (2004).
Read More: Best Spanish Actresses Working Today
8. Samuel L. Jackson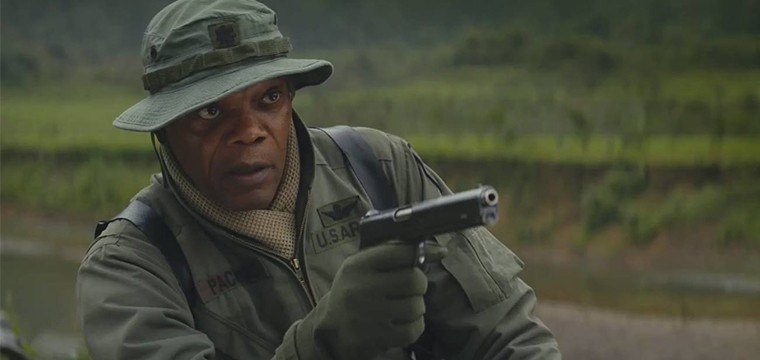 Samuel L. Jackson is a legend in his own right. The list of commercial and critical hit films he has been a part of can't be counted easily. He has starred in big franchise films such as 'Star Wars' prequel trilogy playing the Jedi master Mace Windu. He is credited to be the one who started the Avengers initiative playing the SHIELD boss and spy Nick Fury in the MCU. He has played a role in almost all Quentin Tarantino films. Other famous films he has been a part of include 'Jurassic Park', 'Jungle Fever', 'xXx', 'The Incredibles', 'Snakes on a Plane', 'Kingsmen: The secret Service', 'Kong: Skull Island', 'Unbreakable'. He received a best supporting actor Academy award and Golden Globe nomination for his role as Jules in Tarantino's 'Pulp Fiction'. He won the BAFTA for the same role.
Read More: Best Character Actors in Movies
7. Forest Whitaker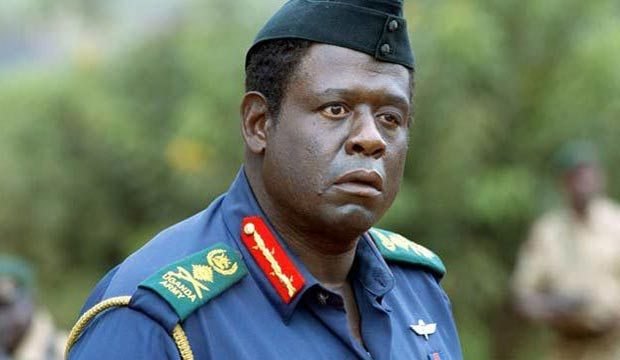 Forest Whitaker has been involved in the entertainment industry since early 80s. He has been in numerous films and is recognized as one of the greatest actor. He has done exceptional roles in films like 'Bird', 'Species', 'Panic Room', 'Phone Booth', 'The Last King of Scotland', 'Lee Daniels' The Butler', 'Southpaw' and recently in 'Rogue One: A Star Wars story'. He has achieved critical acclaim throughout the years but one movie that made him Hollywood royalty was 'The Last King of Scotland' (2006) in which he portrayed Idi Amin, President and political leader of Uganda. Whitaker received Academy Award for Best Actor, BAFTA Award for Best Actor in a Leading Role, Golden Globe Award for Best Actor in a Motion Picture – Drama and many more awards for playing Idi Amin. He will next be seen in MCU's Black Panther.
Read More: Best Italian Actors of All Time
6. Eddie Murphy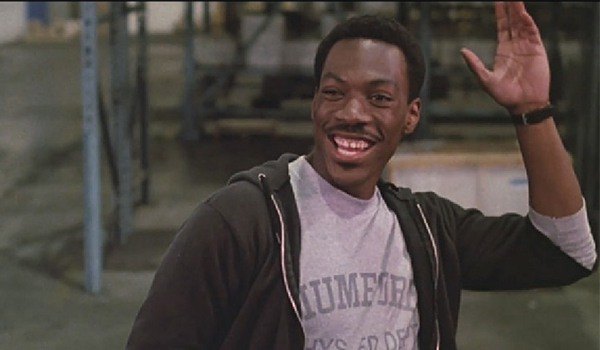 Eddie Murphy is a comedian, actor, singer and director. He began his career in 1980 on the variety show Saturday Night Live. He became an outright star with SNL. He is known to have brought back SNL to life from bad ratings with his skits and excellent comic timing. He made his film debut in 1982 with '48 Hrs' for which he was nominated for a Golden Globe award for new star of the year. He has worked in some amazing comedy film and series including 'Beverly Hills Cop' series, 'Dr. Dolittle', 'The Nutty Professor', 'Shrek' series. He was nominated for many Golden Globe awards, winning the award for his role of James Early in 'Dreamgirls' (2006). He was also nominated for an Academy award for best supporting actor for this role. Eddie Murphy's performances are a delight to watch.
Read More: Best Bald Actors of All Time
5. Will Smith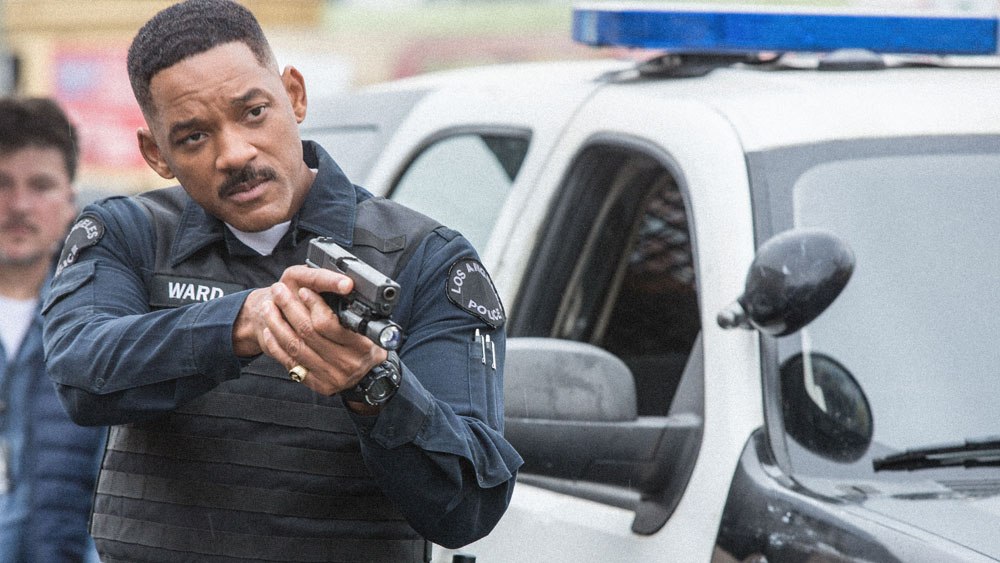 Popularly known as The Fresh Prince in the 90s. Will Smith began his journey with the popular comedy series, 'The Fresh Prince of Bel-Air'. It gave him the popularity throughout the industry. He starred in movies like 'Independence Day', 'Bad Boys', 'Men In Black' trilogy, 'The Pursuit of Happyness', 'I am Legend', 'Hancock'. His comedy action flicks have been well received and he is known for his comedic timing. He is also a singer and has released several songs. He is a Grammy award winner. He was nominated twice for the Academy award for best actor, once of 2001s 'Ali' portraying the legendary boxer Mohammed Ali and second time for 2007's 'The Pursuit of Happyness'.
Read More: Best Jewish Actresses Working Today
4. James Earl Jones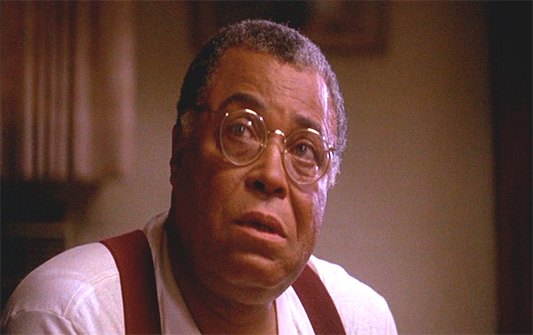 Regarded as one of the finest actors alive, James Earl Jones and his loud booming voice are legendary. He made his debut way back in 1964 with a minor role in Stanley Kubrick's cult classic 'Dr. Strangelove' starring Peter Sellers. He since then played a vast range of role and characters throughout the years and still is keeps on playing them. He is well-known to voiced Darth Vader in the 'Star Wars' films, most recently in 2016's 'Rogue One'. He has also voiced Mufasa in 'The Lion King' films. He has several TV show role to his credit in all these years. He was nominated for Academy award for best actor and Golden Globe Award for Best Actor – Motion Picture Drama for 1970's 'The Great White Hope'. Later on, he was awarded the Academy Honorary Award in 2011 for his contribution to cinema.
Read More: Famous Irish Actresses Working Today
3. Morgan Freeman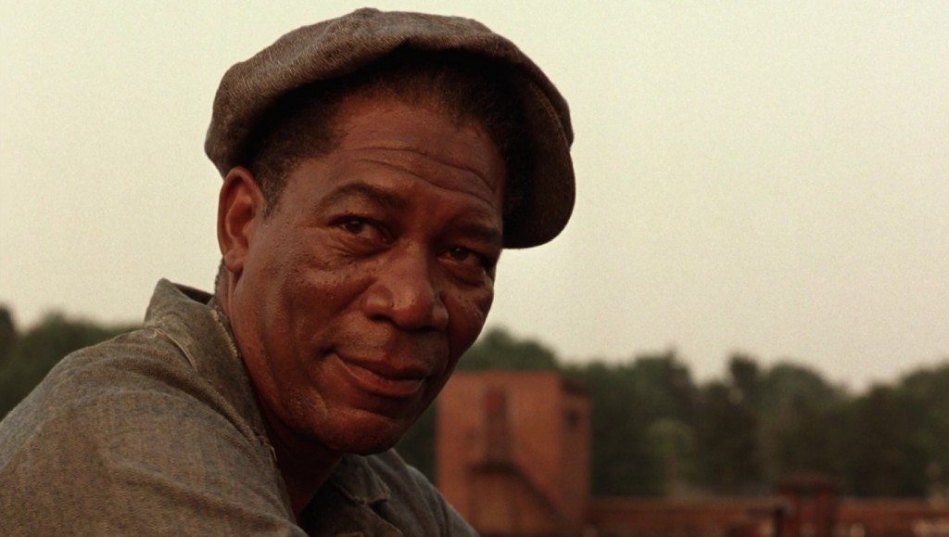 You need a narrator, you call Morgan 'God' Freeman. His soothing perfect voice is one of the most iconic in the industry. The actor is a Legend. He has acted in critically and commercial successful films since his debut in 1964. By far, one of the greatest actor of all time. Known to be the most down to earth and professional actor to have around the set. He has been nominated for the academy award 5 times, winning the best supporting category for 2004's Clint Eastwood directed 'Million Dollar Baby'. Other nominations were for the films 'Street Smart' (1987), 'Driving Miss Daisy' (1989), 'The Shawshank Redemption' (1994) and 'Invictus' (2009). He is also infamous for playing the role of God in 2003's 'Bruce Almighty'. He has played Lucius Fox in Christopher Nolan's 'The Dark Knight' trilogy. He has won many more awards including the Golden Globes. He has starred in many more films and by far one of the greatest actor around and an inspiration for most.
Read More: Best Jewish Actors Working Today
2. Denzel Washington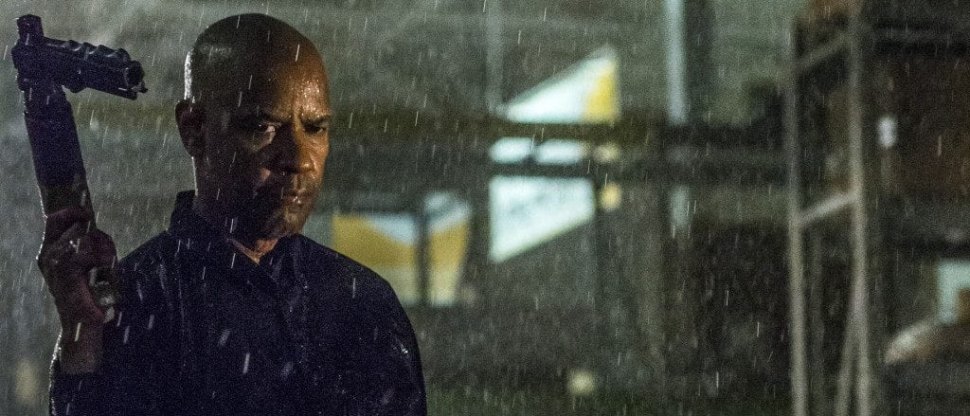 Denzel Washington might have the most decorated award cabinet with 3 Golden Globes, 2 Academy awards and many more award wins. He has played some critically acclaimed roles such as South African anti-apartheid activist Steve Biko in Cry Freedom (1987), human rights activist Malcolm X in Malcolm X (1992), boxer Rubin "Hurricane" Carter in The Hurricane (1999), football coach Herman Boone in Remember the Titans (2000), poet and educator Melvin Tolson in The Great Debaters (2007), drug kingpin Frank Lucas in American Gangster (2007). He received 2 Academy awards, one for Best Supporting Actor for the historical war drama film Glory (1989) and second one for or his role as a corrupt cop Detective Alonzo Harris in the crime thriller Training Day (2001). He has also directed films, including The Great Debaters in 2007 and Oscar nominated Fences in 2016 also starring Viola Davis.
Read More: All James Bond Actors, Ranked From Worst to Best
1. Sidney Poitier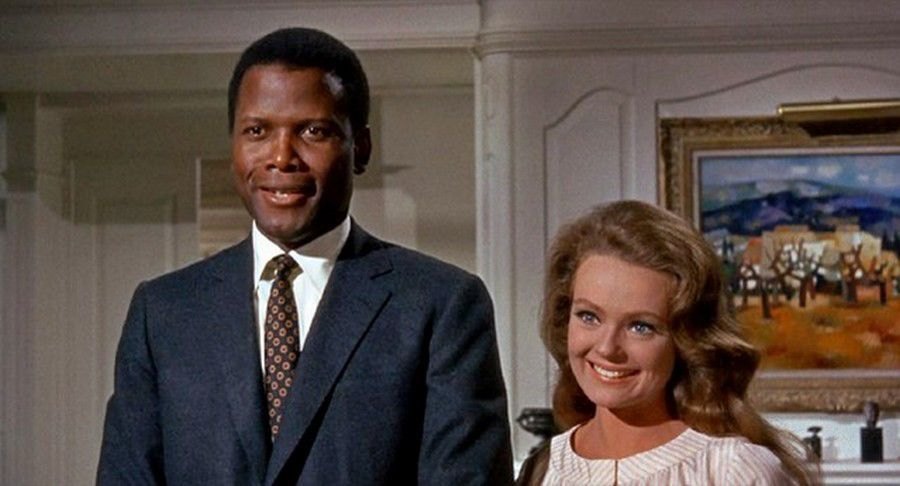 The man. The legend. Enough said.
Read More: Best Young Actresses Working Today