The cinematic industry is relentless, and with the scathing regional and ethnic diversity, completion just seems to toughen up every second. In a world dominated by the American art form, it has been quite a challenge for other countries to successfully break through the regional and national restrains implemented by artists, government and audience.
With the challenges of national entity and identity comes the challenge of gender identity. The domineering force of the "star actor" has always been the voice of concern and inspection.
However, with their luminous talent, these 10 British Actresses have cemented themselves as one of the greats. While their names could've been easily encased under the dominant force of Hollywood and their actresses, these 10 names have managed to surpass all hurdles. These 10 actresses have not only broken the chains of national identity but also have elevated themselves as equals to the masculine gender. Honourable mentions – Helena Bonham Carter, Maureen O'Hara, Joan Fontaine and Tilda Swinton – these actresses are some of the greats, but the names on this list have been a force to reckon with on-screen and stage. Their performances not only garnered contemporary critical acclaim but also have pervaded as one of the most memorable and iconic ones too. So, without further ado, here is the list of top British Actresses of All Time.
10. Vivien Leigh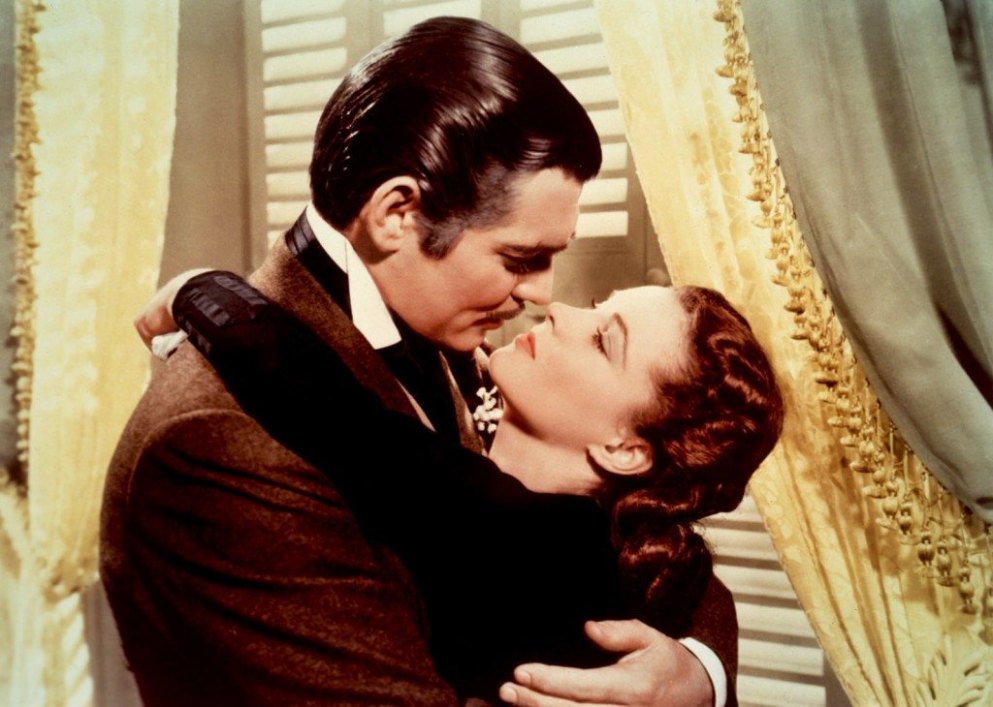 A force of the classic era of Hollywood, Vivian Leigh donned on two of the most memorable and influential characters, along with several other great performances to find a name on this list. With a career spanning over thirty years, Leigh often felt stagnated, given her exquisite beauty and charm. Often given roles based on her physical attribute and beauty, the actress had always been on the verge of being an eye candy for the audiences. However, with her triumphant talent as a dramatic performer, Vivien Leigh managed to overcome all odds to become one of the greatest British actresses.
Unlike others on this list, the actress' stagnation as a dramatic performer on screen led to her exploits on theatre, where she pulled off some exceptional performances in Noël Coward and George Bernard Shaw comedies and donned classic Shakespearean characters such as Ophelia, Cleopatra, Juliet, and Lady Macbeth with brilliance. Most wouldn't count her as one of the greats, given her untimely death, periods of inactivity and stagnating screen career, but Leigh's incandescent talent which led to her Academy Award-winning performances as Scarlett O'Hara in Victor Fleming's epic historical romance 'Gone with the Wind' (1939) and Elia Kazan's drama 'A Streetcar Named Desire' (1951) have cemented her as one of the greats.
Read More: Richest Actors in the World
9. Elizabeth Taylor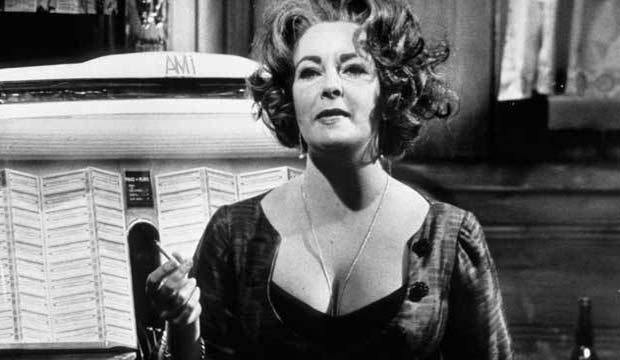 A life teeming with extravagance, awe controversies and most importantly, a formidable career, Elizabeth Taylor was a star performer in every sense. The face of classical Hollywood, which ruled in the 40s, Liz Taylor's popularity as a star and actor rose with her performance the American Technicolor sports film National Velvet (1944), which was directed by Clarence Brown. A teen icon, the actress seamless transition into more mature and adult roles Vincente Minnelli's comedy 'Father of the Bride' (1950) and George Stevens' drama 'A Place in the Sun' (1951). A
midst a tumultuous time in the mid-1950s, when Hollywood at a stage of decline due to serious competition from television, Taylor's art saw a humongous rise in quality as studios started producing fewer films, focusing instead on their quality. With an opportunity to venture into character with depth and creative aura, Taylor slowly began to nab the lead role in some of Hollywood's most important and critically and commercially viable films. With her first Golden Globe win George Stevens' epic Western 'Giant' (1956) and an Academy Award nomination for "Best Actress" in Edward Dmytryk's melodramatic project 'Raintree County' (1957), it was just about time for an era of fame, stardom and popularity. Considered as one of the most bankable stars, Liz Taylor defined the enchanting world of Hollywood. While her personal life often seemed to draw immense media attention and public disapprove, it never overshadowed her profession, a factor which defines her expertise in the art.
With a filmography consisting some of the most iconic characters, namely Gloria Wandrous in 'BUtterfield 8', Cleopatra in the epic historical drama of the same name, Martha in black comedy-drama 'Who's Afraid of Virginia Woolf?' (1966) and Helen of Troy in 'Doctor Faustus' (1967), the actress won two Academy Awards for "Best Actress" for 'BUtterfield 8' and 'BUtterfield 8', A name which trumps all in terms of endearing stardom, the actress is certainly one of the most powerful and popular names, if not the most powerful and popular name.
Read More: Richest Actresses in the World
8. Vanessa Redgrave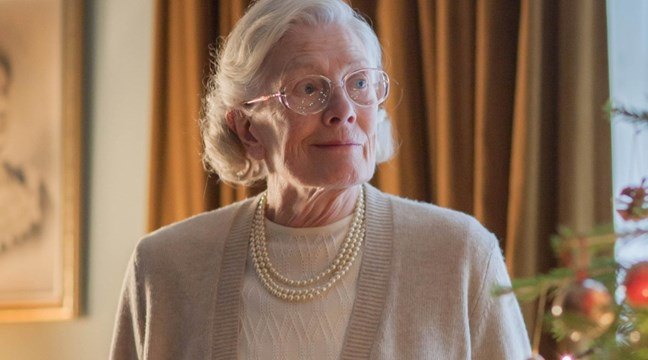 Cited as "the greatest living actress of our times" by Arthur Miller and Tennessee Willaims, the six-time Oscar nominee is one of the most prolific actresses on screen. Starting off her acting career on stage, Vanessa Redgrave first entered the Central School of Speech and Drama in 1954 and first appeared in the West End, playing opposite her brother, in 1958. With several performances under the banner of at the Shakespeare Memorial Theatre, the actress rose up the ranks to star as the leads opposite fellow screen and stage legends Laurence Olivier in 'Coriolanus', Charles Laughton in 'A Midsummer Night's Dream' and several productions with Albert Finney and Edith Evans.
Through the passage of time, Redgrave saw herself on the big screen in Brian Desmond Hurst' drama 'Behind the Mask' (1958) and got her first starring film role was in Karel Reisz's comedy 'Morgan – A Suitable Case for Treatment' (1966), for which she won her first Academy Award, BAFTA Award and Golden Globe Award for "Best Actress in a Leading Role" nomination. While oozing with brilliance on stage with the Royal Shakespeare Company productions, the magnetic actress went on to rule the big screen throughout the late 70, the 80s and early 90s. While her trophy nomination and win count are relatively small as compared to her contemporaries, with 6 award wins and 22 nominations, counting the major award ceremonies, there is no denying her brilliance in adapting the characters from page to screen.
Read More: Coolest Actors of All Time
7. Julie Andrews
The face of 60s cinema, Dame Julie Andrews eternalised two of the most endearing characters in literature and cinema history – Mary Poppins in Robert Stevenson's musical–fantasy film Mary Poppins (1964) and Maria von Trapp in Robert Wise's musical drama 'The Sound of Music' (1965). A master in artistic performances, Andrews is a charismatic soprano, a creative author and of course, a brilliant actor. The brilliance of the actress can be seen in her Academy Award-winning performance in the aforementioned 'Mary Poppins', which was basically her debut on the big screen after her performance in the Italian animated film' La Rosa di Bagdad' (1949), for which she worked as a child artist.
Starting off on televise and stage, Andrews received praise for her performances in London production's 'The Boy Friend' (1954 – 1955), for which she won the Theatre World Award for "Outstanding Broadway Debut" the televise musical 'Rodgers and Hammerstein's Cinderella', for which she won the Primetime Emmy Award for "Best Actress in a Single Performance – Lead or Support" as Cinderella. Often cited as one of the "greatest Britons", Andrews' massive contribution to performing arts earned her the title "Dame" in 2000 by Queen Elizabeth II. The actress' iconic voice has earned her the critical hurrah in some of the most celebrated animated flicks such as the 'Shrek' animated films (2001 – 2010) and 'Despicable Me' (2010).
Read More: Actors Who Played U.S. Presidents the Best
6. Helen Mirren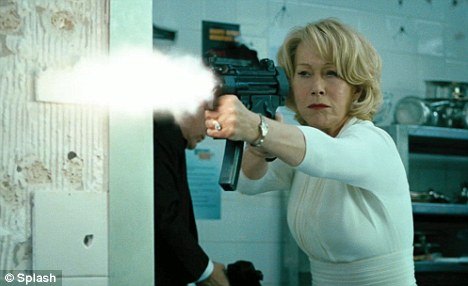 Holding a niche of portraying Bearish Royalties with artistic success, the 72 year old actress boasts of donning on the roles of British queens three times – Queen Charlotte in Nicholas Hytner's critical darling 'The Madness of King George' (1994), Queen Elizabeth I Nigel Williams' historical drama miniseries 'Elizabeth I (2005) and Elizabeth II in Stephen Frears' brilliantly directed drama 'The Queen' (2006) – Helen Mirren resonates with British royalty to her very core.
Considered as a pioneer in Shakespearean, classical and period drama, Helen Mirren is one of the few actresses to achieve the prestigious Triple Crown of Acting. Debuting in an unaccredited role as Penelope Squires in British comedy film 'Press for Time' (1966), the actress glacially rose up the ranks with performances in 'A Midsummer Night's Dream' (1968), 'Age of Consent' (1969) and 'O Lucky Man!' (1973).
While the actress' reputation grew with her dramatic performances, Mirren's sharp and satirical tongue has also contributed to her varied filmography. With her diverse performances as the notorious courtesan Caesonia in Italian-American erotic historical drama 'Caligula' (1979), the sophisticated and battered wife Georgina Spica in the romantic black comedy crime drama 'The Cook, the Thief, His Wife & Her Lover' (1989) and her Oscar-winning performance as Queen Elizabeth in 'The Queen' (2006), Dame Helen Mirren has successfully established herself as one of most adaptable performances in stage, television and theatre.
Read More: Best Game of Thrones Actors, Ranked
5. Kate Winslet
The youngest actress on this list, Kate Winslet's iconic status was already firmly established by the 2000s itself, a time when she was just in her 30s. An actress who has achieved overwhelming success over the years, Winslet has been a part of the most critically acclaimed and commercially successful movies in cinematic history. Seasoning her art at the Redroofs Theatre School, where she studied drama, the actress debuted in British science-fiction serial 'Dark Season' (1991).
With several screen credits in the mid-90s, Kate Winslet first tasted success in the blockbuster epic romance disaster film 'Titanic' (1997), where she portrayed one half of the ill fated romantic relationship – Rose DeWitt Bukater. This led to a decade of award-worthy performances in 'Iris' (2002), 'Eternal Sunshine of the Spotless Mind' (2005), 'Little Children' (2007) and 'The Reader' (2009), for which she won the Academy Award for "Best Actress", the BAFTA for "Best Actress in a Leading Role" and the Golden Globe for "Best Supporting Actress – Motion Picture".
While the actress went through a career slump with the anthology film 'Movie 43' (2013), the American drama 'Labor Day' (2013) and the damaged dystopian franchise 'The Divergent' (2015 and 2016) , the actress has bounced back with her compelling performance as Steve Jobs' morale comrade and confidant Joanna Hoffman in Danny Boyle's biographical drama 'Steve Jobs' (2015), for which she won an Academy Award nomination, and the British Academy Film Award for "Best Actress in a Supporting Role" and the Golden Globe for "Best Supporting Actress". With a cumulative total of sixty-three award wins and nominations, including one Academy Award and seven nominations, three BAFTAs and eight nominations, four Golden Globes and eleven nominations, all at the meagre age of forty-two, we still are to see the unearthed brilliance that Kate Winslet yet has to achieve.
Read More: Best Comedy Actors of All Time
4. Emma Thompson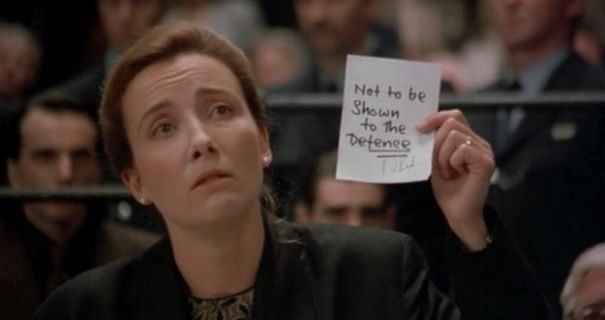 One of most efficacious actresses of her generation, Emma Thompson rose to prominence with her BAFTA-winning comedic performances two BBC TV series – 'Tutti Frutti' and 'Fortunes of War', both releasing in 1987. Honing her comedic chops through her formative years in the Newnham College, University of Cambridge, where she became the member of "Footlights", the university's prestigious sketch comedy troupe, the actress carried forth her comedic and romantic acting talents in 'The Tall Guy' (1989) and 'Dead Again' (1991).
The actress went on to challenge her art with her Academy Award-winning performance in James Ivory's romantic drama 'Howards End' (1992). The 90s saw the actress rise as a critical darling with 'The Remains of the Day' (1993), 'In the Name of the Father'(1993), 'Sense and Sensibility' (1995) – performances for which she received Academy Awards and British Academy Film Awards nominations. With a charming and funny personality, and a niche of playing reticent women and haughty characters, the actress has seasoned to be one of the most successful and endearing actresses of all time.
Read More: Best Actors Without Oscars
3. Maggie Smith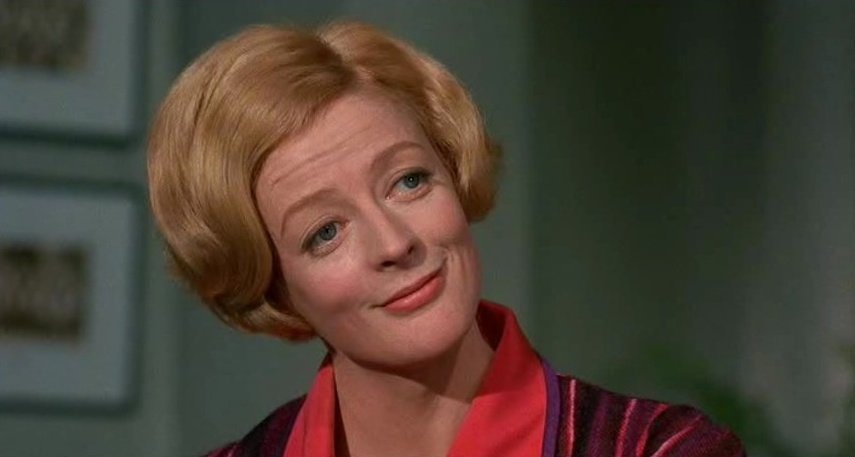 It's quite unfortunate that for many, Dame Maggie Smith will always be known for her performance as the satirical and stiff-upper-lipped Professor Minerva McGonagall in the celebrated 'Harry Potter' franchise (2001 – 2011). However, for most cinema enthusiasts, Maggie Smith is a living legend. Venturing into the art of acting with Broadway in the 1950s, her reputation as a credible actor grew on the London stage. The actress seeped through the veins of the seductive industry the movie adaptation of the Shakespearean tragedy 'Othello' (1965), 'Go to Blazes' (1962) and 'The V.I.P.s' (1963), to name a few. With her recognition rising with her performances on the stage in plays such as 'The Master Builder', 'The Recruiting Officer' and 'Much Ado About Nothing', Maggie Smith sore into critical stardom with her Oscar-winning performance in Ronald Neame's British drama film 'The Prime of Miss Jean Brodie' (1969).
Following this, the actress continued to give out brilliant performances in the 1984 black comedy 'A Private Function', 'Charlotte Bartlett' (1986), 'A Room with a View' (1987) and 'The Lonely Passion of Judith Hearne' (1987), winning the BAFTA for all three of her performances. It is quite a testament to her acting prowess, as Smith is still on the voyage of brilliance with her performances in Dustin Hoffman's 'Quartet' (2012), Israel Horovitz's 'My Old Lady' (2014) and Nicholas Hytner's 'The Lady in the Van' (2015).
Read More: Best Black Actors of All Time
2. Judi Dench
A seven-time Oscar nominee, Judy Dench's charisma and acting genius had established her as one of the most prominent and important actresses of her generation, who is still at the pinnacle of her career. A pioneer in theatre, television and films, the actress has been winning critics' heart since her debut in Charles Crichton's drama 'The Third Secret' (1964) and Anthony Simmons' 'Four in the Morning' (1965), winning the "BAFTA Award for Most Promising Newcomer to Leading Film Roles" for the latter.
Like her contemporaries Maggie Smith and Julie Andrews, Dench is a force of excellence in Shakespearean theatre and is one of the forerunners in the National Theatre Company and the Royal Shakespeare Company. Rising up the ladder of success with television, Dench found triumph in the British situation comedy series 'A Fine Romance' (1981 – 1984) and the romantic sitcom 'As Time Goes By' (1992 – 2005). As many would predict, the actress shot into mainstream fame and stardom with the blockbuster franchise 'James Bond', where she played the Head of the Secret Intelligence Service and Bond's superior M, debuting in Martin Campbell's 'GoldenEye' (2005). Quick trivia: Judy Dench is the only actress to reprise a role in the reboot series – that is a testament to her incredible talent.
While she was acting as the moral restraint for the otherwise often callous Bond, Dench went on to bag 7 Academy Award nominations, winning the "Best Supporting Actress" for John Madden's romantic period comedy-drama 'Shakespeare in Love' (1998). Her trophy cabinet is just unbelievable, with 204 nominations and 56 nominations and a BAFTA nomination or wins nearly every year. At the age of 83, Judy Dench or Dame Judy Dench is still reinventing herself with performances in Stephen Frears' biographical comedy-drama 'Victoria & Abdul' (2017), Kenneth Branagh's mystery drama 'Murder on the Orient Express' (2017) and his upcoming science fantasy adventure film 'Artemis Fowl' (2019). She is a living legend and has maintained the audience's excitement and anticipation with her prowess, talent and charm.
Read More: Best Black Actresses of All Time
1. Audrey Hepburn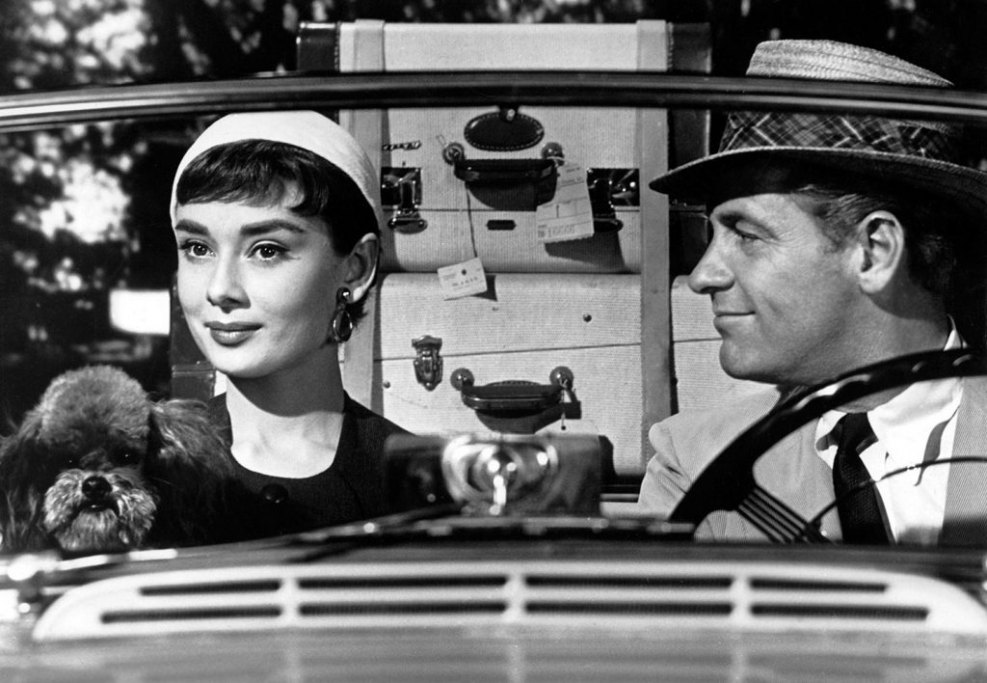 A multi-faceted actress, performer, and humanitarian, Audrey Hepburn is a name which defined cinema in the late 1950s and throughout the 1960s. With a tumorous childhood, Hepburn glacially honed her skills with several performances in theatre, ballet scholarship with the prestigious "Rambert Dance Company' and some model assignments before venturing into the world of films. Debuting as a stewardess in the 'Dutch in Seven Lessons' (1948), the actress nabbed her first starring role as European princess Ann in William Wyler's romantic comedy film 'Roman Holiday' (1953), for which she surprisingly won the "Academy Award for Best Actress in a Leading Role'.
While she did garner critical and commercial acclaim through the years, Hepburn tore into stardom with her exquisite performances in the late 50s and 1960s, and became one of the crowd favourites with her gorgeous persona and style choices, becoming a style icon in the process. With a gamut of Academy Awards, BAFTAs, Golden Globes and Tony Awards nominations and wins, Audrey Hepburn, as the American Film Institute recognizes her, is one of the greatest screen legends of all time.
Read More: Best Blonde Actresses