Police procedural shows have come a long way from their inception. Though they suffer a sort of fatigue after the first wave due to proliferation of mediocre genre shows, they reinvented themselves as complex, and multilayered psycho dramas with detectives reeling under moral ambiguity. In the course of the transformation, such shows incorporate tropes of comedy, drama and adventure in an ingenious way to keep the genre enthusiasts on the edges of their seats. Even though police shows have for long been a staple of television programs, very few have managed to truly divert from the prototype and deliver a story and characters so unique that they stand alone as a distinctive work of art unlike any other. The Fox series 'Lethal Weapon' takes a step towards this exact direction.
Based on the famous film series of the same name, 'Lethal Weapon' follows the adventures of Martin Riggs and Roger Murtaugh, two detectives with contrasting methods of operation who form an unlikely partnership to solve strange cases one after the other. In the films, the characters of Riggs and Murtaugh are portrayed by Mel Gibson and Danny Glover respectively. Whereas in the television series, the mantle has been passed on to the able hands of Clayne Crawford and Damon Wayans. If we peel off all the layers of narrative, 'Lethal Weapon' is a story about friendship and having each other's backs at the core, told through layers of comedy, action and drama. So, without further ado, here is the list of best TV series similar to 'Lethal Weapon' that are our recommendations. You can watch several of these TV shows like 'Lethal Weapon' on Netflix, Hulu or Amazon Prime.
8. 21 Jump Street (1987 – 1991)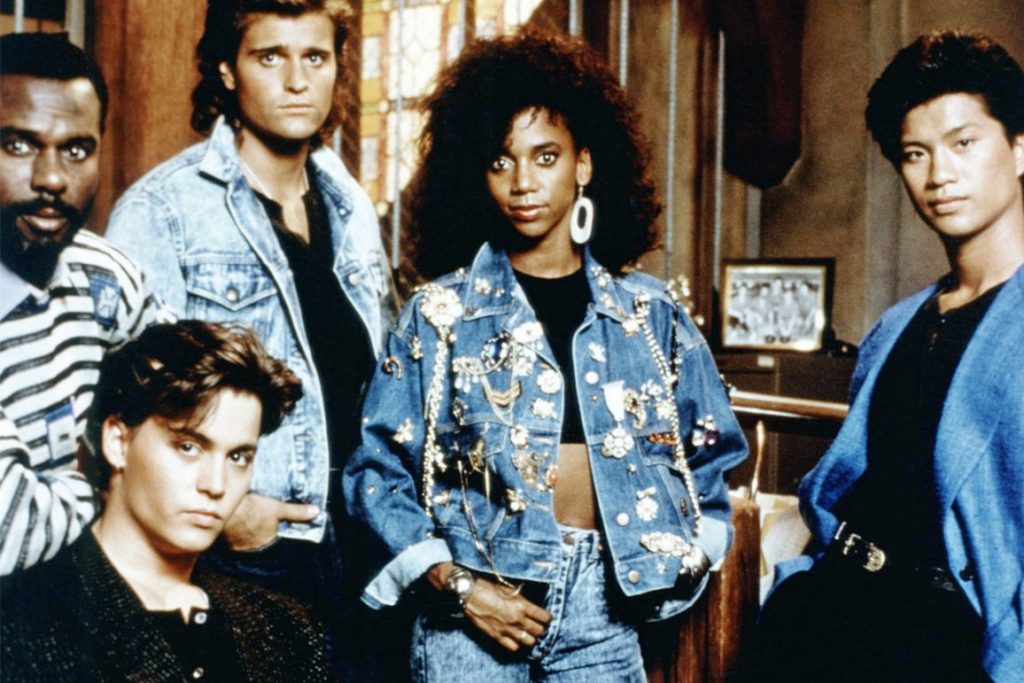 '21 Jump Street' became a huge sensation among teenagers when the show debuted in 1987. Centered around a group of young and dynamic police officers, each episode of '21 Jump Street' explores a new case which they probe and wrap up by the end of the episode. Their work mainly involves going undercover into high schools and colleges and busting drug or sex rackets. The show also served as a launchpad for one of the most illustrious careers in Hollywood history when Johnny Depp's debut role as officer Tom Hanson became popular.
The 'Pirates of the Caribbean' actor's career was catapulted to new heights of popularity and Depp established himself as America's most beloved teen idol. Moral messages are a very important part of the series, and each episode is constructed in a way that the message becomes pretty evident by the end of its run. Along with 'Married… with Children' and 'The Tracey Ullman Show,' '21 Jump Street' helped Fox to emerge as one of America's four biggest television networks.
Read More: TV Shows Like Breaking Bad
7. Knight Rider (1982 – 1986)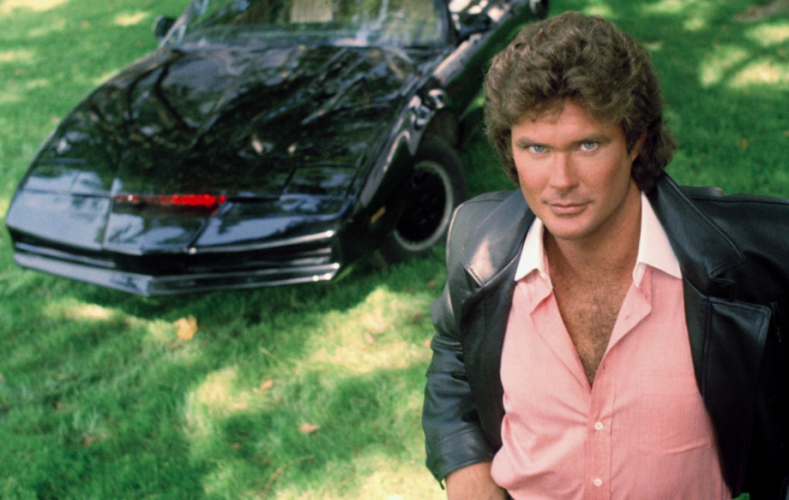 'Lethal Weapon' can be categorized as a buddy cop TV series where the friendship between the two leading characters is the driving force of the narrative. Now if you want a twist in the tale, I recommend you dig right into 'Knight Rider.' This famous 1982 series is also based upon a relationship of two individuals, but here comes the interesting part- one of them is a highly-modified and futuristic car.
After a fatal injury, detective Lieutenant Michael Arthur Long is taken under the wings of billionaire Wilton Knight who hands him this marvelous creation which can be controlled using artificial intelligence. It is the many adventures of Arthur along with the car which take center stage in 'Knight Rider.' The series has a camp quality to it; the dialogues are sometimes cheesy; and so are certain action sequences.
Fun fact: David Hasselhoff, the protagonist in 'Knight Rider,' is also the Guinness Book-certified "Most Watched Man on TV!"
6. Gang Related (2014)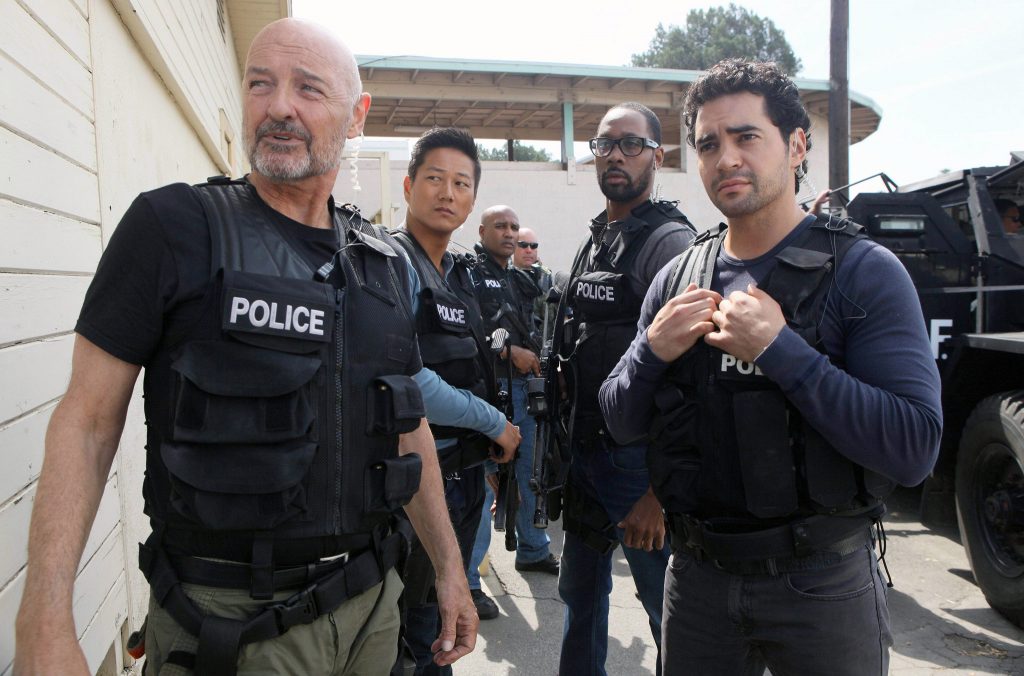 If you want to watch another intense police show full of high-octane action after watching 'Lethal Weapon,' check out Fox's 'Gang Related.' The story centers around the life of Ryan Lopez, who works for the Los Angeles Police Department as a detective. But Lopez has a past as an illegal Mexican emigrant entered the United States through clandestine means. He's been made of a special multi-agency unit called the Gang Task Force, where he has to infiltrate gangs as an undercover officer.
The only issue bothering Ryan is the fact that one member of the family which raised him as a child works directly for a gang called the Los Angelicos. The series never attempts to be a serious cop-drama that fills our platter with the cliches associated with police action shows. It cannot be ignored that 'Gang Related' does make an important political commentary with the character of Ryan, who, having entered as an illegal immigrant, is an army veteran and now a police detective. Do his services for the country not bear the stamp of a true American? Or does his illegal entry into the country negate all of that?
Read More: TV Shows Like Criminal Mind
5. Rush Hour (2016)
As in the case of 'Lethal Weapon,' 'Rush Hour' too is a television adaptation of a phenomenally popular film series based on the adventures of two cops. Chronicling the adventures of detectives Lee and Carter, this is a hilarious buddy-cop series where the east and the west come together to take on dangerous criminals.
It would have been an exercise in futility for anyone on god's green earth to recreate the magical chemistry Jackie Chan and Chris Tucker managed to pull off in the original film series, of the same name. and this is what exactly happened with the casting of Jon Foo and Justin Hires. The show completely fell flat on its face, so much so that CBS canceled it midway through Season 1! The later episodes were then telecast on obscure timings just so the series could end on a respectable note. Apart from flawed casting decisions, the plot of Season 1 was severely criticized for being hollow at the core by the critics.
4. Reno 911! (2003 – 2009)

This hilarious Comedy Central series 'Reno 911!' is an ingenious parody of the famous half-hour Fox documentary show 'Cops,' and follows the lives of some of the most incompetent police officers you will ever come across. The plot follows seven cops with each one of them being as colorful as the next in line. Deputy James Garcia thoroughly revels in the extreme violence he administers to criminals, supervisor Lt. Jim Dangle comes to work wearing shorts, while Deputy Travis Junior will wear a Kevlar vest and sunglasses, come hell or high water.
As a comedy series, 'Reno 911!' sometimes does steer into uncharted territory, which includes the usage of racist, homophobic and even rape jokes. Whenever there is a buddy cop element developing in a movie or TV series, the relationship is usually between two characters. The entire concept is turned on its head here by developing such relationships between an ensemble of the cast.
Read More: TV Shows Like American Crime Story
3. S.W.A.T. (2017 – )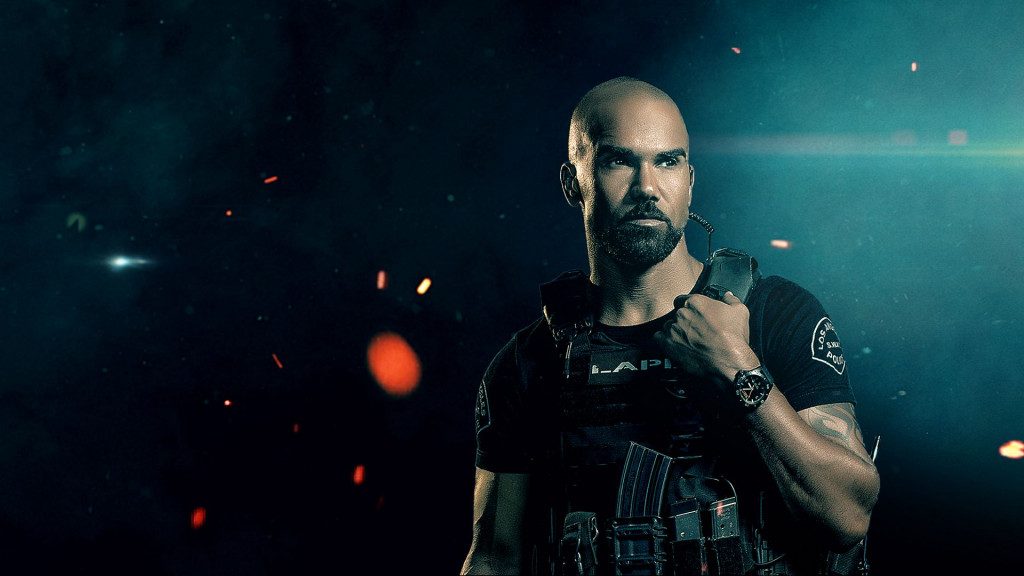 'S.W.A.T.' can easily register itself among the current crop of undeniably popular action crime dramas. Premiered in 2017, the CBS crime-drama series follows Sergeant Daniel "Hondo" Harrelson, a tough officer of the law who's earlier survived the horrors of war. There come some cases which require more brawn than brain, and those are the times duty comes calling for Hondo and his team, the Special Weapons and Tactics unit.
Besides being a tough taskmaster, 'S.W.A.T.' also explores the humane side of our protagonist, who has to be tough on people who have taken up crimes under desperate circumstances. Hondo's loyalty sways between his colleagues and the neighborhood he operates in, thus making him able to build a unique rapport with both sides of the law.
Read More: TV Shows Like S.W.A.T
2. Miami Vice (1984 – 1990)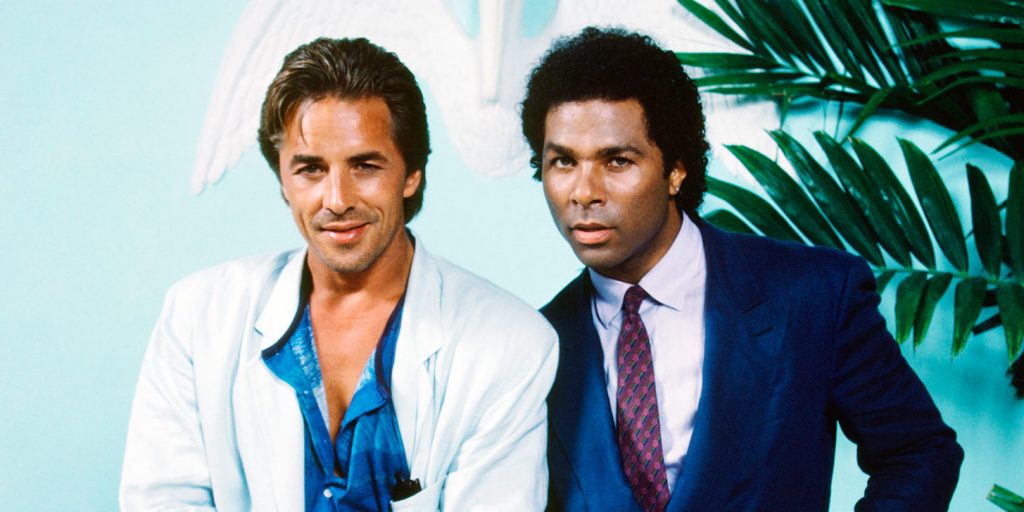 Few other TV shows have been as influential on American culture as 'Miami Vice' since the color TV went mainstream. Despite the 2006 film directed by Michael Mann starring Colin Farrel and Jamie Foxx now being the more popular exponent of the franchise, the film does come close to how the show had a large part to play in American music, men's fashion, and the New Wave culture which emerged during the 1980s.
Sonny and Rico are the two police detectives whom the story follows as they take on the Miami drug scene. Sonny doesn't own a house but lives in a sailboat which has Elvis, his pet alligator, as its guard. This minor detail is a reflection of the world you'll be getting into. Watch it because of its excesses and not with a critical eye, and you'll agree that there's never been a cooler thing on television.
1. Castle (2009 – 2016)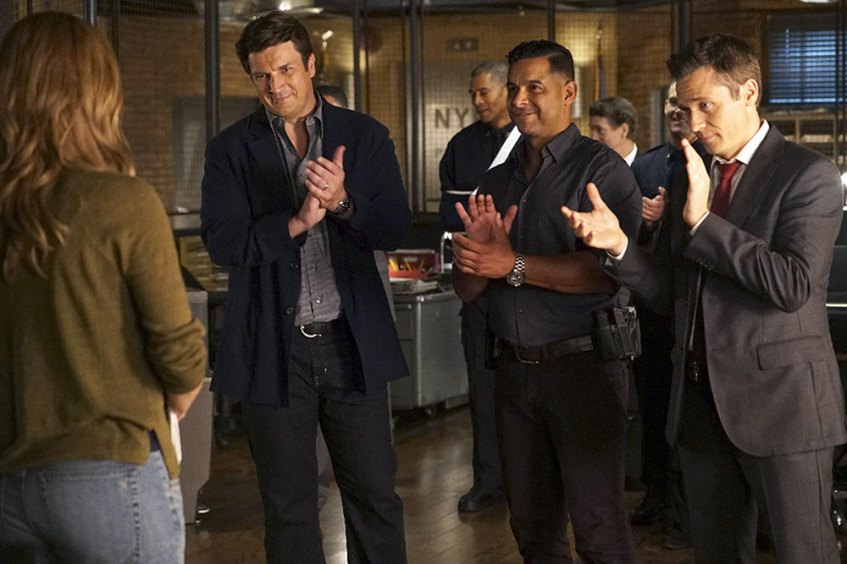 'Castle' is a crime comedy-drama absolutely adored by fans for its wonderful take on the unlikely couple, a novelist and a policewoman, who join forces to hunt down sinister murderers. Richard Castle, the writer in question, is a successful author of a number of crime novels. His life slips into uncharted territory when the cops reach out to him when a murder is committed in a similar fashion described in one of his books.
Detective Kate Beckett, who's in charge of the case, takes Castle along for the investigation. Believing this can help him come out of his writer's block, Castle agrees to tag along. 'Castle' has been well-received both critically and commercially, ranking among ABC's most successful ventures till date. The undeniable chemistry between Stana Katic and Nathan Fillion adds oodles of charm and fun to this character driven crime-drama.
Read More: TV Shows Like Dynasty