Family dramas have always been a staple of television. The nuances of certain relationships which we always tend to take for granted are sometimes not noticeable in our daily lives. But when brought in front of our eyes, these nuances can prove to be fodder for great drama. This is what has kept us going back to the family drama shows for generations. However, one problem naturally arises when a genre becomes popular- market saturation. As many showmakers get busy trying to jump on to the bandwagon, the appeal of such shows is lost in the growing mediocrity. But there are some shows that still manage to make a name for themselves despite being under such stress and competition. One such series is the Sarah Jessica Parker-starrer 'Divorce'.
Created by Sharon Horgan, 'Divorce' is an HBO original comedy-drama about a couple who are going through a divorce. Sarah Jessica Parker's character is called Frances Dufresne. The character of her husband, Robert, is played by Thomas Haden Church. The ups and downs of a divorce and the emotional struggles that come with it is the focal point of the show. The series also reflects how essential it is for a relationship to end if the people involved are not being able to be themselves while interacting with their partners on a daily basis. The occasional dark humor adds to the USP of the series. If you enjoyed watching this show and are looking for more titles that delve deeper into similar issues, then you have come to the right place. Here's the list of best shows similar to 'Divorce' that are our recommendations. You can watch several of these series like 'Divorce' on Netflix, Hulu or Amazon Prime.
6. Girlfriends' Guide To Divorce (2014-2018)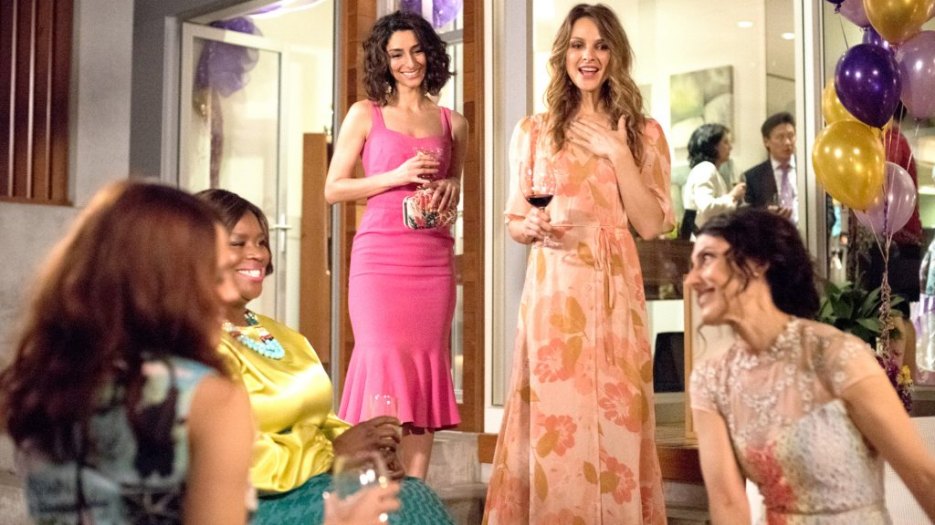 The people who can help us get through difficult times are our friends. We might fall out with our family members, but the ones who always have our back are our friends. They have grown up with us and have faced the ups and downs in life just like we have. This seems to be the main theme of the Bravo TV series, 'Girlfriends' Guide To Divorce'. The series centers around the character of Abby McCarthy, who is trying to deal with her life after her divorce. Abby involves her close friends in a number of important decisions to be taken after the divorce, and it is her friends who help her get through the troubled times.
Both 'Divorce' and 'Girlfriends' Guide To Divorce' are shows about women reclaiming their lives post the conclusion of a marriage, and their refusal to let a relationship define their entire identity. In a world where people are slowly getting politically aware and learning to question the politics and power dynamics behind things we took for granted before, such shows are quite pertinent. Interestingly enough, 'Girlfriends' Guide To Divorce' is Bravo TV's first scripted series. The show received critical acclaim during its six-season run, with praise being directed towards its solid writing and great humor.
5. Splitting Up Together (2018-2019)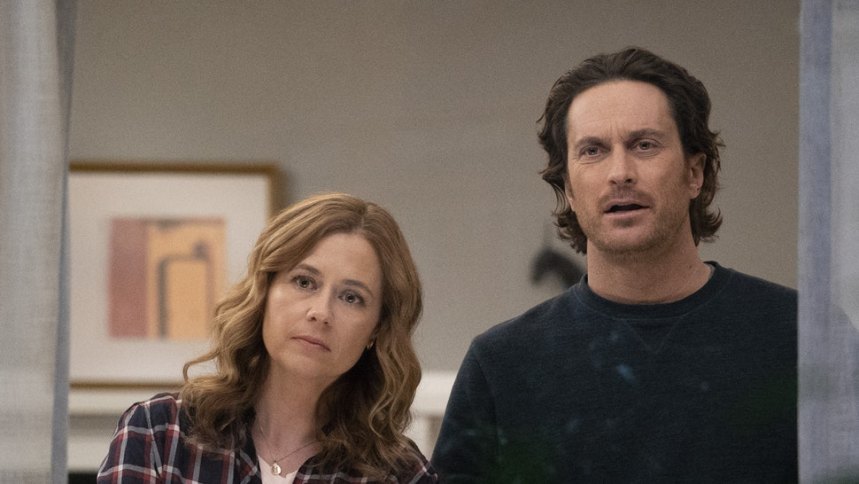 Can separation truly bring people closer? The question can give rise to intense debate because different people feel differently about the importance of distance in a relationship. Some believe that we realize our partner's true worth only when their effect on our lives has eroded, while others are of the opinion that if the love is true and the heart is fond of the other person, a forceful distancing is certainly not the call of the day. In the ABC comedy-drama series 'Splitting Up Together', the central characters find themselves in a similar dilemma. Lena and Martin are the central characters of the series. They have divorced, but work out a solution to look after their kids, taking turns living as a single parent and as a bachelor with no qualms. The experiment that they put each other through results in a reignition of their love.
Jenna Fischer and Oliver Hudson play the two leading characters of the show. While Fischer became a household name after working on the NC sitcom 'The Office', Hudson was a part of the popular CBS show 'Rules Of Engagement'. What makes 'Splitting Up Together' stand out is the fact that it is a story about giving love a second chance. The fact that one divorce is not the be-all and end-all of a human relationship two individuals have shared. 'Splitting Up Together' and 'Divorce' offer two distinct views on how to deal with life post-divorce, and that is what makes this show an integral part of this list.
4. Happily Divorced (2011-2013)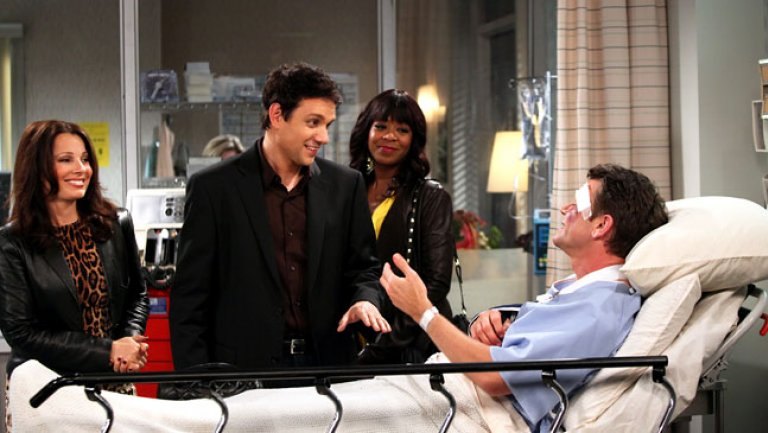 It is hard to come by sitcoms which are grounded in reality, because most of the ones we see are eager in getting some easy laughter across in place of something more profound. This is exactly where TV Land's third original scripted series 'Happily Divorced' comes in. The series is about a couple who have recently divorced because the husband has finally come out as gay. However, none of them can afford to move out of the house that they are living in because of financial constraints. Thus, they decide to live together while exploring other romantic options and trying to manage the nuances of their new relationship.
It surely is an innovative idea for a story, where a couple's finances are making them live together even after separation. Despite such a unique concept, the show was unable to sustain itself in the long run, with critics complaining that most of the dialogue tends to look like a setup for a joke more than anything else. 'Happily Divorced' got canceled after the second season.
3. 9JKL (2017-2018)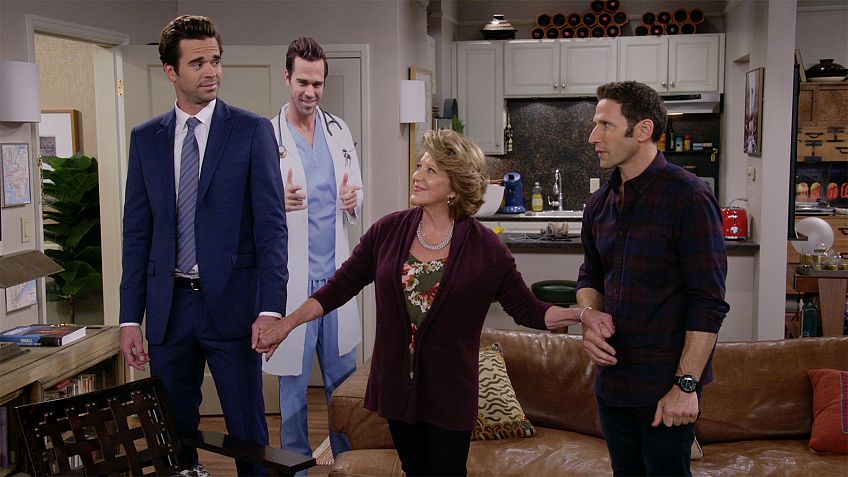 Well, if you go through a divorce and decide to move to an apartment all by yourself, you're looking for some solitude and peace, right? Josh Roberts, our leading character of '9JKL', thought the same when he moved to New York after his divorce and started living in apartment 9K. However, life is anything but quiet and peaceful for him since the apartments just adjacent to his, 9J and 9L, are occupied by his family. Josh wants to keep in touch with his family member, but they keep invading his privacy. The series essentially focuses on the lines we draw around our lives when we reach a certain age no matter our proximity with certain people. Dana Klein and Mark Feuerstein are the creators of this series. The inspiration for the setting of '9JKL' came from Feuerstein's life after he got married and began living with his wife next to his parents' place.
Read More: TV Shows Like Parenthood
2. The Affair (2014-)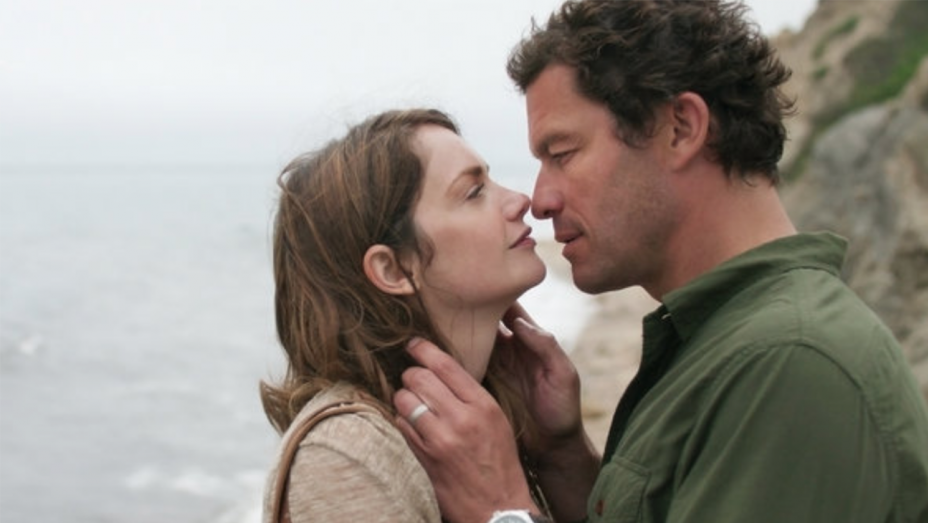 'The Affair' is an interesting take on an extramarital relationship and its effects on four lives. The Showtime original series created by Sarah Treem and Hagai Levi features Dominic West and Ruth Wilson playing the two leading characters. Each episode is divided into two parts, where one part is shown from the perspective of the man, Noah, and the other part is narrated from Alison's perspective. As the story progresses, the show also offers us a look into the perspectives of other people who crowd their lives and how their extramarital relationship affects them.
The series explores the psychological battles one fights within himself/herself while trying to reconcile his/her life with drastically changing situations. Performances by the actors in 'The Affair' are exemplary, with Wilson even being awarded the Golden Globe Award for Best Actress – Television Series Drama. The show itself bagged the Golden Globe Award for Best Television Series – Drama.
Read More: TV Shows Like Gossip Girl
1. Significant Mother (2015)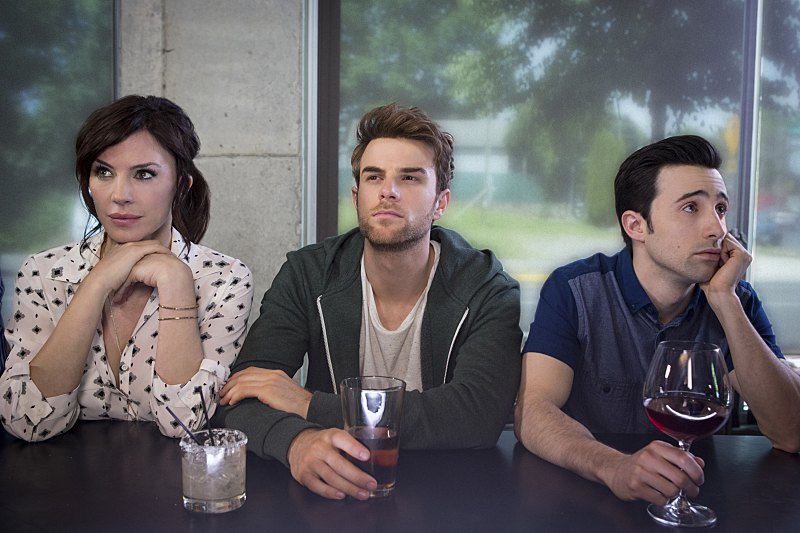 The CW Network's sitcom 'Significant Mother' is a show about a restauranteur who suddenly finds out that his mother, who has very recently separated from his father, has started dating one of his closest friends. Naturally, this comes as a huge shock to him and he finds great difficulty in coming to terms with the fact that his mother is quite serious about taking this relationship forward.
The series, though takes the form of a sitcom, explores something deep which we tend to overlook in our daily lives. How does a grown-up son take to his mother getting romantically involved with one of his friends? Freud would go on with deeper psychoanalytical musings, but we must understand that it is a question about respecting everyone's personal choices and lives. It is a tale about a mother asserting her existence beyond the identity of her family, putting forth the being that is herself. Despite starting with an interesting premise, the series did not enjoy much popularity and got canceled after the first season itself.
Read More: TV Shows Like Big Little Lies