Whenever a good show ends, it leaves us reminiscing good old times that show gave us. It leaves us with a huge void and we often fill it up by binge-rewatching the same show. NBC's family drama Parenthood after having sex-season long run ended back in the year 2015. We sobbed, laughed and lived with the Bravermans for so long, but life moves on and so should we. Albeit, it is hard to replace a storyline like Parenthood, but change is an imperative part of life. If you are looking for family-themed shows similar to Parenthood, here is the list of TV series that are our recommendations. You can watch several of these shows like Parenthood on Netflix, Hulu or Amazon Prime.
14. Blue Bloods (2010- )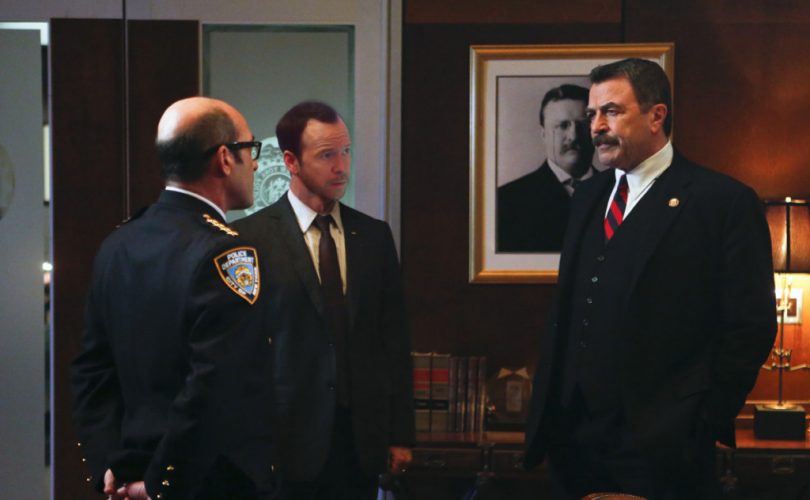 Blue Bloods is an American fictional drama series that showcases the Reagan family's story. Frank Reagan is the Police Commissioner of the NYC and along with him, two of his children are in the police with other one being a lawyer. With each member of the family representing a different aspect of either police work or legal process, Frank discreetly deals with his personal and professional issues.
Read More: TV Shows Like On My Block
13. Felicity (1998-2002)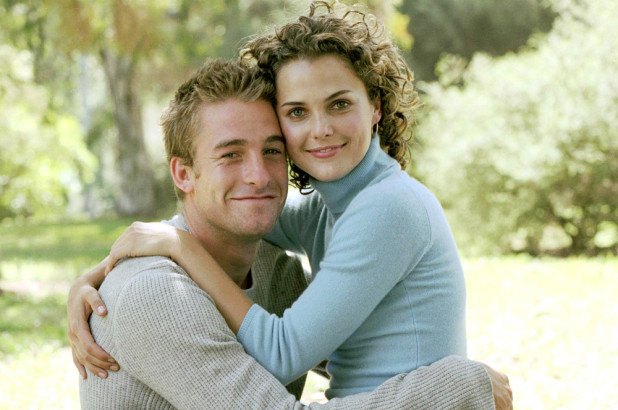 As the name indicates, Felicity is all about the female protagonist – Felicity Porter. Felicity is a shy girl who discovers her true own self following her high-school graduation. Always guided by her parents ever since her childhood, Felicity never made any of her own life's decisions. Following her high-school crush, Ben Covington, she moves to the New York City against her parent's wishes. Once getting in there, she soon realizes that this move holds ceaseless possibilities for her. As time passes, she sets out on a path of self-discovery.
Read More: TV Shows Like Westworld
12. Friday Night Lights (2006-2011)
Set in yet another fictional town, Dillon is this show Friday Night Lights. Coach Eric Taylor must build a team from scratch at East Dillon. Eric's wife, Tami finds herself in between the dilemma in her role as principal at West Dillon. Facing challenges in their respective careers, Eric and Tami struggles with not letting it affect their personal life. These differences are being reflected on their teenage daughter Julie, which makes it all kinds of complicated for them.
Read More: TV Shows Like Maniac
11. About a Boy (2014-2015)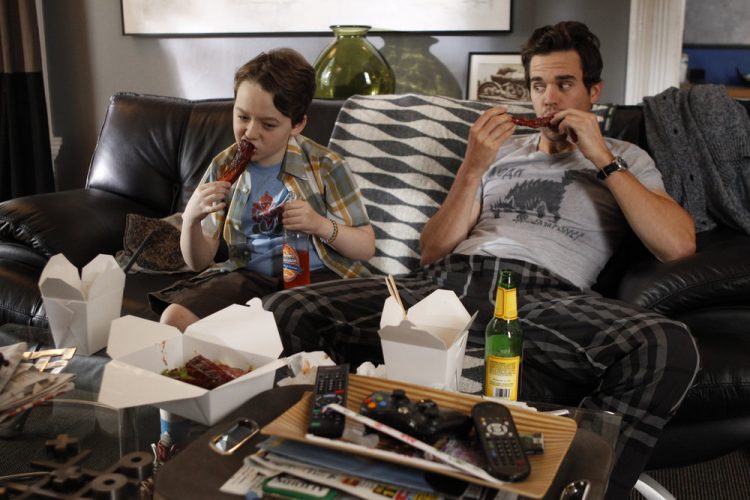 About a Boy is an American television sitcom that ran for two good seasons. It was a novel adaptation with the same title from 1998. Marcus is a young boy who lives with his single mother, Fiona Brewer. When Marcus senses that his mother is not happy and going through depressive episodes, he desperately attempts to see is mother happy at any price. He gets clingy when he wants Will Freeman to date her mother so as to see her smiling once again.
Read More: TV Shows Like Ozark
10. Life Unexpected (2010-2011)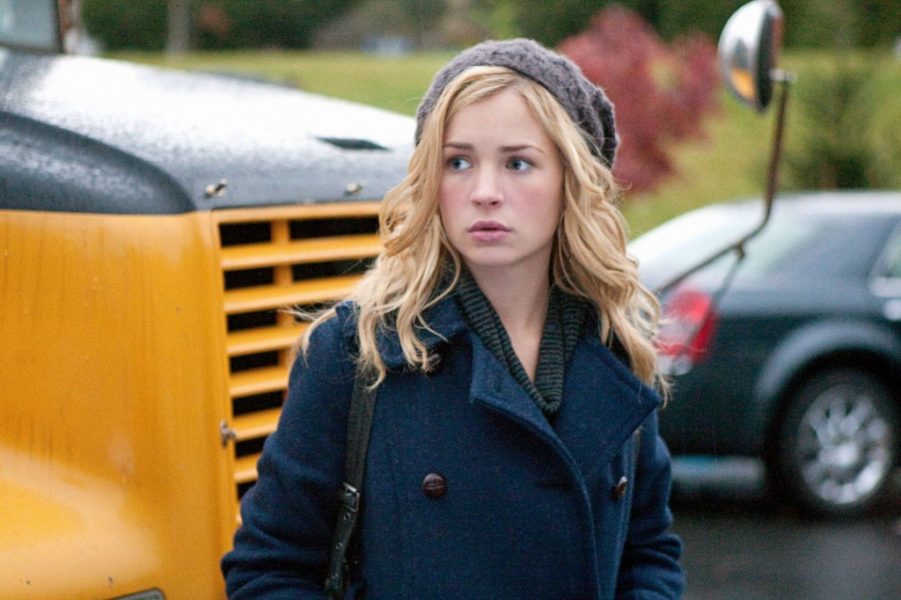 Life Expected is a two-season American teen-drama show. The series follows a teenager Lux Cassidy and her life experiences. She was given up at birth and has spent all of her childhood being a foster kid. Her life takes an unexpected twist when she finds her foster parents find her biological parents. Against her wish of being set free, she's given to her biological parent's custody. Life Unexpected mostly caught positive reviews, but due to dropping ratings it didn't get renewed for the third season.
Read More: TV Shows Like Lost
9. Transparent (2014- )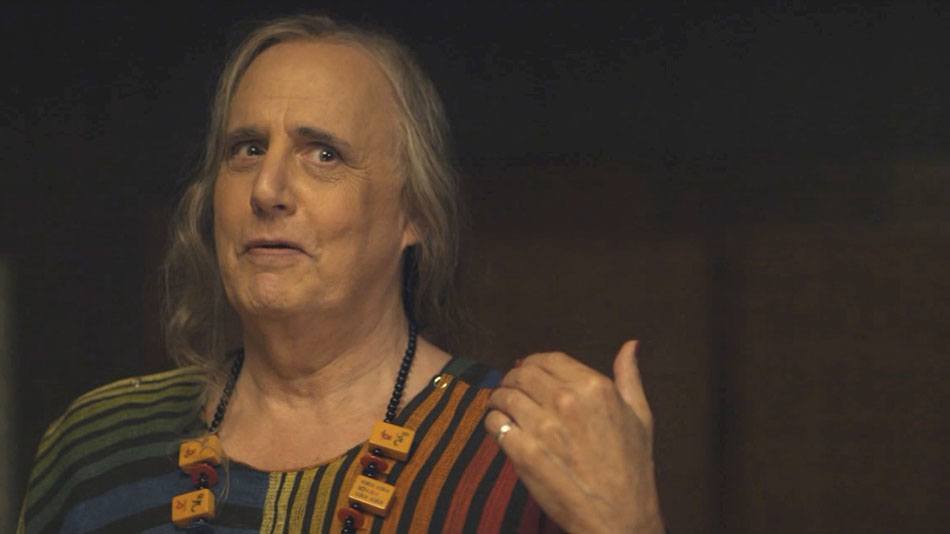 Transparent is an American comedy-drama series whose story revolves around Mort and his children's lives. Mort has three highly self-absorbed adult kids who wouldn't pay attention to anybody else's problems. Their equations change abruptly when they come to know about his jaw-dropping secret that he has been keeping from them their whole life. This dysfunctional family gets stunned to find out that their divorced dad is a transgender. What happens next is a series of humorous events.
Read More: TV Shows Like Power
8. The Fosters (2013-2018)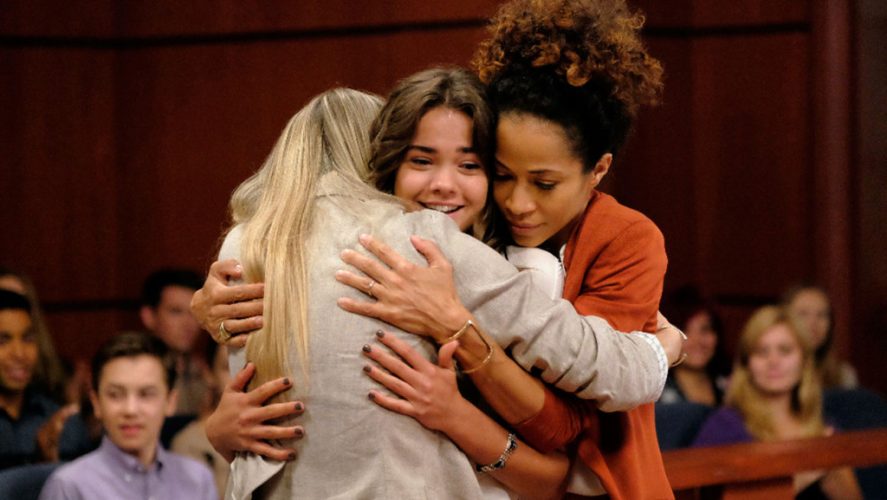 The Foster is an American family-drama series following the lives of the Foster family. Stef is a cop and Lena is a school vice principal. Stef and Lena are a lesbian couple who are raising one biological and four adopted kids. They struggle to raise their kids as each one has their unique set of problems associated with them. The Fosters gained generally favorable reviews and also earned particular applause for its portrayal of LGBT theme.
Read More: TV Shows Like Psych
7. Switched at Birth (2011-2017)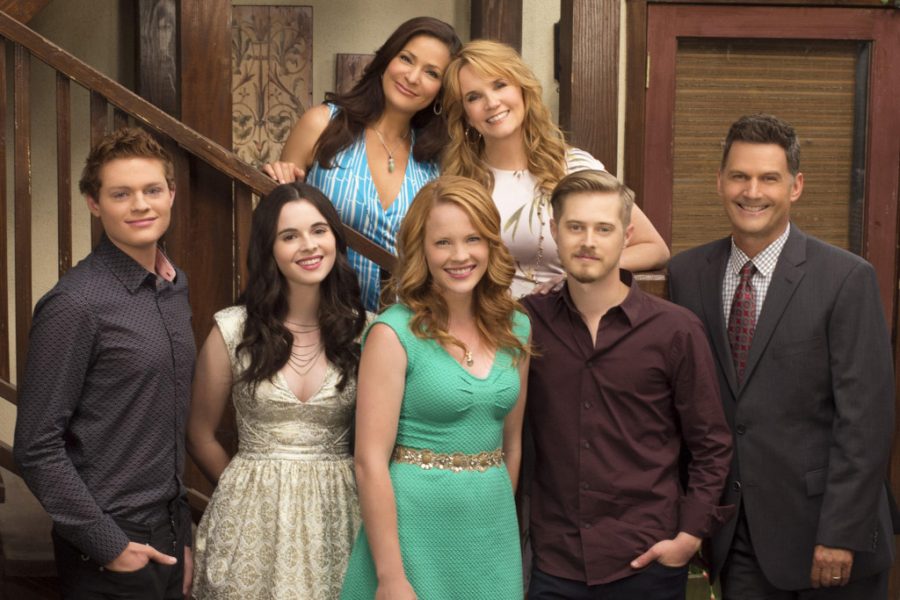 Switched at Birth is an American family-teen drama series revolving around two young girls. Daphne and Bay's lives take an interesting tweak as they get to know that they were being exchanged at birth when the hospital they were born in mistakes one for the other. They are being brought up in very different environments. One of those families decides to introduce the two teenage girls so that they can accept the other one's similarities and differences.
Read More: TV Shows Like Peaky Blinders
6. A Million Little Things (2018- )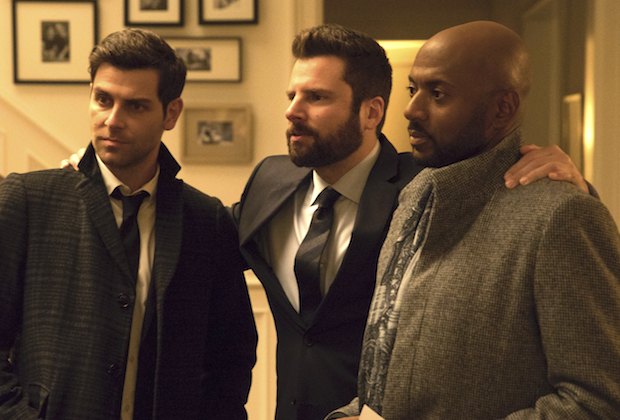 A Million Little Things is an American family-drama series which takes us through the lives of a bunch of carefree friends who find their lives turned upside down when one of them dies shockingly. They soon get out of their self-absorbed bubble and realize the importance of cherishing little things and moments with their loved ones. They get motivated to live fuller lives after that unfortunate incident. This show touches you just in the right chords and you feel concerned about your friends and family members.
Read More: TV Shows Like Big Mouth
5. Grey's Anatomy (2005- )
Set in a fictional Seattle Grace Hospital, Grey's Anatomy is an American medical-drama series. This show chiefly focuses on the lives of surgical interns, attending physicians and residents, as they develop into well-practiced doctors while trying to sustain their personal lives and relationships. With a number of characters joining and leaving this team throughout all these years, the entire cast has undergone major changes. Lately, in September Grey's Anatomy got renewed for its fifteenth season.
Read More: TV Shows Like The Big Bang Theory
4. Brothers & Sisters (2006-2011)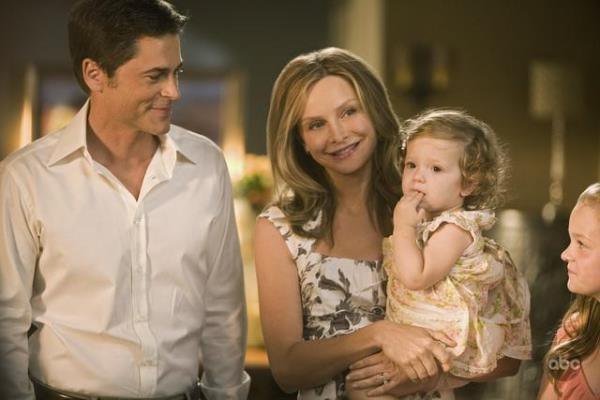 With a fair run of 5 seasons, Brothers & Sisters takes us through the lives of the Walkers. As the name suggest, the series follows the lives of adult siblings who are well heeled and down-to-earth people. They attempt to deal with the loss of their parents and the failing business they left behind. Amidst this, they discover that they have a half brother. There've been a number of fan-based theories about the possibilities engulfed within season 6 and all that could've happened, albeit it never got renewed for another season.
Read More: TV Shows Like The Simpsons
3. Modern Family (2009- )
Premiered on ABC is this American family sitcom, which follows the lives of Jay Pritchett and his slightly bizarre family. They are living in the suburbs if Los Angeles. Pritchett's family consists of his second wife and their son along with his stepson. As an add-on to this peculiar family, come his two adult children, their spouses and children. This show falls under Mockumentary genre i.e., the characters of this series frequently talk directly into the camera. With 220 episodes and 10 sesasons, this show has gathered quite a fan base.
Read More: TV Shows Like 90210
2. Gilmore Girls (2000-2007)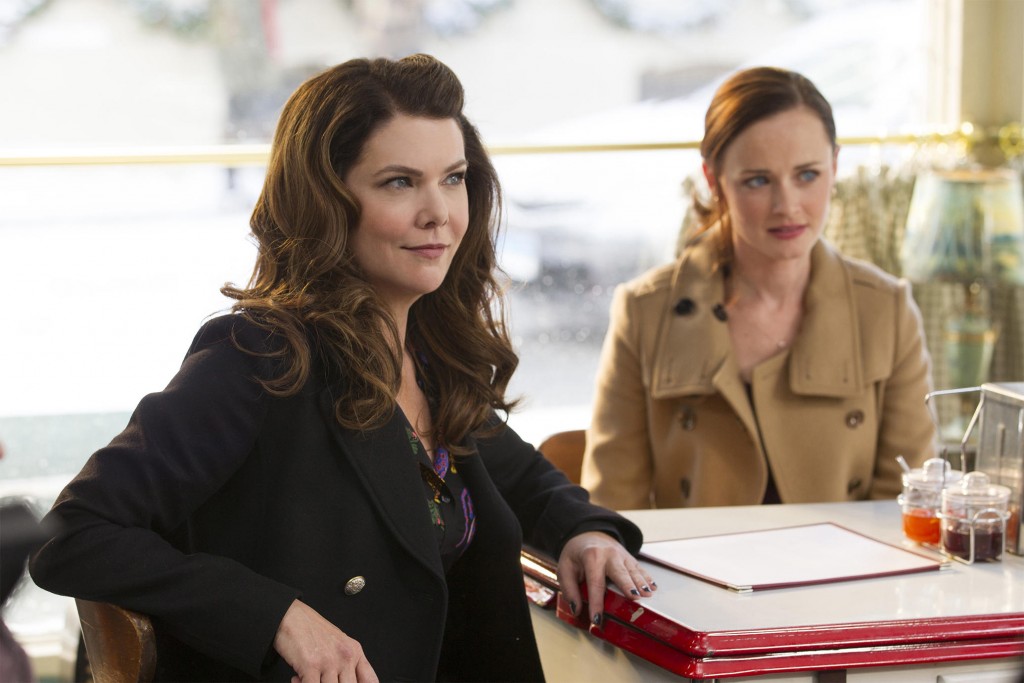 We bet you can't watch Gilmore Girls and not like it. Gilmore Girls is a comedy-drama series mainly focusing on the relationship between a unmarried single mother, Lorelai Gilmore and her beloved daughter Rory. They live in a small fictional town known as Star Hollows. Gilmore Girls explores issues of family, friendship, romance, education and ambition. Amidst it all, Lorelai and her mother Emily attempts to mend their train wreck relationship. You can't help but fall in love with this Gilmore clan more and more with each passing episode. In 2016, the show got renewed for a four episodes long spinoff, with the title Gilmore Girls: A Year in The Life.
Read More: TV Shows Like The Fosters
1. This is Us (2016- )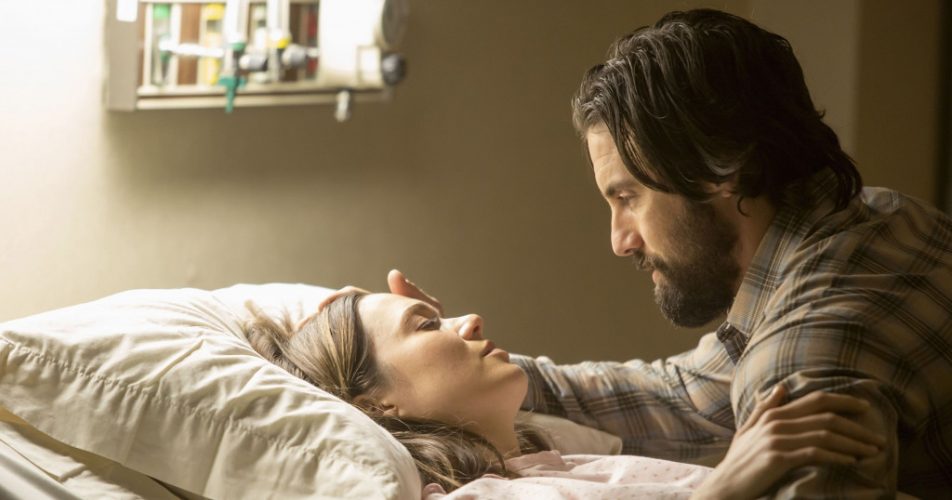 This Is Us is an American family-drama which premiered on NBC and picked right up. The series follows the lives of Pearson family. This Is Us is a heartwarming and emotional story of the triplets born on the same day. They have their own set of issues & emotional baggage and are brought up by the wonderful parents one could have asked for. This show has a knack of connecting present and past life like no other. There's something so appealing about this show that you feel yourself invested in their life. NBC just dropped the Fall-finale and it is safe to say that the Big Three is up for some major roller-coaster ride.
Read More: TV Shows Like Pretty Little Liars