Picture any teenage high school television show inside your head and you'd find a lot many things in common – the bunch of misfits, a subtle (yet often enthralling) backstory, ethnic and cultural differences, parental pressure, teenage issues and most importantly, how does all of this fit in with the western education system. 'On My Block' narrates a similar story having a skeleton on these very same lines, with a slight difference. The show starts with four friends – Monse Finnie, Cesar Diaz, Ruby Martinez and Jamal Turner, who live in the rough neighbourhood of Freeridge City, complete with guns and bullets and rival factions viz. Santos and Prophets. As it turns out, the four are used to the everyday gunslinging and bullets and the dark humour involved often comprises them guessing the calibre of the bullets or the make of the guns. All the four friends have different inclinations to these factions as Cesar belongs with the Santos' which leads Monse to suppress her crush for him. Ruby falls for another girl Olivia but has qualms about Cesar's likeness for her too. The entire season primarily focuses upon Cesar's storyline and his love interests, while the rest try to cope up with the high school for the remaining of their time.
TV shows like 'On My Block' have a trail mix of violence, criminal gangs and teenagers trying to get their way past, oftentimes trying to get through existential problems, getting into trouble and figure things out at the same time – might as well some horrendous quests or intricacies involving their love interests. Let's take a look at the list of shows similar to 'On My Block' that are our recommendations. You can watch some of these TV shows like 'On My Block' on Netflix or Hulu or Amazon Prime.
13. Degrassi: Next Class (2016 – Present)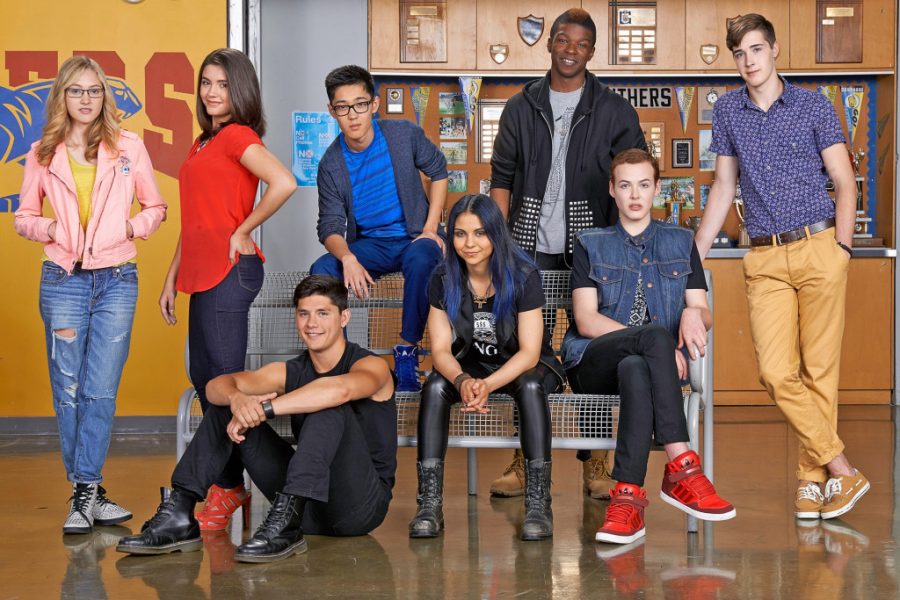 Picture an ensemble cast of mostly teenagers, who play the students of the popular Degrassi Community School, who are surrounded by the worldly troubles like those in 'On My Block', save the violence, and are constantly trying to recuperate from the "wounds" of life. Primarily surrounding the social issues like taboos in general, sexism, phobias, diseases, social media ills, substance use, along with the same rag-tag bunch of familial issues forms the core of 'Degrassi: Next Class' – a legacy which it has seemingly been carried forward from its predecessors, including the ensemble cast.
Read More: Shows Like 'The Walking Dead'
12. Glee (2009-2015)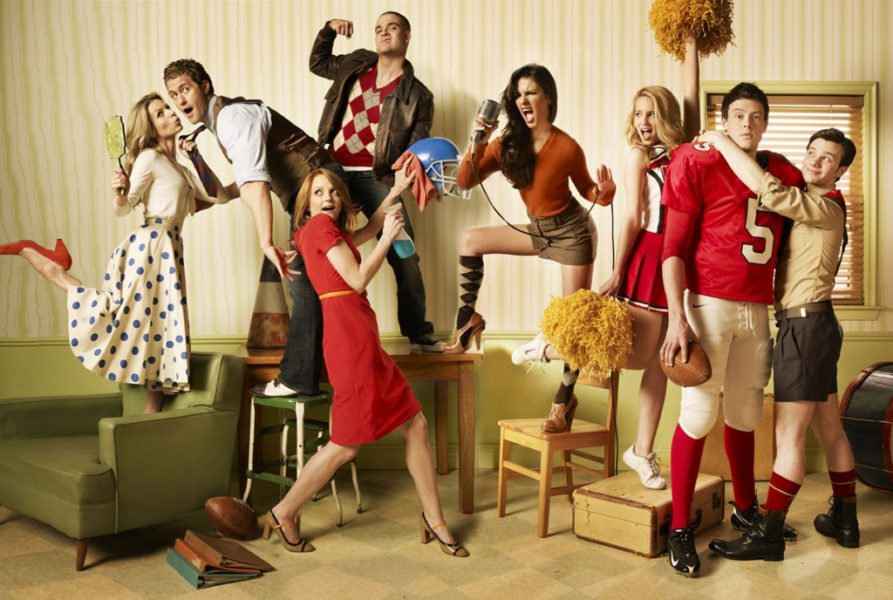 Social reproaches yet again form the core of this teenage sensational dramedy. 'Glee' is set around the often disdained Glee Club, and the students who're a part of it, their social lives and love interests and Will Schuester, the teacher who has rolled up his sleeves to bring the rather famous choir club up to speed and to its former fame, while he falls for his co-worker. With a plenty of sub-plots and little nothings to tackle, 'Glee' is like a box full of surprises, love and hate and everyone's striving for popularity more than anything else. All that matters for each one of the students at William McKinley High School is to be more popular than everyone else, ironically, that's not what the series is trying to address from a premise's point of view. Complicated, yet a watchable, non-binge-worthy TV show for 'On My Block' fans.
Read More: Shows Like 'Sex and the City'
11. Atypical (2017 – Present)
Not as straightforward as it seems, 'Atypical' is probably closer to 'Taare Zameen Par' than 'On My Block' if we compare the context and not the outcome, although, in 'Atypical', the protagonist is all grown up and ready to face life now. Sam Gardner is an autistic 18-year-old, who wants to explore his sexuality and a newly attained manhood by dating his father's 26-year-old therapist, while his mother cheats on his father with a bartender and his younger sister is all set to join the high school. Though most of this 8-episode season revolves around Sam trying to figure how life with love and girlfriends and dating could be, the most "atypical" thing about it is that he's still autistic while doing all of this.
Read More: Shows Like 'Southland'
10. Marvel's Runaways (2017 – Present)
Perhaps the only thing I disliked about 'Runaways' was its lacklustre storyline despite the flair surrounding it. The Hulu series starts with six ex-friends – Alex, Karolina, Nico, Molly, Gert, and Chase who don't belong with each other anymore because of the death of Nico's elder sister Amy and because they blame each other for the tragedy. Soon, as they get on with high school, they find out accidentally that their filthy rich parents are members of a cult group they call "Pride" and that each one of them has got some or the other form of a superpower like Molly has super-strength, Carolina has alien abilities and so on. The rest of the series portrays them running away from problems, their parents, while trying to uncover the larger plot which their parents have been planning that might ultimately lead to the destruction of mankind as we know it – well, at least that's what they think. Also, there's a dinosaur in their midst. I think that's enough 'Runaways' for today.
Read More: Shows Like 'Orange is the New Black'
9. Malcolm in the Middle (2000 – 2006)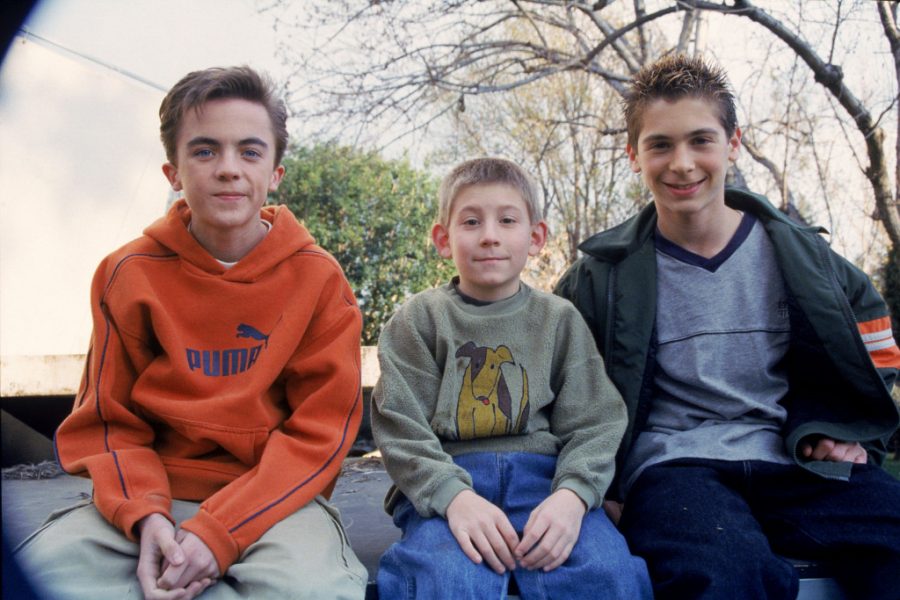 Instead of the misfit bunch of teenagers that we've seen so far, 'Malcolm in the Middle' takes things to another level comprising of an entire family of misfits except for Malcolm – the boy-genius prodigy. The tale of four brothers – Francis, Reese, Malcolm and Dewey (and later on – Jamie), who are trying to look into the various avenues of life and Malcolm being the middle child is somehow "stuck" in between the dimwits. Mother Lois and father Hal sometimes work in tandem with the brothers to make the situation even worse. Comparable to the likes of 'Modern Family' and 'The Big Bang Theory', 'Malcolm in the Middle' has a sitcom like a setup and a teenage boy trying to cope with his surroundings. Witty and like a breath of fresh air, this is the show for you if you're into sitcoms. P.S. – the kid on the left is Malcolm if you haven't guessed it already.
Read More: Shows Like 'Naked And Afraid'
8. Greenhouse Academy (2017 – Present)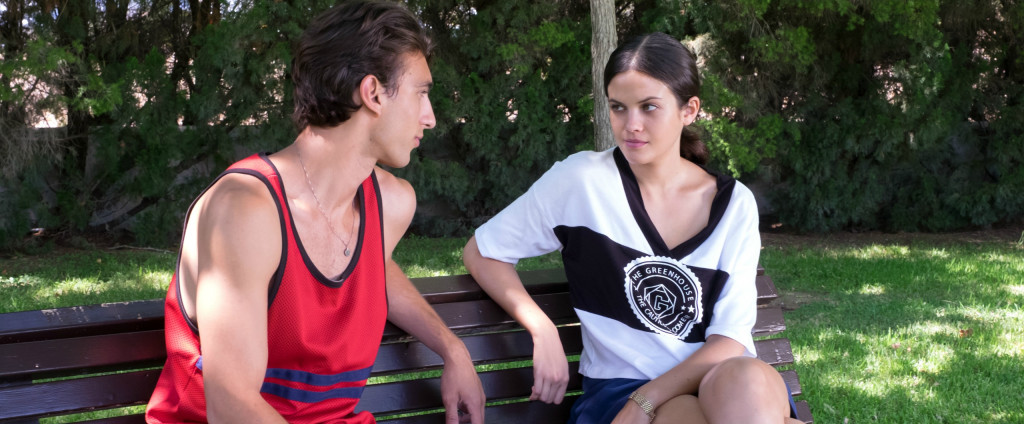 'Greenhouse Academy' has the larger subplot similar to that of 'Runaways' and 'On My Block' – like a cross-over, save the violence. Again. The story revolves around two siblings – Hayley and Alex who enroll at the Greenhouse Academy after their mother's demise, who was to become the first female astronaut to orbit the moon, in the rocket explosion. At the school, Alex and Hayley join rival houses viz. Ravens and Eagles and they become sorta adversaries while working together to uncover a bigger plot. Their school life becomes a mix of love stories, crushes and budding romances, and 'Greenhouse Academy' proves out to be a place for their redemption. Based on an Israeli television drama, this Netflix's TV show is here to awe you all the way.
Read More: Shows Like 'Spartacus'
7. Everything Sucks! (2018)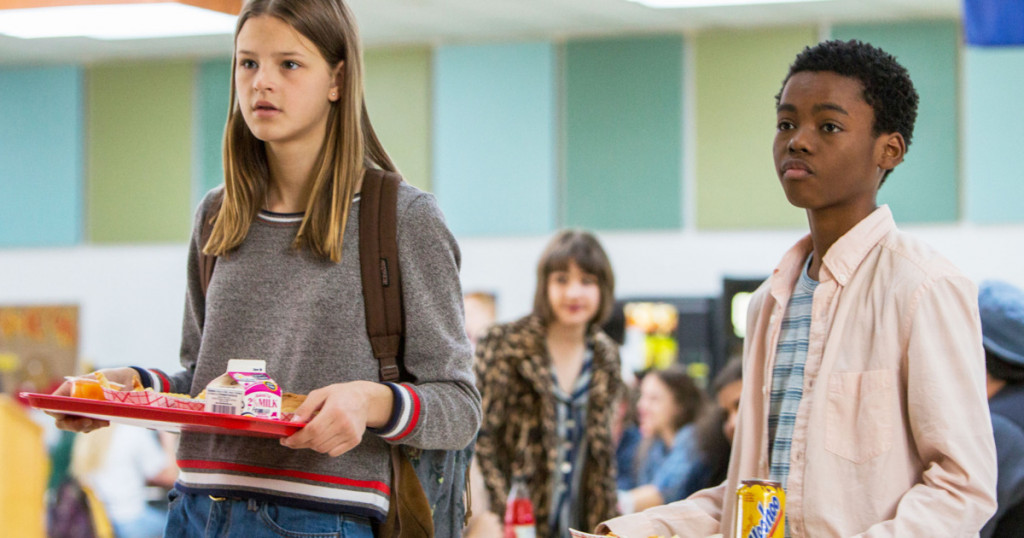 Well, nothing in this series literally "sucks" except for the title of course. The heartwarming series is Netflix's yet another attempt at wooing the teenage audience (and obviously a lot of us adults) and boy did it do well. Though Netflix cancelled it after a seasonal run despite receiving positive reviews and ratings, 'Everything Sucks!' was also on the receiving end of negative reviews with a few critics calling it "flawed" and "cliched" to some extent. Nevertheless, the story revolves around the students of Boring High School who're a part of the clubs at school namely the A/V Club or the drama club and Luke, the protagonist, tries his level best to bring the clubs together, while falling in love and dealing with his passion all the while. 'Everything Sucks!' doesn't suck as much.
Read More: Shows Like 'Stargate'
6. Boy Meets World (1993 – 2000)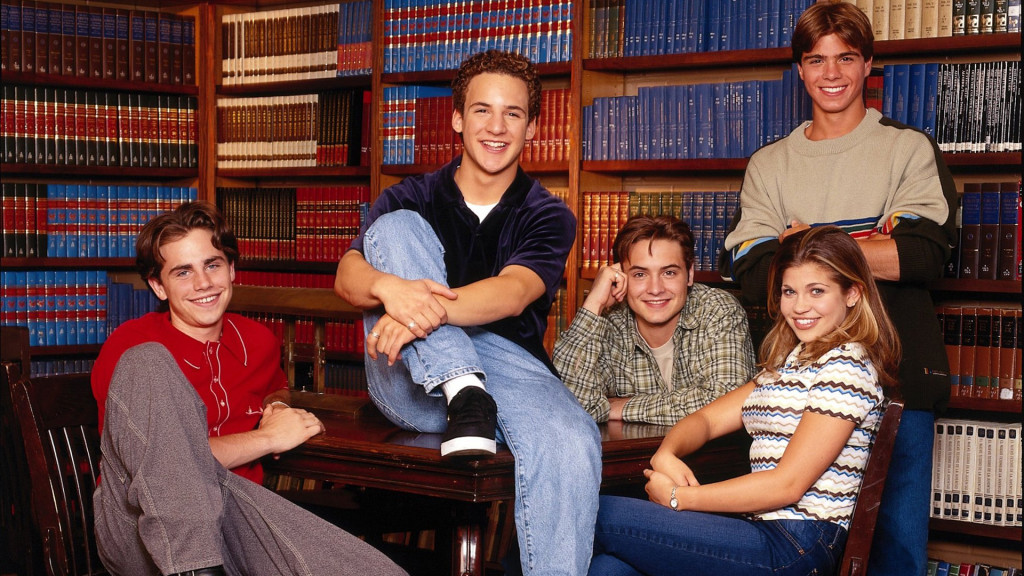 Believe it or not, B.M.W. predates 'On My Block' by a good two decades, and rendered teenage drama cool when there was practically nothing that could be categorized as a teenage drama. Cory Mathews is the protagonist in this seven-season-long TV show with a couple of seasons focusing on his boyhood to teenage to his late teens respectively. Cory and his best friend Shawn are like the Ted Mosby and Barney of our times, spending most of their time ogling pretty girls and with Cory trying to make a few relationships work for him. The high-school part (season 2 onwards) is the funniest and also the most realistic in terms of its portrayals, storyline and pace. Overall, Cory is the squandering boy who meets the world, in a very different way than we might know.
Read More: Shows Like 'Archer'
5. 13 Reasons Why (2017 – Present)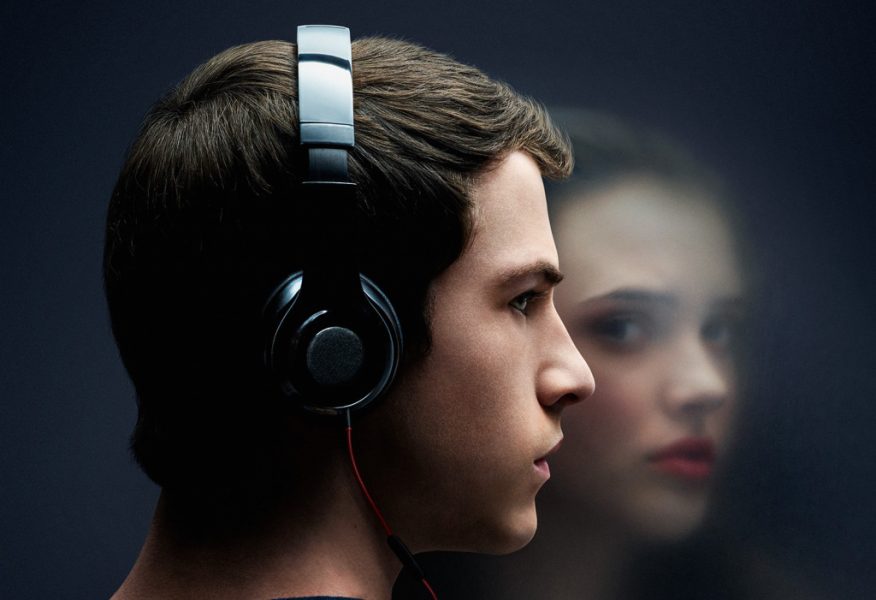 'On My Block' has found its distant cousin in '13 Reasons Why', with all the involved violence and some very disturbing scenes, especially in the second season. The first season deals with a set of cassette tapes which land up at the front door of Clay Jensen, who was close friends with Hannah Baker, the high-school heartthrob who killed herself a few days ago and has cited 13 reasons why she did so – hence the name. The first season's thirteen episodes deal with a host of other characters and how they affected Hannah's life directly or indirectly that led Hannah to take such an extreme step. The second season seemingly had it all sorted when we get to see some horrifying and shocking details coming out about Hannah's life and that she wasn't the only victim in the whole plot set in Liberty High School. A definite watch for the thriller-mystery enthusiasts.
Read More: Shows Like 'House of Anubis'
4. Stranger Things (2016 – Present)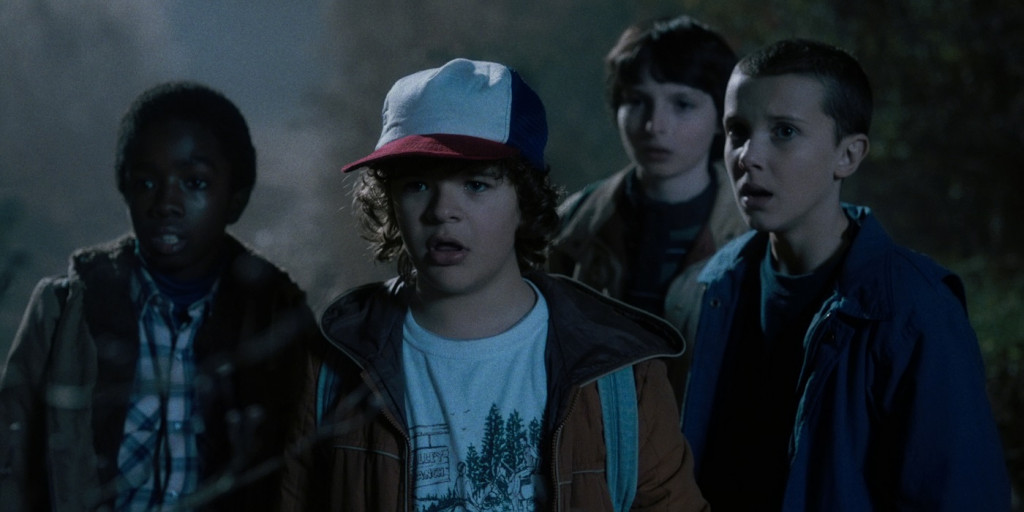 The coveted and acclaimed TV show continues to steal the show even today, being one of the most binged television shows on Netflix. 'Stranger Things' not only broke a lot of stereotypes when it came out (similar to what 'Harry Potter' did), but also attained a cult status due to the eerie, and oftentimes disturbing portrayals. As far as its similarities with 'On My Block' are concerned, we find a bunch of teenagers in a complete mess that only they've figured out with the help of a girl who has superpowers, as they try to find time between their school, study and cajoling the superpowered girl. The sub-plot involves one of their friends Will who has gone missing and these chaps have to help each other out in finding him. Also, there's a lot of sci-fi stuff which would help your adrenaline flowing. If you haven't watched it yet, you're missing out big on some of the greatest works in television.
Read More: Shows Like 'Stranger Things'
3. My So-Called Life (1994 – 1995)
Despite how much of a TV show it has been, the others on this list so far can't match the genius of 'My So-Called Life' which unfortunately was called off after a two-season run. Claire Danes, who is now well renowned for her role as Carrie Mathison in the critically acclaimed television series 'Homeland' could be seen playing a naive teenager Angela in the series, who is seen battling the social stigmas prevalent in the early 90's like teenage pregnancy, alcoholism, substance use etc. and was perhaps one of the first series to receive rave reviews and critical acclaim across all of its departments. Claire Danes' Angela and Carrie Mathison have a lot of similarities, being hotheaded, confused, wary, and sometimes openness to strangers are to name a few. 'My So-Called Life' has been rated as one of the best TV series of the decade by multiple magazines and international publications. Also, there's Jared Leto.
Read More: Shows Like 'Hart of Dixie'
2. Skins (2007 – 2013)
It won't be wrong to call 'Skins' being the forefather of 'On My Block' to a very larger extent. The series deals with a set of characters and the character treatment is carried forward to their adulthood in the succeeding seasons as well, with each episode depicting the life of every individual character, and a host of other characters surrounding him or her. 'Skins' though seems like an anthology, it has this "connection" between all the episodes which one tends to miss if it is watched non-coherently. As deep and dark as it may seem (which is mostly true between), the show depicts the lives of drug-addicted, depressed individuals and how their lives have affected or are affecting the people around them. 'Skins' is often touted to be one of the best British Television Dramas ever made.
Read More: Shows Like 'The Blacklist'
1. Freaks and Geeks (1999 – 2000)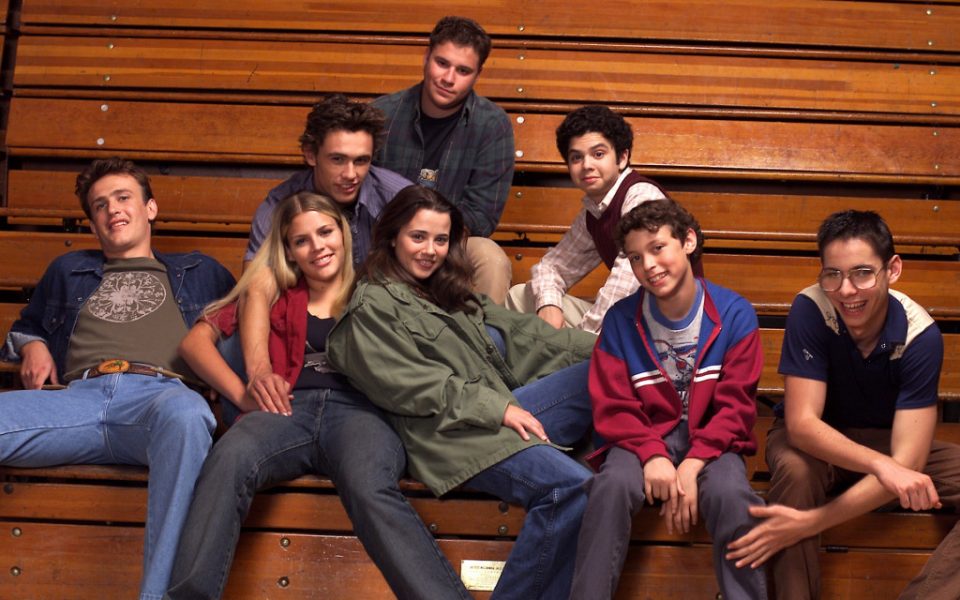 A freakishly geeky television show which is considered by many as the career starting point of today's stalwarts like Jason Segel, James Franco, Seth Rogen, Shia LaBeouf et al, 'Freaks and Geeks' tops my list as the most 'On My Block' kind of a show till date. Although the element of crime and violence in the series is almost nonexistent, it reminds us of 'On My Block' in many ways. Teens hanging out at parties, substance abuse, pornography, breakups, depression form the core content of the series and the performances have taken these stigmas to another level altogether. For those who've actually watched the television show, they must know that the difficulty involved in trying to explain the brilliance of this TV show in a few lines is paramount. It has to be witnessed, before merely being read about.
Read More: Shows Like 'Black Mirror'