Premiering in 2014, 'Power' stars American actor Omari Hardwick as James "Ghost" St. Patrick, a wealthy New York nightclub owner. The show follows his rise in New York, and it chronicles his double life as a drug kingpin. Starring an ensemble cast consisting of Omari Hardwick, Joseph Sikora, Lela Loren, Naturi Naughton, and 50 Cent, 'Power' has grown to be one of the most-watched shows, also gaining critical appreciation for characterization, pacing, atmosphere, acting, directing, and writing.
Today, we are featuring shows that showcase the underworld of crime and deal with the drugs, mafia, criminals, and police. So, without further ado, here is the list of TV series similar to Power that are our recommendations. You can watch several of these shows like Power on Netflix, Hulu, or Amazon Prime.
12. McMafia (2018 – )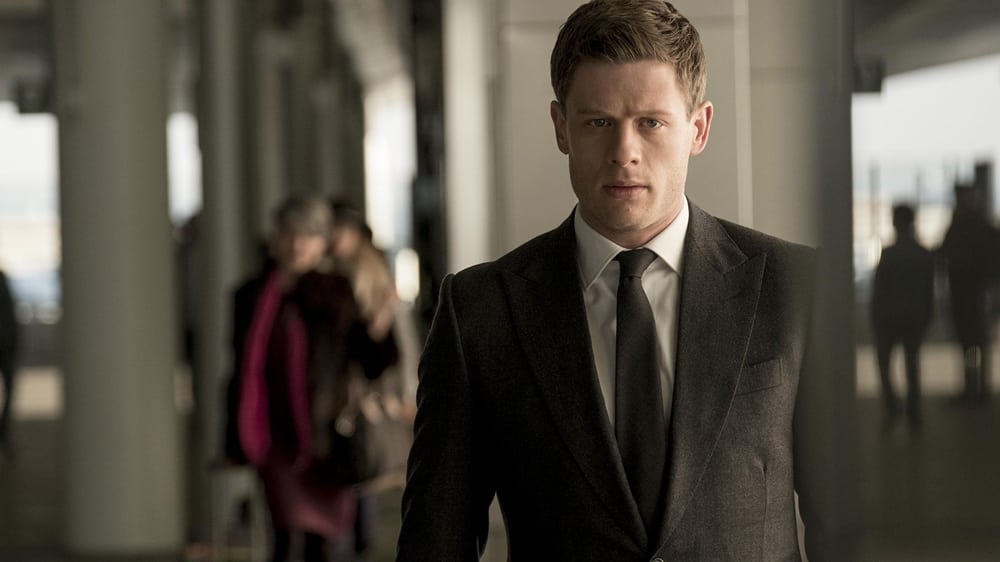 Co-created by Hossein Amini and James Watkins, 'McMafia' stars James Norton as Alex Godman, a British-raised son of Russian mafia boss Dimitri Godman (Aleksey Serebryakov), who is trying to escape from the world of organized crime. Premiering in 2018, the show is adapted from British journalist Misha Glenny's 2008 published novel 'McMafia: A Journey through the Global Criminal Underworld.' With a great script and talented casing, the renewal of 'McMafia' for season 2 set for 2019 is only great news for all gangster series enthusiasts.
Read More: TV Shows Like Twin Peaks
11. Romanzo Criminale – La serie (2008 – 2010)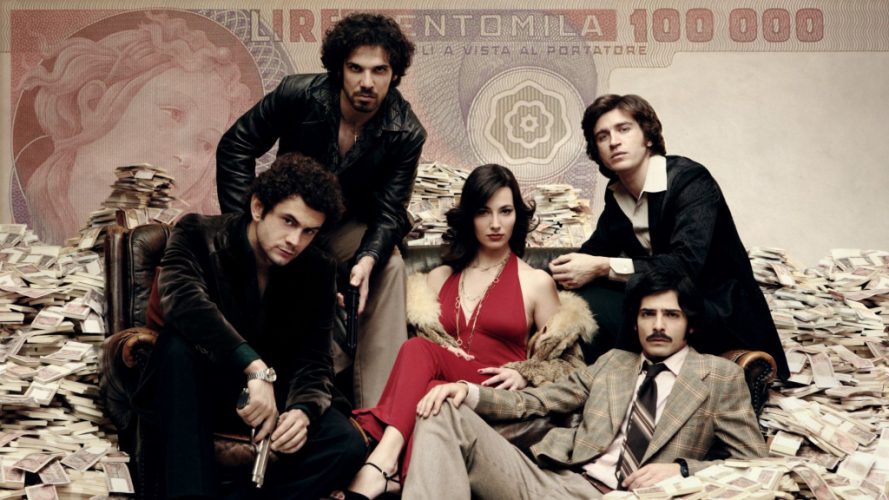 Directed by Italian writer-director Stefano Sollima, 'Romanzo criminale – La serie' follows a crime under the alias "Lebanese," who has a dream of conquering the underworld of Rome. The show chronicles his attempts to carry out this ambitious feat, as "Lebanese" and his allies Freddo and Dandi build an empire spanning over twenty-five years – from the 1970s into the 1990s. 'Romanzo criminale – La serie,' through tracking the crime syndicate, portrays the dark history of modern Italy, which is embroiled in terrorism, kidnappings, and corruption at the highest levels of government. The show is particularly known for its acting performances and the intrinsic detailing of the history and the atmospherics.
Read More: TV Shows Like Riverdale
10. Il Capo dei Capi (2007)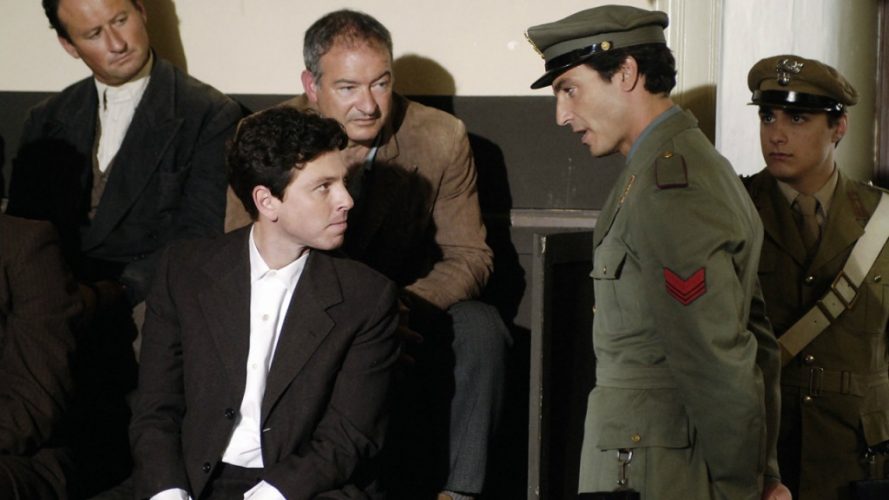 A six-part Italian miniseries, 'Il Capo dei Capi' is based on the life of Salvatore Riina, also known as Totò u Curtu who is a mafioso boss from Corleone, Sicily. Spanning over a month, from October to November, the show chronicles the underworld with style and grandeur. While 'Il Capo dei Capi' quite deservedly received criticism for its lack of technical details, the crime drama's brilliance in adapting the juggernaut of a mafia onto the small screen cannot be denied.
Read More: TV Shows Like How I Met Your Mother
9. The Shield (2002 – 2008)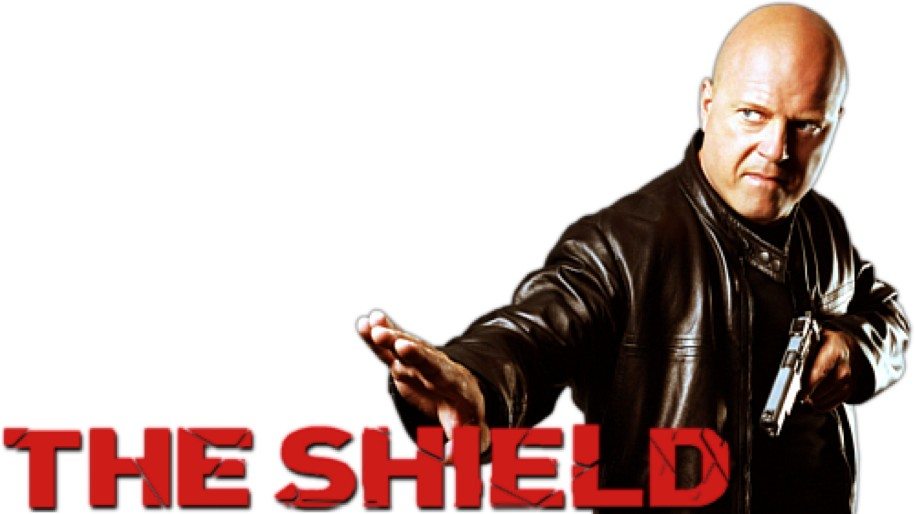 Premiering in 2002, 'The Shield' stars Michael Chiklis as Detective Vic Mackey, a dirty Los Angeles Police Department cop, and follows his exploits in LA with the unit under his command. Created by Shawn Ryan, 'The Shield' is full of raw violence and seat-clenching suspense, a factor created to its brilliant writing. With a multiplicity of awards under its belt, 'The Shield' is a must-watch for all crime drama show lovers.
Read More: TV Shows Like House of Cards
8. Gomorrah (2014 – )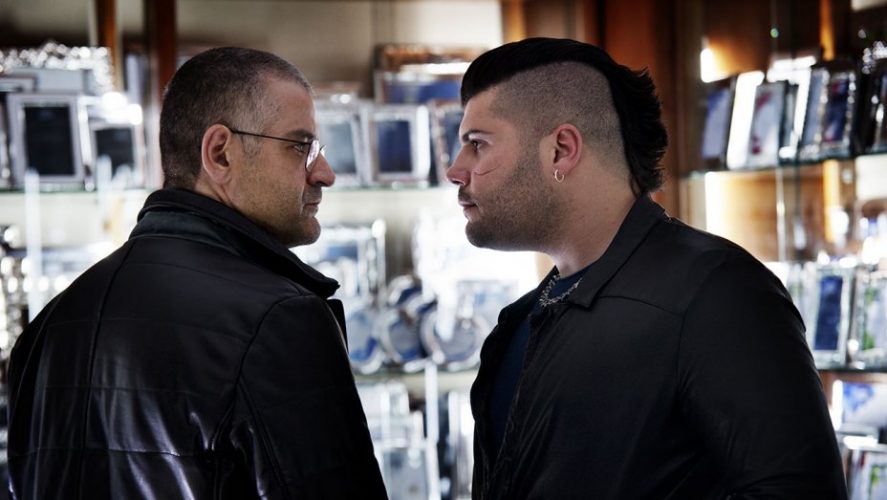 Based on Italian author and journalist Roberto Saviano's novel of the same name, 'Gomorrah' is an Italian crime drama television series which follows the exploits of Ciro di Marzio (Marco D'Amore) who is a member of the Savastano clan which is headed by Pietro Savastano (Fortunato Cerlino) who is a high-ranking drug lord. Ciro aims to navigate the dangers of the criminal world while also fighting a brutal civil war. The show holds a strong foot in characterization, atmosphere, pacing, acting, writing, and directing.
Read More: TV Shows Like Mindhunter
7. Peaky Blinders (2013- )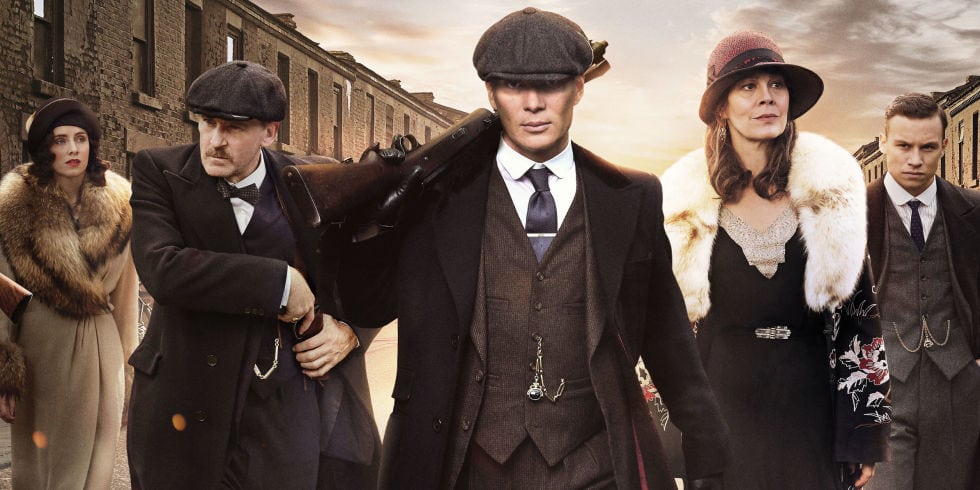 Set in 1920s Birmingham (England), 'Peaky Blinders' follows Cillian Murphy as Thomas 'Tommy' Shelby, the leader of the titular gang, and his exploits has a mob leader. A shows boasting of sharp dialogues and sizzling screenplay, 'Peaky Blinders' is led by the charismatic performance of Murphy, who elevates the crime drama show to another level. Another important factor that contributes to the show's brilliance is the photographically graphical cinematography by George Steel.
Read More: TV Shows Like Pretty Little Liars
6. Boardwalk Empire (2010–2014)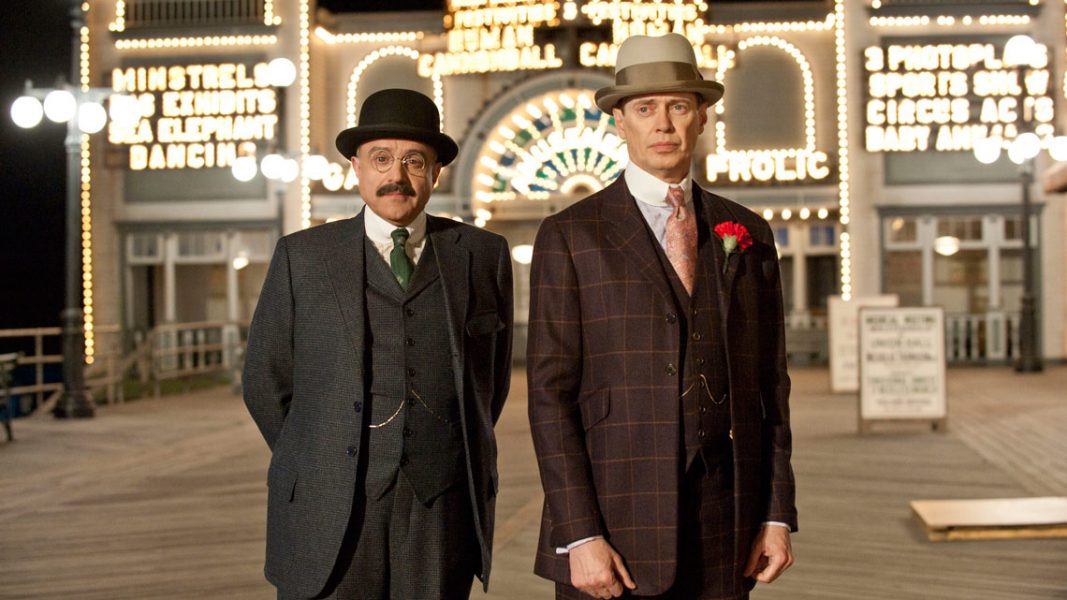 Based on American author and lawyer Nelson Johnson's 'Boardwalk Empire: The Birth, High Times, and Corruption of Atlantic City,' this period crime drama television series, set in An Atlantic City, follows New Jersey politician Enoch "Nucky" Thompson, who conspires for powered as plays on both sides of the law, working alongside with gangsters during the Prohibition era. With the magnetic Martin Scorsese directing the pilot, standards are set high, and 'Boardwalk Empire' does not disappoint. Named one of the best gangster television shows by the American Film Institute, perhaps it is TV Guide's Matt Roush who rightly says, "Boardwalk Empire brilliantly marries Martin Scorsese's virtuosic cinematic eye to Terence Winter's panoramic mastery of rich character and eventful story. It's the most purely—and impurely—enjoyable storytelling HBO has delivered in ages, like a movie that you never want to end."
Read More: TV Shows Like Shameless
5. Ozark (2017)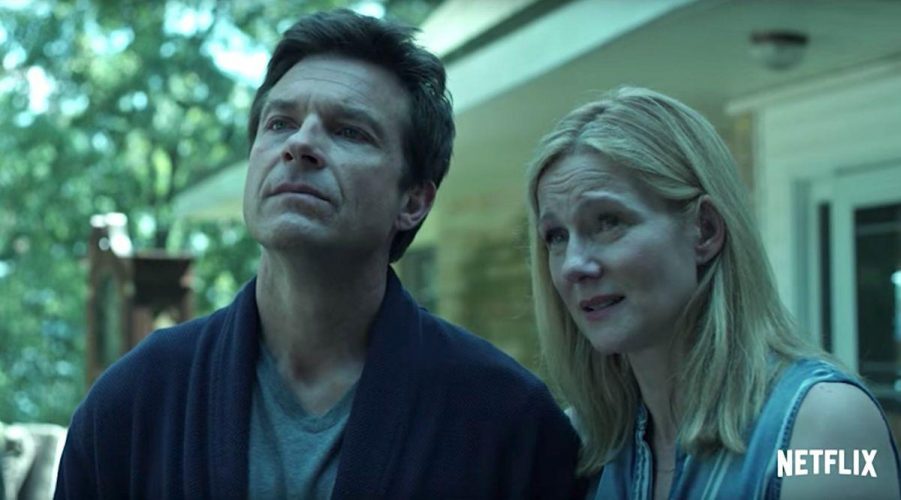 Premiering in 2017, 'Ozark' stars Jason Bateman as a financial planner and Marty Byrde Laura Linney as his wife Wendy Byrde, who are dragged into trouble as Marty Bryde must launder $500 million in five years to appease a drug boss. With atmospherics designed with darkness and obscurity, the show has seasoned to be a favourite among crime drama lovers. Often compared to the classic 'Breaking Bad,' the show has heaped praise for Bateman's performance and the cinematography. Brian Lowry of CNN praised the show, saying, "While the fish-out-of-water concept is one of TV's oldest, Ozark carves out its path with clever twists—including a late-in-the-run flashback explaining how the cartel came into his life—and the sheer strength of the performances."
Read More: TV Shows Like On My Block
4. Narcos (2015–2017)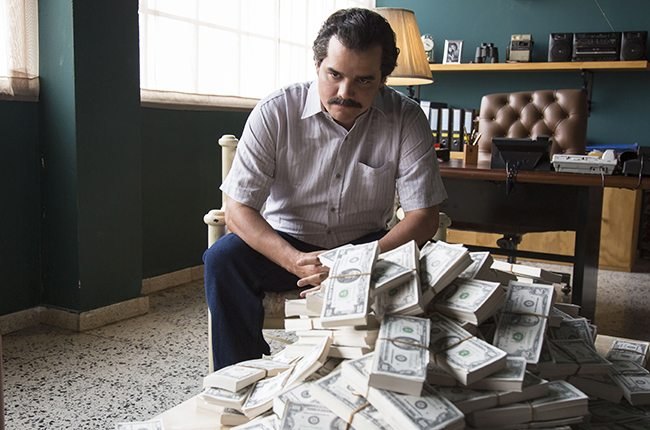 One of the most recent television shows on this list, 'Narcos,' premiering in 2015, started by chronicling the criminal exploits of Colombian drug lord Pablo Escobar (Wagner Moura) and since ventured into exploring other drug kingpins who plagued the country through the years. A fresh wave in the genre of crime drama, 'Narcos' boasts of magnetic performances by the lead actors, especially Wagner Moura, for his performance as the enigmatic Colombian drug kingpin Pablo Escobar. With his appeal to a mass audience through the medium of Netflix, 'Narcos' has paved the way for other such shows with languages other than English.
Read More: TV Shows Like Westworld
3. The Wire (2002 – 2008)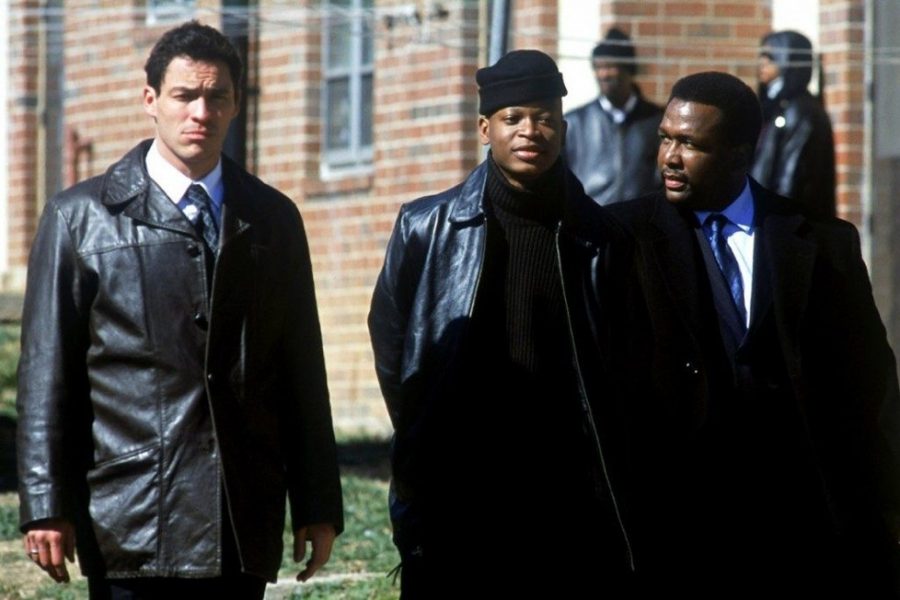 Created by David Simon, 'The Wire' chronicles the drug mafia of Baltimore, Maryland. A crime drama, 'The Wire' balances its narrative between the law enforcement and the drug dealers of Baltimore. Primarily starring Dominic West, Lance Reddick, and Sonja Sohn, the show succeeds in creating an engaging narrative with taut writing and crisp direction. 'The Wire' grew to be known for its winning narrative, which is established on a strong foundation of literary themes such as the portrayal of society and politics and the exploration of urban life. Although the show was not the best-reviewed among its contemporary critics and audience, 'The Wire' has since catapulted as one of the best crime drama television series of all time.
Read More: TV Shows Like Maniac
2. The Sopranos (1999–2007)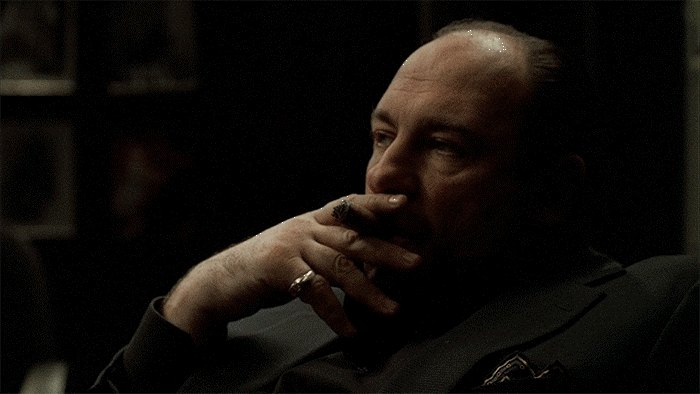 Starring American actor James Gandolfini as Italian American mobster Tony Soprano, 'The Sopranos' follows his life as he tries to find a balance between his personal and professional issues, which results in affecting his mental state, leading him to seek professional psychiatric counseling. Premiering on HBO, the show debuted in 1999 and ran for eight seasons, ending in 2007. A recipient of multiple awards such as 21 Primetime Emmy Awards and 5 Golden Globe Awards, 'The Sopranos' has grown to be a subject of profound critical analysis and has seeped into pop culture phenomenon due to its articulate writing and direction, completed by the performances.
Read More: TV Shows Like Ozark
1. Breaking Bad (2008-2013)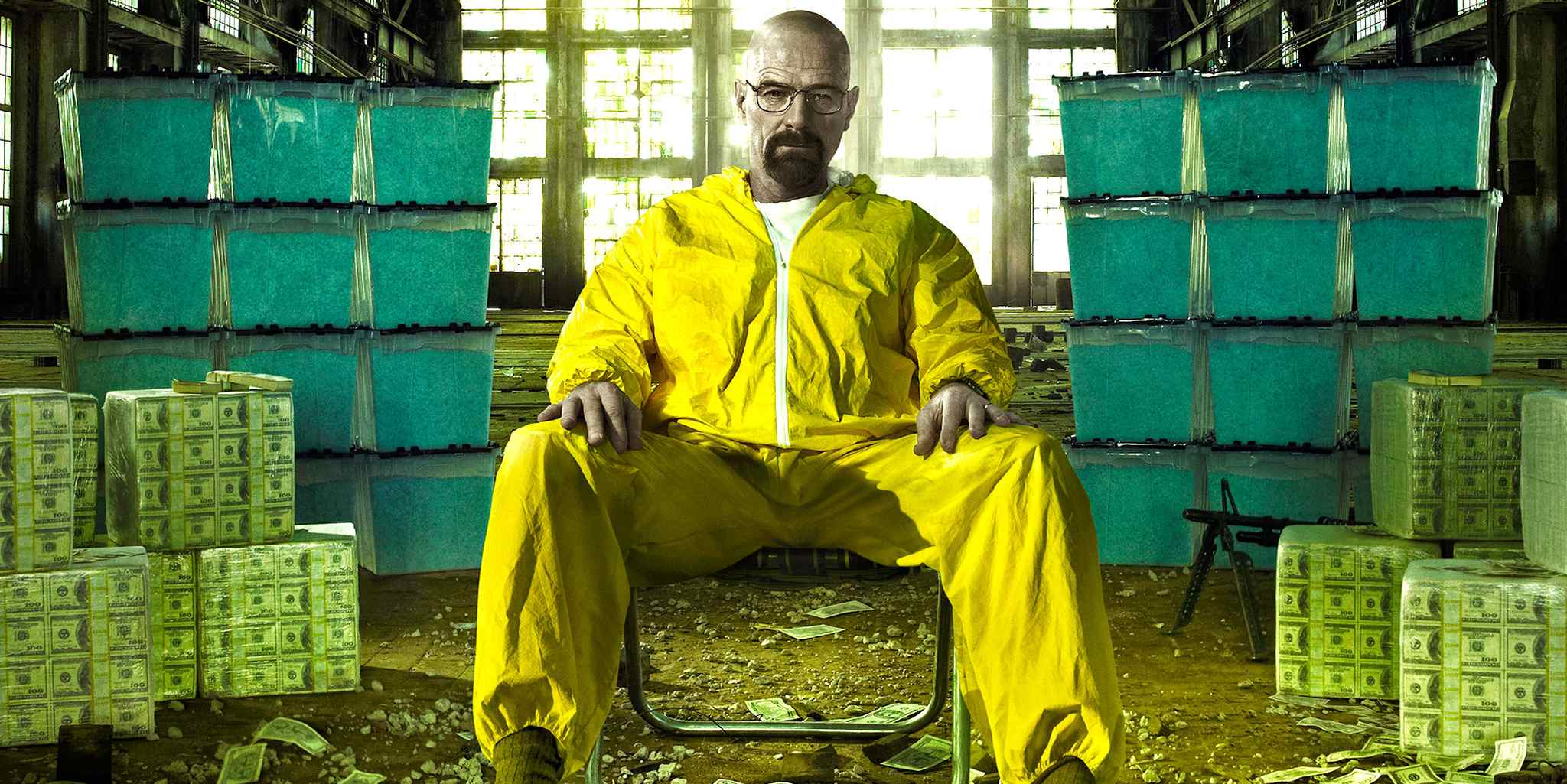 A neo-western crime drama, 'Breaking Bad' follows a high school chemistry teacher, Walter White, essayed by Bryan Cranston, who is diagnosed with inoperable lung cancer. With financial troubles looming over and a troubled marriage boiling like a volcano, White decides to venture into manufacturing and selling of methamphetamine in order to secure his family's future. Led by the charismatic American actor Bryan Cranston as Walter White and Aaron Paul as former student and partner in crime Jesse Pinkman, among other great performers, the shows delves into themes such as moral consequences to deeds and devotion to family, 'Breaking Bad' has seasoned to be one of the greatest television shows of all time.
Read More: TV Shows Like Lost