Netflix's Ozark is a new age take on white family crimes. It is focussed on the family of the Byrdes. Jason Bateman plays the character of Marty Byrde, a financial planner and Laura Linney plays Marty's wife, Wendy Byrde, a PR manager. Things go southways when a money deal goes wrong and Marty needs to pay off the Mexican drug cartel with a bigger deal in order to protect his family. He moves to the Ozarks and things get complicated with local gangs and internal conflicts of Byrde family. If you love to watch crime and mystery thrillers , here's the list of shows similar to Ozark that are our recommendations. You better start watching these shows as well. You can watch several of these shows like Ozark on Netflix, Hulu or Amazon Prime Video.
14. Arrested Development (2003-)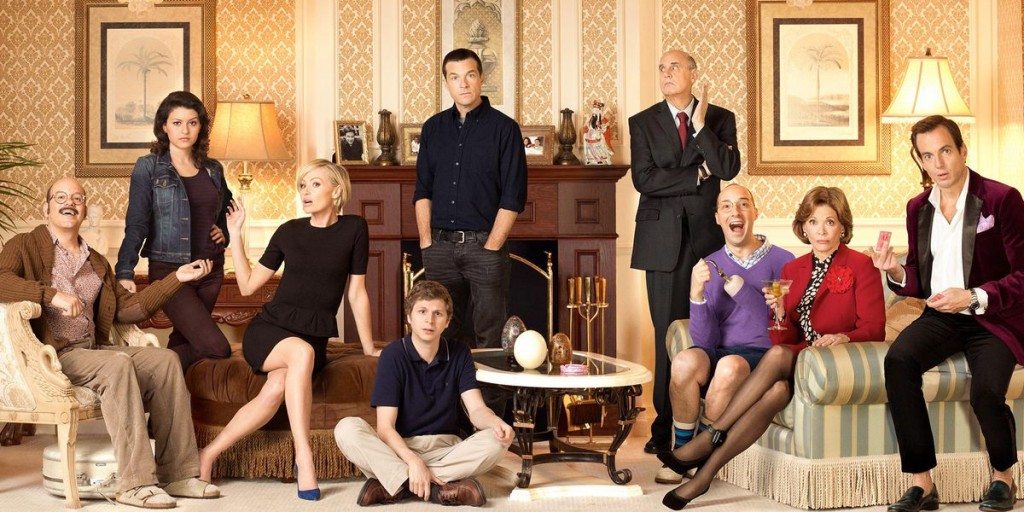 'Arrested Development' is a comedy about one Bluth family who epitomizes the term 'dysfunctional'. The formerly wealthy family goes bankrupt when the patriarch George Bluth Sr. gets arrested for a white-collar crime. The members are used to the luxury of wealth and now the reality is too real for them to confront. The middle son Michael Bluth tries to keep the sinking family afloat while everything around is crumbling down. The characters are eccentric and the situations are full of slapstick scenes. The reason you should watch the show is because Jason Bateman portrays Michael Bluth in a superb performance.
Read More: TV Shows Like Big Little Lies
13. Oz (1997-2003)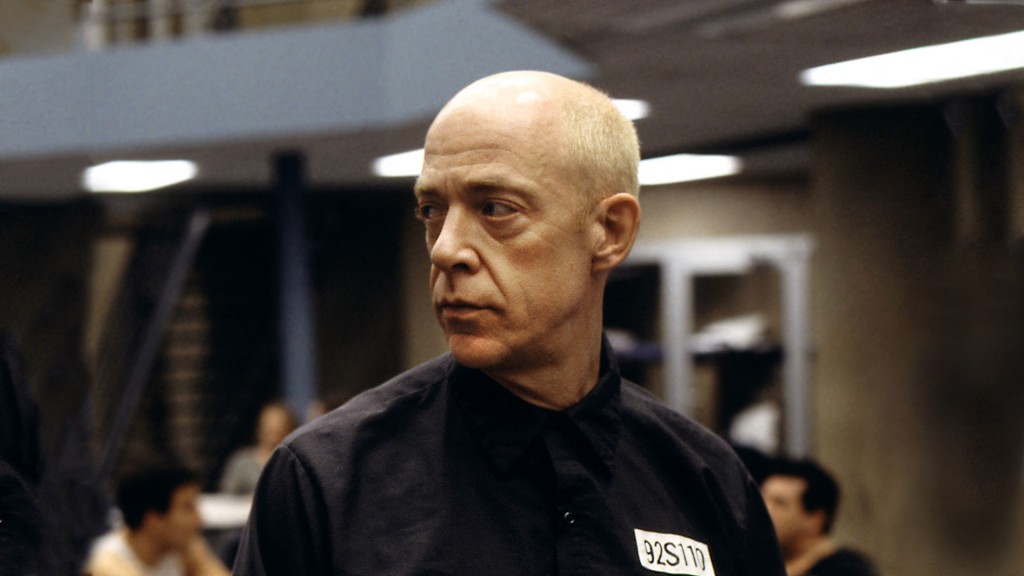 "Oz' is an HBO show that takes quite a few inspirations from 'The Wizard of Oz' films and books series. Oswald State Correctional Facility (Oz) is an fictional maximum security prison. Unit manager of this experimental unit, Tim McManus intends to provide an alternate scenario for inmates to rehabilitate instead of following rules by the book. The show consciously boasts of a diverse cast in order to provide a level playing field inside the prison for each group. The inmates fight their own battles against McManus' intention to control the area. With time, many events change the course of Oz with many inmates failing to see it through. The show delves deep into the criminal world and correctional facilities while maintaining a wicked sense of humor.
Read More: TV Shows Like Outlander
12. Animal Kingdom (2016-)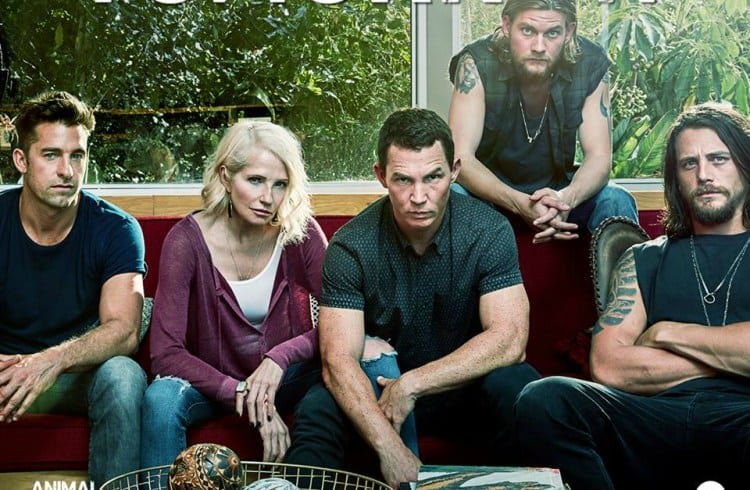 'Animal Kingdom' is a show based on a 2010 Australian film by the same name. The story follows a 17-year-old kid, Joshua Cody who after the death of his mother starts living with his grandmother Janine Cody. Under the guidance of his matriarch grandma, the Cody cousins are running a criminal underworld. Detectives target Joshua to bring down the crime family while Joshua is living a life full of sensational secrets, crimes and constant surveillance.
Read More: TV Shows Like This Is Us
11. Sneaky Pete (2015-)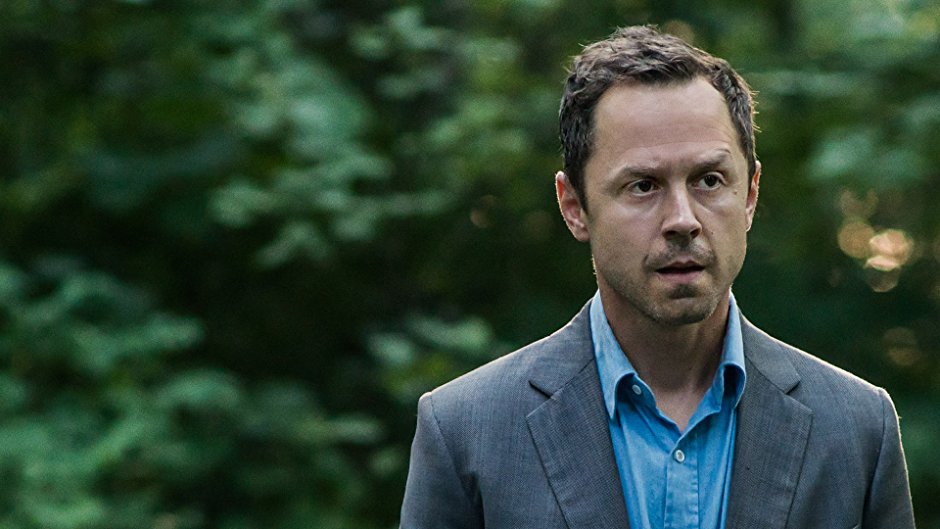 'Sneaky Pete' shares a lot of commonality in terms of a person's shift to an entirely new life. We have our guy Marius who is a con man. After he gets released from jail, gangsters start looking for him who were his previous victims. In order to protect himself, he assumes the identity of his cellmate Pete. Marius becomes Pete and his hidden life starts and on the other hand, Pete's family believes him to be their own Pete. Just like 'Ozark' here too, a guy is running from his past life, the consequences of which can still be felt in his new life.
Read More: TV Shows Like True Detective
10. Weeds (2005-2012)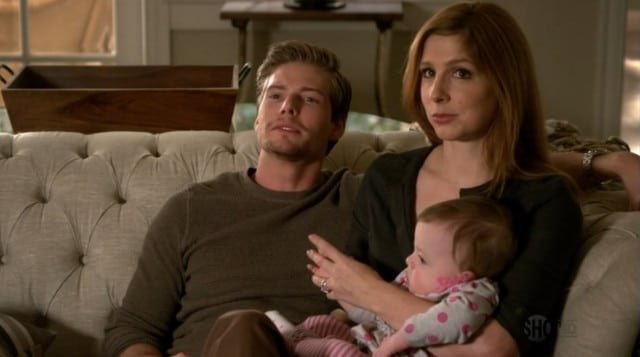 A dysfunctional family, a parallel plot of crime and weeds. This is the premise of Showtime's 'Weeds'. A suburban mother of two, Nancy Botwin is a widow. Her husband's sudden death casts a shadow on her expensive lifestyle and she is confronted with the dark realities in order to sustain the family. She decides to run an underground marijuana business in the locality. With the course of time, she and her family get entangled with the illegal stuff of the neighborhood and things get complicated for Nancy's secret business.
Read More: TV Shows Like Twin Peaks
9. Fargo (2014-)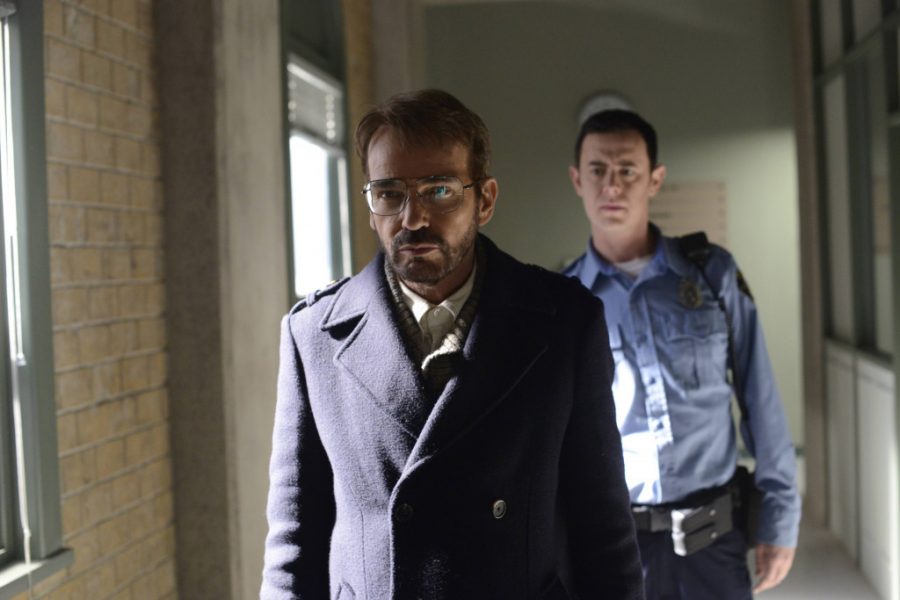 'Fargo' is a black comedy cum crime show inspired from the 1996 Coen Brothers film. The show is kind of an anthology series with each season focussing on different setting, cast, and story. Albeit the nature of anthology, all the seasons have some sort of connection to the titular film. The quality of the show isn't too far away from the source film. With the Coen Brothers serving as executive producer and written mostly by Noah Hawley, 'Fargo' manages to captivate the audience with its superb control over the criminal slips of ordinary people, the clever use of the setting and wicked humor.
Read More: TV Shows Like Riverdale
8. Glow (2017-)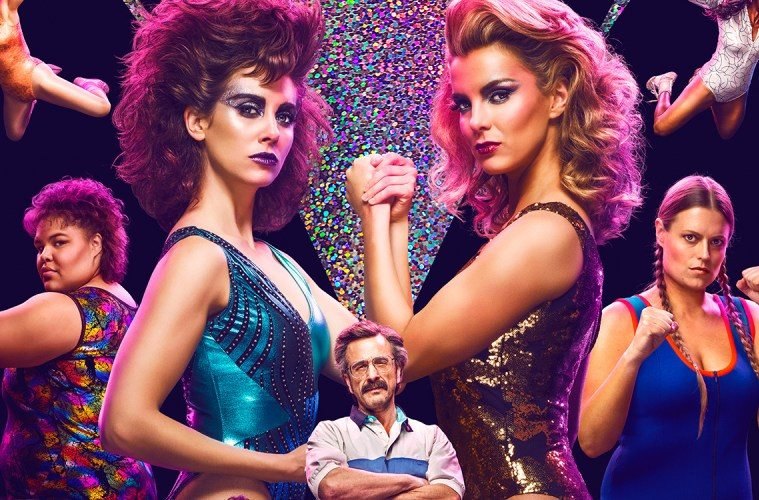 'Glow' is a powerful depiction of Hollywood women in the wrestling world. It follows the Gorgeous Ladies of Wrestling (GLOW) of the 1980s with a fictional revival of the show. Started as the question to the aftermath of Women's Liberation Movement (WLM) the GLOW of the 80s quickly became the craze of the nation. In 2017 under Netflix, 'GLOW' has started to unravel the personal and professional lives and struggles of these women who are misfits to the larger glitzy entertainment world.
Read More: TV Shows Like How I Met Your Mother
7. Better Call Saul( 2015-)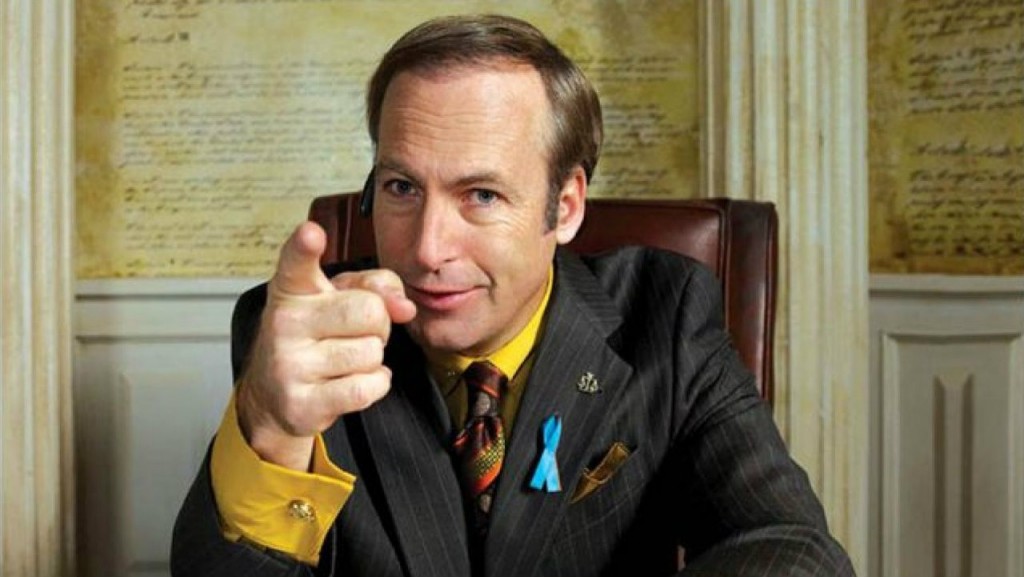 The spinoff of 'Breaking Bad', 'Better Call Saul' has managed to be the center of attention just like its predecessor during the former's run. Without any dip in quality from the high water mark achieved by 'Breaking Bad', BCS serves as the prequel to the BB universe. In the beginning, each season gives us a sneak peek into the aftermath of BB's ending but it mostly focuses on the backstory of the main character of Saul Goodman (Bob Odenkirk). It traces Jimmy McGill's transformation into fan favourite Saul Goodman, Mike Ehrmantraut's foray into crime world, the uprising of Salamancas and Gus Fring. The show is dark, funny and hovers around the blurry line of morality and inevitable moral degradation of each character.
Read More: TV Shows Like House of Cards
6. Rectify (2013-2016)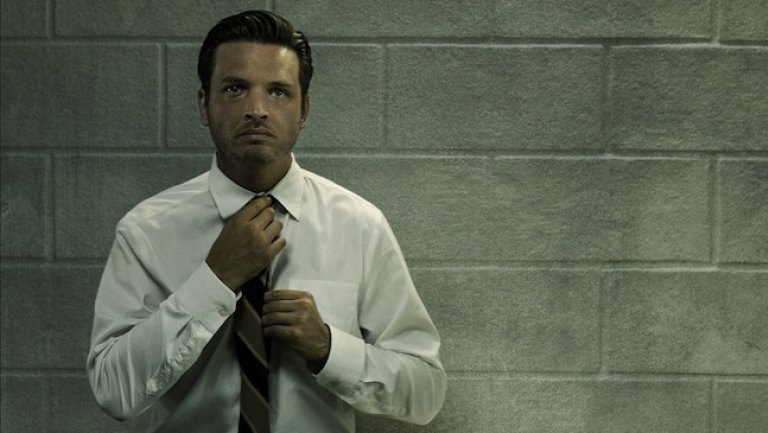 Rectify is a story of a man wronged by the system and society. Daniel Holden (Aden Young) was serving a death penalty from his younger days for allegedly murdering his 16 years old girlfriend. Things take a turn when it is revealed that he wasn't the murderer after all and is released following the inconsistencies in the case. Thus, we follow a man estranged from society for the better part of his life and now is forced to mix with the outer world while carrying the anguish of being framed for a crime he didn't commit.
Read More: TV Shows Like Teen Wolf
5. Mindhunter (2017-)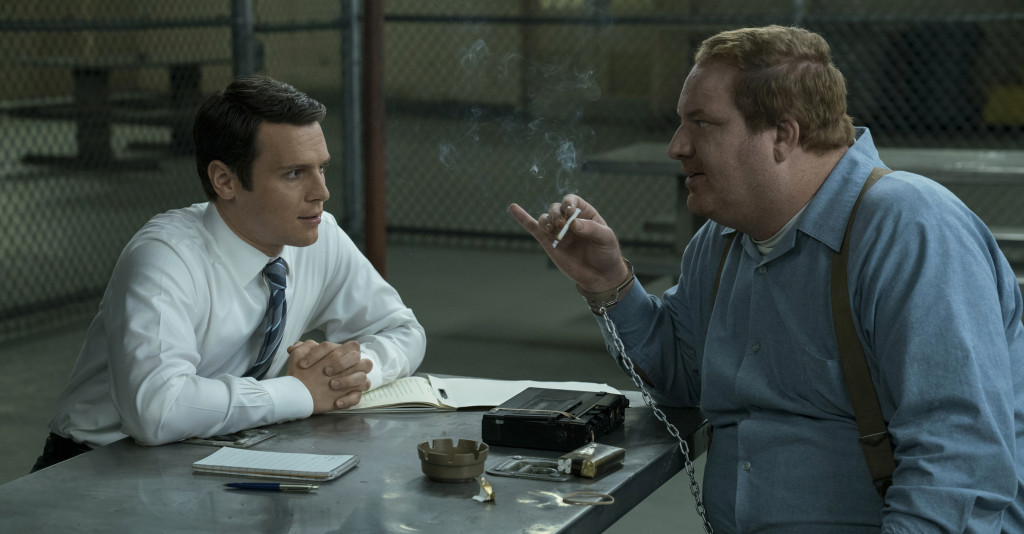 With the great David Fincher at the helm, only a few things can go wrong. However, fortunately, the show comes across as a near-perfect psychological portrayal of despicable serial killers. At FBI, we have a young prodigy Holden Ford (Jonathan Groff) who is assisted by seasoned agent Bill Tench (Holt McCallany). They start the seminal work of psychological profiling of hardcore criminals around the nation. They face some notorious and genius killers who also gets under the skin of the FBI agents. Both the agent suffer from their personal issues while facing some wickedly intelligent criminals. The show is tensed, taut and full of typical Fincher touches.
Read More: TV Shows Like Mindhunter
4. Narcos (2015-)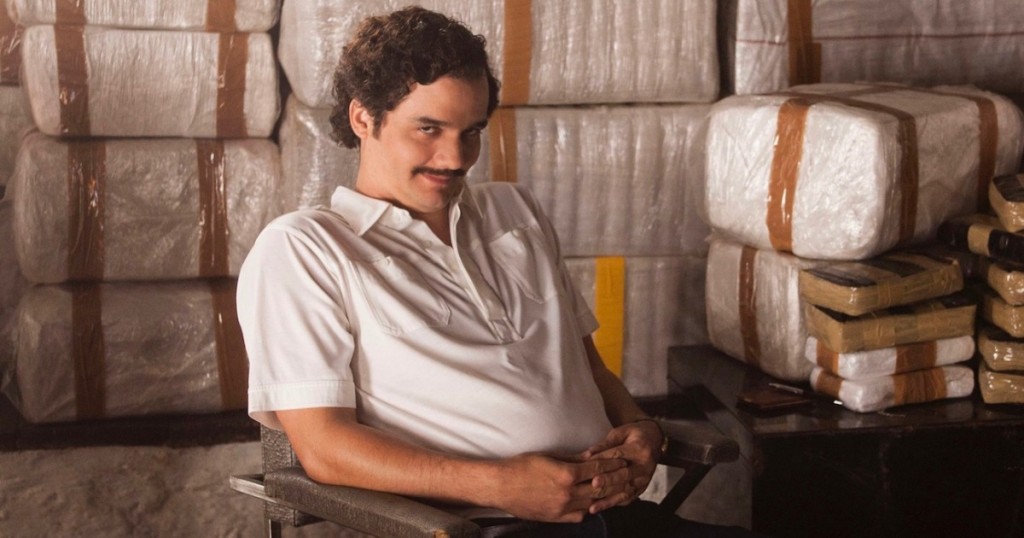 Another Netflix smash hit, the first two seasons of 'Narcos' follow the rise of infamous Pablo Escobar, a Colombian drug lord. Escobar became a billionaire with his illegal production and distribution of cocaine. The first two seasons trace various ups and downs and intrigues culminating in season two with his death. The third season continues the story with the DEA now trying to get hold of the deadly Cali Cartel. The show is gripping, full of iconic performances, dialogues and raw conflicts from the 1980s.
Read More: TV Shows Like Downtown Abbey
3. Bloodline (2015-2017)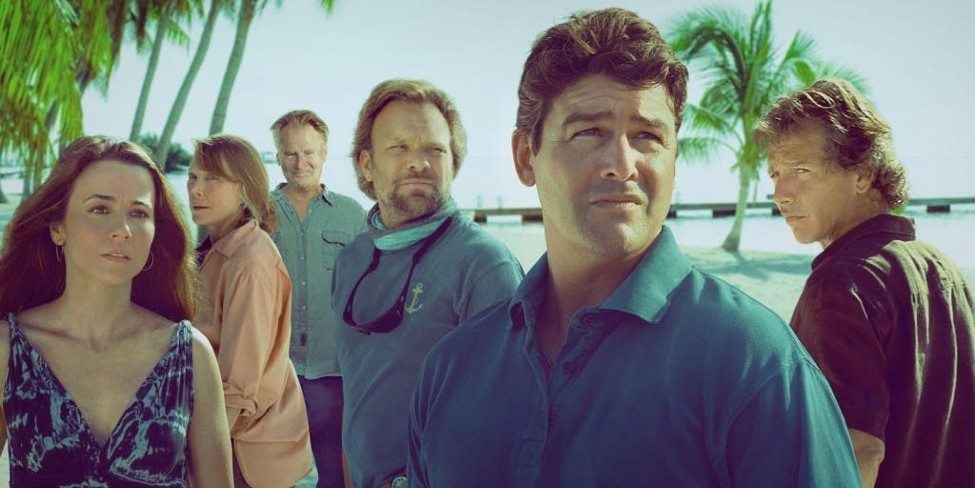 'Bloodline' showcases the demons underneath a seemingly normal American family. The Rayburns are an ordinary family on the surface but are plagued by inner conflicts, guilts, regrets and hatred. Much of the issue of this dysfunctional family stems from the unfortunate death of Danny's younger sister Sarah by an accident on Danny's watch. Danny's father Robert beats him mercilessly and then makes the other siblings to swear against Danny in the police station. The incident changes every person of the family and Danny becomes emotionally conflicted about his relationship with his siblings and parents.
Read More: TV Shows Like The 100
2. Peaky Blinders (2013-)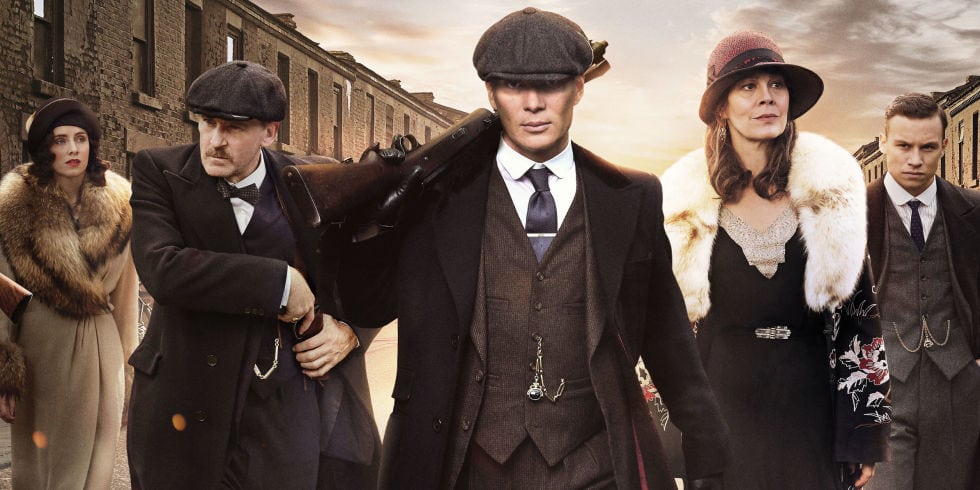 Peaky fookin Blinders! The show is an epic tale of a gangster family set in 1919 Birmingham, England. The boss of Peaky Blinders is Tom Shelby ( Cillian Murphy), a highly ambitious and intelligent gangster. Set after the World War One, Shelby family ran riot in England. Tasked to bring the downfall of the Peaky Blinders is the Chief Inspector Major Chester Campbell (Sam Neill), a detective in the Royal Irish Constabulary. With each season, the exploits of Shelby family continues to expand and the series continues to become more awesome and more popular. The characters are superbly sketched out, with strong performances from all the leads, an authentic depiction of periodical England and the show becomes a perfect gangster family drama.
Read More: TV Shows Like Reign
1. Breaking Bad ( 2008-2012)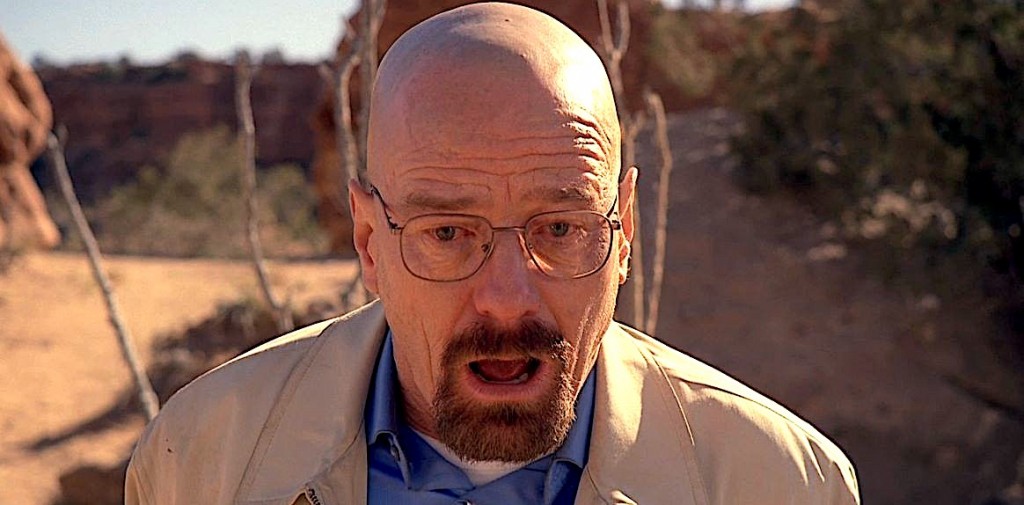 If you love 'Ozark' you have to watch 'Breaking Bad', period. There are only a few shows in TV history that has as much impact, popularity and complexity of 'Breaking Bad'. The show is full of references from 'Pulp Fiction'. Bryan Cranston plays Walter White aka Heisenberg and Aaron Paul plays the character of Jesse Pinkman. Walter is a middle-aged high school teacher with an ordinary American family and Jesse is a punk and ex-student of Walter who is now a street-level drug dealer. Things change drastically with the disclosure of Walter's terminal cancer, triggering his descent into amorailty. He has to earn enough money to sustain his family after his death. With the help of Jesse he starts illegally cooking meth and things go haywire. He gets involved with Mexican drug cartels while his family is falling apart because of his dual life.
We witness a good human literally breaking bad into an anti-hero, Heisenberg. Summing up the significance of the show in a paragraph would be travesty. 'Breaking Bad' is as iconic as it gets with mind-numbing performances from the leads. It's a show whose stature can only be compared to 'Game of Thrones' while general consensus putting it ahead of any show of twenty-first century.
Read More: TV Shows Like Breaking Bad