Shameless is one of those few shows that keeps on getting better with each passing episodes and seasons. The comedy-drama is originally inspired by the UK version of the show 'Shameless. The centerpiece of Showtime's offerings is now rocking its ninth season which aired this month. Without any noticeable slide in quality or appreciation, the show has achieved quite a cult status and a devoted fanbase. Essentially the story is of a dysfunctional family of the Gallaghers, the alcoholic father raising his six children foreshadowed by poverty. The father's oblivious nature and his drinking addiction cast a spell of hardship and ignorance over the children's future. They learn to take care of themselves, get involved in immoral activities, get back up on their feet and then fall back to the lowest of the low.
The show is socially relevant with frequent issues and shortcomings of society coming into the fore with the slips of the Gallaghers. The showrunners have put a comedic twist in it, yet it explores deeper levels of serious issues that are unexpected in these kinds of shows. The characters are highly relatable to our personal lives and the general likeness of the characters keeps on growing with each airing. So if you are a big fan of 'Shameless' then you can start bringing on these shows that bear similarities with 'Shameless' to some extent. You can find most of these shows like Shameless on Netflix, Hulu or Amazon Prime Video.
12. You're the Worst (2014 – )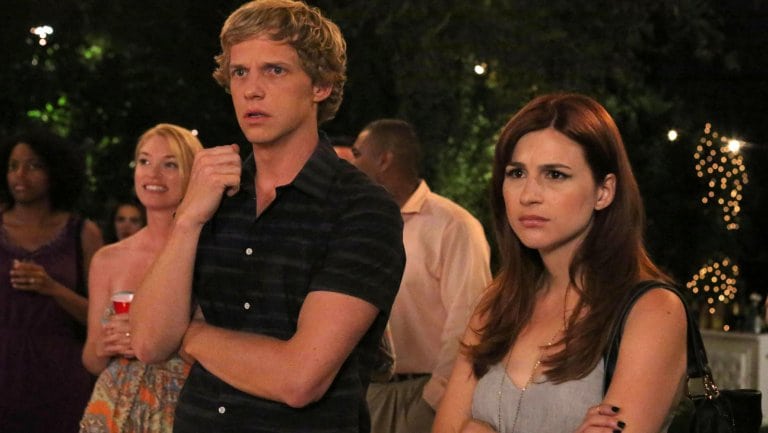 As cheesy as the name seems, the show is quite good on the contrary. The premise is this: two young people with screwed up perceptions about relationships and life in general, decides to have a relationship with each other. Jimmy (Chris Geere) is a narcissist writer with misplaced priorities about his writing and Gretchen (Aya Cash) is a Los Angeles PR executive with clinical depression. So we have two broken individuals who are just floating around this crazy puzzle called life and when they finally come together, disasters follow. The show is fresh in its treatment of messed up individuals in Los Angeles with a perfect balance of humor and emotions. It's one of those rare shows that keeps improving with each season.
Read More: Best Kidnapping Movies on Netflix
11. Bates Motel (2013-2017)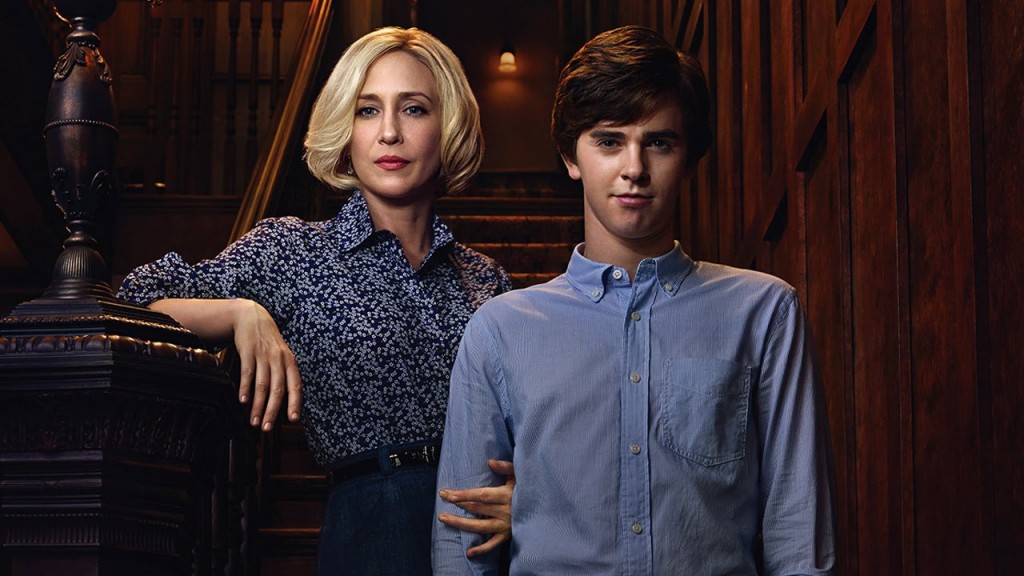 If you have seen Hitchcock's classic 'Psycho' then you would feel right at home with the Bates family. Yes, the show traces the early life of Norman Bates and his family. While 'Shameless' is generally comedy-drama (dramedy), 'Bates Motel' is darker than funny. But there's no shortage of good, well-knit dramatic tensions. We witness the dysfunctional family of Bates and their acts of moral turpitude. The development of the main characters keeps on improving with time and just like the Gallaghers, we are at crossroads about the moral direction of the characters here.
Read More: Sexiest Shows on Netflix
9. Mad Men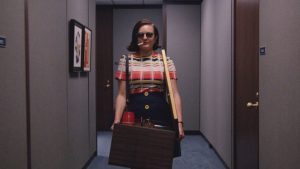 "Mad Men" is a powerful drama about a prestigious ad agency at the beginning of the 1960s. We follow one of the firm's most mysterious but extremely talented ad executives, Donald Draper. There is not a more charming man in the history of tv shows than Don Draper. His life and character development are compelling. And he is clever, cool, charismatic and sexy. HBO certainly nailed it with this one. It is one of the most iconic tv shows ever. Besides a talented cast where everyone does an incredible job, "Mad Men" has an art department that cleverly puts you in the sixties. The clothes, hairstyles, décor, the incorporation of iconic events into the plot are an important aspect that explains why the show works so perfectly.
Read More: Best Documentaries on Netflix
9. The Affair (2014-)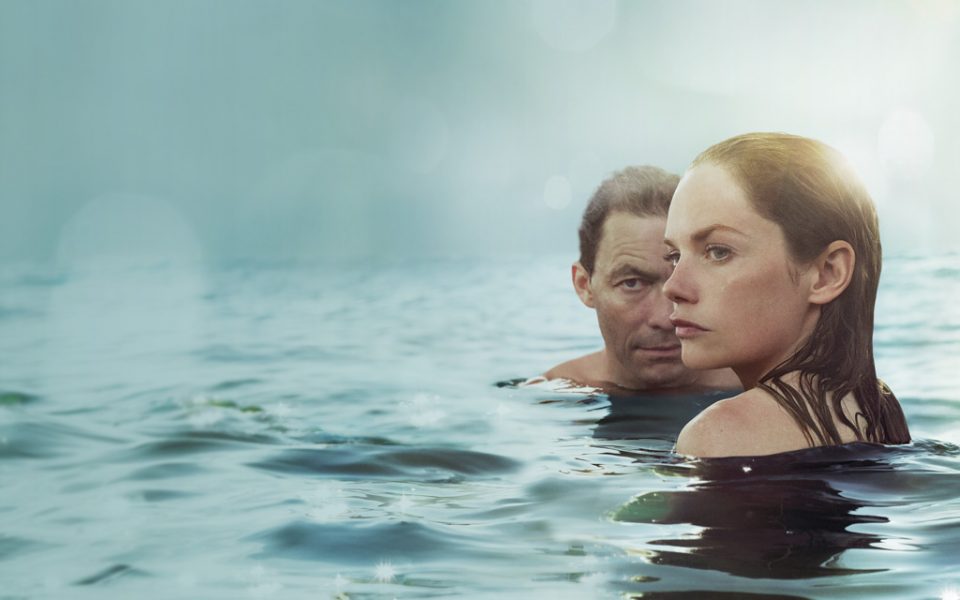 Another Showtime offering, The Affair is a deeply receptive show that centers around two protagonists. Noah Solloway played by Dominic West is a budding writer who is married for twenty years and has four children. Alison Lockhart played by Ruth Wilson is a waitress in New York. The story begins when this two fall in love with each other in an extramarital 'affair', the impact of which can be felt throughout their marital relationships. The repercussions are dealt with in a mature and sensible way. The narrative style is also eye-catching as makers have applied a dual narrative and memory bias to describe each experience of these two. The show improves with each season while delving deeper into the ideological contrasts and emotional strain of people involved in this mess, knowingly or unknowingly.
Read More: Best Sci Fi Movies on Netflix
8. Arrested Development (2003-)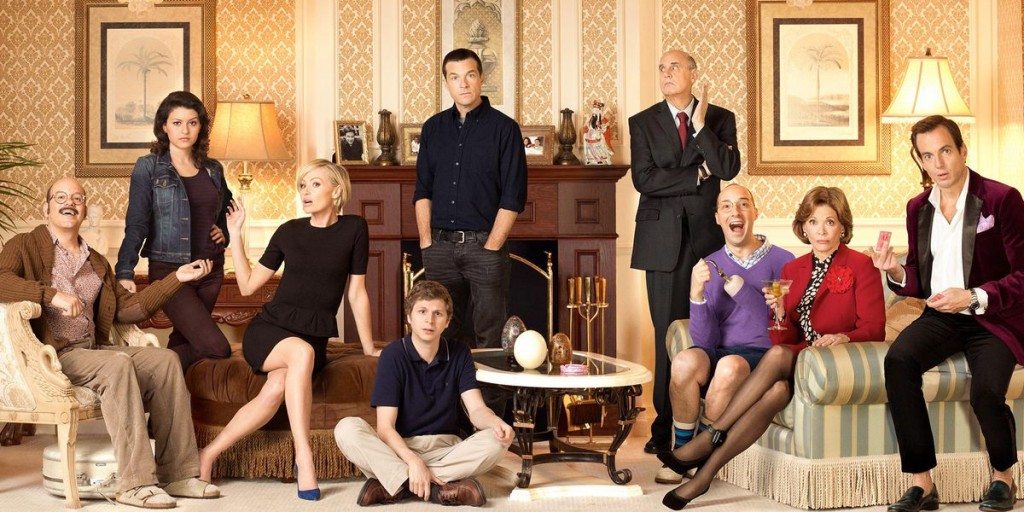 Even though 'Arrested Development' kicked off in 2003, the show has only five seasons as of now. While the first three seasons were aired back in 2003 to 2005, after a long hiatus, they came back in 2013 and then again in 2018. The show deals with the dysfunctional Bluth family where members have some serious issues around them. Bluths are a wealthy bunch but tables turn completely with the arrest of family's patriarch George Bluth in a white-collar crime. While some members continue to live in an extravagant fashion without coming to terms with the brutal reality, the rest of them are dealing with their idiosyncratic nature and personal issues. Family's second son Michael Bluth ( Jason Bateman) tries to keep the family floating with his level-headed nature but everything around him is crumbling down. The show is smart, weird and comedic beyond imagination.
Read More: Best Kids Movies on Netflix
7. It's Always Sunny in Philadelphia (2005-)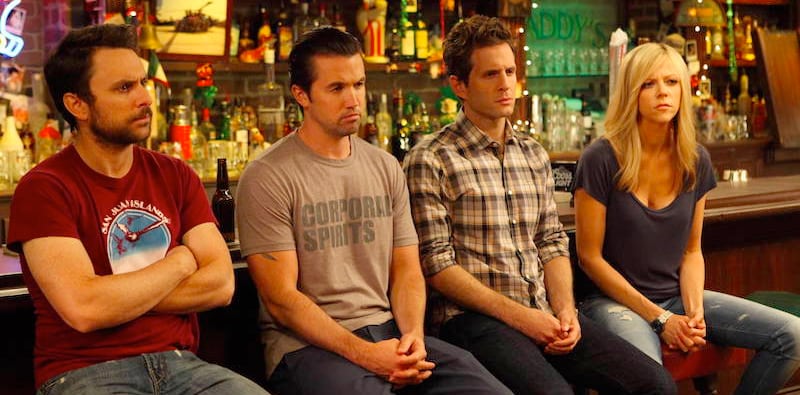 Another long-running great show about 5 misfits yoked together by an Irish bar. As the name suggests, the story is set in Philadelphia where five morally depraved individuals run Paddy's Pub. The Gang consists of people who are alcoholic, dishonest, vengeful and egoistic. And when they come together, a great deal of emotional calamity and downfall is triggered and people end up getting hurt.
Read More: Funniest Movies on Netflix
6. United States of Tara (2009-11)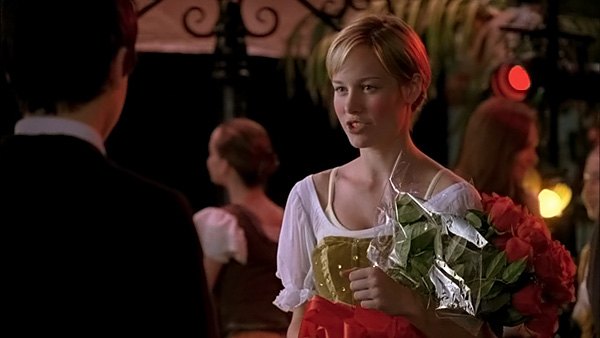 Showtime's another well-received comedy hit 'United States of Tara' is one of a kind. Shouldered by an excellent Toni Collette as Tara Gregson, the show focuses on a suburban mother suffering from DID (Dissociative Identity Disorder). During times of intense stress, these unique characters come out. These include a wild teenager, a vintage housewife, a drunken Vietnam veteran, Tara's own infantile projection, and her unknown half-brother. She has a husband, two children, and a sister as her support system. This is a wonderful representation of a typical American family struggling with DID.
Read More: Best Classic Movies on Netflix
5. Bojack Horseman (2014-)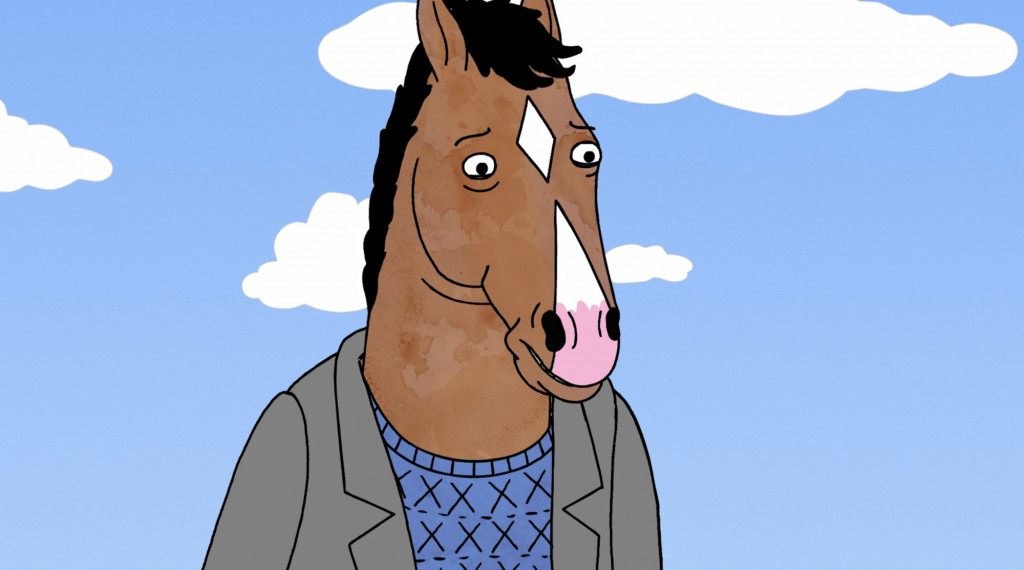 'Bojack Horseman'! This is the new 'It' show in recent years. Netflix has made a show centering a washed out TV personality of a once famous fictional TV show of the 90s, Horsin' Around. Bojack is a once famous TV personality grappling with the loss of fame and attention and decides to launch a sensational autobiography that will put his name back on the news. He's a narcissist who's struggling with alcoholism, substance abuse and bad choices about his life and relationships. As the show goes on, people relate to the existential crisis, pain and insecurities of Bojack with themselves. With each season, Bojack's thin line of morality gets increasingly blurred and we see him struggling in his life and with society in general.
Read More: Best Zombie Movies on Netflix
4. Nurse Jackie (2009-15 )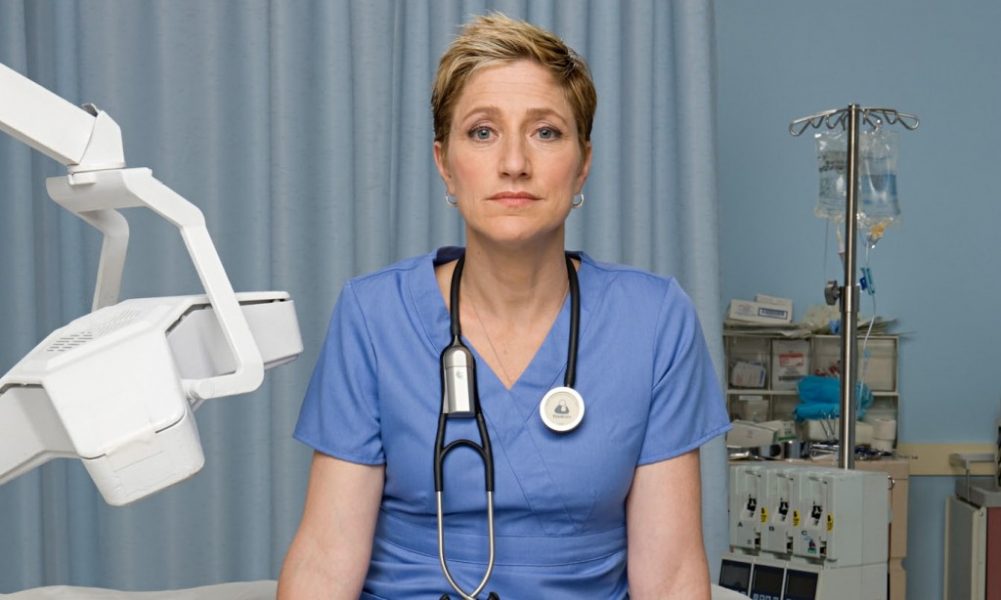 'Nurse Jackie' is another Showtime helmed quality show that brings forth a troubled character trying hard to balance her work and messed up life. Edie Falco is Jackie Peyton, a New York hospital nurse, who is toiling hard at the frenzied hospital. 'Nurse Jackie' is in various away a breakout from the convention. Unlike most medical shows, we have a nurse at the center instead of the doctors. While doctors and nurses are mostly depicted as one-dimensional characters, Jackie is a nurse who has a weakness for opium related drugs. She manages to bend some rules for the sake of her patients as well. The show also uncovers superficial doctors and an incompetent health-care system.
Read More: Best Alien Movies on Netflix
3. Weeds (2005-12)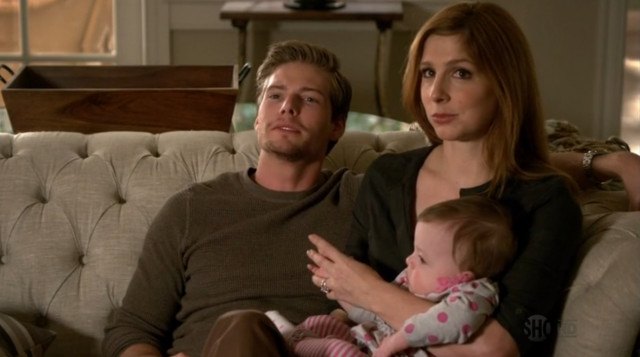 The premise of 'Weeds' is intriguing to say the least. A widowed mother of two children starts selling marijuana to local hippies after the sudden death of her husband Judah, from a heart attack. She is facing a financial crisis and she resorts to illegal ways to keep her family away from a financial breakdown. With the help of her brother-in-law, she sets up her little business while struggling to keep her family and weed business separate from each other.
Read More: Best Romantic Movies on Netflix
2. Skins (UK) ( 2007-13)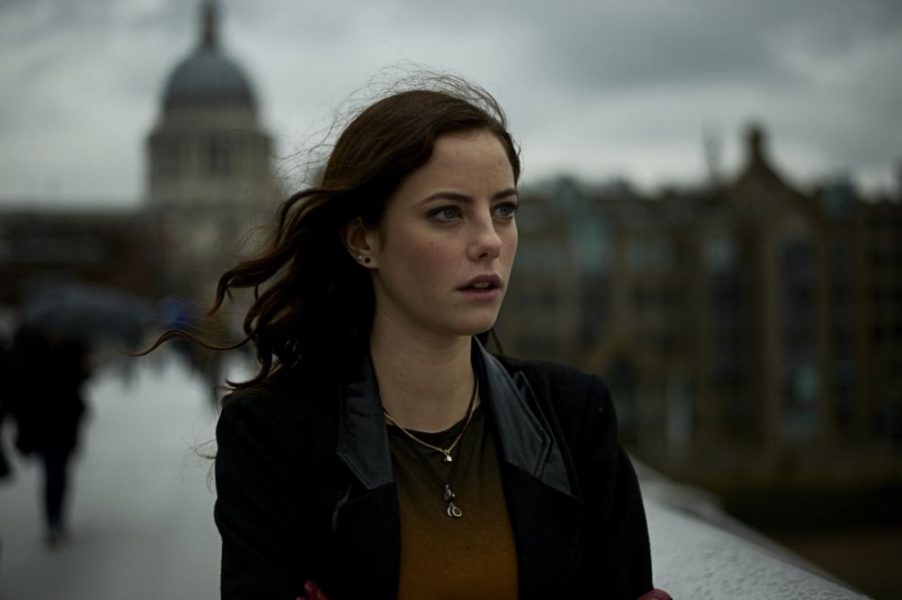 'Skins' has an American counterpart but we prefer the original one. It is a show that focuses on teenagers. A group of teenagers experiencing new things and learning to love amidst adverse situations to grow up. The show is divided into two series- two generations of youngsters and their times of growing up. We have the usual party animals, the life of the group, the emotionally troubled character, a Muslim trying to break the convention and homosexual characters. It also showcases dysfunctional families, bad parenting, drug abuses, PTSD and depression to name a few.
Read More: Best Netflix Original Movies
1. Californication (2007-14)
If you love 'Shameless' then you have to watch Showtime's another hit 'Californication'. It portrays the antics of Hank Moody (David Duchovny). He is a New York based writer who moves to California to develop a screenplay of his book but suffers writer's block instead. His drinking, romantic escapades and womanizing skills come to the fore and it threatens his personal relationships. We witness through Hank, the troubles we go through to find our purpose in life and to value and cherish the closed ones of our lives. The show is bolstered by great performances from the leads and at the end, all the pieces come together.
Read More: Best Feel Good Shows on Netflix