The Bang Bang theory. Don't worry I'm not talking about the age-old scientific theory describing the creation of the universe. A world-famous comedy series Big Bang Theory starring Kaley Cuoco, Jim Parsons, and Johnny Galecki is a series which focuses on the lives of a bunch of nerds and how they deal with the world around them. The fun element in the series and the witty yet emotionless comebacks from the protagonist Sheldon Cooper are something the viewers have come to love a lot. In case you are sad as Big Bang theory has announced its final season, fret not. We have brought a list of similar TV series that you can watch instead of Big Bang Theory. After wiping your tears of course. You can binge several of these shows like The Big Bang Theory on Netflix, Hulu or Amazon Prime.
14. Rules of Engagement (2007–2013)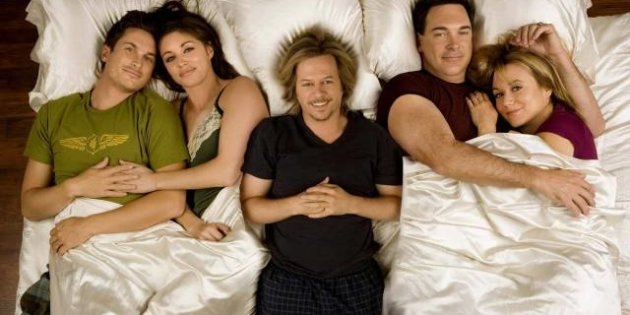 Think of this one as an oily mixture of Friends and How I met your Mother with a tasteful of Big Bang Theory. 'Rules of Engagement' is the story of two couples and their single friends. At different levels of their relationship journey the couples -one long-married and the other recently engaged sweethearts- are constantly giving relationship advice to their single friends. I don't think there is any need to mention that instead of working the advice mostly puts the single ones in trouble and creates comedy. Will the singles be able to mingle or will the mingled join them in the single zone?
Read More: TV Shows Like Mindhunter
13. Young Sheldon (2017-Present)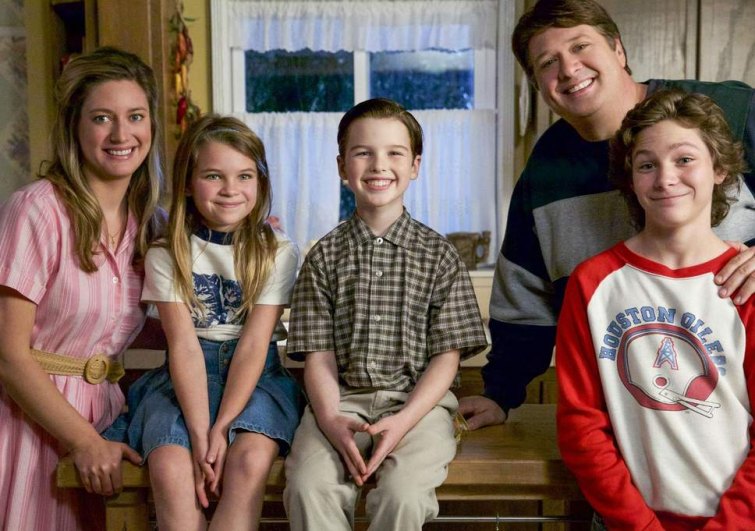 Well, maybe not as entertaining as Big Bang Theory, this spinoff of the original series is certainly worthy to be checked out. Ever wondered how Sheldon the ultimate quizmaster and awkward conversationalist turned out to be the way he is. How was he as a child? Was he the same irritating yet endearing nerd who asks awkward questions no one else will dare utter? Well, here is your answer. When nine-year-old genius Sheldon Cooper jumps four grades, everyone around him is dumbfounded including his boring Texan parents. What do we have in store?
Read More: TV Shows Like Pretty Little Liars
12. 2 Broke Girls (2011–2017)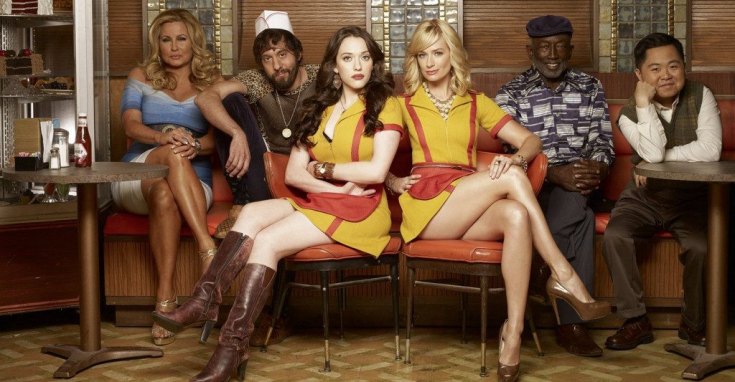 Meet Max and Caroline, two girls who are trying to make it in the big city. But their lousy fate, their non-existent intellect, and a vast debt keep spoiling their plans. The culmination of their unending problems and their approach towards them creates practical comedy along with of course the cheesy dialogues. Watch as two beautiful girls with no brains try to open their own restaurant while working for a short troll who has hired all the losers in the world.
Read More: TV Shows Like Shameless
11. New Girl (2011–2018)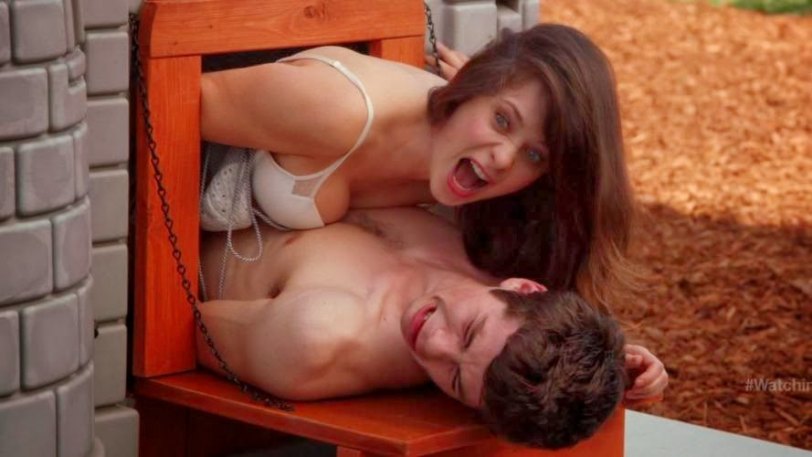 Zooey Deschanel stars as a perennially joyous girl Jess, who has never taken any risk in her life and is happy with her teaching job and a sweet boyfriend. When she catches her boyfriend with another girl in their own bed, her illusion of a perfect life is shattered, and she moves out of her boyfriend's house. Homeless and desperate she decides to make some changes in her lifestyle and moves in with three single guys. Equipped with their own eccentricities the three guys Nick, Schmidt, and Winston welcome Jess with open arms. Can the four disparate personalities manage to live with each other in the small lot while sexual sparks fly all over the house? Only one way to find out.
Read More: TV Shows Like On My Block
10. Two and a Half Men (2003–2015)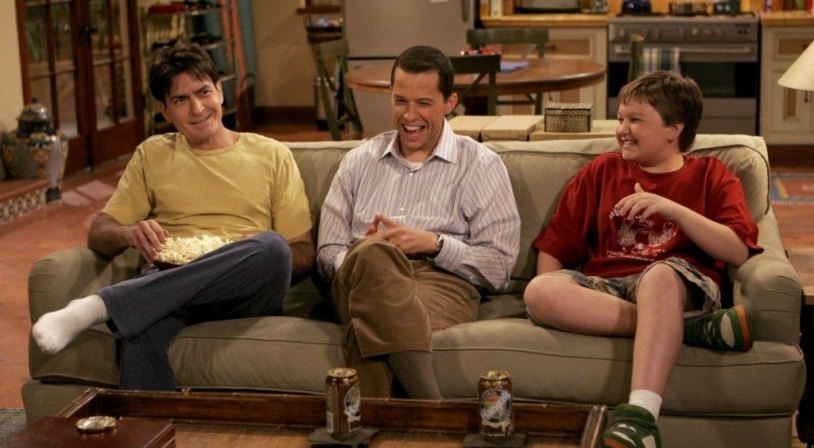 Two brothers -one mad one dumb- and a kid who is a mixture of the two. Well, leaning towards the mad one maybe. Charlie is a carefree 40-year-old who likes no strings attached relationships and his large sea-facing condo. Crashing his perfect life is his younger brother Alan and his son Jake. Charlie's brother is the stark opposite of him who wouldn't be able to get a girl even he was the last man in the world. Stuck between the two is Jake who is trying to survive amidst his underachieving chiropractor father and borderline alcoholic uncle. Where doe the comedy end?
Read More: TV Shows Like Westworld
9. Brooklyn Nine-Nine (2013-Present)
One of the few, Brooklyn Nine-Nine is a police procedural comedy. When Captain Ray Holt takes over the 99th precinct of NYPD in Brooklyn, he has no idea that a ticking bomb has been attached to his chest. His team members include Jake a stubborn but brilliant detective, Detective Rosa the tough and introvert one, Jake's overachieving and hot partner Detective Amy, and last but not the least Gina, Ray's sarcastic boss. Dealing with everyday law enforcement problems with a little determination and a lot of well-timed jokes, this police team is sure to arrest your sadness.
Read More: TV Shows Like Maniac
8. Archer (2009-Present)
A series full of cheeky humour and some tasteful adult remarks Archer is one of the most famous comedy animated series out there. It focuses on the lives of a handful of crazy people who are pretending to be die-hard assassins and spies but in reality are just a bunch of losers. Malory Archer and her son Sterling Archer are the head of the spy agency ISIS who continuously take advantage of their employees. The inevitable fights with their enemies and among themselves bring out an element of dark and sarcastic comedy.
Read More: TV Shows Like Ozark
7. The IT Crowd (2006-2013)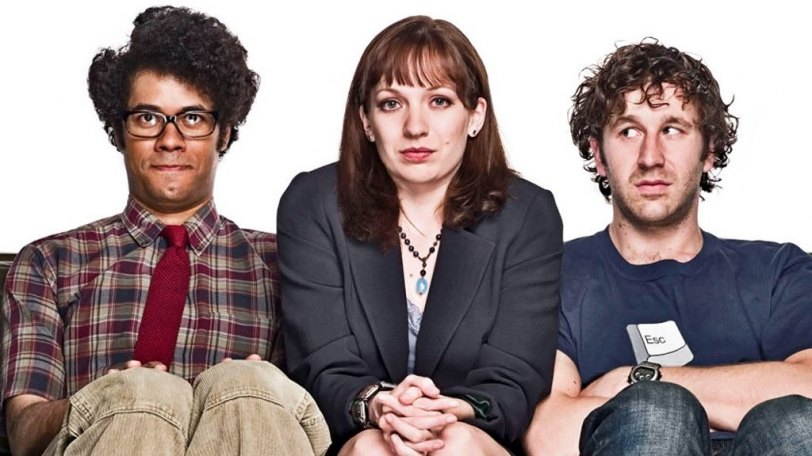 Working in the dark and dingy basement of Reynholm Industries are two geeks Moss and Roy. Equally brilliant and well-versed in all IT stuff, the two nerds have one crucial difference. Moss is an electronics wizard but overly naïve when it comes to the outer world whereas Roy knows how much he should work and is not at all satisfied with his job. Pressing their throat with her heels at all times is their supervisor Jen who doesn't even know the difference between a cat and a mouse. See what happens when a technologically illiterate girl is made the boss of two geniuses. Sounds like Big Bang theory right?
Read More: TV Shows Like Lost
6. The Office (2005-2013)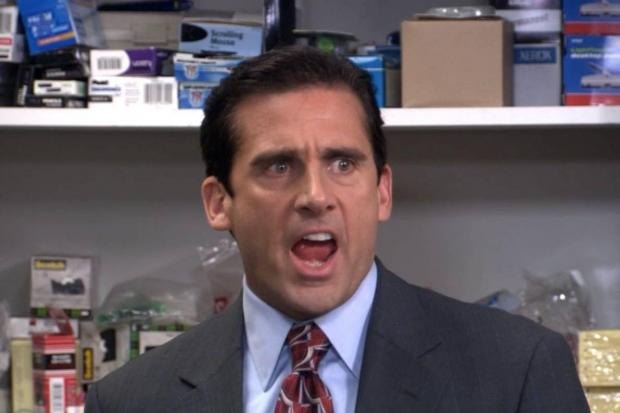 Adapted from the original Ricky Gervais UK series, The Office is a mockumentary on the everyday lives of the office workers of a mediocre paper company in Scranton, PA. Focusing on the professional as well as personal experiences of the various office workers especially the office manager Michael Scott, the series shows how difficult managing a bunch of losers is. Here you'll find every man or woman you see in your typical workplace: the successful but shy worker, the beautiful receptionist who is as dumb as they come, and the one who mixes with everyone like sugar in water. The question is which one of them are you?
Read More: TV Shows Like Power
5. Modern Family (2009–Present)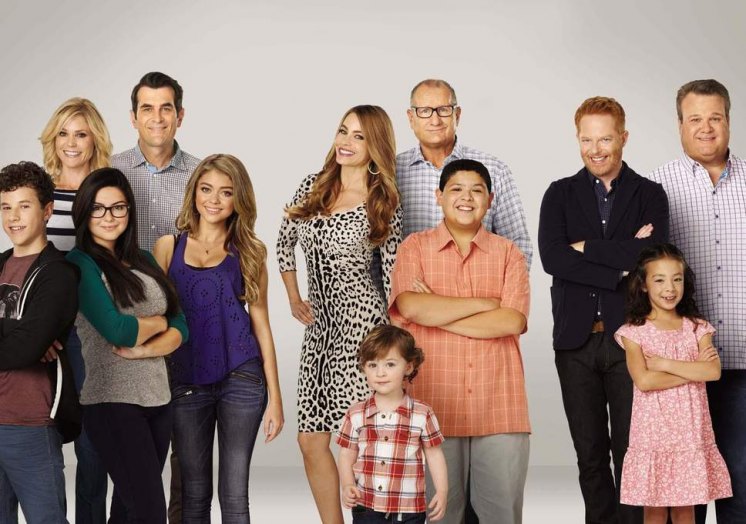 This is your typical modern family. Phil and Claire are a happy couple who just want to do what's best for their three kids. But a teenage daughter who can't see anything other than boys, another who wants to drown in her books, and a boy who's just crazy, makes it somewhat tricky. Add to that Claire's insane dad and her two brothers one of whom is gay, and you've got yourself a diverse set of crazy people who are at each other's throats every second of the day.
Read More: TV Shows Like Psych
4. Grey's Anatomy (2005-Present)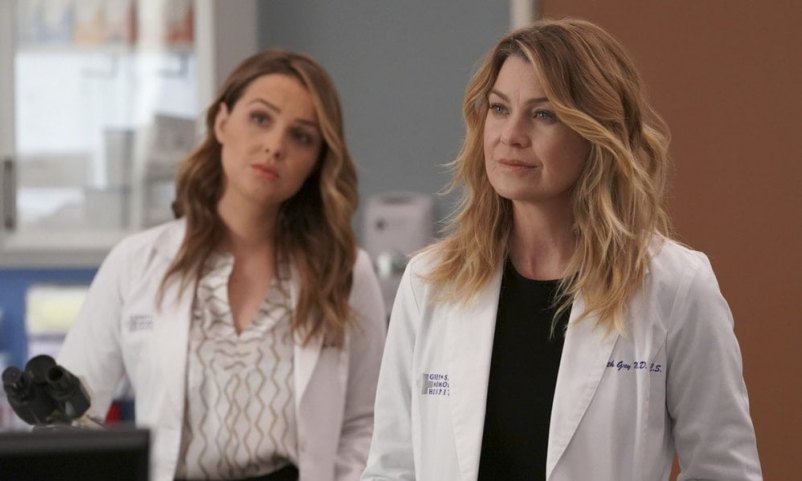 This is the story of Meredith Grey. An aspiring surgeon and the daughter of the world-famous surgeon Dr Ellis Grey. Trying to get out of her father's shadow Meredith is trying to prove herself by working at the Seattle Grace Hospital. The series revolves around the personal and professional growth of Dr Grey which comes through her interactions with other doctors and interns, some of whom become her enemies, and the other friends. Although a drama sitcom, you can get the same everyday entertainment which comes out of average human lives as is shown in Big Bang Theory. Plus a little comedy as usual.
Read More: TV Shows Like Peaky Blinders
3. House M.D. (2004–2012)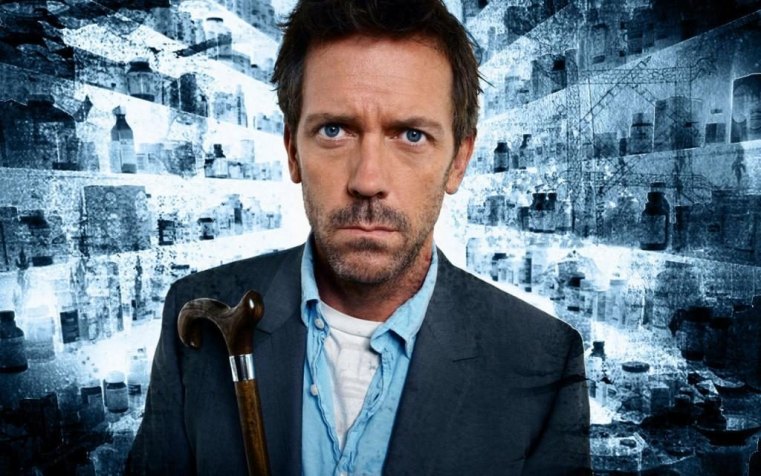 Big Bang Theory is good for stupid comedy which can leave you ripping with laughter. However, if you want sarcastic humour of Chandler multiplied hundred times in a white court, you can't do any better than House M.D. Having lost his right leg in an accident several years ago, Gregory House has become a cruel man and a manipulative doctor. His brilliant intellect and superhuman diagnostic ability, however, save him from being fired and thrown in jail. Travel with House and his pet interns into a world where the illusion of your secure life will be shattered by the most handsome doctor in the word. That was sarcastic.
Read More: TV Shows Like Big Mouth
2. How I Met Your Mother (2005–2014)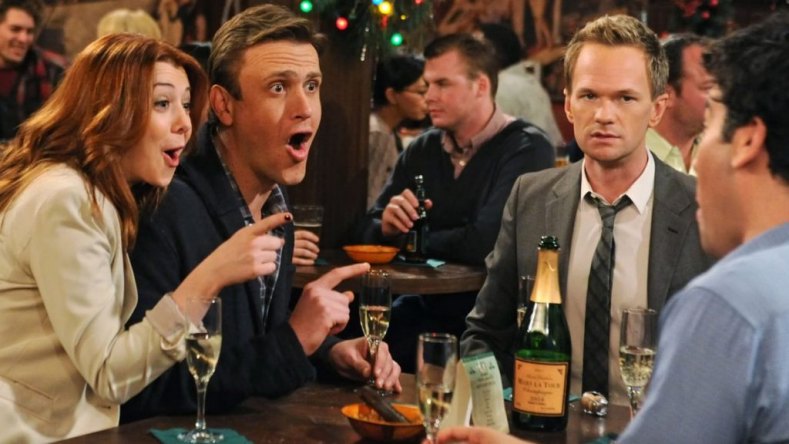 Leave it to Ted Mosby to concoct a story that spans and an entire generation, when his son asks how he met his mother. I mean, just tell the child the place man. Anyway, Ted tells his life story to his son in order to recount the fabulous story of how he met his beautiful and loving mother. In the process, he also teaches him how love can turn out to be entirely different than what we expected it to be and how it can change our lives. The mystery of who exactly is his wife and the comedy that ensues between the five friends in the elaborate flashback is what makes this series quite similar to Big Bang Theory.
Read More: TV Shows Like How I Met Your Mother
1. Friends (1994-2004)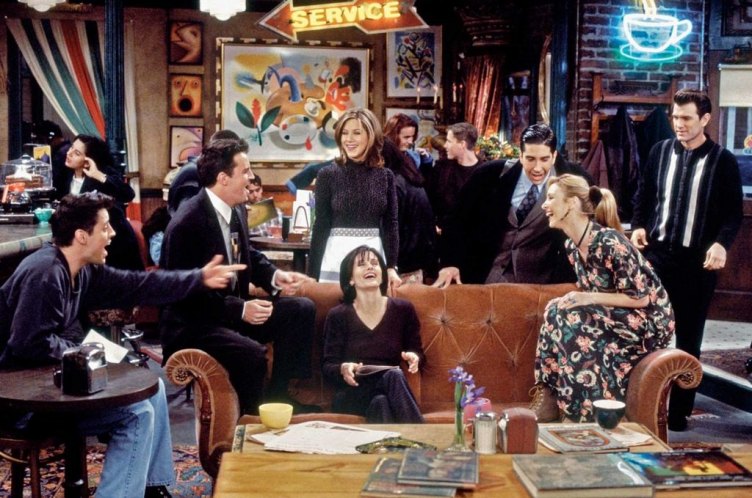 The story of six best friends who stuck to each other and never really grew up. What they did was make people all over the world realise the importance of friendship while making them guffaw with laughter and bawl like a baby. An unforgettable series of the 90s, it made the careers of all its star cast especially Jennifer Aniston. It went on to become one of the most watched TV series around the world. When it finally ended in 2004 the entire world bid adieu to the famous six with tears in their eyes and an undying smile on their lips.
Read More: TV Shows Like Friends