A detective comedy-drama, 'Psych' is about Shawn Spencer, essayed by James Roday, a rookie sleuth who is hired by the police after he cons those into thinking that he possesses astounding psychic powers. Taking it as an opportunity to solve crimes, Roday is hired by the department. With the assistance of his reluctant best friend, Dulé Hill, essayed by Burton "Gus" Guster, the duo takes on a series of complicated cases. Created by American screenwriter and musician Steve Franks, 'Psych' has seasoned to be a critically appreciated and has been lauded for it sharp comic timing.
For the purpose of this list, I have taken into account shows which play on similar themes such as humour, comedy, administration and crime. So, without further ado, here is the list of TV series similar to Psych that are our recommendations. You can watch several of these movies like Psych on Netflix, Hulu or Amazon Prime.
11. The Avengers (1961- 1969)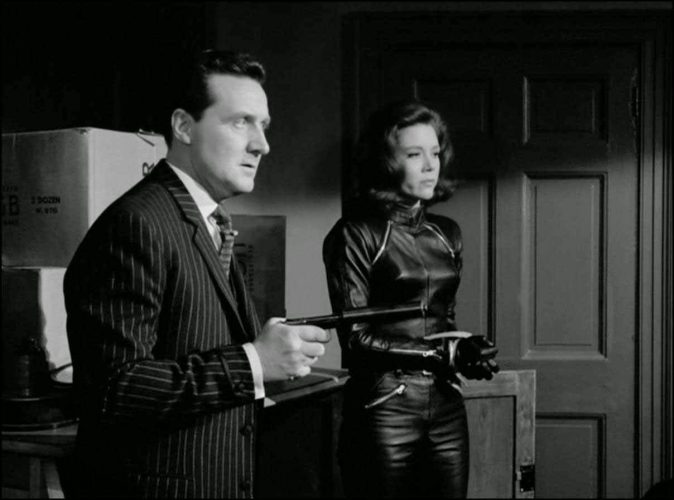 An espionage British television series, 'The Avengers' follows the comical but heroic adventures of a suave British Agent and his predominately female partners. Premiering in 1961, the show had a "Hitchcockian" hangover; the atmospherics were dark, dizzy and unpredictable. However, given the popularity of comedy, 'The Avengers' is also funny and has a tinge of the typical British upper lip comedy.
Read More: TV Shows Like Riverdale
10. Boston Legal (2004-2008)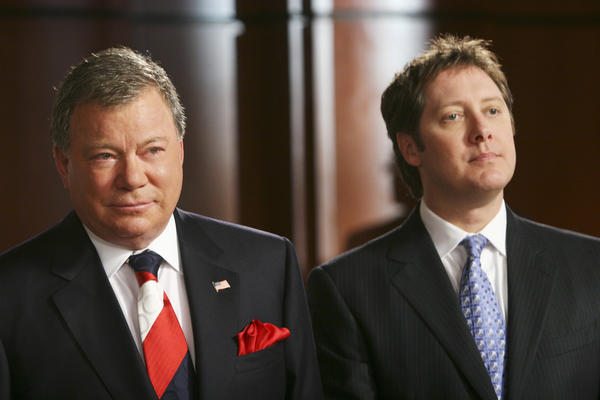 A legal comedy-drama, 'Boston Legal', a spin-off of 'The Practice' (1997 – 2004), follows the exploits of Alan Shore, essayed by James Spader, at the legal firm of Crane, Poole, and Schmidt. The show is a great watch with solid writing and perfect casting. Unlike its predecessor, 'Boston Legal' is bent towards the comic side. Among its many awards, 'Boston Legal' has won the Golden Globe for "Best Performance by an Actor in a Supporting Role in a Series, Miniseries or Motion Picture Made for Television" (William Shatner) and the Primetime Emmy Award for "Outstanding Lead Actor in a Drama Series" (James Spader).
Read More: TV Shows Like How I Met Your Mother
9. Community (2009-2015)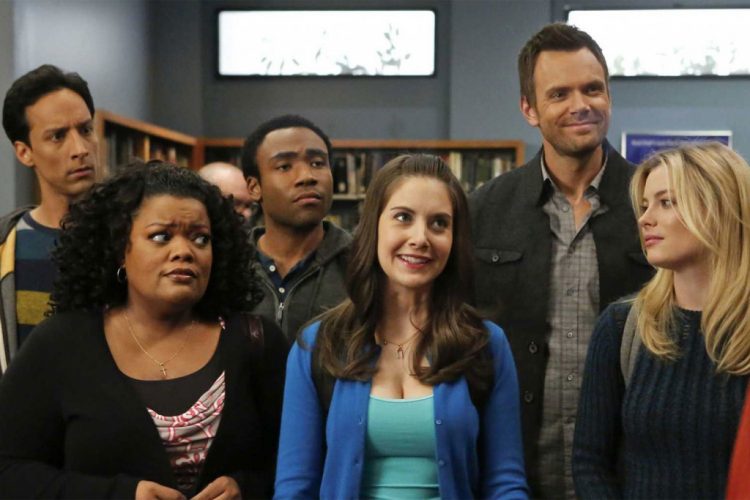 Created by Dan Harmon, 'Community' follows Joel McHale, a former lawyer who is confronted with his misdemeanours when it is discovered that he has falsely claimed to have a Bachelor's degree. Suspended, McHale enrols himself into community college and forms a study group so that he can get closer to an attractive student. With a diverse group of people consisting of a millionaire, a former drug addict, a former quarterback, a single mother and a film student, the show focuses on their lives through the community college. With engaging performances by the lead actors and cohesive writing, the show is an interesting blend of comedy and drama.
Read More: TV Shows Like House of Cards
8. Bones (2005–2017)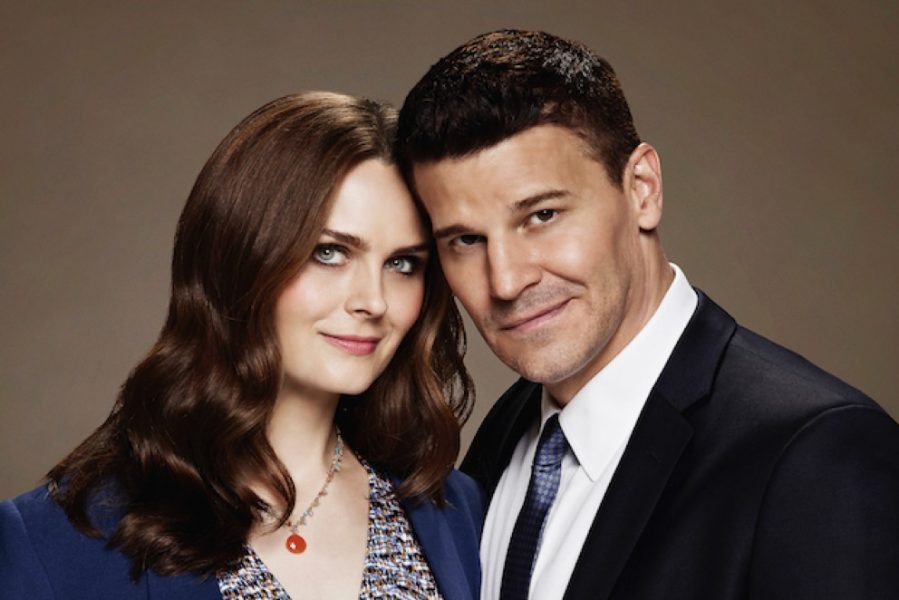 Created by American writer-producer Hart Hanson, 'Bones' follows forensic anthropologist Dr Temperance "Bones" Brennan and cocky F.B.I. Special Agent Seeley Booth as they build a team to investigate murders. 'Bones' is based on forensic anthropology and forensic archaeology, with each episode focusing on an FBI case file which concerns the mystery behind human remains brought by the duo. The show has been appreciated for its portrayal of characters and character arcs. As USA today critiques, "(Bones) is built on a more traditional and solid foundation: the strength of its characters and what sets Tuesday's Bones premiere apart from the procedural pack are stars Emily Deschanel and David Boreanaz, as the season's most appealing new crime fighters."
Read More: TV Shows Like Mindhunter
7. Parks and Recreation (2009–2015)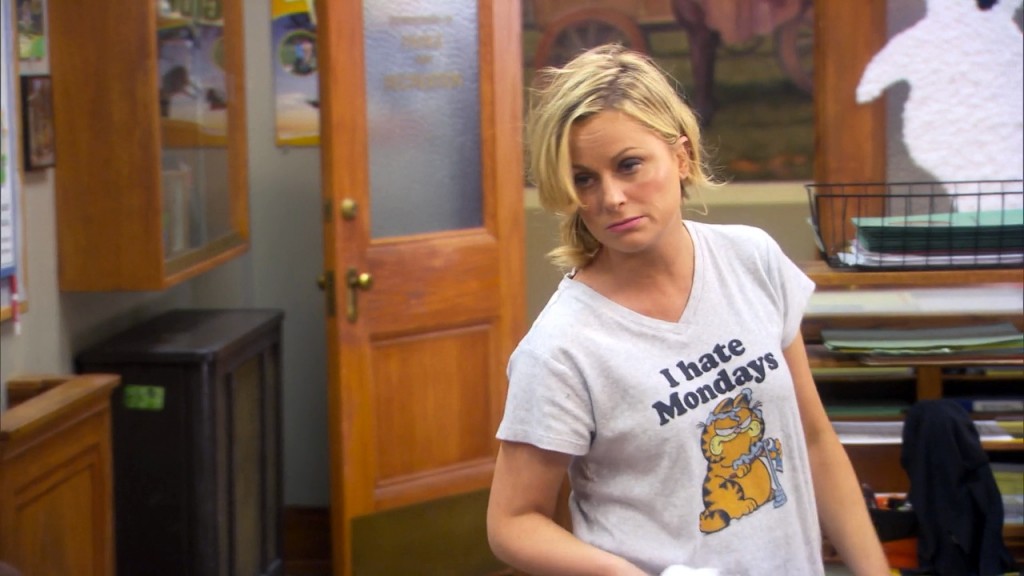 A political satire, 'Parks and Recreation' follows Leslie Knope, essayed by American actress Amy Poehler, a mid-level bureaucrat in an "Indiana Parks and Recreation Department". The show chronicles her attempts to make the own better and the career, with each episode brimming with comedy and humour. Co-Created by Greg Daniels and Michael Schur, 'Parks and Recreation' belongs to the political satire television sitcom category. What makes this show such an entertaining watch is its cohesive writing. With intricate debating of the California state politics, attested to elaborate research conducted of local California politics for the series, the show is quite the entertainer, while challenging the audience intellect.
Read More: TV Shows Like Pretty Little Liars
6. White Collar (2009–2014)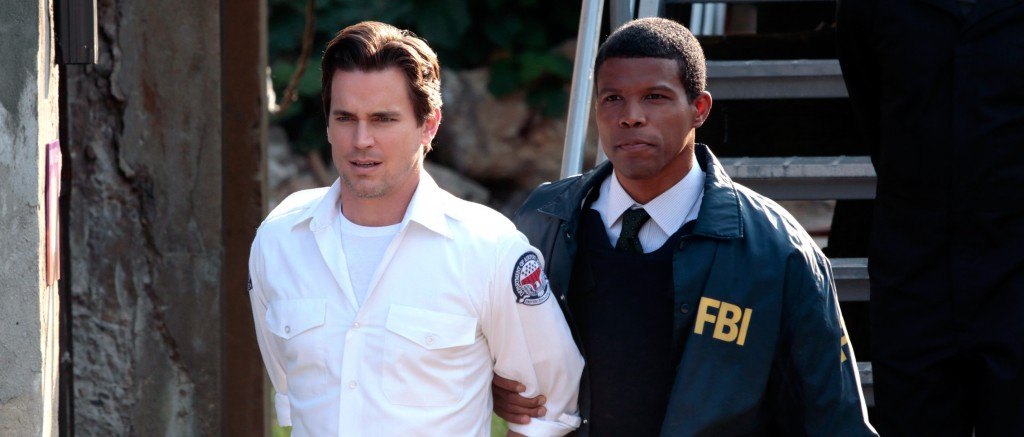 Premiering in 2009, 'White Collar' is a crime drama about Neal Caffrey, a white-collar criminal who agrees to help the FBI catch other white collar criminals using his expertise as an art and securities thief, a counterfeiter and a conman. The show s derived from the buddy-comedy genre as stars Matt Boomer as Neal Caffrey and Tim DeKay Special Agent in Charge Peter Burke engage in a repartee of stomach tickling to and fro. While the series is not always seen as one of the best crime dramas, its engaging plotline and witty humour has managed to steal a place in the hearts of the most loyal fans.
Read More: TV Shows Like Shameless
5. Castle (2009–2016)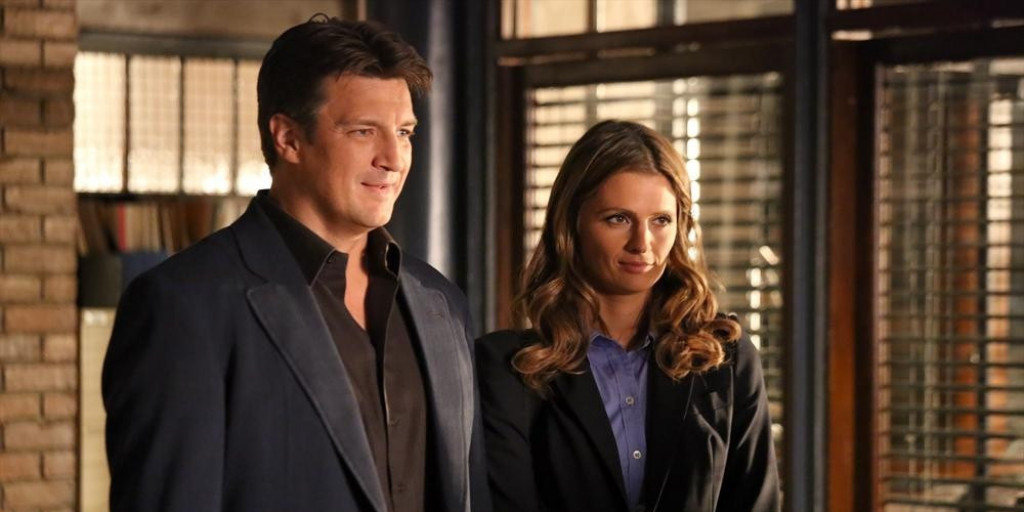 A crime-comedy-drama television series, 'Castle' follows Richard Castle, essayed by Nathan Fillion, a best-selling mystery novelist, who joins hands with Kate Beckett, essayed by Stana Katic, a homicide detective, who solve a variety of unusual crimes in New York City. With an engaging storyline, 'Castle' shares an equally engaging chemistry between the lead actors, Canadian actor Nathan Fillion and Stana Katic.
Read More: TV Shows Like On My Block
4. Monk (2002–2009)
A detective mystery television series, 'Monk' follows American actor Tony Shalhoub as titular Adrian Monk, a brilliant San Francisco detective, whose obsessive-compulsive disorder causes problems in his detective work. Created by Andy Breckman, the show's biggest strength is perhaps Shalhoub as a patient of obsessive-compulsive disorder, as he inhabits the physical, mental and emotional aspects of this character. The show doesn't just delve into the comic aspects of the character, but every element is incorporated with dexterity into what the show is primarily about – police procedurals.
Read More: TV Shows Like Westworld
3. Chuck (2007–2012)
One of the most critically acclaimed T.V. series among its contemporaries. 'Chuck' is about the titular Chuck Bartowski, essayed by Zachary Levi, an average computer-whiz-next-door, who receives an encoded e-mail from an old college friend, who now works for the Central Intelligence Agency (CIA). The message embeds the only remaining copy of a software program containing the United States' greatest spy secrets into Chuck's brain, leading the CIA and the NSA to assign him handlers and use him on top-secret missions. Co-created by Josh Schwartz and Chris Fedak, 'Chuck' is built on the strong shoulders of the writers and the performances of the lead actors.
Read More: TV Shows Like Maniac
2. Burn Notice (2007–2013)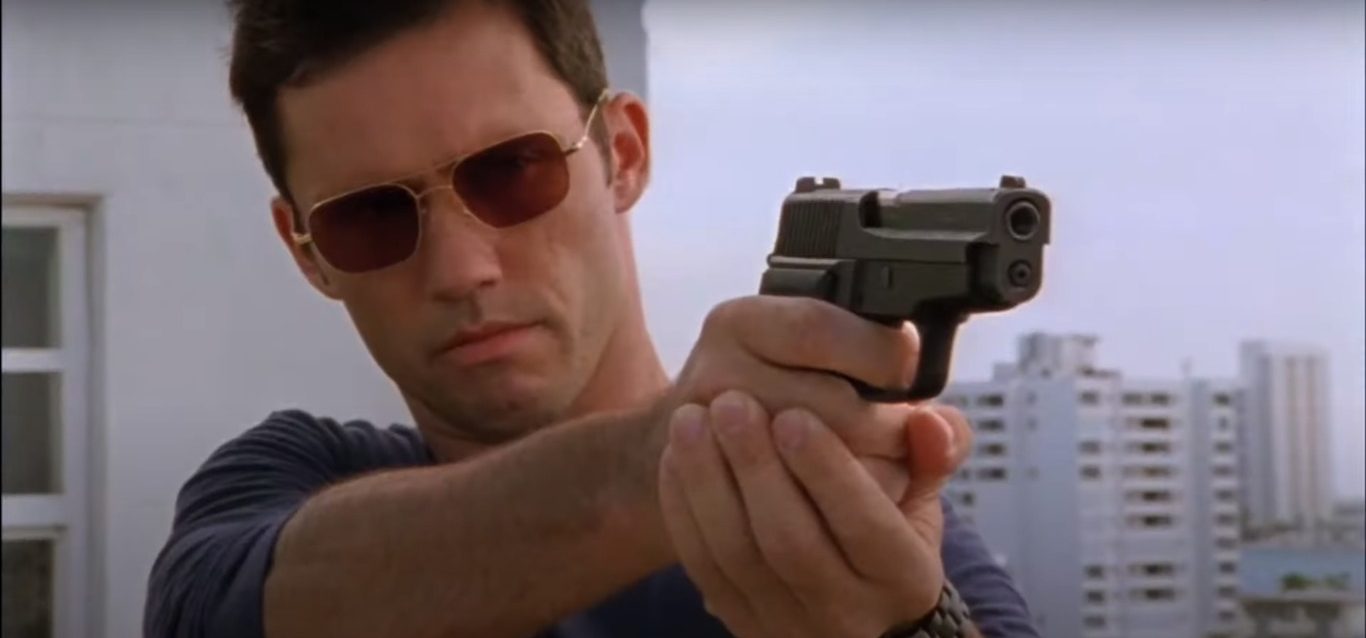 Created by American writer-producer Matt Nix, 'Burn Notice' follows American actor Jeffrey Donovan as Michael Westen, a spy who is recently disavowed by the U.S. government. With his position shoved off from the government, Westen uses his special ops training to help others in trouble. Actor Jeffrey Donovan makes for an engaging lead who is aided by a coherent writer which incorporates the dramatic suspenseful story arc within humour.
Read More: TV Shows Like Ozark
1. Brooklyn Nine-Nine (2013 – )
A Police procedural Sitcom, 'Brooklyn Nine-Nine' follows Andy Samberg as Detective Jake Peralta, an immature but talented N.Y.P.D. detective in Brooklyn's 99th Precinct, whose childishness comes into immediate conflict when Captain Ray Holt, essayed by Andre Braugher, the new commanding officer who graces the department with his serious and stern nature. Created by Dan Goor and Michael Schur, the show has been one of the most beloved shows among the audience. Shot as a single-camera comedy, the show is built on a strong foundation of its brilliant writing. Among its many accolades, Andy Samberg won a Golden Globe for "Best Performance by an Actor in a Television Series – Comedy or Musical" and the shown won a Golden Globe for "Best Television Series – Comedy or Musical".
Read More: TV Shows Like Lost