Debuting in 1990, 'Beverly Hills, 90210' follows twins Brandon and Brenda Walsh and their strenuous yet eventful lives as they deal not only with being teens but also with the culture shock of being uprooted from their Minneapolis hometown to a very glamorous and swanky town in California. 'Beverly Hills, 90210' has seasoned to be one of the greatest shows and is adored by many. The show, since debuting in 1990, grew season by season to be a critical success. Breaking the pre-conceived stereotypical notions of sex, date rape, homophobia, animal rights, alcoholism, drug abuse, domestic violence, eating disorders, anti-Semitism, racism, teenage suicide, teenage pregnancy, and AIDS, the shoe is perhaps the most unabashed and brazen representation of the formative teenage years.
For this list, I have taken into shows which a based on similar foundation of thematic elements such as the teenage angst and anxiety considering the drama and family surrounding it. So, without further ado, here is the list of TV series similar to shows like Beverly Hills, 90210 that are my recommendations. You can watch several of these TV shows like 90210 on Netflix, Hulu or Amazon Prime.
12. Riverdale (2016- )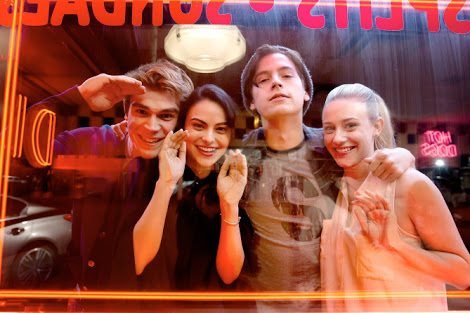 Developed by American playwright and screenwriter Roberto Aguirre-Sacasa, 'Riverdale' is an offspring of characters based on the 'Archie' comics with a pinch of dramatic allegory. The show follows the dark and twisted adventures of a group of friends in the town of the titular Riverdale. The show is a good watch and has been critically appreciated. However, one problem which brings down the show is the poor depiction of minority characters and groups. However, it is a good watch for teen drama fans and brings a new edge in the lovable and lustrous Archie characters.
Read More: TV Shows Like Shameless
11. 13 Reasons Why (2017-)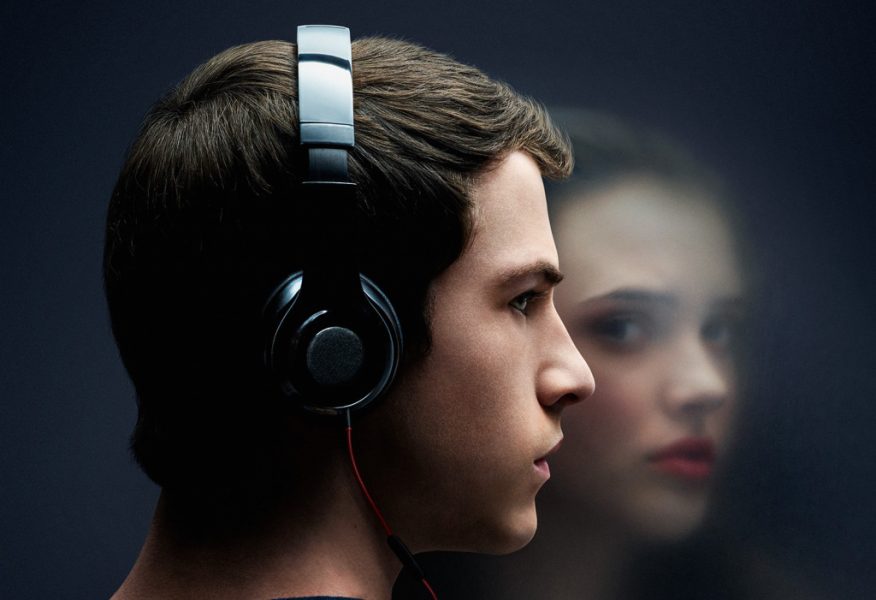 Adapted from American author Jay Asher's young adult novel 'Thirteen Reasons Why', published in 2007, the teen drama follows seventeen-year-old high school student, Clay Jensen, essayed by Dylan Minnette, and his deceased friend Hannah Baker, essayed by Katherine Langford, who has committed suicide after having to face humiliation due to gossip and sexual assault at her high school aided by the lack of support from her friends and her school. A box of cassette tapes recorded by Hannah is discovered by Jensen lead up to her suicide detail thirteen reasons why she ended her life. The show has been quite divisive due to the depiction of suicide and self-harm. Nonetheless, the show is an interesting watch with good work done in the acting, direction and visuals.
Read More: TV Shows Like On My Block
10. New Girl (2011 – )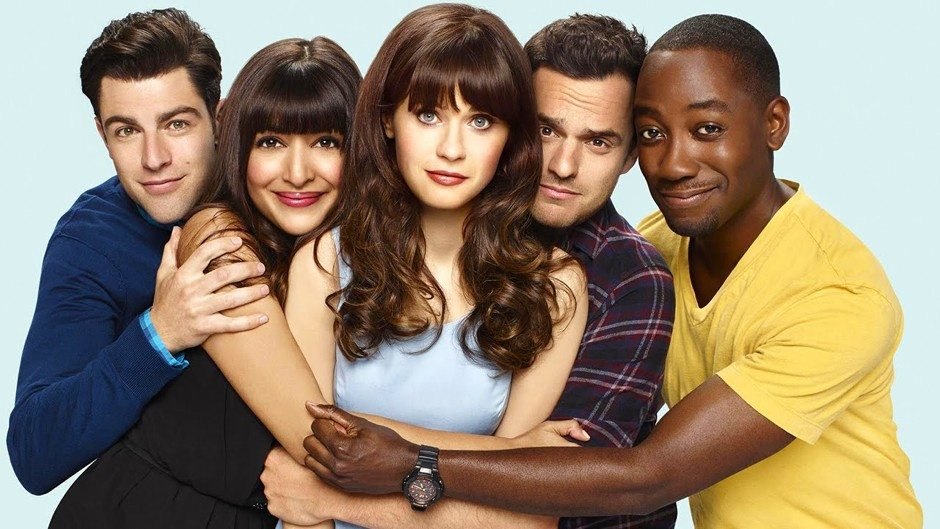 A romantic sitcom, 'New Girl' American actress Zooey Deschanel as Jessica Day who, after a bad break-up moves into an apartment inhabited by with three single men. 'New Girl' further builds upon the plot with hilarious situations as the 30-somethings handle their lives, work and relationships. Shot as a single camera comedic show, the show received positive reviews from critics and audience. With a strong performance by actors Zooey Deschanel, Jake Johnson, Max Greenfield, Lamorne Morris and Hannah Simone, 'New Girl' has grown to be one of the most beloved sitcoms due to the characters' reliability quotient.
Read More: TV Shows Like Westworld
9. Gossip Girl (2007–2012)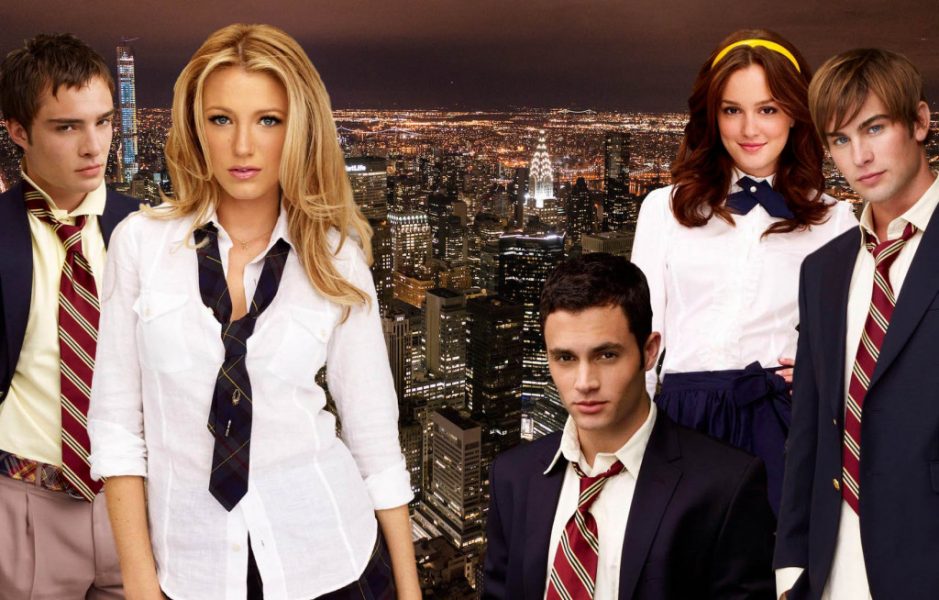 Adapted from American author Cecily von Ziegesar's young adult novel of the same name, 'Gossip Girl' is a teen drama narrated by an omniscient blogger, the titular "Gossip Girl", and follows around the lives of privileged upper-class adolescents living in Manhattan's Upper East Side. Debuting in 2007, the show stars Blake Lively, Leighton Meester, Penn Badgley, Chace Crawford, Ed Westwick, Kelly Rutherford and Matthew Settle. Popular among its primary audience, i.e. the teen culture, 'Gossip Girl' is built upon strong performances and the shrewd use of the location. The show's success has given birth to a variety of international adaptations such as the Turkish show 'Küçük Sırlar', the Mexican show 'Gossip Girl: Acapulco' and 'Gossip Girl: Thailand', to name a few.
Read More: TV Shows Like Maniac
8. The Fosters (2013-2018)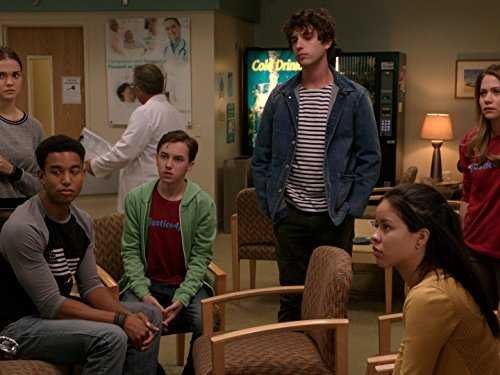 A family teen drama, 'The Fosters' is the story about Callie Jacob, essayed by Maia Mitchell, a teenager who is introduced to a foster home with a lesbian couple and their absurd blend of biological, adoptive, and foster children. The show is a blend of family drama and the themes of teenage and youth. The show has been lauded for it accurate and compassionate portrayal of the LGBT community. The show's success has garnered it several awards and has spawned a spin-off show titled 'Good Trouble'.
Read More: TV Shows Like Ozark
7. Teen Wolf (2011 – 2017)

Developed by Jeff Davis, 'Teen Wolf' successfully adopted the thematic representation teen dramas and managed to divert from the clichéd "teen turning into a werewolf'. Adapted from Jeph Loeb's fantasy-comedy 'Teen Wolf' (1985), the show beautifully accustoms the supernatural phenomena as a parable for the youth having to adapt to their changing surroundings which are predominantly inhabited by adults.
Read More: TV Shows Like Lost
6. One Tree Hill (2003–2012)
Created by Mark Schwahn, 'One Tree Hill', set in the fictional town of Tree Hill in North Carolina, follows the lives of two half-brothers, Lucas Scott, essayed by Chad Michael Murray and Nathan Scott, essayed by James Lafferty, as they compete for positions on their school's basketball team. One of the longest-running series on The CW network, 'One Tree Hill' deals with themes such as love, friendship, rivalries and betrayal. The show has been noted for its writing, which brims with quick-wit dialogues and sarcastic tonality and performances of the lead cast.
Read More: TV Shows Like Power
5. Buffy the Vampire Slayer (1997-2003)
Debuting under "The WB", an American network that targeted teens and young adults specifically, 'Buffy the Vampire Slayer' follows the titular Vampire Slayer Buffy, essayed by Sarah Michelle Gellar, who while slaying evil forces, tries the arduous of dealing with high school life. The show balances the supernatural elements and the aspects of adolescence. With Geller's brilliant performance as the titular vampire slayer, the show earned success in the critics' circles.
Read More: TV Shows Like Psych
4. Dawson's Creek (1998-2003)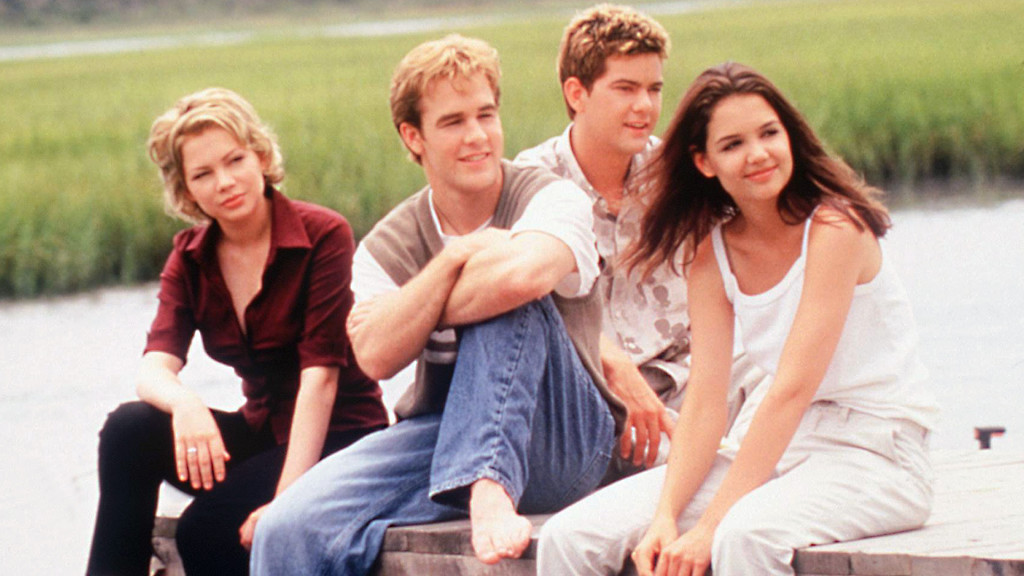 One of the favourites among young audiences, 'Dawson's Creek' pioneered the wave of teen dramas in the 90s. Created by Kevin Williamson, 'Dawson's Creek' revolves around Dawson, essayed by James Van Der Beek, and her friends, and their journey in life, starting from high school and continuing in college. The show reverberates with youth and youthful ideas as it brilliantly deals with the concepts adolescence and the problems accompanying it.
Read More: TV Shows Like Peaky Blinders
3. Freaks and Geeks (1999-2000)
Created by Paul Feig, 'Freaks and Geeks' is a teen comedy drama follows the titular opposing groups, that is "freaks and geeks". The "freaks", led by Daniel Desario, essayed by James Franco, add a new member to their group, mathlete Lindsey Weir, essayed by Linda Cardellini , a girl who just wishes to fit in. The geeks, Bill, Neal, and Sam, on the other hand are on the mission of making it through their freshman year of high school. Criminally cancelled by NBC, the show has seasoned to be a cult favourite. The show led by the hilarious cast and has often been cited for its hilarious writing and performances.
Read More: TV Shows Like Big Mouth
2. The O.C. (2003–2007)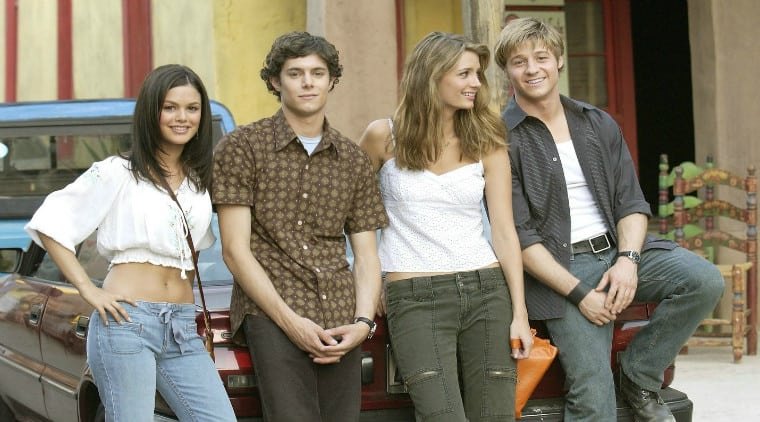 A teen drama, 'The O.C.' follows Ryan Atwood, essayed by Benjamin McKenzie, a troubled youth who gets entangled in the lives of a close-knit group of people in the wealthy, upper-class neighbourhood of Newport Beach, Orange County, California. Created by Josh Schwartz, the show debuted in 2003 and has often been referred to have a huge impact on pop culture. 'The O.C.' has drawn praise for its writing as it delves into themes such as inter-generational conflict, social class mobility and social alienation, anxiety, hope, loneliness, homophobia, bisexuality, pregnancy ND political activism, to name a few.
Read More: TV Shows Like The Big Bang Theory
1. Degrassi: The Next Generation (2001 – 2015)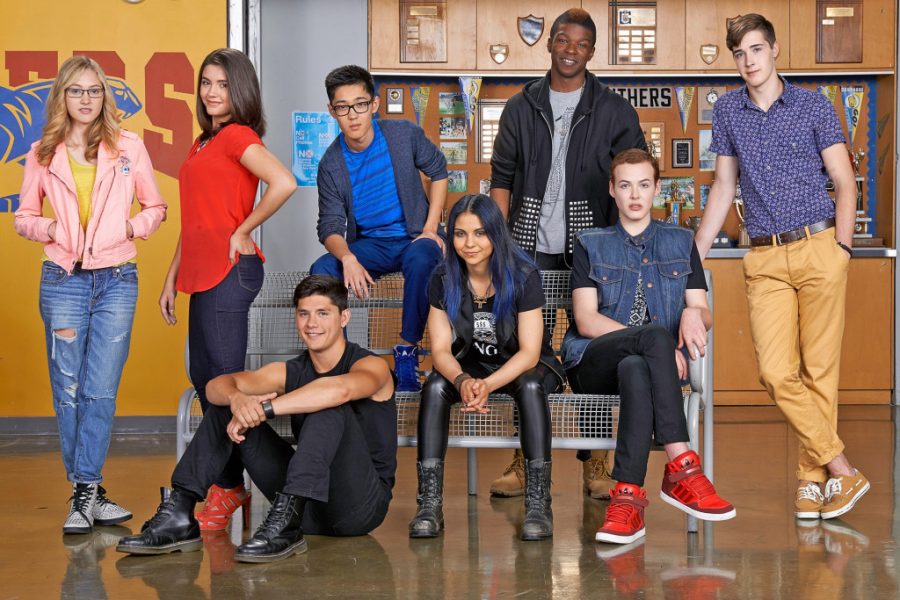 A quintessential teen drama 'Degrassi: The Next Generation' follows the lives of the titular Degrassi Community School who face various challenges often seen as taboo such as sex, teen pregnancy, bullying, date rape, drug abuse, body image, homosexuality, domestic violence, gang violence, self-injury, suicide, abortion, mental disorders, death, and many other issues. The show spans over the course of 14 seasons and has seasoned to be termed as a pop culture phenomenon. With its bold and audacious portrayal of showcasing shocking and sometimes embarrassing aspects of teenage, the show is a must watch and tops this list.
Read More: TV Shows Like The Simpsons