A family teen drama, 'The Fosters' is the story about Callie Jacob, essayed by Maia Mitchell, a teenager who is introduced to a foster home with a lesbian couple and their absurd blend of biological, adoptive, and foster children. The show is a blend of family drama and the themes of teenage and youth. 'The Fosters' deals with family and familial bonds with delicacy and gracefulness and these show on the list feature "family" as an important narrative. From Tony Soprano dealing with his professional troubles in 'The Sopranos' to Homer Simpson cracking racial jokes in 'The Simpson', from siblings starting incestuous relationships in 'Shameless' to two girls trying to locate their respective biological females in 'Swathed at Birth', family plays an important role. For this list, I have taken into account shows which have a thematic foundation of "family" which acts an important narrative technique. So, without further ado here's the list of shows similar to 'The Fosters' that are our recommendations. You can watch several of these TV series like 'The Fosters' on Netflix, Hulu or Amazon Prime.
15. Family (1976-1980)
Created by American screenwriter and stage director Jay Presson Allen, 'Family' follows the lives of the Lawrence family of Pasadena, California. Exploring the themes of the development of family bonds, joys and despairs within the family structure, 'Family' stars Sada Thompson, James Broderick, Gary Frank, Kristy McNichol and Meredith Baxter Birney as the primary Lawrence family inhabitants. A show resonating with nostalgia, 'Family' is certainly a great watch.
Read More: TV Shows Like Friends
14. Bloodline (2015–2017)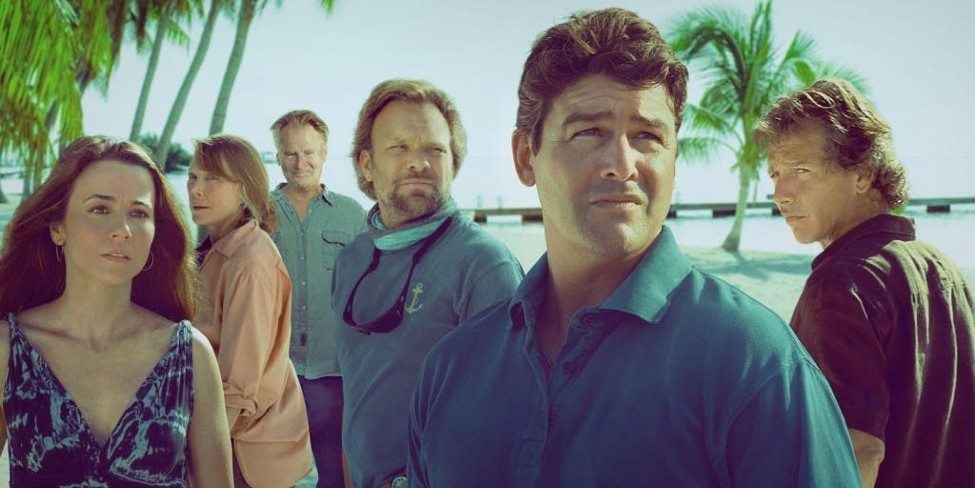 A Netflix original, 'Bloodline' is a thriller following a family of adult siblings who find out that their past secrets and scars are revealed when their black sheep of a brother returns home. Spanning over the course of three seasons, 'Bloodline' features some great writing and performances. Twisted and grotesque to its very core, 'Bloodline' while making some audacious and brilliantly atrocious sequences, explores familial bonds and relations with dexterity.
Read More: TV Shows Like White Collar
13. This Is Us (2016-)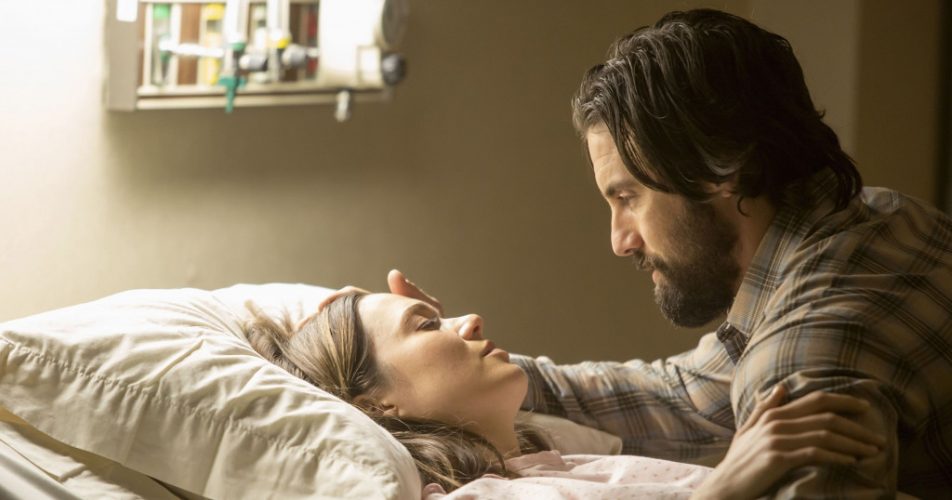 Created by American screenwriter and producer Dan Fogelman, 'This Is Us' explores the lives of the Pearson family, through a span of different time frames. Airing several months after 'Parenthood', another family drama, 'This Is Us' quickly went on to become a fan favourite. The show is represented by fantastic performances, with several actors receiving several accolades such as the Golden Globes and Primetime Emmy Awards. Debuting in 2016 on NBC, the show has gone to have three more seasons and is still going strong.
Read More: TV Shows Like Lost
12. Parenthood (2010-2015)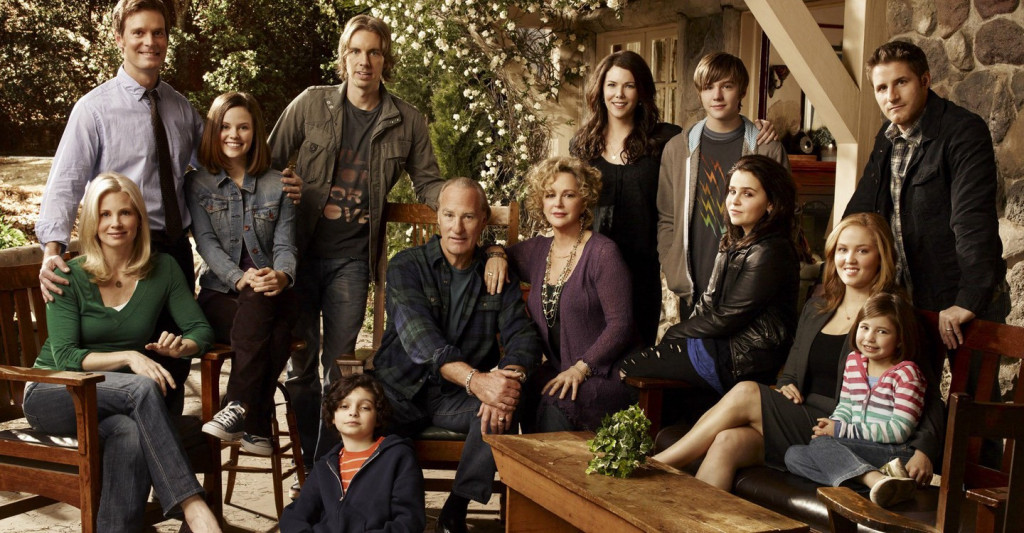 Adapted from American filmmaker Ron Howard's comedy-drama 'Parenthood' (1989), the family drama explores the Braverman clan, which consists of an older couple, their four children, and the extended families. Helmed forth by American writer and producer Jason Katims, the show has been praised for its understanding of family problems with maturity. In addition, the show also showcases Asperger Syndrom with compassion and ripeness.
Read More: TV Shows Like Teen Wolf
11. Jane the Virgin (2014)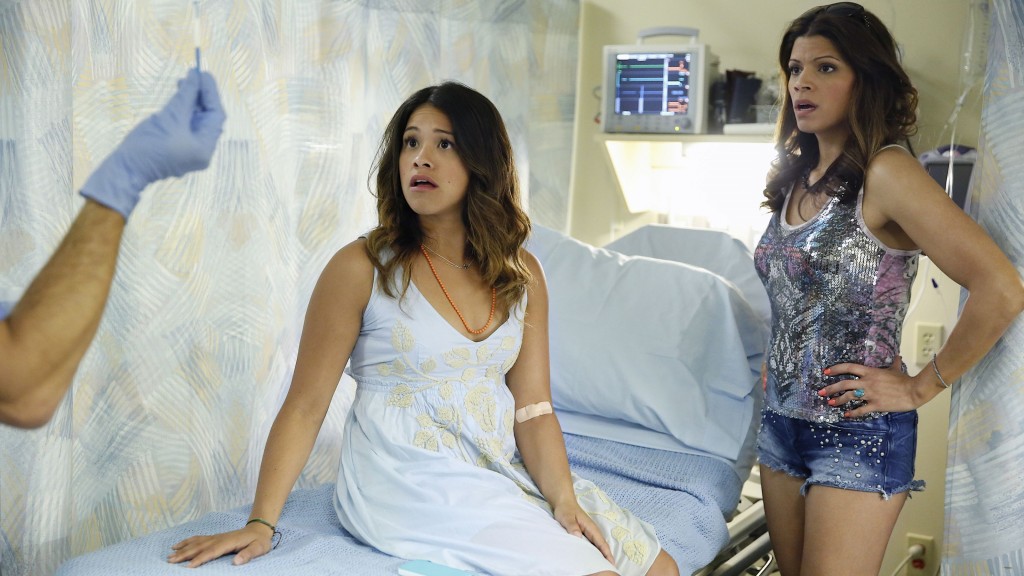 Debuting in 2014, 'Jane the Virgin' follows Jane Villanueva, essayed by Gina Rodriguez, a young, working, religious young Latina virgin, who becomes pregnant after accidentally artificially inseminating herself. This absurd theme is complemented by the superb performance of the cast, led by the aforementioned Gina Rodriguez. The show is built on a foundation of satirising social taboos while exploring Villanueva's religiousness. A hilarious satire, 'Jane the Virgin' has been poured with various accolades, including a Golden Globe for "Best Television Series – Musical or Comedy".
Read More: TV Shows Like Downtown Abbey
10. The O.C. (2003 – 2007)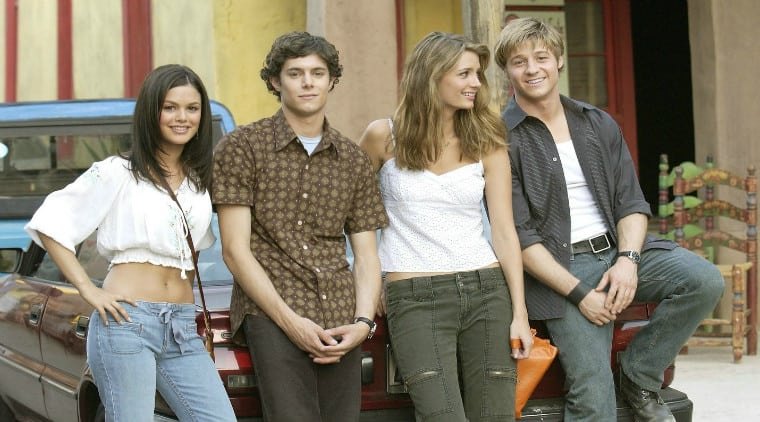 'The O.C.' or the "Orange County" follows the life of Ryan Atwood, a troubled teenager who is adapted by an upper-class family in the neighbourhood of Newport Beach, Orange County, California. With an intricate network knit through class difference, 'The O.C.' deals with him living as an outsider in a different world – with his surrogate brother Seth, with his feelings towards the pretty girl next door and with his annoying and snobby neighbours – all while feeling like he may not belong in this society.
Read More: TV Shows Like The 100
9. The Mindy Project (2012-17)
We have Mindy Lahiri up and running with her show 'The Mindy Project'. She's the soul of the show that has taken a considerable amount of inspiration from Mindy's on real-life mother who was an OB/GYN (got the connection with 'Jane the Virgin'?). Mindy is a single working woman juggling and literally fighting for a balance in her professional life, the medical practice and her personal life, the complicated romantic relationship. The show depicts how a regular working professional manages to hold her own while maintaining a personal world of herself with moving and light-hearted narrative.
Read More: TV Shows Like Reign
8. The Good Place (2016-)
Kristen Bell stars in the show as Eleanor Shellstrop. 'The Good Place' is a show where Bell's character, after a rollercoaster of events, stumbles upon a proverbial utopian good place in her afterlife. She realizes the identity confusion that led her to the place even though her deeds in life don't warrant her such a fortune. She decides to change herself for the good and to be worthy of the place with the help of her wise mentor. The show is full of comedy, deaths, twist and turns and a good deal of philosophical discourse all over it.
Read More: TV Shows Like Rick and Morty
7. Modern Family (2009-)
A mocumentary sit-com, 'Modern Family' follows three different families who are related to each other in some or the other way. Shot from the perspective of a documentary filmmaker, 'Modern Family' explores a variety of themes such as the types of families – nuclear, step- and same-sex, communication in the advanced technological world and parenthood. Premiering in 2009, the show received tremendous response from audience and critics alike, with many praising casts' hilarious performances and the perceptively written narrative. While the show's popularity has dwindled over the years, given the long span of 8 seasons, 'Modern Family' has still dominated the small screen for nearly a decade.
Read More: TV Shows Like Breaking Bad
6. Unbreakable Kimmy Schmidt (2015-)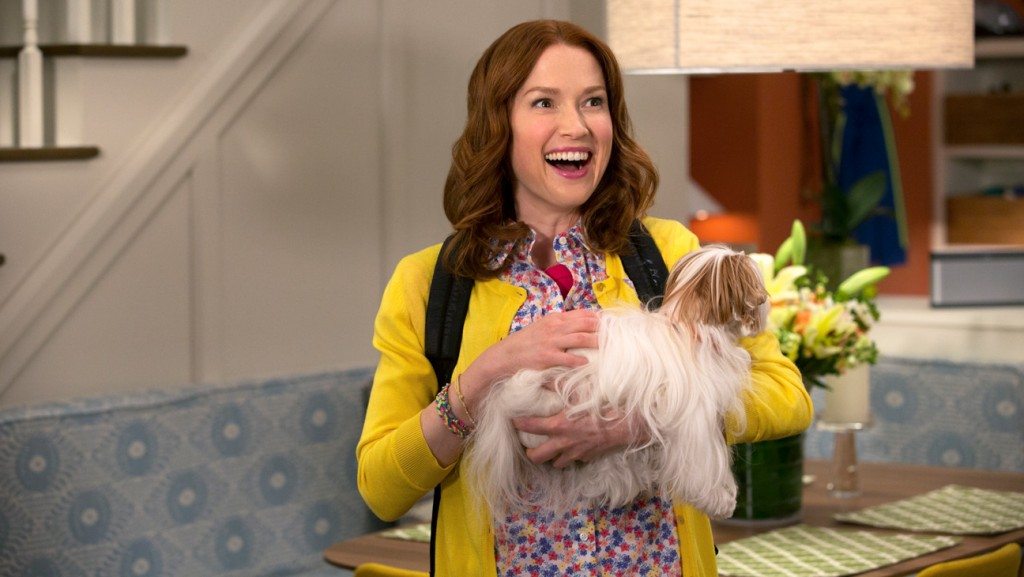 When the Netflix show first aired in 2015 it pleasantly took everybody with surprise. 'Unbreakable Kimmy Schmidt' is a TV series that depicts the life of Kimmy Schmidt (Ellie Kemper). She was in eighth grade when she was kidnapped along with other girls by a Reverend who brainwashes them into believing that doomsday has come and gone. After fifteen years of bondage, she's rescued and must get back in touch with the real world. She decides to ditch her previous life and starts building one in Manhattan where she meets her mother, both unaware of each other's true identity. The show portrays the young woman's struggles and plight in day-to-day life with ample warmth and humor.
Read More: TV Shows Like New Girl
5. Switched at Birth (2011-2017)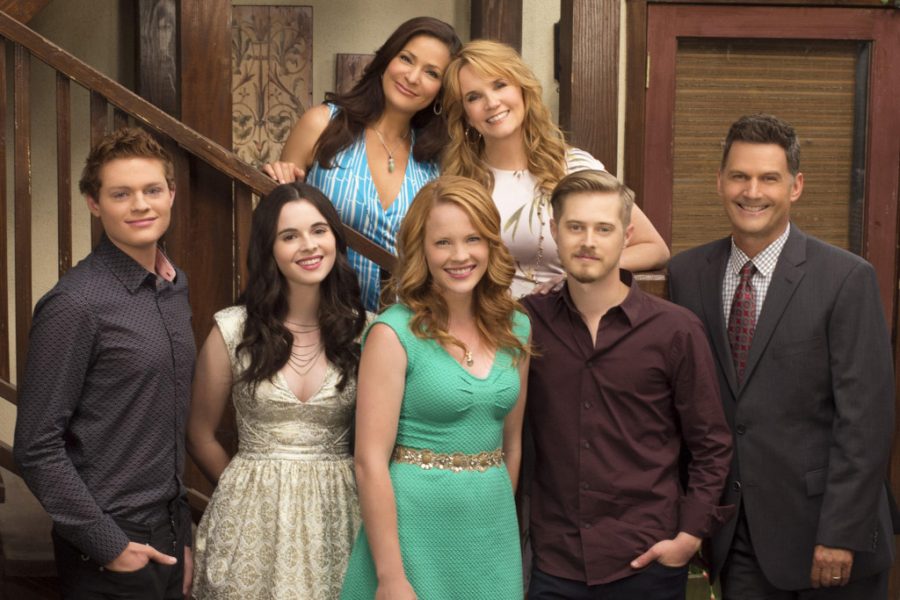 Created by American screenwriter and producer Lizzy Weiss, 'Switched at Birth' is the story revolving around two teenagers, Daphne Paloma Vasquez and Bay Madeline Kennish, who were switched at birth and grow up in very different environments. One grows up in an affluent suburb and the other in a working-class neighbourhood. A family drama, the show explores the themes of identity and familial bonds. The complex and unique portrayal of human relationships is a fascinating watch. Adding to the unique narrative, the show has also been praised for its portrayal of specially abled people and the employment of American Sign Language as a primary narrative technique.
Read More: TV Shows Like One Tree Hill
4. Family Guy (1998-)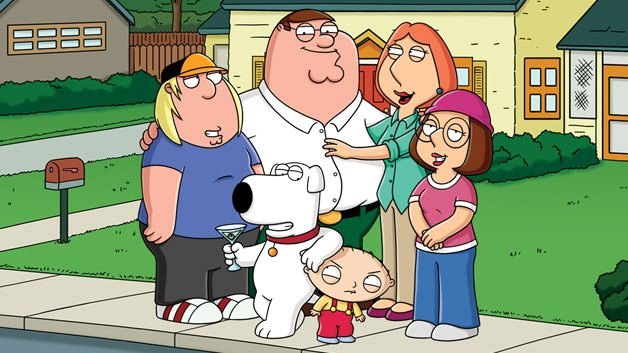 Created by American actor and filmmaker Seth MacFarlane, 'Family Guy' follows the Griffins family, which consists of parents Peter and Lois, their children – Meg, Chris, and Stewie – and their anthropomorphic pet dog named Brian. Set in the fictional city of Quahog, Rhode Island, the show centres on the various experiences which is powered by humour and funny circumstances. An animated sitcom, the show is built upon the narrative technique of meta-fictional humour which critiques and lampoons American culture. Premiering in 1998, 'Family Guy' has drawn attention for its stinging and unabashed comedy. While like any other show, it has been unfavourably compared to 'The Simpsons', it has never hampered the shows credibility.
Read More: TV Shows Like Family Guy
3. Shameless (2011-)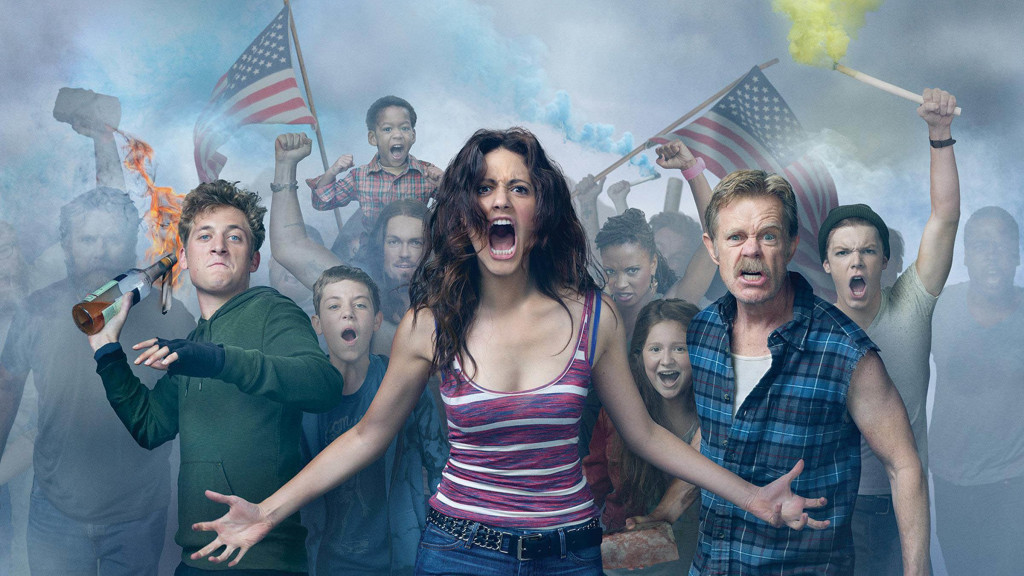 Similar to 'The Foresters' in terms of portraying some series incestuous relationships, 'Shameless' is a comedy-drama developed by John Wells, 'Shameless' is unsettling, disturbing and unusual to its very core. Based on a British series by the same name, which aired from 2004 to 2013, the comedy drama stars the William H. Macy and follows the Gallagher family as they navigate their way through our strange and seemingly perpetually naked world. With graphic sex scenes, the show might seem pleasing to the imagination. However, the show depicts sexuality with realism, which is not pleasing at all. Nevertheless, with its often eye-boggling scenes, 'Shameless' might as well qualify as a pornographic show for many.
Read More: TV Shows Like Boardwalk Empire
2. The Sopranos (1999–2007)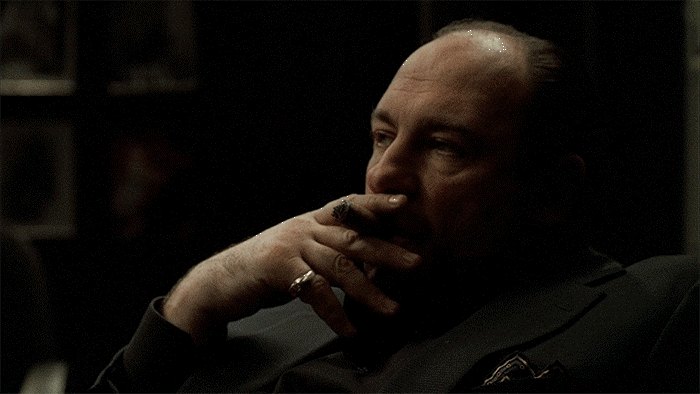 One of the greatest crime drama television shows of all time, 'The Sopranos' follows the titular Soprano headman, Tony Soprano, a New Jersey mob boss Tony Soprano, who goes through a life crisis as he suddenly has to deal with personal and professional issues that affect his mental state, leading him to seek professional psychiatric counselling. While the show primarily features a crime drama as the steering narrative, 'The Sopranos' also deals with family and its surrounding issues.
Read More: TV Shows Like Dexter
1. The Simpsons (1989-)
Premiering in 1989, 'The Simpson' is one of the greatest television shows which had a huge mass following. Created by American cartoonist and writer Matt Groening, 'The Simpsons' is about the titular family, with the patriarch Home, his wife Marge and his three kids, Bart, Lisa and Maggie. Set around the narrative trope of a "dysfunctional family", 'The Simpsons' boasts of satire and stomach tickling comedy. The show also comments upon the racial undertones of America, the family functionality and making a social commentary which is foiled by the hilarious situations.
Read More: TV Shows Like The Simpsons