Actors come and go. Fleeting like the sweet scent of spring, they entice us and then pass us by with a promise to return next year. But some fragrances linger and remain etched on the walls of our heart forever. The roles they portray and the characters they bring to life make us smile and make us weep. The brilliant performances captivate our heart and of course, make us long for more. As the year comes to an end, we look back at the best female performances this year has produced. We look at the aroma the year 2017 will leave us with, as the new year has its dawn. With that said, here is the list of 12 best actresses of 2017.
12. Charlize Theron
The Imperator Furiosa is here to burst you into a thousand smitten pieces. After having a short string of failures on-screen, Charlize is back with a bang. With Atomic Blonde she has returned to the limelight and thankfully the action genre. Her performance in the new action-thriller alongside the wonder kid, James McAvoy was nostalgic, to say the least. With the same intensity and panache she displayed in 'The Devil's Advocate (1997)' 18 years ago, she played the role of an MI6 agent who's been thrown on the wrong side of the Berlin Wall. Off the screen, the South African actress alongwith her philanthropic foundation Charlize Theron Africa Outreach Project (CTAOP) started a youth scholarship for the leaders of Africa's better tomorrow. The condition in Africa is known to all, and doing her part, Charlize has been utilizing her global reach to change the continent's future. If she is not a proof of beauty-with-brains, I don't know who is.
Read More: Actors Who Played Supervillains the Best
11. Jennifer Lawrence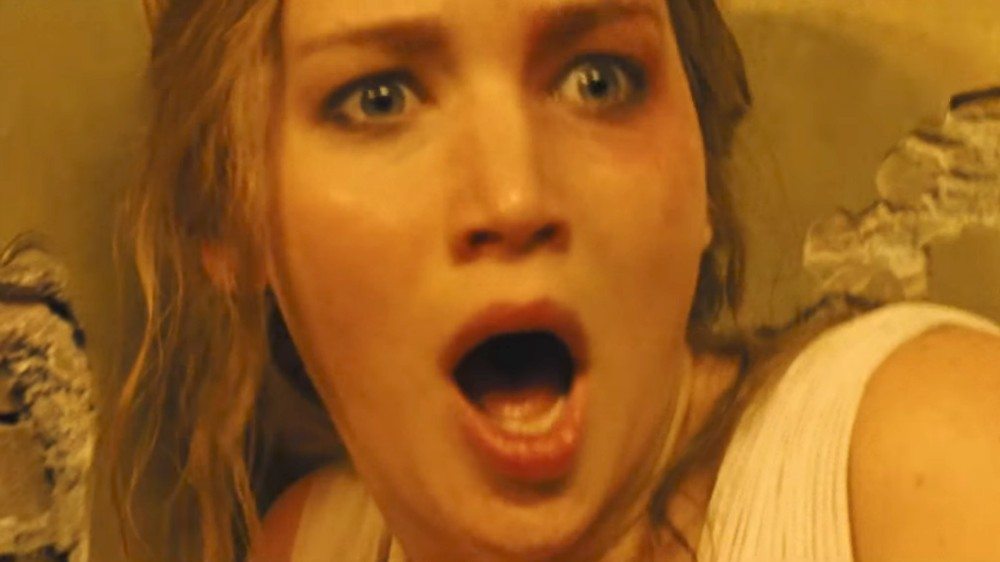 Smashing the box office with her big banner movies X Men: Apocalypse (2016) last year, Jennifer Lawrence seems to be taking it a little light in 2017. Known for her strong and resilient roles, the Girl on Fire was seen in her first movie of the horror genre: 'Mother (2017)'. As usual, she hit the track running and impressed the critics with her flawless performance. Her dedication can be seen by the fact that she accepted to do her first on-screen nude scenes for this movie. Unfortunately, she only did the one this year so we couldn't see more of her. But fret not. Soon J-Law will be seen reprising her role as Mystique in the upcoming movie X Men: Dark Phoenix (2018). Without a doubt, she is sure to bring more stars to the sky as the show goes on.
Read More: Highest Paid Actors For One Film
10. Meryl Streep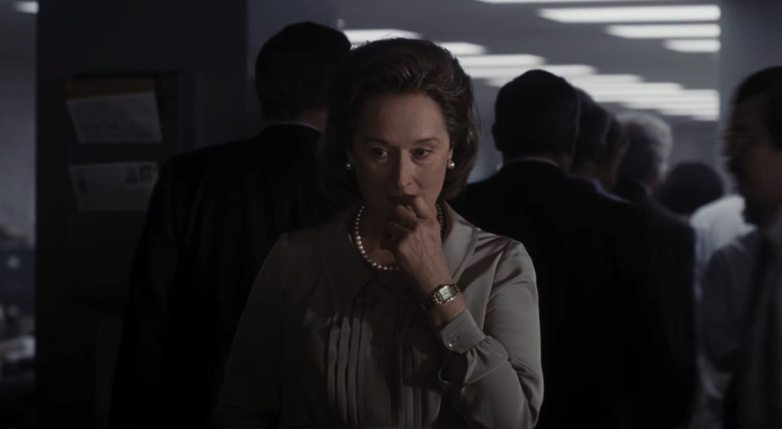 Many think no Best Actress list is complete without Meryl Streep. Some think she's just an overrated actress given more respect than she deserves. Whatever may be the case you can't argue the fact that when it comes to the most consistent and talented actress of any era, Meryl Streep's name is taken with respect. This year again Meryl has proved that she not only deserves to be on such a list but has also gathered so much experience that portraying seemingly tricky roles are just an afternoon's effort for her. Starring in a biographical drama 'The Post' this year, the uncrowned queen of Hollywood will be seen as a relentless and annoying reporter. Last year she was in the news for criticizing Donald Trump's governing style and the subsequent whiplash she received from the incumbent US president. In 2017, she has strongly backed the recent sexual harassment claims and said that she is planning to make a series of non-negotiable demands to avoid such happenings in the future. A vocal spokesperson of women representation in leadership, she has made her position clear in the matter. This year too she has made us proud of her acting as well as strong opinions.
Read More: Richest Actors in the World
9. Emma Watson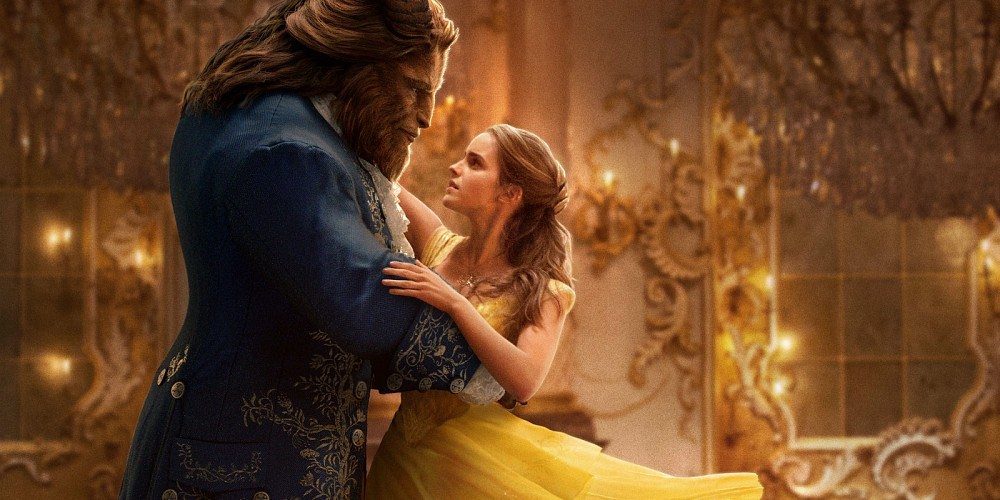 This year Emma Watson has been in the news primarily for her exquisite performance in the live action version of Beauty and the Beast. A better part of the year's first half was spent in the frenzy and excitement for the remake of Disney's classic. Relishing the English beauty in the iconic Belle dress has easily been my favorite moment of 2017. Emma not only portrayed the legendary character with the same innocence and purity we have grown up expecting from Belle but also infused it with her unique charm. When she descended the stairs with the enchanting Beauty and the Beast title song playing in the background, I can bet many hearts leaped through the air. However, the camera couldn't keep its eyes off her for all other reasons that make us love her more. 2017 for Emma has been a year of raising voice for the issues that she has been passionate about for years. An avid advocate of women rights she was accused by the press and other women groups of hypocrisy, after she posed topless for Vanity Fair Magazine. Emma answered in style, clarifying that feminism is about equality and her tits have nothing to do with it. How's that for intensity? Our 'Hermoine' has been dazzling us with her alluring beauty on the screen, and the beast of a brain, off it. Let's hope she continues her victory run in the coming year.
Read More: Richest Actresses in the World
8. Margot Robbie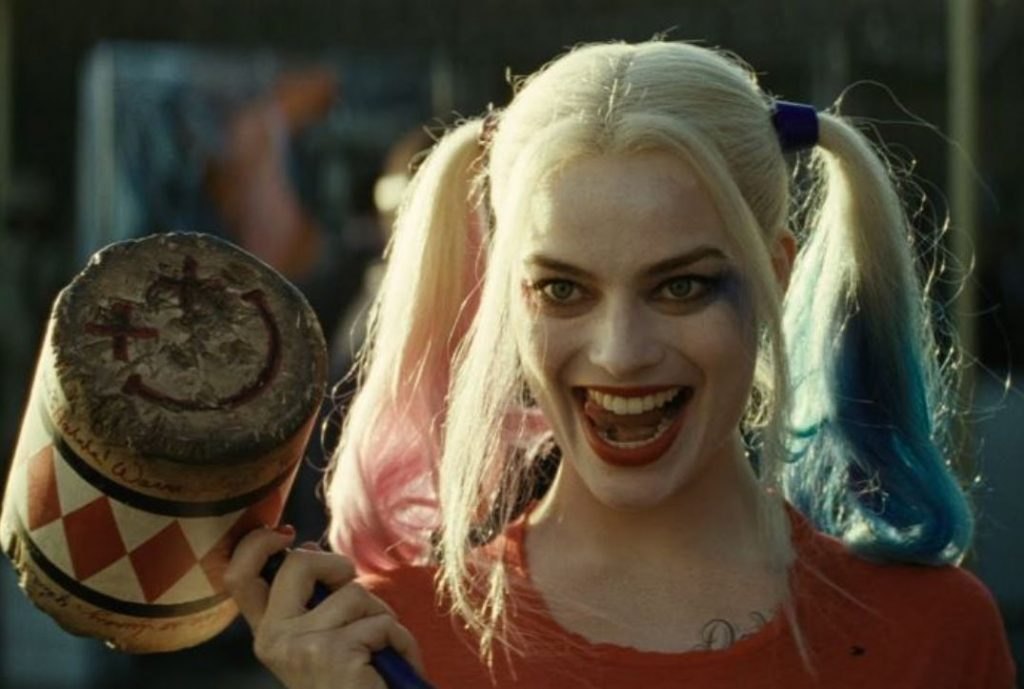 Gaining recognition with a bold role in The Wolf of Wall Street (2013), Margot has come a long way. This year she stars in her maiden production, in which she is seen as an ice skater. 'I, Tonya' is the story of Tonya Harding, the bad girl of Ice Skating. Receiving a punitive ban from competitive skating after shattering her competitor's kneecap, Tonya had dissolved in the shadows. The movie tries to show a different side of her, portraying the scandal from her perspective. Margot Robbie has been quite vocal about the film for a year now, appearing in several talk shows and press junkets. As far as the critic reviews go, I, Tonya is already making waves and seems to be a strong contender for the awards season.
Read More: Coolest Actors of All Time
7. Emma Stone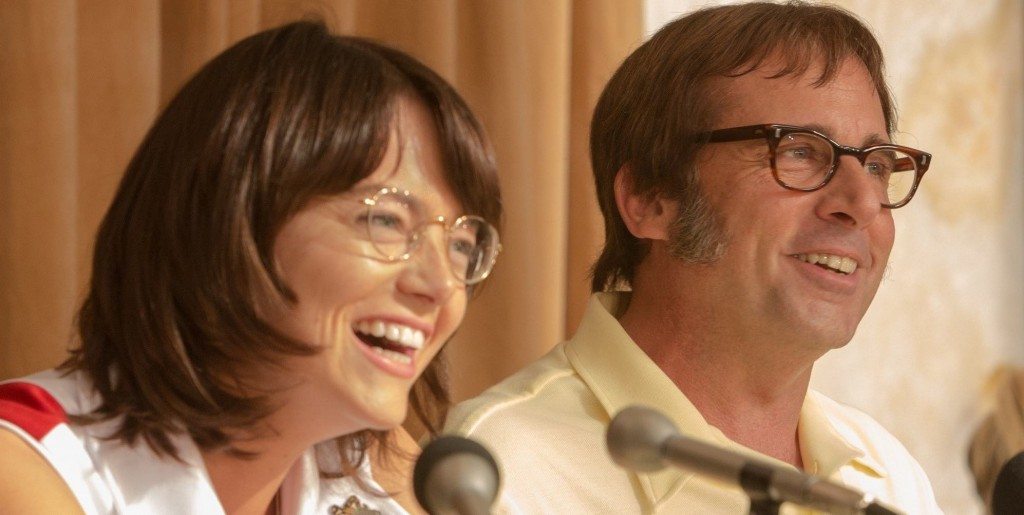 After her phenomenal run last year with 'La La Land', Emma Stone has returned to the thick of things. This time she stars in 'Battle of the Sexes', a sports drama where she will be seen in the role of a tennis player. This American beauty has been for a lot of years been doing Romantic Comedies and has garnered a girl-next-door image. Lately, however, she has been experimenting with more versatile roles. The year 2017 seems to be another stepping stone in that direction. With Battle of the Sexes, she has proved that she can stand toe-to-toe with an actor of Steve Carell's stature and give him equal competition in acting. The movie is set to be nominated for a lot of award categories this year; the most probable of them being a Best Actress call for Emma. Looking at Emma's recent success, we not only see a bright future for the gorgeous femme fatale but also for the tinsel town.
Read More: Actors Who Played U.S. Presidents the Best
6. Nicole Kidman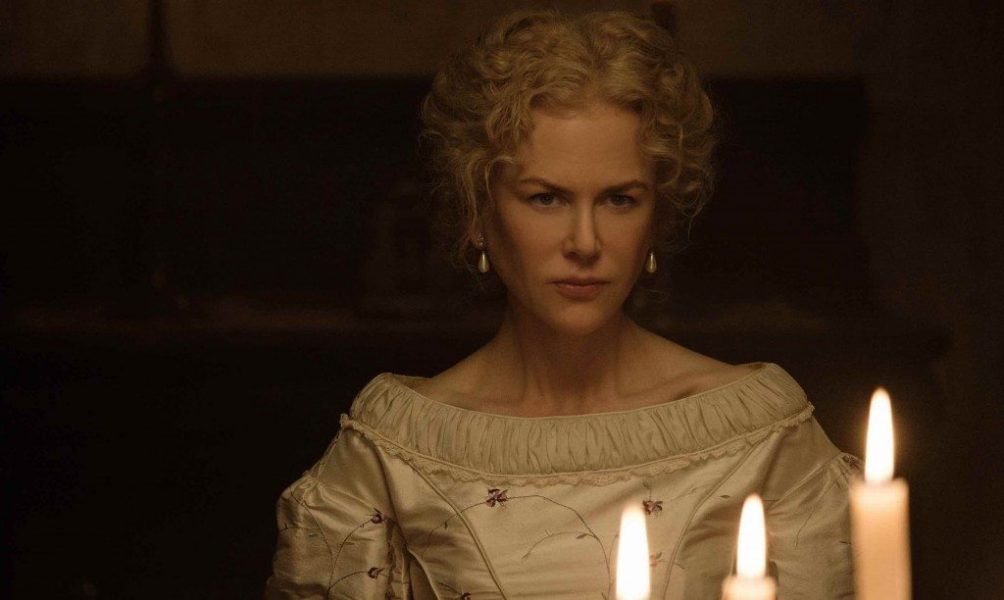 Nicole Kidman has been acting for more than 25 years now. To her credit, she has been at the top of her game right from her first film. She is one of the few actors who isn't afraid to take risks, and that's why even at the age of 50 — remember Hollywood, historically, hasn't been fair to middle-aged women — she is still finding a variety of roles. While she was excellent in both 'The Beguiled' and 'The Killing of Sacred Deer', it is her Emmy-winning act in the miniseries 'Big Little Lies' that showed why she still rules Hollywood. Hopefully, Nicole's brilliance will inspire producers to make more women-centric films and shows.
Read More: Best Game of Thrones Actors, Ranked
5. Jessica Chastain
The Oscar-nominated actress shows her acting prowess in not one, but two terrific movies this year. The first one, 'The Zookeeper's Wife' tells the story of Antonina Zabinski and her husband Jan. The keepers of the Warsaw Zoo, they helped save several war refugees during the 1939 German invasion. Her second and the most awaited movie of 2017 is Molly's Game. Based on the real-life incidents surrounding Olympic skier Molly Bloom, it unveils the secrets of America's underground poker racket involving many high-profile individuals including politicians, Hollywood actors, and business tycoons. Jessica Chastain's resilience and the genius of Aaron Sorkin; undoubtedly a deadly combination. Wading through the crowd, this California vixen has been proving herself at the box office for a long time. And this year she has delivered two back to back successes. I mean, just give her an Oscar already.
Read More: Best Comedy Actors of All Time
4. Sally Hawkins
What do I say about this one? The English actress has consistently delivered many versatile and impressing performances. She even won a Golden Globe for her exuberant optimism in the 2008 movie Happy Go Lucky. This time, however, Sally is headed straight for the top. A strong Oscar contender, she stars in a fantasy thriller 'The Shape Of Water.' Reprising her role of a genetically modified amphibian man is Doug Jones, slithering down the heart of his mute caretaker Elisa (Sally Hawkins). When his captors make up their mind to kill an anomaly of nature they call Asset, Elisa his caretaker must decide whether to let nature take its course or fight for her love. Delivering a stunning portrayal of longing and anguish, watch as Sally Hawkins tells us that no words or language can stop true affection.
Read More: Best Actors Without Oscars
3. Saoirse Ronan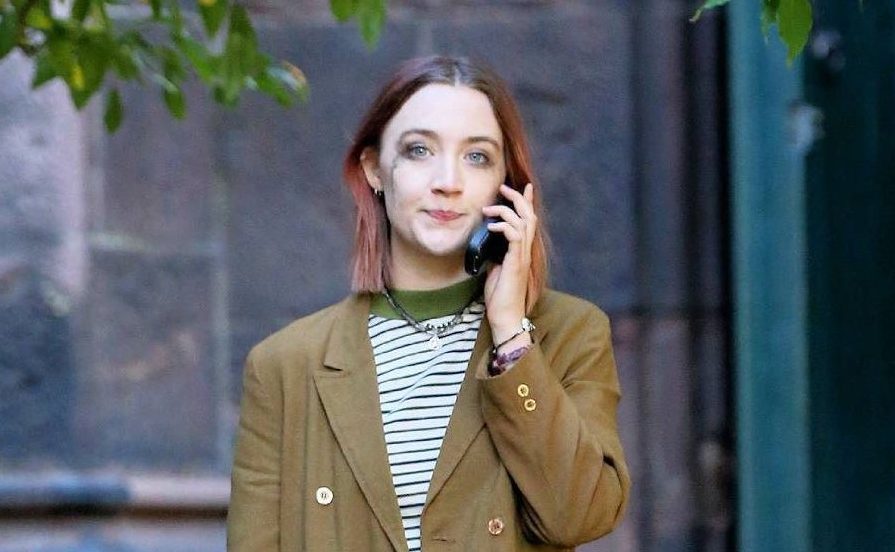 This Irish beauty seems to be close to finally win her deserved Oscar. The 23-year-old actress has already been nominated twice, once for Atonement (2008) as Best Supporting Actress and the other time as Best Actress for Brooklyn (2016). The progress certainly looks towards the better. More so because she is set to star in her new movie 'Lady Bird' this December. The movie being released in the prime nomination window is being pegged as a prime candidate for several Oscar and Golden Globe Nominations. Having already received several accolades including a standing ovation at the Toronto Film Festival, the claim seems to have solid backing. Her performance in Brooklyn last year was something to take note of, and if you believe the critics she has done it again in Lady Bird.
Read More: Best Black Actors of All Time
2. Gal Gadot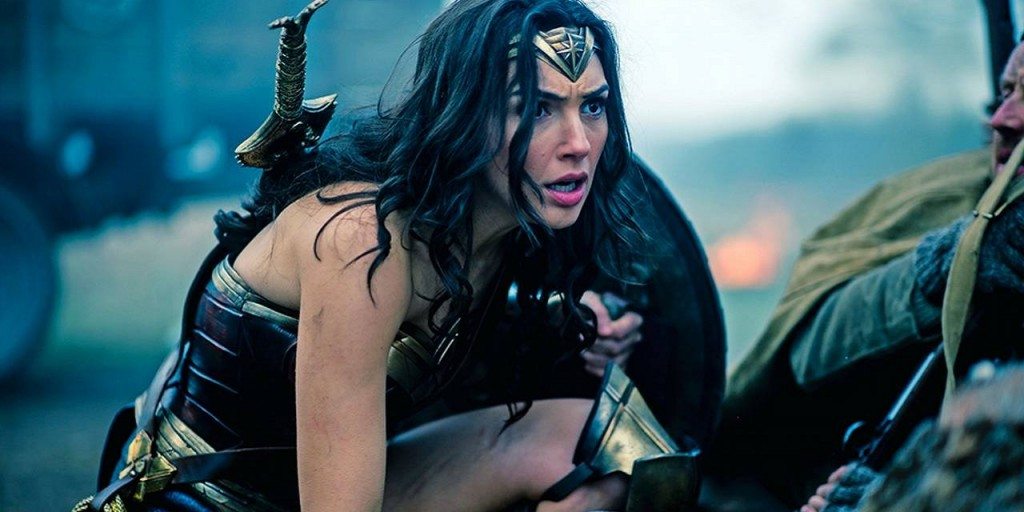 Gal Gadot has certainly taken Hollywood by storm. Having worked in smaller roles like Triple9 and Fast and Furious series, the Israeli beauty was practically unknown to people until 2017. When she appeared in Batman Vs. Superman last year, with her sexy body paired with the fierceness of a lion, the audience started noticing her. This year has been nothing short of a fairy tale for her. With back to back flawless performances in Wonder Woman and Justice League, Gal Gadot has announced in style that she's here to stay. I think it would not be an overstatement to say that Wonder Woman is the best till date of DC Universe, and a large part of that is due to the brilliant acting portrayed by Gal Gadot. Even when Justice League has proved to be a big disaster for WB, it couldn't overshadow the gorgeous smile of our Wonder Woman. Gal Gadot has undoubtedly been a 'gal' to remember in the year 2017.
Read More: Best Black Actresses of All Time
1. Frances McDormand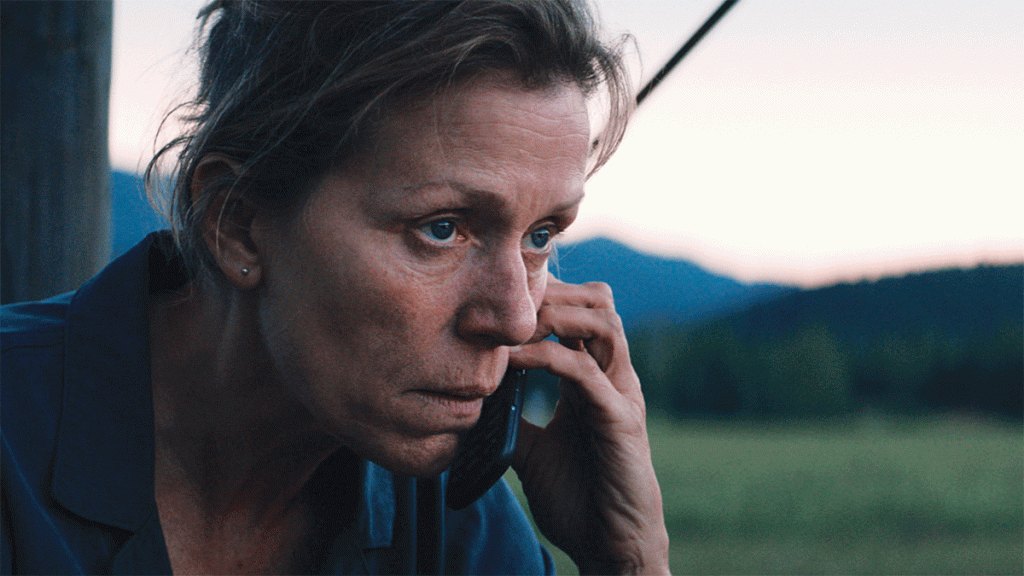 Hell hath no fury like a mother scorned. Triple crown winner (google it) Frances McDormand stars in a dark comedy titled 'Three Billboards Outside Ebbing, Missouri' this year, making fun of how the US law enforcement works. A native of Missouri, Mildred (Frances McDormand) is a grieving mother, whose daughter Angela was raped and brutally murdered seven months ago. Seeing no progress in the investigation, frustrated she puts up billboards which criticize the police department especially the police chief. Mildred and her depressed son get threatened and harassed for speaking out the truth, more so when the alleged police chief commits suicide. Watch how far a mother would go to get justice for her daughter. There is a high chance that Frances will be nominated for the Best Actress category in either/both of Golden Globes and Oscars. Maybe she can add another Academy Award to an already impressive awards showcase.
Read More: Best Actors of 2017