When Marvel wanted to expand the reach and scope of the Marvel Cinematic Universe to wider audience, the studio devised a strategy based on a spectrum of new TV shows, as nothing has as wide a reach as the television. The first TV show based in the Marvel Cinematic Universe, 'Agents Of S.H.I.E.L.D.' released in 2013 and imparted MCU a strong momentum in their foray into the new medium. It was a clever strategy on Marvel's part to then team up with Netflix for their then-upcoming shows because of the streaming giants' rising popularity. Marvel TV shows which released on Netflix immediately became major hits and proved to the world that MCU was not wrong in teaming up with Netflix.
The first show which their collaboration gave birth to was 'Daredevil', starring Charlie Cox as the eponymous superhero. As we all are aware, the character's real name is Matt Murdock, who is a lawyer by profession during the day and a vigilante by night. Unlike many other superhero characters we know of, Matt is a visually impaired person who lost his eyesight in an accident when he was a child. However, the unfortunate event becomes his strength when he has been trained in such a way by his mentor Stick that Matt's other senses evolve extremely sharp. He can listen to your heartbeat or the song playing in someone's earphones thirty meters away.
'Daredevil' stands out for its use of nourish elements in the treatment, with sudden bursts of amazingly choreographed action. The cinematography and use of lights in the series can easily rank 'Daredevil' among the most cinematic products of the Marvel Cinematic Universe. Add to that the dosage of one powerful performance after another. Cox as Daredevil, Deborah Ann Woll as Karen Page and Elden Henson as Foggy Nelson have all done tremendous jobs with their characters. But the one person who stands out from the rest is Vincent D'Onofrio as Wilson 'The Kingpin' Fisk. D'Onofrio does such an amazing job with the character that by no time you will start hating Fisk and getting genuinely afraid by the menace he produces on the screen. Mention also must be made of the action sequences, especially two prison fight scenes- Frank Castle's inescapable brutality in Season 2 and a masterfully directed sequence featuring Matt in Season 3. 'Daredevil' went on to become one of the best superhero shows ever over the years. So, without further ado, here is the list of best TV series similar to 'Daredevil' that are our recommendations. You can watch several of these TV shows like 'Daredevil' on Netflix, Hulu or Amazon Prime.
5. Iron Fist (2017 – 2018)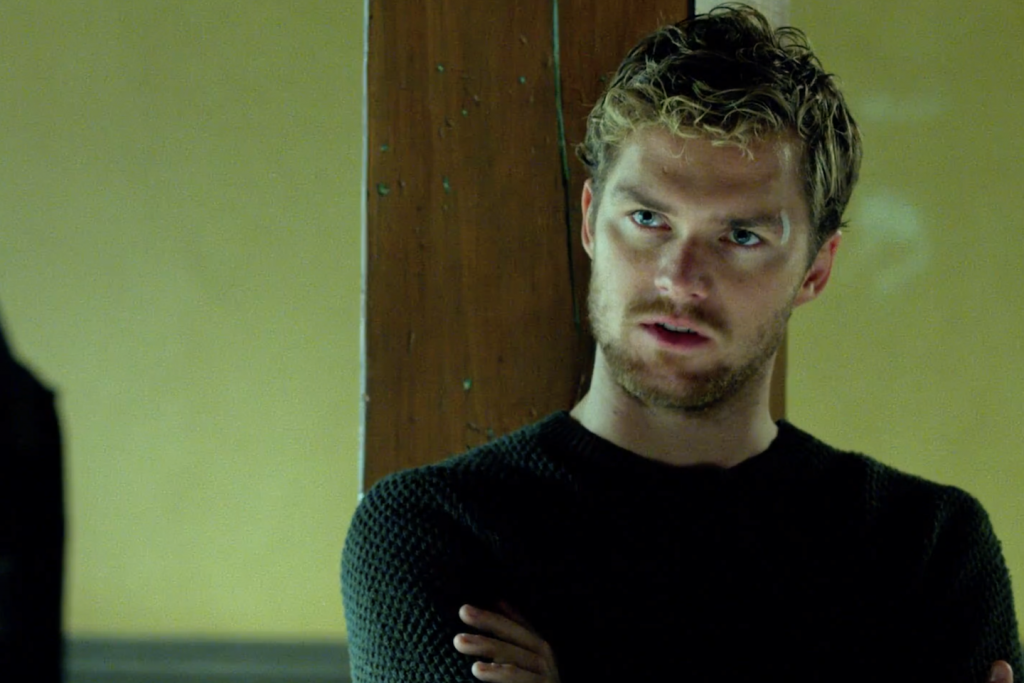 Another fruit of the Marvel-Netflix collaboration, 'Iron Fist' is the story of Danny Rand, the son of a billionaire industrialist who returns to New York after being presumed dead for more than a decade. Naturally, his father's business partner Harold Meachum and his children who are now running Rand Enterprises are skeptical of Danny's claims. During the time Danny was presumed to be dead, he was actually residing at a monastery in the Himalayas, learning martial arts and acquiring the powers of how to call upon a supernatural source of power called the 'Iron Fist'.
Amongst the six Marvel shows that released on Netflix, 'Iron Fist' received the least critical acclaim, with complaints about its formulaic plot resonating across several reviews. However, it is not that this series is without promise. There are some memorable action sequences and the second season also does a much better job than the first. Like all the other MCU shows on Netflix, 'Iron Fist' too got canceled after Disney announced the launch of their own streaming service Disney+, which with the the home of all the shows and movies under the Disney umbrella. A possible reboot of 'Daredevil' for the new streaming platform is also in the pipeline.
Read More: TV Shows Like Supernatural
4. Luke Cage (2016 – 2018)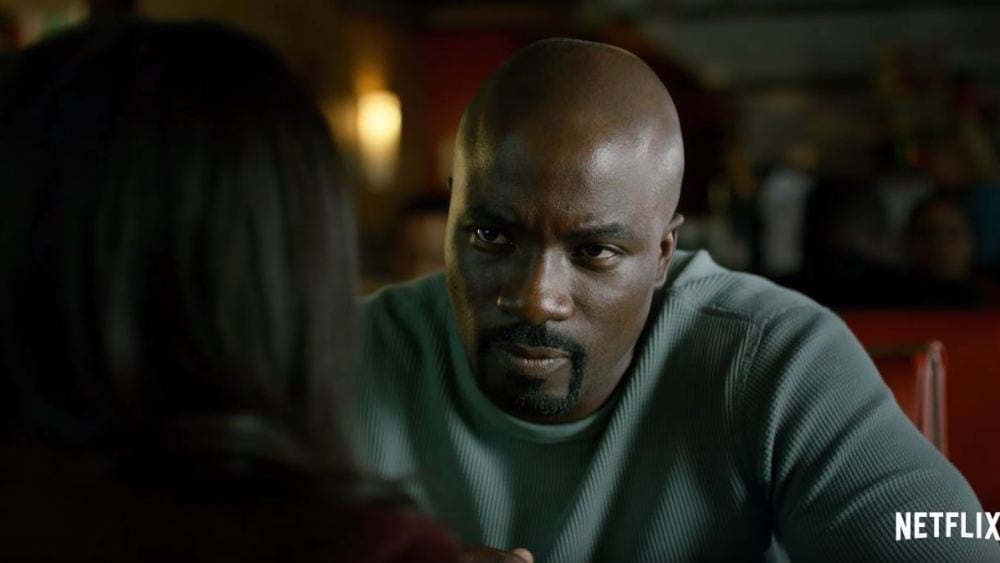 Mike Colter was first introduced as the indestructible Luke Cage in Season 1 of 'Jessica Jones', probably to see how the audience responds to the character. With the assurance the makers got when both Colter and the character were warmly received, they went ahead with the 'Luke Cage' TV series. Cage has acquired his supernatural powers of indestructible skin and immense physical strength from a botched scientific experiment while he was imprisoned wrongly for the murder of his wife. After he comes out, Cage chooses a quiet life, but forgets that the quiet life never chose him. While working as a dishwasher at a local bar, he gets involved in a fight against hardened criminals and corrupt politicians in a bid to protect his neighborhood, Harlem.
'Luke Cage' stands out as a series because of two very important reasons- firstly, it is a socially conscious story. Harlem is a predominantly African-American residential and cultural habitat which has been often stereotyped as a crime haven. They cannot afford education for their children who then end up choosing a path of crime. Cage is set on a mission to keep the neighborhood free from the people who breed criminals. Secondly, the series pays homage to the 70s blaxploitation films which became popular because mainstream Hollywood never made many films on the black community. The direction, editing, set designs and performances we see in 'Luke Cage' are superbly impressive. Mahershala Ali stands out for his performance as the crime lord Cottonmouth.
3. Jessica Jones (2015 – 2019)
'Jessica Jones' released in November 2015 and immediately received a lot of love from both audiences and critics for the approach the series took in its treatment and characterization of the leading character. Jessica is a traumatized soul, having witnessed the death of her parents and siblings right before her very eyes. Though Jessica puts up a tough appearance, it becomes very clear to us that she suffers from a certain degree of PTSD. When the story begins, we see Jessica, a former superhero, has given up the job and works as a private eye. When she's not working, she's downing bourbon in copious amounts. It is from her dark past that a character called Kilgrave comes to haunt Jessica.
Now, she has to defend herself as well as the people of New York from the destructible power of mind-control that Kilgrave possesses. This is another series where film noir movies come as a massive influence. The unique use of light and shadow reflects the sinister version of New York where the story is set. Krysten Ritter's casting as Jessica is an inspired one. She truly gets under the skin of the disturbed character and delivers a multilayered performance. David Tennant as Kilgrave is also superbly impressive. All in all, do not miss this show for Jessica herself. She is so strong even after going through so much that she can inspire anyone who has ever felt down and out in his or her life.
Read More: TV Shows Like Jessica Jones
2. The Defenders (2017)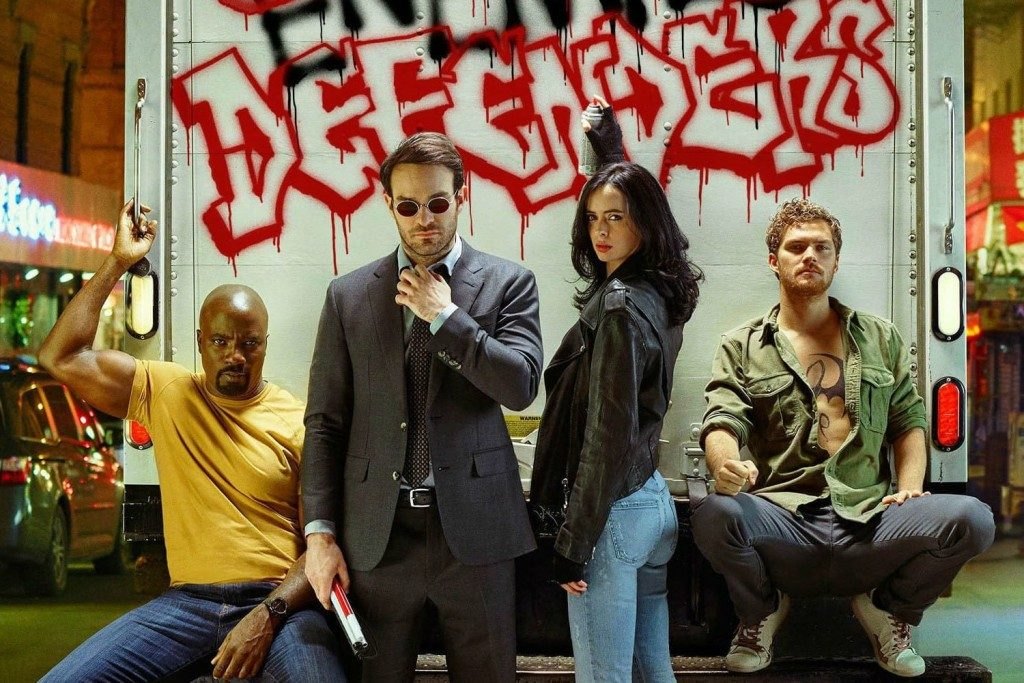 Well, 'The Defenders' is not that great a show compared to the standalone ventures of its leading characters. However, if you have already watched 'Daredevil', 'Jessica Jones', 'Luke Cage', and 'Iron Fist,' you will want closure. And this is the series which serves the purpose. In both 'Daredevil' and 'Iron Fist', we come across the name of a sinister organization called 'The Hand' which is trying to cause a major act of destruction in New York City. The four superheroes initially start working in their individual capacities against 'The Hand,' but later join forces to take down their common enemy. This eight-episode miniseries is perfect for binge-watching. Its highlights are some elaborate action sequences, a smooth blending of four different narratives, and the cool quotient our favorite superheroes add when they're on the screen together.
1. The Punisher (2017 – 2019)
Jon Bernthal breathes life into this violent and mentally unstable character like no one else has managed to do before him. His is an inspired casting if there ever was one in MCU shows. 'The Punisher' is starkly different from most other superheroes– he does not hesitate to kill. In fact, killing is what he does best. After witnessing his family being slaughtered in front of his very own eyes, US Marine Frank Castle decides that his life's mission will now be to kill as many criminals as possible and look for the killers of his family. This leads him down a path of terrible violence and confrontation with his own past demons. 'The Punisher' boasts of some of the best action sequences in the history of television. The storytelling and treatment pushes the series way beyond comic books into a realm of its own. The character Travis Bickle, played by Robert De Niro in 'Taxi Driver' has served as a major inspiration for the creation of Castle. Both these characters are so disgusted by what they see around themselves that they decide the only way to clean off the dirt is to get your hands dirty.
Read More: TV Shows Like The Punisher