Marvel's collaboration with Netflix has given us some great series like 'Jessica Jones', 'Daredevil', 'Iron Fist', 'Luke Cage', 'The Punisher', and 'The Defenders'. Out of these, the two which appeal to me the most are definitely 'Daredevil' and 'The Punisher'. In terms of content, these two shows trump the others. And while 'Daredevil' is fantastic show, 'The Punisher' has really treaded on uncharted territory in terms of its action sequences. They are some of the coolest, grittiest, bloody action sequences in television history, something we had never seen before. And we knew 'The Punisher' was going to be different as soon as we saw the jail corridor action sequence involving Frank Castle in the second season of 'Daredevil'.
Frank Castle is a superhero who is vastly different from the usual ones. He is ruthless, does not hesitate to kill, and does not preach about goodness or kindness in the world. Because there isn't any. Frank has seen his entire family being killed right in front of his eyes, and since then, he has taken an oath to wipe out evil from the surface of this earth. It is a daunting task to talk about shows like 'The Punisher' because it is so unique. And moreover, the casting of Jon Bernthal has been the best decision in superhero shows or movies in a long, long time. He brings the extra edge and intensity to the character which were missing from the previous adaptations of the same. With all that said, here's the list of best shows similar to 'The Punisher' that are our recommendations. You can watch several of these series like 'The Punisher' on Netflix, Hulu or Amazon Prime.
11. Banshee (2013 – 2016)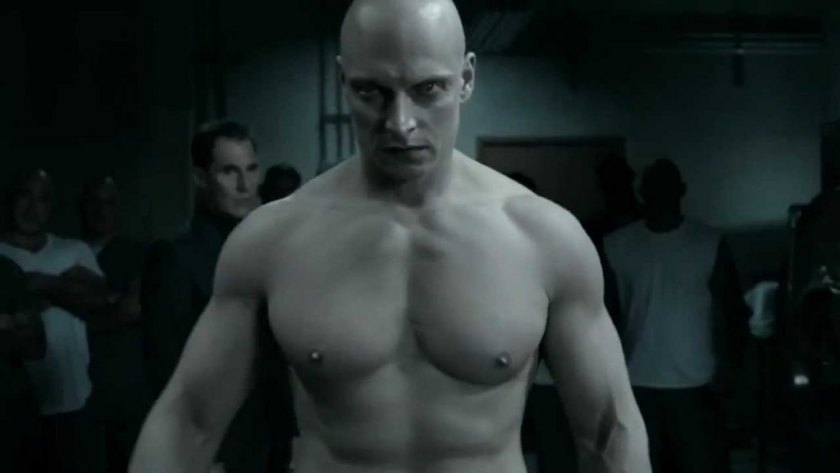 Created by Johnathan Tropper and David Schickler, 'Banshee' is the story of an ex-con who has taken the identity of a small-town sheriff, Lucas Hood. The new Hood has been in jail for the past 15 years. He wants to reconnect with his former girlfriend, with whom he had stolen diamonds worth 15 million dollars from her father and his boss, the gang lord Rabbit. Rabbit's daughter Anastasia had also escaped and is now the wife of a District Attorney. Some of the characters created in the series were great. Ulrich Thomsen's character called Kai Proctor is a remarkable creation, and so is Geno Segers as Chayton Littlestone. The lead character is played by Anthony Starr. Interestingly, we never get to know the character's original name, but only his adopted identity — Lucas Hood.
10. Deadly Class (2019 – Present)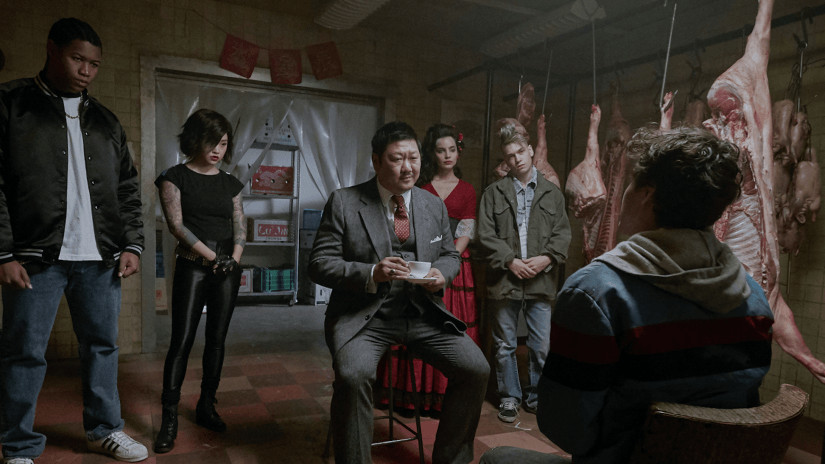 Have you ever heard of a school where only the children of criminals go? Well, King's Dominion is a school like that. And this is where our lead character in the show 'Deadly Class' finds himself in. Benjamin Wadsworth plays the role of Marcus Lopez Arguello, the new student in King's Dominion. When he joined the institution, Marcus did not have any idea that he would be entering a place where he will find children of such dangerous people all around him. We see how he manages to live his life in the school as he slowly gets mixed up in such bad company. There are some truly amazing action sequences in this show.
9. Arrow (2012 – 2019)
Based on the DC character Green Arrow, 'Arrow' is the story of a rich businessman, Oliver Queen, who, when not taking care of his business, is fighting the bad guys using his superior skills in combat and archery. Queen and his father were out on the ocean in their yacht when they were caught in a storm and went missing for five years. Queen's father passed away when finally, after five years, Oliver gained superior fighting and archery skills. He used his powers to locate names in his father's journals of criminals who have built a fortune and need to be taken down. The series was met with positive reviews since its inception. It was the first series of the Arrowverse where there are other shows like 'The Flash' and 'Supergirl'.
8. Strike Back (2010 – Present)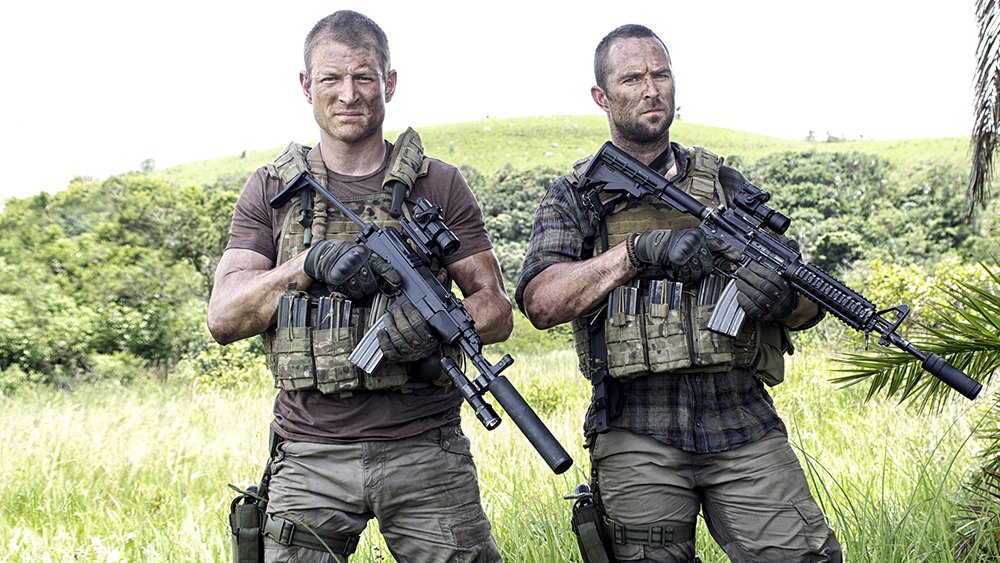 Section 20 is the most highly-trained and secretive special-ops force of British intelligence service MI6. They carry out high-risk operations all across the world which involve rescue missions, capturing of terrorists or most wanted criminals. This show is based on the several operations carried out by this force. It is based on the book of the same name written by Chris Ryan, who himself is a former soldier of the Special Air Service. The series is an action-packed thrill-ride and has some great special effects. It is a must-watch for lovers of action shows and films.
7. Legion (2017 – Present)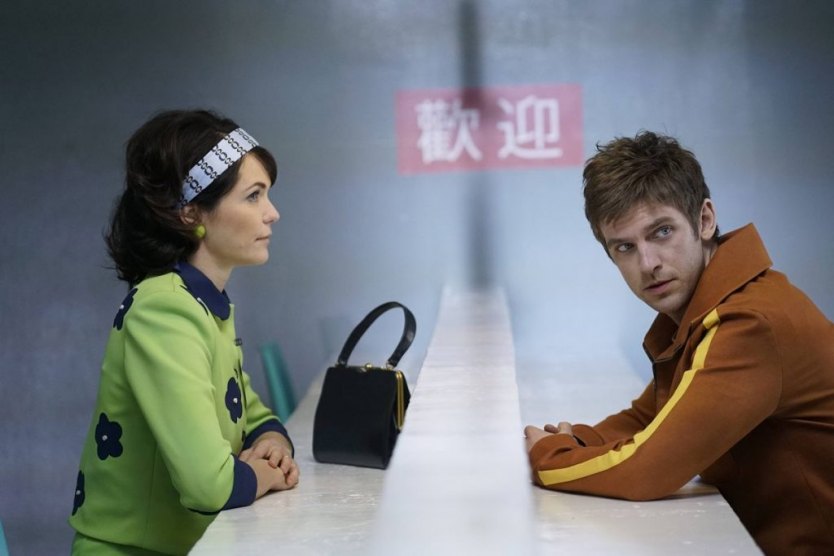 This show is also based on Marvel characters, with Dan Stevens donning the role of David Haller, also known as Legion. Since his childhood, Haller had been doing the rounds of mental health institutions because he was seeing visions constantly and was diagnosed with schizophrenia. And surprisingly enough, a government agency called Division 3 has also been on a lookout for him. While trying to escape, Haller gets rescued by a group of mutants who let him know that it wasn't his fault that they were looking for him. Haller was actually a mutant as well and there is nothing wrong with him. His mind was being controlled by a mutant called Shadow King. This series takes an interesting turn from regular superhero shows by making it a visually stunning and surreal show.
6. Lethal Weapon (2016 – Present)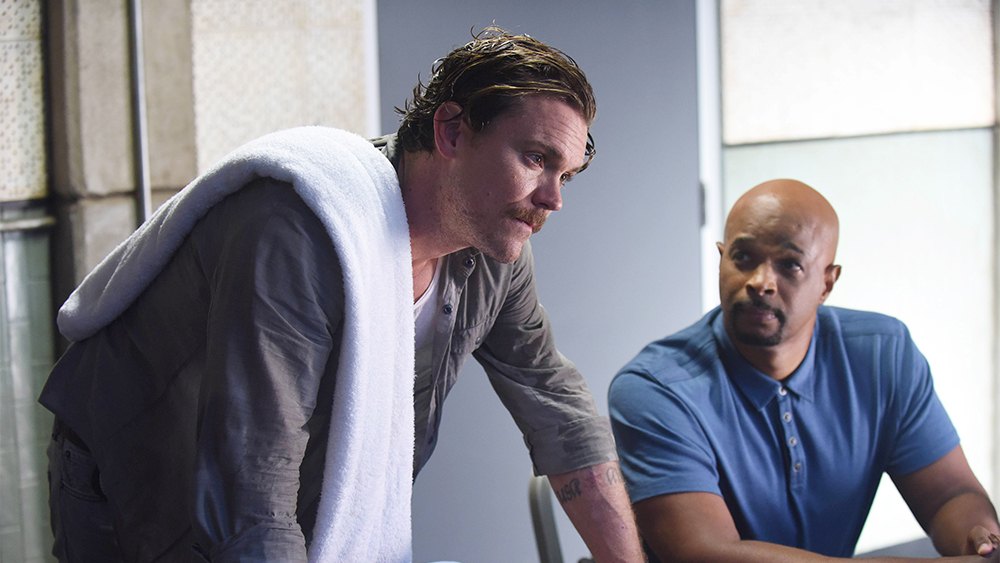 Based on the highly popular buddy cop action franchise starring Mel Gibson and Danny Glover, 'Lethal Weapon' was made into a series in 2016 with Clayne Crawford donning Gibson's character of Martin Riggs and Damon Wayans playing Roger Murtaugh, a responsible cop who follows the law. Riggs' character is that of a daredevil cop who will go to any extent to catch a criminal, even if it is beyond the scope of what his job allows him to do. The show offers a great blend of action and comedy but kills off the Riggs character by the end of season two. However, in the first two seasons, the chemistry between the characters of Crawford and Wayans was highly appreciated by critics.
5. Luke Cage (2016 – 2018)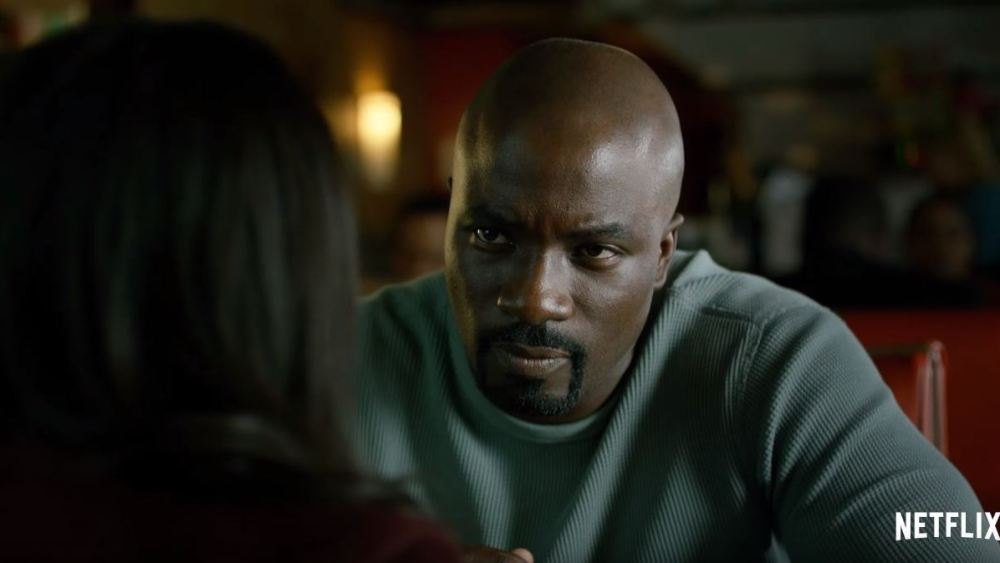 Another of the Marvel TV shows on Netflix, 'Luke Cage' is about a former convict who is mutated by a scientist into a man with superhuman strength and unbreakable skin. Like Frank Castle, Cage is also a hard-hitter, and it would have been really exciting if these two characters had a crossover episode or miniseries. Luke (Mike Colter) lives in the Harlem neighborhood of New York City and here he gets into trouble with local mob boss Cottonmouth (Mahershala Ali). Cottonmouth's cousin is a councilwoman from the area and supports his activities. In the series, we see how Luke manages to reveal that the crime for which he was sent to jail was not committed by him.
4. Jack Ryan (2018 – Present)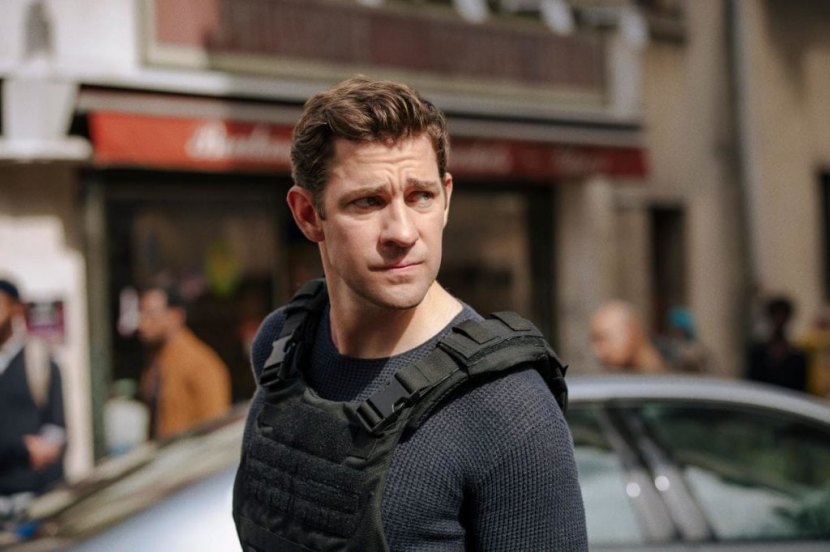 John Krasinski, who first got noticed in the US version of 'The Office', plays the titular character which was famously created by the writer Tom Clancy. In the first season, we see Ryan working as an analyst for the CIA after serving his time in the army as a Marine. While at his job, Ryan one day discovers something mysterious about a series of bank transfers and follows it up to find out about a deep and sinister terrorist plot. The second season, according to the makers, is about Ryan facing off against "the forces in power in a dangerous, declining democratic regime in South America." The show has widely been praised for its action sequences and plot.
Read More: TV Shows Like Sons of Anarchy
3. Into The Badlands (2015 – Present)
After 'The Punisher' there can be only one show which has some of the best action sequences in television right now, and that is definitely 'Into The Badlands'. The show depicts a dystopian world where civilization has collapsed and the world is run like a feudal system right now and the rulers are called 'Barons'. These barons have highly-trained armies called clippers who are masters of martial arts. Interestingly, the barons have abolished all forms of firearms in this world. Beyond the rules of the barons, there exists fringe groups which roam around on their own and are called Totemists. The series was praised for its martial arts action scenes, but not for the plot or characters.
2. The Blacklist (2013 – Present)
'The Blacklist' features James Spader, who first grabbed our attention in Steven Soderberg's 'Sex, Lies, and Videotape' (1989), in the lead role of Raymond "Red" Reddington. Red had been an FBI agent before going into hiding and entering a life of crime for 20 years before he surrendered himself. Upon surrendering, Red reveals he has a list of some of the most notorious yet unknown criminals in the world and he can help the FBI get to them. However, he has two conditions which need to be met. The show has met with positive response and Spader's acting has been adjudged as stellar by various critics and publications. The series has also inspired a comic book and a video game.
Read More: TV Shows Like Family Guy
1. Daredevil (2015 – 2018)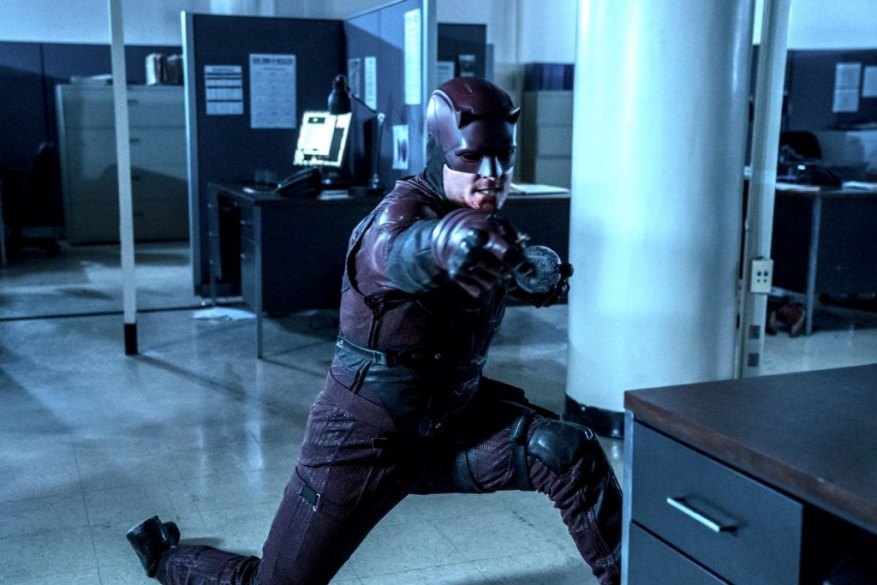 It was in 'Daredevil' season 2 that we first met The Punisher, and so it was imperative for this show to have a place on this list. 'Daredevil' was the first Marvel series produced and streamed in Netflix, and its success helped the producers bring out the other series. The lead character of the show is Matt Murdock. He lost his vision and his father during childhood and was then taken in by a man called Stick who taught him to use his other senses and also to become an expert fighter without the use of his eyes. This show is dark, gritty, and there are some great performances here, especially by Vincent D'Onofrio who plays the role of Wilson Fisk, Daredevil's arch-nemesis.
Read More: TV Shows Like Arrow