'Marvel's Agents of S.H.I.E.L.D.', created by Joss Whedon, Jed Whedon, and Maurissa Tancharoen, revolves around the activities of the organization named S.H.I.E.L.D. (Strategic Homeland Intervention, Enforcement, and Logistics Division) from the Marvel Cinematic Universe, as described in its comic franchise. The peacekeeping and spy organization has Phil Coulson as the leader who assembles his team of agents to tackle weird and fresh cases in this strange fictional realm of superheroes. One of their cases includes the Project Centipede, run by 'The Clairvoyant'. Further investigations reveal that this group is backed by Hydra, a terrorist organization whose members have also infiltrated S.H.I.E.L.D.
Later, several events lead to the destruction of S.H.I.E.L.D. and Coulson becomes the director. Coulson tries to rebuild the group while still dealing with Hydra as well as the Inhumans. Later episodes reveal Coulson gathering a team of Secret Warriors who fight against the powerful Inhuman leader Hive. The story then progresses to S.H.I.E.L.D. tracking down other anti-heroes such as Robbie Reyes aka Ghost Rider.
With several story arcs, each season of 'Marvel's Agents of S.H.I.E.L.D' explores a different plotline. Packed with a lot of action, stunts, and investigations, this is an engaging series for lovers of superhero fiction. So if you have not watched it yet, you can catch all of its seasons on Netflix. And if you have, let's guide you through some of our favourite titles that are tonally and stylistically similar to this one. Here's the list of best shows similar to 'Agents of S.H.I.E.L.D' that are our recommendations. You can watch several of these series like 'Agents of S.H.I.E.L.D' on Netflix, Hulu or Amazon Prime.
10. Agent Carter (2015-16)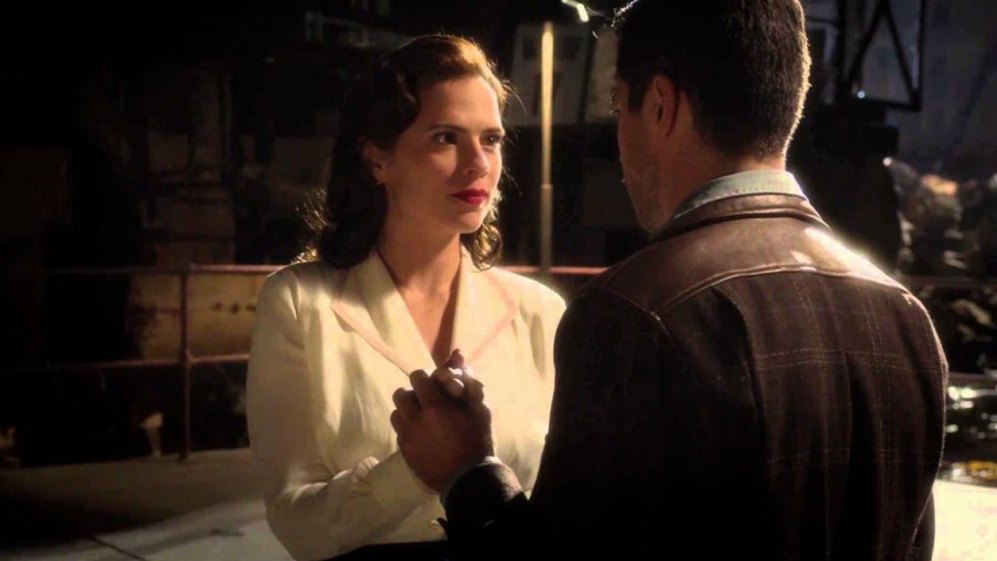 'Marvel's Agent Carter', created by Christopher Markus & Stephen McFeely, is centered around Peggy Carter, a character from the Marvel Comics franchise. You might remember her from her appearance in 'Captain America: The First Avenger'. The show takes us to 1946 where Carter is employed with the Strategic Scientific Reserve (SSR) in New York City. Meanwhile, she also secretly helps Howard Stark, who is wrongly charged with supplying arms to the enemies of the US. In her quest to find the actual perpetrators, she is aided by Edwin Jarvis. After solving this case, she gets transferred to LA to uncover the Atomic Age conspiracy, orchestrated by the Secret Empire after World War II.
9. The Defenders (2017-)
'Marvel's The Defenders' is a Netflix Original miniseries created by Douglas Petrie and Marco Ramirez. It brings together four of Marvel's characters — Daredevil, Jessica Jones, Luke Cage, and Iron Fist — who form this superhero team and join hands to save New York from the threat posed by the anti-hero group called 'The Hand'. You can watch this show here.
8. Avengers Assemble (2013-19)
Developed by Joe Casey, Joe Kelly, Duncan Rouleau, and Steven T. Seagle based on the Marvel superhero team The Avengers, this animated superhero series debuted on Disney XD on May 26, 2013. It introduces us to Falcon who has freshly joined the group. He partners with Iron Man, Captain America, Thor, Hulk, Black Widow, and Hawkeye in order to save the world from several incoming perils.
7. Guardians of the Galaxy (2015-)
Yet another superhero animated series and based on the eponymous crew from Marvel Comics, 'Guardians of the Galaxy' debuted on September 26, 2015. The story revolves around its primary team members, who are Star-Lord, Gamora, Drax the Destroyer, Rocket Raccoon, and Groot. They come across the Spartaxian CryptoCube which contains a map leading to the Cosmic Seed, a powerful weapon which can create a whole new universe. Now, these superheroes have to find and destroy the seed before it falls into the hands of Thanos, who can use its power to bring destruction to the world.
6. The Super Hero Squad Show (2009-11)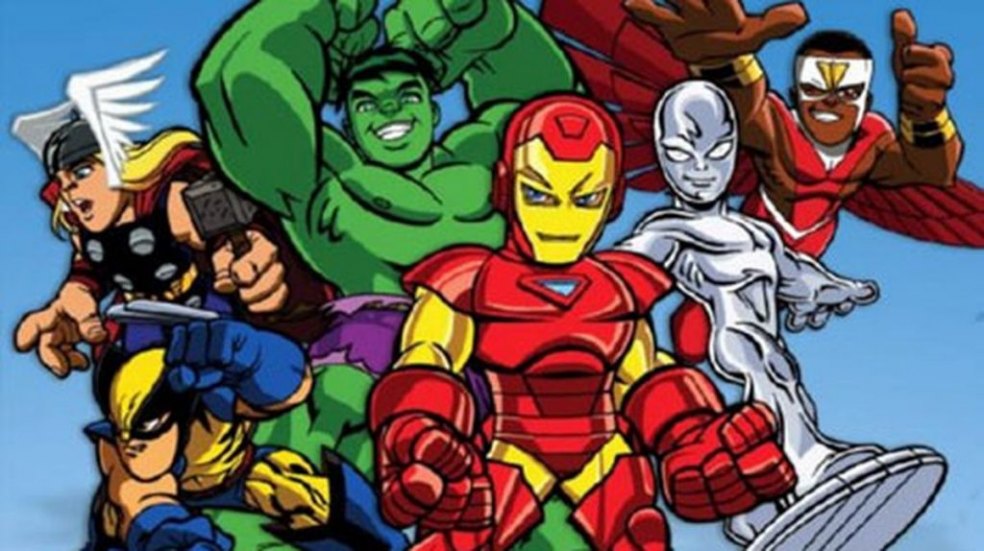 'The Super Hero Squad Show', a cartoon series based on Marvel's eponymous action figure line, ran from 2009 to 2011. In this show, Marvel characters such as Avengers, the X-Men, and others are depicted in super-deformed, cartoonish avatars. It is a parody show, where we witness how our favorite superheroes often find themselves in comic, funny situations.
5. DC's Legends of Tomorrow (2016-)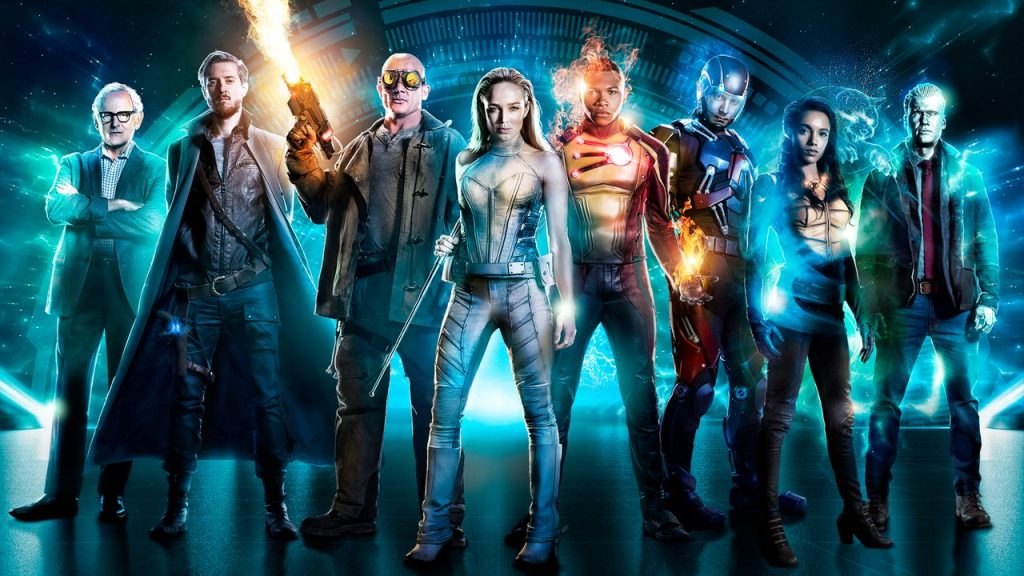 'DC's Legends of Tomorrow', developed by Greg Berlanti, Marc Guggenheim, Andrew Kreisberg, and Phil Klemmer, revolves around several superhero characters featured in the DC Comics. Set in the fictional universe of Arrowverse, here, we witness several other new characters along with Arrow and Flash. The story introduces us to Rip Hunter, who is a time traveler, and brings together a team of superheroes in order to combat a major threat.
4. Arrow (2012-)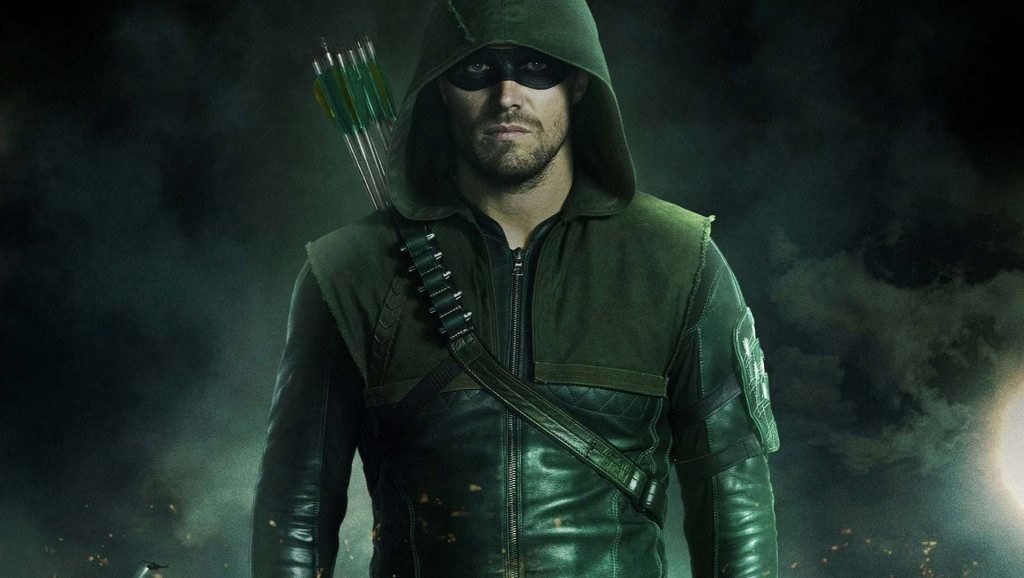 Written and produced by Greg Berlanti, Marc Guggenheim, and Andrew Kreisberg 'Arrow' revolves around the DC comics superhero named Green Arrow. It is about Oliver Queen, who comes from a wealthy family. However, as fate would have it, one day, he and his father get lost in the sea when their yacht collapses in a storm. Although his dad dies in the accident, he arrives in a seemingly uninhabited island and manages to live there. In the island, he learns how to fight, survive, and fend for himself. He also uncovers the dirty secrets behind his father's billion-dollar business which was built over corruption and dishonest dealings. Now, he returns home after five years in order to bring law and order to his city. Equipped only with a bow, he travels around the town finding and hunting down corrupt individuals.
3. Doom Patrol (2019-)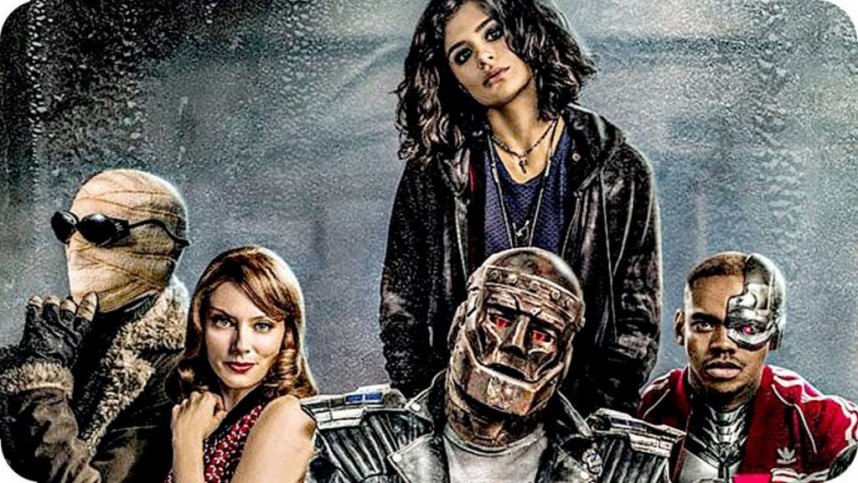 'Doom Patrol', based on the eponymous superhero team from the DC Universe, is a spin-off of 'Titans'. It stars April Bowlby, Brendan Fraser, and Matt Bomer alongside Diane Guerrero, Alan Tudyk, Joivan Wade, and Timothy Dalton in major roles. The events in this show take place after those depicted in the season 1 episode, namely 'Doom Patrol' of 'Titans'. The story revolves around the characters of Cliff Steele aka Robotman, Rita Farr, Larry Trainor aka Negative Man, and Kay Challis aka Jane, who are brought together by Victor Stone aka Cyborg. The mission of this team is to rescue their mentor Dr. Niles Caulder aka The Chief, who has been abducted and held prisoner by the main villain of this show — Mr. Nobody.
Read More: TV Shows Like iZombie
2. The Avengers: United They Stand (1999-2000)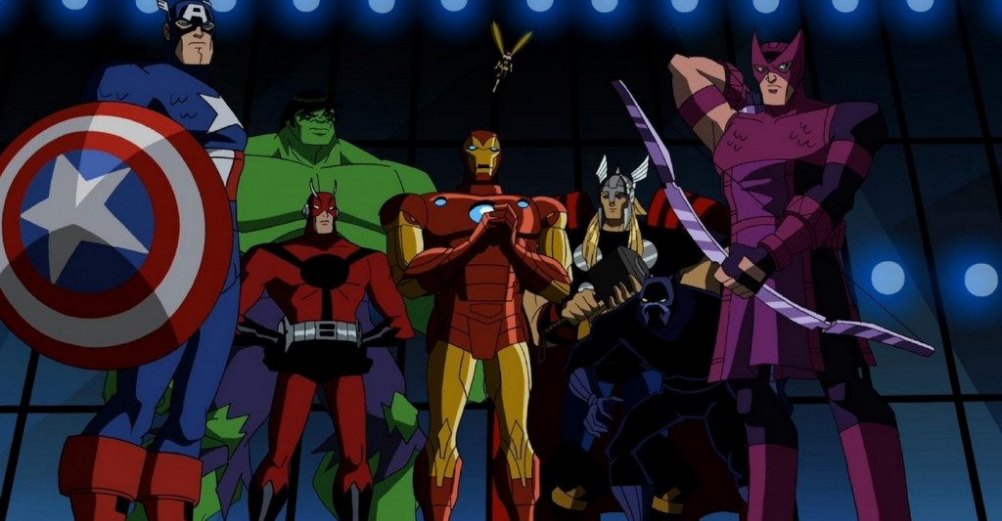 'The Avengers: United They Stand', another animated series based on this superhero team from DC Comics, first debuted on October 30, 1999. Produced by Avi Arad, this crew includes Ant-Man, Wasp, Wonder Man, Tigra, Hawkeye, Falcon, Vision, and Scarlet Witch. The story introduces us to the Masters of Evil and gives flashbacks to Captain America defeating Baron Zemo. Iron Man, meanwhile, helps the team in thwarting Zodiac's plan to destroy the earth by sending down a radioactive satellite.
We witness several of DC villains featuring here such as Ultron, Kang the Conqueror, Egghead, Baron Helmut Zemo, Tiger Shark, Absorbing Man, Moonstone, Whirlwind, Boomerang, Cardinal, Dragonfly, Grim Reaper and Zodiac. Other characters who make appearances are the Swordsman, the Circus of Crime, Namor, Attuma, Agatha Harkness, and the Salem's Seven. We also get to know about several historical events, like how the partnership of Falcon and Captain America developed, Hawkeye became partially deaf, Namor became a half breed and Tigra gained the abilities of a cat.
Read More: TV Shows Like Big Hero 6: The Series
1. Young Justice (2010-)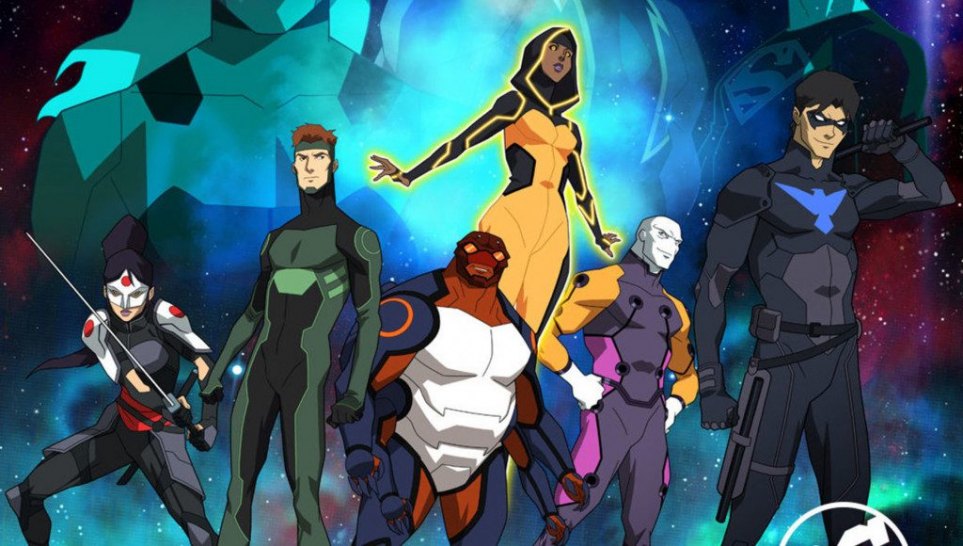 'Young Justice', our last entry on this list, is an animated Cartoon Network show developed by Brandon Vietti and Greg Weisman. Inspired by the Young Justice comic franchise from Peter David, Todd Dezago and Todd Nauck, this show revolves around the lives of teen superheroes and their sidekicks. All these individuals are members of a secret organization and are the younger versions of their adult characters in Justice League. The story simply chronicles their adventures as they attempt to save the world and solve regular daily life issues.
Read More: TV Shows Like The 100