Marvel's 'Inhumans', based on the Marvel Race of the same name, revolves around the Inhuman Royal Family, who reside in the kingdom of Attilan. Due to a genetic glitch, they are an enduring clan, blessed with superpowers. They live in their secret island kingdom, secluded from outsiders. The members absorb these mutations by subjecting themselves to a strange ritual which involves exposing their bodies to the Terrigen Mists. This powerful substance fills them with unearthly and extraordinary superpowers. However, when the royal family is attacked by a military coup, they barely escape and seek refuge in the Hawaii islands. Here, they have to seek out means to save themselves and humanity from the threats of sinister forces and also from the evil approaches of patriarch Black Bolt's insane brother, Maximus the Mad.
Grim, compelling, and gritty, 'Inhumans' is definitely an engaging watch. But there are several other shows too that are tonally and stylistically similar to this one. Here's the list of best shows similar to 'Inhumans' that are our recommendations. You can watch several of these series like 'Inhumans' on Netflix, Hulu or Amazon Prime.
11. The Defenders (2017)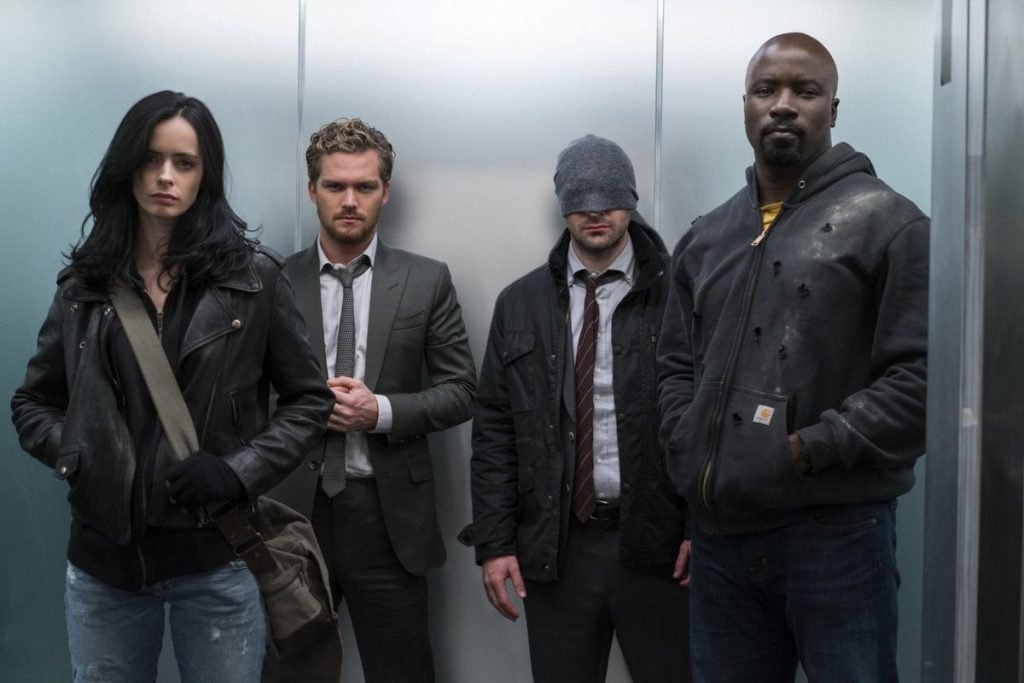 'Marvel's The Defenders', an eight-episode miniseries, is created by Douglas Petrie and Marco Ramirez. The Netflix Original revolves around four of Marvel's greatest superheroes — Daredevil, Jessica Jones, Luke Cage, and Iron Fist — who come together to form this team with the same name. The plot transports you to the Marvel Cinematic Universe and is connected with other films and series from the franchise.
The show stars Charlie Cox as Matt Murdock (also known as Daredevil), Krysten Ritter as Jessica Jones, Mike Colter as Luke Cage, and Finn Jones as Danny Rand aka Iron Fist, all of them reprising their roles from their separate shows. This crossover series highlights the activities of the group as they join hands to defeat the anti-hero gang called the Hand. Each of these characters had been working individually until now. But when a sinister enemy arises to create havoc in New York City, they realize that going solo would not help overcome the villains. Forced to come together with one common goal, our heroes have to battle their own personal challenges and fight as a team.
10. Krypton (2018-)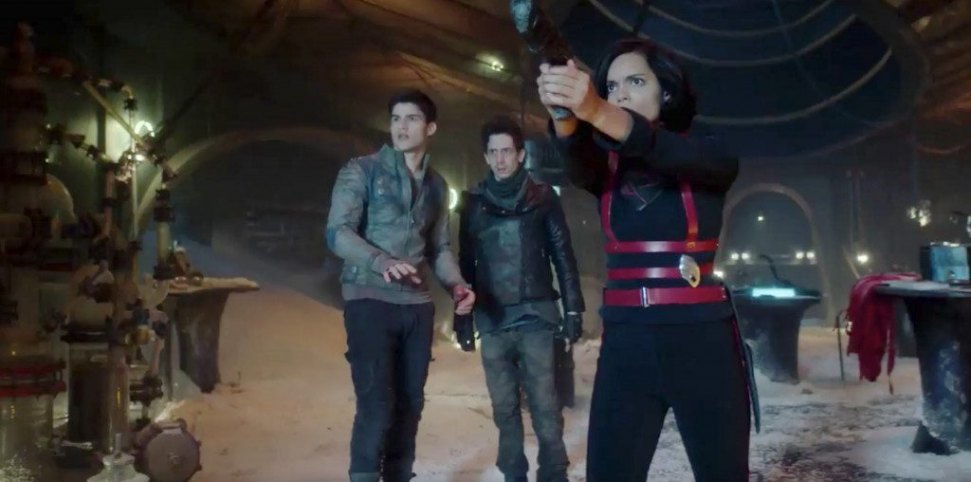 Created by David S. Goyer, 'Krypton' is set in the fictional planet of the same name, which is the original home of Superman. It takes us to an era around two centuries before our Man of Steel was born and his planet was destroyed. The story revolves around his grandfather, Seg-El, who is on a mission to revert his family's disgraced name and save his home from destruction by an evil entity. The show debuted on March 21, 2018, on Syfy channel.
9. The Gifted (2017-19)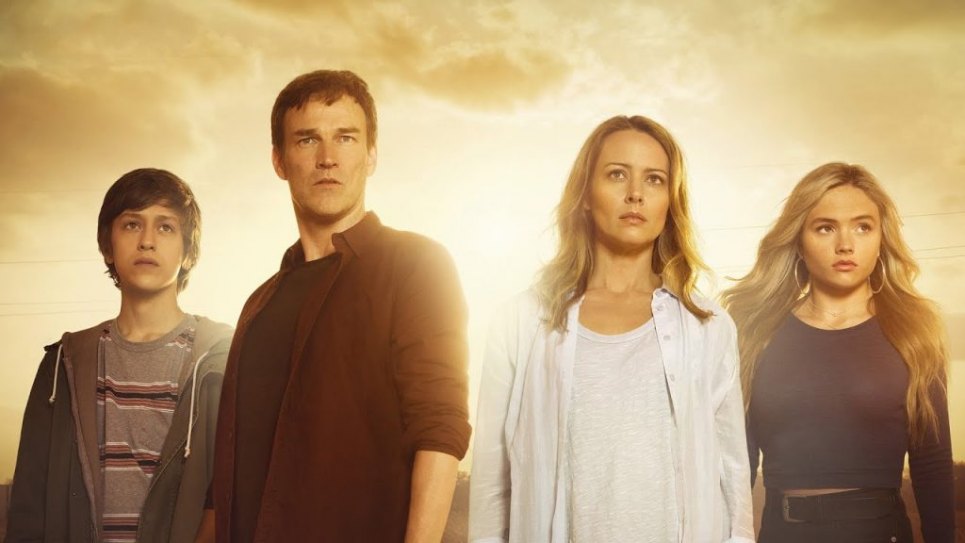 Yet another superhero television series, 'The Gifted' is created by Matt Nix and is adapted from Marvel's X-Men. The show is set in an alternate world where the X-men are no more. It revolves around an ordinary family who discover that their kids are blessed with mutant abilities. In order to save their children from the government, they go on the run and seek shelter with an underground community of mutants. Together, they fight to survive and battle against forces that seek to destroy them.
8. Runaways (2017-)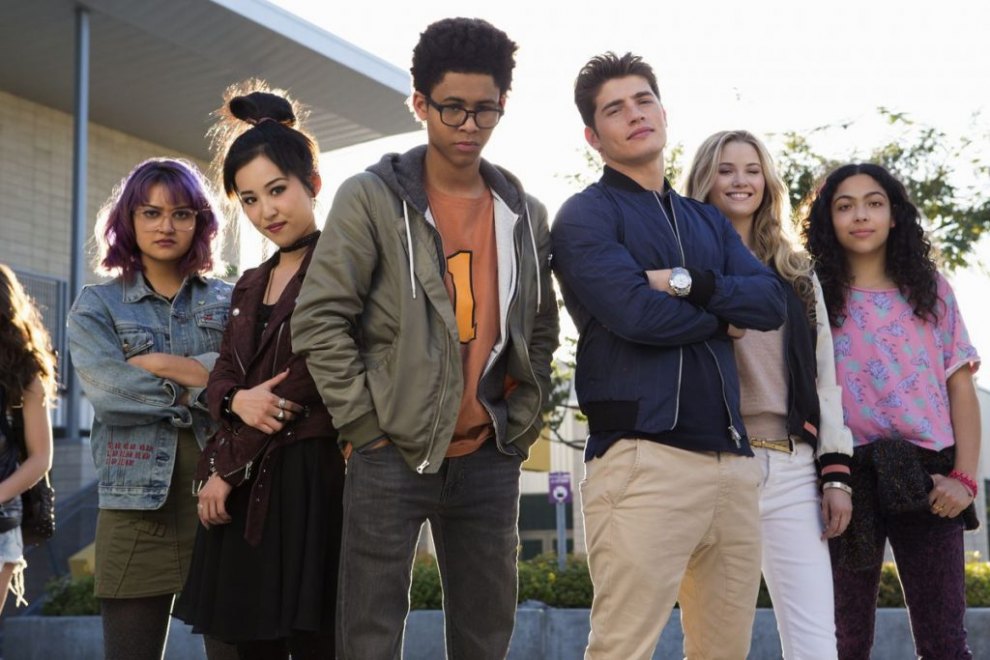 Created by Josh Schwartz and Stephanie Savage, 'Runaways' is also based on the Marvel Comics with the same name. It follows six teens from various families who discover that their parents are dangerous criminals. Hence, they go on the run and devise methods about how to stop the evil group known as The Pride.
7. Marvel's Cloak & Dagger (2018-)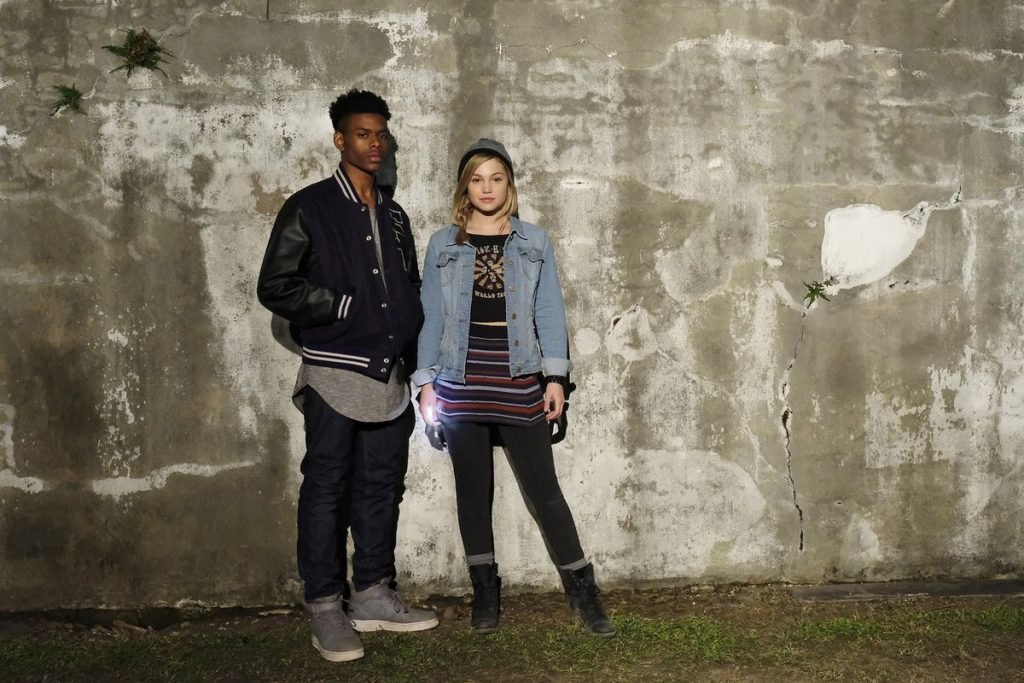 Marvel's Cloak & Dagger, created by Joe Pokaski, is inspired by the Marvel Comics characters of the same names. Set in the Marvel Cinematic Universe, the show takes us to New Orleans, where teenagers Tandy Bowen and Tyrone Johnson, who are blessed with newly acquired superpowers, come face to face with each other. After they meet, they soon discover that their powers work better in unison.
6. Legion (2018-)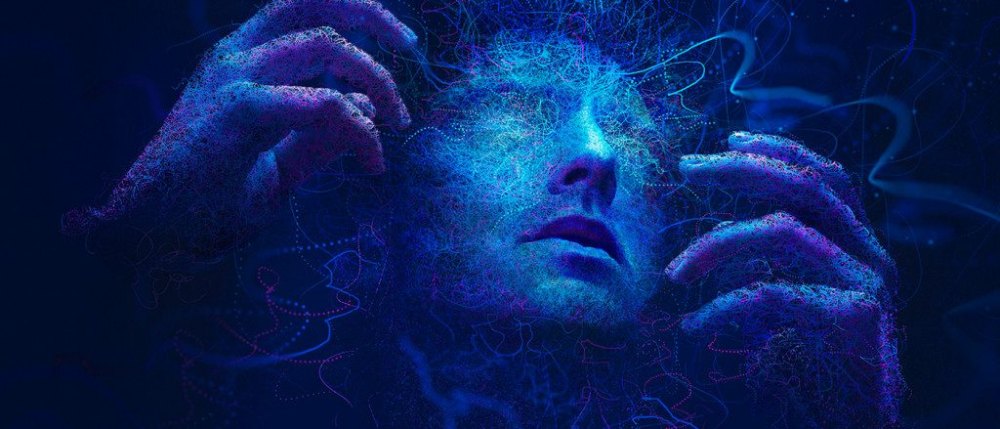 'Legion', created by Noah Hawley, revolves around the exploits of its titular character. Haller, who has been suffering from schizophrenia since he was a kid, had spend the majority of his life being shuffled from one psychiatric hospital to another. However, in a facility called Summerland, he meets a group of mutants who tell him that the voices he hears in his head are not due to any disorder. They are, in fact, real and are heard because his mind is infected by a parasite called Amahl Farouk aka Shadow King.
5. DC's Legends of Tomorrow (2016-)
'DC's Legends of Tomorrow', developed by Greg Berlanti, Marc Guggenheim, Andrew Kreisberg, and Phil Klemmer, is a superhero series based on the characters from the DC Comics. It debuted on CW in 2016 and features several characters shown in Arrow and The Flash, coupled with other heroes from Arrowverse. The show introduces us to time traveler Rip Hunter, who assembles this group to defeat a sinister entity which could threaten not only humanity but the phenomenon of time as well.
4. Black Lightning (2018-)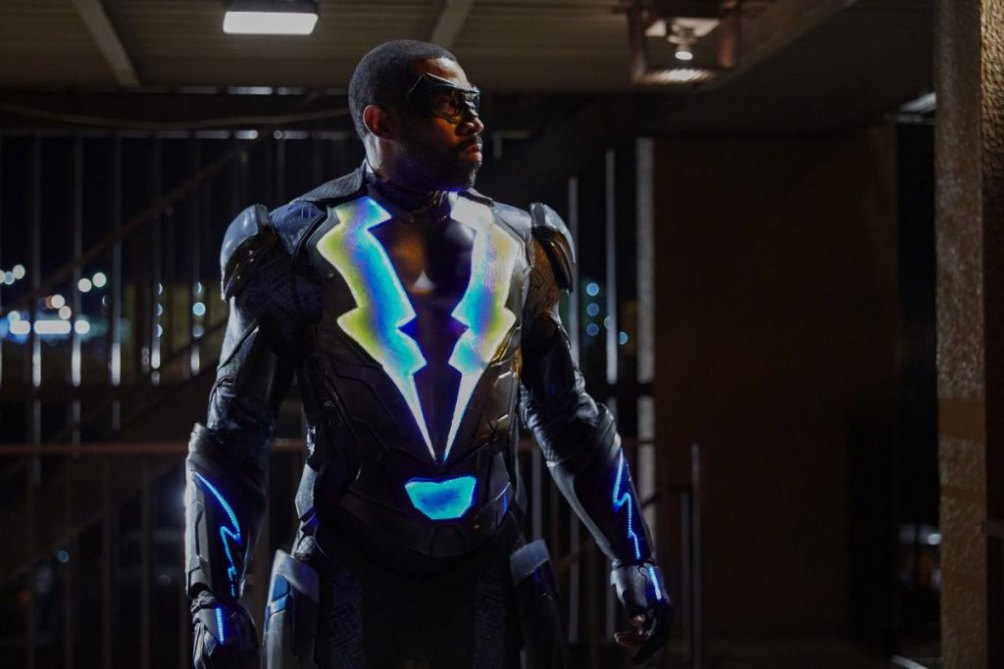 Developed by Salim Akil, 'Black Lighting' is a CW drama that follows the DC Comics character of the same name. It features Cress Williams who enacts the role of the protagonist. Other actors starring in prominent roles are China Anne McClain, Nafessa Williams, Christine Adams, Marvin Jones III, Damon Gupton, James Remar, and Jordan Calloway. The show chronicles the adventures of Black Lighting and the affects of his deeds on his family life. He had abandoned his heroic profile long back, but has to return to the arena after nine years and become a vigilante again, when a local gang, called the 100, is plaguing his hometown with crime and corruption.
3. Avengers Assemble (2013-19)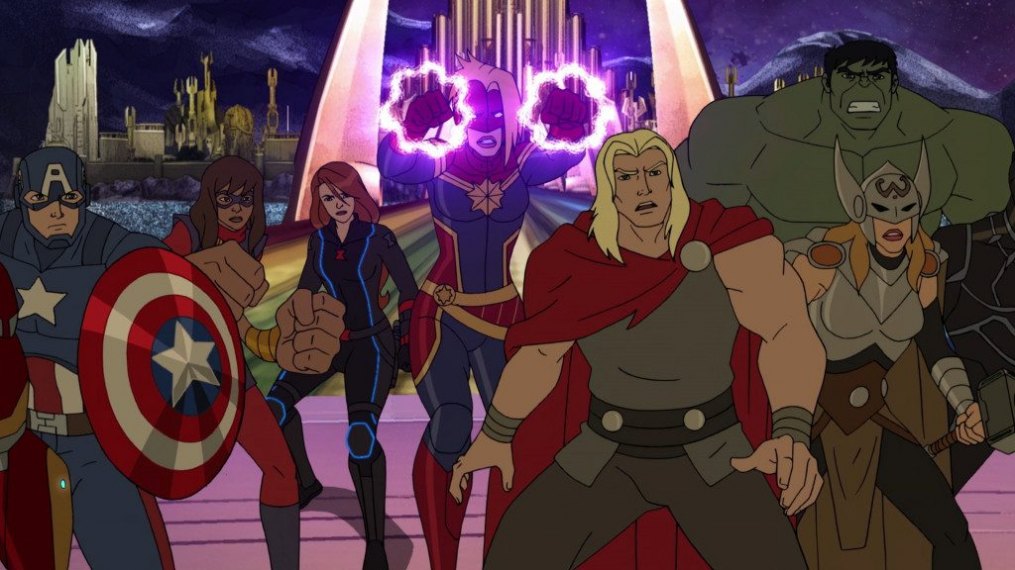 'Avengers Assemble' is an animated superhero series that revolves around the Marvel superhero team called The Avengers. It debuted on Disney XD on May 26, 2013 and is a sequel to 'The Avengers: Earth's Mightiest Heroes'. The show introduces us to the newest member of the team, Falcon. He leads the team comprising of Iron Man, Captain America, Thor, Hulk, Black Widow, and Hawkeye and guides them through various battles against evils that threaten to destroy the world.
Read More: TV Shows Like Mr. Mercedes
2. Agent Carter (2015-16)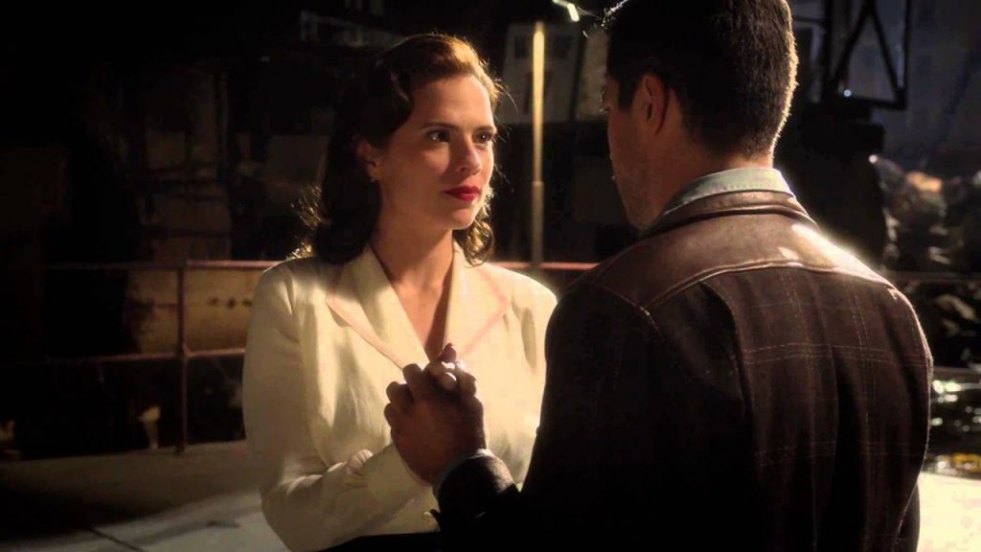 'Marvel's Agent Carter', created by Christopher Markus and Stephen McFeely, is inspired by the movie, 'Captain America: The First Avenger', and the 2013-released film of the same name. Set in 1946, it revolves around Peggy Carter, who works with the Strategic Scientific Reserve (SSR) while secretly helping Howard Stark, who is framed for supplying illegal arms to his country's enemies. Carter, along with Stark's butler, has to discover who is behind this conspiracy.
Read More: TV Shows Like Midnight, Texas
1. Agents of S.H.I.E.L.D (2013-)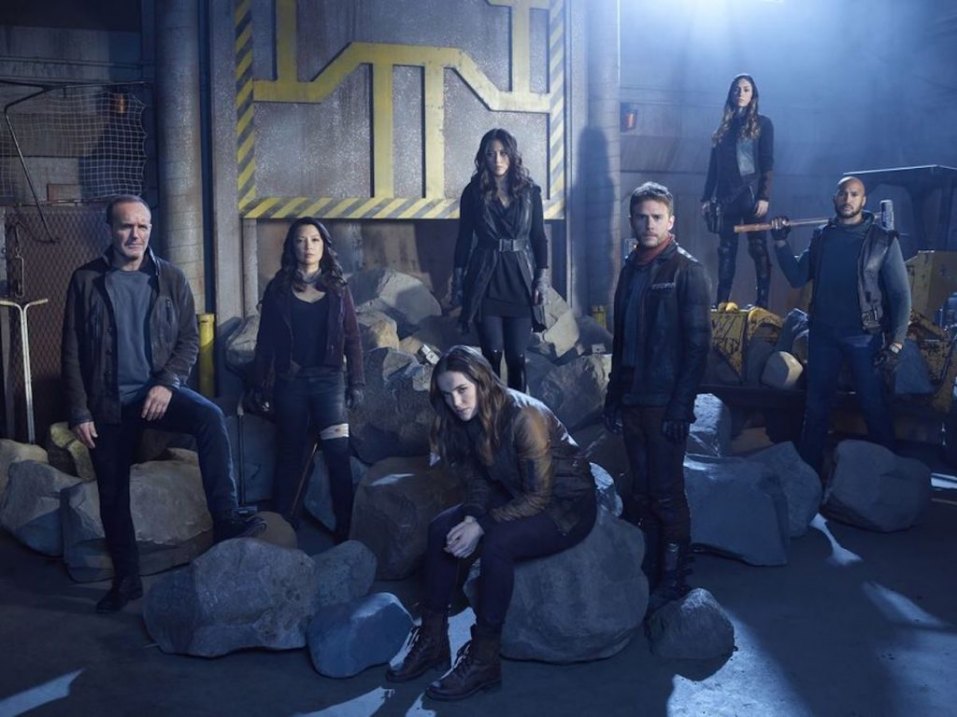 'Marvel's Agents of S.H.I.E.L.D.', created by Joss Whedon, Jed Whedon, and Maurissa Tancharoen, depicts the activities of the fictional spy agency, namely S.H.I.E.L.D. (Strategic Homeland Intervention, Enforcement, and Logistics Division), which maintains peace in a world packed with superheroes. Set in the Marvel Cinematic Universe, it introduces us to Agent Phil Coulson who leads his small but efficient team as they tackle multiple strange incidents and battle interstellar groups such as Project Centipede and its leader, "The Clairvoyant", Hydra, Inhumans, and Robbie Reyes/Ghost Rider.
Read More: TV Shows Like Happy!