Supernatural shows fall under the category of some of the most popular shows. They have everything a viewer wants from a TV show. They have mystery, romance, complicated heroes, lovable villains, and a lot of fantasy. With a myriad of religions comes countless mythologies. Every civilization has its own set of mythical creatures that form the subject of their fantastic tales. Considering the availability of all this data, the genre of supernatural has a lot of source material to craft unique stories.
With the accessibility to the inexhaustible material, it is also expected of such shows to be better than their counterparts. And this thought process has proved a boon for the viewers who get introduced to new stories, new mythologies, new creatures and new characters. If you are someone who loves to watch stories as eccentric as they are bizarre, here's the list of top paranormal TV series ever. These shows are about supernatural powers. You can watch some of these best supernatural TV shows on Netflix, Hulu, or Amazon Prime.
13. Midnight, Texas (2017-)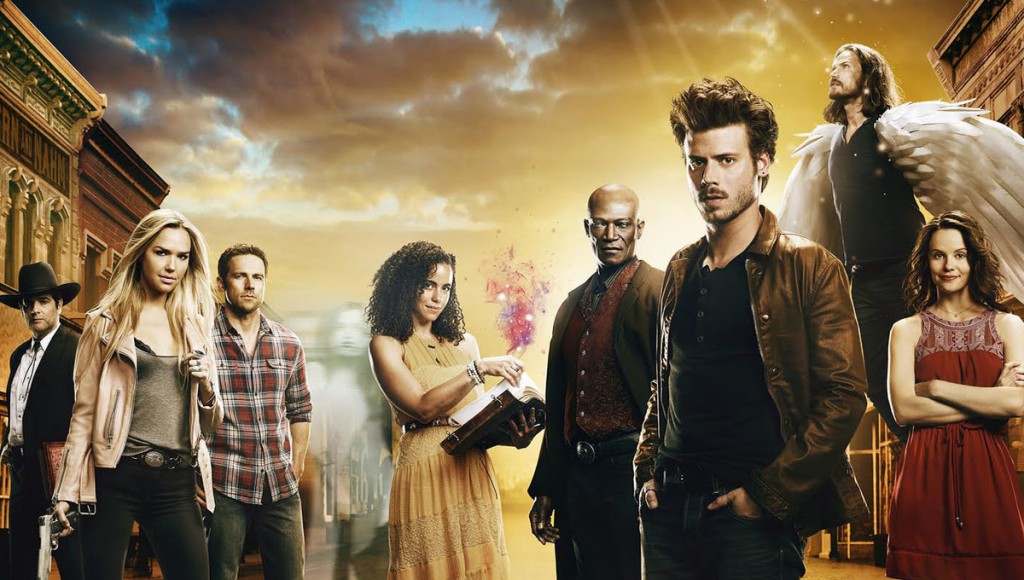 Manfred Bernardo is a psychic with a past that continues to haunt his life. On the run from the problems that don't seem to let go of him, he is suggested by his grandmother's ghost to go to Midnight, a small town in Texas. As Manfred enters Midnight, he comes under the scrutiny of the residents who try to poke and prod him to find out if he is suitable to be made a part of the town. Turns out, the whole town is like Manfred! It is full of all sorts of supernatural creatures, ranging from a vampire, a witch to a fallen angel.
Read More: Best Post-Apocalyptic TV Shows of All Time
12. Requiem (2018-)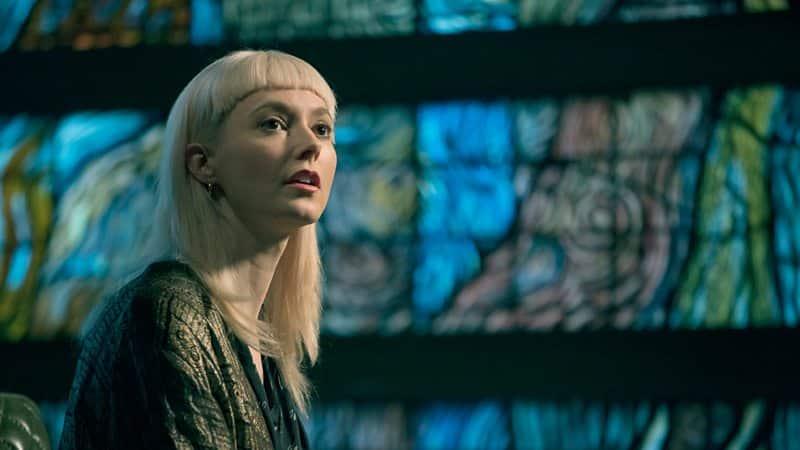 The latest entry in the supernatural genre, this show tells the story of Matilda Grey. After her mother commits suicides, Matilda is shaken to the core. While surfing through her mother's belongings, she finds some material (newspaper cuttings and other things) about the disappearance of a four-year-old girl in 1994. With the help of her best friend, Matilda decides to find her mother's connection with that girl. But, she is not ready for what she's about to find out.
Read More: Best Reality TV Shows of All Time
11. Wynonna Earp (2016-)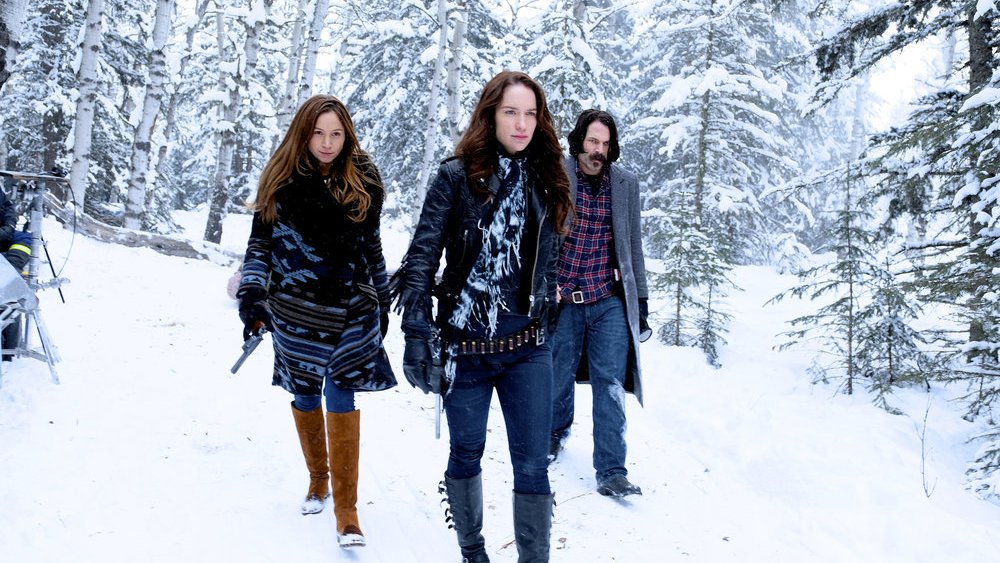 Wynonna's job is as dark as the name of her hometown, Purgatory! Her great-great-grandfather used to fight and kill revenants and other creatures, and now, this is what Wynonna is tasked with. However, she is not alone in her fight with the monsters that lurk in the shadows. She has the help of Special Agent Xavier Dolls, the head of a black ops division of the government that handles the supernatural threats. Assisting them is Doc Holliday, a man who never ages and Katherine Barrell, the deputy sheriff of Purgatory.
Read More: Best Action TV Shows of All Time
10. The Magicians (2015-)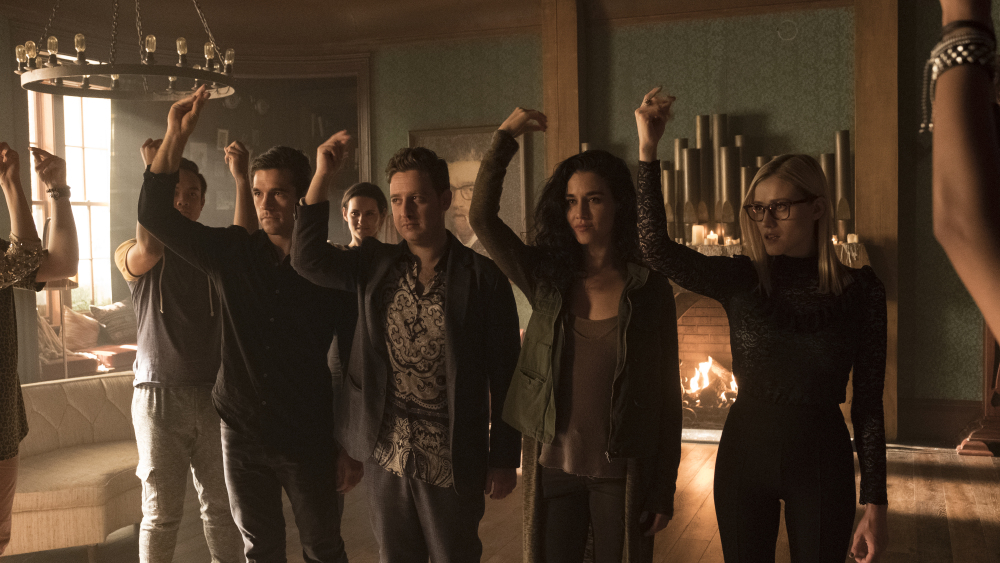 The American television version of 'Harry Potter', though with a lot more adult content and a completely different storyline (because let's be honest, nothing compares to 'Harry Potter'!), 'The Magicians' tells the story of Quentin Coldwater who is granted admission at the Brakebills University where he learns magic. As he learns more about his powers and the magical world, he gets entangled with the threats that lurk in the shadows. Also, there is Julia, who failed the test for entrance to the university but won't let go of her magical dreams so easily.
Read More: Best Cartoon Shows of the 90s
9. Siren (2018-)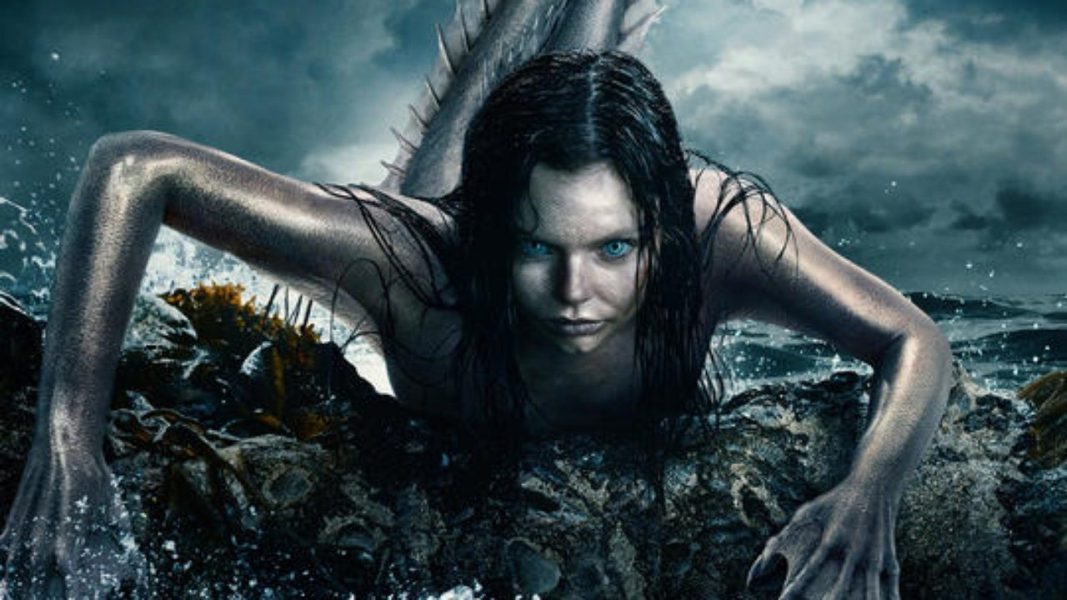 With all the plethora of supernatural creatures whose stories we have seen, it might seem that there is nothing new that could be put at the centre of a new story. Proving you wrong, here is 'Siren'. This show is set in the coastal town of Bristol Cove, a town that is famous for its legends of mermaids inhabiting its waters. Ben Pownall has grown up with these stories that have been passed down from generation to generation. However, these stories turn into a horrid reality when he finds Ryn, a mermaid who is in search of her sister who had been captured by the military. In her thirst for revenge, Ryn wreaks havoc on Bristol Cove and Ben has to try to help her in order to stop her.
Read More: Best Cartoon Villains
8. American Gods (2017-)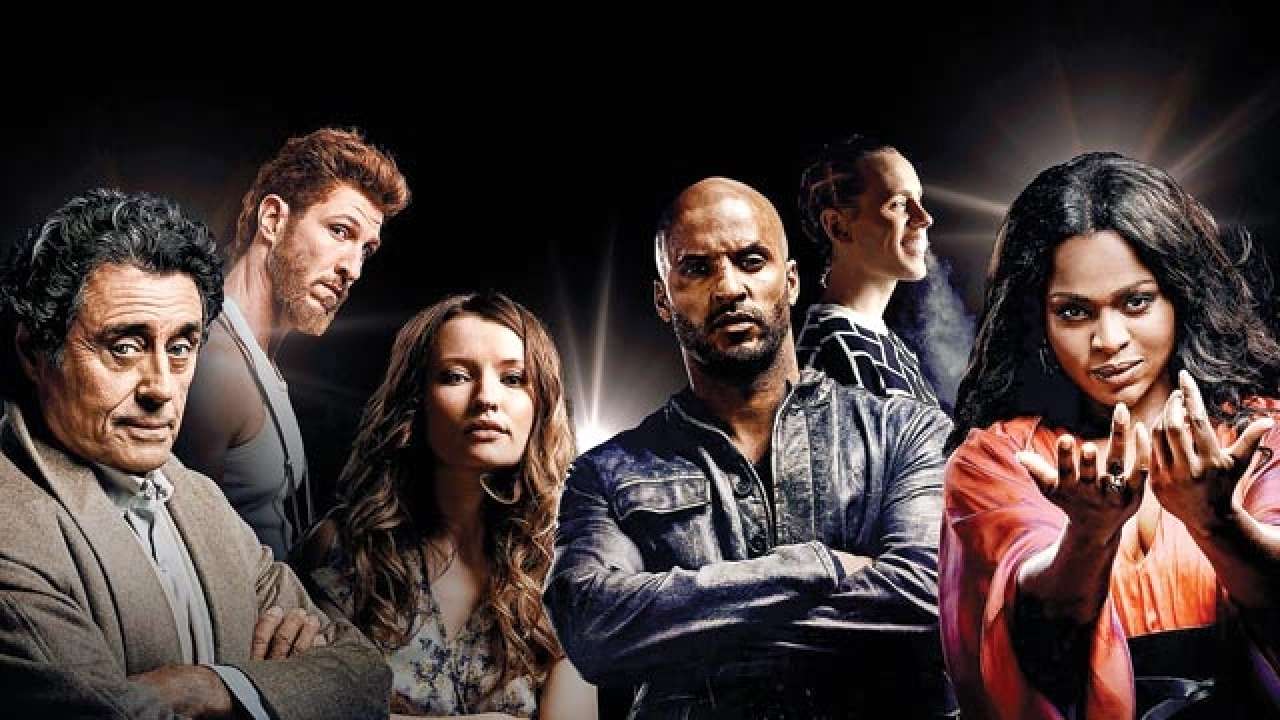 Devastated by the recent death of his wife, when Shadow Moon is released from the prison, he finds the world meaningless. He meets Mr Wednesday who offers him the position of his bodyguard. Soon, Moon discovers that Mr Wednesday is actually one of the Old Gods, who are in the fight with the New Gods to gain back the control and power they once had on humans. He is introduced to a whole new world of magic and supernatural and has to keep his sanity intact in the midst of the war.
Read More: Best Legal TV Shows of All Time
7. True Blood (2008-2014)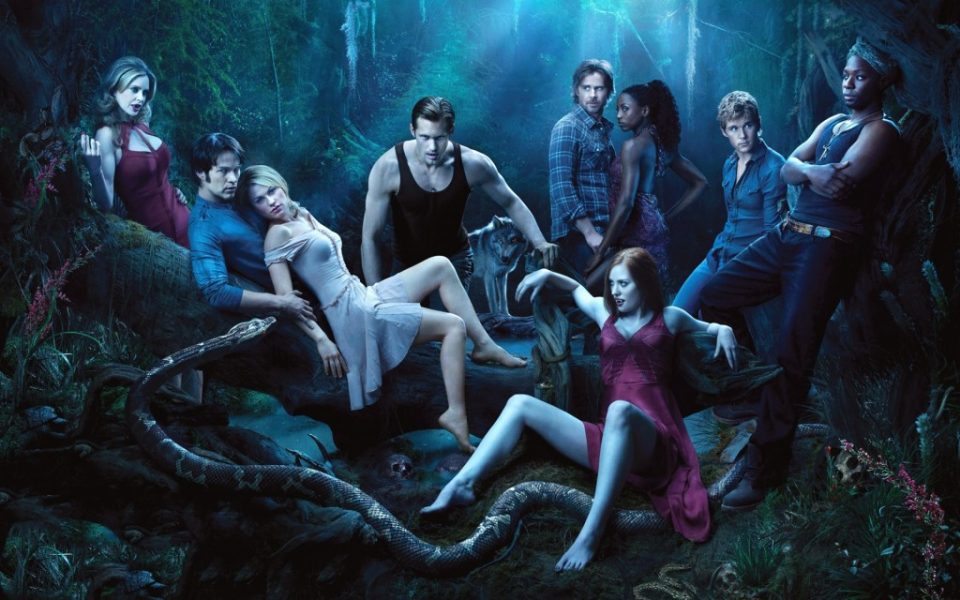 Based on 'The Southern Vampire Mysteries' written by Charlaine Harris, 'True Blood' is set in Bon Temps, a small town in Louisiana. Sookie Stackhouse is a waitress who has telepathic powers. When she is unable to read the mind of Bill Compton, who is a vampire, she is intrigued by him. They fall for each other and get into a romantic relationship which is complicated by the presence of another, darker vampire, Eric Northman. The once simple life of Sookie becomes more and more complicated as she becomes aware of the existence of other supernatural entities around her.
Read More: Best Old Disney Shows
6. The Vampire Diaries (2009-2017)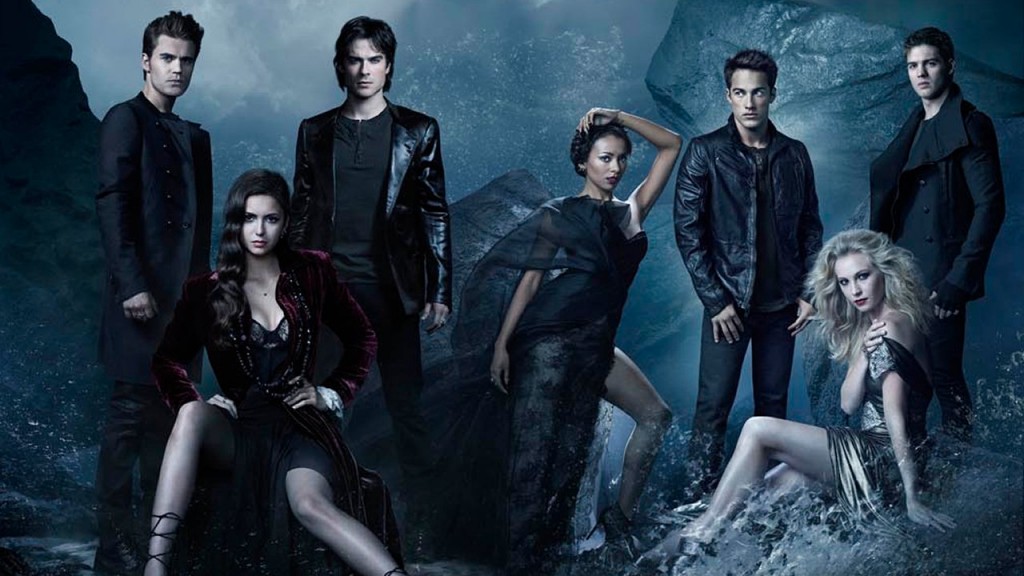 This show came just around the time the world was caught in the frenzy of 'Twilight'. Vampires were all the craze and this show banked on them with all its resources. And just so you know, it was way, way better than twilight. It told the story of Elena Gilbert, a high-school girl who is caught in the love triangle with the Salvatore brothers and has to face the problems that they bring along with themselves. With characters that you'll instantly fall in love with and the storyline that took hairpin turns, this show kept its audience on edge throughout its run.
Read More: Best Car TV Shows of All Time
5. Teen Wolf (2011-2017)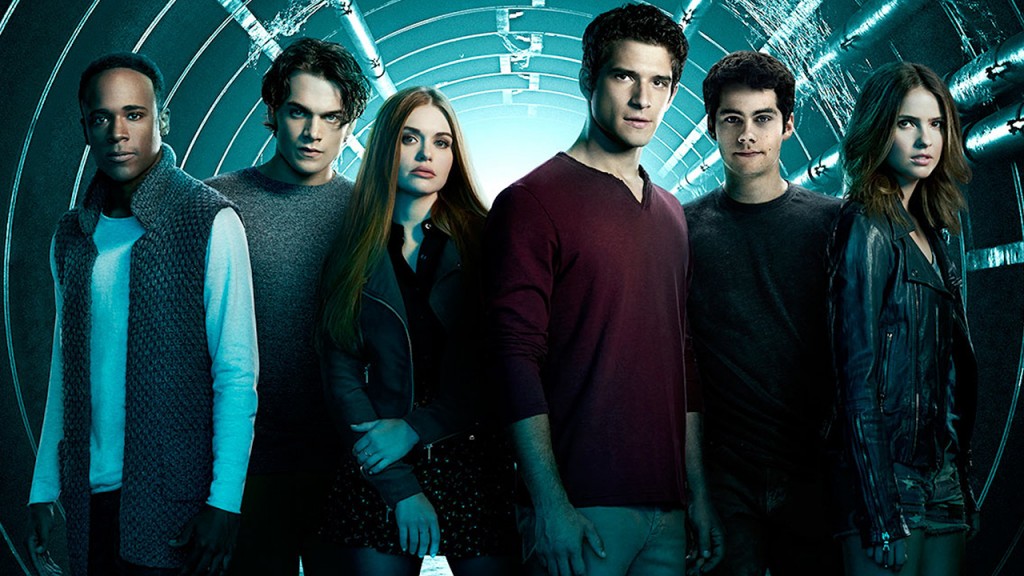 Based on the 1985 film of the same name, 'Teen Wolf' was a full package of entertainment. It told the story of Scott McCall, a high-school boy who is bitten by a werewolf while he is out with his best friend, Stiles Stilinski. As he discovers his new powers, he is soon made aware of the dangers that come along with it. This show was mysterious, hilarious, and outright scary sometimes. It only faltered slightly in its six-season run, but that can be easily overlooked. 'Teen Wolf' was wholesome entertainment, and there is no disputing that!
Read More: Best Science Fiction TV Shows
4. Penny Dreadful (2014-2016)
This is one of those shows that seem to have ended too early! The three seasons that it aired were absolutely gripping. For a lover of the supernatural stories, 'Penny Dreadful' is an all-in-one package. There are ghosts, vampires, werewolves; there is possession by ghosts, there is the mystery factor, and a bit of whodunit, as well. Set in the 19th century, it shows Vanessa Ives, played by Eva Green, recruit an American gunslinger Ethan Chandler, played by Josh Hartnett, to help fight the supernatural forces that are growing around them.
Read More: Best 70s Cartoon Shows
3. Preacher (2016-)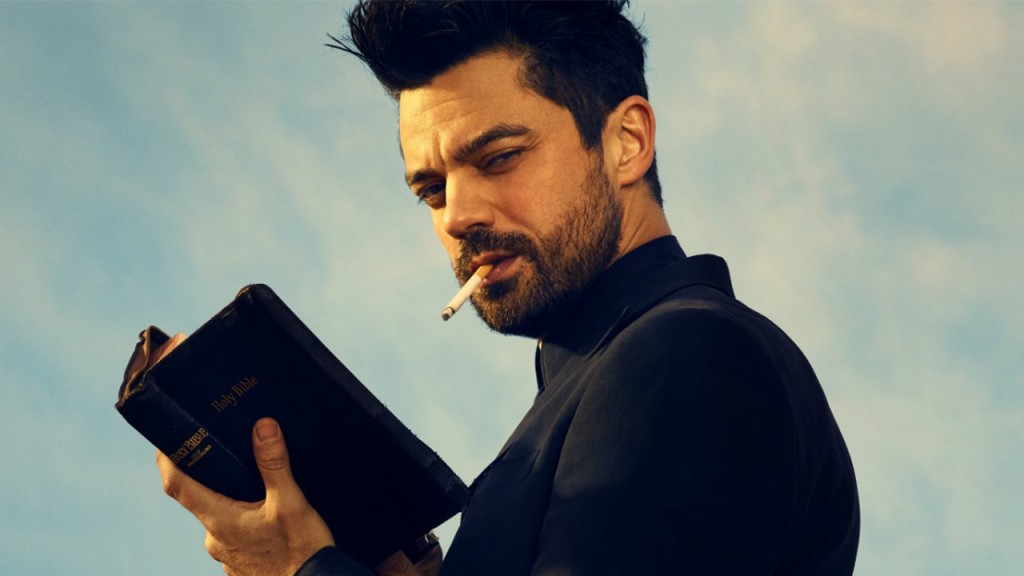 Based on the comic book series of the same name, 'Preacher' follows the story of Jesse Custer. After his father's death, Jesse rode a bad-boy wagon but decided to change his life around after an incident and is now the preacher in the same church as his father. However, things change when something hits him and he develops the power of making people do what he wants. Intrigued by this, he embarks on a journey to find out more about it. His hot-headed ex-girlfriend and an Irish vampire assist him in this quest.
Read More: Best Vampire TV Shows
2. The X-Files (1993-2002)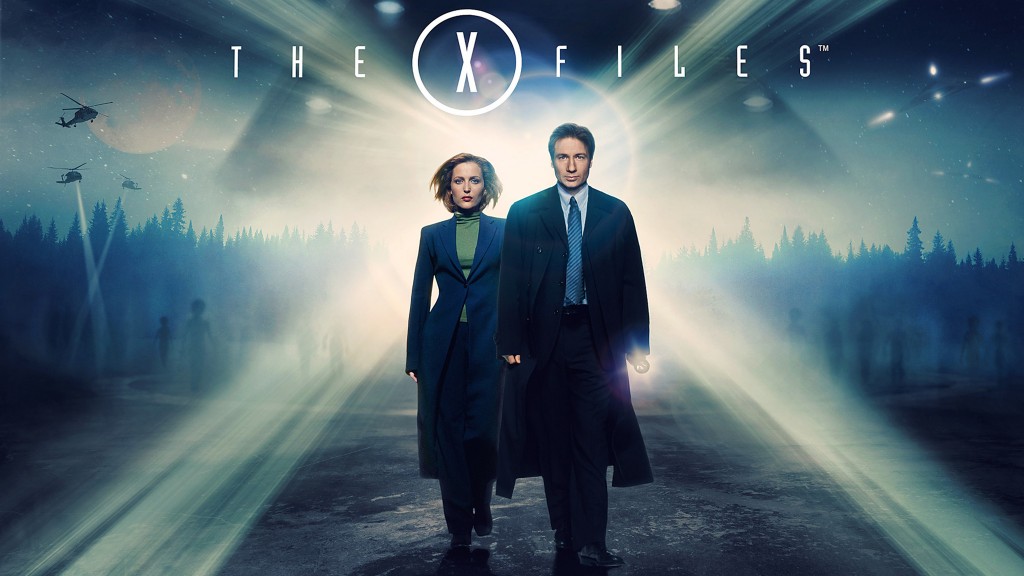 This show conveniently skipped the line between supernatural and science-fiction, and so, it is hard to pin a specific category to it. It follows special agents Fox Mulder and Dana Scully who investigate the cases that fall under the category of paranormal phenomenon. The show considered the comparison in the perspectives of the believers and the sceptics by showing Mulder as someone who views his cases with the perspective of a believer and Scully as someone who doesn't believe until given a proof.
Read More: Best Horror TV Shows of All Time
1. Supernatural (2005-)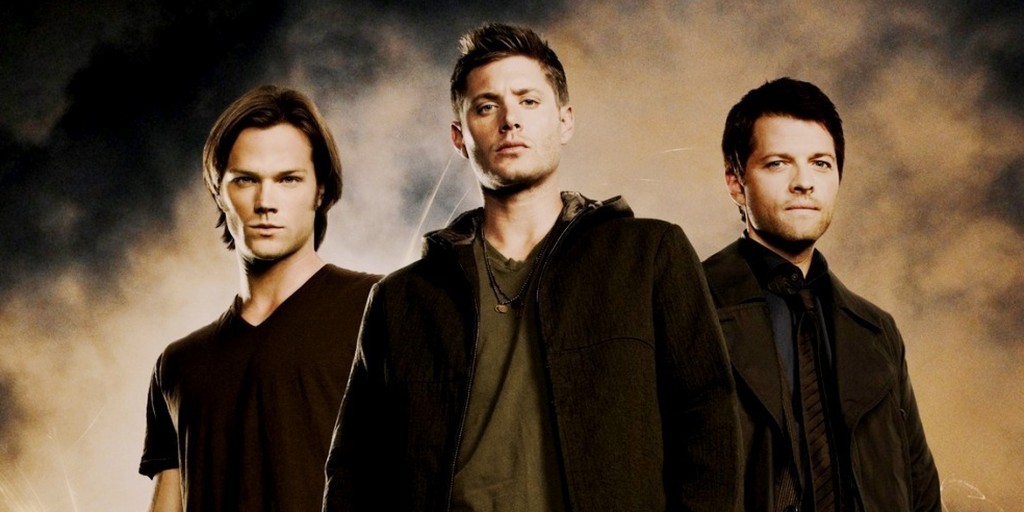 Hunting the monsters runs in the blood of the Winchesters. "Saving people, hunting things" is all they do. When their mother was mysteriously killed by a demon, Sam and Dean's father decided to find that thing and kill it. And so, the brothers were caught in the endless life of a hunter. As they begin to solve the mystery of their mother's death, they realise that there is much more to the story than they ever imagined. Renewed for a 14th season, 'Supernatural' feels like an unstoppable train. Over the course of about a-decade-and-a-half, this show has poked and prodded all sorts of mythical creatures, ranging from simple ghosts, vampires and werewolves to demons, angels, the five horsemen, and even God!
Read More: Best Teen TV Shows of All Time