Remember the time when you were crushing on Miley Cyrus or Selena Gomez? I am about to take you back in time to relive that moments for good. Walt Disney was a great man whose imagination went beyond ordinary and that was how Disney channel was created. The advent of Disney not only redefined television but it also gave gifted a memorable childhood. I didn't forget the promise I made in the beginning (and I still have a crush on Selena).
Listed below are some amazing classics that Disney delivered in the old days. Before I begin I would like to advise the audience not to trust IMDb ratings for the show (as they are too low). It may be because of limited viewership or other reasons. Enough said. Let's revisit our childhood shall we? Here's the list of top old Disney shows. These shows have aged like wine. The older they, the more interesting they become. You can watch many of these old Disney shows on Netflix, Hulu or Amazon Prime.
14. The Suite Life of Zack and Cody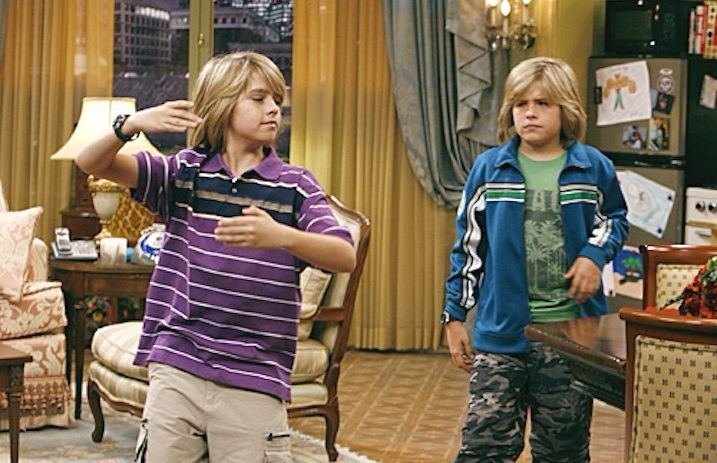 Cole Sprouse is now dubbed as Jughead Jones (thanks to Riverdale) but those who grew in 2000's know him as Cody Martin. The viewers witnessed the mischievous twins turning the Tipton hotel upside down. Every character in this show stands out with his or unique quirks, be it the naughty twins, the broke Maddie or the dimwitted London and mark my words, you will definitely relate to any one of the characters.
Read More: Best TV Shows Inspired From Movies
13. Wizards of Waverly Place

This show may be counted as one of the cult classics in the near future. Three teenage wizard siblings compete amongst each other to become next family wizard while undergoing hilarious training under their father. It was the show that launched Selena Gomez's career. In case you are having second thoughts about watching this show (despite knowing that it had an extraordinary viewership during its run) let me tell you, the film adaptation " Wizards of Waverly Place: The Movie (2009) won "Outstanding children's program" at Emmys.
Read More: Best TV Shows to Binge Watch
12. That's so Raven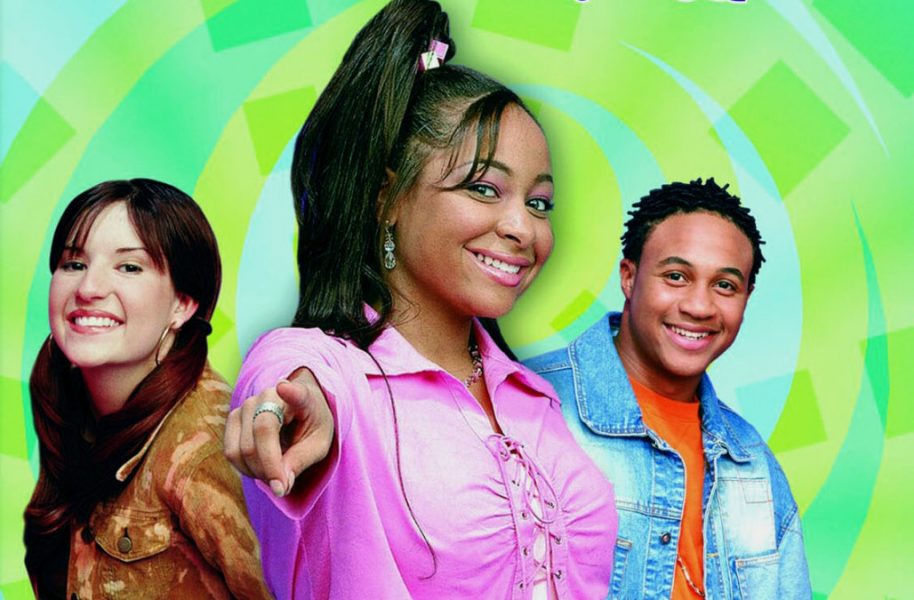 This is another fantasy sitcom from Disney, but is a lot different from Wizard of Waverly Place. Here, Raven Baxter, the main character of the show has visions of the future. Misadventures happen when she tries to prevent something that is about happen in the future. Just as any other Disney character, Raven Baxter is also relatable. With her problems and her personality, it's as if you are seeing yourself in the TV screen.
Read More: Best TV Shows of 2017
11. American Dragon: Jake Long
I fail to understand why this show ended only after two seasons despite having an intriguing and novel concept. Maybe it was the declining viewership; anyway, it follows Jack Long, an American teenager who has Chinese roots. He has a secret – he can transform into a dragon. He is secretly training to become the first American Dragon under his grandpa and an ancient dog. The streets of Manhattan become his training ground as he tries to protect other magical creatures, namely, unicorns mermaids etc.
Read More: Best TV Shows Based on Movies
10. Kim Possible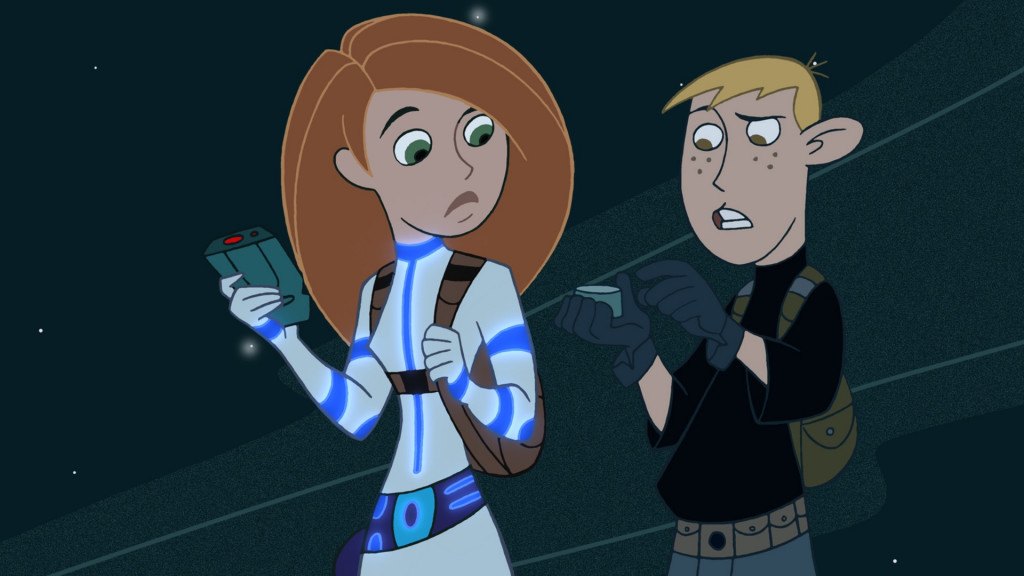 Kim Possible leads two lives. She is a high-school teenager who also happens to save the world from evil with the help of her friends. It gives kind of Mission Impossible vibe. Packed with action, adventure, humour and romance, this show is complete in its entirety. Upon its release, it rose to high critical acclaim and was nominated for "Outstanding Animated Program" in Emmy awards that year. It stands apart from the other shows mainly because it has one of the pioneering shows that portrayed the theme of feminism.
Read More: Best TV Shows About Zombies
9. Duck Tales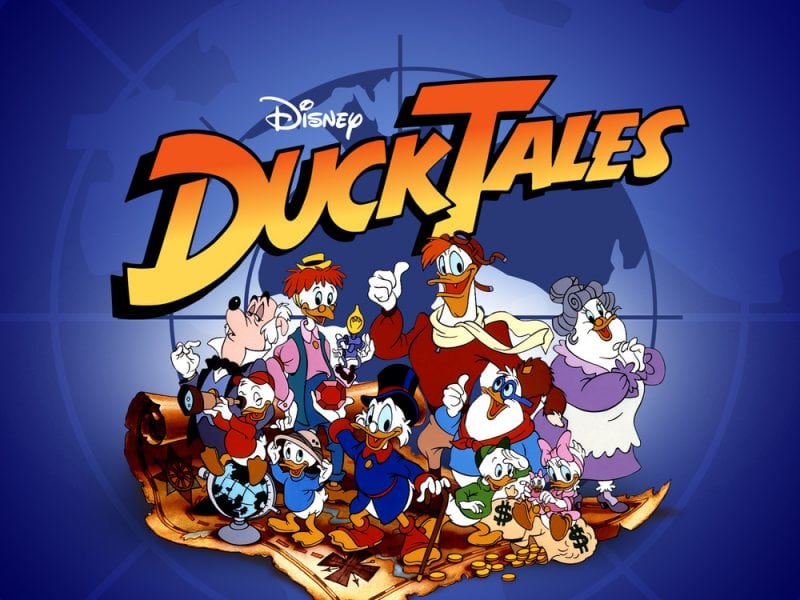 First thing that comes to mind when talking about Duck Tales is its phenomenal theme song. People say if you haven't watched this, you haven't lived your childhood well. It is deemed as best animated Disney series of all time. All the four seasons were nominated for Outstanding Animated Programming, out of which it earned the award for the last two seasons. It chronicles the exploits of rich Uncle Scrooge and his nephews who are in pursuit of treasure most of the time. It was rebooted by Disney XD in 2017.
Read More: Best TV Shows of the 60s
8. Phineas and Ferb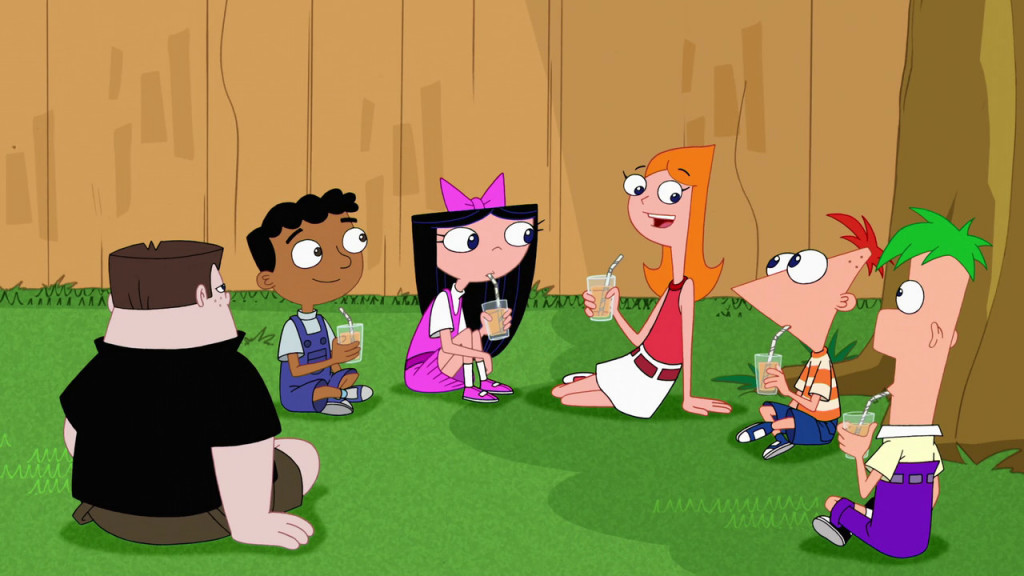 Two brothers who have a never-ending summer vacation use their leisure time to make something new and innovative everyday while their sister attempts to bust them but every time, the brothers get lucky. A parallel storyline follows their platypus on a secret mission to thwart the evil-doings of Dr. Heinz Doofenshmirtz. It won three Primetime Emmy awards for Outstanding Individual achievement in animation twice and one for Outstanding Short-Format Animation Program. This show is to be admired for its extraordinarily bright characters that are in turn, the product of the creative minds of the writers.
Read More: Best TV Shows of the 50s
7. Gravity Falls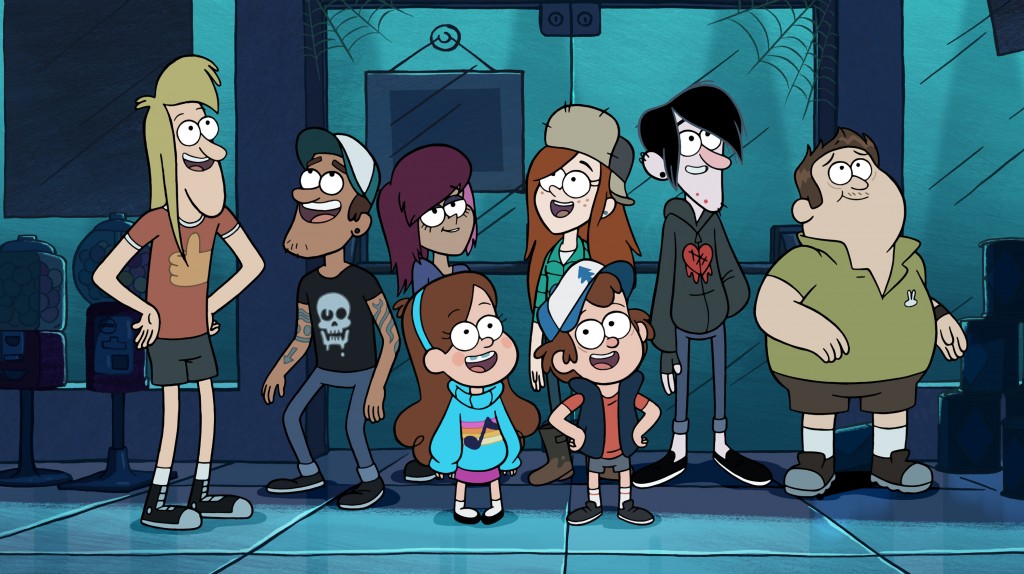 Relatively, it's a new show as compared to others on the list. It's just sad how every good show comes to an end. The story follows two siblings Dipper and Mable who are sent to a mysterious town "Gravity Falls" to stay with their great uncle. It features the adventures of Dipper and Mable in a town with supernatural creatures. The creators have bent and broken the mould of reality in this one. For people who like fantasy, this show may be thing you have been looking for. This cartoon is beyond normal in terms of narrative.
Read More: Best TV Shows About Lesbians
6. Recess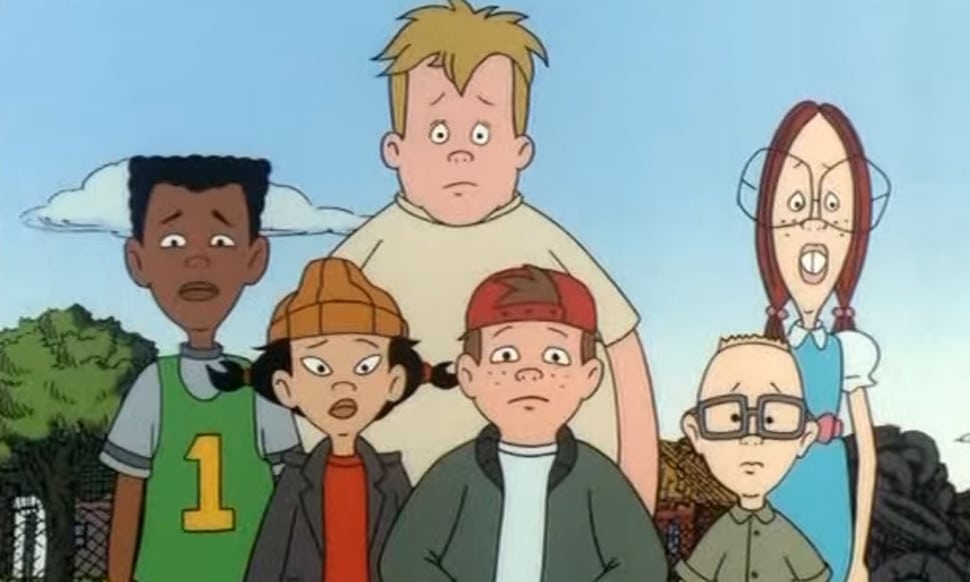 This ten-minute short animated features six children belonging to Third Street School who form their own system of governance in order to protect the children of the school. It is one of the wittiest cartoons ever made in the American history as it is able to splendidly simplify serious themes like class system and other forms of injustice for children. It's a cartoon which can be enjoyed by children and adults alike.
Read More: Best TV Shows of the 70s
5. Lizzie McGuire

A misfit teenage girl (Lizzie McGuire) tries to fit in at her school. This show depicts the struggle of adolescents in great detail. Main highlight of the show is Lizzie's animated alter-ego who speaks her inner feelings to the audience directly. Lead actress Hillary Duff won many awards during its run and also received tremendous critical acclaim earning two Kids Choice Awards for Favorite TV show. It has also been nominated for BAFTA and Emmy award for Outstanding Children's Television Programming.
Read More: Best TV Shows of the 80s
4. Even Stevens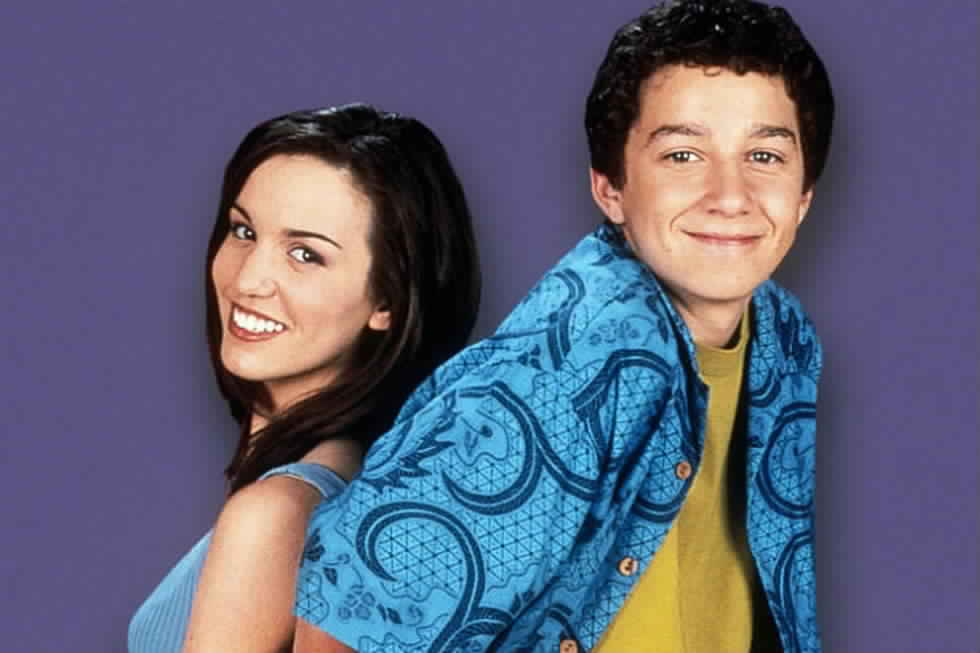 The show shaped Shia LaBeouf's career. Disney has a thing for misfit teenagers. In this show, Louis Stevens (again a misfit) struggles both, in school and at home to find his place, in simple words, to be accepted. It has won a BAFTA for Best International and Shia LaBeouf bagged a Daytime Emmy awards. Like every other Disney Original, it is full of humour and relatable characters. The creators have portrayed the sibling relationship accurately.
Read More: Best TV Shows About Time Travel
3. Hannah Montana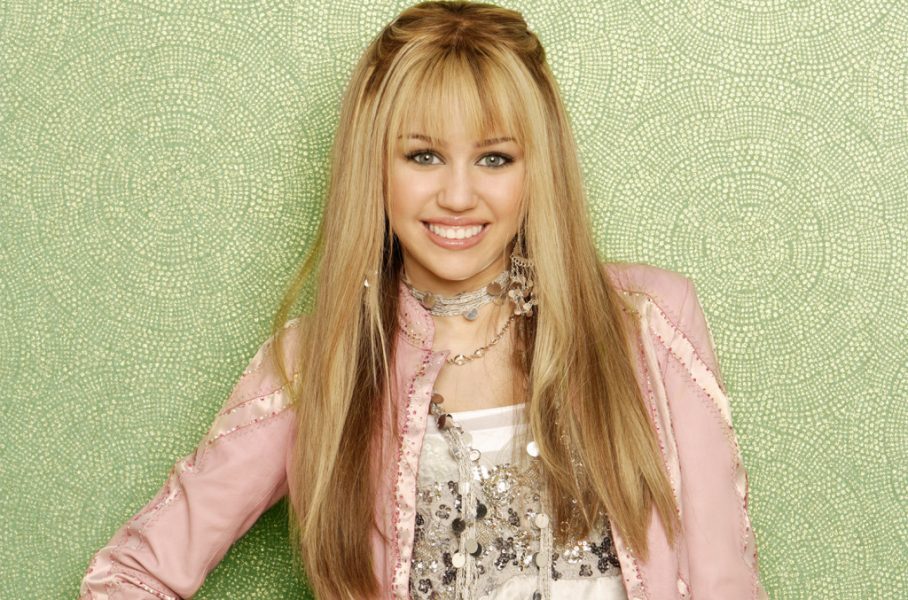 This one might have a low IMDb rating but I know some people (including myself) who memorized the opening theme song "Best of both worlds" by heart. It revolves around Miley Stewart who leads a double life, a normal teenager by day and a pop sensation (Hannah Montana) by night. Back then, Miley Cyrus' image was different. She was a cute celebrity on whom every adolescent had a crush (again including me). It ran for four seasons and it also stars Billy Ray Cyrus as Miley Stewart's father, who interestingly is the real-life father of Miley Cyrus.
Read More: Sexiest TV Shows of All Time
2. Phill of the Future
A family from 2121 is stuck in the year 2004 due to a malfunctioning time machine. Now they have to struggle to live in the past, especially the kids. It has a cult following. It also is different from other Disney Originals. It is often criticized for its visual effects but considering it's a 2004 show, it's good. The lead actor Raviv Ulman has done a remarkable job in terms of acting. The show is also famous for its comic timing.
Read More: Smartest TV Shows of All Time
1. Good Luck Charlie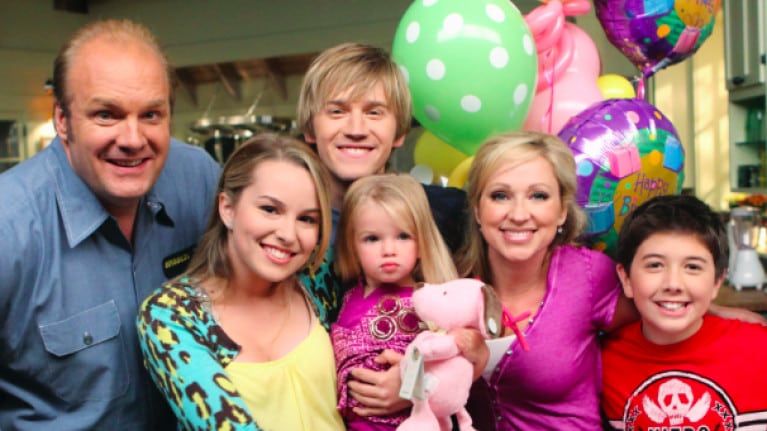 Duncans try to cope up with the birth of a fourth child, Charlie, while her older sister Teddy maintains a video diary for Charlie's future. It had a successful run for four seasons. In its third season, the Duncans have their fifth baby boy, Toby. It has been adapted in various languages; all of them rose to high critical acclaim. The plot is crafted in such a way that it appeals to audience of all age groups. It's a successful experiment by Disney in which they combine adult themes in a children's TV show. Like many other shows on the list, in this show also, the characters are unique, they have their unique strengths and they also have their unique quirks, much like people in real life.
Read More: Best Legal TV Shows of All Time