There are countless professions in this world, but there are only a few that are as challenging as being a lawyer. The idea of spending the rest of your life trying to clean up people's messes, or indirectly solving a case, and above all, proving yourself to be right seems very exasperating. There all sorts of people in the world and that, in turn, calls for a multitude of troubles, every day. This makes being a lawyer quite a lucrative career opportunity, but if you don't have the knack for it, you might as well not get into it.
Time and again, we see shows about lawyers and the lives they live, both the lavish and the struggling ones. While on the outside, we might perceive them as stoic people who will do everything to win a case, the TV shows allow us to see a more personal side of theirs that shows them struggling with moral dilemmas and holding on to their ethics. With that said, here's the list of top legal drama and courtroom TV shows ever. You can watch some of these best lawyer TV shows on Netflix, Hulu, or Amazon Prime.
15. Justice (2006-2007)

While it had a very small life span, 'Justice' was a good legal show, nonetheless. It focuses on a group of lawyers who work at Trott, Nicholson, Tuller and Graves, a law firm in Los Angeles. The lawyers vary in their backgrounds that shape their attitudes towards the cases they choose to take. Mostly, they get involved in the cases that grab media attention and turn out to be controversial. In every episode, we see the lawyers struggling with the information that they have about their clients and trying to do the right thing so that justice is served by all means.
Read More: Best Superhero TV Shows of All Time
14. Franklin and Bash (2011-2014)
This show focuses on the story of Jared Franklin and Peter Bash, who are trying to find a standing as reputable attorneys. After they defeat a lawyer from a prestigious law firm, they come into the focus of its founder who recruits them to work for his firm in order to make things better at the firm that is otherwise facing its downfall. Franklin is the party-goer, slightly carefree part of the duo, while Bash is the more mature and responsible one. Together, they take on various cases and win them with their collective intellects.
Read More: Sexiest TV Shows of All Time
13. L.A. Law (1986-1994)
This show focuses on a law firm in Los Angeles, named McKenzie, Brackman, Chaney and Kuzak. It has a firmly established business and is used to taking on cases of all kinds, criminal or civil. All that matters is the fee you pay to get your job done. While materialism seems to shine on the description of this show, it showcased the themes of racism, domestic violence, homophobia and other important issues. It is known for employing several guest actors that later went on to achieve great success. Popular with the audience and the critics, this show won more than a dozen Emmys during its eight-season run.
Read More: Smartest TV Shows of All Time
12. The Grinder (2015-2016)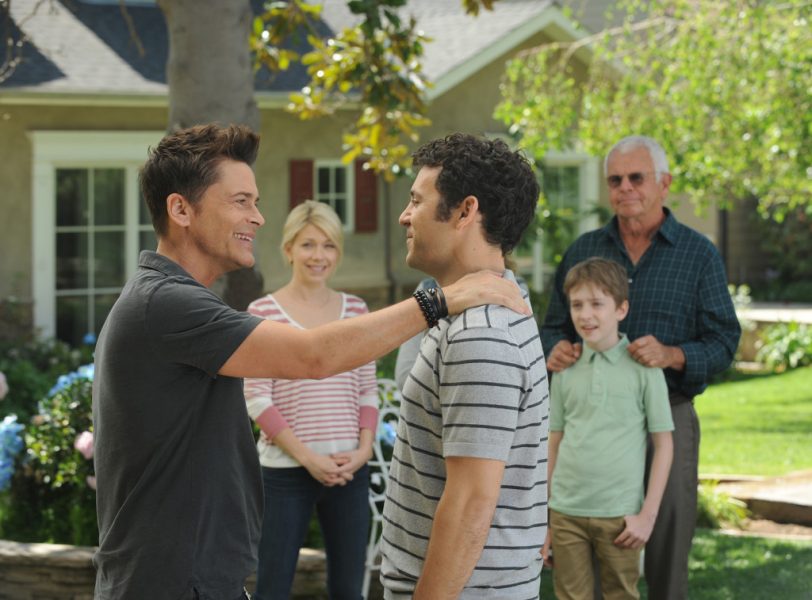 Because actors get to play a lot of roles, it doesn't make them qualified for the professions they portray on screen. However, Dean Sanderson does not understand that. After his career in showbiz takes a hit with his show coming to an end, he returns to his hometown to find work as a lawyer in his family's law firm. His younger brother and a new recruit in the firm are smart enough to understand that his experience of acting as a lawyer will not make him an actual lawyer but looks like, Dean will learn this lesson himself.
Read More: Best Gangster TV Shows of All Time
11. The Practice (1997-2004)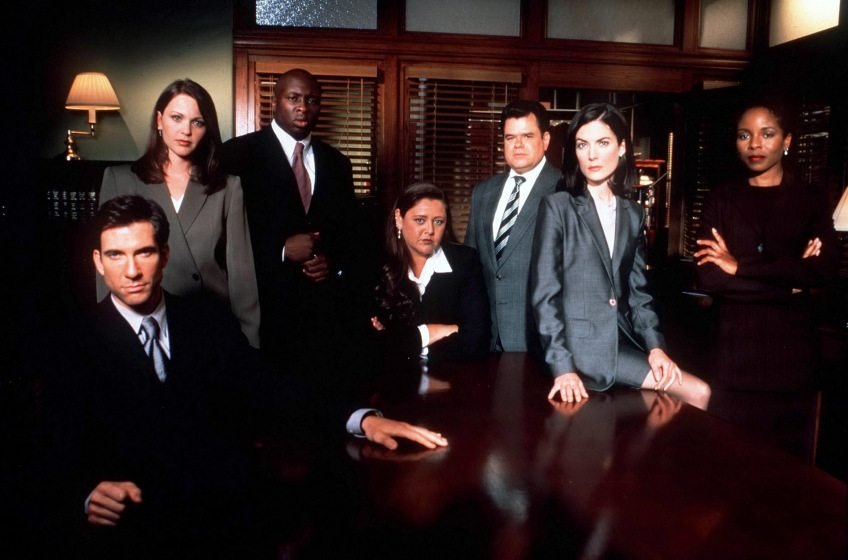 Bobby Donnell starts his own firm in the hopes of protecting the innocent and upholding the law. He starts bit by bit, bringing a partner, associate attorneys and a paralegal to form his firm. However, he soon realises that righteousness is not the only thing that will keep his business running. Guilty clients will have to be taken and the scales of justice will have to be tipped if he is to lay a strong ground for his firm's business. 'The Practice' shows the moral struggles of the lawyers as they take on various clients and try to uphold their morality. The office politics also starts to develop season after season.
Read More: Longest Running TV Shows of All Time
10. Trial and Error (2017- present)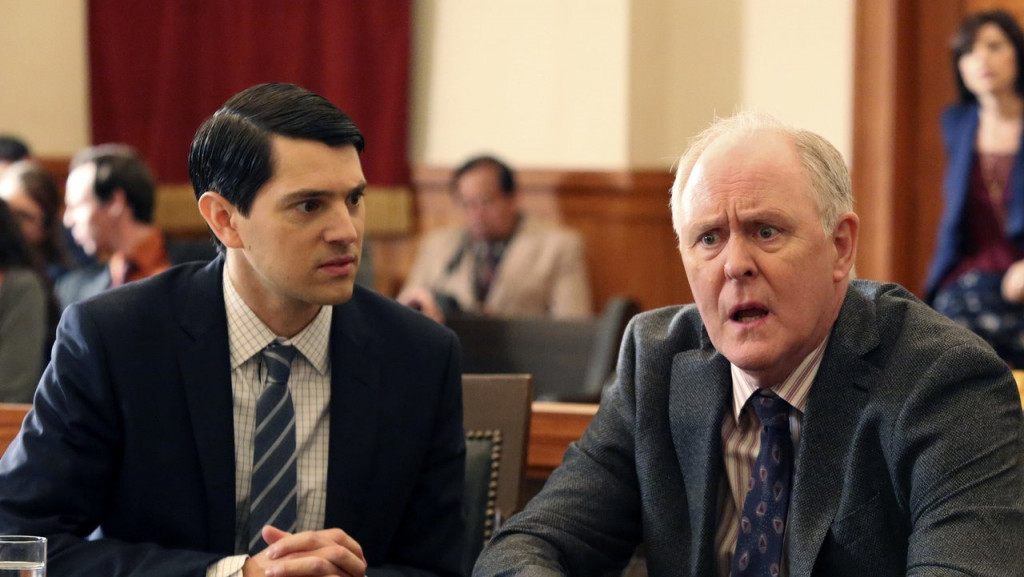 Legal affairs are a hectic thing. Watching legal shows passes on that tension to us sometimes! Most of the shows on this list are serious dramas that deal with some heavy themes. A reprieve from this heaviness is 'Trial and Error'. John Segal wants to become a successful lawyer and starts his business from the back of a taxidermy shop. He brings together a team constituting the likes of a former police officer and a researcher with stranger disorders, to take up the cases of the individuals who are good making things go south for themselves. Serialised as a mockumentary, this show spoofs reality shows, especially the ones in the legal genre.
Read More: Best Space TV Shows of All Time
9. Boston Legal (2004-2008)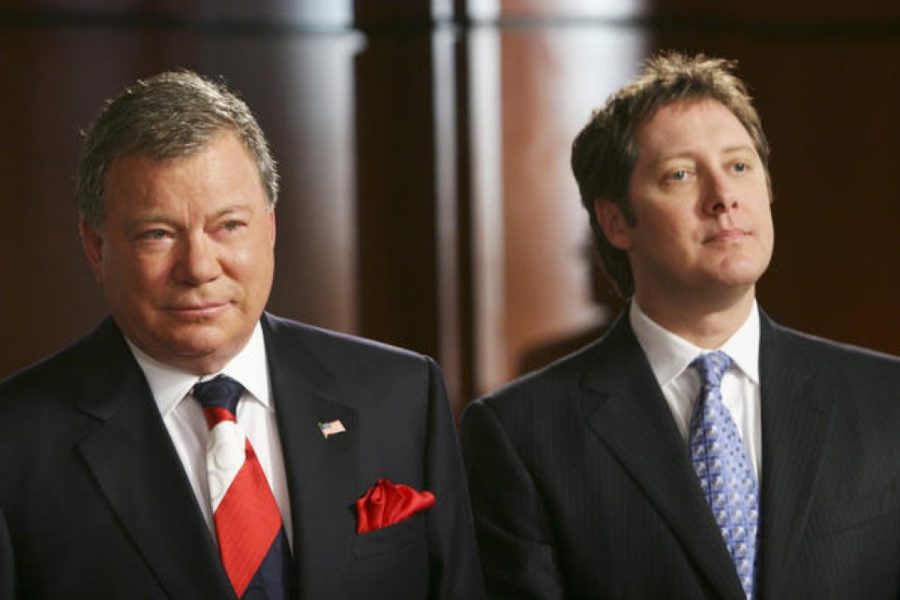 A spin-off from 'The Practice', this show focuses on the exploits of Alan Shore and Denny Crane as they work civil cases for their new firm, Crane, Poole and Schmidt. Alan Shore rarely suffers from ethical dilemmas and this allows him to use some unorthodox methods for winning the cases. What adds to his popularity in the firm is that he takes the cases that no would and then wins them. James Spader and William Shatner play the roles of Alan Shore and Danny Crane, respectively. Their chemistry and humour make every dialogue quirky, and the show becomes funnier.
Read More: Best Horror TV Shows of All Time
8. How to Get Away with Murder (2014- present)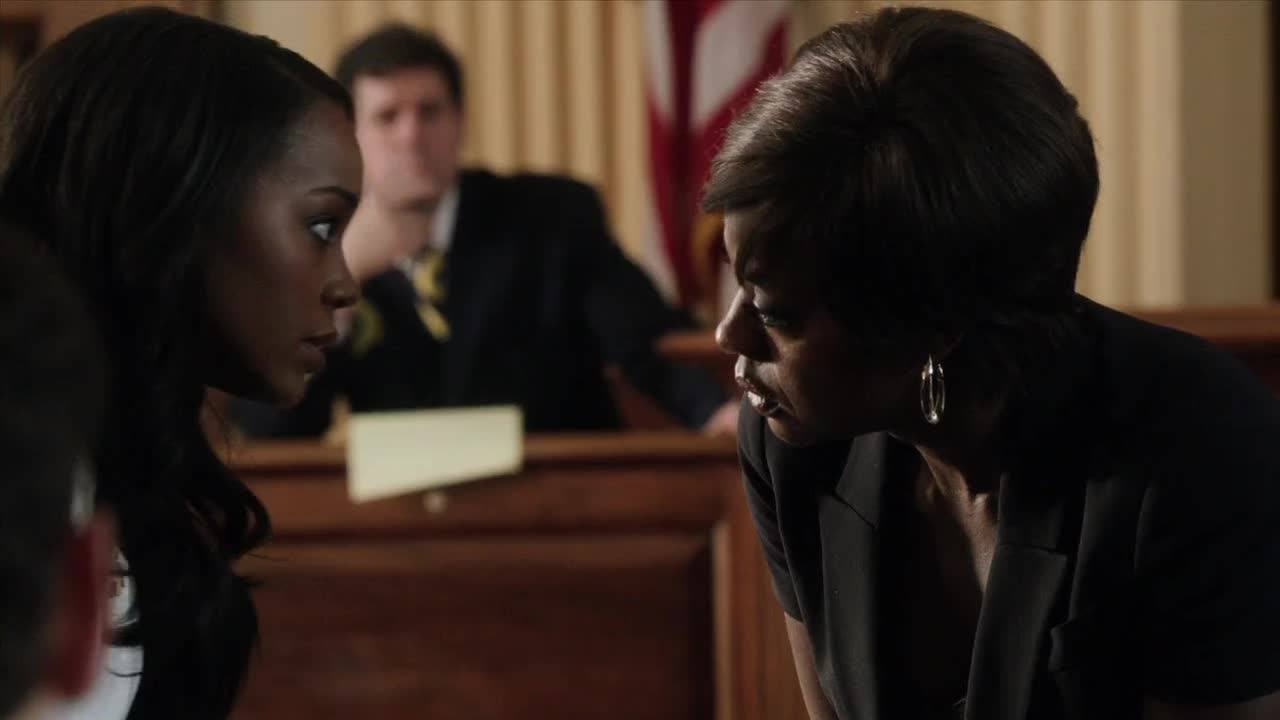 The talent-mine Viola Davis plays the role of Annalise Keating in 'How to Get Away with Murder'. Keating is a defence attorney and a law professor in Philadelphia. This series shows her story along with that of her five students, who she personally picks for interning at her firm, as they get entangled in a murder. The story moves back and forth in time to focus on the murder investigation and tracing the path of how it all started. Viola Davis, for her portrayal of Keating, won the Emmy Award for Outstanding Lead Actress in a Drama Series, making a record of being the first black woman to do that.
Read More: Best Detective TV Shows of All Time
7. The Good Fight (2017- present)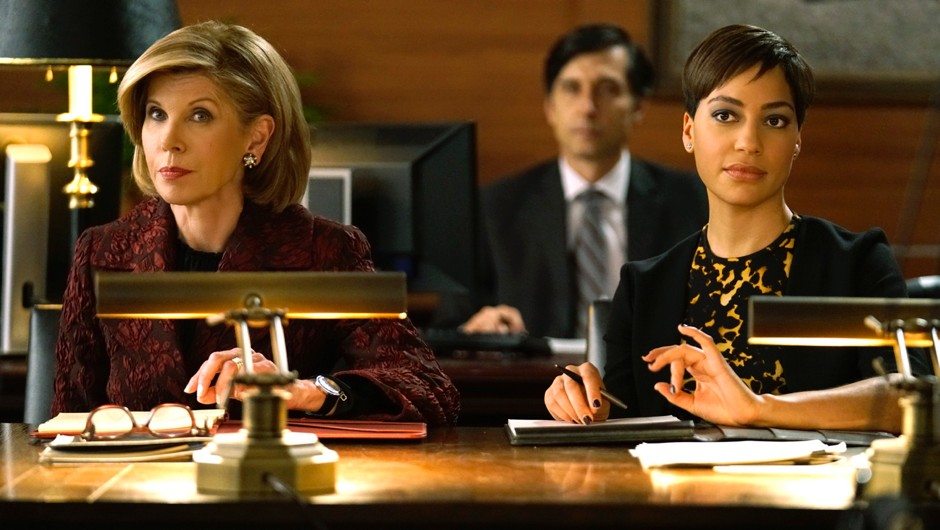 A spin-off of another show on this list, 'The Good Wife', this show starts one year after the events of its predecessor's finale. Diane Lockhart and her goddaughter, Maia are forced out of the firm because their reputation takes a hard hit after they are named in a financial scam. They find a place in Lockhart's former employee's firm that deals with cases related to police brutality. They have to start from scratch to build back the life they had made for themselves in the previous firm. This show focuses not only on the drama that goes on in the life of the people working at the new firm, but also, its primary emphasis lies on the cases that they handle. Issues like fake news, harassment and alt-right find a place in the show which allows it to make commentary on the current socio-political issues.
Read More: Best Teen TV Shows of All Time
6. Garrow's Law (2009-2011)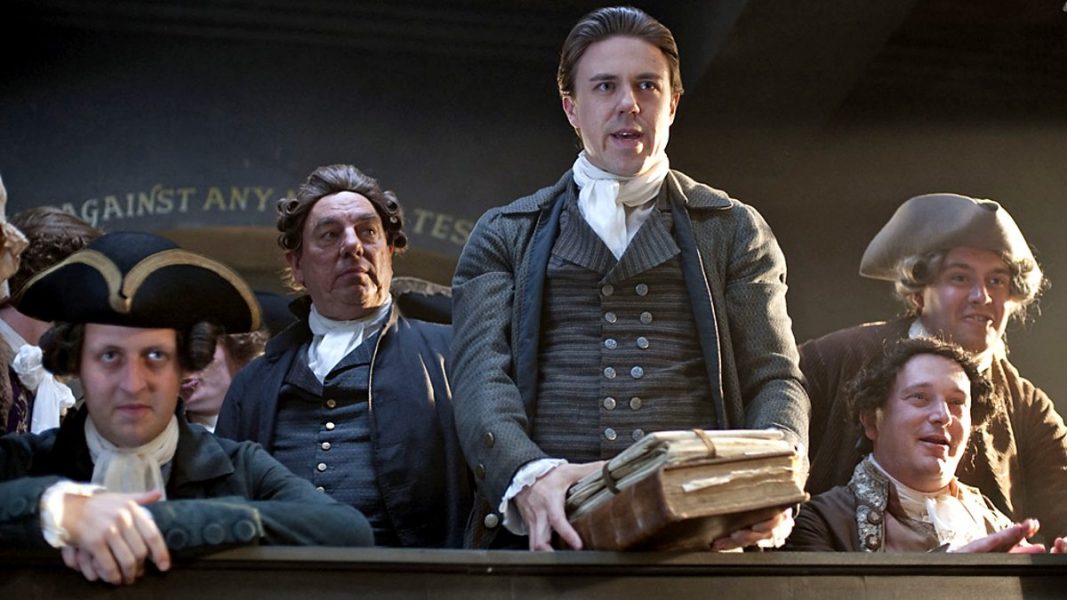 There are a lot of shows that familiarise us with the contemporary judicial procedure and situations. But how were things in the old days? How does it compare to our judicial system now? Has anything really changed after all this while? If these questions plague you, then you must watch 'Garrow's Law'. Set in the 18th century, it is based on the life of the famous barrister William Garrow. Joined by a solicitor named John Southouse, Garrow takes on the cases of the accused and tries to uncover the truth and serve justice at all costs. Their cases ranged from rape and murder to corruption and high treason.
Read More: Best Post-Apocalyptic TV Shows of All Time
5. Suits (2011- present)
One of the most popular shows of present times, 'Suits' will get me a contemptuous look from a lot of people who would've wanted it on the top of this list. To those people, I say, wait till you finish the list. 'Suits' starts when Mike Ross, a genius with a photographic memory is on his way to make a drug deal and to save himself enters the office of Harvey Spectre who is interviewing Harvard law students to work at a prestigious law firm. 'Suits' had a very compact story-line and a myriad of interesting characters that grow on you easily. In line to air its eighth season, it has seen a lot of ups and downs. What's next for it, after a big shift in its cast, is yet to be seen.
Read More: Best Reality TV Shows of All Time
4. Silk (2011-2014)
The best thing about British shows is that they don't worry about providing an end to the stories that they make. We have often seen instances of the shows that were really great but didn't last more than two or three seasons. The reasoning behind them wasn't that they lacked viewers or anything else, the reason was that the creators knew when they had reached a high point in the series and wanted to leave it at that. We have seen most shows lose credibility because they continued even after everyone knew they had outlived their popularity. It is better to be concluded than be cancelled, right? And this is why 'Silk' is such a good show. It never reached its low point, so there was nothing left to complain. It showed the story of Martha Costello, a barrister of criminal law chamber who wants to become the Queen's counsel. But, she is not the only one harbouring that ambition.
Read More: Best Action TV Shows of All Time
3. American Crime Story (Season One, 2016)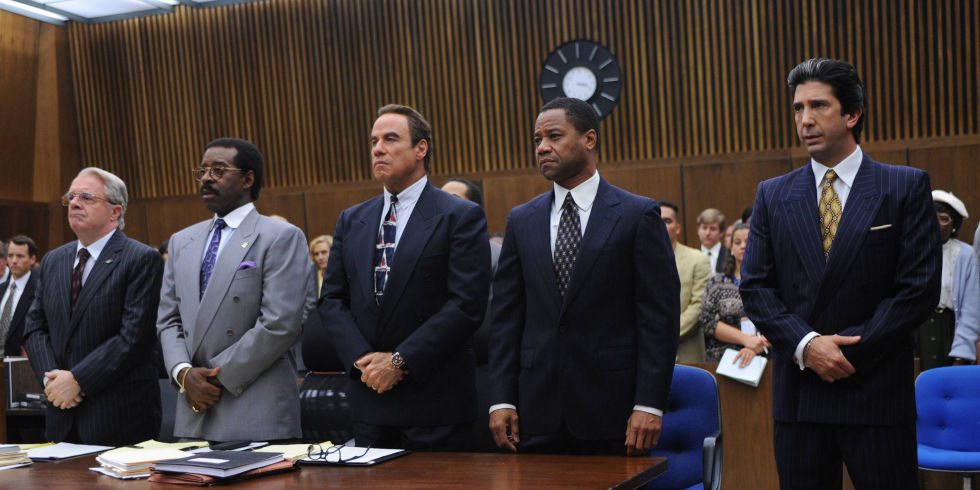 Subtitled as 'The People v. O. J. Simpson', this show serialises the case of O.J Simpson who was on trial for murder. The show goes in depths to bring forward every aspect of the trial showing how various things from the sides of the prosecutor and the defendant paved the path for the final verdict. One of the most famous trials in the history of America, O. J. Simpson's story was something that had the attention of everyone in America. This show does justice by bringing back the authenticity of the times it tries to portray.
Read More: Best Action TV Shows of All Time
2. The Good Wife (2009-2016)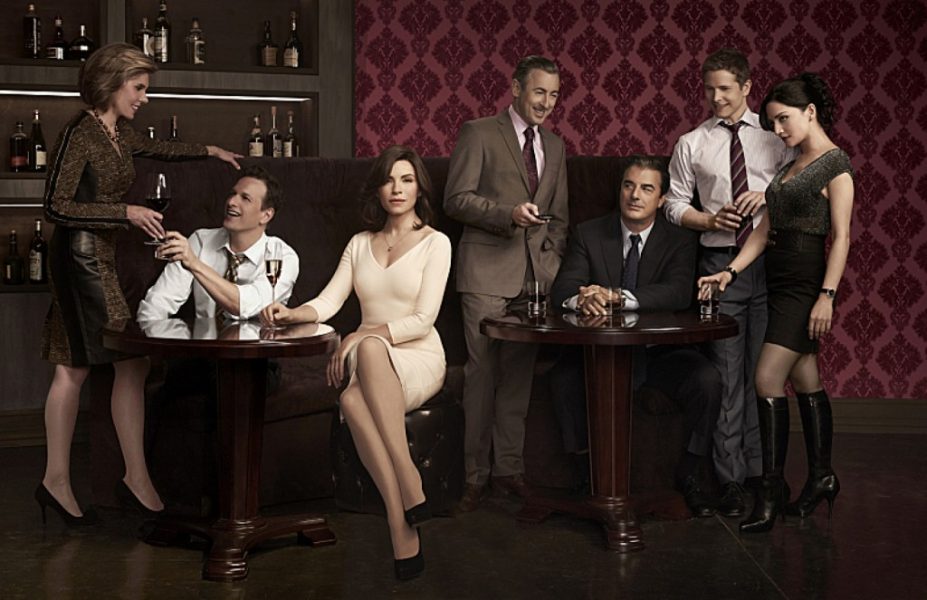 For thirteen years, Alicia Florrick had been a stay-at-home mom. Her husband was a State Attorney with a well-built career. They had two children and life was good. Until one day, her husband was sentenced to jail on the charges of corruption and sex scandal. With the reputation of her family shattered, Alicia has to return to work to provide for her family and try to patch everything back to normal. 'The Good Wife' focuses on her struggles to work as a litigator in order to provide for her family. The show was critically acclaimed with multiple Emmy wins over the year. It was applauded for focusing on the social and political issues while tackling its own storylines.
Read More: Best Cartoon Shows of the 90s
1. Better Call Saul (2015- present)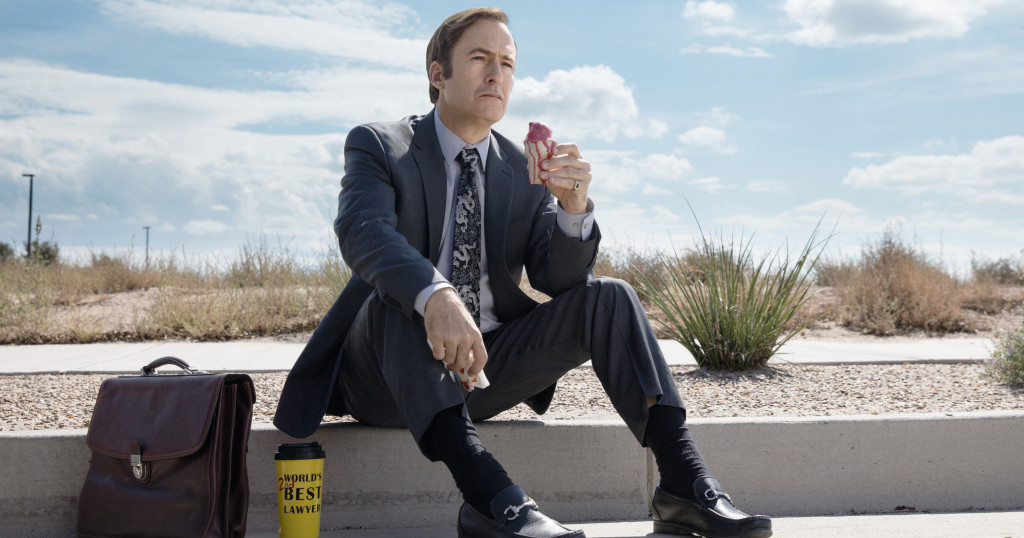 We met Saul Goodman in 'Breaking Bad'. He was a pivotal character in Walter and Jesse's story. He got them out of trouble, he introduced them to people and handled all other stuff. Though, we saw a lot of him over the years (yet, not enough!), a lot about him was shrouded in mystery. For starters, we knew Saul Goodman wasn't possibly his real name, but we never got around to finding that out. But all of that is past us now. Now, there is 'Better Call Saul', a show that focuses entirely on Saul Goodman's story now. It shows how Jimmy McGill, a con artist, turns into a lawyer who makes it all good.
Read More: Best Thriller TV Shows of All Time