It is hard to imagine a world without cars. Ever since Karl Benz brought a working, practical automobile on the road, the world has never been the same. The car industry is one of the most prominent industries in the world and a certain significance has been attributed to the owning of cars. People spend their lives, earning and saving money so that they can buy that one dream car of theirs. Some people are lucky, and more importantly rich enough, to have a hobby that indulges cars, be it racing or collection.
The point is, cars are absolute necessities for people now. As one of my favourite books stated, "you can know a lot about a person by the kind of car they own". If you are a car enthusiast, then the following TV shows are the ones that you must watch religiously. Here's the list of top car shows ever. You can watch several of these best car tv shows on Netflix, Hulu or Amazon.
15. Chasing Classic Cars (2008- present)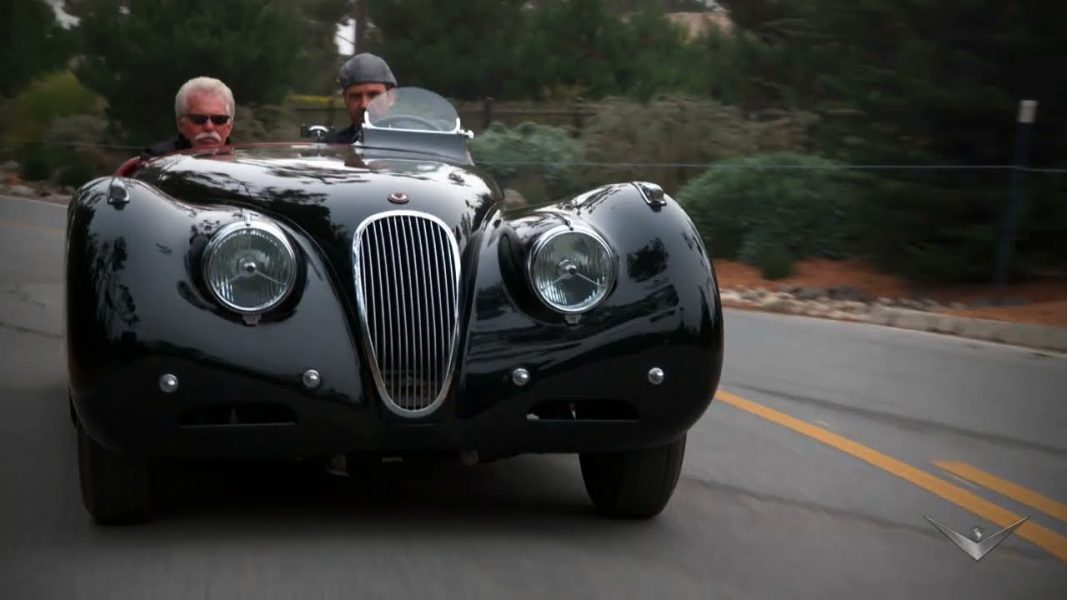 This American show is presented by Wayne Carini, a professional expert car restorer. In this show, he digs up classic cars from as far back in past to the recent decades. Searching every nook and cranny of the country to discover the places where the cars, even the ones that have not been seen for many years, lie in wait of revival. He opens it up, tears it apart, and then builds it back again, better in every sense. The next step makes things even more exciting. These repaired cars are then auctioned, and car enthusiasts have a chance to own, and if not that, then at least come face to face with, the classiest stuff.
Read More: Best Action TV Shows of All Time
14. Car SOS (2013- present)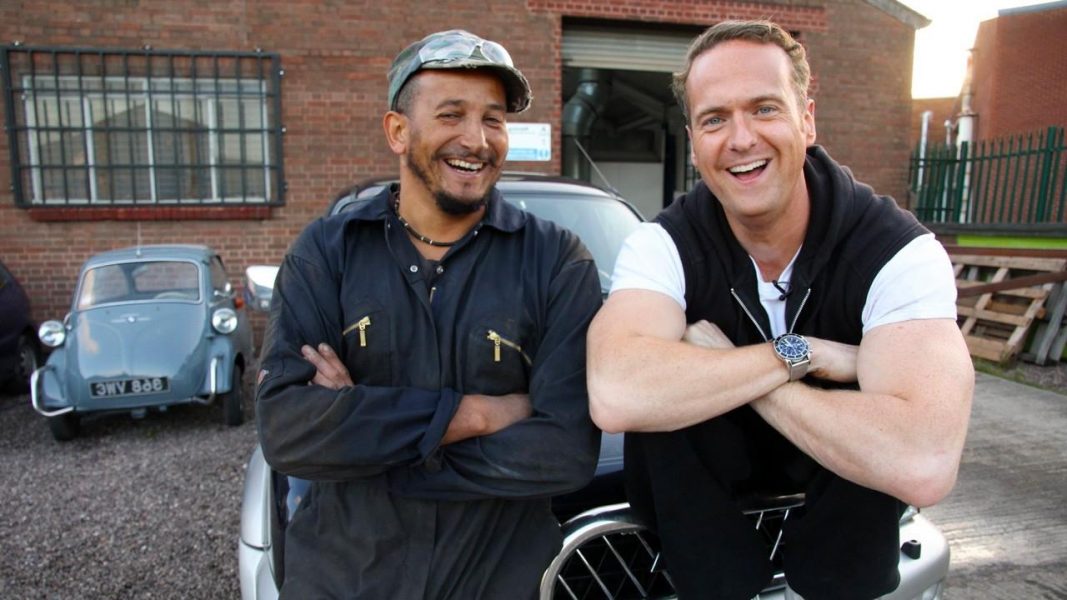 You have a car, but it's not in a good shape. You could send it for repair, but not only would it take a lot of money, but also, you don't really want someone else handling the classic. People can mess things up, they might even replace a part (authentic) of your car with some inauthentic one and enjoy profit by selling the original one. Not that it always happens, but you can't blame yourself for being paranoid enough. How great would it be if one of your friends or family nominated your car to be repaired by Tim Shaw and Fuzz Townshend? Yep, this sort of stuff happens too. In 'Car SOS', Shaw and Townshend pick a car that has been eating (or eaten by) dust in someone's garage, and they fix it up to make it look brand new.
Read More: Best Cartoon Shows of the 90s
13. Pinks (2005-2008)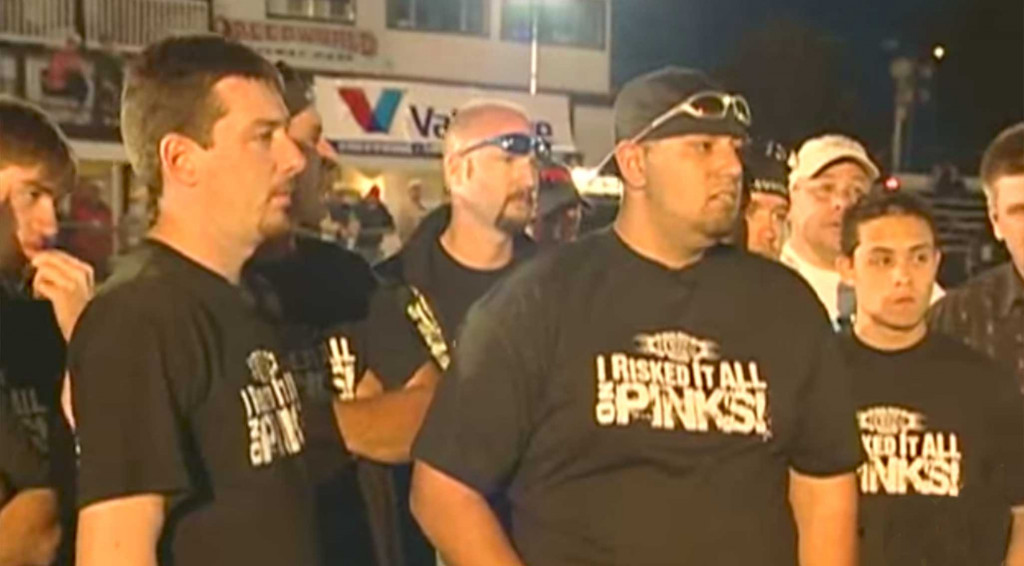 Most of the films that bank on the audience's love for cars features exciting and high-fuelled car races. Be it the 'Fast and Furious franchise', 'Need for Speed', or even, films like 'The Italian Job', car racing, or chasing, becomes the integral scene in the movies. But these films come with a lot of other material, the plot, the drama, and so much more that somehow brings the level down on the adrenaline impelled scenes. Minus all these things, and you have 'Pinks'. Deriving its name from the pink slips that record the ownership of the car, this show is all about street racing. Though, unlike the films, it is legal (at least, I think so!). Before the race begins the competitors sign a binding agreement to turn over their cars to winners. A lot of rules are put in place to make sure that there is no cheating. There is even a clause for negotiation. For car lovers, it is the perfect show.
Read More: Best Cartoon Villains
12. Fast N' Loud (2012- present)
Airing on Discovery Channel, this show has a group of people restoring cars throughout the country. The presenter of this show is Richard Rawlings, who has assembled a Texas-based crew. Along with them, he scours the country for cars that have been abandoned by people, cars that need repair but aren't due to the lack of time or funds by the owner, all in all, all sorts of run-down cars. The crew finds these cars, trades them from the owners, they repair it and then sell it for a profit.
Read More: Best Legal TV Shows of All Time
11. For the Love of Cars (2014- present)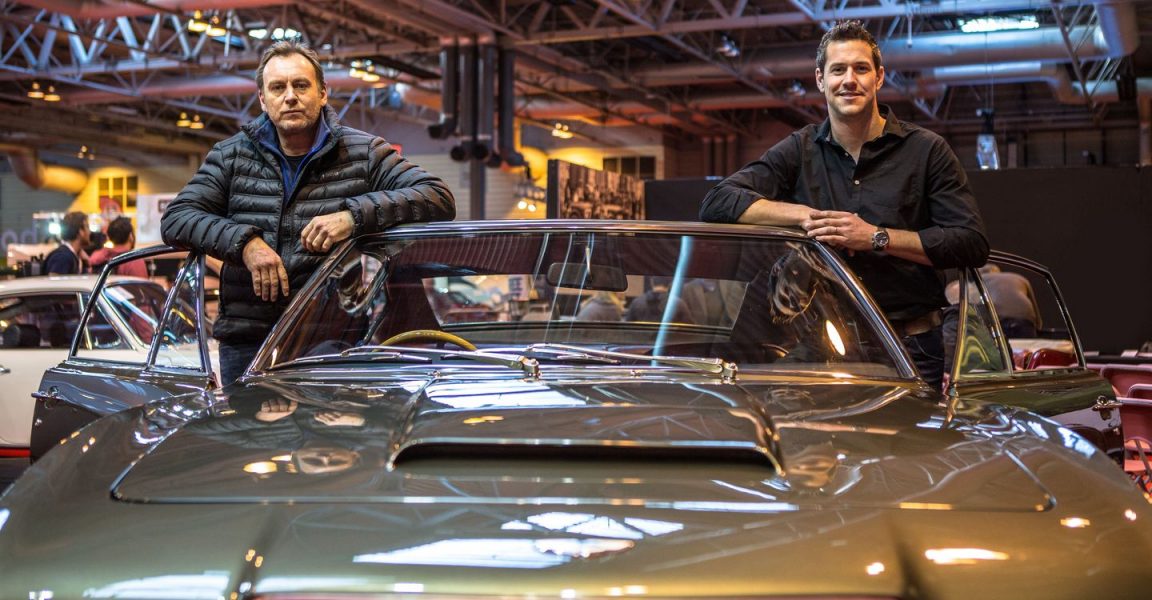 This British show features two car lovers who pick one car in every episode to discover, repair and auction. Though, one must know that it primarily features British and European cars. In every episode, the presenters talk about the car that is about to be featured in the episode. They not only talk about the mechanics of the car, the important gears and wheel stuff but also, they delve into its history- from the point of its inception to how its design and model developed over the years. Following this, they visit places to discover the beaten-up car and then they repair it, considering the contemporary demands and the preferences of people.
Read More: Best Old Disney Shows
10. My Classic Car (1997-2017)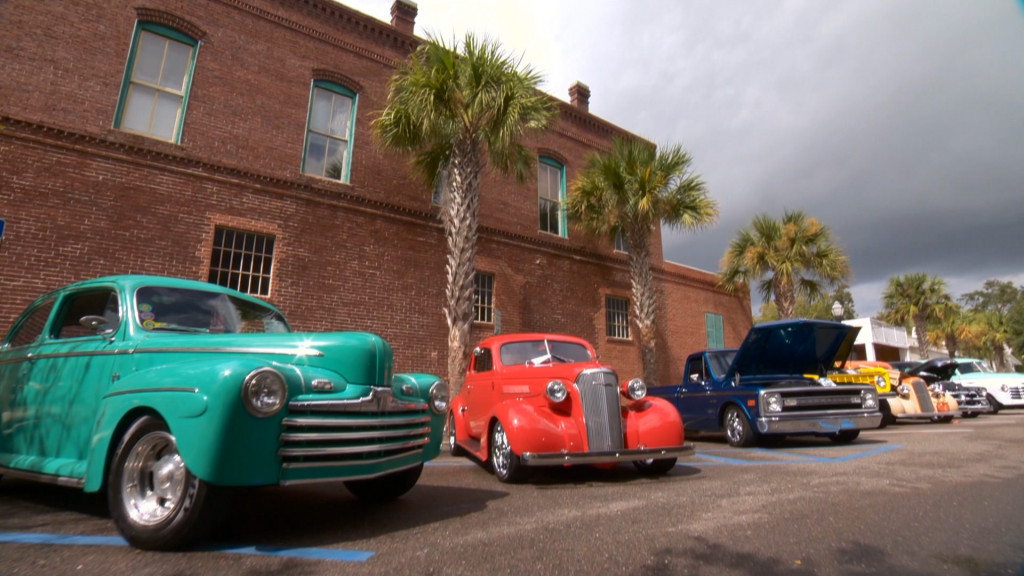 While technology has made everything better by adding new features with every new model, there is something about classics that can never be recreated. There is a reason they say "old is gold". And, in his show, Dennis Gage proves this point. His hyper-enthusiasm for cars is complemented by his personality that echoes classic throughout. With his handlebar moustache and his catchphrase that never gets old, he explores the classic cars, attends automobile shows that feature them and meets with the people who collect such cars. He also talks about the accessories and the tools that one might need for the upkeep in case they come in possession of a classic.
Read More: Sexiest TV Shows of All Time
9. Roadkill (2012- present)
For the number of shows about cars, there are a thousand more enthusiasts who would love to make their own shows, exploring, repairing and driving the cars of their dreams. The Internet has become a great platform for people to not only showcase their love for cars in front of the whole world but also to make money from it. 'Roadkill' is one such show. Initially, it was featured on the YouTube channel of its presenters but considering the increasing popularity of the show, it was picked up by a streaming service, for which you need a subscription now!
Read More: Smartest TV Shows of All Time
8. Car Vs Wild (2013- present)
Bill Wu and Gary Humphrey traverse the exciting and dangerous roads in this show with their Jeep Wrangler named Ruby. Wu, Humphrey and Ruby have already been a part of other shows that have shown them travelling in exotic locales and exploring new territories. While Bill is the car fanatic in this trio, Humphrey is the survival man (he is ex-British Special Forces). But, the most important thing in this trio is Ruby. The car has 'been there, done that' more than we probably ever will. Jealous alert! In this show too, Ruby takes on the challenging task of getting its passengers through the toughest of roads.
Read More: Best Gangster TV Shows of All Time
7. World's Most Dangerous Roads (2011-2013)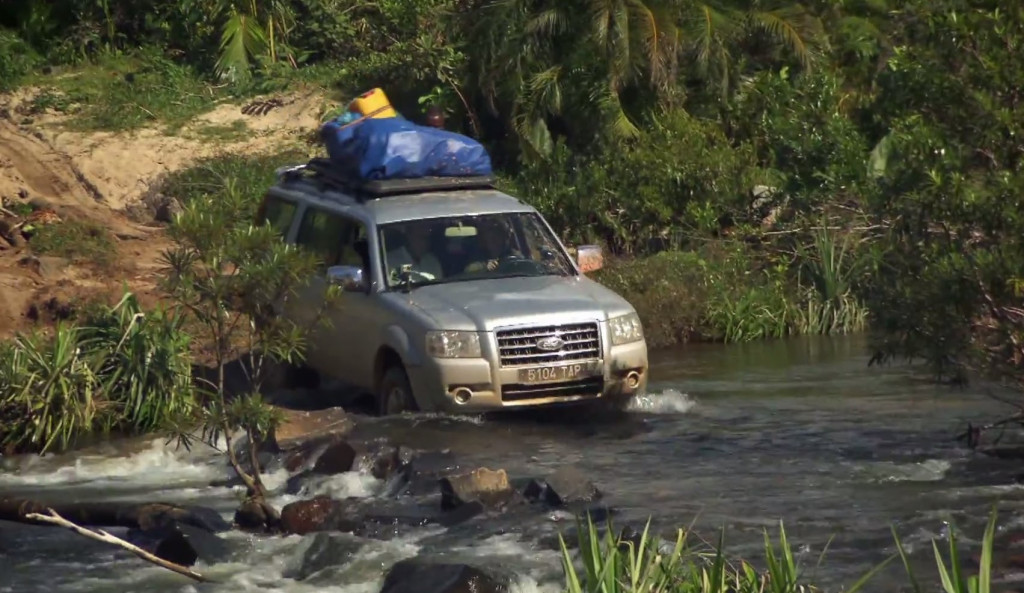 The most common reason why people want cars is that they want to travel places. The kind of car you want largely depends on the type of roads you are likely to travel. 'World's Most Dangerous Roads' is the show by BBC that featured a different couple of celebrities in each episode with a different kind of car. Narrated by Adrian Dunbar, every episode presented a different set of surroundings, mostly varying from country to county and the problems that the celebs face while travelling these dangerous roads. It is not just the make of the roads that counted for how difficult they would be to traverse, it was also the surroundings that counted. From Nepal to Peru, from Ethiopia to Bolivia, the travels in this show are enticing.
Read More: Longest Running TV Shows of All Time
6. Wheeler Dealers (2003- present)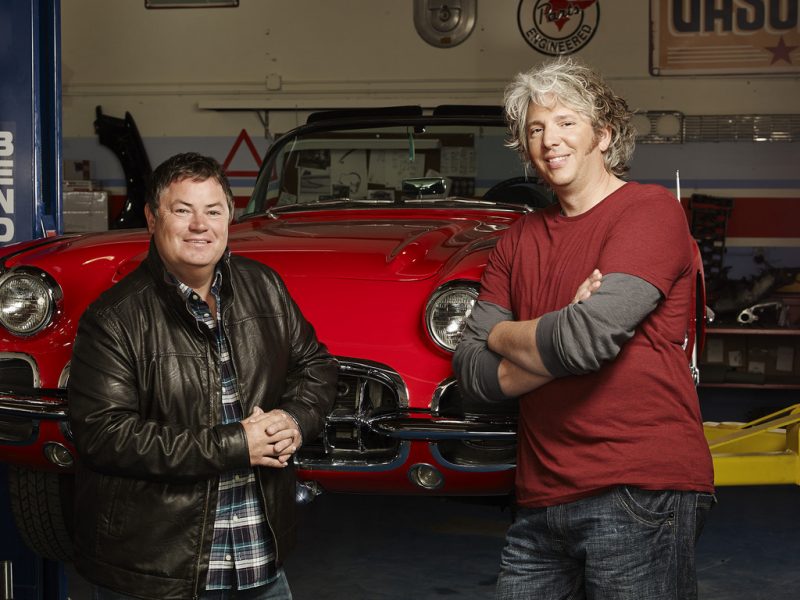 This British show has had a run of about two decades now. And all this time, Mike Brewer has been going around trading cars. In a similar format that is followed by a lot of other shows of the same genre, it features Brewer trading cars from the owners. These cars are generally the ones that the owner wants to give up because they want to buy a new car, or simply want to get rid of it because they can't afford its upkeep any more. Brewer buys these cars from them and brings them to his mechanic who makes it new again by fixing everything. Brewer then finds a new owner for the car.
Read More: Best Space TV Shows of All Time
5. One Car Too Far (2012)
Before Wu and Humphrey took on the challenge of 'Car Vs Wild', they had already proven their mettle and that of their car in 'One Car Too Far'. The three of them were dropped in dangerous surroundings that could range from dry deserts to wet rainforests. In Bear Grylls style, they were sent with almost nothing on them and had to survive purely based on their own instincts and skills. Wu used his skills as a master driver to manoeuvre his way out of any sort of road and keep them all safe, while Humphrey, with his years of training and survival skills, scoured their surroundings for things that would keep them alive. All the while, their car too had to face some tough circumstances.
Read More: Best Horror TV Shows of All Time
4. Jay Leno's Garage (2015- present)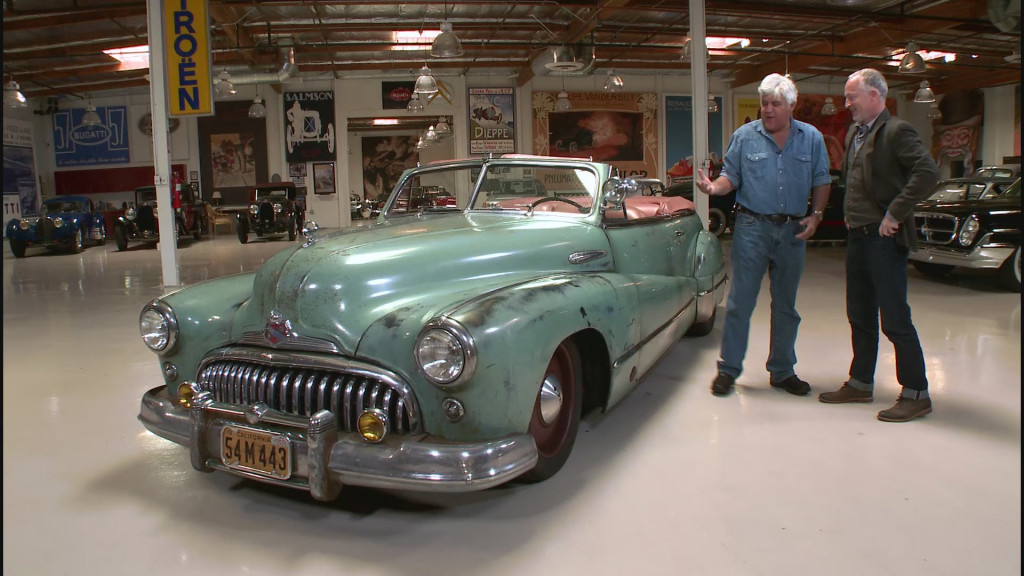 Jay Leno has had a very busy career. He has donned the part of an actor, been a comedian, has worked as a writer and a producer. Between all these things, the only thing Leno didn't like was that he couldn't spend more time with his true passion- cars. Now, with 'Jay Leno's Garage', he is here to rectify that mistake. In his quest to collect cars, and to understand them better, he travels throughout the country. Along the way, he finds the people who own classic cars. Leno talks to them about everything, from the make and model of the car to the story behind how the person came to be in possession of it. He meets fellow enthusiasts and car collectors and shares his love for cars with them.
Read More: Best Teen TV Shows of All Time
3. MotorWeek (1981- present)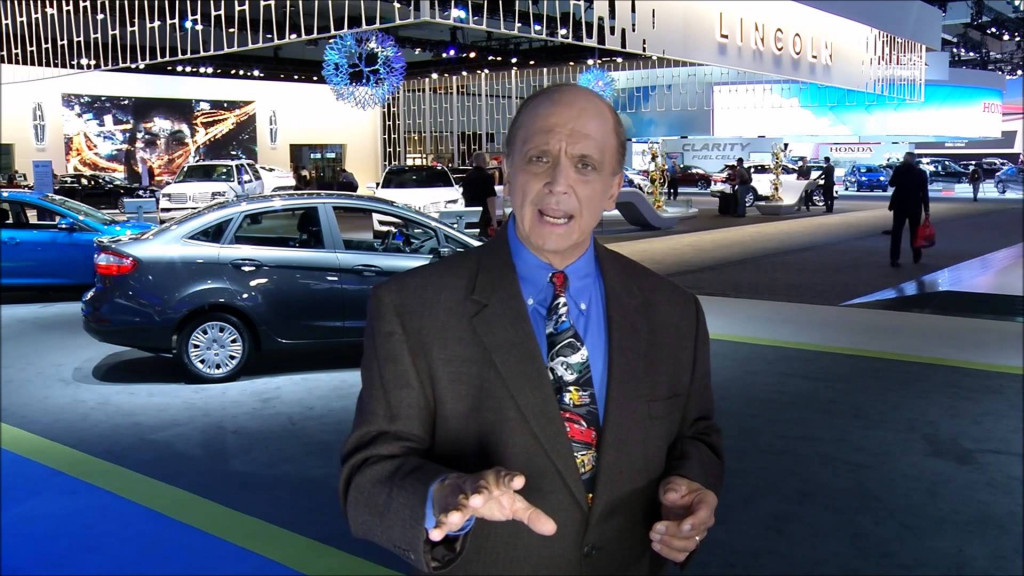 Buying a car is a hassle until you know exactly what you want. There is so much stuff out there that if you go and try to buy a car without prior research, you will come home with a headache, or worse, a wrong car! Now, you could either delve into the Internet and the magazines and every other thing that is available to you, or you could skip everything and just watch this show. Presented by John H. Davis, this show sums up all that research, that would take hours and hours of your time, into a segment of half-an-hour. Davis not only reviews every new car that comes into the market but also compares them to give you an idea of what might be the better pick for you.
Read More: Best Thriller TV Shows of All Time
2. The Grand Tour (2016- present)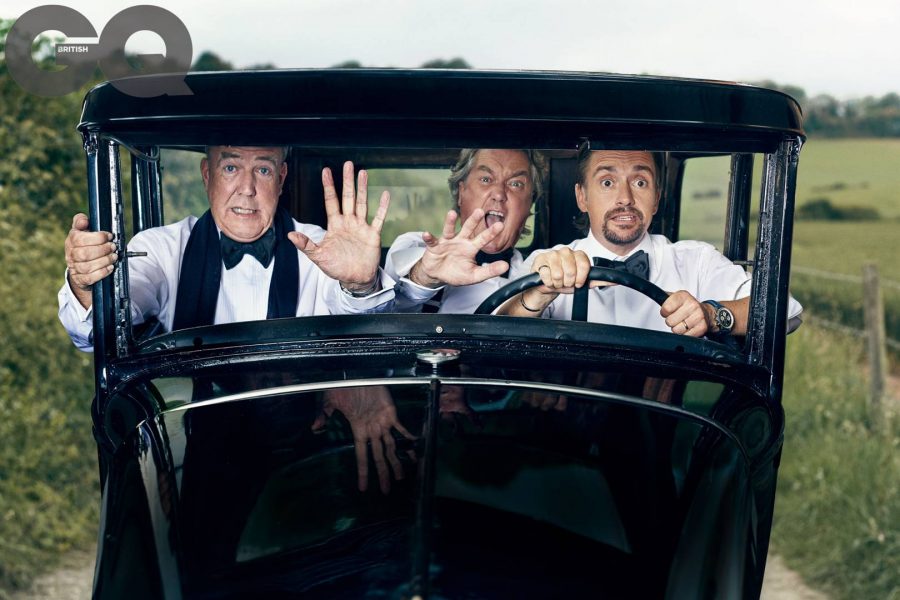 Jeremy Clarkson, Richard Hammond and James May reunited to bring another awesome show (the previous being 'Top Gear', the show that tops this list) to us. The trio of presenters is probably the most famous in the history of car shows, owing to the popularity of the program. The chemistry between the three of them makes the show more real and fun to the audience. They have a charm that is hard to break. In 'The Grand Tour', they travel various parts of the world, from the roughest terrains to the smooth roads. They test the durability of various cars through these places, and most of the times, take the liberty of incorporating their own changes. Adding the thrill of travel and camping, Clarkson, Hammond and May set some high travel and friendship goals.
Read More: Best Indian TV Shows of All Time
1. Top Gear (2002- present)
There is just no way that anyone can top the presentability style of Clarkson, Hammond and May. Even though it's a revival of a previous show, 'Top Gear' created its own niche in the television industry. I wasn't a car enthusiast (don't you dare judge me!), but even I watched this show with fervour and commitment. It started with the reviewing, comparing, judging and analysing of the new models of the cars that entered, or were about to enter, the market. Over the years, it added new segments to make it more fun, and in the process, more educational for car-lovers. There were races that featured celebrities and the challenges that the trio took upon themselves. If you want to convert someone into a car enthusiast, make them watch 'Top Gear'.
Read More: Best Superhero TV Shows of All Time