Television, and the medium of film, has made it possible for humans to potently use the greatest gift bestowed on it by God: imagination. Both film and television, have been enriched, artistically, and emotionally with the sci-fi presentations. Since the days of 'Doctor Who', to the modern-day coliseum of artificial intelligence with 'Westworld', the genre has seen a transformative evolution. With that said, here's the list of top science fiction TV series ever. You can watch some of these best sci-fi TV shows on Netflix, Hulu, or Amazon Prime.
15. Lost In Space (1965-68)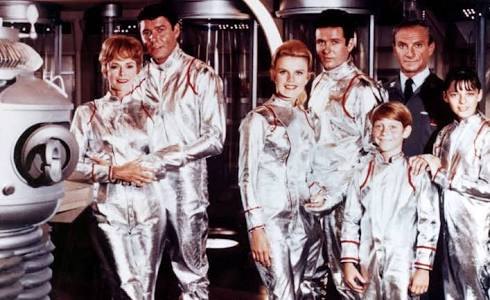 Lost in Space is an American science fiction television series that was created by Created by Irwin Allen and it aired from 1965-1968. The show ran for three seasons with 83 episodes. Lost in Space was inspired by the space-faring Robinson family comic book published by Gold Key Comics. Lost in Space received a 1966 Emmy Award nomination for Cinematography-Special Photographic Effects but did not win, and again lost in 1968 for Achievement in Visual Arts & Makeup. The plot of the show is about the struggles of space colony family to survive when their ship is hopelessly thrown off course by accidental stowaway.
Read More: Best Thriller TV Shows of All Time
14. Firefly (2002-03)
Set 500 years in the future after a universal civil war, 'Firefly' revolves around the crew of a small transport spaceship, who take any job so long as it puts food on the table. The disparate men and women just want to survive and maybe have better lives, but they face constant challenges on the new frontier, such as the Reavers — flesh-eating mongrels who live on the fringes of the universe. The high-end concepts of 'Firefly' might be a bit of a hassle for many of you, and due to its surprisingly short stint (one season), it might seem without answers. Hopefully someone brings it back and we get to see more of humans in a completely different form.
Read More: Best Indian TV Shows of All Time
13. Doctor Who (2005-)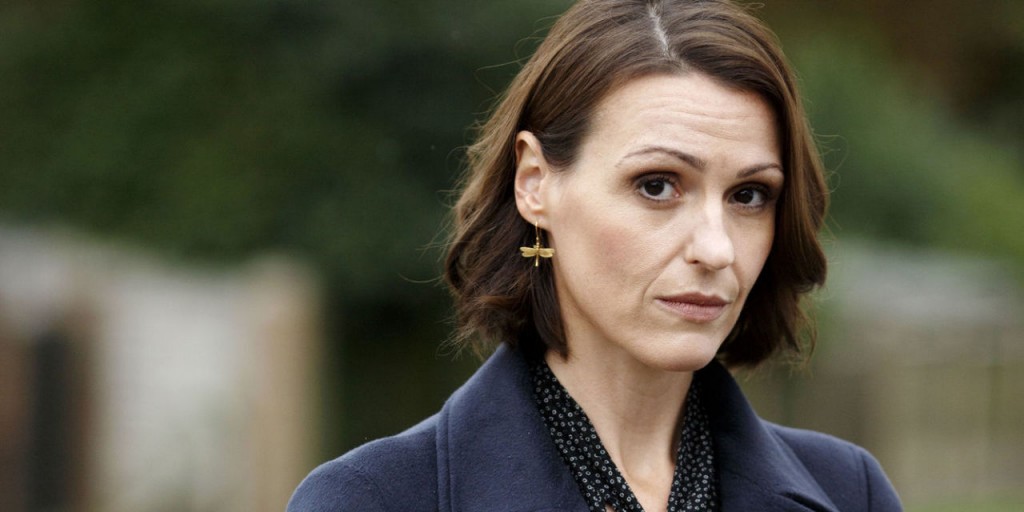 'Doctor Who' has been a fan favorite ever since its original airing in 1963. The British show has attained iconic status within the country and its fans who've grown to like the new installment. The sci-fi show is based on the Time Lord "Doctor", who travels through time and space in his spaceship called TARDIS. With his loyal aides besides him, the Doctor fights various malfeasants and protects people and civilizations. Over the years, the titular actors assuming the roles have changed but the show has managed to retain its spirit and attractive quality which makes it so special.
Read More: Best Superhero TV Shows of All Time
12. The OA (2016-)
This mind-bending sci-fi series is probably one of the most underrated gems on the list. Prairie Johnson returns home after a seven-year stint in limbo to her hometown. Much to the surprise of the inhabitants, Prairie is a changed woman, including her newfound ability to see, and begins to call herself the OA. The story unravels as Prairie reveals her chaotic absence in the most incredulous of manners. For fans of stories with an atmospheric backdrop, 'The OA' is the perfect place to get lost in and make the most of rich, complex characters.
Read More: Sexiest TV Shows of All Time
11. The Handmaid's Tale (2017-)
Based on Margaret Atwood's stunning work of art, 'The Handmaid's Tale' has dominated the television era since its conception three years ago. Elizabeth Moss' force de majuere work on the series and its truthful interpretation of the novel make this series a very special one. If you're looking for something challenging, 'The Handmaid's Tale' is the way to go.
Read More: Smartest TV Shows of All Time
10. 12 Monkeys (2015-2018)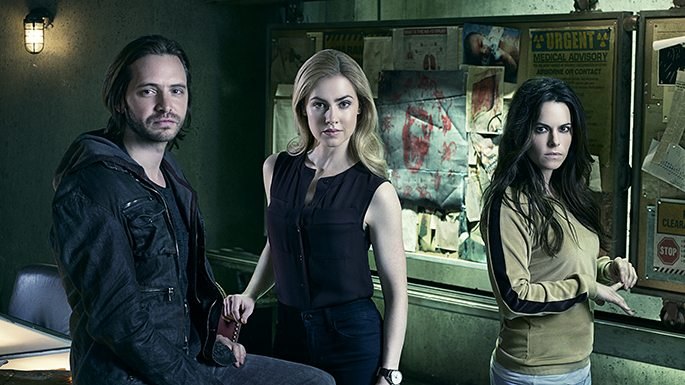 '12 Monkeys' finds its inspiration from the now revered and worshipped Terry Gilliam movie of the same name. Featuring force de majeure performances from Bruce Willis and Brad Pitt, the film revolves around a post-apocalyptic future, where humanity has been wiped out by a deadly virus. Scientists manage to send a man back in time to discover the cause and find out more about the virus. The show works on the same premise but understandably adds layers to the already complex movie and characters. The recently concluded show went on a high and made sure the fans of the old classic reminisce the movie with fondness and worth.
Read More: Best Gangster TV Shows of All Time
9. American Gods (2016-)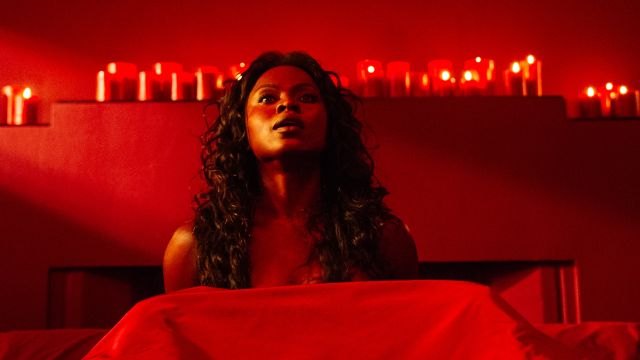 For those of you who aren't acquainted with the show, expect an aesthetic crossover between 'John Wick' and a Tarantino film. The stylish, original, and thoroughly intense first season of 'American Gods' topped a lot of critics and audiences polling come the end of the year and is set for a season two. The gorgeously shot show boasts the cinematic effort of a high-end commercial sci-fi and certainly backs the vivid imagery with solid content. A recently released convict comes home to the news of the death of his wife and best friend. Even worse so, the two were found indulging in oral sex at the time of the death. Heartbroken and disgusted, Shadow meets the mysterious Mr. Wednesday en-route a flight home and then again encounters him which changes his life. 'American Gods' bleak tone and an impressive blend of mythical deities and modern-day technology make it one of the top sci-fi shows around.
Read More: Longest Running TV Shows of All Time
8. Lost (2004-2010)
Despite its limited extent of narrative tropes, 'Lost' expertly creates opportunities out of these boundations and makes the best use of it. Confined to an island, which is then revealed to be a mysterious pad of supernatural, survivors from a plane crash come together to survive. During their efforts, they tangle themselves in the curse of the island and now must do everything in their power to free themselves. Its gripping narrative and stark, tonal imagery suck you in and take you on a warped journey that you won't forget quite so easily.
Read More: Best Space TV Shows of All Time
7. Legion (2017-)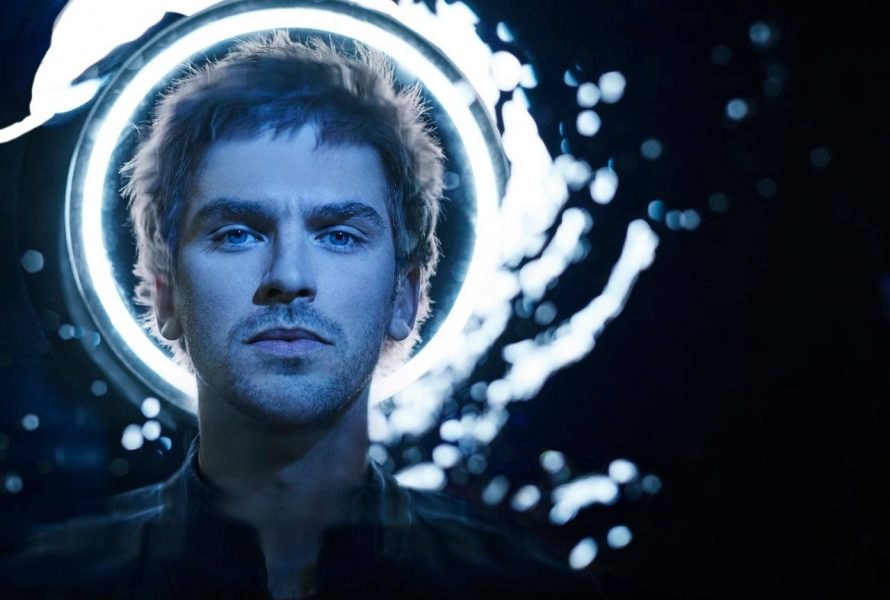 'Legion' boasts of some of the most transcending moments on tv history in my opinion. Its trippy backdrop and the immediate sense of urgency and ambiguity bind the tension together to create compelling narrative very few shows have. David's schizophrenic condition allows him to hear unusual sounds and experience vivid, disturbing images. His life gets a new meaning when he falls in love with fellow patient Syd. But the happiness is short-lived as the schizophrenic-fiction potentially is an alternate reality. Consistency is the name of the game and 'Legion' certainly has it in every episode. The energetic cast compliments its gritty and imaginative backdrop well and makes sure watching the action is worth our time.
Read More: Best Horror TV Shows of All Time
6. Black Mirror (2011-)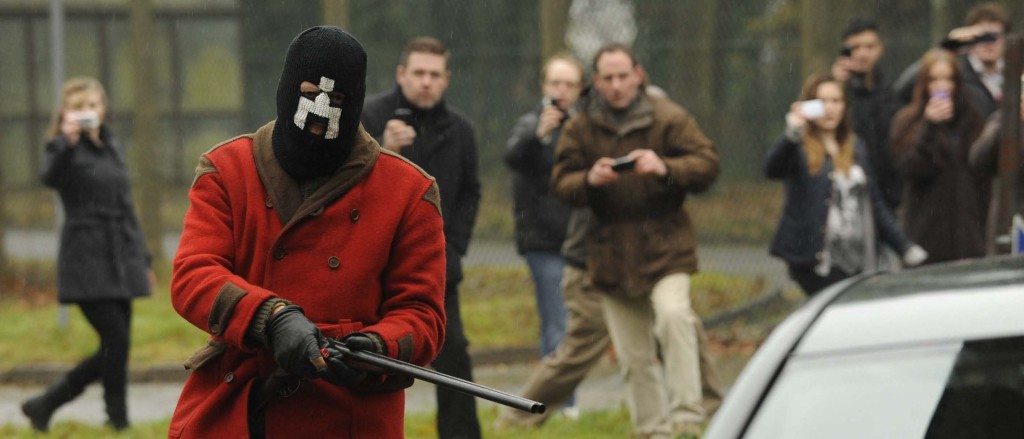 'Black Mirror' has probably topped the list in terms of the buzz around the show. Functioning with its anthology set-up, this science-fiction horror show represents the most diversely imaginative art in the genre. Throughout its run, 'Black Mirror' has managed to come up with inherently violent and truthful reflections of our species' dangerous association with technology. While the plots are often based on possible future inventions and groundbreaking discoveries, the exaggerated satirization of our current interaction with modernization also serve as timely reminders for the dangerous path we have ourselves set on. Its clever use of narrative tropes and its refreshing integration with intelligently inked fiction makes 'Black Mirror' a must watch on your list.
Read More: Best Teen TV Shows of All Time
5. Stranger Things (2016-)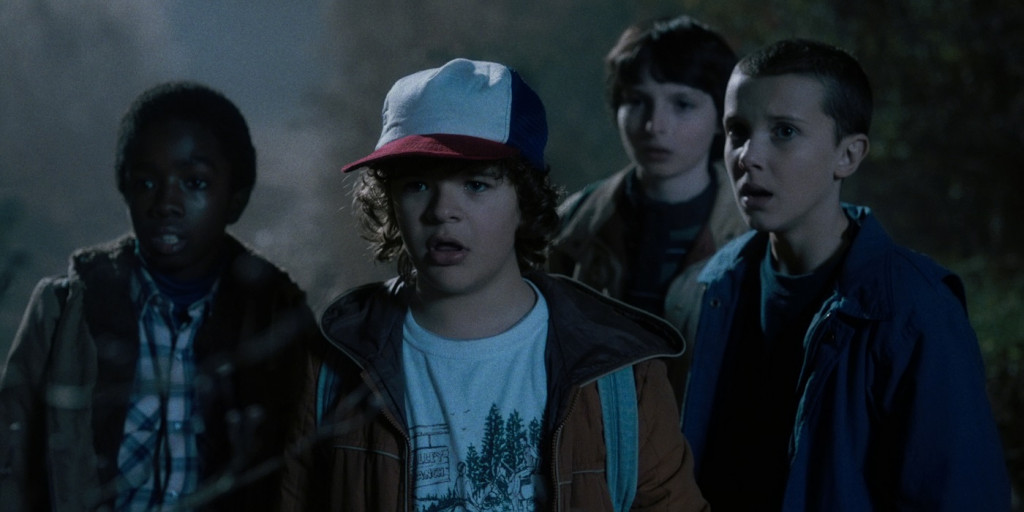 A small Indiana town in the '80s becomes a boiling pot of secret-government experiments, supernatural netherworlds, and houses one of the great mysteries of human dilemma and emotion. 'Stranger Things' has emerged as one of the most popular shows since it has aired and taken its star cast to stardom. With an intriguing storyline and a sublime ensemble cast, 'Stranger Things' manages to thrill, enchant, and provides an escapade to ardent '80s fans. Also, beautiful capturization of the era that is constructed to perfection.
Read More: Best Post-Apocalyptic TV Shows of All Time
4. Rick and Morty (2016-)
The only sitcom on the list finds itself here deservedly. 'Rick and Morty' charts the inter-dimensional misadventures of Rick, a cynical mad scientist and his fretful grandson, Morty. Its unique blend of high-concepts and dry, emphatic comedy has made it one of the topmost shows around. The success has prompted the makers to snaction it for another seventy episodes and we might be seeing the notorious duo for a very long time.
Read More: Best Reality TV Shows of All Time
3. The Man in the High Castle (2015)
If other shows on the list bewilder, 'The Man in the High Castle' should get you picking your hair out. The show's quirky set-up sees the narrative pick up from history and alters it. The dystopian future-past envisions a different world post-WWII if the results would have been different. Without spilling any more beans, I think it would suffice if I just summed the show up in one word: unmissable. If you haven't started yet, please do right away!
Read More: Best Action TV Shows of All Time
2. Westworld (2016-)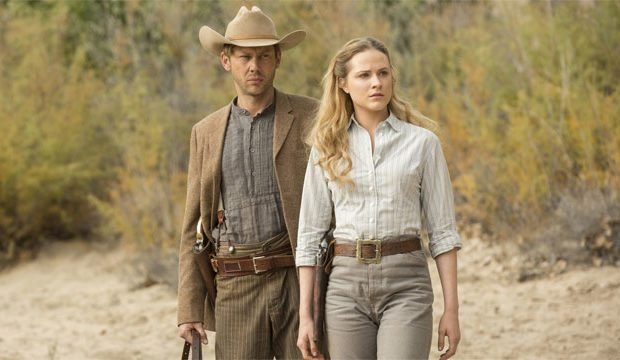 Created by the other Nolan, 'Westworld' successfully combines the vivid, raw imagery of the boundless West and the provocative essence of science fiction. Its surreal blend of mortal aesthetics and derivative cultural tropes gives it an outlook that disperses confidence and innovation. In a futuristic Western-themed amusement park, Westworld, the visitors interact with automatons and make good on the advanced state of technology. All hell breaks loose as the complex machinery starts to malfunction. Stunning cinematography and its high-end concepts make 'Westworld' an engaging and immersive world of its own.
Read More: Best Detective TV Shows of All Time
1. The Twilight Zone (1959-64)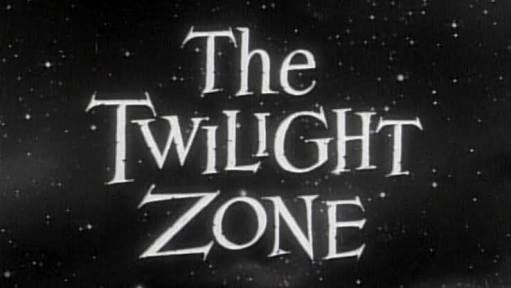 The Twilight Zone was an American television series, which was created by Rod Serling. The series ran consisted of five seasons and ran from 1959 to 1964 on CBS. According to TV Guide The Twilight Zone is one of the 60 greatest dramas of all time in a survey they conducted. The success of the series spawned a feature film, a radio series, a comic book, a magazine, and various other spin-offs that spanned for five decades. CBS has recently ordered the series to be revived, which will be helmed by Jordan Peele.
The plot of the show follows the lives of Ordinary people, who find themselves in astounding situations and try to solve those problems in a unique way. The Twilight zone is considered one of the best Science fiction shows of the 50's which experimented with a different set of stories and went on to be loved by the audiences and critics.
Read More: Best Vampire TV Shows