The Fast and the Furious series is perhaps the best franchise for racing fans. Through the years, the franchise has grown tremendously and with it the action that has become widely popular across the globe. Addition of global superstars like Dwayne 'The Rock' Johnson and Jason Statham has only increased the popularity and competence that was already there. Guess the original ingredients of a dish matter after all. Here is the list of all Fast and Furious movies, ranked from worst to best.
8. 2 Fast 2 Furious (2003)
Undoubtedly the most unnecessary movie of the whole franchise. Taking the series in a whole another direction, it basically does nothing but set up the character of Roman (Tyrese Gibson). That too it does in a way that could've been left out if you ask me. Picking up some time after the first part it reunites Brian (Paul Walker) with his ex-con friend Roman, who has since then left the wicked ways. Brian pulls him back however in order to catch the mob boss Verone. Along with his girlfriend Monica (Eva Mendes) Verone handles a drug paddling ring in Miami. They take him down with their classic Grand Theft Auto style while making unnecessary references to the previous part.
Read More: Best Minions Movies
7. Fate of the Furious (2017)
Inspite of being the eighth part this one came quite close to being the worst part of the whole series. Set with the apparent winning formula of the franchise it had everything you can expect from a Fast and Furious movie. It had Vin Diesel, Michelle Rodriguez, The Rock (he's regular now) along with unnecessarily badass characters like Jason Statham and Charlize Theron. We also had Ludacris and Tyrese for comic relief. But that's it as far as the plot goes. Out of nowhere a formidable enemy rises up and forces Dom to go against his family and everything he believes in. The audience is made to think he will continue that way for some time only to shatter those dreams in the end. Dom rejoins his family and takes down the same enemy using his all so old school moves. A very predictable and desperate addition to the franchise.
Read More: Best Terminator Movies
6. Fast and Furious (2009)
Hiding from the law enforcement Dominic Toretto has made a habit out of avoiding his hometown and family. But when Letty (Michelle Rodriguez) dies during an undercover operation that Brian conducted, Dom comes back to avenge her death. His search leads him to David Park and then the Mexican drug lord Arturo Braga. Dom looking for blood and Brian desperate to right his wrongs, travel together to Mexico to kill Braga and end his drug operation. In the end, Dom surrenders to the police in spite of Brain urging him to go away. He decides this time to stay and face the consequences of his actions.
Read More: Best Planet of The Apes Movies
5. The Fast And The Furious: Tokyo Drift (2006)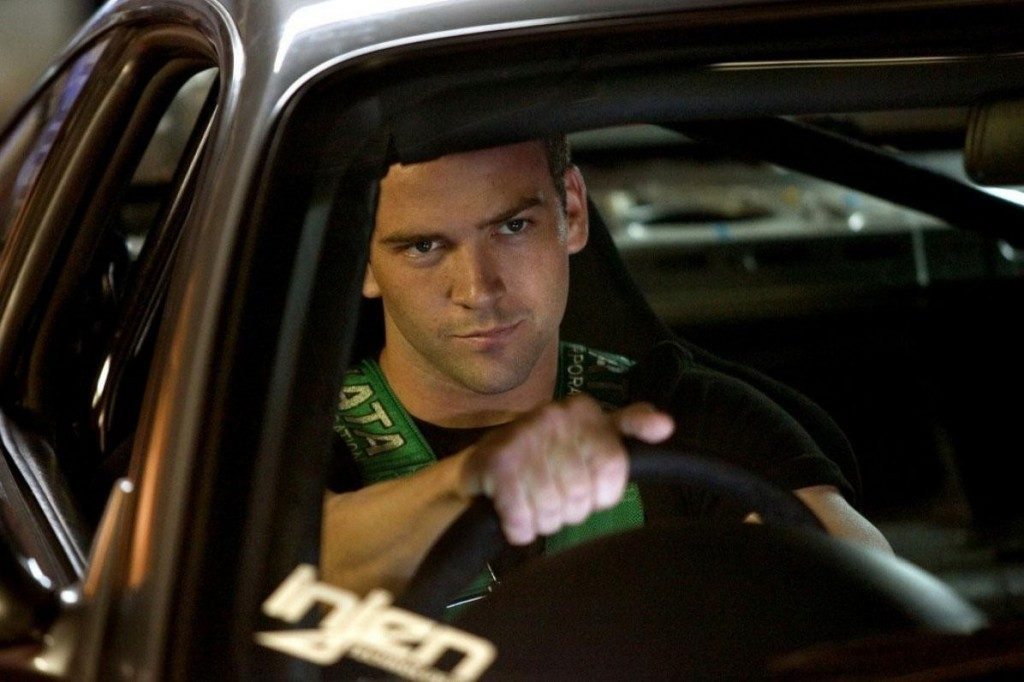 Okay, this movie has nothing to do with the Fast and Furious franchise as such. Except maybe containing one of the inner ring characters, i.e. Han (Sung Kang). A teenager Lucas Black (Sean Boswell) roams around changing schools in the US because he continuously keeps getting himself in trouble at the school. Until one day, when he gets seriously injured, and his mother decides to send him to Tokyo to his Dad. He tries to follow his old ways there, but his lack of knowledge in the 'Drift' department spoils his entry into the Tokyo racing regime. Han comes in and helps a fellow underdog to train against the current Drift King. Along with beating the current Drift King, he also inherits the drug paddling ring from DK's uncle. An important connection to the seventh part of the series lies in the climax, which I'll allow you to find out on your own.
Read More: Best Spiderman Movies
4. Fast Five (2011)
Fast Five or Rio Heist as it was popularly called, continues the story of Dom and company as left by the fourth part. Dominic has been broken out of prison by Brian, and now all of them are running across borders to save themselves from the law. They have Luke Hobbs (Dwayne Johnson) on their tail, a hard-ass FBI agent who has been sent to catch them all. They get stuck from both sides when they have to deal with a businessman turned drug lord too. Seriously what is up with the Furious team and drug lords? Dom, Brian, and others (the freeloaders that is) decide to pull off one last heist to gain their freedom and kill two birds with one stone.
Read More: Best Star Wars Movies
3. Fast And Furious 6 (2013)
After pulling off a $100 million heist in the fifth part, the whole team is scattered across the globe, enjoying their spoils of war. Hobbs, the FBI agent who had chased them unsuccessfully in the previous part, now wants Dom and the team's help to catch a formidable international terrorist Shaw (Luke Evans). Dom and Brian catch up with the team and gather them to catch this criminal. However, they find out that Letty is alive and teamed up with Shaw. What will happen when old flames meet again? Quite up in the countdown, this movie marks the maturity that has slowly come in this franchise. A perfectly logical backdrop with the necessary action and thrill to follow it up, this film marks everything good with this series.
Read More: Best Batman Movies
2. Furious 7 (2015)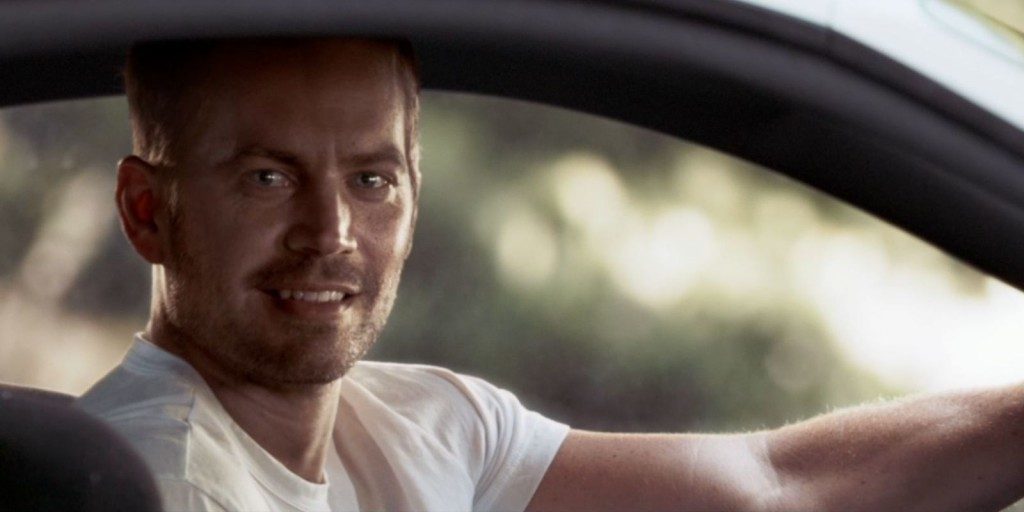 In the previous episode, you saw a beating of Luka Evans at the hands of Dom and company. In this part, you will see the big bad brother of Shaw whiplash through the ranks of the Furious team to gain his revenge. After the team has successfully apprehended Shaw and turned him over to the police, his big brother Deckard Shaw (Jason Statham) who is even more dangerous and resourceful than his little brother comes to destroy their lives. He starts off by killing Han and then informing Dom that he is coming for them. To find him and avert any further danger Dom and Brian have to search for God's Eye. This was the last movie for Paul Walker as Brian due to his untimely death in 2013. A fitting and beautiful farewell is paid to him at the end of the film, which is half the reason to watch this movie.
Read More: Best Harry Potter Movies
1. The Fast And The Furious (2001)
The first film of the series is also hands down the best of the lot. The story starts with Brian who is sent to infiltrate the carjacking gang of Dominic Toretto. They are believed to be attacking trucks full of electronic components, and Brian has to earn their trust through illegal car racing that goes on in their area. Pretty simple right? Not so much. When Brian gets close to Dom and his sister, he realizes they might not be the ones to blame. In the end, he lets Dom go, which invariably starts the chain of events leading to the later installments of the series.
Read More: All Jurassic Park Movies, Ranked