Anupam Kher needs no introduction, nor a descriptive analysis of his career is needed, for he is one of the most accomplished, cherished, and revered actors in the world, known for his character-roles, his intense, sometimes petrifying demeanour and his immortal performances. I don't remember the last time I saw a movie featuring Anupam Kher where Kher's performance or his screen-presence turned out to be a disappointment. Do you? From comedy to pathbreaking intense drama to negative roles, Kher has done it all.
Starting with his career in the 70's, Kher's career span is greater than most of our lives, yet the humble actor is unstoppable in terms of his pathbreaking performances which continue to set new standards every day. Having featured in 500+ movies made across eight different languages and in different film industries, Anupam Kher has proven his mettle as one of the most established and celebrated actors of India. While his stint in Hollywood flicks such as 'Silver Linings Playbook', 'Lust, Caution', 'Bend It Like Beckham' gained him global attention, his upcoming feature 'The Accidental Prime Minister' where he could be seen playing Manmohan Singh, India's 13th Prime Minister, has already started garnering a lot of attention. His eerie similarity to the ex-PM cannot be called a mere coincidence.
Rated among the top of the character-actors like the Late Om Puri, Naseeruddin Shah, Paresh Rawal, Boman Irani, et al, Anupam Kher's career has always been on a rise and it is a daunting and impossible task to select only a few best movies out of all of his movies that were second to none. This list is a small and honest attempt at bringing top Anupam Kher films to you, movies that changed the course of mainstream cinema and character portrayals and movies that will go down in history as timeless, unrepeatable classics. You can watch some of these Anupam Kher movies on Netflix or Amazon Prime.
16. Apna Sapna Money Money (2006)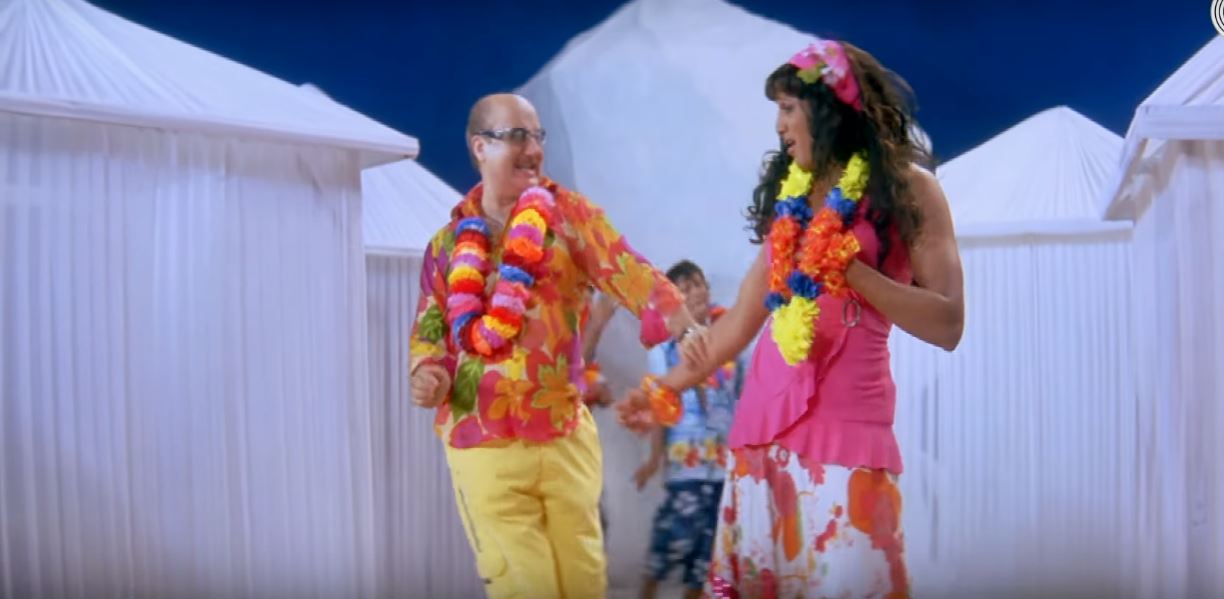 The movie went rather unnoticed for a lot of reasons – the absence of a big production banner, an ensemble cast of non-A-listed actors, and a weaker plot. Despite, the film was successful in smaller screens and was regarded as a BO victory. The plot revolves around Satyabol Shastri (Anupam Kher) who is insistent on marrying his daughter Shivani to one Sarju Maharaj's son, against her wish of marrying Arjun Fernandes, a Christian boy. Enter Kishan (Riteish Deshmukh), who is a friend of Arjun, who agrees to be an imposter of Sarju Maharaj's son and also Sunaina aunty, who becomes the apple of the eye for myopic Satyabol. The confusion that follows, along with the mistaken identity forms the rest of the plotline. Kher's portrayal of a myopic, overbearing father, who lusts for Sunaina aunty (Riteish Deshmukh) is a laugh-riot to watch. Here's a song from the movie to cheer you up.
15. Pranayam (2011)
Don't get it confused for a Hindi film. A Malayalam blockbuster at the outset, 'Pranayam' had Anupam Kher as Achuta Menon in a leading role, aside Mohanlal as Matthews and Jaya Prada as Grace. The film begins with Menon moving into the same apartment where his old flame Grace lives with her bed-ridden husband Matthews and her extended family. Menon and Grace start getting close, when, one fine day, Matthews has a heart failure which he survives but Grace dies in the following few days. Menon then takes over Grace's role of helping out Matthews in his day-to-day life, for Grace is no more. A beautiful story of love and caring for those who you would otherwise despise, 'Pranayam' is like a warm sunshine on a winter morning.
Read More: Best Naseeruddin Shah Movies
14. The Boy With The Topknot (2017)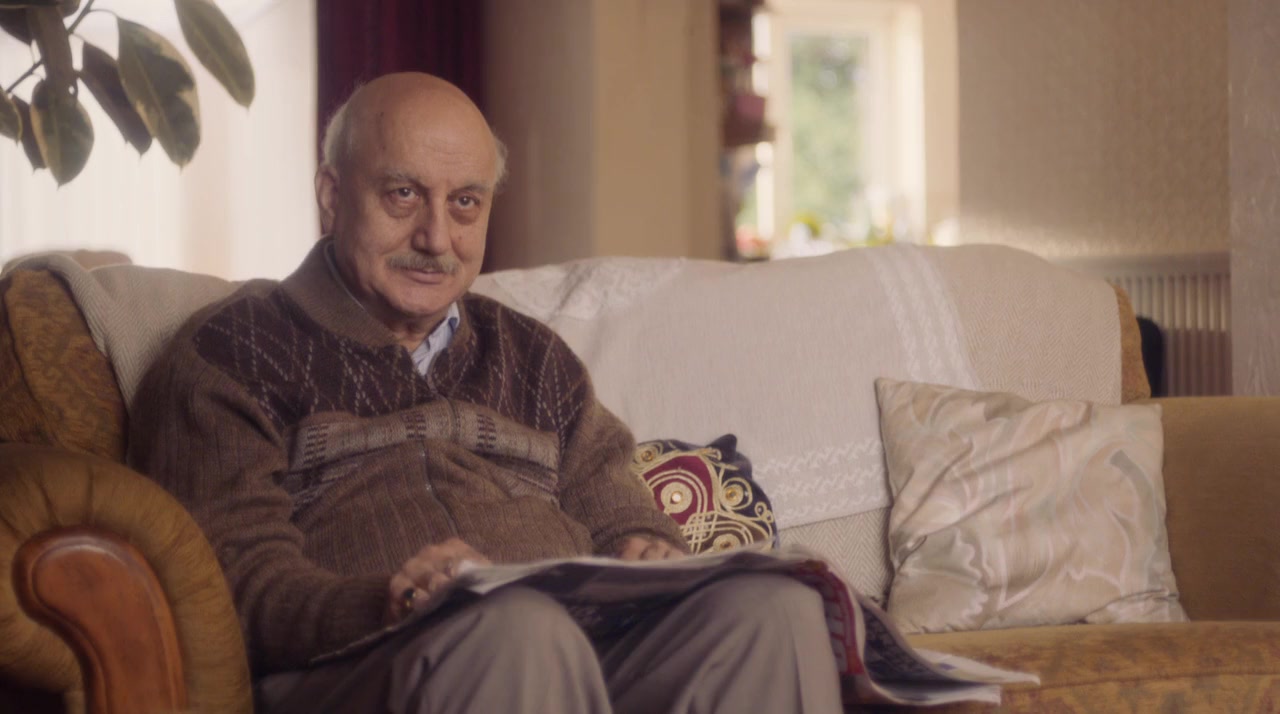 It is a lesser-known fact that Anupam Kher received a BAFTA nomination for his performance in this movie, a feat that hasn't been attained by many Indian actors. Based on journalist Sathnam Sanghera's memoir of the same name, 'The Boy With The Topknot' also features another actor par brilliance that is Deepti Naval. Sacha Dhawan plays the role of Satnam Sanghera, the youngest of the Sanghera family who was born in London, who eventually leaves his topknot behind for his higher pursuits. Turmoiled between his father's schizophrenia, and also his sister's, Sathnam has to fight battles outside as well as inside. Anupam Kher as the elder, ailing Sanghera is exceptional.
13. Dilwale Dulhania Le Jayenge (1995)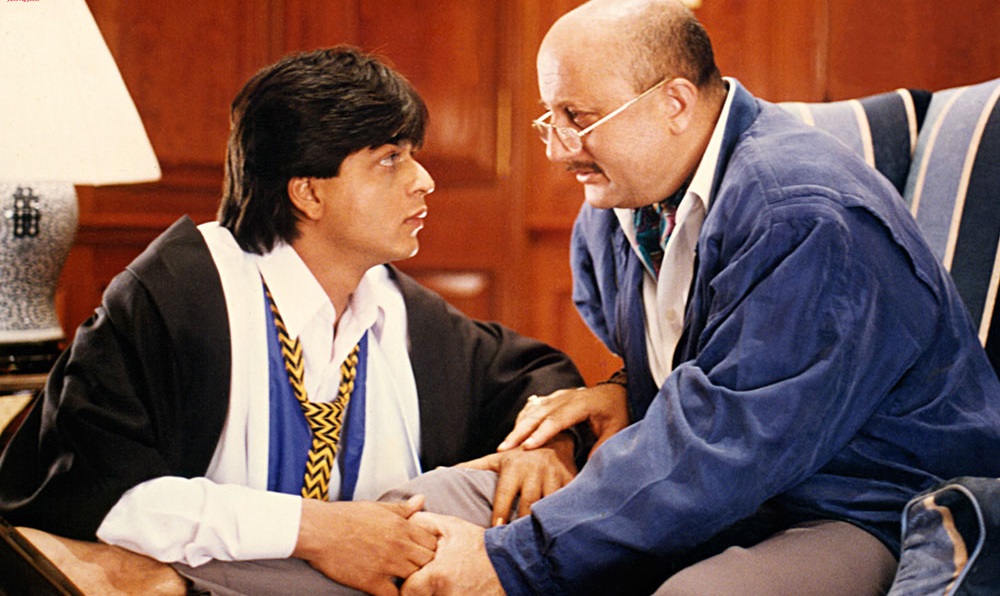 Apart from Amrish Puri and his catchy dialogues like "Jaa Simran, Jaa", DDLJ also had Anupam Kher playing Raj's father Dharamvir. As opposed to Amrish Puri's Baldev Singh Chaudhary who was orthodox and conservative, Dharamvir Malhotra appears pragmatic and open-minded. Not only does Dharamvir asks Raj to pursue his love, he also stands by his side during the famous conflict in the end, despite befriending Baldev's family. DDLJ though have raked in millions, it is a lesser-known fact that Anupam Kher bagged a Filmfare award for Best Performance in a Comic Role. There's no reason why he shouldn't have.
12. 1942: A Love Story (1994)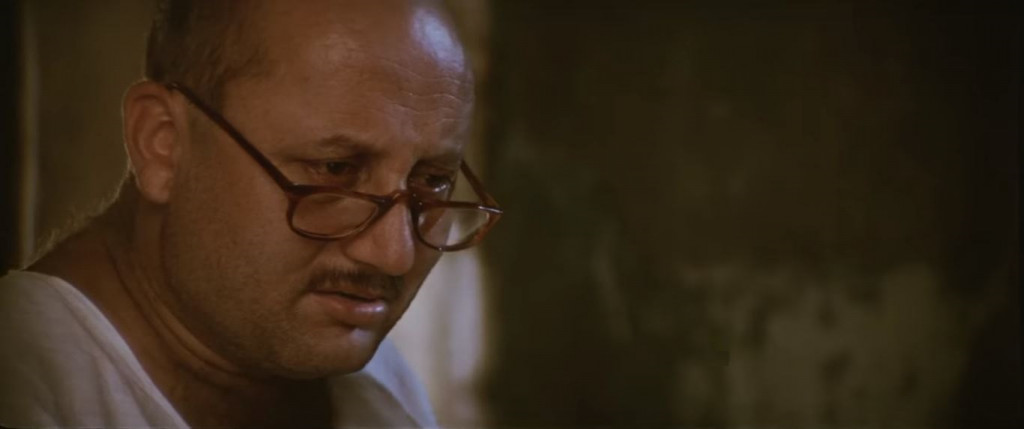 An unusual love saga set in the backdrop of the struggle for independence, '1942: A Love Story' has seemingly hit all the right notes, being less predictive and more affable at the same time. Naren and Rajjo are neck-deep in love, as the struggle for freedom continues. Naren's father Raghuvir Pathak is a freedom fighter and a revolutionary as opposed to Rajjo's father Hari Singh who is a British employee. As their parents have a natural dislike against each other, Hari Singh pawns his son Naren to tell the whereabouts of Pathak to the British army, thus leading to the killing of the latter. Anupam Kher as Raghuvir Pathak has shown inexplicable naturality with his role and seems like he was living it. One of the many latent highlights of this gem of a film.
11. Darr (1993)
We've all seen this very popular psychological thriller because of Shah Rukh Khan's famous negative character Rahul Mehra, the obsessed, psychotic lover and stalker of Kiran Malhotra who is otherwise married to Sunil Malhotra (Sunny Deol). The confrontations, the dialogues and the edge-of-the-seat thrill is endearing and sticks until the end. Anupam Kher stuns as Vijay Awasthi, Kiran's brother and had succeeded to bag yet another Filmfare Award for Best Comedian, something that apparently wasn't the highlight of the film.
Read More: Best Shah Rukh Khan Movies
10. Lamhe (1991)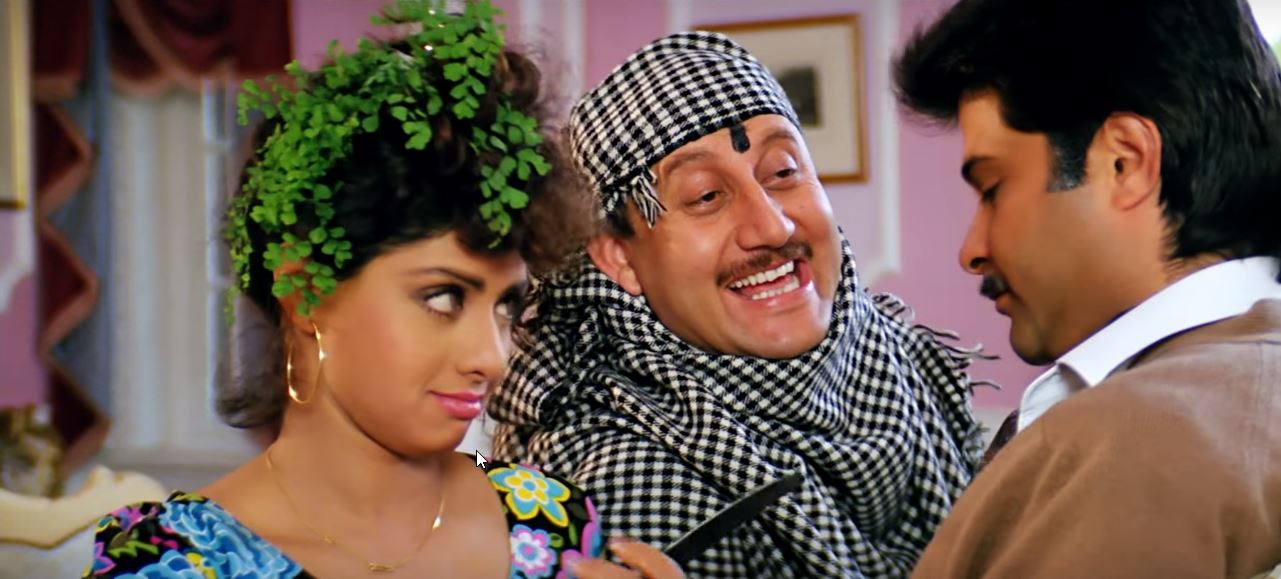 Anupam Kher's rib-tickling comedy as Prem, Viren's childhood friend, is supposedly one of the primary highlights of the film. The dialogue delivery and the comic timing were widely loved and cherished, despite the fact that the movie fell flat and was rendered as a commercial failure at the box office, although it is often regarded as one of the greatest romances Bollywood has come up with. The story revolves around the "moments of truth" Viren has to face when he falls for Pallavi, but couldn't confess to her, returns to India 20 years later to find out that Pallavi's daughter Pooja is a lookalike of Pallavi, Pallavi had passed away years ago and now Pooja is in love with Viren. As weird as it may sound, the presentment is an absolute winner of the film. Yet another movie that landed Anupam Kher his Filmfare Award as Best Comedian.
9. Ram Lakhan (1989)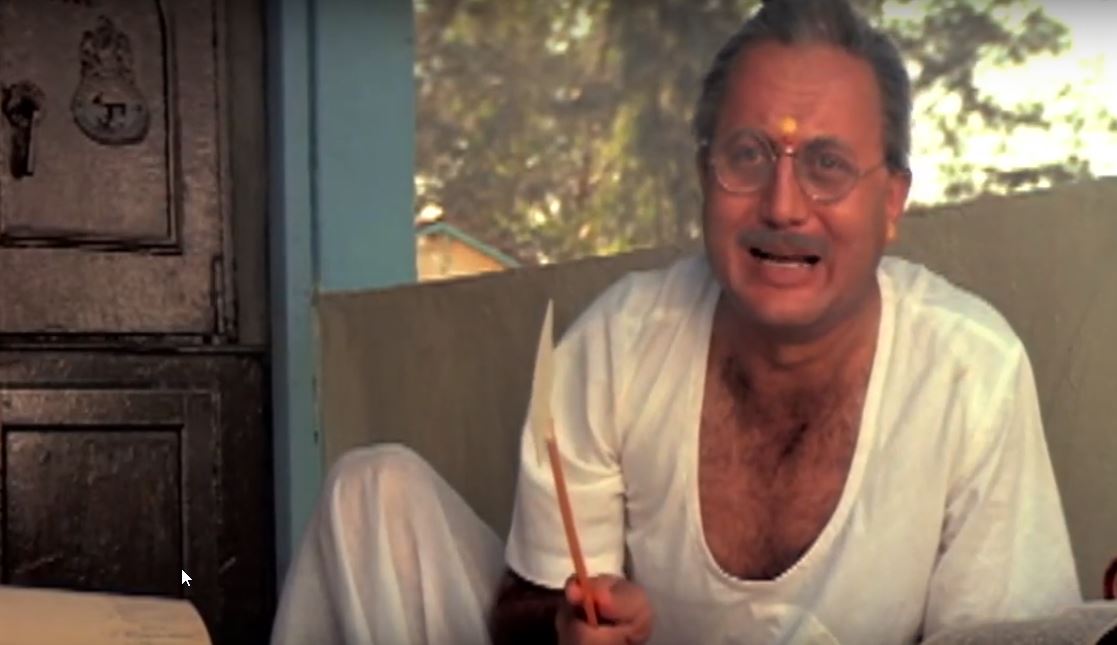 Anupam Kher is Deodhar Shastri, the owner of a petty rations shop – a stingy old man, a lousy boss of Kanshiram (Satish Kaushik) and the over-protective father of Radha (Madhuri Dixit). There are many famous scenes (or rather, confrontations) between Lakhan (Anil Kapoor) and Deodhar, wherein the latter is seen giving in to the pranks of Lakhan, hating him all the while. Although both Satish Kaushik and Anupam Kher have nailed in their performances and filled in the "comic" shoes very well, alas, they were not recognized or rewarded as they were supposed to be. Still, "Kanshiram? Jai Jai Ram!" rings a lot of bells even to this date.
8. Shola Aur Shabnam (1992)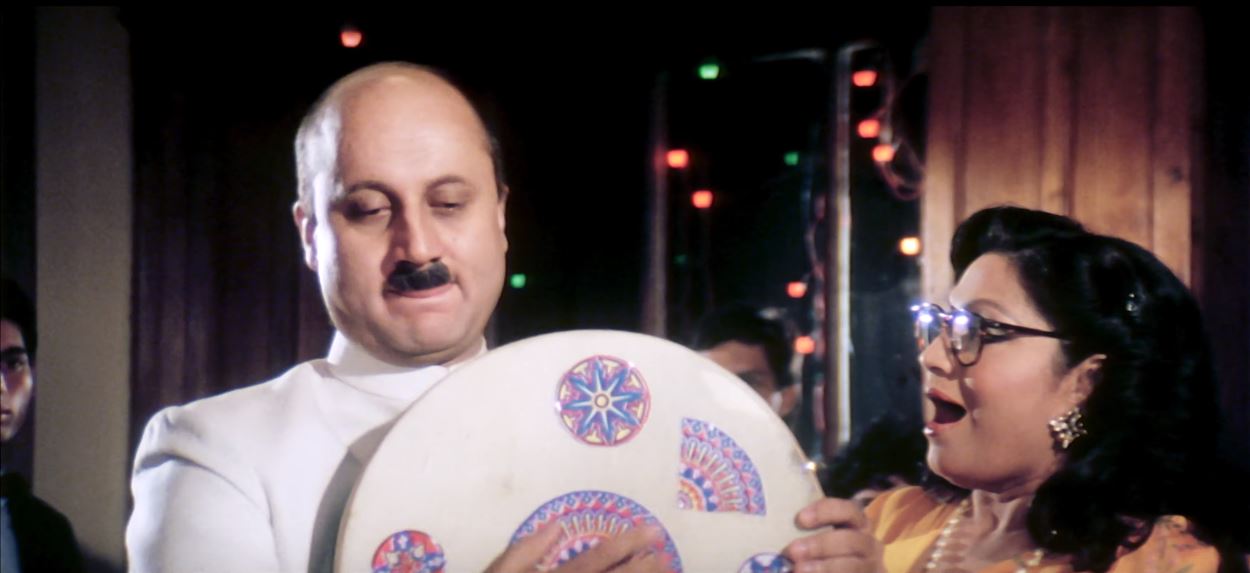 Back in the day when Govinda was in his prime and so was Anupam Kher, we witnessed David Dhawan's superhit 'Shola Aur Shabnam' and were instantly smitten by the class act of Mr Kher, who plays Major I. M. Lathi, a trainer at a military academy who brags about rules and regulations, complete with sections and clauses, yet fails at his attempts to follow them himself in a rather funny way. His performance piqued a nationwide acclaim and was so well executed that it overshadowed the performances of Govinda and the overall storyline. The story revolves around Bali, and Karan, who are enlisted at Lathi's academy and are in love with Divya. While Divya is in love with Karan, she is sick of the perverse ways of Bali, who has the protection of his elder brother Kali Baba. Anyway, story aside, Anupam Kher's screen presence is the only thing worth watching. Nothing else.
7. Vijay (1988)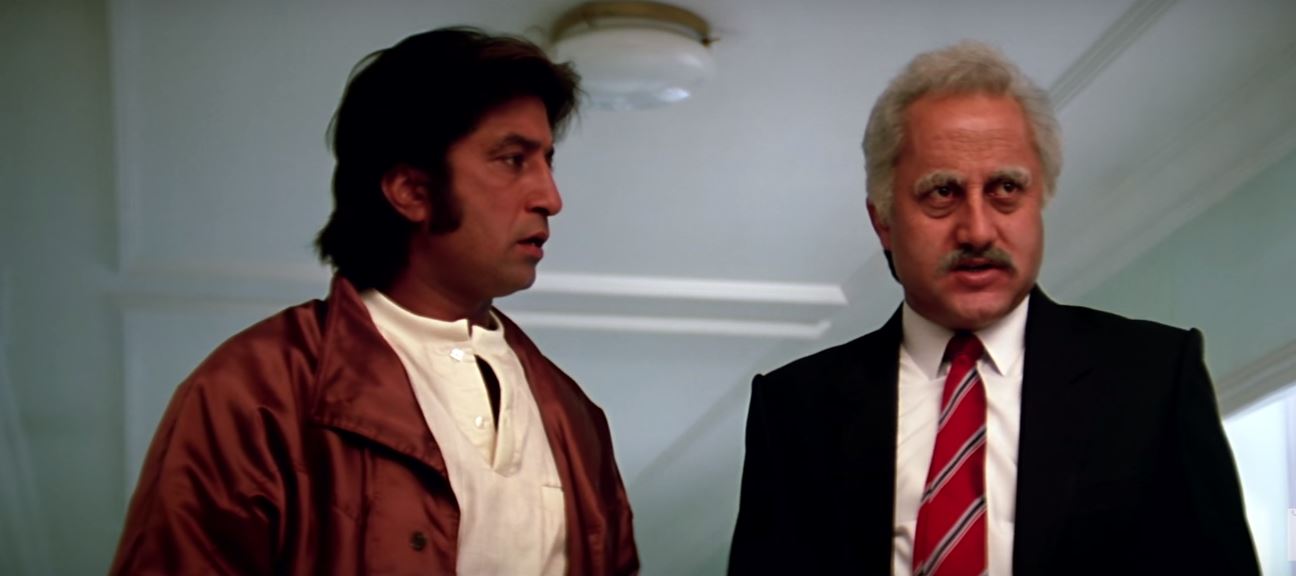 Yash Chopra's stint at directing movies with an ensemble cast was quite apparent with movies like 'Vijay'. With the presence of actors like Hema Malini, Raj Babbar, Rishi Kapoor, Rajesh Khanna, Anil Kapoor, Meenakshi Sheshadri to name a few, the movie revolves around Lala Yodhraj, who lives in a proud palatial home with his children Suman and Shashi. While they both get married to their love interests against the Lala's interests, the latter's grandchildren confront each other at a later point in time, not knowing they're cousins and one of them wants to avenge his mother's death and make his identity apparent. Whether he will succeed or not forms the crux of the film. Anupam Kher as Lala Yodhraj is central to the movie in an intense role bordering grey shade. He also went on to win the Filmfare Award for Best Supporting Actor for his performance in the movie.
6. Maine Gandhi Ko Nahin Mara (2005)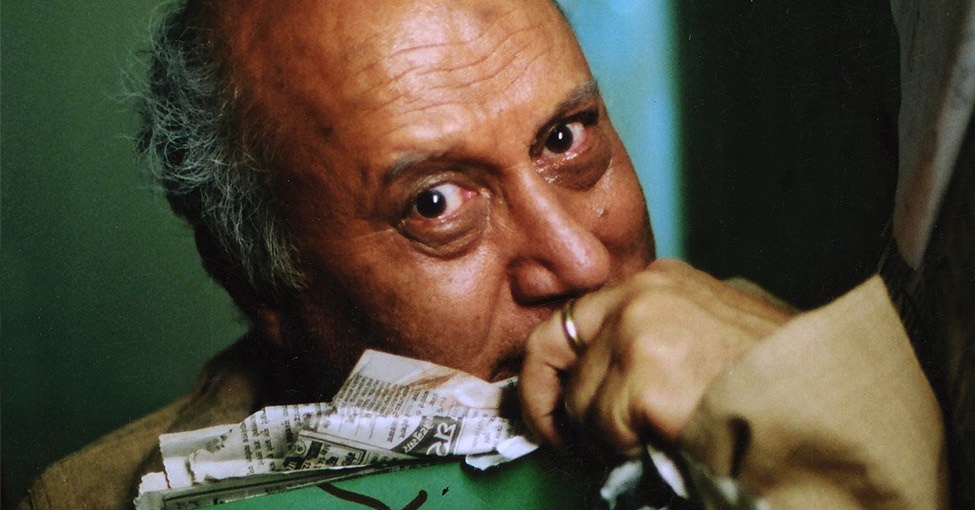 The movie landed Kher with a National Film Award – Special Jury for his groundbreaking performance. 'Maine Gandhi Ko Nahin Mara' revolves around a deranged, feeble man Uttam Chaudhary, who believes he had killed M K Gandhi at the Birla House assassination in 1948. The story then circles back to Uttam's childhood when Uttam, while playing along with his brother with a toy gun and darts, gets into believing that he might have killed Gandhi because his father also believed so. After the hearings and multiple pleas, Uttam could be seen confessing and saying "Maine Gandhi Ko Nahin Mara" many-a-times. Anupam Kher has gone on the record and has rated his performance in this movie higher than that in 'Saaransh', while the latter often considered to be his greatest film to date.
Read More: Best Ajay Devgan Movies
5. Daddy (1989)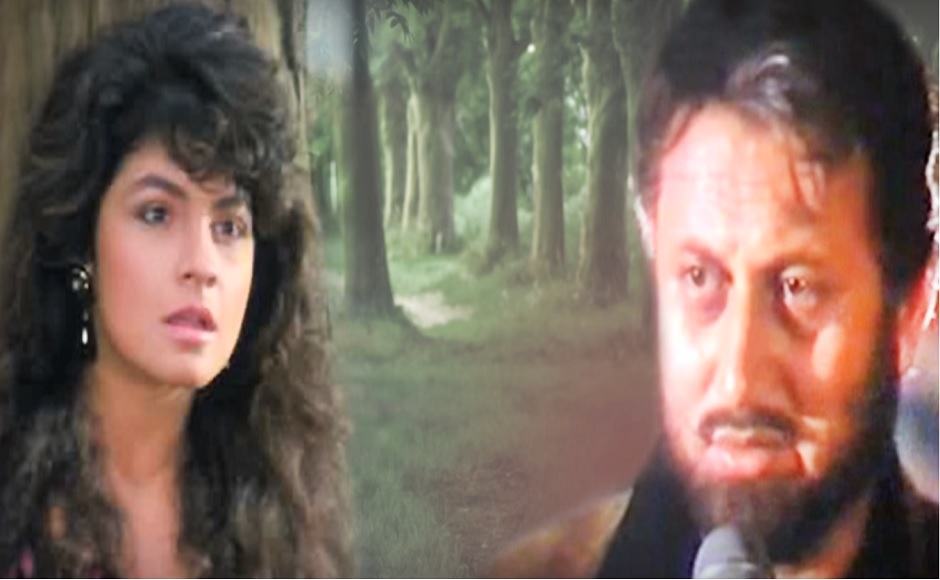 Anupam Kher appears in a leading role in the movie, which also happened to be the debut movie of Pooja Bhatt. Kher plays Anand, an alcoholic, inebriated daddy to the until now orphan Pooja, who had been living with her grandparents as far as she could recollect. As Pooja becomes aware of the fact that her dad is alive and well, his alcoholism is to be dealt with and perhaps this was the only reason why her grandparents despise her father. Replete with soulful ghazals and some intense, tear-jerking moments, 'Daddy' is a heartwarming tale of a father-daughter relationship, perhaps one of the firsts in Bollywood. Anupam Kher received his debut National Film Award and a critics award for Best Actor at the Filmfare for his role in the movie.
4. Khosla Ka Ghosla! (2006)
Whenever we have believed that the forte of Anupam Kher lies with comedy oriented roles, he has proved us wrong. It is not only the humour he's good at but also at the drama and emotions. A black comedy at the outset, the opening scene of 'Khosla Ka Ghosla!' might have burst as many waves of laughter as would have the rest of the movie. With Kher appearing in a titular role, which is rare, the National Award Winning feature film revolves around K K Khosla, a middle-class, middle-aged man who is the owner of a plot and is mulling to build a dream house of his own, while his sons – Chiraunji Lal and Balwant are against it. He has to fight his mundane middle-class problems along with a real-estate mafia and encroacher Khurana who has encroached upon his plot. Without a single dull moment, 'Khosla Ka Ghosla!' is all about the common man's ambition and the "measures" he has to take to fulfil his so-called dreams. Anupam Kher shines brighter than all the other actors combined.
3. A Wednesday! (2008)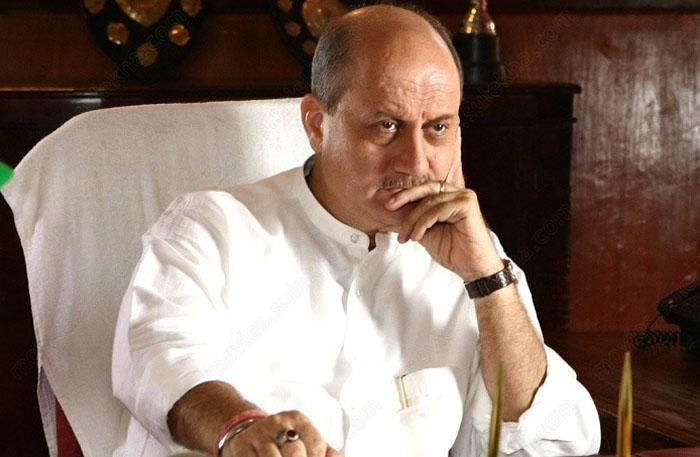 The ordeal and dilemma of a common man couldn't have been better explained than it was in 'A Wednesday!'. A common man (Naseeruddin Shah), whose name hasn't been revealed in the movie, decides to play God to a bunch of terrorists by exploiting the loopholes of the system, while the police commissioner (Anupam Kher as Prakash Rathod) and his gang of super cops are hell-bent on averting another major disaster that is about to strike Mumbai. Prakash Rathod is a no-nonsense police chief who is on the brink of his retirement before "guess who" decides to show up on a fateful day. Regardless, the fast-paced thriller, combined with the effortless yet impactful performances of Anupam Kher, Naseeruddin Shah and Jimmy Shergill will simply blow your mind. The ending of the movie is an added bonus. Watch it if you haven't before someone spoils it for you.
2. Karma (1986)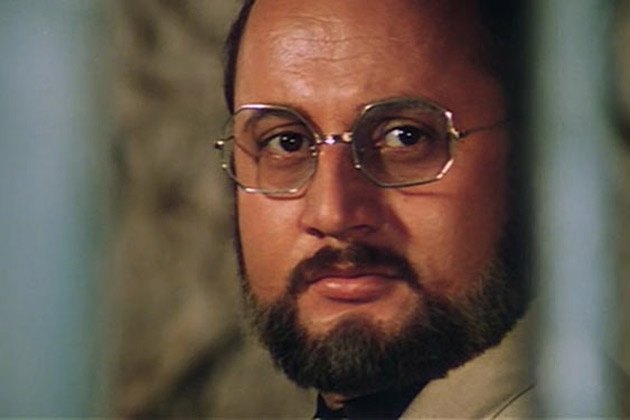 I might be wrong, but Dr Dang from 'Karma' kinda sorta reminds me of Mogambo from 'Mr India', the only difference being the actors between the roles. A box-office superhit, Anupam Kher portrays Dr Michael Dang, the arch nemesis of Rana Vishwa Pratap (Dilip Kumar), a prison in charge, also fondly known as Dada Thakur. Dr Dang is an uninvited guest at Vishwa Pratap's prison and the former is not inclined by the ways he's kept in the prison. The plot thickens and the cat and mouse play begins between Dada Thakur and Dr Dang, with a predictable ending, as Dada Thakur decides to hire a suicide squad – a bunch of prisoners to hunt down the evil doctor. Kher's Dr Dang has been regarded as one of the best negative roles Bollywood has ever seen and his performance in a negative role has never gotten any better till date.
Read More: Best Aamir Khan Movies
1. Saaransh (1984)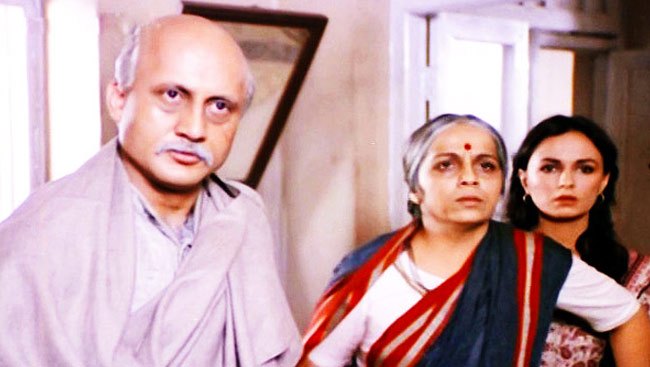 Kher's debut movie, also often regarded as his greatest and the most outstanding of his works till date, 'Saaransh' broke many stereotypes back in the day at the time of its release. Mahesh Bhatt, who also happens to be the director of the masterpiece, has gone on record to state that he'd "pay out of his own pocket" to watch Anupam perform in the movie. And why not? India's official entry to the Academy Awards for the year 1985, 'Saaransh' revolves around an aged couple – Pradhaan and Parvati, whose son Ajay has died while abroad in the US. Disillusioned and devastated at his son's demise, Pradhaan tries to commit suicide but fails in his attempts. Sujata, a lady who is renting out an apartment of the now penniless Pradhan, is pregnant with a child and Parvati thinks the baby is going to be a reincarnation of Ajay. One thing leads to another and Pradhan realises in the end that the "Saaransh" of our lives is not to linger upon the moments of grief but to move on. A timeless gem, 'Saaransh' will be remembered for the star that Anupam Kher was, is and will be.