Naseeruddin Shah, popularly referred to as 'Naseer Saab', is perhaps the best product of the National School of Drama along with Om Puri and Shabana Azmi. A similar analogy to this connection could be the trio of Al Pacino, Robert DeNiro and Paul Newman as being, perhaps, the best products of the Actor's Studio. His screen presence is nearing almost four decades now and he has done some significant work for audiences from all corners.
Often considered a maestro of the 'Indian Parallel Cinema', Shah has equally contributed to the mainstream commercial drama also. The sincerity of his performances in the 70s and early 80s, perhaps an extension from his idol Dilip Kumar, is moving and evocative at best. At the same time his contributions to the world of theatre have been exceptional, with actors like Irrfan Khan and Nawazuddin Siddiqui admittedly having drawn heavily from his work as a theatre actor. Here is a look at the list of top 16 Naseeruddin Shah movies that you must watch.
16. Mohan Joshi Hazir Ho Jao ! (1984)
Naseeruddin Shah plays the role of a corrupt lawyer milking money from an old couple fighting a hopeless case in this comic satire on Indian judicial system by Saeed Mirza. A staple for the arthouse movement in the Indian Cinema, the film is notable for its portrayal of the social evils that prevail in our society.
15. Mandi (1983)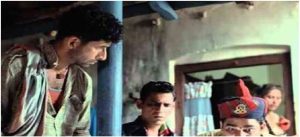 A satire on the business of prostitution and dirty politics in India, this Shyam Benegal movie has Naseeruddin Shah playing a faithful servant to a 'brothel madam' played by Shabana Azmi. An arthouse classic with full shades of Benegal's genius as a filmmaker, the cast has other powerful actors like Smita Patil, Kulbhushan Kharbanda and Om Puri. The film won the 1984 National Film Award for Best Art Direction and was selected at Indian Panorama at Filmostav. It was also invited to the Los Angeles Exposition (FILMEX), the Hong Kong International Film Festival 1984, and London Film Festival 1983.
14. Albert Pinto Ko Guss Kyun Aata Hai (1980)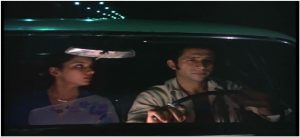 A very relevant story even in the present times, this Saeed Mirza movie is about a frustrated car mechanic played by Shah who is angry at other workers who go on strikes as he considers them lumpens. He believes that his hard work and passion would lead him to success only to realize later that how wrong he had been all the time. Winner of the 1981 Filmfare Critics Award for Best Movie, the film has Shabana Azmi and Smita Patil ably supporting Shah.
13. Bazaar (1982)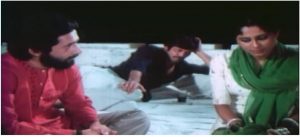 A social commentary on the plight of muslim women of Hyderabad forced into the practice of 'bride buying' for rich men from the gulf countries, this movie from Sagar Sarhadi is brilliant in its portrayal of the social vices in India. Naseeruddin Shah brilliantly plays the role of Salim, a poet in love with a married woman Najma played by Smitha Patil. Farooq Sheikh plays the love interest of Shabnam, played by Supriya Pathak, who is 'bought' as a bride by a rich gulf merchant.
12. Nishant (1975)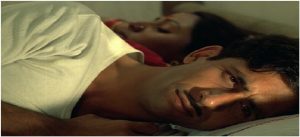 The debut movie of Naseeruddin Shah has him playing Vishwam, the youngest brother to three elder brothers in a feudal landlord family. With a brilliant script written by Vijay Tendulkar and directed by Shyam Benegal, the movie is unabashed in its appeal and unequivocal in its take on the cruelties inflicted by the feudal system on the Indian society. Its vivid portrayal of the indulgences of feudal lords in sexual gratification and alcohol is brilliant. Shah gives a commendable performance as a young man infatuated with a married woman played brilliantly by Shabana Azmi. The performances of Amrish Puri, who plays the eldest brother to Shah's Vishwam, and Girish Karnad, playing the schoolmaster who incites rebellion against the landlords, are totally brilliant.
11. The Dirty Picture (2011)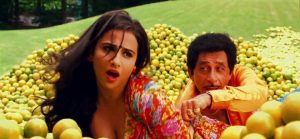 Naseeruddin Shah is 'versatile' if there were just one word to describe him. While he can perfectly play a simple, naive and manipulated man in movies like Katha, he can also play the very opposite with equal comfort. Naseer plays a veteran actor in the film industry who is selfish, corrupt, self obsessed and promiscuous in his own ways. His relationship with Silk, played by Vidya Balan, an upcoming actress, is based on her instant success which complements him and the sexual favors which she lets him have from her. Directed by Milan Luthria, this movie, inspired from the life and times of South Indian actress Silk Smitha, tries to explore the sad realities of film stars as well as the sexist and opportunist ways in which the industry operates.
Read More: Kangana Ranaut Movies
10. Mirch Masala (1987)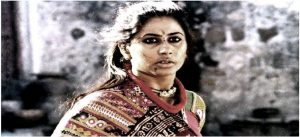 Ketan Mehta directed this classic piece brilliantly portraying the oppression of women in the villages of pre-independence era. Naseeruddin Shah again proved his mettle as the arrogant, promiscuous and evil Subedar (tax collector) who wants to make Sonbai, a strong and beautiful woman played by Smitha Patil, yield to his sexual desires. Sonbai refuses to do so and he is supported in her decision to do so by Abu Mian, the pious gatekeeper of a spices factory played brilliantly by Om Puri. What follows next is a virulent outbreak by rebellious women at the climax.
9. Sarfarosh (1999)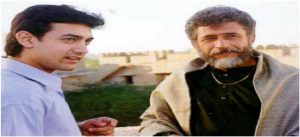 John Matthew Matthan directed only three movies in his entire career. The only movie which garnered immense popularity and acclaim was the action drama 'Sarfarosh'. The movie had Aamir Khan playing a Supercop whose only intention in life is to safeguard his nation. Shah, on the other hand, plays the role of an internationally acclaimed singer cum Indo-Pak terrorist, Gulfam Hassan. Shah does an excellent job as a person who is torn between the two countries following the partition of India, loosing his royal patronage, and his expression pain over not being accepted as an insider in his country, Pakistan is soul crushing.
8. Aakrosh (1980)
Aakrosh is a deeply violent and disturbing film directed by the auteur, Govind Nihalani. It features Om Puri, in a career defining role, as a tribal who has been accused of killing his wife, who has actually committed suicide after being raped by a local goon. Naseeruddin Shah, with exceptional sincerity and calculated restraint, plays his lawyer who has been assigned to defend him by the court. Surprising, though, is the reluctance to speak or cooperate by Lahanya, Om Puri's character, who seems to suppress his aggression and anger within himself. The dark and gritty film retains its intensity even after 37 years since its release.
7. Monsoon Wedding (2001)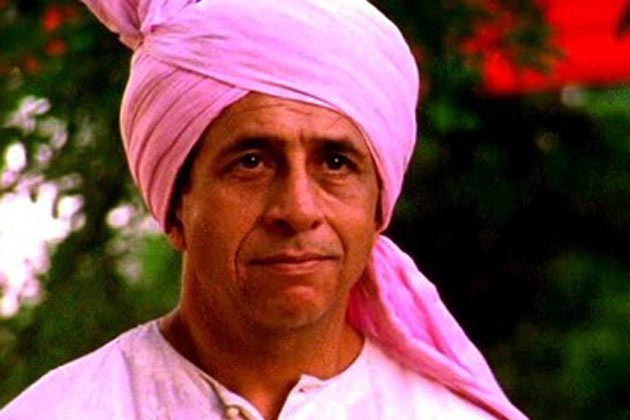 The film directed by Mira Nair, managed to properly capture the energy, tension and excitement surrounding an Indian wedding. A realistic depiction of modern day India, helped the film become a box-office as well as critical success. The film won the prestigious Golden Lion award at the Venice Film Festival. It became only the second instance where an Indian director's film had won this award. The film continues to impress people with the way it held the intertwining stories together. This is not an easy task given the number of characters involved. The film is an example of how great films can be made from simple settings. Mr. Shah shines in the role of a protective father.
6. Jaane Bhi Do Yaron (1983)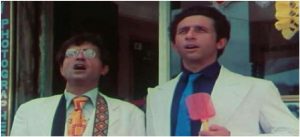 A bizarre comedy in its own right, this Kundan Shah movie has attained a cult status in the echelons of Indian Cinema. A bitter yet hilarious satire on corruption and malpractices in India, this drama has Shah playing a novice photographer trying to make a living along with his business partner. Hired to spy on a group of corrupt men, the duo ends up in a lot of mess in a bizarre twist of fate. Brilliant performances by Ravi Baswani, Pankaj Kapoor, Om Puri, 'King of television comedy' Satish Shah, Satish Kaushik, and Bhakti Bharve .
5. Ijaazat (1987)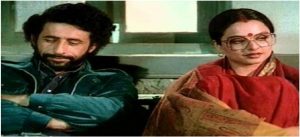 Apart from being an excellent and evocative poet that he is, Gulzar has also been a filmmaker. Unlike other filmmakers of mainstream Hindi Film Industry, his stint has been quite sporadic, though. Ijaazat is one of his most brilliant movies, apart from Parichay, Mausam, Aandhi and Koshish, that subtly and maturely talks about relationships in modern society. Shah plays the character of a man who is in a live-in relationship with the love of his life when he has to get married to another woman due to some issues. How his life fares after the marriage, how he gets torn between his love and his commitment to his wife is at the core of the movie. Notable here is the performance of Rekha playing the role of Shah's wife, movie's twist ending and the pathos of Shah's character which he plays so brilliantly.
4. Katha (1983)
A light hearted and almost comical take on the traditional Indian folktale of the 'hare and tortoise', Katha is about the lives of people living in a typical Mumbai 'chawl' (residential building). Rajaram, played by Shah, is a textbook example of a good man. He is frequently called upon to help his neighbours at home and work. He is the 'tortoise' of the film. Enter Bashudev (Farooq Sheikh), a street smart man who sheds more charm than sweat and is a rascal in his own way, spreading his fake success stories. He gets ahead of Rajaram in every sphere: social life, work and even his love interest, Sandhya played by Deepti Naval. What happens further is hilarious in this classic movie by Sai Paranjpye.
3. Sparsh (1980)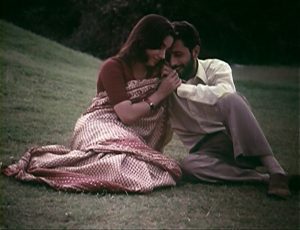 Sai Paranjpye has a knack for making socially relevant movies. Heck, all her prominent works seem so relevant even today. Her most precious work, however arguable, remains Sparsh till date. This brilliant film has perhaps the best on-screen couple of the parallel cinema in India, if the phrase 'Parallel Cinema' is meant to evoke respect for serious acting. Shah plays a visually impaired principal of a school who is unreceptive to any kind pity strewn around him by anyone and is strong headed in his ways of life. Shabana Azmi plays, with poise, a widow who has still not gotten over the loss of her husband and joins the school to get her mind off things. Things get stiff initially but how both of them get together eventually is a spectacle of sheer visual delight.
2. A Wednesday (2008)
Neeraj Pandey has made a niche for himself in the Hindi Film Industry for making good content based films. His directorial debut is a very fine film, a sleeper hit, a non-formula thriller, power packed with performances, A Wednesday. Naseeruddin Shah, in one of his finest performances till date, potrays the role of a common man who is frustrated with the terror activities infesting the city of Mumbai. In his desperation to do something about the menace he takes a desperate step which brings the entire police force and the system at his knees. Tightly scripted with brilliant performances by Shah, Anupam Kher and Jimmy Shergill, this movie is modern and thought provoking in its own sense.
1. Masoom (1983)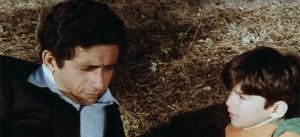 Shekhar Kapur made a lot of waves in the international movie circuit in his heydays with his acclaimed movies and even won the BAFTA Award for his 1998 classic Elizabeth. His mettle as a filmmaker is evident from his debut movie, Masoom. Naseeruddin Shah plays the role of DK, an engineer living in a city with his family and happily married. His wife, a role again played by Shabana Azmi with brilliance, is a strong-headed yet affectionate woman completely devoted to her family. Enter a boy, young and charming, born out of DK's extra-marital affair. The chaos that follows and how complex the lives of the characters get is at the core of the movie. The relationship between an innocent boy, unaware of his circumstances, naive, and his reluctant father is emotionally wrecking. The film has brilliant performances by all the actors, Shah, Shabana Azmi and, especially, the young Jugal Hansraj as the illegitimate child.
Read More: Micheal Keaton Movies