Robert Downey Jr. has been around since he first appeared in the movie 'Baby, It's You' in 1983. Downey's first role as a feature film lead came when he played a charming womanizer in the 1987 movie, 'The Pick-up Artist.' In the same year, he got this first major breakthrough with the 1987 film, 'Less Than Zero.' Unfortunately, Downey played junkies going through various levels of drug addiction during the initial phase of his career. Eventually, he put his career in trouble due to his substance abuse problem.
Downey went through the rehab programs a couple of times and bounced back with comedies like 'Soapdish' in 1991 and 'Short Cuts' in 1993. He was nominated for an Academy Award for Best Actor for his performance in the 1992 movie, 'Chaplin.' Downey's performance as the legendary Charlie Chaplin from ages 19 to 83, pushed him into the A-lister league of Hollywood at the age of 27.
Movies like 'Only You,' 'Natural Born Killers,' 'Restoration,' 'Richard III,' and 'Home for the Holidays,' cemented Downey's reputation as one of the most talented artists of his generation. Along with the steady rise of his career graph, Downey has tried to stay on the straight and narrow. Every time he hits the headlines with a controversial incident, the 'Iron Man' actor surfaces with a mindblowing performance.
At this point, the question that might be circling your mind is what is the next Robert Downey Jr. movie or TV show? Well, the good news is that we have a clear answer to that question. Here's the list of upcoming Robert Downey Jr. films and TV shows scheduled to release in the near future. We can only hope that the new Robert Downey Jr. performances would be as good as some of his recent ones.
10. Dolittle (2020)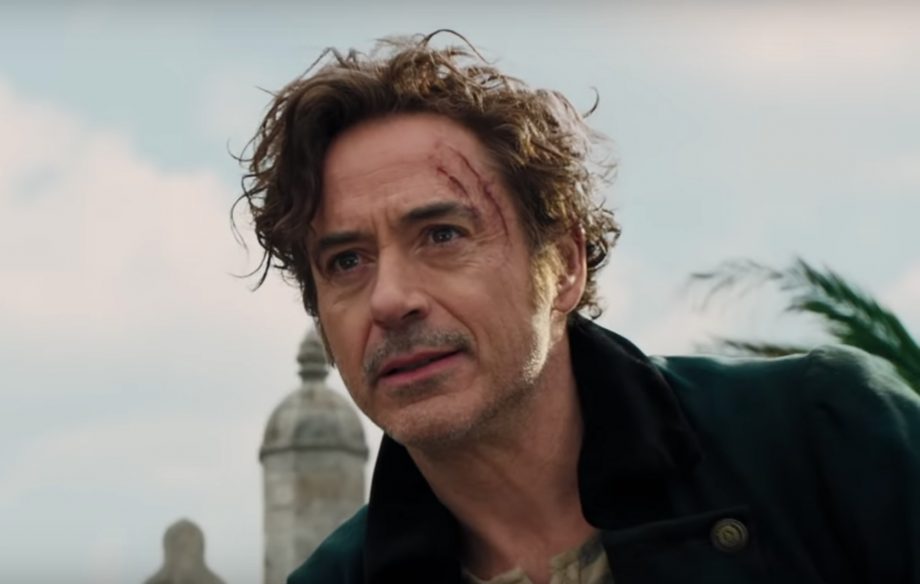 'Dolittle' is an upcoming live-action comedy based on the children's books by Hugh Lofting. The big-budget live-action/CG hybrid feature has Robert Downey Jr. as the titular eccentric doctor who can communicate with animals.
Set in the Victorian-era, the plot follows Dr. Dolittle and his decision to treat only animals instead of humans. The movie features an ensemble voice cast that includes Emma Thompson, Selena Gomez, Tom Holland, Ralph Fiennes, Rami Malek, Octavia Spencer, Kumail Nanjiani, Craig Robinson, John Cena, Marion Cotillard, Carmen Ejogo, and Frances de la Tour. 'Dolittle' is directed by Jonathan Liebesman, known for 'Wrath of the Titans' and 'Teenage Mutant Ninja Turtles.' Universal Pictures releases the movie on January 17, 2020.
9. Black Widow (2020)
'Black Widow' is an upcoming action-adventure movie from Marvel. MCU is really riding the wave of political correctness, and looking to capitalize on the furor around seeing female superheroes represented in movies. After the success of 'Captain Marvel', the studios decided to go ahead with what they have been doing. Thus, the fans who have been clamoring for a standalone Black Widow movie, are getting their wishes fulfilled.
Throughout the existing movies, we have only had inklings about Black Widow's past, and her actions. We know she comes from Russia and trained as a spy and assassin. Her conversation with Loki leads us to believe that not all of her missions were for the good guys, and she has done some bad things in her past. Now, the new movie promises to give us her backstory.
It will also show her on missions at the time between 'Civil War' and 'Infinity War'. If you remember, Black Widow and some other heroes went on the run, when they refused to be answerable to a governing body. While away from the eye, she still undertook missions to save the day. This is what 'Black Widow' will show when it releases on May 1, 2020. Robert Downey Jr. is rumored to reprise his role as Iron Man or Tony Stark in the movie, but he will likely be present for small scenes, and won't significantly impact the storyline.
8. Sherlock Holmes 3 (2021)
Robert Downey Jr. and Jude Law team up again for their iconic detective franchise, 'Sherlock Holmes.' Downey reprises his role as the titular detective legend Sherlock Holmes, while Law returns as his sidekick, Dr. Watson. Chris Brancato wrote the script for the movie, while Dexter Fletcher helms the project.
The first installment in the series, 'Sherlock Holmes' was released in 2009 and grossed $524 million worldwide. The second movie, 'Sherlock Holmes: A Game of Shadows' was released in 2010 and collected $545.4 million globally. Both movies were directed by Guy Ritchie. According to the latest reports, the film is slated to be released on December 22, 2021.
7. All-Star Weekend (TBA)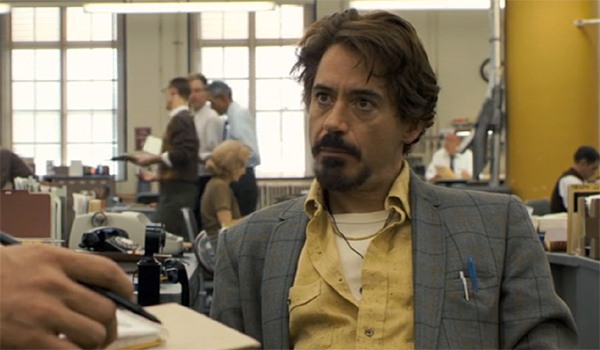 'All-Star Weekend' is Jamie Foxx's long-awaited directorial debut. The movie is reportedly a buddy rivalry comedy based on the famous LeBron James-Steph Curry duel. The plot follows two guys, one is a Curry superfan and the other is ready to die for James.
Both the superfans travel from Indiana to Los Angeles to get into the NBA All-Star game and watch their gods play live. 'All-Star Weekend' features an ensemble cast which includes Jeremy Piven, Robert Downey Jr., Benicio Del Toro, Gerard Butler, Eva Longoria, Floyd Mayweather, the Game, French Montana, and DJ Khaled.
6. Untitled John Brinkley Biopic (TBA)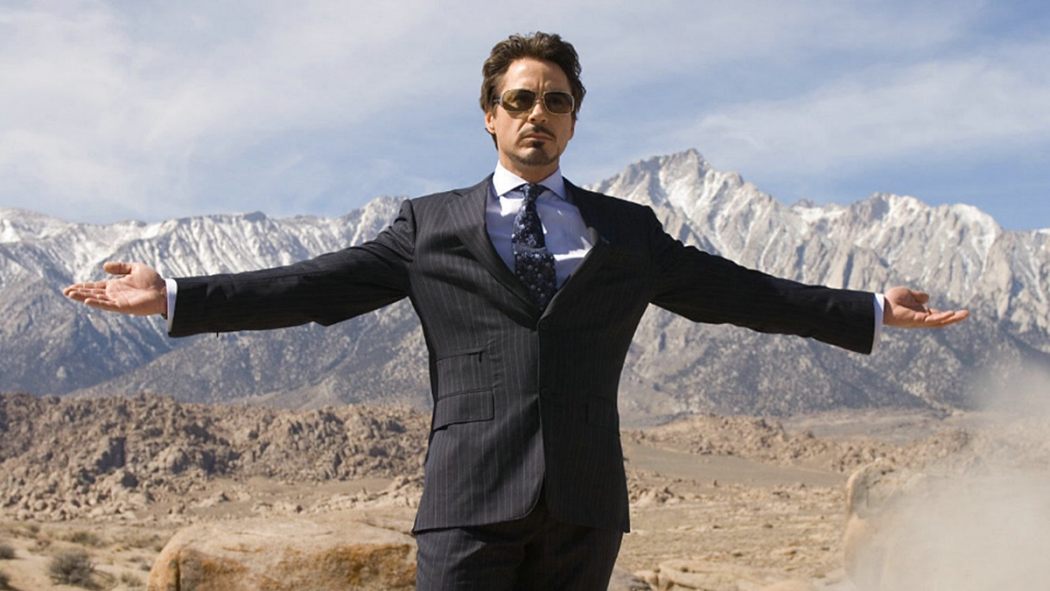 After the long-awaited 'Avengers: Endgame,' Downey will be seen as the world's most notorious scam artist, Dr. John Brinkey. The untitled biopic is based on the life of Brinkley who lived as a fake doctor to gain fame and fortune. Richard Linklater directs the movie based on a script co-written by Holly Gent.
Robert Downey Jr. plays the titular role of the con artist. Other details of the movie are under the blanket. John Brinkley was an American con artist who faked being a doctor for years. He even earned the name 'Goat-Gland Doctor' after performing the xenotransplantation of goat testicles on humans as a cure to male impotence.
The xenotransplantation procedure skyrocketed his fame, notoriety and wealth. But by the end of his life, the man was sued multiple times and banned from practicing his goat testicles xenotransplantation. Apart from playing the infamous Brinkley, Robert Downey Jr. also produces the biopic alongside his wife, Susan Downey.
5. The Age of A.I. (2019 – )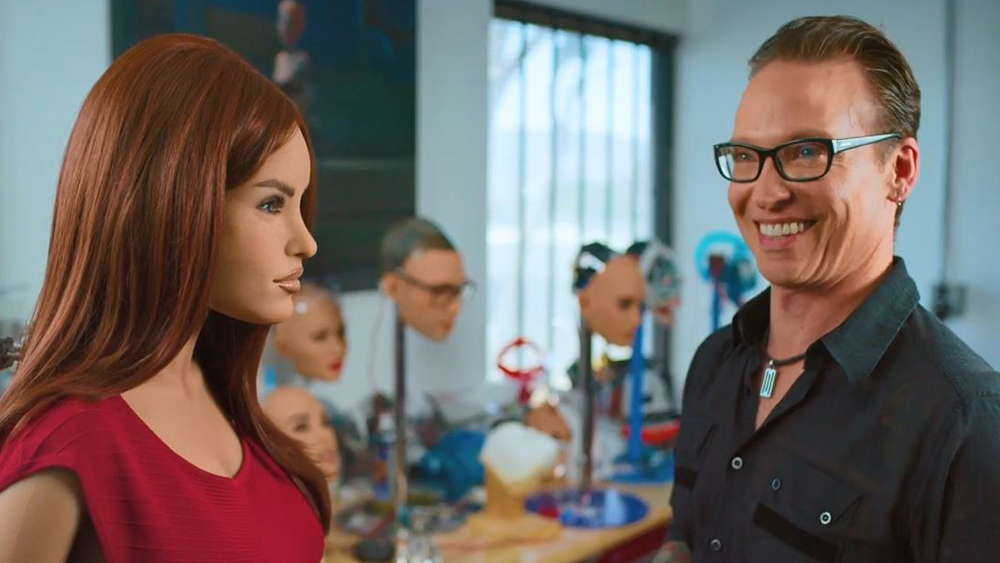 'The Age of A.I.' is an artificial intelligence documentary series on YouTube executive produced by Robert Downey Jr. and his wife, Susan Downey. The series has eight one-hour-long episodes and is available for streaming, for the paid membership-based YouTube Red platform.
According to YouTube, Robert Downey Jr. serves as the host and narrates the series. He presents scientists, philosophers, and other experts in AI while exploring how it will change our future. There could well be a second season, considering the importance of the subject matter.
4. Perry Mason (2020-)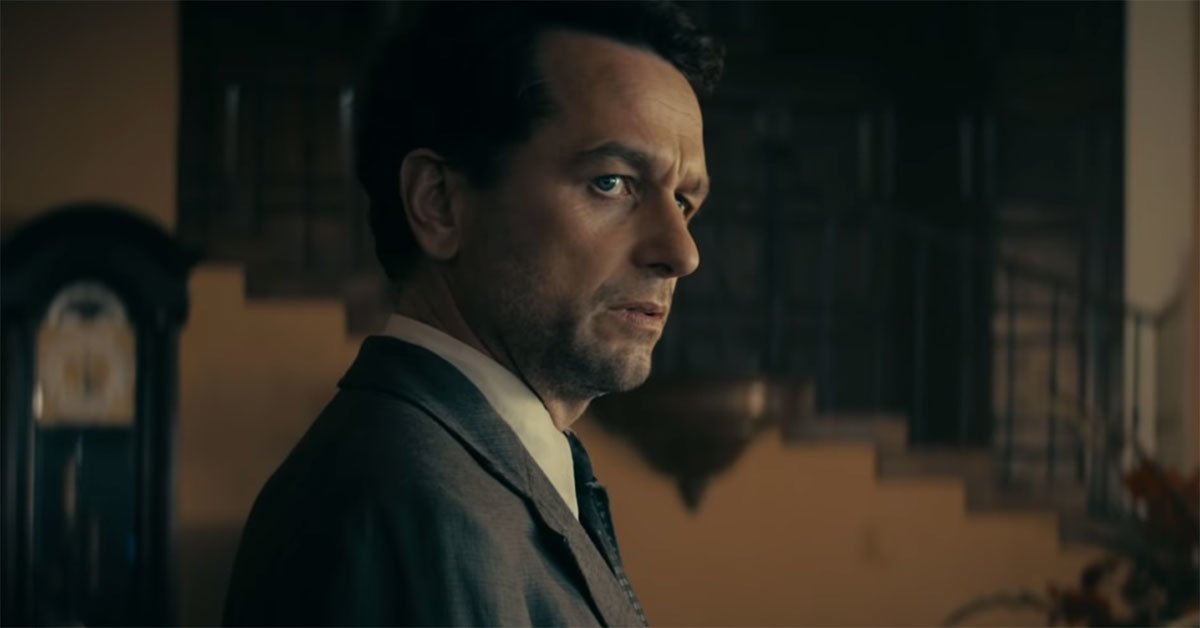 'Perry Mason' is another project in development with Robert Downey Jr. and his wife Susan Downey's Team Browny, executive producing. The HBO project, starring Matthew Rhys of 'The Americans' in the lead role, reportedly has only limited episodes.
Read More: Upcoming Bradley Cooper Movies
3. Constance (TBA)
'Constance' is TNT's drama pilot starring Elisabeth Shue. The TV movie is directed by Jesse Peretz from a script written by KC Perry. 'Constance' is produced by Robert Downey Jr. and his wife Susan Downey for their home banner Team Downey, alongside Sonar Entertainment and Studio T.
The plot follows former beauty queen and small-town bureaucrat, Constance Young, played by Shue. Her life turns upside down after her husband's mysterious death. 'Constance' is touted as a funny, and dark tale of a woman battling with her fate.
2. Sweet Tooth (TBA)
'Sweet Tooth' is Hulu's pilot for an adaptation of the comic book of the same name created by Jeff Lemire. Robert Downey Jr. and his wife Susan Downey produce the series for their Team Downey.
'Sweet Tooth' follows the life of Gus, a young boy, and deer hybrid, who leaves his home to discover the secret behind an unnatural phenomenon that disrupted the world.
Read More: Upcoming Tom Hanks Movies
1. A Head Full of Ghosts (TBA)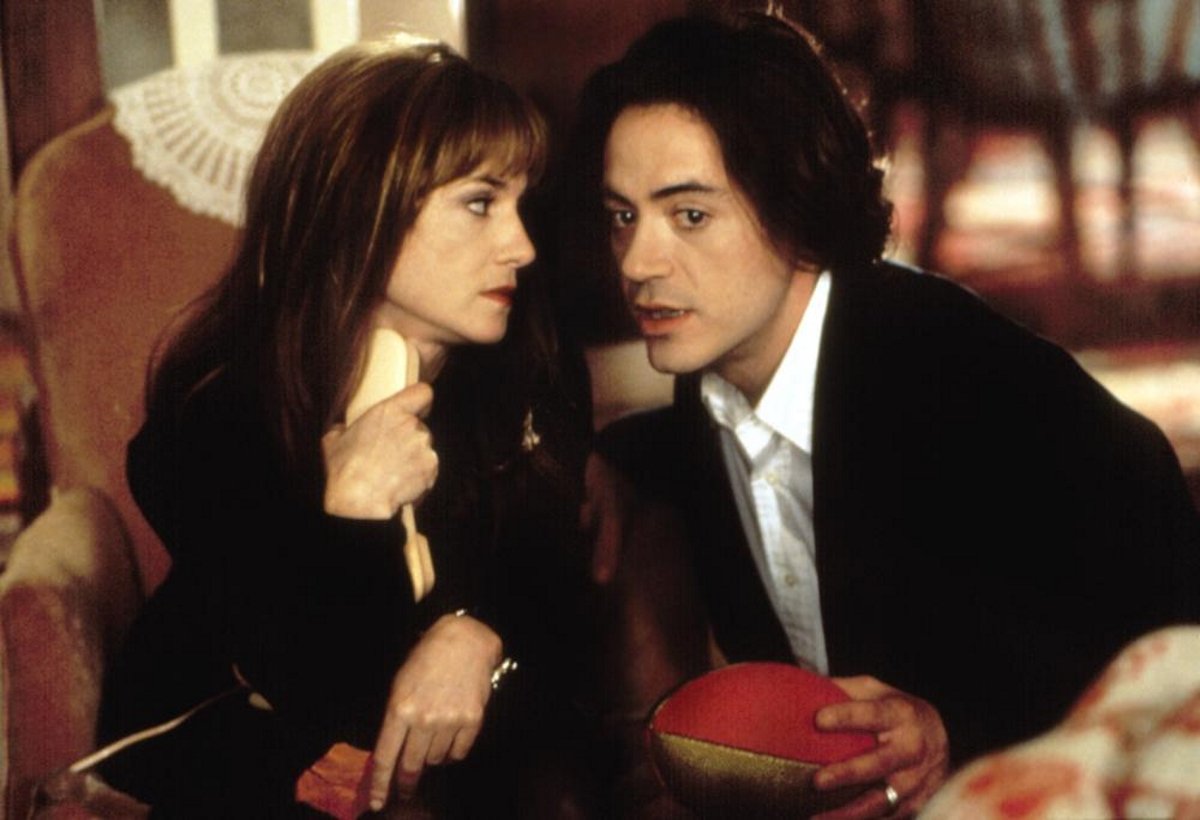 'A Head Full of Ghosts' is an upcoming horror movie that is being produced by Robert Downey Jr. It takes us deep into the realms of what might be supernatural, and what just might be a mental illness. If you will recall, 'The Exorcism of Emily Rose' remains one of the most terrifying movies precisely because it walks the fine line between science and religion, playing with logic, while teasing at inexplicable horrors, just beyond the grasp of our comprehension.
The upcoming film is based on the novel by Paul G. Tremblay and explores themes of reality television exploitation and exorcism in a family when their daughter is afflicted with a mental illness. An American family finds themselves destroyed due to the strange affliction plaguing their daughter. The household is under immense strain.
When the story is told, we are removed from the presentness of the situation, as we reintroduce ourselves to the events through the eyes of the younger sibling who was present when the entire thing took place. What is unfurled is a tale more horrifying than one can imagine. The movie is currently in pre-production stages, but will hopefully be a success with some artistic guidance from Downey.
ALREADY RELEASED
Avengers: Endgame (2019)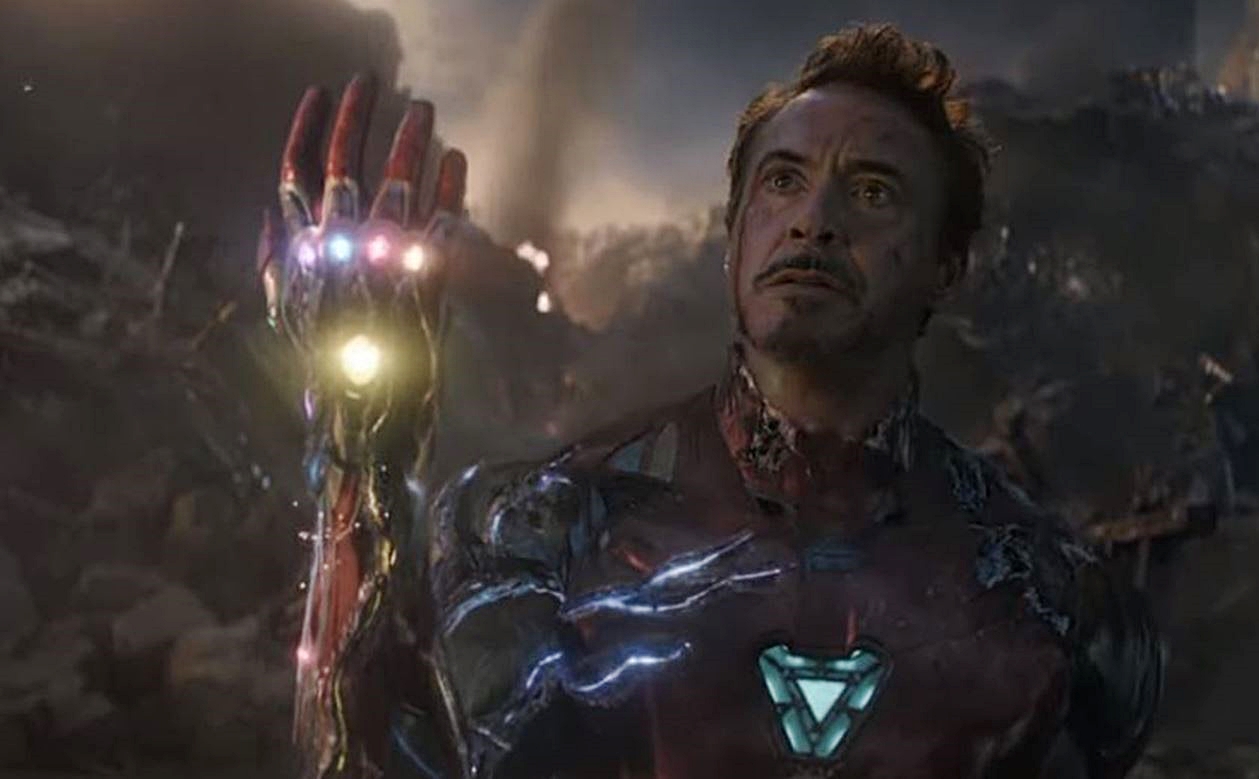 The long-awaited swansong to the 'Avengers' franchise of the Marvel Cinematic Universe, 'Endgame', hit theaters on April 26, 2019. The story picks up from where 'Infinity War' leaves off. We see the earth, and specifically, the Avengers, reeling from Thanos' devastating snap that wipes out half of the universe's population. Tony Stark, who fought Thanos on his home planet, with a team of heroes, is now drifting in space, likely to die. However, he is saved by Captain Marvel.
It becomes clear that the remaining Avengers plan to get even with Thanos and undo his actions. While the confrontation is anticipated, it does not last long. An enraged Thor beheads Thanos when the Avengers discover that the Mad Titan has destroyed the stones. Left out of options, the Avengers turn desperate. Ultimately, Ant-Man's appearance gives them a way out. They understand that the Quantum Realm can be used to go back in time and undo Thanos' actions.
However, they need Tony's brains, and since he now has a family with Pepper, he is unwilling to risk it all. It has been a common theme that Iron Man might just be a selfish and grand character who does not care about saving the other guy. This is a recurring trope in Tony's development that he has addressed and moved past every time. Here too, he comes through, and the Avengers set about putting things right. This brings them into direct conflict with Thanos from another timeline.
An epic battle ensues where Iron Man sacrifices himself to stop Thanos' plan, as MCU brings the phase of movies to a befitting and grand conclusion.