'Boogie Nights', a cult classic historical drama written and directed by Paul Thomas Anderson, is an extension of Anderson's mockumentary short film, 'The Dirk Diggler Story'. This film is set in Los Angeles' San Fernando Valley and traces the rise of a young restaurant busboy in the Golden Age of Porn in the late 1970s and depicts his consequent downfall during the excesses of the '80s. Jack Horner, played by Burt Reynolds, is a renowned director of porn, financed by Colonel James, played by Robert Ridgely, with his eclectic crew, each having their own stories of struggle. The cast and crew includes actresses Amber Waves (Julianne Moore) and Rollergirl (Heather Graham); actors Reed Rothchild (John C. Reilly) and Buck Swope (Don Cheadle); and an assistant director, "Little" Bill (William H. Macy).
Jack's attention is grabbed by a 17-year-old Eddie Adams, portrayed by Mark Wahlberg, who is working in a restaurant. He soon rises to fame in the porn industry using screen name Dark Diggler and is inducted into a life of excesses, that includes sex, drugs and flashy material possessions. Over the next few years, the quicksand of fame catalyzed by the advent of video and other modern technology and several personal issues reshape the characters' lives in shocking ways. The film, however, ends with a sense of growing solidarity as the group turns into a family and takes humble steps to resume their lives in a largely post-porn era.
The film won two Golden Globe Awards — one for Best Performance by an Actor in a Supporting Role, given to Burt Reynolds; and the other for Best Performance by an Actress in a Supporting Role, given to Julianne Moore. With all that said now, here is the list of best movies similar to 'Boogie Nights' that are our recommendations. You can watch several of these movies like 'Boogie Nights' on Netflix, Hulu or Amazon Prime.
8. About Cherry (2012)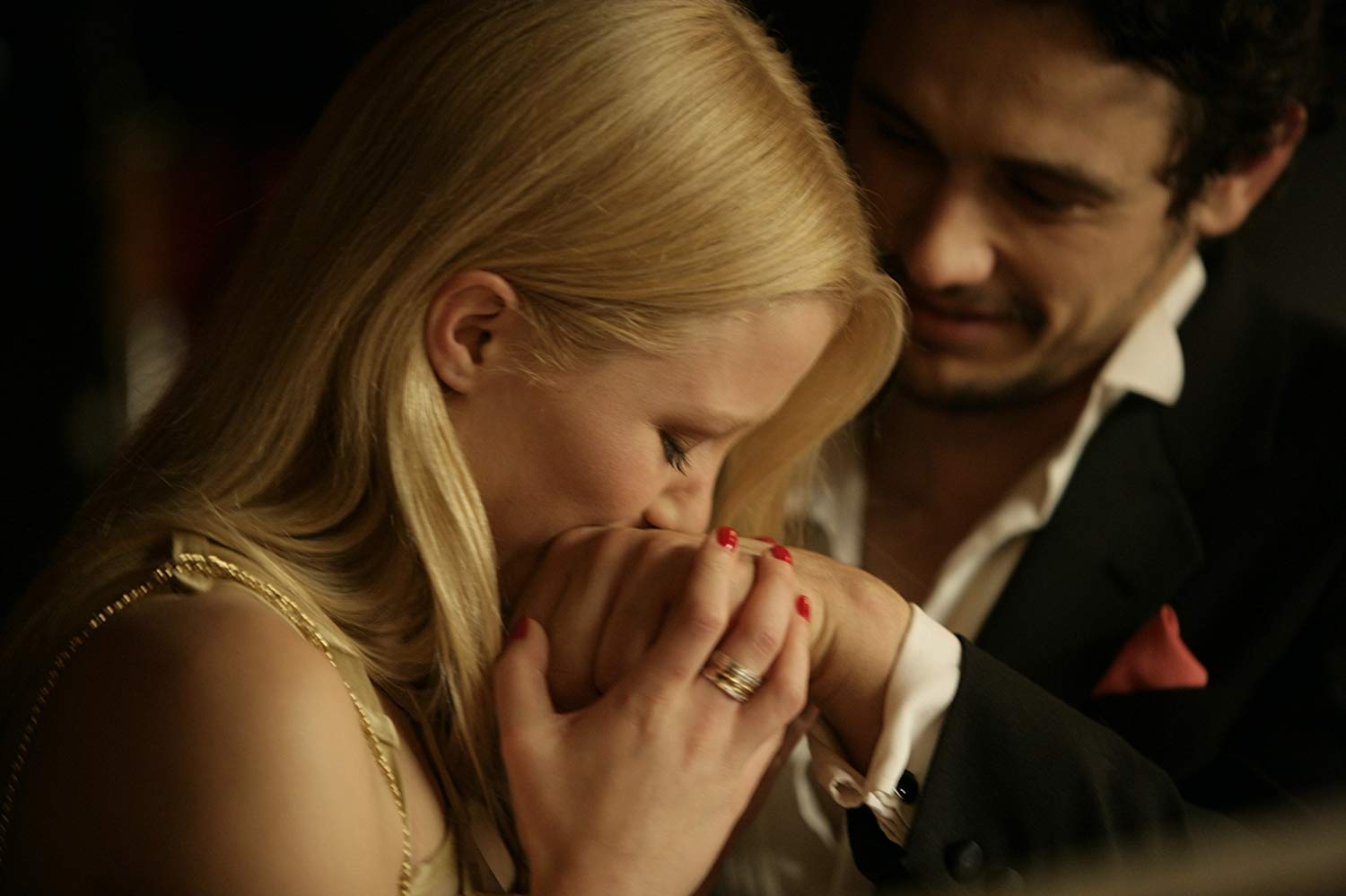 This film is the directorial debut of Stephen Elliott and is based on a script co-written by him and porn industry veteran Lorelei Lee. It depicts small-town aspirations, grim realities of women in the adult industry and punctuated transition of a heterosexual woman when all seems to be lost. The film documents the journey of Angelina, played by Ashley Hinshaw, an 18-year-old girl at the cusp of high school graduation. In a seemingly harmless exchange, she agrees to sell her naked pictures taken by her boyfriend Bobby, played by Jonny Weston. She uses the money they make to elope to San Francisco with her best friend Andrew, played by Dev Patel.
In a city strip club, Angelina meets a rich lawyer Francis (James Franco), a drug addict who offers to introduce her to the opulent lifestyle of glamour and parties. She soon meets Margaret, played by Heather Graham, a former porn star-turned-adult film director who makes her way into the city's porn industry with the screen name Cherry. When Francis finds out that Angelina shot her first hardcore porn film, he shouts at her and later, the two get involved in an accident. Angelina later returns home to find her high school sweetheart watching her movies, yet unwilling to fully accept her. After a heated argument, she leaves him to meet Margaret at a bar. They eventually fall in love and start a life together with Angelina donning the new role of an adult movie director.
7. Requiem for a Dream (2000)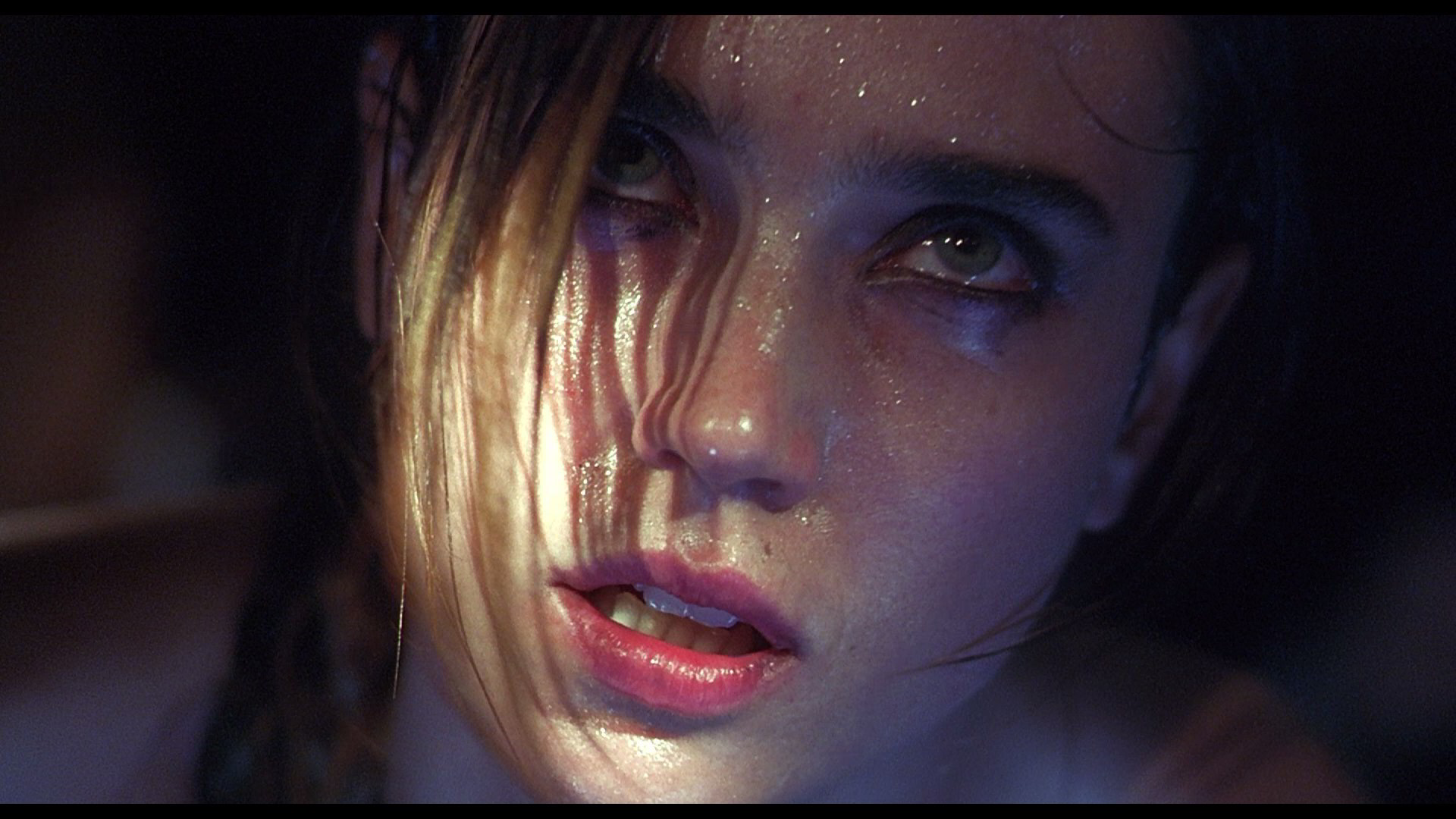 Based on the novel of the same name by Hubert Selby Jr., this widely acclaimed psychological drama is directed by the maverick Darren Aronofsky. The film follows the journey of four interconnected individuals as they delve deeper into addiction amidst the chaos of Coney Island in Brooklyn. Sara Goldfarb, played by Ellen Burstyn, is a widow living alone, spending most of her time watching infomercials hosted by the self-help guru Tappy Tibbons, played by Christopher McDonald. Her son Harry (Jared Leto) spends most of his time snorting heroin and getting involved in petty thievery with his long-time friend Tyrone Love (Marlon Wayans), and girlfriend Marion Silver (Jennifer Connelly). As they slowly start earning money by reselling heroin on the street, they start dreaming of a more legitimate life where Marion designs clothes and they jointly own a clothing store which can only begin through a "big score".
In the meanwhile, Sara receives a phone call asking her to appear on a national TV show, ensuing a new obsession of fitting into a red dress that her late husband Seymour loved to see her in. When diets suggested by neighbours don't work, she takes to medication that soon turns into an addiction. As the summer progresses, the effects of drugs start catching up as their delusions start crumbling their own selves and the relationship with each other. The changing seasons are used to depict the growing destabilization of the characters' lives. The closing credits end in a hallucination Sara has as she stands in the red dress, having won her grand prize on TV, and sees Harry as a successful businessman, to whom she's happily married.
6. The Master (2012)
Written and directed by Paul Thomas Anderson, 'The Master' explores issues concerning the psychological rehabilitation for veterans and their drug abuse tendencies as coping mechanism along with the impact and functioning of the widespread American phenomena of cults. Freddie Quell, played by Joaquin Phoenix, is a Second World War veteran suffering from PTSD who takes to alcohol abuse struggling to readjust to a fragile post-war society. Having lost multiple jobs, one day he meets Lancaster Dodd, played by Philip Seymour Hoffman, the self-fashioned leader called "The Master" of a cult known as The Cause.
As Dodd makes Freddie confront his past traumas of a dead father, an institutionalized mother, a brief incestuous relationship with his aunt and the abandonment of his lover Doris, played by Madisen Beaty, he becomes interested in the cult. Dodd notices a spark in him and together they start travelling to spread the message of the cult. But this relationship starts eroding as Freddie battles alcoholism and his violent outbreaks force other members of the cult to question Freddie and Dodd's methods. Freddie becomes increasingly angry with the lack of results and decides to return to Doris only to learn from his mother that she has been married for the past seven years. In a vision, he is asked to join Dodd in England leading him to travel across the Atlantic. This leads the film to an extremely powerful ending that will stay with you for a long, long time.
5. Trainspotting (1996)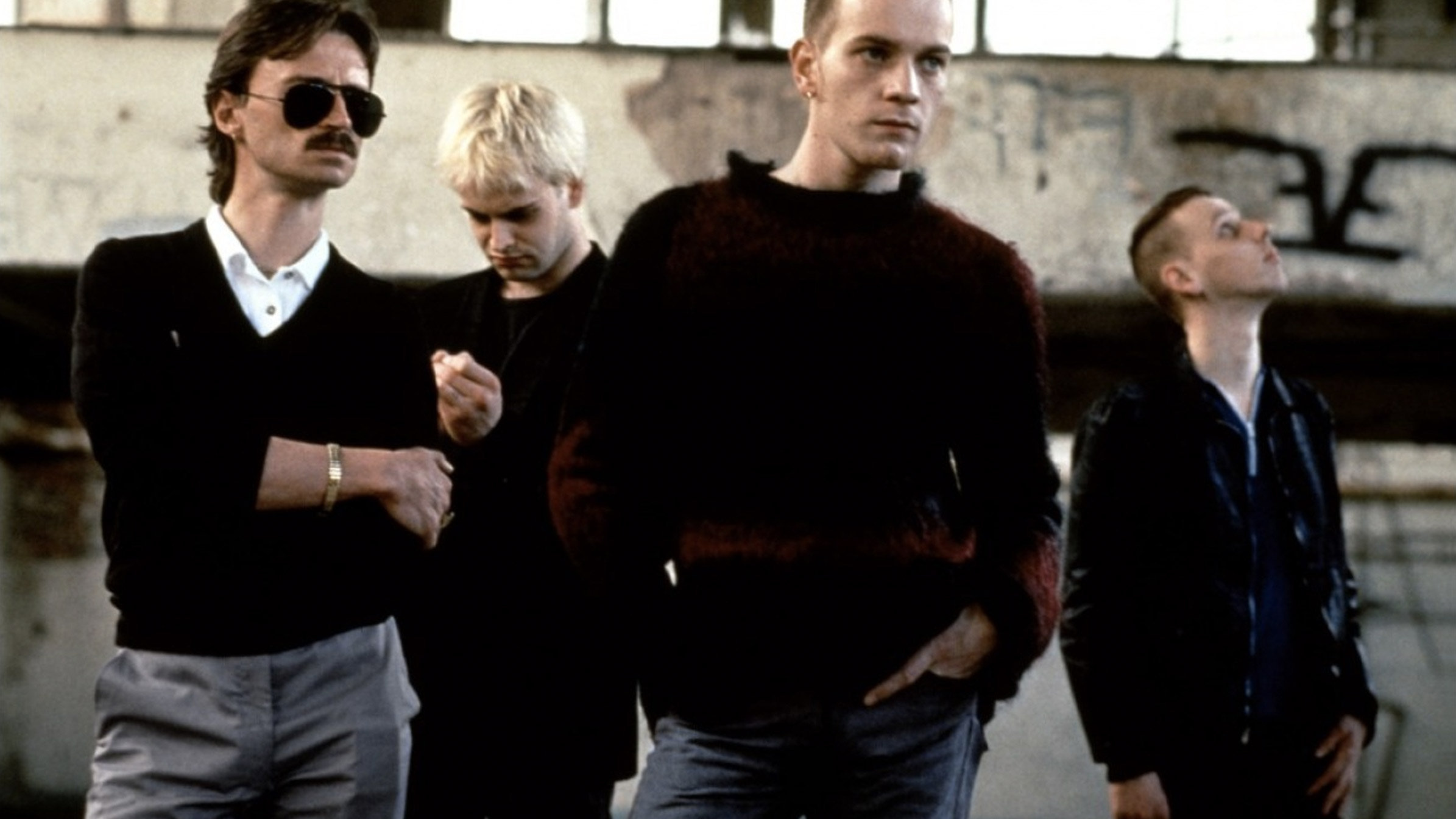 Based on the novel of the same name by Irvine Welsh, this black comedy crime film directed by Danny Boyle and written by John Hodge, explores addiction, urban poverty and spatial segregation by depicting the lives of a group of heroin addicts in the squalor of Edinburgh. The lead character Mark Renton (Ewan McGregor) is a heroin addict. He is mostly seen with his friends, that include con-artist Sick Boy (Jonny Lee Miller) Spud (Ewen Bremner) mentally unstable Frank Begbie (Robert Carlyle), Allison (played by Susan Vidler) and their dealer Swanney (Peter Mullan). Tommy (Kevin McKidd), a clean cut athlete, also starts snorting after being dumped by his girlfriend Lizzy, played by Pauline Lynch.
'Trainspotting' depicts these characters' relationship as they immerse deeper into a life of drugs and crime. The film won the BAFTA Film Award for Best Adapted Screenplay in 1996. A sequel to the film 'T2 Trainspotting' was released in 2017 where Mark Renton returns after 20 years to reunite with his old friends Sick Boy, Spud and Begbie.
4. Magnolia (1999)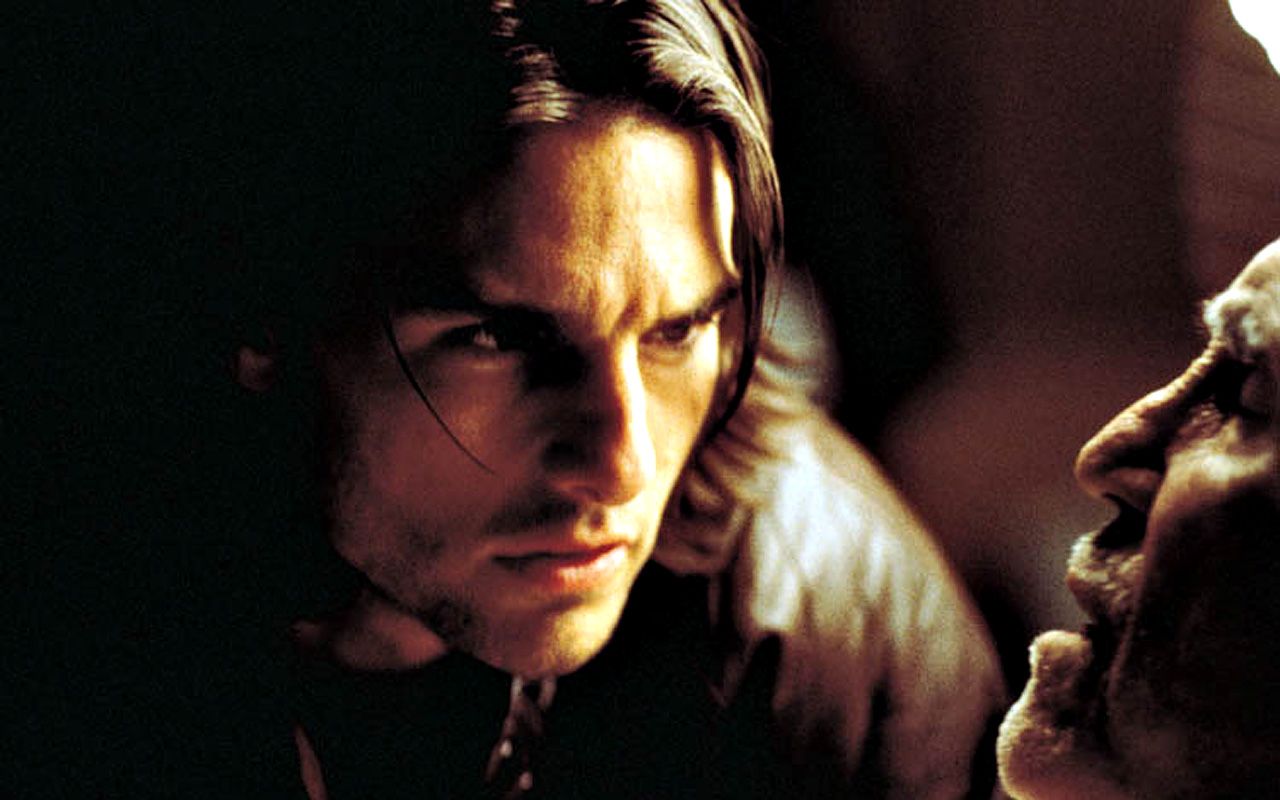 Written and directed by Paul Thomas Anderson, 'Magnolia' depicts the journey of several characters, in San Fernando Valley, searching for joy, forgiveness and purpose in life. The film opens with a prologue narrated by Ricky Jay introducing three incredible coincidences of death, one being of Sir Edmund William Godfrey, residing in Greenberry Hill, London who is killed by three drifters named Berry, Green, and Hill, looking to rob his pharmacy; the second is of Delmo Darion, played by Patton Oswalt, a Reno Blackjack dealer who dies of heart attack inside a firefighting plane that had accidentally picked him up, also leading to the suicide of the pilot, Craig Hansen, who had gotten into a fight with him two days earlier; and the third is of Sydney Barringer, who attempts suicide by jumping off the roof of his Los Angeles apartment building but actually dies by getting accidentally shot by his father who was in a fight with his mother.
After the introduction, the film depicts the events in the lives of 9 different characters over the next twenty four hours and shows how coincidences change the trajectory of their lives forever. The movie stars Tom Cruise and Julianne Moore in crucial roles. Cruise won Best Performance by an Actor in a Supporting Role in a Motion Picture at the Golden Globes in 2000.
Read More: Movies Like Magnolia
3. The People vs. Larry Flynt (1996)
Written by Scott Alexander and Larry Karaszewski and directed by Milos Forman, this movie is based on the landmark US Supreme Court judgment in Hustler Magazine, Inc. v. Falwell. The movie traces 35 years of pornographic magazine editor and publisher Larry Flynt's (Woody Harrelson) life, from his impoverished Kentucky upbringing to the seminal court case that made him an unlikely defender of the freedom of speech.
The film is a commentary on state institutions, religion and the inherent hypocrisy of society. Flynt was the owner of the Hustler chain of strip clubs in 1970s Cincinnati, but later gets into the business of publishing a pornographic magazine called Hustler. Despite rocky beginnings, it becomes a raving success, drawing readership from across the country. Prudent religious followers and leaders grow agitated with this phenomena and pull him into legal battle as his core entourage guide the journey, including his younger brother Jimmy Flynt, his lawyer Alan Issacman (Edward Norton) and wife Althea Flynt (Courtney Love). The film won Best Director and Best Screenplay at the Golden Globes in 1997.
Read More: Movies Like The Talented Mr. Ripley
2. Wonderland (2003)
Co-written and directed by James Cox, 'Wonderland' is based on the four unsolved murders of 1981, popularly called Wonderland Murders, in Los Angeles. In the afternoon of 1 July 1981, the LA Police Department receives an emergency call from 8763 Wonderland Avenue in Laurel Canyon. Upon reaching the location, they find that notorious drug dealers Ron Launius, Billy Deverell, Barbara Richardson and Joy Miller are brutally murdered, while Ron's wife Susan (Christina Applegate) is in a critical condition. The case is taken up by Detective Sam Nico, Louis Cruz and Billy Ward. The investigation opens up a dark world of crime, violence, and drugs in underground LA. In the eye of the storm remains the prime suspect John Holmes, a famous pornographic film star, played by Val Kilmer. The film explores the land of the illegitimate as it thrillingly inches closer to finding the mastermind behind the killings. The film also stars Carrie Fisher, Kate Bosworth and Dylan McDermott in substantial roles.
Read More: Movies Like Babel
1. A Serbian Film (2010)
Directed by Srdjan Spasojevic, this exploitation-thriller has garnered praise and criticism in equal measure, making it an absolute must-watch for lovers of provocative cinema. Set in Serbia, Milo is an almost retired porn star happily settled with his wife, Marija and young son, Petar. Financial constraints and the psychological need to mark a clean break with his past professional life lead him to sign on an art film being directed by Vukmir, an independent wealthy pornographer, at the suggestion of his former co-star, Lejla. As the filming begins, Milo slowly starts to realize the nature of the film that is being made. A horrific mix of pedophilia, necrophilia, and torture, the movie being made jolts apart the slow conventional life of Milo. It just might have become too late for him to protect himself or even his loving wife and innocent child. Deeply disturbing and thematically powerful, this is a film that deserves to be seen for its boldness.
Read More: Movies Like Roma