What's the first thing that comes to your mind when you hear the words pornography or pornographic movie? *censored* or *censored* or *censored* or your birth date? I believe we go through two stages in life, one where we fantasize about sex and the other where we become a part of our own fantasy. The latter may not be something all readers might relate to, and that means we are still in the first stage.
Awareness about intercourse today has become more associated with porn than textbooks, and I believe every experience, good or bad, needs to be experienced for you to judge how beneficial it proves in your case. Now, I am not glorifying porn movies, but it does hold a very ill reputation in society among people who should clearly refrain from intruding on others' privacy. That being said, a multi-billion dollar industry cannot protect itself from a fair share of controversies, and they are in most cases too heinous to be talked about publicly.
An industry like Hollywood, for example, can be divided into different levels in terms of the content displayed and production process. While most big labels try to uphold their brand value, the lower segment consisting of independent or underground features includes a very disturbing world of pornography that is usually highlighted in bold letters of newspaper columns.
Except for newspapers and books, visual media has also explored and documented the inception and functioning of the industry. This includes features, short films, and documentaries, and though most of them may employ a highly fictionalized representation that misleads audiences, and since the day-to-day life in the industry is oblivious to most, it is important that we spend some time before swallowing it. But, some films not only paint a clear picture but intend on objectifying sex than lusting over it, while valuing their characters over the term "pornography." They treat their characters as humans and not pornstars and explore the change in their lives after being sucked into that world. Now, let's look at the list of top movies based on the adult Industry:
8. A Serbian Film (2010)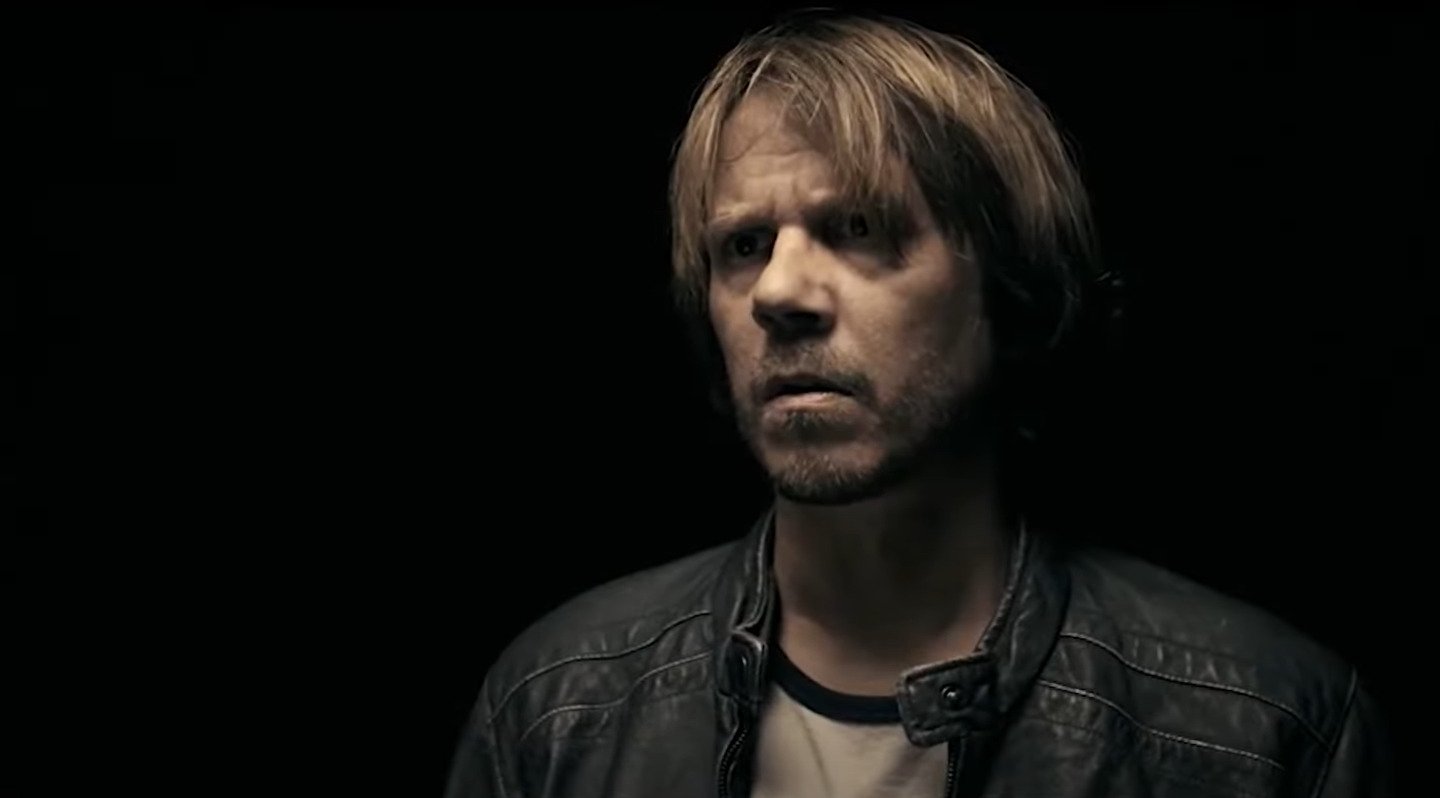 The film opens with a kid accidentally watching a porno movie starring none other than his father. An ex-porn star by profession, Milos agrees to perform in an art film and signs the contract. His nightmares come alive when, as opposed to his expectations, he's forced to indulge in sexual acts with prostitutes in front of kids. To meet an even more horrifying end, his wife is raped in front of him, while Alex himself performs paedophilic acts before going on a gory rampage of killing people. I would not recommend 'A Serbian Film' to anyone unless you are really brave.
Read More: Movies With Lots of Sex
7. Wonderland (2003)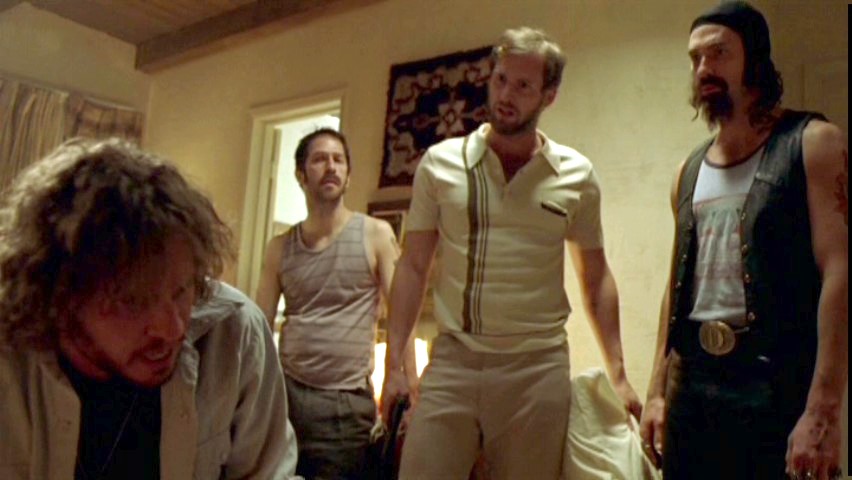 Based on a true story, the biopic explores the multiple murders that took place high atop Wonderland Avenue in L.A.'s Laurel Canyon in the summer of 1981. At first, the victims were thought to be mere drug dealers and party hounds, but the case became elevated to a classic L.A. noir when they were discovered to be connected to the infamous porn star, John C. "Johnny Wadd" Holmes. By the time the story begins, Holmes had already fallen from perhaps the biggest and most famous star in the hardcore industry to a state of financial and pharmaceutical ruin. Holmes juggles two women: he is devoted to his jailbait teenage girlfriend Dawn, while still married to his wife Sharon–and the three form a unique love triangle, particularly as the two women have a better relationship with each other than either has with him. Holmes befriends local drug dealers Ron and Susan Launius but soon gets himself 'neck deep' into debt and desperation. He starts playing both sides against the middle as he desperately tries to stay out of jail and stay alive. To save himself from the wrath of notorious gangster Eddie Nash, did Holmes set up his best friends for murder? It all depends on whose story you believe.
Read More: Best Sex Scenes of 21st Century
6. Lovelace (2013)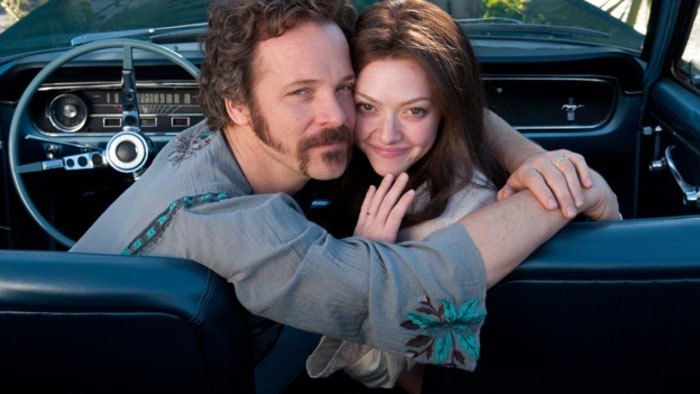 The film follows Linda Lovelace, the star of the first scripted pornographic theatrical feature film, Deep Throat. Escaping a strict religious family, Linda discovered freedom and the highlife when she fell for and married charismatic hustler Chuck Traynor. As Linda Lovelace, she became an international sensation with an impressive capacity for fellatio. Fully inhabiting her new identity, Linda became an enthusiastic spokesperson for sexual freedom and uninhibited hedonism. Six years later, she presented another utterly contradictory narrative to the world-and herself as the survivor of a far darker story. A truly fascinating film that shows the darker side of the adult film industry.
Read More: Best Sex Scenes in TV Shows
5. Inside Deep Throat (2005)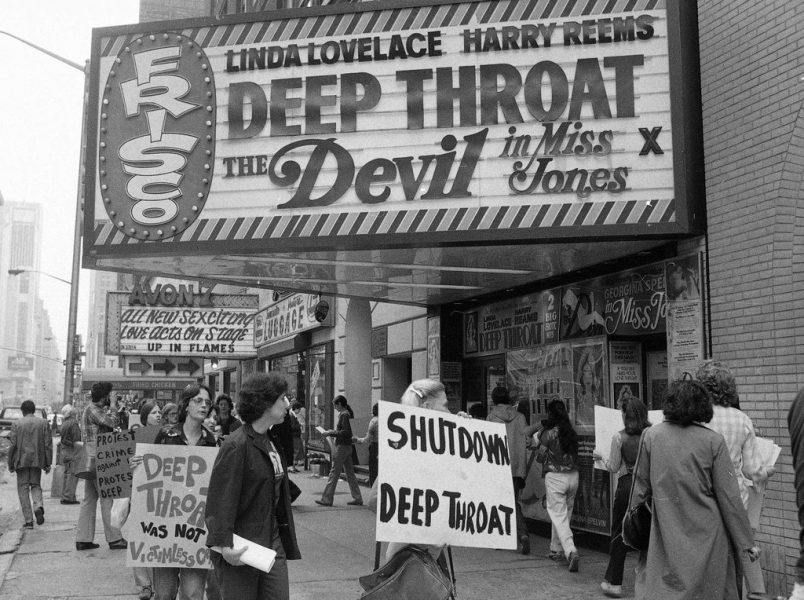 Whether you're a right-handed or a left-handed batsman, you have to know the great Don Bradman. Though he wasn't part of the earliest generation, he sure as hell revolutionized the game. Similarly, Linda Lovelace was at the helm of the Golden Age of Porn, being the star of the pornographic game-changer 'Deep Throat.' 'Inside Deep Throat' documents the film's effects on American society during the '70s and in the decades to follow. The '70s was a time when porn movies used to be displayed on movie screens with thousands in attendance.
This raw and brash illegitimate product of the erotic genre owes its unspoken reputation today to Deep Throat and like every iconic material from this sector, this wasn't devoid of controversies. Lovelace was apparently forced to act in the film, which technically meant non-consensual sex or, in simpler words, rape. With Dennis Hopper narrating, amidst the presence of legends like John Waters, Hugh Hefner, and Larry Flynt, we are drafted back to the time when the emergence of the film paved the path for mainstream artistic pornography. This, unfortunately, remained only a possibility because of the avaricious bosses who viewed the industry as an easier way to carry out illegal activities. This is the perfect film to learn the introduction of censorship policies and the uncharted growth of the industry.
Read More: Sexiest TV Shows
4. The Pornographers (1966)
"I am interested in the relationship of the lower part of the human body and the lower part of the social structure… I ask myself what differentiates humans from other animals. What is a human being? I look for the answer by continuing to make films." – Shohei Imamura
Imamura was a prominent figure during the Japanese New Wave and was known for his "controversial" approach, which was considered very radical compared to his counterparts. Continuing from 'Unholy Desire' and 'The Insect Woman,' which were a great reflection of his bold vision and no holds barred style, he made 'The Pornographers,' a brutal satire on the bustling independent pornography industry in the backdrop of a normal Japanese setting. Unlike Kurosawa or Ozu, Imamura was inclined towards making a shocking statement rather than sculpting a definite structure and in executing this, stepped into the plane of social horror. Pieces like this built a platform for other Japanese directors to explore sexuality and themes like infidelity with the de-beautification of the human body.
Read More: Sexiest Moms in Movies
3. The People vs. Larry Flynt (1996)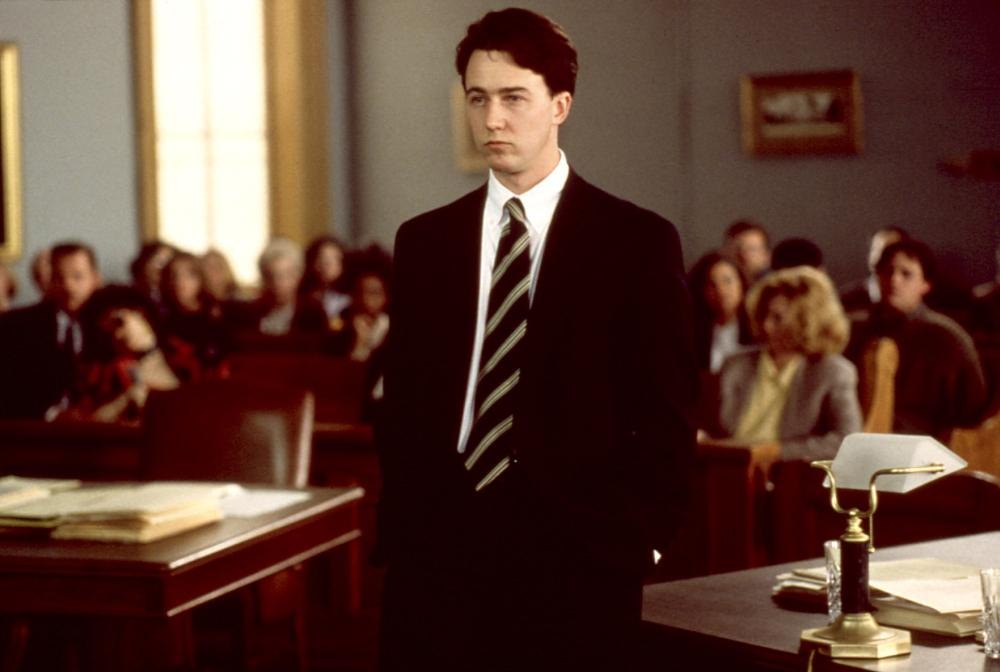 For those of you who aren't aware of the name Larry Flynt, he is a porno moghul and is considered to be the most powerful personality in the industry. From running a bar in Dayton, Ohio, to managing the first nationwide porn magazine publication, Flynt was the center of attraction for numerous controversies and court hearings. Though the movie spans 35 years of his life, it primarily focuses on the DeLorean leak, the Jerry Falwell case, and his antics during hearings.
In this Oscar-nominated performance, Woody Harrelson gives us a wider glimpse into the life of a man who was proclaimed as Satan, taken to court by every other person, and even shot (the cause of his paralysis) because he placed the right to express his views on top of everything else people hold so dear in life. Most media sources up to this movie only scratched the surface, unlike 'The People vs. Larry Flynt' which doesn't explore his life to stock a montage of pornographic issues he was associated with and presents us what he truly is, a human being with a different perception of the world, like many of us.
Read More: Sexiest Vampires in Movies
2. Hardcore (1979)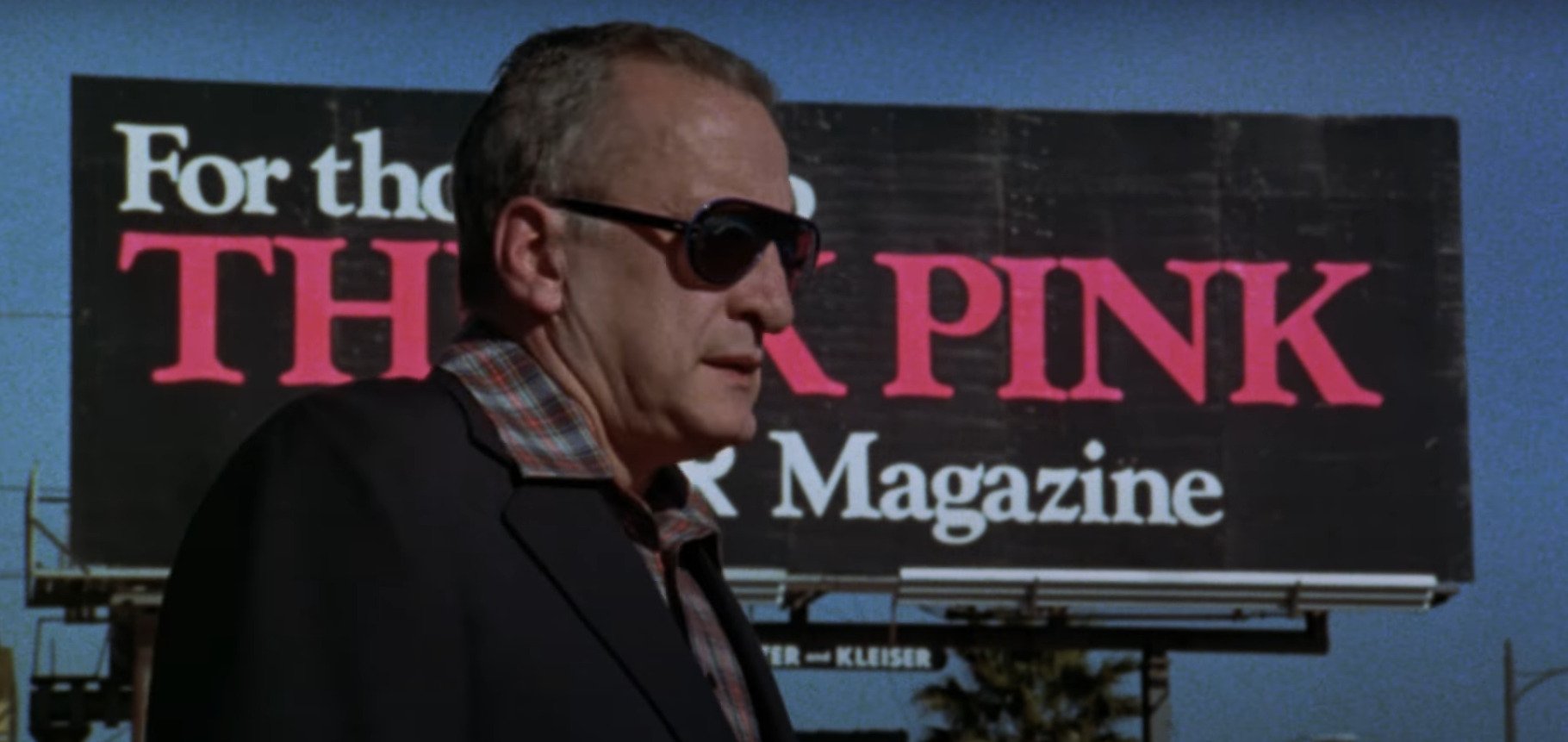 After writing the script for Martin Scorsese's 'Taxi Driver,' Paul Schrader followed it by directing a movie that shared similar themes of subversion and the plague of street life in the '70s. Schrader was one of the leading figures of the change from conventional Hollywood to a braver industry that borrowed darker themes from European cinema and blended it with their own grittiness, one of many effects of the Vietnam War. 'Hardcore' doesn't have a storyline that stands out, but its characters and depiction of the morals they ride on is the closest you'll ever get while investigating the sleaziness of Los Angeles.
The movie follows a man who searches for his missing daughter in the pornographic slums of the country after discovering her in a porno. A man with stern beliefs that are in conflict with the changing society and is willing to carry them out through force, his character is similar to Schrader's previous ones in 'Taxi Driver' and 'Blue Collar.' This is pretty hard to watch, as the increasing nudity increases the possible deplorable conditions his daughter may be in, and George C. Scott, as usual, backs this up with an emotionally resounding performance.
Read More: Sexiest Monsters in Movies
1. Boogie Nights (1997)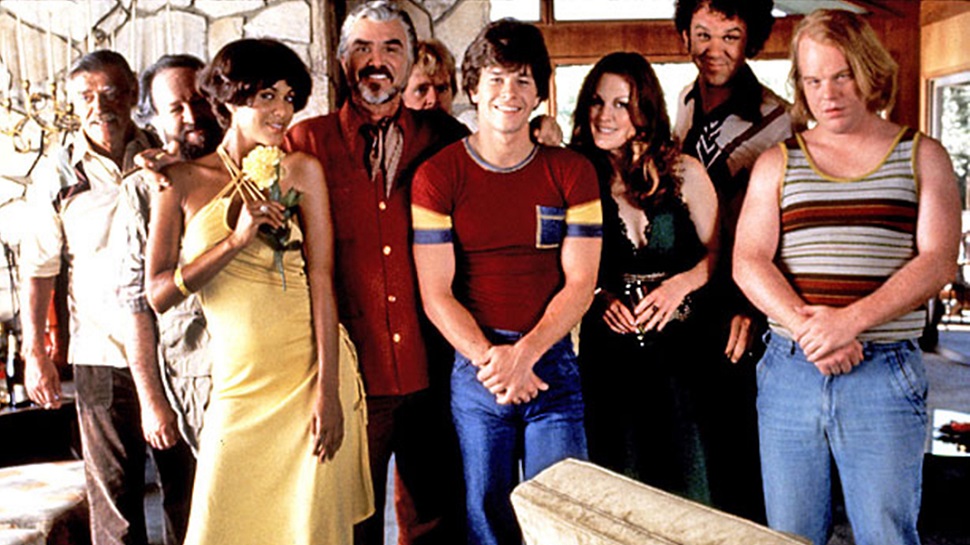 No surprises here. Easily the best movie made on the porn industry. With Paul Thomas Anderson directing a stellar cast consisting of Mark Wahlberg, Philip Seymour Hoffman, Julianne Moore, John C. Reilly, Burt Reynolds, and William H.Macy, there is absolutely no possibility of this turning out to be a sour experience. 'Boogie Nights' is something you'd have expected from the Coen Brothers, and it's a great reminder of Anderson's versatility and ability to create fascinating characters.
He expanded his short film 'The Dirk Diggler Story,' a mockumentary that covers the rise and fall of Dirk Diggler, inspired by the famous porn star John Holmes. Here Wahlberg plays Diggler, a high school- dropout-turned-porn icon, and his one-night stand with stardom. That's a very straightforward way to put it, as PTA does cover that but also maps out the lives of this group of pornstars in a time when the unholy profession was considered to be worse than murder. There's nothing erotic or sexy about the movie, as Roger Ebert says, "Mainstream movies use sex like porno films do, to turn us on. Boogie Nights abandons the illusion that characters are enjoying sex; in a sense, it's about manufacturing a consumer product." as its nudity adds girth to the characters and not your.
Read More: Sexiest Horror Movies