Burt Reynolds might seem like a yesteryear superstar with all the stereotypes about fading away therein, but he's been much more than that. Born in 1936, Reynolds wasn't the typical movie actor at all. He had come up from the rich and resonant world of television, and throughout his career, he never forgot his roots.
Reynolds forged a reputation, first as a series regular on 'Gunsmoke', a television Western drama, then making the jump to the big screen seamlessly. He was undeniably one of the most popular actors of the 1970s and early 1980s, with his serious movies complementing his playboy image and fun-loving personality. He regularly made appearances on television, most prominently in 'The Tonight Show Starring Johnny Carson'. Carson was one of his closest associates.
Reynolds' filmography highlights the actor's versatility in playing both sombre and comic roles. Although the wider critical consensus is that he could have had a more fruitful career had he not squandered his talents, the fact remains that Burt Reynolds is one of the most significant performers over the last five decades. Here is the list of top 12 Burt Reynolds movie performances.
12. The Best Little Whorehouse in Texas (1982)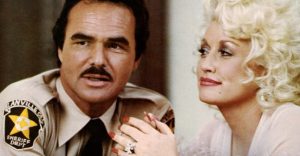 Colin Higgins creates a frolicking musical comedy in his final directorial venture. 'The Best Little Whorehouse in Texas' is an adept adaptation of the eponymous 1978 Broadway musical.
Reynolds didn't have a stellar experience of working on musicals prior to this, however in this particular film, he is very much assured. His performance as Sheriff Ed Dodd of Gilbert in Texas blends impressively with that of Dolly Parton's star turn as Mona Stangley, owner of the 'Chicken Ranch', a brothel on the outskirts of town.
Reynolds is a perfect picture as the upstanding sheriff who's in a relationship with the bordello madam. The film does an admirable job of painting a multilayered picture of the world's oldest profession. It tries to remove the typical censure that prostitution typically receives, through its well-drawn characters.
11. The Longest Yard (1974)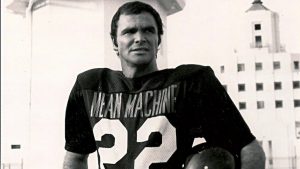 In 1974, Reynolds played the role of Paul Crewe, a star quarterback brought into disrepute by his utterly irresponsible actions. He's arrested, and is humiliated by his fellow inmates who don't respect him for his alleged match-fixing controversy.
The prison's sadistic warden coerces Crewe to make a team of prisoners to play against his team of guards to boost his reputation and win a championship. What follows is a tale of commendable rebellion and teamwork. Reynolds' performance is zesty as the leader of his ragtag group who takes a stand against the domineering prison system. Incidentally, he received his first Golden Globe nomination for Best Actor for this role.
10. The Man Who Loved Women (1983)
One wouldn't normally expect a thoroughly American star as Reynolds to star in a remake of a French dramedy by François Truffaut, but here he is.
Reynolds is hilarious as the sex-crazed artist who loses his touch with his talents through meaningless flings. He is ably supported by Julie Andrews as the psychiatrist who helps him through his hopeless addiction. Director Blake Andrews paints a great picture of sex and love, and how balance and discipline is necessary to sustain one's skills.
9. Sharky's Machine (1981)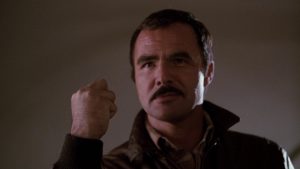 'Sharky's Machine' was Reynolds' third venture as director, and still remains a highly praised film. This crime drama was based on William Diehl's literary debut, and was praised for the fidelity it maintained towards its grim and impactful themes.
The film has Reynolds in the role of a narcotics sergeant looking out to redeem himself after his disgraceful demotion. Supported by Dominoe (Rachel Ward), Papa (Brian Keith), Arch (Bernie Casey), and Nosh (RIchard Libertini), Sharky meticulously plans to take down a dangerous mob boss Victor (Vittorio Gassman) and his politician stooge Hotchkins (Earl Holliman). 'Sharky's Machine' is an exciting action drama in the mould of noir cinema.
8. Citizen Ruth (1996)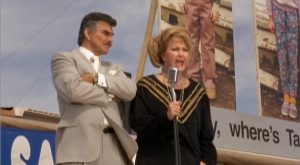 Most of Reynolds' prominent films were released throughout the 1970s and 80s. However, Reynolds was on the wane in the 90s. This makes 'Citizen Ruth' slightly more significant in his oeuvre.
This charming film takes on the complex issue of the abortion debate head-on, without any vacillation whatsoever. While Laura Dern is the exciting lead as an irresponsible mother who unwittingly finds herself in the mess, Reynolds stars as the leader of the pro-life faction in the film. Alexander Payne's directorial debut is impressive in how accurately it exposes the underlying hypocrisy, and underhanded tactics of this perpetual debate.
7. Semi-Tough (1977)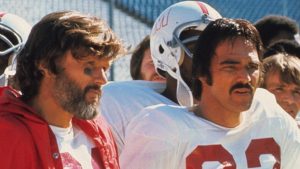 Billy Puckett (Reynolds) forms one part of an understated love triangle with Marvin Tiller (Kris Kristofferson) and Barbara Bookman (Jill Clayburgh) in this Michael Ritchie comedy. The light-hearted film takes place in the world of American football, and is an uproarious parody of the game in all respects.
However, this parody is different from 'The Longest Yard' in the sense that it is more of a biting satire against the rising self-help movements and alternative medicine propaganda. Reynolds shines as one of the leads, bringing in a terrific honesty and awareness to his role.
Read More: Mark Wahlberg Movies
6. Smokey and the Bandit (1977)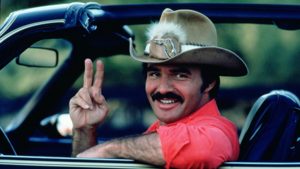 'Smokey and the Bandit' is undoubtedly one of the most pivotal movies of the 1970s, with Reynolds starring as the eponymous trucker 'Bandit', Bo Darville. This crime caper is an intense yet hilarious chase between the appropriately named Bandit and Sheriff Buford T. Justice, played to perfection by the bona fide comic legend Jackie Gleason.
Director Hal Needham had an illustrious career as a Hollywood stuntman and this was his first outing calling the shots. His brash and direct technique skips over the minimal plot, and makes memorable characters out of Bandit and Justice.
5. The End (1978)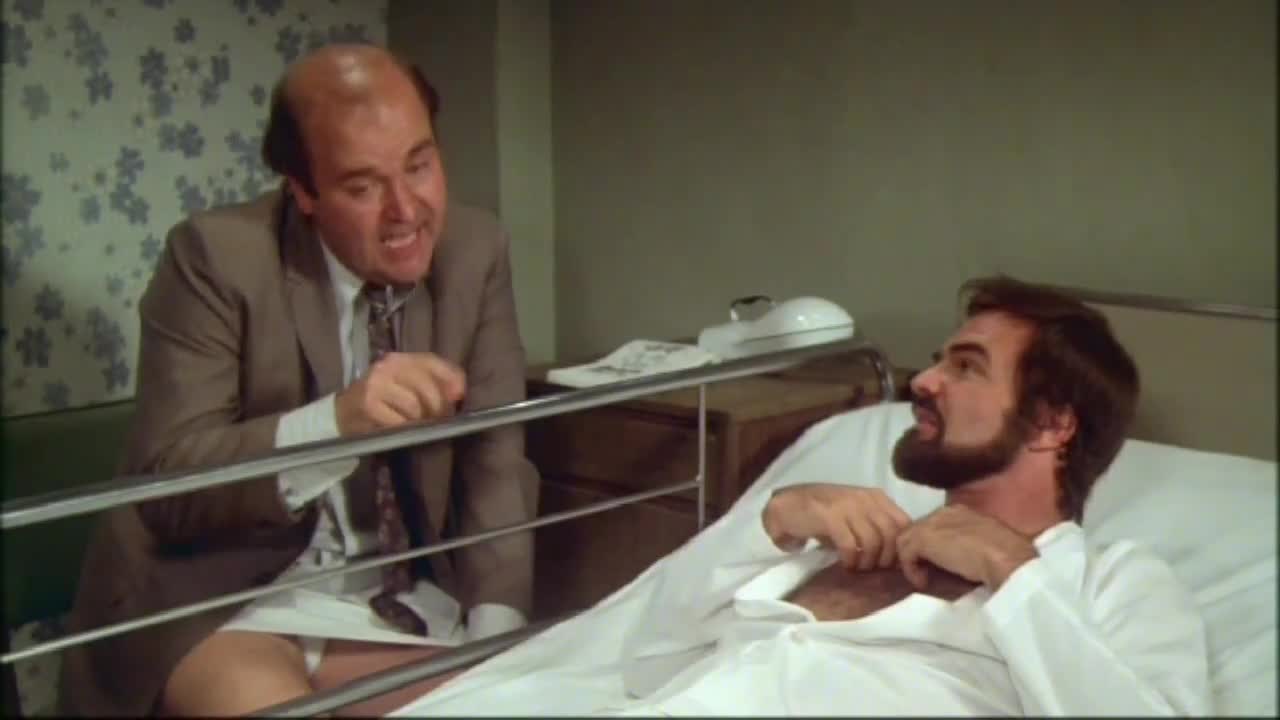 Burt Reynolds was never one to play it safe. He was forever on the lookout to incorporate fresh storytelling that would turn audiences' heads and be intensely indelible. With 'The End', his second directorial venture, Reynolds smashed it out of the park, dealing with suicide as comedy.
Reynolds plays Wendell 'Sonny' Lawson, a real estate promoter with no moral compunctions. When he learns that he has a fatal blood disease, he decides to commit suicide without telling his close ones anything about his condition. He fails, and that takes him to a mental institution, where he finds an unlikely ally in Marlon (Dom DeLuise), a schizophrenic killer. Reynolds' treatment of the sombre theme is impressively balanced by the sincerity of his performance as well as that of DeLuise.
4. Starting Over (1979)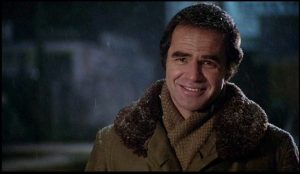 Reynolds has been mostly known for playing larger-than-life, bare-knuckled characters throughout his career. However, Alan J. Pakula provided him with a singular opportunity to play a lovelorn New York run-of-the-mill employee that shows the actor's undeniable versatility.
Reynolds plays as Phil, who, after being left by his wife (Candice Bergen), moves to Boston where he is set up with Marilyn (Jill Clayburgh) by his well-meaning brother Micky (Charles Durning) and his wife Marva (Frances Sternhagen). It is refreshing to see Reynolds on the screen, wrestling with his true affections as he oscillates between his estranged wife and the love of his life.
3. White Lightning (1973)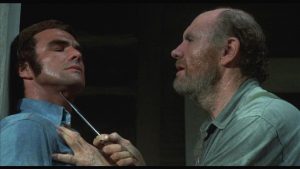 'White Lightning' is an unapologetic action film made out of the same cloth as many modern blockbusters. Reynolds is in his element quite early on in his film career as he essays the role of Robert 'Gator' McKlusky. He's a swashbuckling, reckless moonshiner who fits the mould of the proverbial charismatic hero very well.
With a worthy opponent in the corrupt sheriff J.C. Connors (Ted Beatty), McKlusky overcomes adverse and unfair circumstances through elaborate action set-pieces and quite a bit of pizzazz. Joseph Sargent handles his cast admirably, and the riveting music by Charles Bernstein sets the tone beautifully. 'White Lightning' spewed a sequel, 'Gator' in 1976, that also starred Reynolds in his directorial debut.
2. Boogie Nights (1997)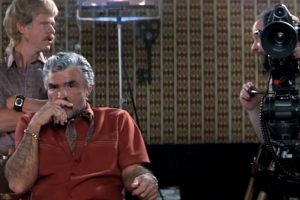 Genius filmmaker Paul Thomas Anderson delivers an intricately real portrayal of the adult film industry in 'Boogie Nights'. Sex is perceived in a novel manner; the film isn't obsessed by it but rather shows it as a perfunctory job, something very realistic considering its setting. The characters are well-drawn and worthy of audience investment, as they advance the seemingly long plot with full dedication.
Reynolds is a knockout as porn filmmaker Jack Horner, who discovers the abused and neglected Eddie Adams (Mark Wahlberg) at a Los Angeles nightclub, and gives him the name Dirk Diggler, cementing his fate as a star in the industry. Reynolds' evocative portrayal shows the daily perks and pitfalls of working in a business as maligned and misconstrued as porn, and he deservedly won several accolades for this role.
1. Deliverance (1972)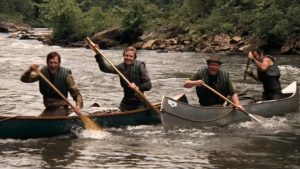 John Boorman's directorial vision has never been higher than in this masterpiece, inspiring dread and fear like few others have, right till its very last scene.
The first chunk of the film progresses at an agonisingly slow pace. However, it contributes to a tense atmosphere reeking of silent terror, that culminates in the film's (in)famously visceral male rape scene. A disclaimer is of course due, but the scene is a vital and inevitable consequence of our ragtag band of protagonists adventuring in the dark forests of Georgia.
Reynolds is downright brilliant as the rugged Lewis Medlock, a man sorely challenged by circumstance, wading through deception and murder to survive. The rest of the cast (Jon Voight, Ned Beatty and Ronnie Cox, among others) are stellar in their roles, with Eric Weissberg's banjo-centric score stirring in its own right.
Read More: Paul Thomas Anderson Movies