That Alejandro González Iñárritu is a master storyteller is no secret. The Mexican director's trademark "parallel" storytelling, with his delicate treatment of emotions, nuances and subtleties, is best emphasized by his film, 'Babel'. Four families, four countries, four different social and racial landscapes and a single incident that will inadvertently connect all of them unknowingly, tearing their lives apart, for better or worse.
A Moroccan herder and his precariously playful sons, a couple holidaying in Morocco to work out their marital differences; a Mexican nanny charged with the responsibility of caretaking the couple's kids and a disabled Japanese girl's adolescent insecurities in the absence of a mother — the stories are as remarkably intertwined as the frailties of the protagonists. Yet what binds them together is their resilience to come through, however extreme the circumstances. Greed, despair, sacrifice, loss, salvation, retribution — these are the varied themes explored through the coincidental encounters of each of the characters. With all that said now, here's the list of best movies similar to 'Babel' that are our recommendations. You can watch several of these movies like 'Babel' on Netflix, Hulu or Amazon Prime.
12. Wild Tales (2014)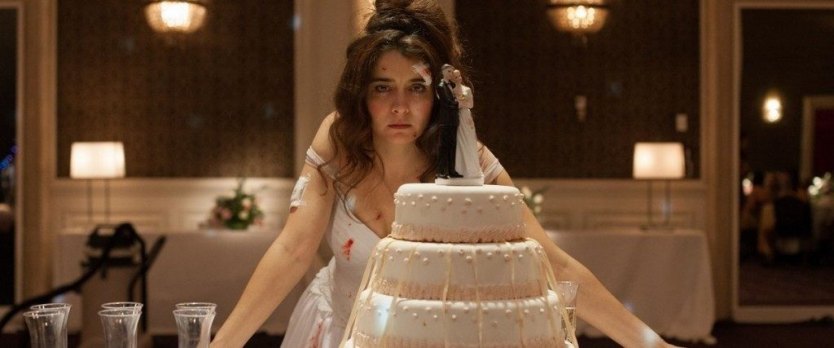 As the title suggests, this film is a hard-hitting and brutal conflation of six vignettes in which each character undergoes a seismic transformation. The film utilizes subtle undertones of dark humor, which could be easily missed by most viewers. The tragicomic treatment of the story is an intended thematic element which serves to drill the underlying message of human inadequacy. The movie was nominated for the Academy Award for Best Foreign Film and the Palme d'Or.
11. Life in a Metro (2007)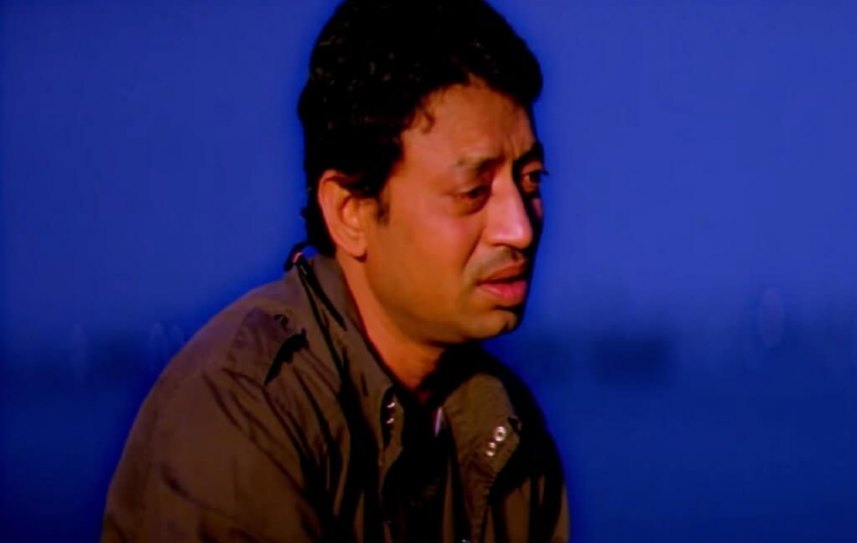 Granted that Hindi cinema is exaggerated in its dramatization, but 'Life in a Metro' sails fairly past the caricaturist melodrama that we have come to know of. Director Anurag Basu intricately entwines the lives of nine different people, spread across six different stories against the hustle and bustle of the sprawling backdrop of Mumbai. The use of composer Pritam's soulful and melancholic melodies to intensify the pain, anguish and longing for belonging is one of the highlights of Basu's repertoire, as witnessed in his later directorial ventures. Catch this if you want to whet your appetite with a tinge of Bollywood melodrama.
10. Powder Blue (2009)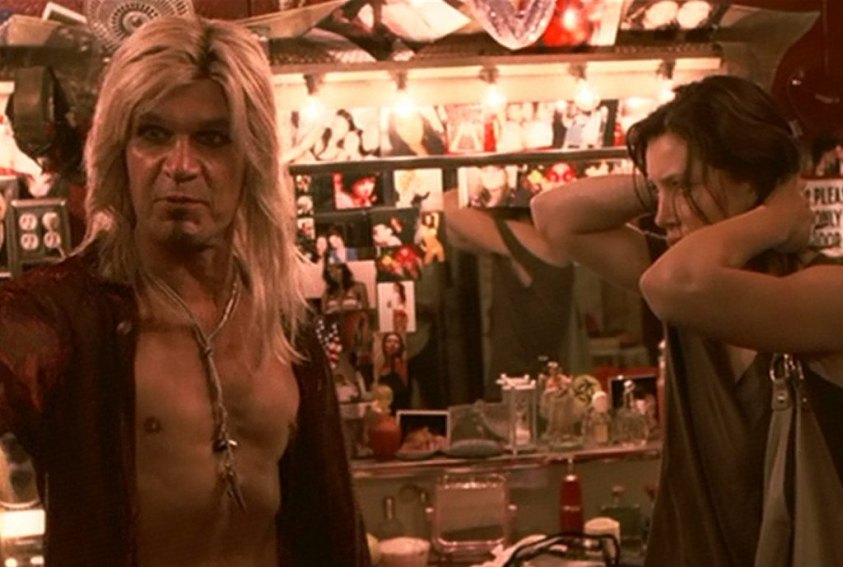 In the heart of Los Angeles, four characters — an undertaker, an ex-priest having suicidal tendencies, an ex-convict and a stripper invariably meet through a giant stroke of luck, unbeknownst to the impact each of them will have in shaping their lives. The screenplay is set aptly against the setting of Christmas eve, suggesting the engendering of a new dimension to the lives of each of the characters. All in all, 'Powder Blue' attempts to portray human desperation in terms of adversity, emphasizing on the necessity of human connections to wade through trying times.
9. Crash (2004)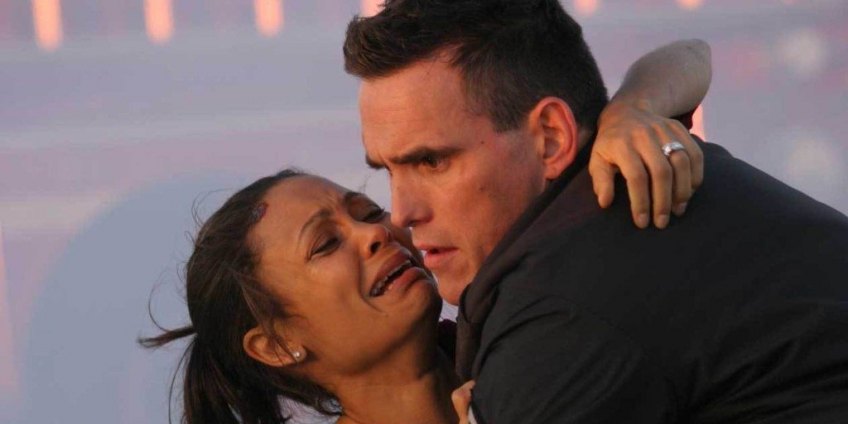 The aftermath of 9/11 changed the socio-cultural landscape of America, prompting a redefinition of the age-old dogmas of race, religion, ethnicity and class. Paul Haggis explores the sensitivities surrounding this very premise, telling us an interlinked tale involving whites, blacks, Koreans, Iranians, cops and criminals, the powerful and the poor. Inspired by a real-life incident from his own life, 'Crash' presents an unprejudiced standpoint in where the racist and the victim are both equally culpable in different contexts, giving the viewer a lot to ponder over, long after the curtains of the movie drop.
8. Snatch (2000)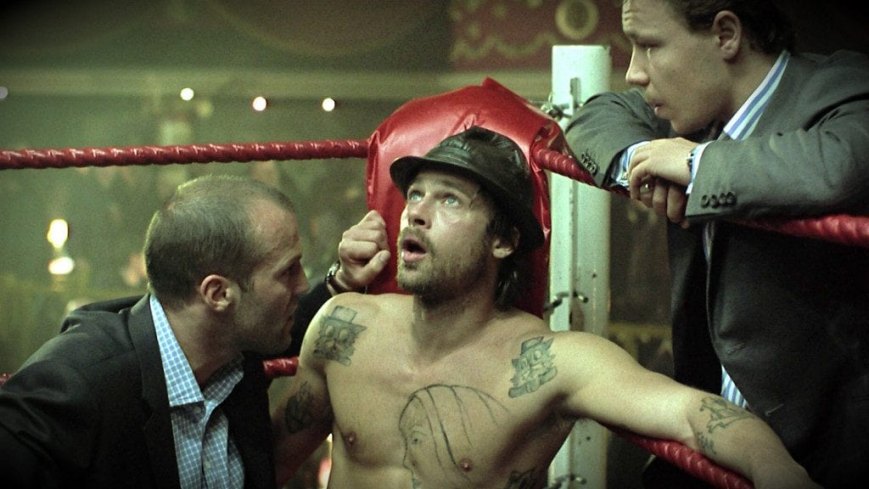 'Snatch' is an intriguing story set in the dark underbelly of London. The narrative comprises two main plots: one, related to the search of a stolen diamond, the other, a ferocious gangster indulging in acts of violence along with a reluctant boxing promoter. The movie is extolled more for its uneven pacing of the narrative rather than the development of its characters. The style and tonality of the film are good-enough reasons for you to not give this one a miss.
7. Traffic (2000)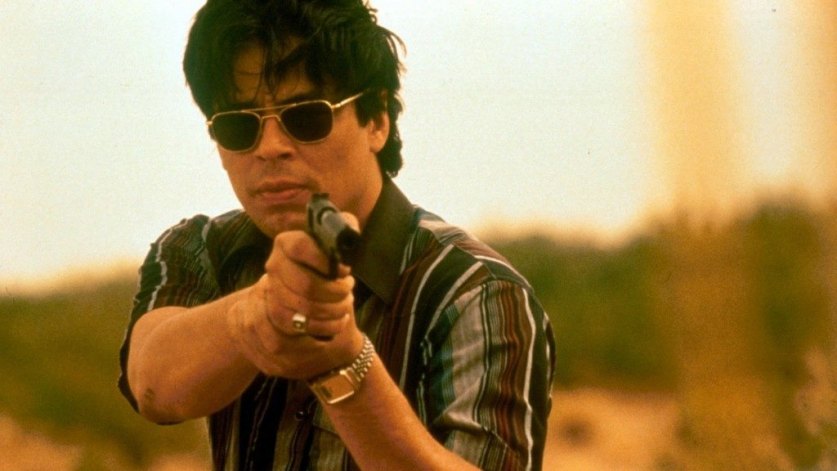 When drugs and cartels are at the heart of a conflict, the result is bound to be ill-fated. 'Traffic' characterizes America's war on drugs through the lives of a conventional judge, his heroin-addicted daughter, a drug kingpin and his wife, two DEA agents and a suspicious Mexican policeman. The judge gets appointed as the drug-czar with the objective of pioneering a full-fledged drug war, and no later, learns of his daughter's addiction. The wife of the drug kingpin takes over his business after he gets implicated and arrested, while the two DEA agents choose to protect an informant of hers. In Mexico, a dishonest policeman begins to doubt the earnestness of his own boss. As the events unfold, there's a sense of disbelief that comes with every revelation. Director Steven Soderbergh couldn't have given us a more brilliant portrayal rooted in realism.
6. Magnolia (1999)
Three disparate, shocking stories that are strung together by mere coincidence, 'Magnolia' is a film about love, compassion and purpose. A complex intermingling of lives among a total of nine characters, the film takes us into their journey over the course of a single day that changes their lives forever. The plot has a heavy intervention of divinity, which gives this film a touch of spirituality. This psychological drama is a hot favorite amongst most film critics and is definitely one you should not miss.
5. Masaan (2015)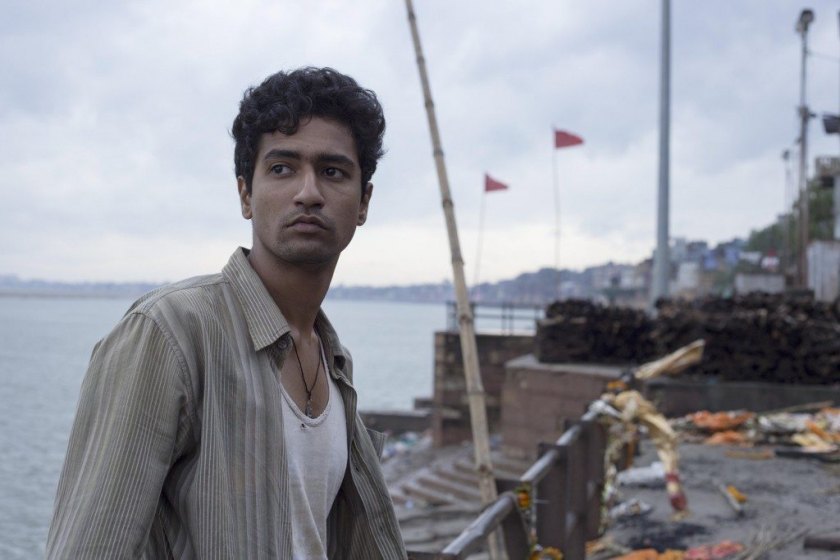 A small-town boy transcends orthodoxy and falls in love with a girl from another caste, wreaking havoc in the community. Meanwhile, the daughter of a respected family from the same town is involved in a sexual encounter, exposing her father to public ridicule and scorn. An "untouchable" boy yearns to free himself from the clutches of marginalization. All three stories converge in a beautiful way, to instill purpose and a sense of direction in each character's life. 'Masaan' is raw in its feel, and crude in its storytelling. It's definitely the only feel-good film in this diverse list.
4. 21 Grams (2003)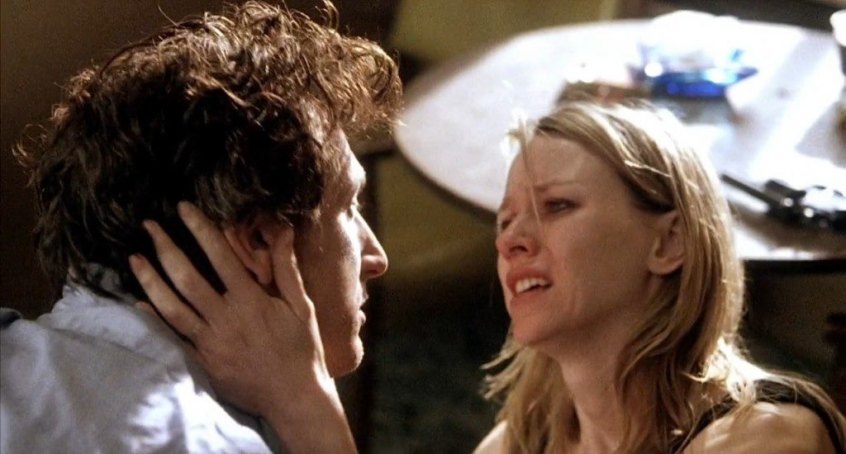 One can't make a mention of 'Babel' without talking about '21 Grams'. Helmed by the same director, the film delves into the lives of three families. Paul Rivers is a mathematics professor diagnosed with a critical heart condition, on the transplant list for a heart replacement. Along with his deteriorating health is his declining relationship with his wife, who wants to be impregnated before his imminent death. Jack Jordan is an ex-convict who has found purpose in God and is ably supported by his wife and two children. Cristina Peck also lives a supposedly ideal life as a housewife with her two girls.
One afternoon, the fate of all three families changes for the worse, when Jack accidentally runs over Cristina's husband and her two children. The kids don't survive, and her husband is declared brain-dead. Jack, overpowered by guilt and his new-found sententiouness, submits himself to imprisonment, throwing the future of his family into disarray. Cristina agrees to donating her husband's organs, and his heart invariably ends up saving Paul, giving him a new lease of life. The narrative is seamless in its transitioning, even though it goes back-and-forth. The depiction is more intimate and the stillness between the characters echoes the silence in their hearts, which is damning, yet effective and powerful.
Read More: Movies Like The Social Network
3. Birdman (2014)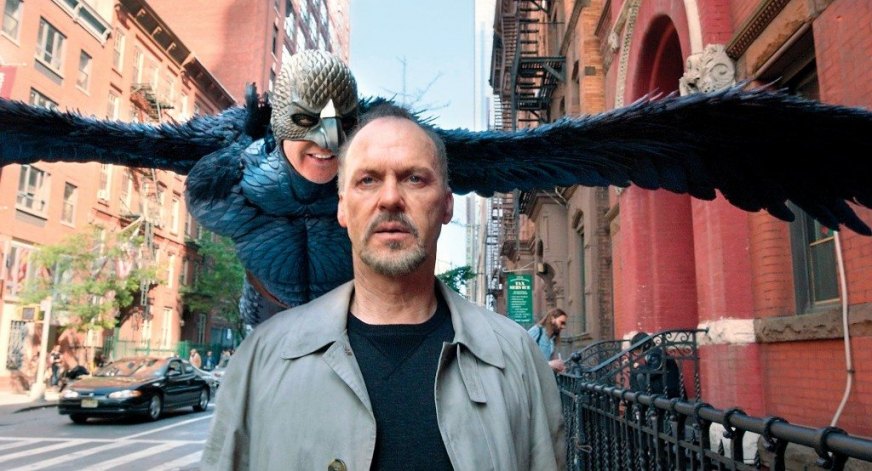 Riggan Thomson, a popular yesteryear actor who once essayed the role of iconic superhero 'Birdman', resurfaces this time on the Broadway scene, hoping to rebuild his reputation and reshape his public image, which emphasizes more on his superhero character than of the man himself. But things aren't the same twenty years later. In his pursuit, Riggan decides to direct, write, co-produce and star in his debut play, putting his savings, reputation and pride on the line.
The success of his efforts depends heavily on multiple issues that crop up, namely a last-minute replacement for a supporting role, his fractured relationship with his daughter and possibly stinging reviews from a famous critic who already seemed unimpressed with the entire shebang. Will he be successful in his endeavor, or will the issues overpower his resolve and ultimately his dreams of resurrection? Moreover, will he be able to deal with his own insecurities, personal and professional?
Read More: Movies Like American Beauty
2. Amores Perros (2000)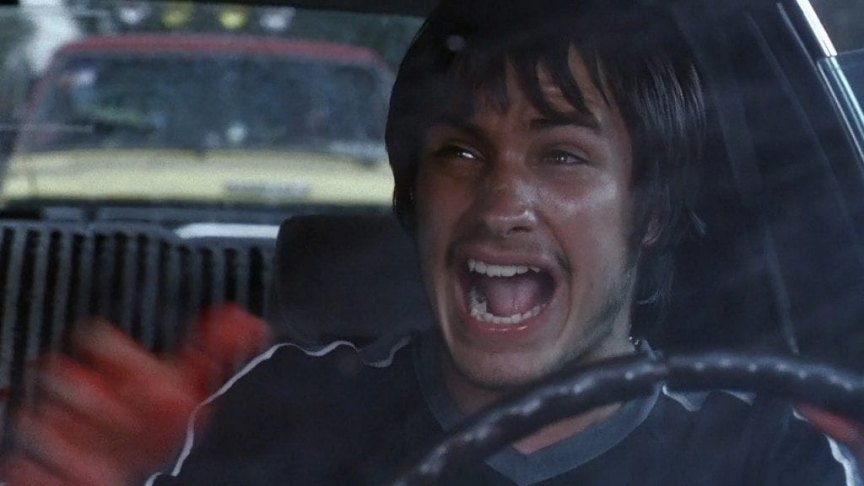 An unfortunate car accident links three strangers from different backgrounds — one, a frustrated youth, Octavio, wanting to break free from the shackles of social bondage, a supermodel, Valeria, who happens to have a chance encounter with Octavio and third, a meanderer, Chivo, who channels his love towards pets, after abandoning his daughter. 'Amores Perros' is by every means a riveting watch, absorbing you in its haplessness, making you feel nothing but despair for its three central characters.
1. A Separation (2011)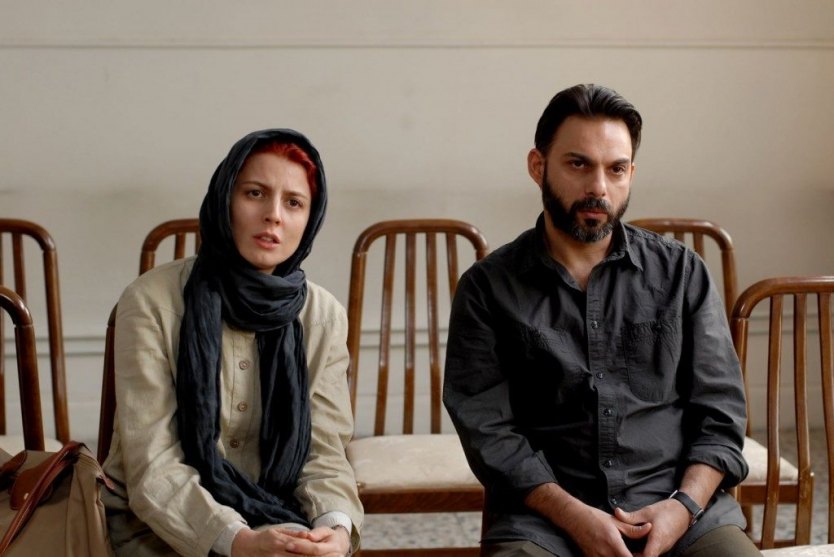 Set in the socially rigid landscape of Iran, 'A Separation', at its core, is a film about choices and its consequences. Nader and Simin are a regular Iranian couple, bickering about the prospect of shifting abroad to secure a better future for their daughter. Simin is vehement in her proposition, while Nader's Alzheimer-diagnosed father compels him to stay put and trudge along. When Simin decides to move out of the house due to unresolved differences, Nader appoints a nurse, Razieh, to take care of his ailing father.
As the narrative heads forward, it exposes the characters' vulnerabilities to shocking levels that have implications on their pride and self-respect. 'A Separation' is a touching melodrama with values of love and sacrifice woven in its plot and heavy doses of the 'Rashomon' effect having a confounding effect on the viewer. This Oscar-winning feature film should easily be on top of your watch-list.
Read More: Movies Like The Wolf of Wall Street