Taboo sexual practice is something we do not talk about out in the open. These practices are severely looked down upon in society and are considered detrimental to the upholding of the social fabric. Taboo sexual practices may include incest, bestiality, pedophilia, necrophilia, and others. But here comes a very important question: what is the determining factor which defines whether a sexual relationship is taboo or not? The answer is very simple — the one that helps man propagate his species in the best way possible is not considered taboo. The argument is different when it comes to bestiality, necrophilia, or pedophilia because there is a matter of consent that is being completely neglected in such cases.
But what about incest? Incest is a taboo because, as it is known to many of us, the offspring of an incestuous relationship has higher chances of being born deformed. Similarly, homosexual relationships were considered sinful because there was no chance of reproduction. IVF and other techniques are only recent inventions. Thus, what we have to remember is that any sexual relationship which does not give birth to healthy offsprings has historically been treated as immoral — as it should be — even if both parties consent to take the relationship forward.
Incestuous relationships have been seen throughout history and have also found a place in arts and literature. Our very favorite 'Game of Thrones' is a prime example in this regard. If you're interested in further exploring taboo or incestuous relationships, then you have come to the right place. Here's the list of really good incest movies on Netflix that are available to stream right now:
6. The Mistress (2012)
Directed by Olivia Lamasan, this Filipino melodrama film has a different kind of incestuous relationship. Seamstress Sari (Bea Alonzo) has been the mistress of much-older industrialist Rico (Ronaldo Valdez) for several years. She meets young architect JD (John Lloyd Cruz). They quickly discover that they have quite a few things in common. But before they can earnestly begin dating, it is revealed that Rico is actually JD's father. It hurts JD emotionally. He initially considering severing all ties with Sari, but it is already too late. He has fallen deeply in love with her. As the film progresses, Sari starts to reciprocate JD's feelings, but his parents are not happy with this relationship.
For his mother, it reminds her of the humiliation that she endured because of the affair between her husband and Sari. For Rico, it's just unthinkable that his son would date his mistress. The two get into a fistfight, which leads to Rico having a heart attack. The film was a massive critical and commercial hit in the Philippines and won several accolades, including Best Picture, Best Director, Best Actor, and Best Supporting Actor Awards at the 31st Luna Awards in 2013.
5. Y Tu Mamá También (2001)

One of Alfonso Cuarón's earliest films, 'Y tu mamá también' is a coming-of-age story that has a wide range of themes, from sexual exploration to classism to accepting one's own mortality. Luisa Cortés (Maribel Verdú) is a woman in her 20s. After receiving a mysterious diagnosis from her doctor, she learns from her husband that he has been cheating on her. Angry, she decides to leave him and agrees to go on a beach vacation with two teenagers, Julio (Gael García Bernal) and Tenoch (Diego Luna). While Julio hails from a regular, blue-collar family, Tenoch's parents are affluent and rich. During their travel across rural Mexico, the trio grows close. Luisa first has sex with Tenoch. Realizing that it is causing a rift between the boys, she has sex with Julio as well.
Tenoch is a cousin of Jano, Luisa's husband. Throughout the film, she makes a series of emotional phone calls to him. it is later revealed that the doctors told her that she has terminal cancer. It is that sense of impending death that guides her actions from that point onwards. The knowledge that her husband has cheated on her only made it easier for her to leave him.
4. Pride & Prejudice (2005)
The inclusion of Joe Wright's 2005 adaptation of Jane Austen's timeless classic in this particular list might raise some eyebrows, but it is not for just to be sensational. The story revolves around the Bennet sisters, Jane, Elizabeth, Mary, Kitty, and Lydia, and their parents' eagerness to get them married. Elizabeth (Keira Knightley) is the point-of-view of the character. Strong-willed and independent, she hasn't come to terms with how her society expects her to act. When she first meets Mr. Darcy (Matthew Macfadyen), a rich landowner who is reported to be cold and ruthless, she finds herself deeply disliking him. It isn't until all the truths about him are revealed that she realizes the extent of the generosity and kindness that he directed towards her family.
The story is set in the 18th century when women weren't still allowed to inherit their parents' property in England. As Mr. and Mrs. Bennet (Donald Sutherland and Brenda Blethyn) don't have a son of their own, Mr. Bennet's cousin Mr. Collins (Tom Hollander) will receive the estate after his death. Mrs. Bennet plans to get one of her daughters to marry Mr. Collins. Elizabeth later receives a marriage proposal from him but turns it down. Not long after, her close friend Charlotte (Claudie Blakley) marries Collins due to her fear of being alone as she grows old.
3. The Perks of Being a Wallflower (2012)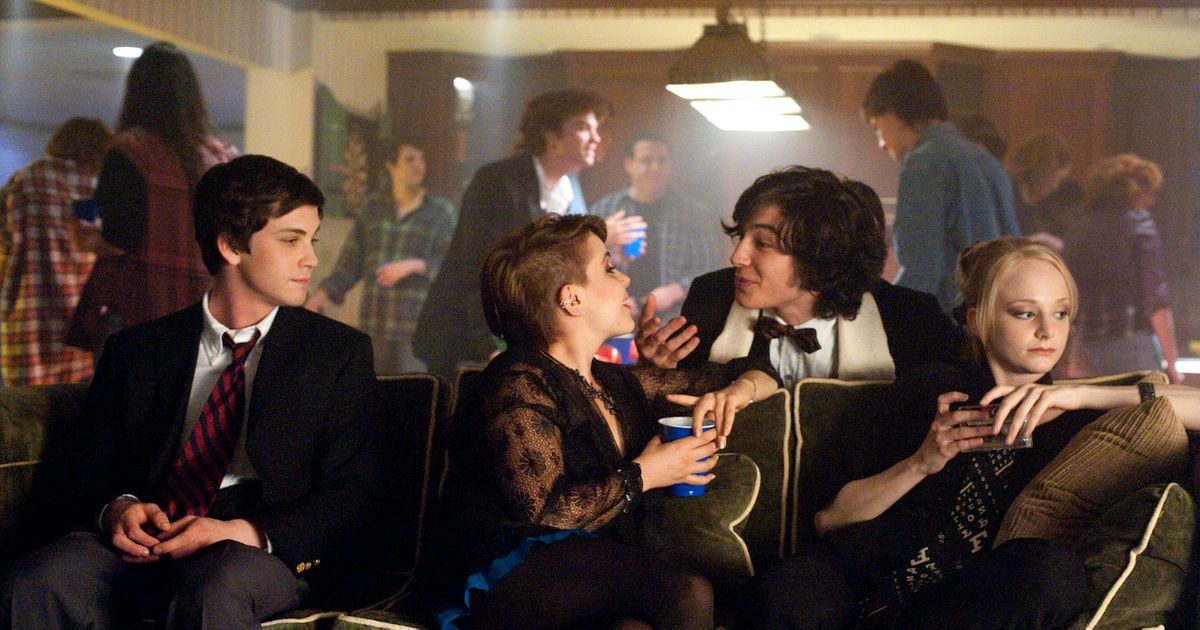 A Stephen Chbosky directorial venture, 'The Perks of Being a Wallflower' is the big-screen adaptation of his 1999 namesake novel. It revolves around three characters, Charlie (Logan Lerman), a teenager with a traumatic past; Sam (Emma Watson), a self-assured young woman who knows exactly what she wants in her life; and her stepbrother Patrick (Ezra Miller), who is badly bullied at school almost every day. Awkward, quiet, and withdrawn, Charlie didn't have any friends before he met the siblings. They soon start spending time together, and Charlie and Sam share a brief intimate moment, although she has a boyfriend.
Throughout the film, Charlie has these blackouts. He never remembers his actions during these episodes. It is later revealed that they are connected to his childhood and the trauma he experienced due to being sexually abused by his Aunt Helen. This serves as a big plot twist in the film as Helen was sexually abused multiple times before she came to live with Charlie and his family. Following its release in September 2012, the movie garnered significant critical praise and earned $33.4 million at the box officer against its $13 million budget.
2. Bulbbul (2020)

Written and directed by Anvita Dutt, Netflix's period horror film 'Bulbbul' is predominantly set in Bengal Presidency in the 19th century. The eponymous character (Tripti Dimri) is the wife of the affluent landlord Indranil (Rahul Bose). Her wedding to her much-older husband took place when she was only 5 years old. Her husband has a twin brother, Mahendra, who later marries Binodini (Paoli Dam). Since she has come to live at her husband's home, Bulbbul has felt a special connection to her Indranil's youngest brother, Satya (Avinash Tiwary), with whom her age difference is minimal. In time, these emotions develop into something mutual and deeper. This prompted Indranil to send his brother to London. When Satya eventually returns home after two decades, Mahendra had died, Indranil is absent, and there are rumors of a chudail (a malevolent female spirit) that kills men who abuse their wives.
The plot has a definite incestuous element that can be observed in the dynamics between several characters. The tragic aspect of the relationship between Bulbbul and Satya is one of the key plot points in the story. Furthermore, Binodini clearly has feelings for Indranil. And then there is Bulbbul's traumatic rape by Mahendra, which triggers her transformation into a chudail. The film was released in June 2020 and received mostly positive reviews from the critics.
1. In the Tall Grass (2019)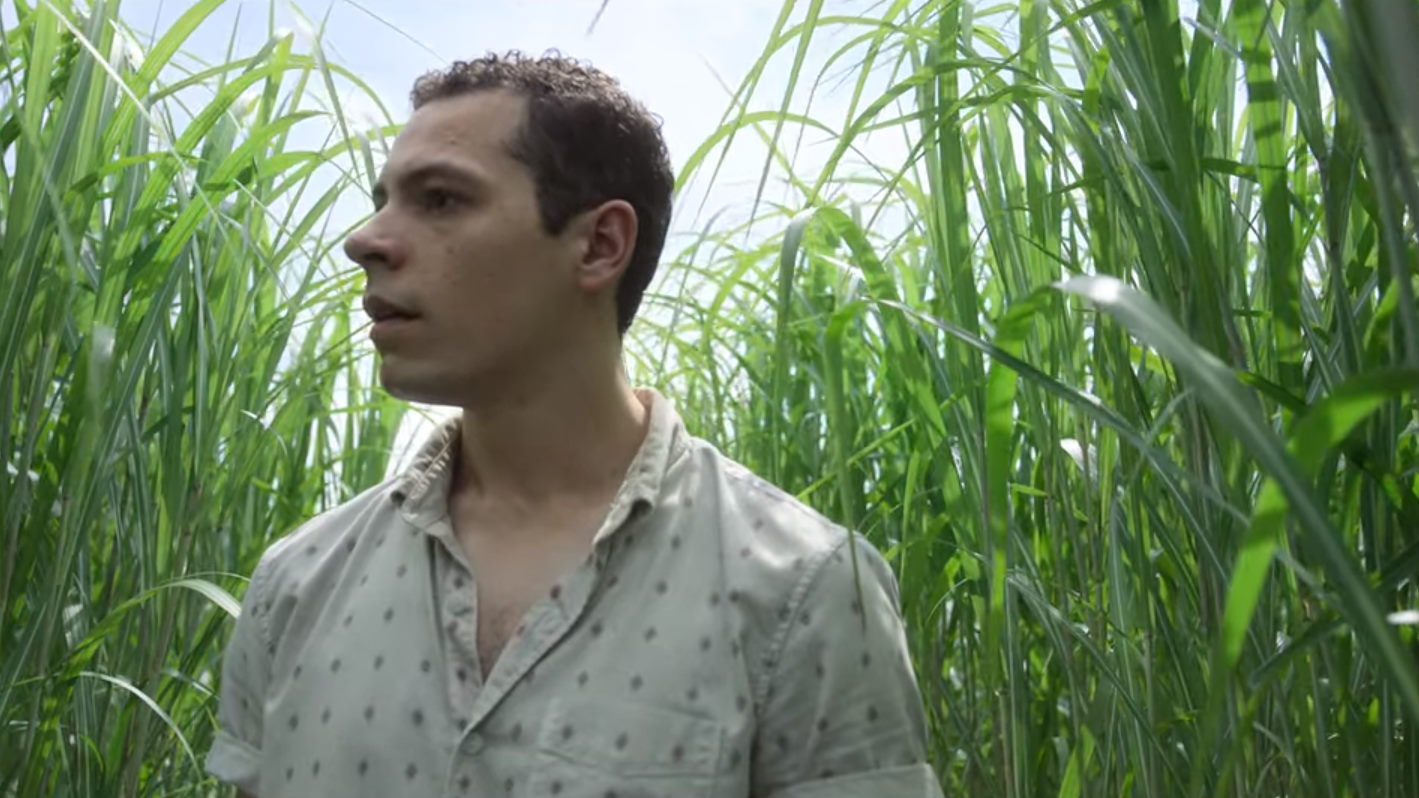 The cinematic adaptation of Stephen King and Joe Hill's 2012 namesake horror novella, 'In the Tall Grass' tells the story of a pair of siblings, Cal and Becky Demuth (Avery Whitted and Laysla De Oliveira), who enter a field of tall grass after hearing a young boy's call for help. Soon, they realize that they can't get out from there. To make the matter even more precarious, Becky is 6 months pregnant. Not long after they enter the grass, they get separated. Travis (Harrison Gilbertson), the father of Becky's baby, comes in search of her and Cal and gets lost in the grass as well. The siblings meet Tobin (Will Buie Jr.), the boy whose cries for help they heard, and his parents, Ross and Natalie (Patrick Wilson and Rachel Wilson). Like any film inspired by King's works, 'In the Tall Grass' is riddled with disturbing imageries. Some of the themes that the film explores are cannibalism, graphic and gory violence, and time travel.
The incestuous element in the story stems from Cal's forbidden feelings for his sister. It manifests in his anger towards Travis, who seems to be aware of it and mentions it after he, Cal, Becky, and Tobin reach the dilapidated bowling center. He even one time tries to cause Travis' death, although the latter somehow survives. A Netflix original film, it is directed by American-Canadian filmmaker Vincenzo Natali, whose credits also include 'Cube' and Splice'.
Read More: 100 Best Movies of All Time