Crime is one of the most popular plot devices ever used in the history of cinema, and there are only a handful of films which do not depict crime in one form or another. Crime is just fodder for great drama, and thus we see its prevalence all over the world of art. Considering the impressive list of crime movies that Hulu possesses in its repertoire, it can become a rather painstaking task for someone to look for a particular type of movie he/she would be interested in watching. Keeping this in mind, here we have come up with a compilation of a certain kind of crime films, the kidnapping movies, which you can easily watch on Hulu.
Kidnapping is not a crime subgenre but is a type of film which does offer something unique — the claustrophobia and tension a character feels when he/she is in complete control of someone else. If you are interested in such films, then we've got you covered. Here's the list of top kidnapping movies on Hulu that are available to stream right now.
7. Suicide Kings (1997)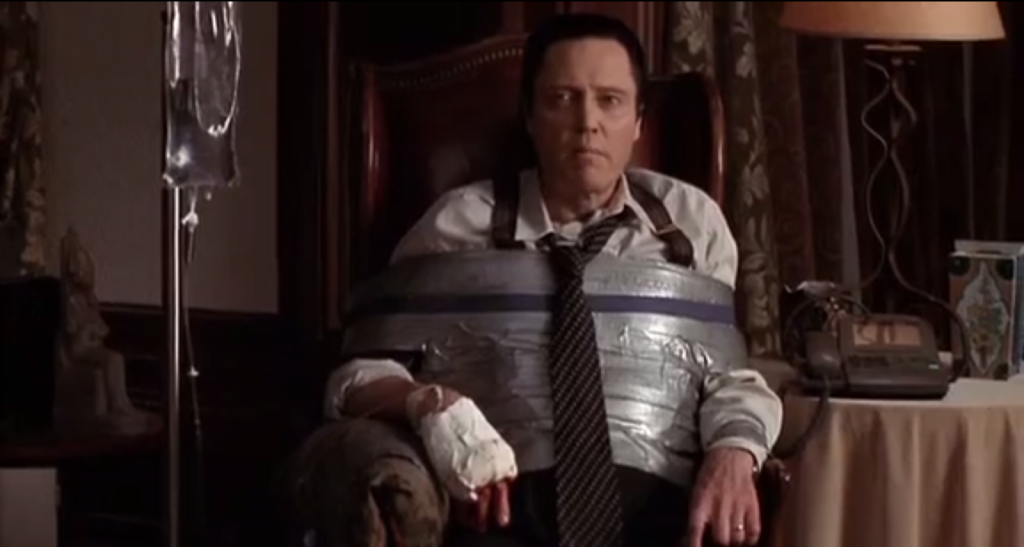 Directed by Peter O'Fallon, this mystery film is the story of four friends who end up kidnapping a former mob boss in order to pay the ransom of another unrelated kidnapping. The four kidnappers in question are naive mid-20s men who have never done something like this ever before. Moreover, the mob boss in question, Charlie (Christopher Walken) starts playing mind games with them and turns them against each other, which makes them question whether anyone among them was responsible for the first kidnapping that took place. There is a good dosage of dark humour in this film, and the blend of crime and comedy indirectly pays homage to the new stylized crime films which were made popular by Quentin Tarantino.
6. Bound To Vengeance (2015)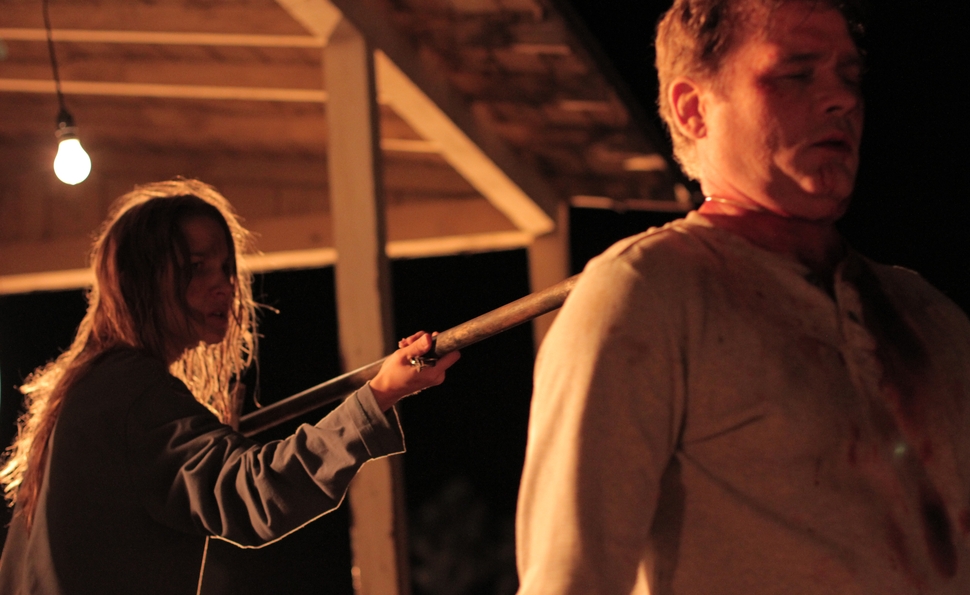 A horror-thriller film by director José Manuel Cravioto, 'Bound To Vengeance' centres around a girl called Eve who has been abducted by a man called Phil, a sexual predator, and her struggle to break free from his shackles. When the film begins we find Phil driving to a secluded spot and taking a meal to Eve. She comes to know of the fact that Phil has held many other girls captive all across the city, and takes him on a chase as she goes around trying to free as many of them as possible. Tina Ivlev plays the leading character in this film. And even though she puts up an inspired performance, the film turns out to be rather poorly made, and the actions of the leading character are rather far-fetched.
5. Hounds Of Love (2016)
'Hounds Of Love' is the debut film of Australian director Ben Young, and the young filmmaker shows great promise here. The story centres around a young girl called Vicki who leaves her home for a party after having an intense quarrel with her mother. When she is alone on the road, an innocent-looking couple calls her to their car and drives her to their home. Once there, Vicki realizes that she has been completely tricked by this couple. Now they've tied her up, and torture her brutally. Vicki realizes that the only way for her to escape this ordeal is by making her captors turn against each other. 'Hounds Of Love' is fearsome, thrilling, and visceral. The scenes where we see Vicki tied up are intensely claustrophobic and scary.
4. The Den (2013)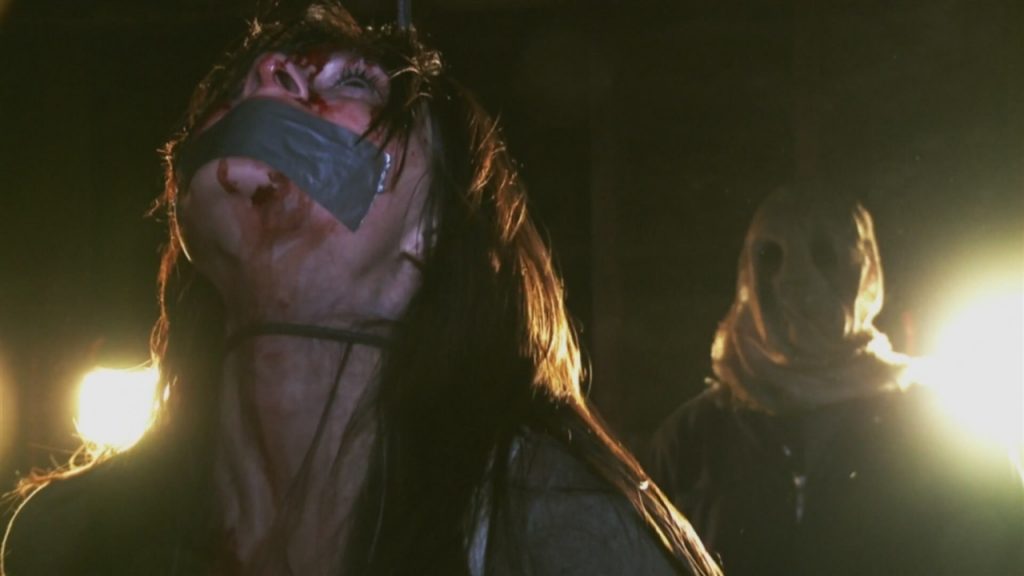 Danger can be lurking anywhere and everywhere; sometimes we fail to notice it and at other times, we're just lucky to have escaped a horrendous fate. This is exactly what happens with Elizabeth, the central character of the 2013 found footage slasher film, 'The Den' directed by Zachary Donohue. Elizabeth is chatting with random strangers on the internet for a school project which she has to submit, and it is during these sessions that one day she comes across a woman who has been beaten and bound by a stranger who covers his face with a mask. This stranger hacks into Elizabeth's computer and even records her having sex with her boyfriend. Later, Elizabeth even witnesses this stranger committing a murder online. Problems escalate for Elizabeth suddenly when her boyfriend gets kidnapped after she goes to the police with footage of the murder. This haunting film serves a stern warning to us in this regard, which simply gets amplified by the strong performances of the cast members.
Read More: Best Stoner Movies on Hulu
3. The Disappearance Of Alice Creed (2009)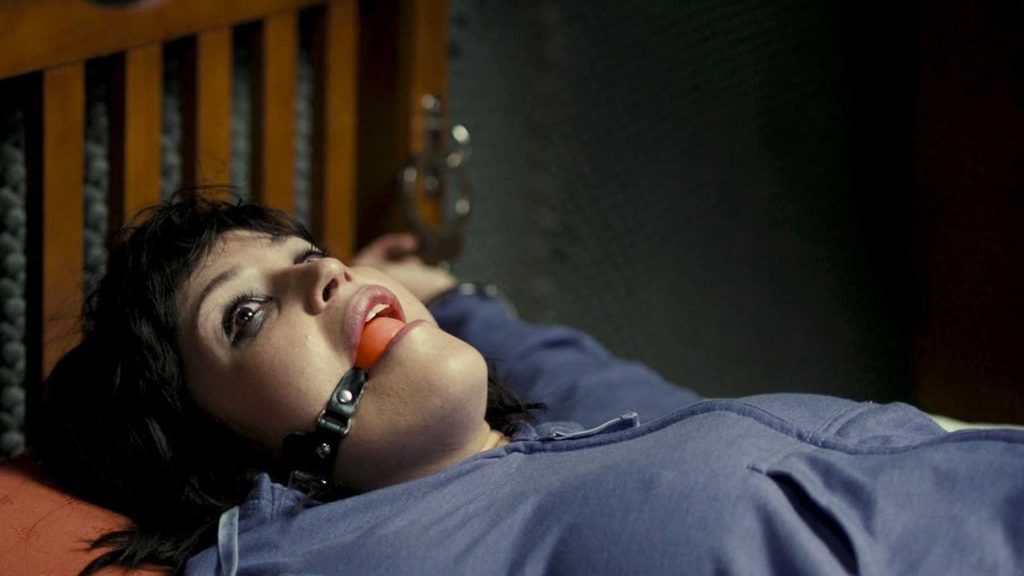 It's no joke to pull off a heart-pounding film with only three characters; but director J Blakeson manages to achieve this feat perfectly with his neo-noir thriller, 'The Disappearance Of Alice Creed'. The film initially follows two ex-cons, Danny and Vic, who plan to kidnap the only daughter of a rich man to obtain a hefty ransom with which they can start their lives afresh. They are successful in kidnapping a girl called Alice whom they plan to keep in a deserted house until they get their hands on the money. When Vic is away, we are made aware of the fact that Danny and Alice were formerly a couple, with Danny asking Alice to play along until they get the money, and then he can kill Vic to keep the money for themselves. The three actors are brilliant in each of their roles, and they ensure that the viewers remain engaged throughout the film. The writing and direction of the film are also commendable.
Read More: Best Sad Movies on Hulu
2. Life Of Crime (2013)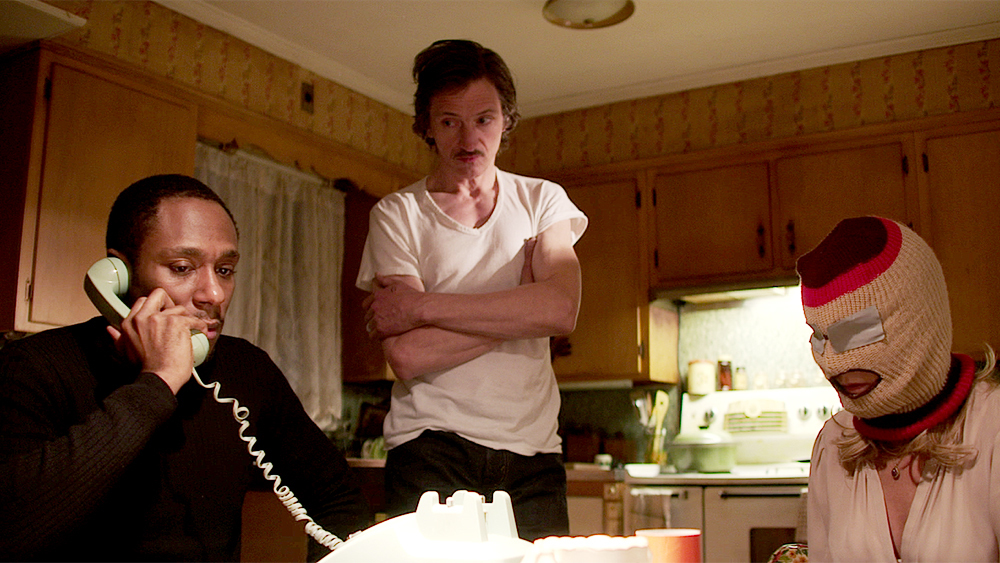 Jennifer Aniston, Isla Fisher, and Tim Robbins star in this 2013 crime comedy directed by Daniel Schechter. Aniston's character, Mickey Dawson is kidnapped by two criminals who expect her rich husband to cough up a large amount as ransom. However, things turn sour when her husband refuses to pay the money owing to the fact that he intends to divorce Mickey soon. Now the kidnappers fall into a dilemma as they cannot understand what their next step should be. The plot of 'Life Of Crime' is not that great, but what keeps it alive are the genuinely strong performances by the actors.
Read More: Best Horror Movies on Hulu
1. 10×10 (2018)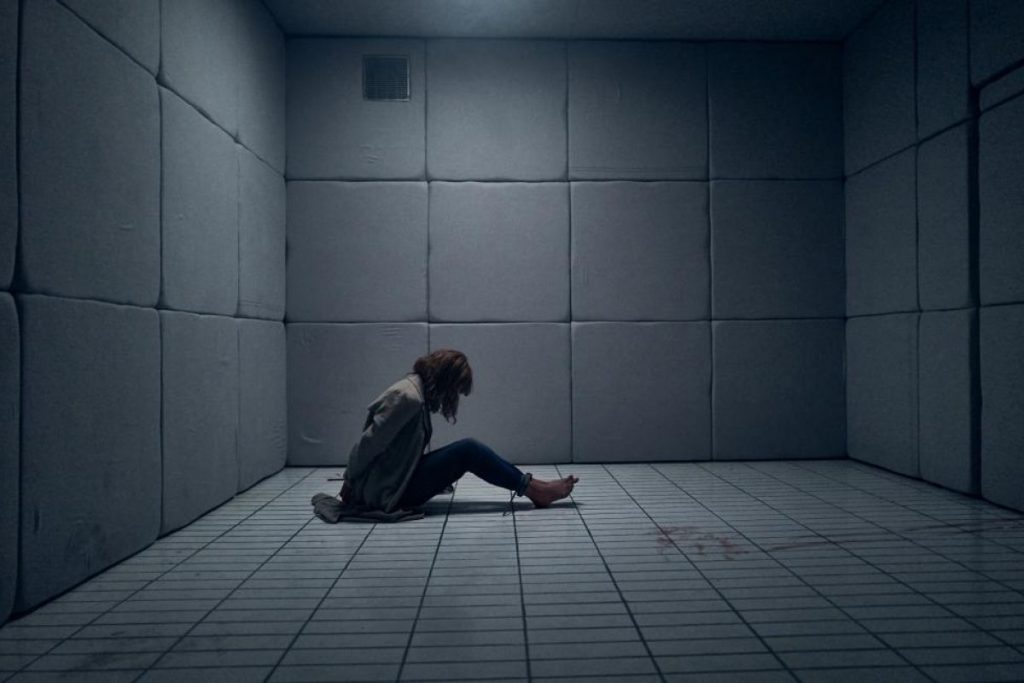 The title of this 2018 film refers to the length and breadth of a soundproof room in which a kidnapper holds his victim captive and interrogates her in order to extract a piece of vital information from her past life. Starring Luke Evans and Kelly Reilly, '10*10′ is a thriller with nothing really new to offer. The writing is rather lazy and the characters are also quite half-baked. Even the reason why the kidnapper has carried out the abduction is uninteresting, but it has some thrilling, tense moments that make it a decent flick.
Read More: Best Murder Mystery Movies on Hulu