Crime is one of the most popular plot devices ever used in the history of cinema, and there are only a handful of films that do not depict crime in one form or another. Crime is just fodder for great drama, and thus we see its prevalence all over the world of art. Considering the impressive list of crime movies that Hulu possesses in its repertoire, it can become a rather painstaking task for someone to look for a particular type of movie he/she would be interested in watching. Keeping this in mind, here we have come up with a compilation of a certain kind of crime film, the kidnapping movies, which you can easily watch on Hulu.
Kidnapping is not a crime subgenre but is a type of film which does offer something unique — the claustrophobia and tension a character feels when he/she is in complete control of someone else. If you are interested in such films, then we've got you covered. Here's the list of top kidnapping movies on Hulu that are available to stream right now.
7. Alone (2020)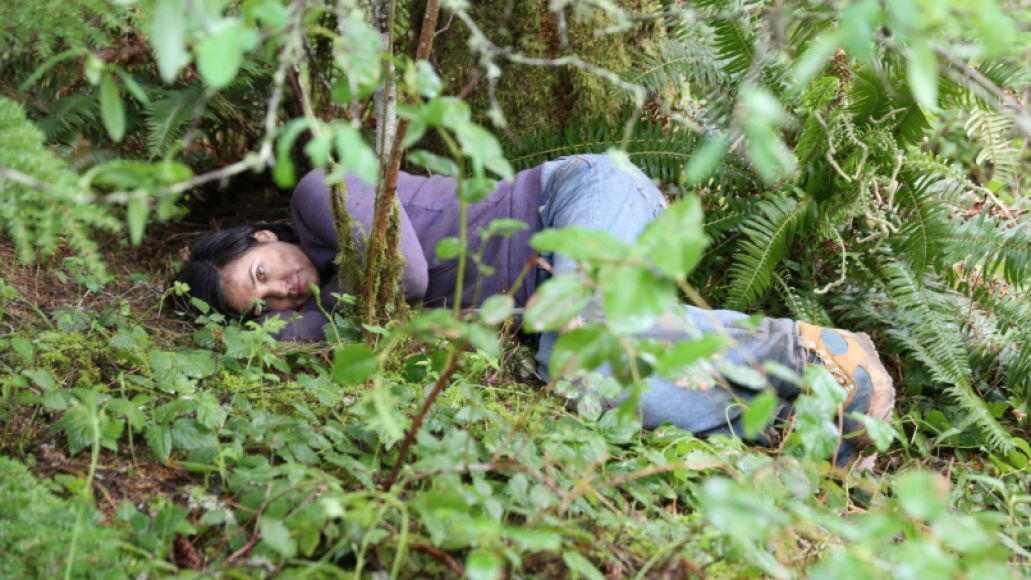 Featuring talented actors like Jules Willcox, Marc Menchaca, Anthony Heald, Jonathan Rosenthal, and Laura Duyn, 'Alone' is a thriller movie written by Mattias Olsson. The John Hyams directorial centers upon Jessica, a grief-ridden wife who has just lost her husband and is trying to come to terms with her loss. In order to take her mind off his memories, she decides to flee the city where she spent countless romantic moments with her husband. Unfortunately, she is kidnapped on the way and locked away in a cabin located in the Pacific Northwest. When Jessica manages to escape, she ends up in the wilderness with no signs of civilization and her captor closely following her.
6. Held (2020)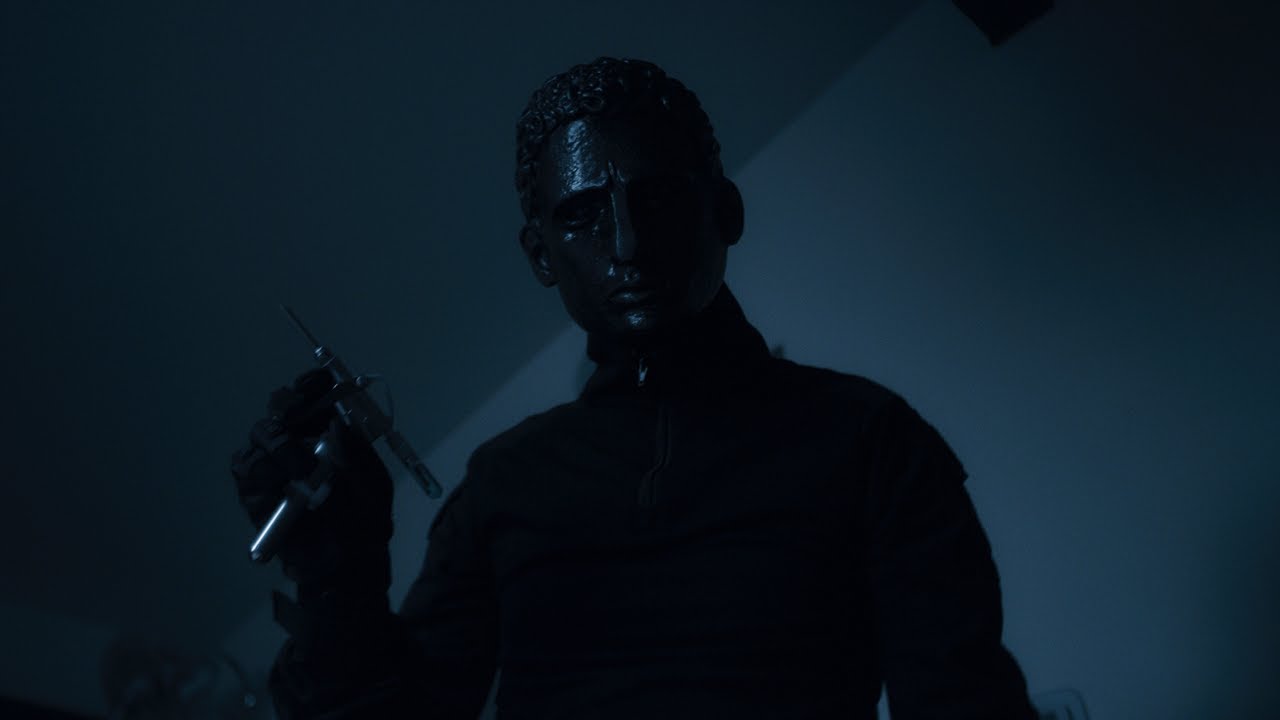 Directed by Travis Cluff and Chris Lofing, 'Held' is a mystery thriller movie that features talented actors like Jill Awbrey, Bart Johnson, Rez Kempton, and Zack Gold. The story revolves around a couple struggling with serious marital issues which decide to reconnect and give their relationship a fair chance by going for a vacation in a high-end remote rental. While the plans sound amazing, the duo faces an unexpected threat after they are held hostage by the automated security system. Soon, an unseen voice begins to dictate every single move of the couple, and if they fail to comply, the husband-wife faces the risk of suffering painful punishments.
5. Prisoners (2013)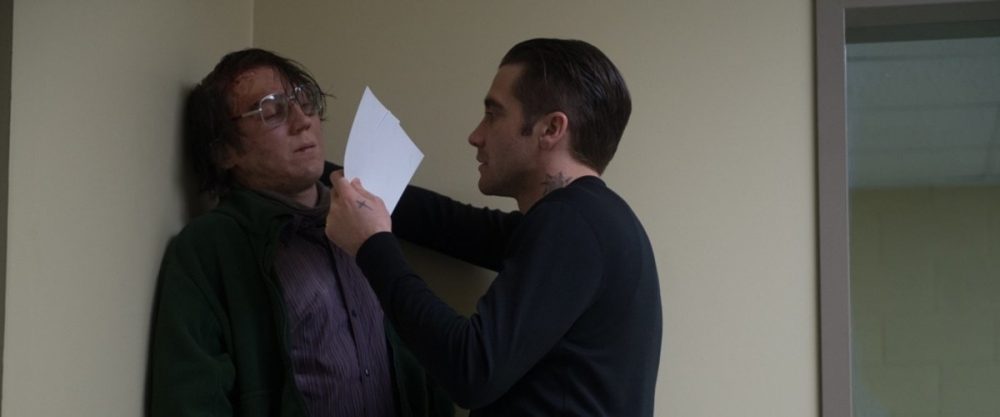 Denis Villeneuve's 'Prisoners' is a thriller movie written by Aaron Guzikowski. The Hugh Jackman and Jake Gyllenhaal-starrer follow Keller Dover, a loving father who has the misfortune of experiencing a parents' worst nightmare when his 6-year-old daughter, Anna, is kidnapped along with her friend. The responsibility for the investigation falls on the shoulders of Detective Loki, who arrests the driver of a motorhome that was parked on the street outside Dover's house on the day of the abduction. Unfortunately, due to lack of evidence, the prime suspect has to be released soon afterward, but that has no effect on Dover's resolve, who has now decided to take matters into his own hands.
4. Don't Say a Word (2001)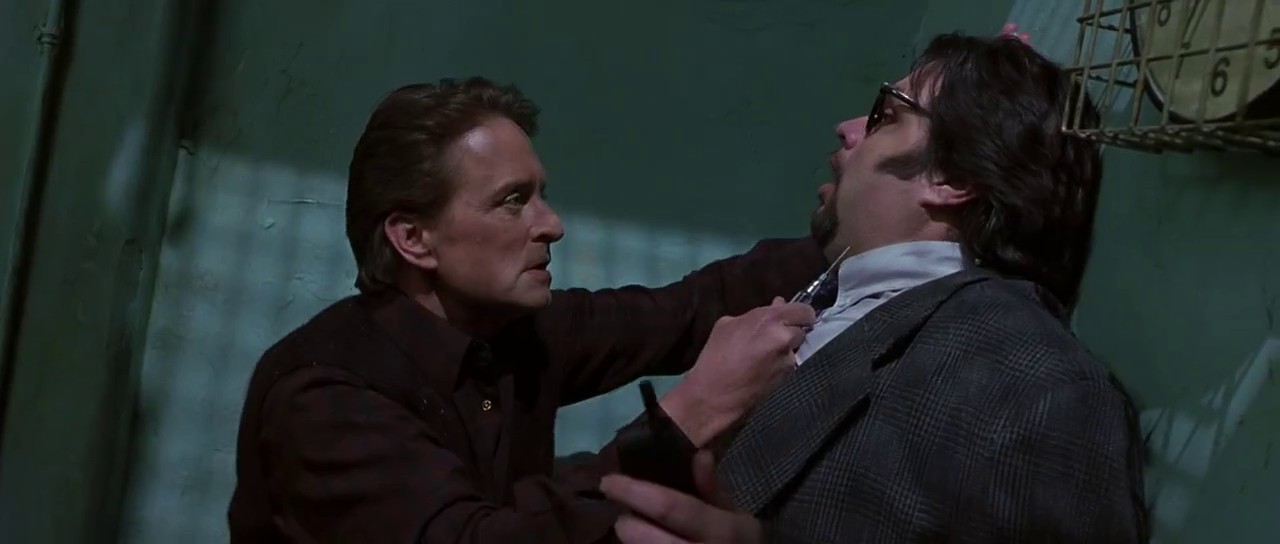 Based on Andrew Klavan's novel of the same name, 'Don't Say a Word' is a psychological thriller movie written by Anthony Peckham and Patrick Smith Kelly. The Gary Fleder directorial follows ruthless criminal Patrick Koster and his partner, who, in their desperation to make a bank kidnap Jessie Conrad. They are looking to gain access to a jewel that is only possible through a secret code. In order to find it, they pressurize Jessie's father, Nathan, to make Elizabeth, a teenager, divulge the secret key. Unfortunately, the traumatized young adult has not spoken a word in almost a decade, but if Nathan plans to keep his daughter safe, he must get her to speak as soon as possible.
Read More: Best Stoner Movies on Hulu
3. Disappearance at Clifton Hill (2019)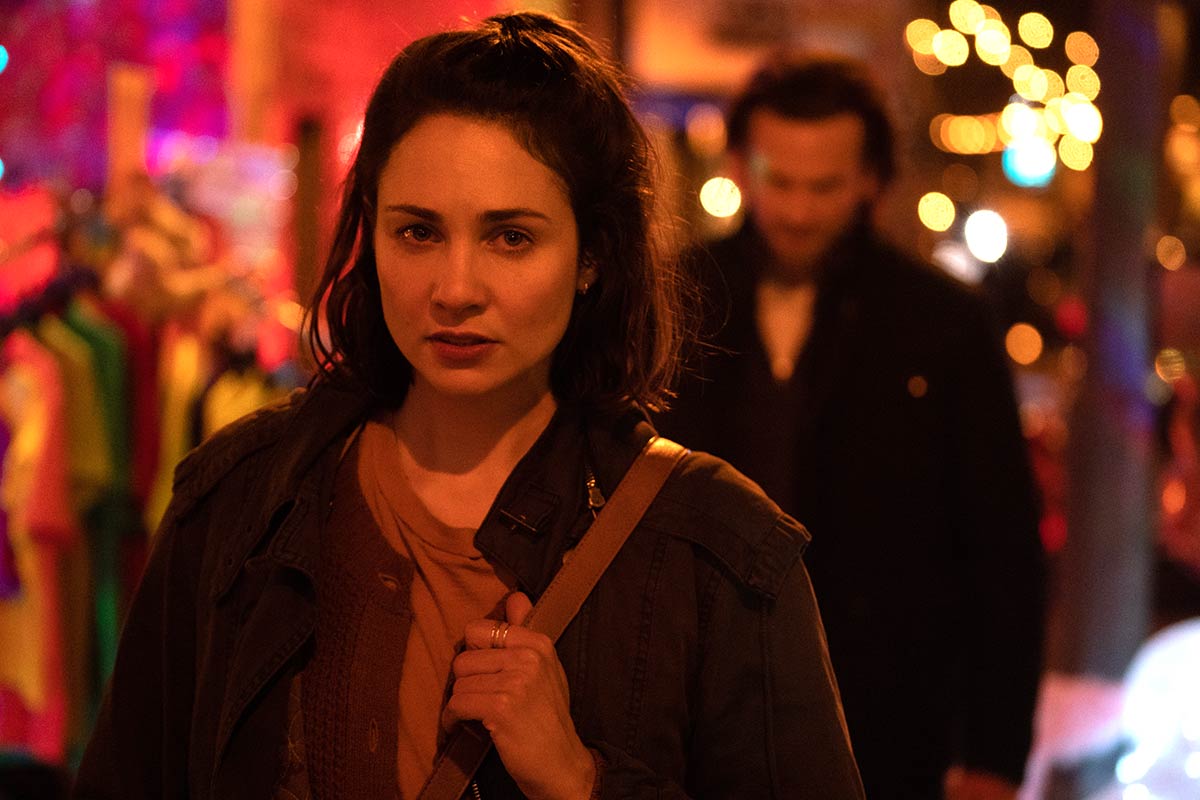 Written by Albert Shin and James Schult, 'Disappearance at Clifton Hill' is a Canadian thriller movie that stars Tuppence Middleton, Hannah Gross, and David Cronenberg. The Albert Shin directorial revolves around Abby, a young woman who inherits a motel after her mothers' death which prompts her return to the idyllic Niagara Falls tourist town. Although she hopes that it will be a new start to her life, things take a turn for the worse when she can't let go of the memories of an unsolved crime that happened when she was young. Determined to get to the bottom of the issue, she ends up exposing the horrific side of her hometown that has been hidden from her until now.
Read More: Best Sad Movies on Hulu
2. Pain & Gain (2013)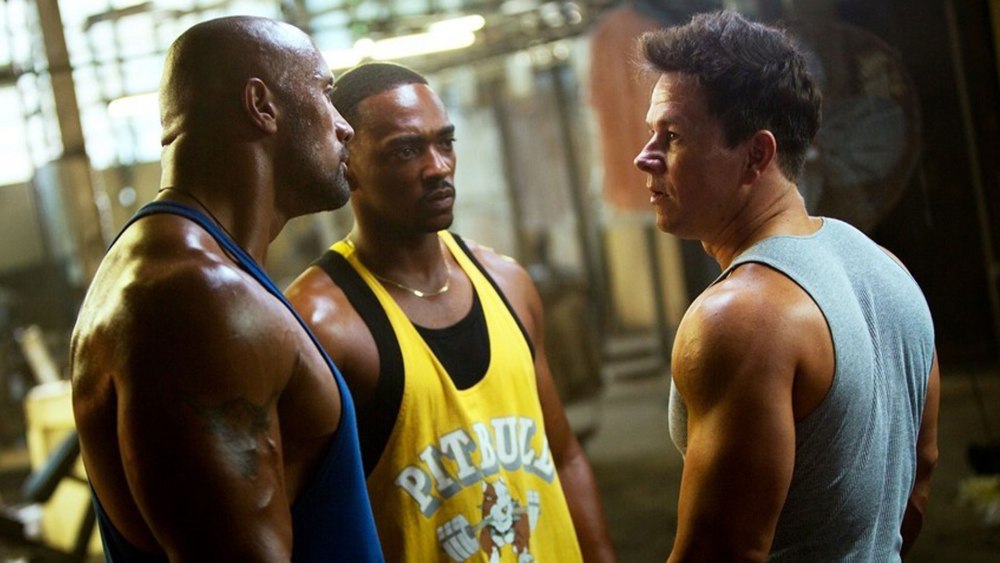 Adapted from Pete Collins's series of Miami New Times articles, 'Pain & Gain' is an action comedy film directed by Michael Bay. The Mark Wahlberg and Dwayne Johnson-starrer revolve around Danny Lupo, a successful gym manager who is desperate to make his version of the American dream come true by extortion. In order to achieve his seemingly impossible dreams, he kidnaps wealthy businessman Victor Kershaw with the help of his recruits Paul and Adrian. However, the shred victim somehow manages to survive the captivity and escape, but he is disappointed to learn that law enforcement authorities do not believe his story when he reports the crime.
Read More: Best Horror Movies on Hulu
1. Safe (2012)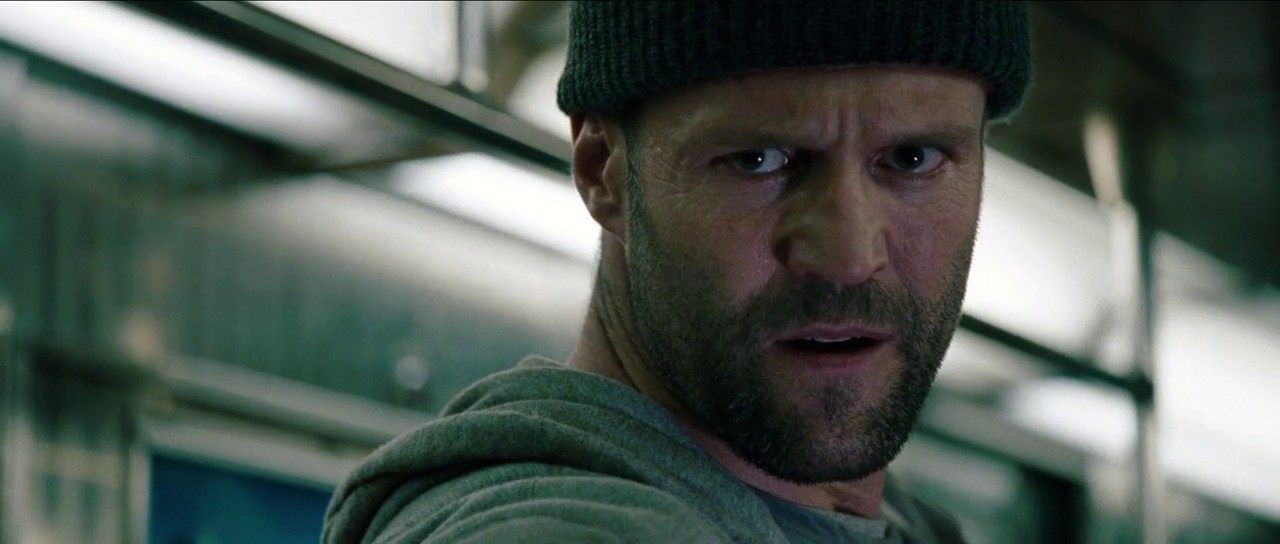 Starring Jason Statham, Robert John Burke, Chris Sarandon, and Anson Mount, 'Safe' is an action thriller movie directed by Boaz Yakin. The film recounts the story of a young girl named Mei, who is pursued by ruthless Russian mobs and corrupt cops because she holds a priceless numerical code in her memory. While it seems that she stands no chance in front of her aggressors, Mei finds an unlikely ally in an ex-cage fighter who is willing to go against the mobsters who once ruined his life.
Read More: Best Murder Mystery Movies on Hulu