Christmas means different things to different people. For some, it is time for the family to get together and celebration. While for others, it is time to catch up on personal goals and relax. No matter what Christmas means to you, I am sure it is an occasion to sit back and enjoy movies — either alone or with family. Now, Christmas movies are also of various kinds. There are your typical Christmas films that are all about good-vibe, and family celebrations. Then there is mindless action kind of films that you can enjoy without worrying about who was the killer. And there are films that are romantic and hopeful that you like watching with your loved ones. In this list, we will try to mix all kind of Christmas films.
Finally, our biggest gratitude to all the online streaming services, that have made our life so much easier. Can you imagine going out in the middle of cold, snowy Christmas night? Now you just have to register yourself to one — or more — of these streaming services and forget all the worries. Today, we are going to specifically focus on films available to Hulu. For the Netflix list, check out here. So, without further ado, here's the list of best Christmas and Holiday movies on Hulu.
12. Christmas in the Heartland (2017)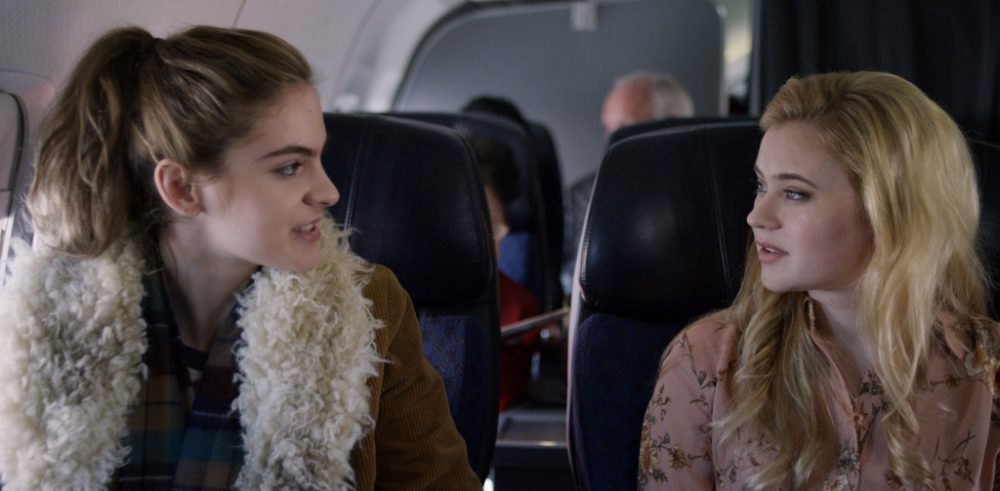 This is another great movie that you can sit down and watch with your family. It captures the Christmas feeling quite well. I know many people were quite angry at the ending of the movie since the scene seemed to have been done hastily. I know it's hard to get past that but if you do you can enjoy most of the movie as the actors have done a great job as they try to perform the scenes as smoothly as possible. Judy Wilkins played by Shelley Long and Jessie Wilkins played by Brighton Sharbino are two teenage girls who have completely different lives but Christmas spirit brings them together as they begin to realize that they may have more in common than they had previously thought.
11. Home by Christmas (2006)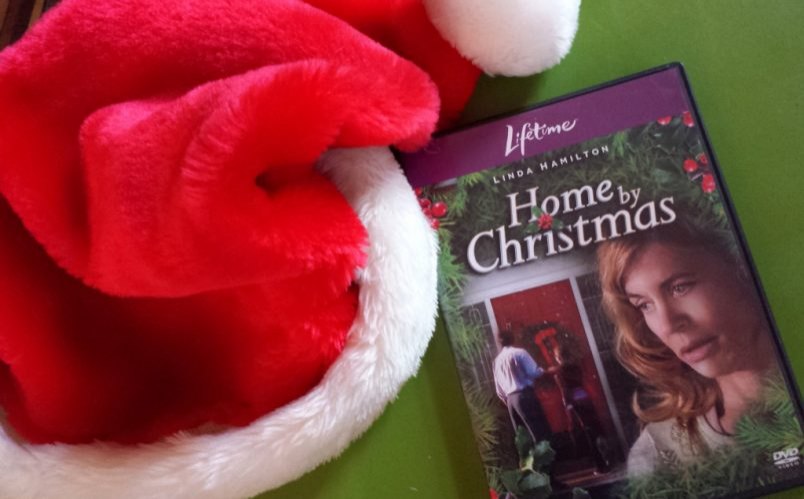 'Home by Christmas' will touch your heart. It is a nice little Christmas movie which showcases struggle and self-worth. The movie also has a theme of how working hard and striving for good times can get you close to your dreams. The main protagonist of the movie is a woman named Julia Bedford. She is a happy housewife who lives in a nice rich neighbourhood. Her husband is successful and loving (or so it seems). They have a 16-year-old daughter. But her happy life soon crumbles as she discovers her husband's secret. He has been cheating on her. Julia's world is shaken and it is hard for her to take it. Will she be okay?
10. Jingle Bell Rocks! (2013)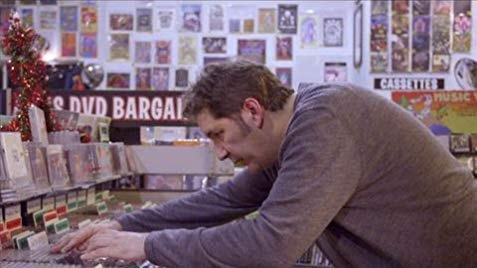 If you love Christmas, you also generally love the music associated with it. And in this documentary, writer-director Mitchell Kezin brings you takes us on a journey through music which is not traditional Christmas songs, but are underappreciated and underground alternatives of the same. We get to see interviews of several record collectors whose passion is to collect holiday music which is not that mainstream. Another important aspect of the film is that it also features numerous hip-hop artists like Run DMC El Vez, and through their interviews and songs, we also get to understand how Christmas is not just a festival for the whites. This film might be for a niche audience, but if you truly love Christmas music, you are bound to get a kick out of it as well.
9. A Cinderella Christmas (2016)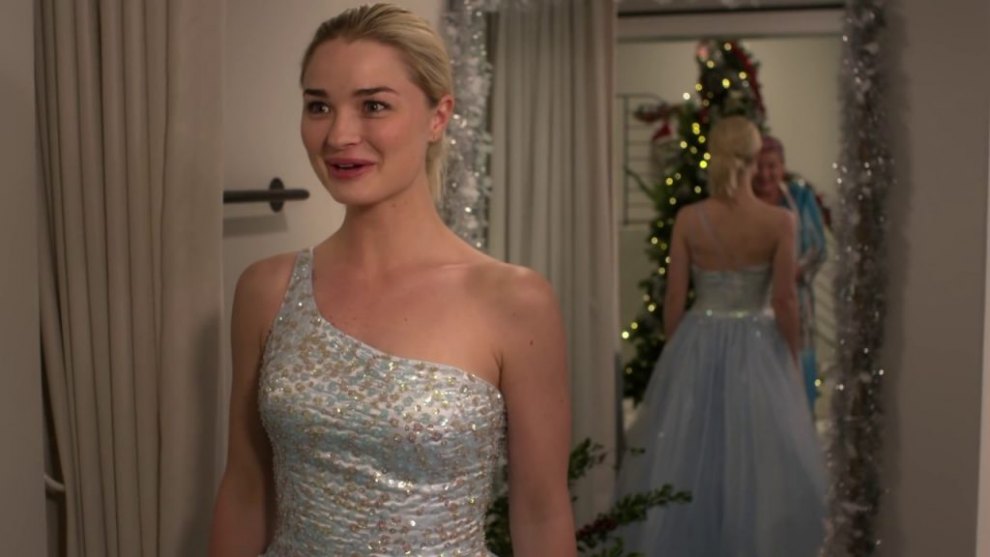 We all have read and loved the story of Cinderella, which is definitely one of the most popular fairy tales in the world. This 2016 Christmas film is a modern retake of the same. The central character of the film is a girl called Angie who works at her uncle's business. But all the credit for her hard work is usually taken by her cousin Candace. When their town is hosting a Christmasquerade Ball, Angie decides to take a leave in order to take part in the celebrations. She thoroughly enjoys herself, and the mask she wears allows her to be free of any inhibitions she might have had otherwise. It is at this ball that a wealthy bachelor called Nicholas sees her and is immediately enamoured by Angie's beauty. Sweet, romantic, and adorable, 'A Cinderella Christmas' is everything you need during the holidays.
8. Santa Hunters (2014)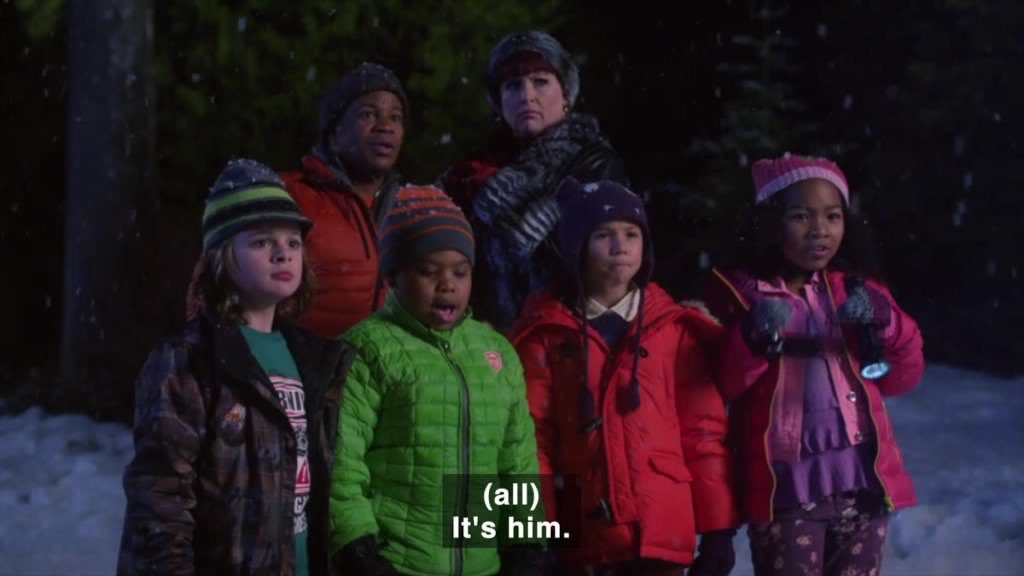 A sweet adventure film for kids, 'Santa Hunters' is the story of Alex, whose uncle has given him the pipe belonging to Santa Claus himself as a gift for Christmas. However, when he shows the pipe around, people laugh at him for believing Santa to be true. Alex does manage to convince his sister and their two cousins about Santa's existence, and in order to make others understand that what they are saying is actually true, the children set up cameras around their home. They do manage to capture Santa on film, but soon realize that whenever he is spotted, his powers tend to cease. The film can be watched by children during Christmas, but it will make adults wonder as to why the entire focus of the film is on Christmas gifts alone.
7. A Christmas Tree Miracle (2013)
This 2013 film is set around the lives of the members of the George family. We get to meet them sometime before Christmas, but each person of the family is busy with his or her problems before the holidays arrive. While the father David is focused on his work, the mother Julie is busy with her own problems, and the two elder children are busy spending most of their time listing out things that they want for Christmas. The youngest member of the family, Nina, is the only one who manages to capture the Christmas spirit and there is no wish for material possession in her joy. The family's plans for Christmas are completely upended when David ends up losing his job. The family get a chance at enjoying Christmas when a farmer called Henry comes to their rescue. The Christmas cheer is something we feel in our hearts, and no matter how difficult the time we are going through might be, there is always a chance that there is a special gift waiting along the way.
6. A Fairytale Christmas (2013)

Also known as 'Christmas Belle', this 2013 film focuses on a character called Isabella who has been sent by her father to look after the sale of one mansion. Isabella really enjoys her job and heads into work right away. The only problem here is the person who is buying the property in the first place, Hunter Lowell. Isabelle does not like him from the start and the two of them start off by sharing a pretty cold relationship. Problems erupt when Belle's suitor Tony arrives at the scene. As the holidays approach, are the three of them heading towards a complicated love triangle? This is a typical Christmas romantic movie with its usual genre trappings, and there is nothing new on the plate.
5. A Fairly Odd Christmas (2012)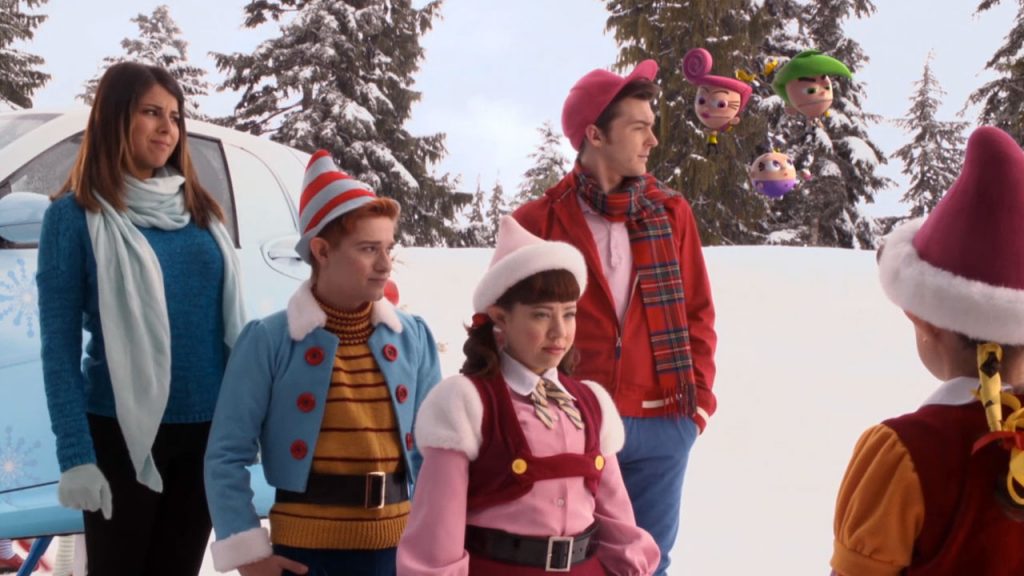 Timmy Turner is the central character of this film, and he is someone who has been going around the world and granting wishes to every child. When Santa sees that Timmy is already granting wishes without checking whether someone is on the nice list or the naughty list, he decides to call Timmy and tell him that this is not the right way to approach the Christmas celebrations. One day, one of the fairies who go around with Timmy is stopped by one of Santa's elves who tells her that Santa wants to meet Timmy as soon as possible. However, he cannot do so because his name is on the naughty list. To remove it, he has to go meet Elmer the Elder Elf. Sweet and with an element of adventure in it, 'A Fairly Odd Christmas' is a great way to make kids understand the myth of Santa Claus and also bring in some holiday cheer at the same time.
4. Christmas Perfection (2018)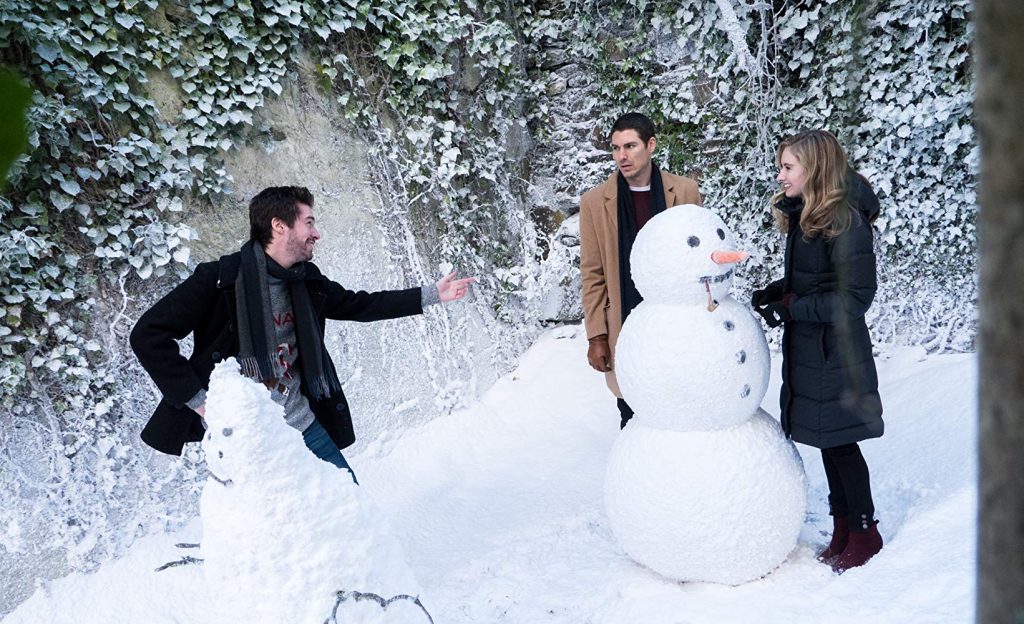 Lifetime always releases some great Christmas movies before the holidays, and this one is from their list of Christmas films from 2018. The central character of 'Christmas Perfection' is a woman called Darcy who has grown up with a resentment that her family never allowed her to make any plans for the Christmas. Thus, now she wants to control every single aspect of her Christmas celebrations. Though she is enamoured by it at first, certain events make Darcy realize that "a perfect Christmas" is not what she perceives it to be. The film does have an important life lesson for everyone but otherwise is in the canon of Christmas films we have come to expect from networks like Lifetime and Hallmark.
3. My Santa (2013)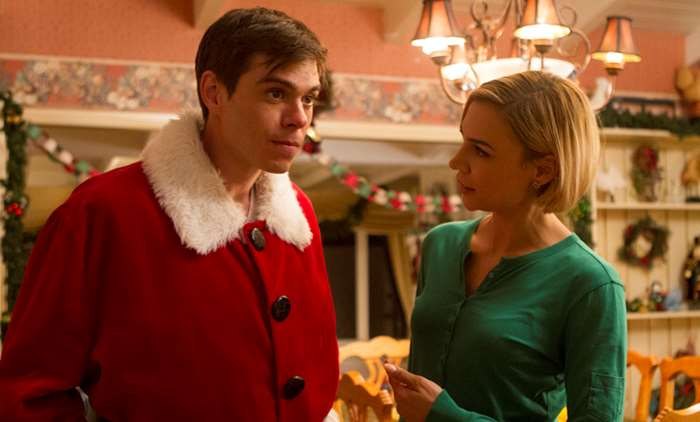 This sweet Christmas film is centred around a woman who is a single mother called Jen. She is looking for a man who would act as the father figure of her child. While at the mall a few days before Christmas, Jen comes across a man who is dressed as Santa and immediately takes a fancy to him. This man, Chris, soon manages to get close to Jen and her son, and she begins to believe he is the perfect father figure she has been looking for her son all along. However, Chris hides a mystery which connects him to a popular Christmas legend. This movie is about finding the joy of Christmas within yourself and not worrying about the hardships of life because there is a surprise waiting for everyone along the way.
Read More: Movies Like 10 Things I Hate About You
2. Rare Exports: A Christmas Tale (2010)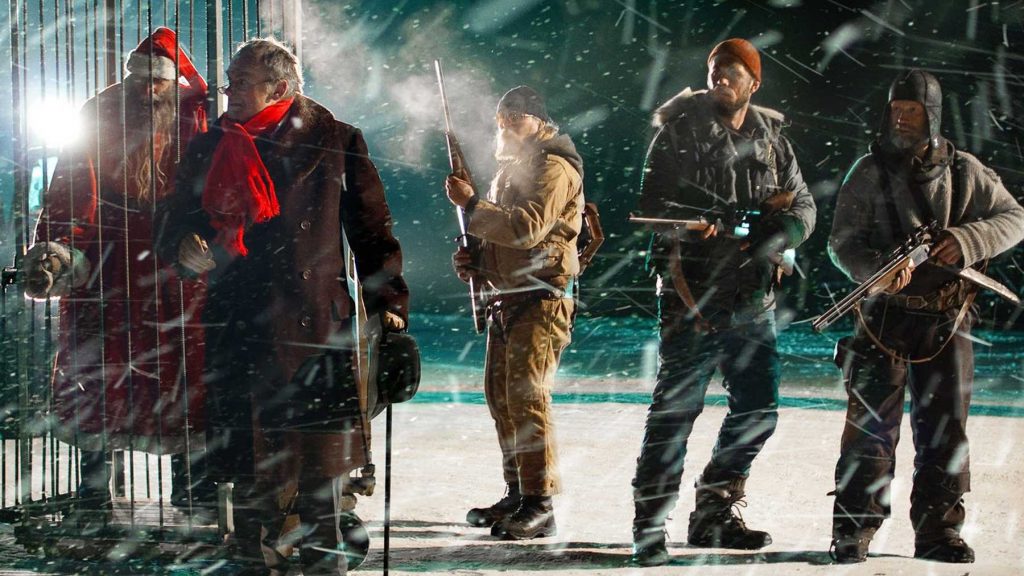 This 2010 Finnish film takes a nice turn from the regular Christmas movies we are used to seeing. The central character of this film is a young boy called Pietari who believes that a drilling project which is going on at a mountain near his home has been able to find the tomb of Santa Claus. However, soon after the project is complete, children from their town start disappearing one by one. They are of the opinion that Santa is behind all this and he is not the jolly good fellow whom we have come to know and love. The group then manage to capture an old man whom they believe to be Santa. The fresh approach this film takes to a tale of Christmas is indeed brilliant. It is a mashup of a Christmas tale with a nightmare, bringing you the best of both worlds.
Read More: Worst Movies on Netflix
1. Ben Is Back (2018)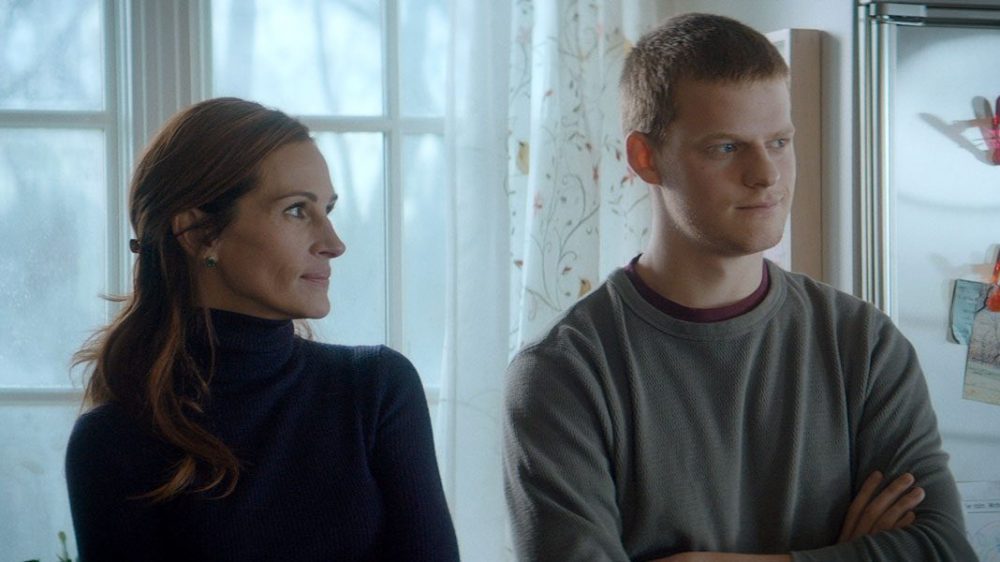 A dramatic Christmas film, 'Ben Is Back' is the story of the 19-year-old eponymous character who is a drug addict and has been at a rehab centre for quite some time. When he returns home for Christmas, his mother Holly is happy to see him but makes him swear that he will be around her all the time. The two of them go out to do some shopping and then to the house of a girl called Maggie who has now passed away. Ben later tells her mother that it was he who got Maggie addicted to drugs in the first place. When they return home, they find that their pet dog Ponce is missing. Out looking for him, the duo comes across one of Ben's friends called Spencer who tells him that the dog has been taken by the dealer Clayton for whom Ben used to work earlier. Ben tells her mother to go home as he needs to meet with Clayton, but Holly refuses to leave his side at any cost. Julia Roberts' poignant performance in the role of the mother reaffirms the fact that she is one of the best actresses of her generation.
Read More: Best Horror Movies on Hulu