Besides being the day that Jesus Christ was born, Christmas has now become a cultural phenomenon all over the world. Irrespective of their religion, many people tend to partake in the Christmas celebrations in some way or another.
A number of artistic endeavors have been used over the years to celebrate Christmas as well. From the carols that we sing to the food that we eat and the Christmas trees that we light up- everything requires creativity in copious amounts. Film is a rather new form of art, but it still has been incorporated into the celebration of Christmas.
Channels like Hallmark and Lifetime have for a while been producing some rather stunning films on Christmas and releasing them just before the festive time kicks off. This tradition has been continued to this very day. If you wish to know what is the list of new Lifetime Christmas movies you should look forward to, here it is.
15. Christmas In Louisiana (November 16, 2019)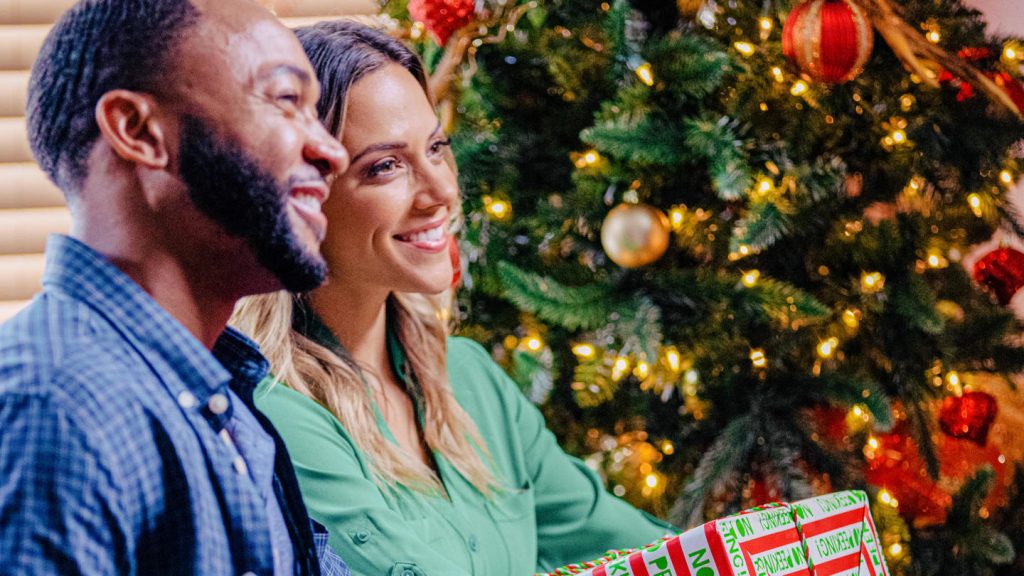 The story of this film is set in New Iberia, Louisiana, and centers around the legendary Christmas celebrations of the Winter Family living in the town. The central character of 'Christmas In Louisana' is the daughter of the Winter family, Sarah Winter (Jana Kramer), who has returned to the town along with her family in order to take part in the famous Sugarcane Christmas Festival that happens there right before Christmas. When she was younger, Sarah was often crowned as Miss Christmas in the town while another boy called Luke (Percy Daggs III) was crowned Mr. Christmas. When the two of them now meet as grown-ups, there is a chance that a romantic relationship might brew up between them.
The plot of this film is nothing new and such movies have been made quite often. However, the film can take a special place in our hearts if the actors are able to deliver a solid performance.
14. Random Acts of Christmas (November 17, 2019)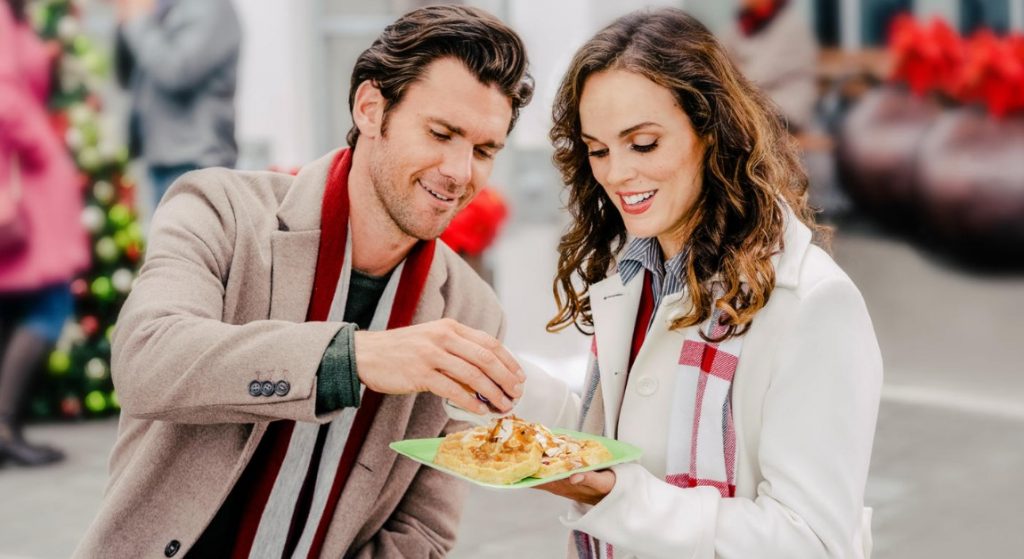 Jolly Productions in association with Johnson Production Group are the producers of this Christmas movie for Lifetime which comes with the twist of a mystery. It must be admitted that not many Christmas films have managed to neatly weave in a little mystery within their narratives, and thus the premise of this film is sounding rather fresh and exciting.
The central character of this film is an investigative journalist called Sydney (Erin Cahill) who suddenly gets interested to know how random acts of Christmas (a tradition of doing something kind for anyone during Christmas) can be seen happening throughout her city. Sydney decides that she will probe further into this issue and find out the person behind this.
However, there is one man who wants to prevent her from finding out the same just because he too is on a similar quest. This man is Cole (Kevin McGarry), and he is also a journalist for a rival publication. As the two clash professionally, they develop feelings for each other personally. However, what Sydney does not realize is that Cole might not be the person he claims to be.
13. The Magical Christmas Shoes (November 22, 2019)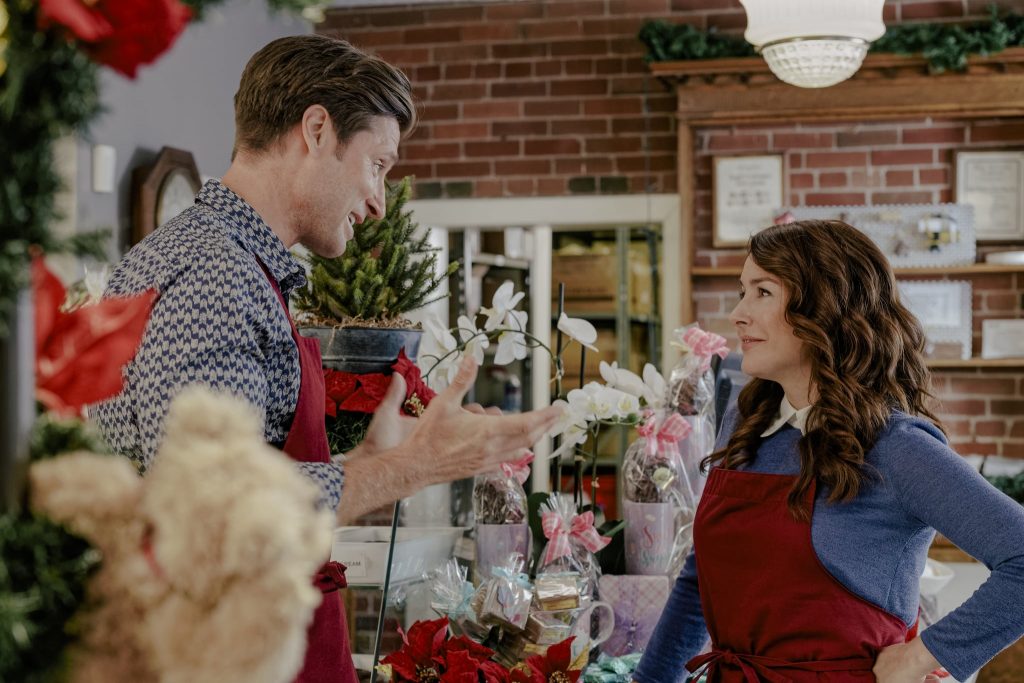 If we go through the New Testament of the Bible, we will see that Jesus had performed a number of miracles in order to save people from various social and personal ailments. Thus, magic or the touch of the divine intervention is something we can all associate with Christmas. This is exactly the feeling that the film 'The Magical Christmas Shoes' brings to us.
The story of this film revolves around a character called Kayla Hummel (Erin Karpluk) whose life suddenly takes a turn for the better when she manages to find a pair of magical shoes. The pair helps her in finding the Christmas spirit in herself which has been lacking, and also allows her to comes across a potential love interest. This sweet take on the concept of magic during a festival is something we should all watch out for.
12. Twinkle All the Way (November 23, 2019)
This exciting new Lifetime movie centers around two events- a Christmas-themed wedding which is to be planned by Cadence Clark (Sarah Drew), and an exquisite Christmas Eve party being thrown by Mrs. Sutton (Lesley Ann Warren). As Cadence goes about preparing the grand wedding, she comes across a man called Henry Harrison (Ryan McPartlin) who owns a Christmas decorating business and is the one behind the decorations of Mrs. Sutton's grand party. Though both Cadence and Henry's projects start as planned, Cadence finds herself at a complete loss when a major snowstorm derails her efforts. It is only with some help from Henry that she will be able to turn things around in her favor once again.
In many Christmas films over the years, we have seen weather phenomena playing a part in bringing the leading characters close to each other. Though 'Twinkle All The Way' takes a similar journey, the film looks to be rather promising in terms of its characters and their relationships with each other.
11. Christmas 9 To 5 (November 24, 2019)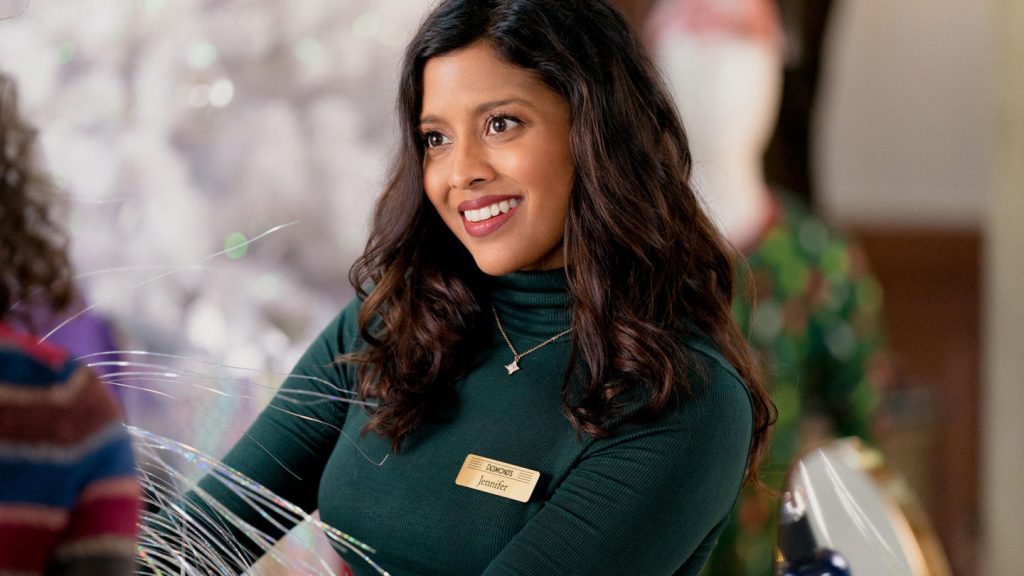 Christmas is not the topic that a tough crime reporter can have anything to do with. People who are involved in crime reporting always have to deal with dangers and accidents and violence. But when Jennifer (Tiya Sircar), who is quite experienced in this particular field, is assigned such a project, she has to deliver something. The topic Jennifer has been assigned to work on is to find what the true meaning of Christmas actually is. And to find this out, Jennifer ends up doing what she does best- she goes undercover as a sales clerk in a departmental store from Black Friday to Christmas Eve.
The many experiences that she ends up having there end up having an everlasting impact on her life. Sircar, whom we have seen in NBC's 'The Good Place' is a veteran TV actress who has never disappointed with her performances. It will be interesting to see how she performs in this Lifetime Christmas movie.
10. A Very Vintage Christmas (November 27, 2019)
'A Very Vintage Christmas' centers around a character called Dodie (Tia Mowry-Hardrict) who is the owner of Very Vintage Antiques, a shop with some exquisite antique collections. One day, Dodie comes across a particular box in her shop which contains some rather interesting and rare mementos depicting a wonderful love story. Being a romantic at heart herself, Dodie comes to the conclusion that the box deserves to reach its rightful owner in any way possible.
And to make this dream of hers into a reality, she asks help from a man called Edward (Jesse Hutch) from whose house the box came here in the first place. But even Edward cannot confirm as to who this box actually belongs to. A rather sweet and interesting Christmas adventure story, 'A Very Vintage Christmas' is bound to keep audiences interested in the fate of the precious box.
9. A Christmas Wish (November 28, 2019)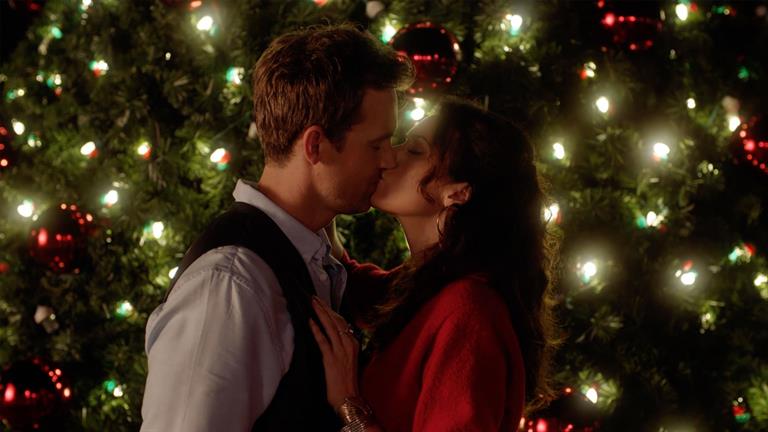 Set in the town of Ponchatoula, Louisiana, 'A Christmas Wish' centers around the life of a girl called Faith (Hilarie Burton). This town has an interesting tradition which they carry out every Christmas- a wishing box made out of wood where the townsfolk enter various kinds of wishes which they want to be fulfilled that yer. Probed by her sister into doing so, Faith writes on a piece of paper that she wishes to experience true love for the first time and ends up doing so. The very next day, she comes across a man called Andrew (Cristian de la Fuente) and immediately takes a liking to him.
However, as the days progress, Faith wonders whether he is the man her wish has granted her or whether there is someone else who might be the perfect match for her. A rather interesting take on love and relationships, 'A Christmas Wish' shows us that what we always think to be the ultimate in our life might turn out to be just the opposite.
Read More: Best Christmas Movies on Disney Plus
8. Staging Christmas (November 29, 2019)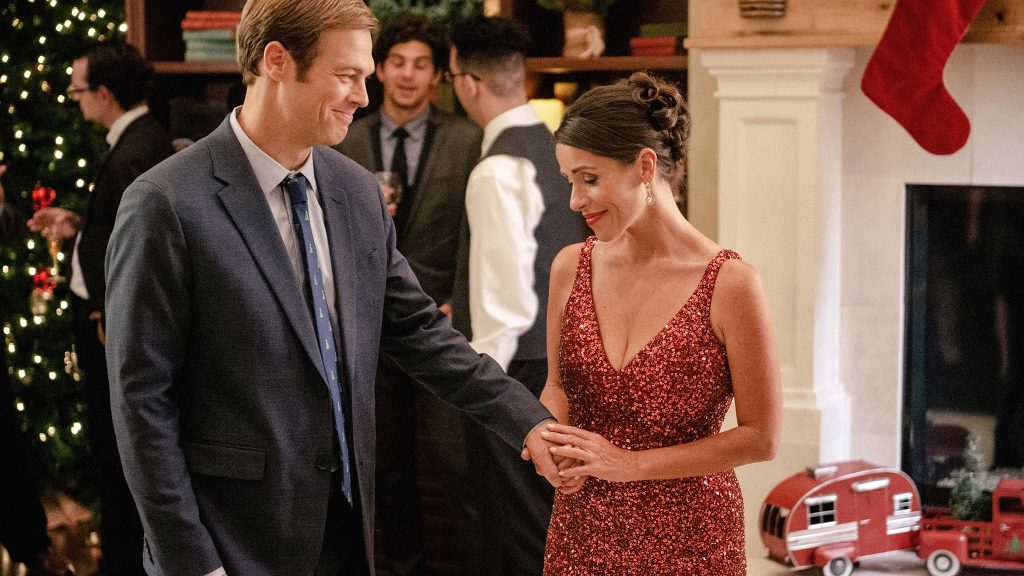 This film centers around the story of a woman called Lori whose job is to mainly decorate houses. Lori gets an offer from Everett (George Stults) to decorate his home for the Christmas holidays as he wants his daughter to enjoy the festival to the fullest. As she goes about doing her job, Lori begins to connect to this father-daughter duo not just professionally, but on a rather personal level. The film chronicles how an intimate and meaningful relationship develops between Lori and this family of 2.
7. Merry Liddle Christmas (November 30, 2019)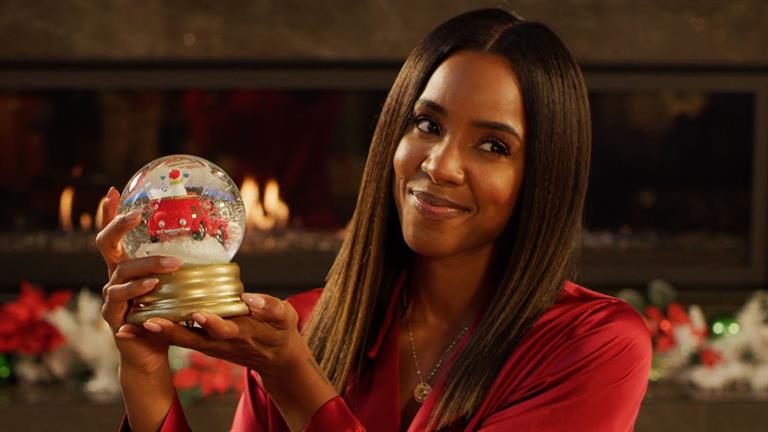 Kelly Rowland plays the role of Jacquie in this film, who is a successful technology entrepreneur who invites all of her family to her posh home for Christmas. However, despite things starting off well, certain tensions begin to erupt among the guests while Jacquie wonders whether they would leave her house in a presentable manner to film a video shoot that is to happen there. Meanwhile, Jacquie is also falling in love with one of her neighbors. The movie merges a family drama with a romantic story, thus making perfect fodder for a good Christmas film.
6. You Light Up My Christmas (December 1, 2019)
When Emma (Kim Fields) returns back to her childhood home to celebrate Christmas, she finds that the once-well lit-up and prosperous town has become bleaker than what she remembers it to be. Emma's family owns Christmas Light Factory, around which this entire town has been built, and thus she feels an added responsibility t bring back the festive cheer. Emma joins forces with a former lover of hers in order to bring back the celebratory mood in the town.
5. A Storybook Christmas (December 6, 2019)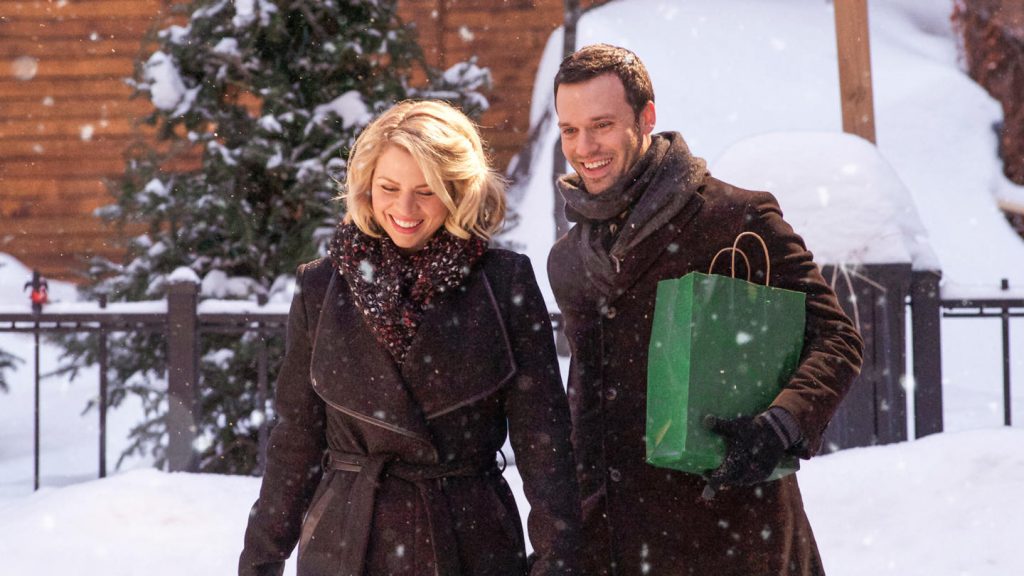 Ali Liebert plays the leading character of this film, Celeste Everett, an event planner who wants to revive her business so that she can make her niece's Christmas a really special one. In order to take care of her nice, Celeste hires a male nanny but ends up falling in love with him herself. How the two of them together manage to put a smile on the little girl's face is the central theme of the film.
4. Mistletoe & Menorahs (December 7, 2019)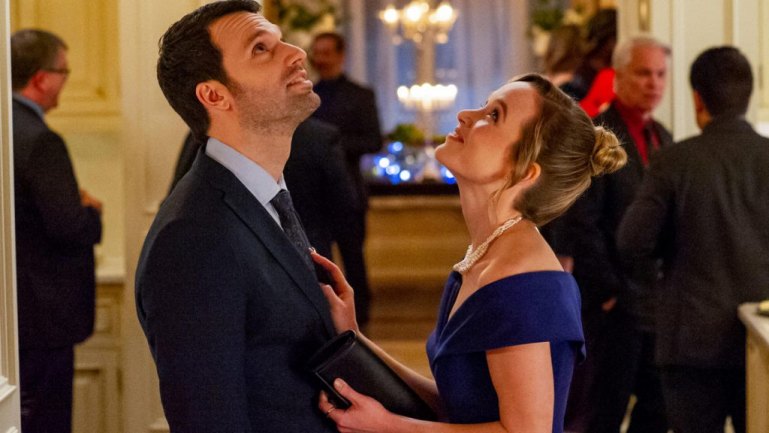 Many Christmas movies are about two people coming together in order to solve some problems and then falling in love eventually. This Lifetime movie also traverses a similar path. The leading character of this film is a woman called Misty who works as an executive at a toy company. When she has to know everything about Hanukkah in order to land a business deal, she recruits a guy called Johnathan to help her. Johnathan himself is pondering over how to decorate his house for Christmas in order to surprise his girlfriend. Will the two of them be brought together by the twists of fate? Find out on December 7 on the Lifetime channel.
3. Christmas Unleashed (December 7, 2019)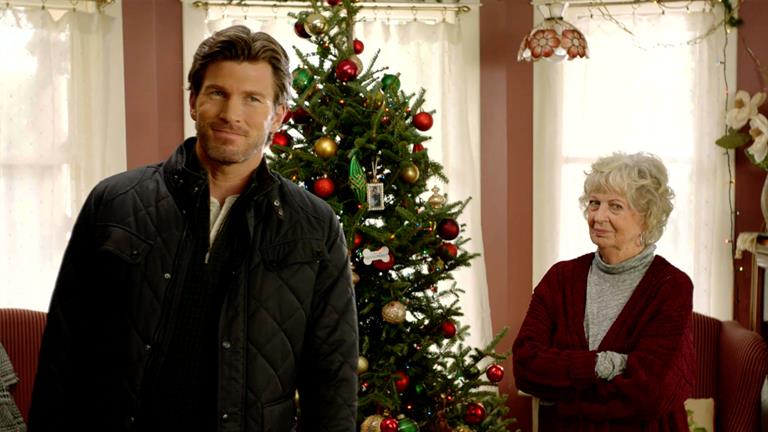 Starring Vanessa Lachey and Christopher Russell, 'Christmas Unleashed' centers around a character called Becca whose dog suddenly runs away during Christmas Eve. Having no other way out, Becca decides to ask her former boyfriend for help, and the two of them set out on a journey across town in order to locate the dog, As they go around town, the come across certain people and places whom they had known and which they visited when they were together. Whether this journey brings the two former lovers closer again is what this film is about. A hint of adventure along with a romantic angle will surely spice things up for this film.
2. Grounded for Christmas (December 8, 2019)
This Lifetime Christmas film deals with the story of two pilots, Nina and Brady, who find themselves with each other when a snowstorm grounds flights and a nearby hotel gets filled up by the passengers. As Brady does not have anywhere to stay, Nina allows him to stay with her and her family. Soon enough, the two of them find themselves posing as each other's lover in order to deceive Nina's boyfriend. As Nina and Brady spend Christmas together, a deep love seems to be brewing up between them. The plot of this film feels quite run-of-the-mill. It will be worth a watch only if the performances of the actors are brilliant.
1. Christmas Stars (December 13, 2019)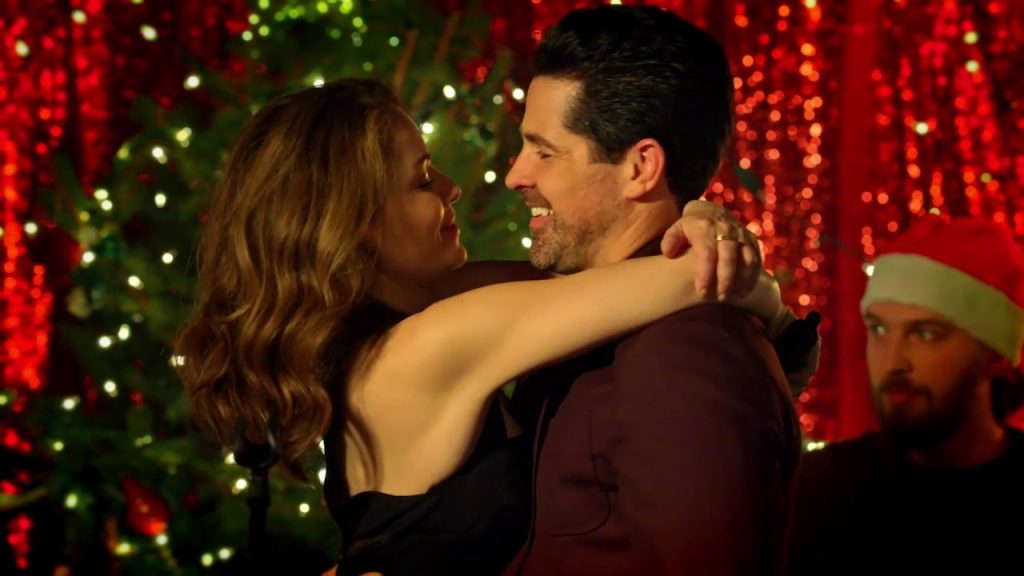 'Christmas Stars' is a Christmas musical romantic comedy which seems to be the perfect film for the holiday season. The story of this movie centers around Layla (Erica Durance), an R&B artist, and Spence (J.T. Hodges), a brilliant songwriter. When Layla comes across Spence, she believes that he can help her release her first record. However, the two of them soon realize that the music industry is pretty far from what they had imagined. It remains to be seen whether the challenges that this industry poses are strong enough to create a wedge between the two.
Read More: Best Christmas Shows on Netflix