Disney's long awaited answer to Netflix, Disney+ is finally here, and it boasts a massive library of nearly movies and tv shows. Most of the library consists of first party Disney content or Disney owned content such as Marvel, National Geographic, Pixar and more.
Disney+ has launched right in time for the holiday season, and given Disney's well deserved reputation for making some truly marvelous Christmas films, there is ample cause for celebration for those of us who like to get into the Christmas spirit by binge watching the classic Christmas affairs, as well as some of the newer additions to list. Here is the list of best Christmas movies on Disney+ that will put you right into the holiday mood.
1. Santa Clause (1994)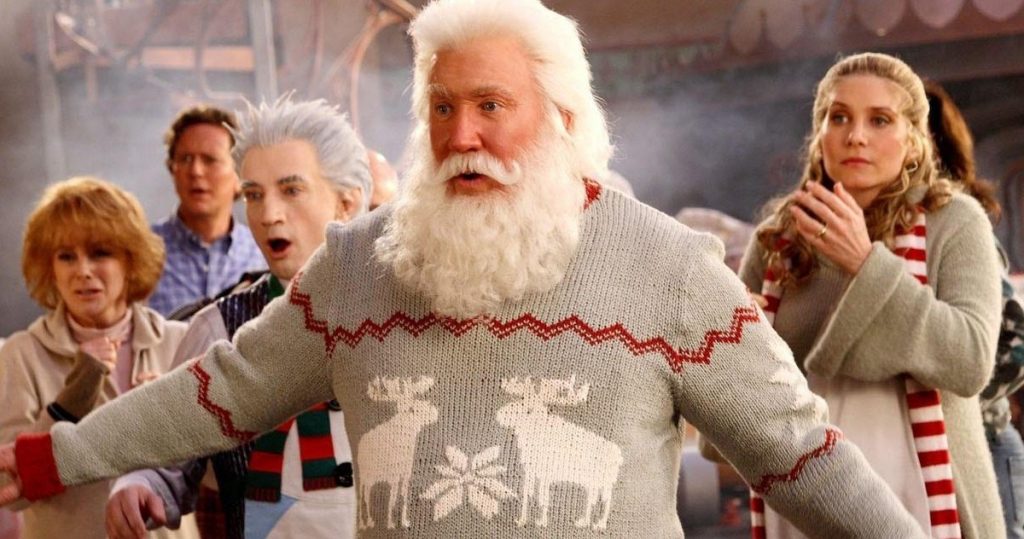 Starring professional dad and star of the popular 90's sitcom 'Home Improvement', Tim Allen, 'The Santa Clause' is a family comedy film directed by John Pasquin. Tim Allen plays the character of Scott Calvin, a successful toy salesman trying desperately to revive the spirit of Christmas and Santa Claus for his young son Charlie, despite firm opposition from his ex-wife and her psychiatrist husband.
On Christmas Eve, an unfortunate accident leads to the very real Santa falling from Scott's roof and vanishing, leaving his reindeer sleigh and suit behind. Scott must now assume the role of the new Santa Claus and deliver gifts to children all around the world whether he wants to or not. As Scott's hair starts turning white and his belly large, he must find a way to keep his new job a secret from the rest of his family.
'Santa Clause' stars Time Allen as Scott Calvin, Eric Lloyd as his son Charlie, Wendy Crewson as his ex-wife Laura Miller and Judge Reinhold as her husband Dr. Neil Miller.
2. The Santa Clause 2 (2002)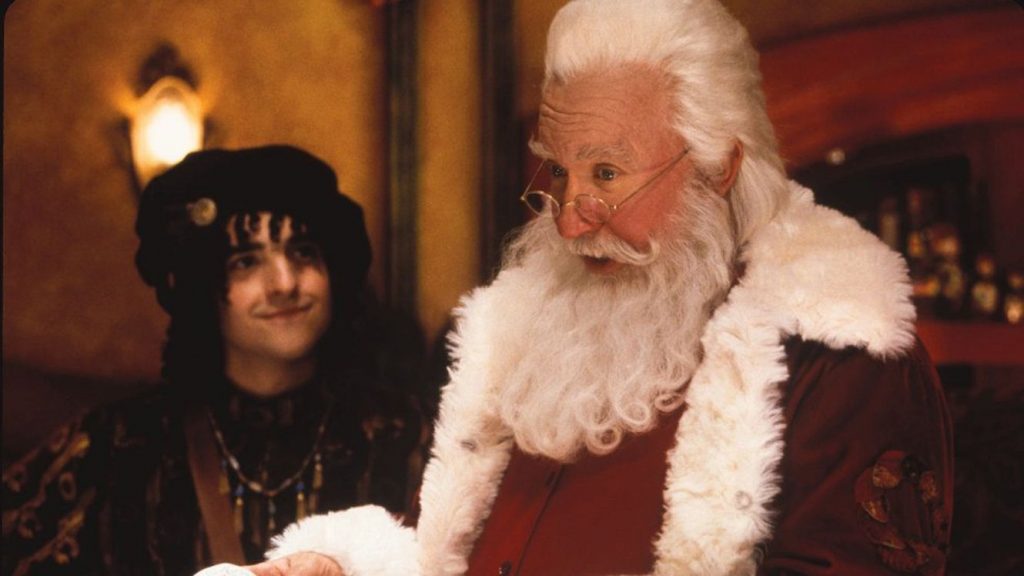 The sequel to 1994's charming Christmas comedy 'The Santa Clause', 'The Santa Clause 2' reintroduces us to the now considerably slimmer Scott Calvin, aka Santa Claus. Eight years have passed since Scott first got the job of Santa, and he's doing very well indeed. He has become one of the great Santas of all time, and all of his elves love him.
However, Scott's idealistic life is threatened when he realizes that his son Charlie has been out on the "Naughty List", and that he must get married very soon to fulfill a legal clause (known as the "Mrs. Clause") in the Handbook of Christmas. The already tenuous situation takes a turn for the worse when Scott's toy clone takes over the North Pole in his absence and threatens to destroy Christmas. Now, it's up to Scott to work his magic and try and save Christmas before it's too late.
'Santa Clause 2' sees Tim Allen, Eric Lloyd, Wendy Crewson and Judge Reinhold reprise their roles as Scott Calvin (aka Santa Claus), Charlie Calvin, Laura Miller and Dr. Neil Miller respectively. Elizabeth Mitchell joins the cast as Scott's love interest Principal Carol Newman.
3. Frozen (2013)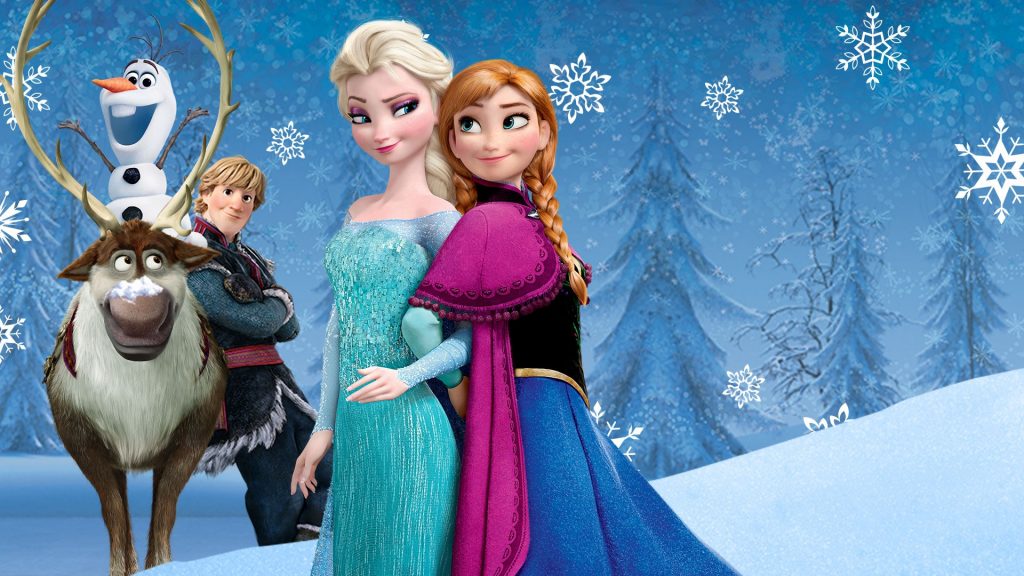 Although technically taking place in the summer, Disney's animated classic 'Frozen' has all the elements of a great Christmas film – snow, reindeer and a heartfelt message about the love of friends and family.
'Frozen' follows the adventures of Princess Anna , a good-natured ice harvester named Kristoff and his faithful reindeer Sven as they set off fantastical adventure to find Anna's older sister, Princess Elsa. Elsa was born with the power to create ice and snow through magic, and had been living in self-imposed exile ever since she lost control of her powers in an emotional outburst that engulfed the kingdom of Arendelle in eternal winter. Only the power of true love can lift the curse now.
'Frozen' stars Kristen Bell as the protagonist Princess Anna, Idina Menzel as Princess Elsa, Jonathan Groff as Kristoff the iceman, Josh Gad as Olaf the snowman and Santino Fontana as Hans, Prince of the Southern Isles to round off the main cast. Alan Tudyk plays a supporting role as the Duke of Weselton, Maurice LaMarche as the King of Arendelle, Anna and Elsa's father, and Jennifer Lee as the Queen of Arendelle, Anna and Elsa's mother are involved in a supporting capacity.
4. Beauty and the Beast: The Enchanted Christmas (1997)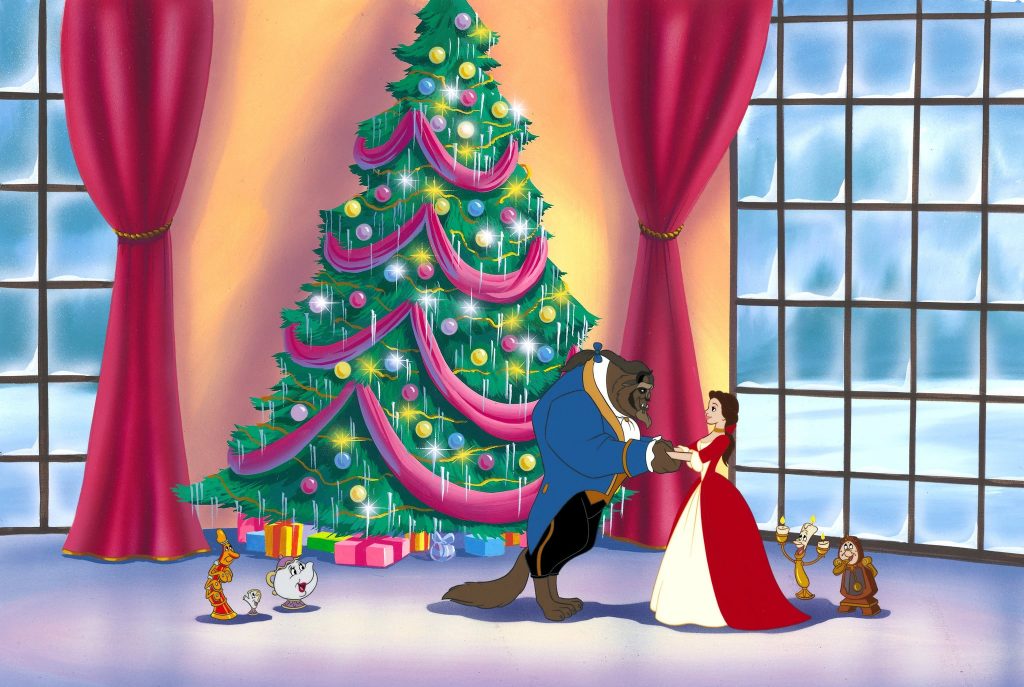 Unbeknownst to many, but Disney actually produced a direct to video follow-up to the 1991 original animated musical, 'Beauty and the Beast'.
Titled 'Beauty and the Beast: The Enchanted Christmas', the second movie takes place sometime in between the events that transpired in the first one. Belle is yet still a prisoner in the castle, but she starts preparing for the Christmas season when it is revealed to her that Beast has a deep-seated hatred for all things Christmas. In typical Belle style, she sets about trying to change Beast's feelings about Christmas but has to contend with the malefic conniving of a sentient pipe organ named Forte and his friend Fife (who happens to be a flute with grandiose ambitions of getting his very own solo).
'Beauty and the Beast: The Enchanted Christmas' stars Robby Benson as Beast, Paige O'Hara as Belle, Jerry Orbach as Lumiere the candelabra, David Ogden Stiers as Cogsworth the enchanted clock, Angela Lansbury as Mrs. Potts the teapot, Tim Curry as Forte and Paul Reubens as Fife to round off the main cast.
5. Miracle on 34th Street (1947)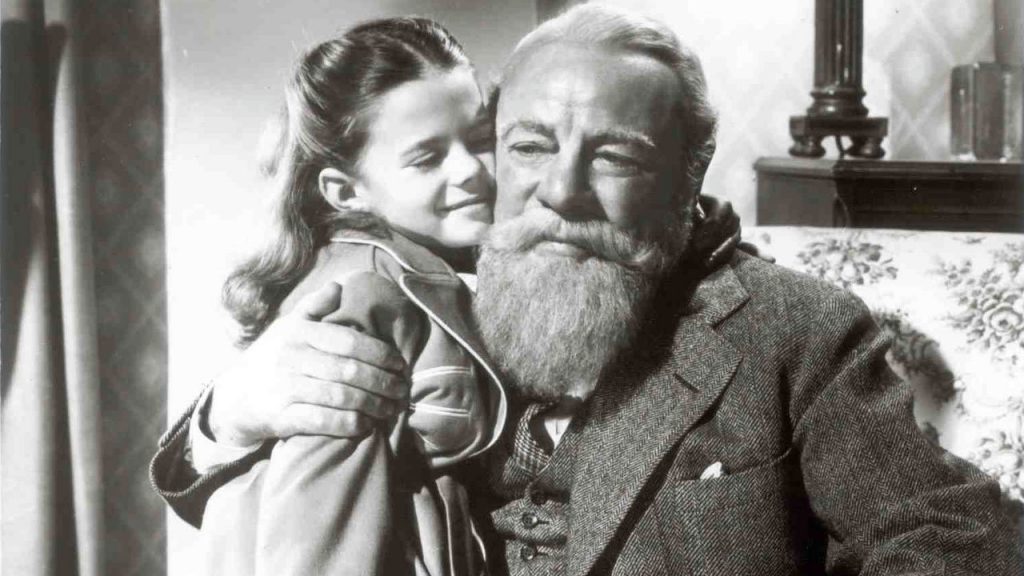 The quintessential Christmas classic, 'Miracle on 34th Street' is basically the essence of the good Christmas spirit condensed into a one and a half hour-long heartwarming tale that will leave you reaching for the tissues. When the resident mall Santa at the Macy's Thanksgiving Day Parade is let go, a mysterious man who calls himself Kris Kringle is asked to fill in. Kris Kringle is an instant hit with the customers and their kids, even going through the trouble of conversing with children in their native languages. He looks the part too – a venerable old man with a kindly smile and a walking cane. However, when Kris reveals that he is actually the real Santa Claus, an arrogant lawyer named Granville Sawyer tries to have him committed to a mental hospital after developing an intense distaste for him.
'Miracle on 34th Street' stars Edmund Gwenn as Kris Kringle, Maureen O'Hara as Doris Walker, Natalie Wood as Maureen's daughter Susan, John Payne as Maureen's neighbor Fred Gailey and Porter Hall as Granville Sawyer. The film also won 3 Oscars in total at the 20th Academy Awards.
6. Noelle (2019)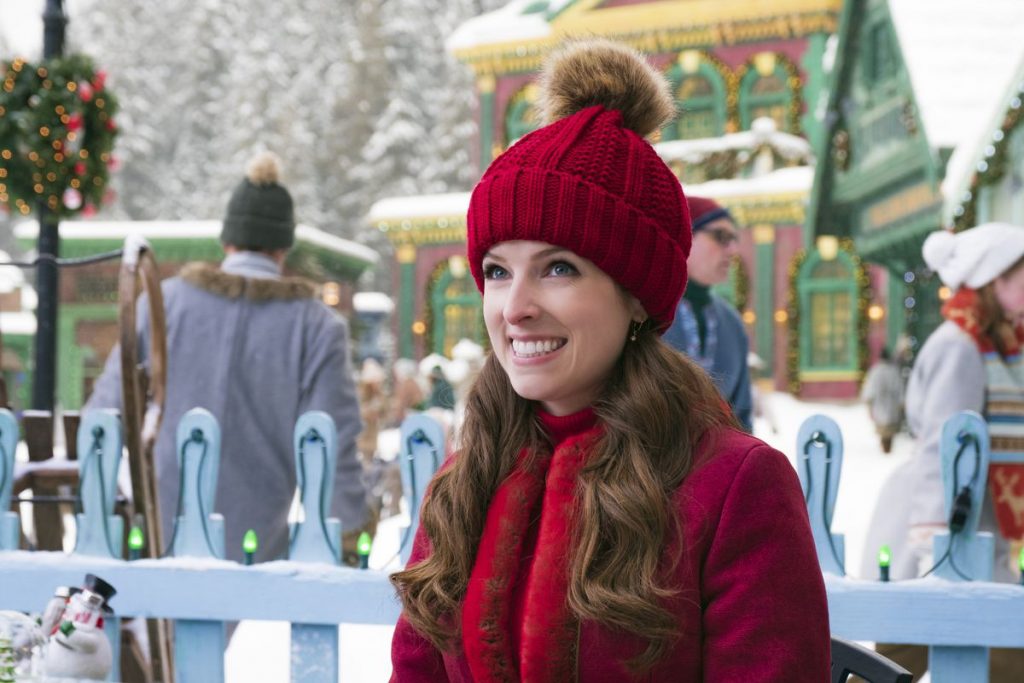 The newest addition on this list, 'Noelle' is a Christmas Comedy film starring Anna Kendrick as Noelle Kringle, the daughter of Kris Kringle, aka Santa Claus. Santa is retiring, and his son Nick Kringle has to take up the family business. However, Nick believes he is not up to the task and decides to abandon his new job by running away. Now his sister, Noelle must leave the North Pole and venture into the big wide world in order to find him and convince him to return and take over from their cousin Gabriel, who is currently filling in as Santa and plans to turn the entire operation into an online delivery service.
'Noelle' stars Anna Kendrick as Noelle Kringle, Santa Claus' daughter, Bill Hader as Nick Kringle, Billy Eichner as Gabriel Kringle, Bryan Brendle as Santa Claus himself, and Julie Hagerty as Mrs. Kringle, his wife and Noelle and Nick's mother. 'Noelle' released earlier this month exclusively on Disney's new streaming service Disney+.
7. The Nightmare Before Christmas (1993)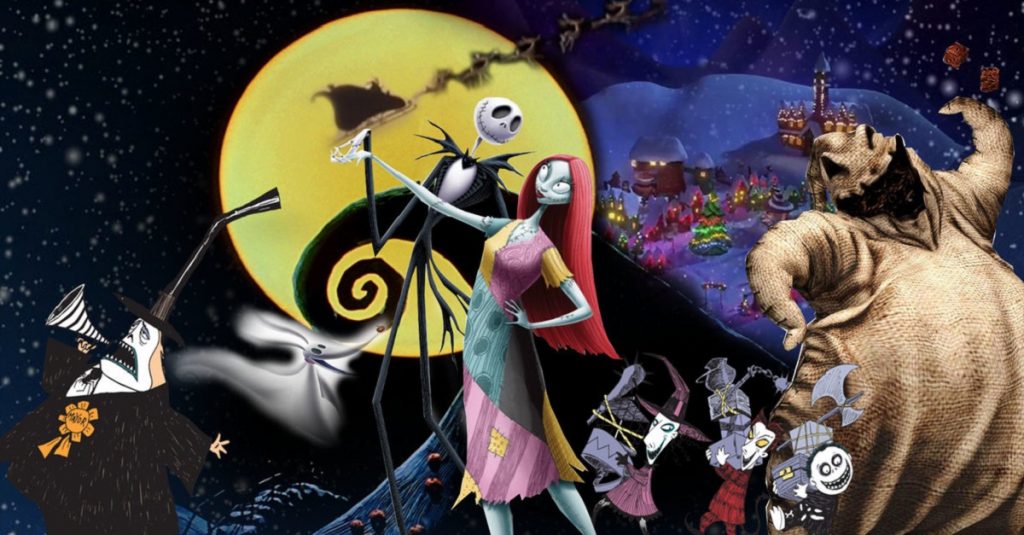 'The Nightmare Before Christmas' is not only just the perfect Halloween movie, it is also a pretty great Christmas movie too. Tim Burton's dark animated musical Halloween Christmas film is presented in beautiful stop motion animation, and follows the adventures of Jack Skellington, the pumpkin King of "Halloween Town".
One day, after being overcome with boredom over the tedium of the town's yearly Halloween celebrations, Jack stumbles into a small wood with 7 trees containing doors leading to towns representing different holidays. Entering the portal to Christmas Town, Jack becomes so taken in by the idea of Christmas that he tries to bring it back to his home of Halloween Town, with varying degrees of success. When his actions threaten to destroy Christmas for everyone else, Jack must acknowledge his mistakes and make things right.
The main cast of 'The Nightmare Before Christmas' features Chris Sarandon/Danny Elfman as Jack Skellington, Catherine O'Hara as a rag doll and Jack's love interest Sally, William Hickey as mad scientist Doctor Finklestein and ken page as Oogie Boogie, the villain of Halloween Town with a penchant for gambling.
8. Winnie the Pooh: A Very Merry Pooh Year (2002)
The second direct to video animated Christmas film on this list, 'Winnie the Pooh: A Very Merry Pooh Year' released in 2002. The movie is a light-hearted children's adventure film in which Pooh and his friends reminisce about past Christmas days, including one where Piglet, Tigger, Pooh, and Eeyore begin behaving like one another in order to convince Rabbit to stay.
'Winnie the Pooh: A Very Merry Pooh Year' stars Jim Cummings as the voice of Winnie the Pooh and Tigger, Ken Sansom as Rabbit, Peter Cullen as Eeyore, John Fiedler as Piglet and William Green as Christopher Robin to round off the main cast.
Read More: Best Pixar Movies on Disney+
9. The Muppet Christmas Carol (1992)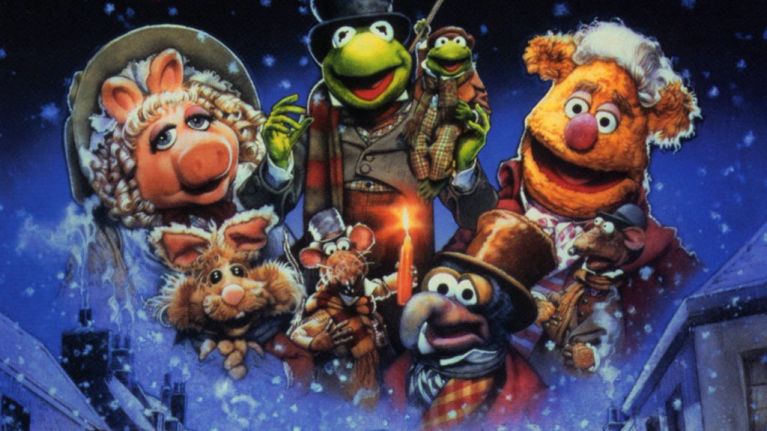 Disney's children's classic 'The Muppet Christmas Carol' is a musical comedy drama that recounts a classic Christmas tale, only this time with Muppets playing all the main characters. It's Christmas Eve in 19th century London, and extremely rich yet extremely miserly Ebenezer Scrooge rejects an invitation from his nephew Fred for Christmas dinner the next day. Scrooge does not care for charity, and he does not care for Christmas either.
That night, Scrooge is visited by the spirits of his late business partners Jacob and Robert Marley, who exhort Scrooge to change his wicked ways before it is too late, and he is condemned for eternity in the afterlife. That night Scrooge is visited by the Ghosts of Christmas Past, Present and Future who help him see the folly of his ways and revive the spirit of Christmas inside his heart once more.
'The Muppet Christmas Carol' stars doyen actor Michael Caine as Ebenezer Scrooge, Steven Mackintosh as Scrooge's nephew Fred, Meredith Braun as Belle, Scrooge's long-suffering fiance and Robin Weaver as Fred's wife Clara. Besides the ones listed above, Disney+ also features a number of other Christmas movies including 'The Santa Clause 3: The Escape Clause', '12 Dates of Christmas', ''Twas the Night', 'Mickey's Once Upon a Christmas', 'The Christmas Star' and more.
Read More: Best Marvel Movies on Disney+
10. Toy Story (1995)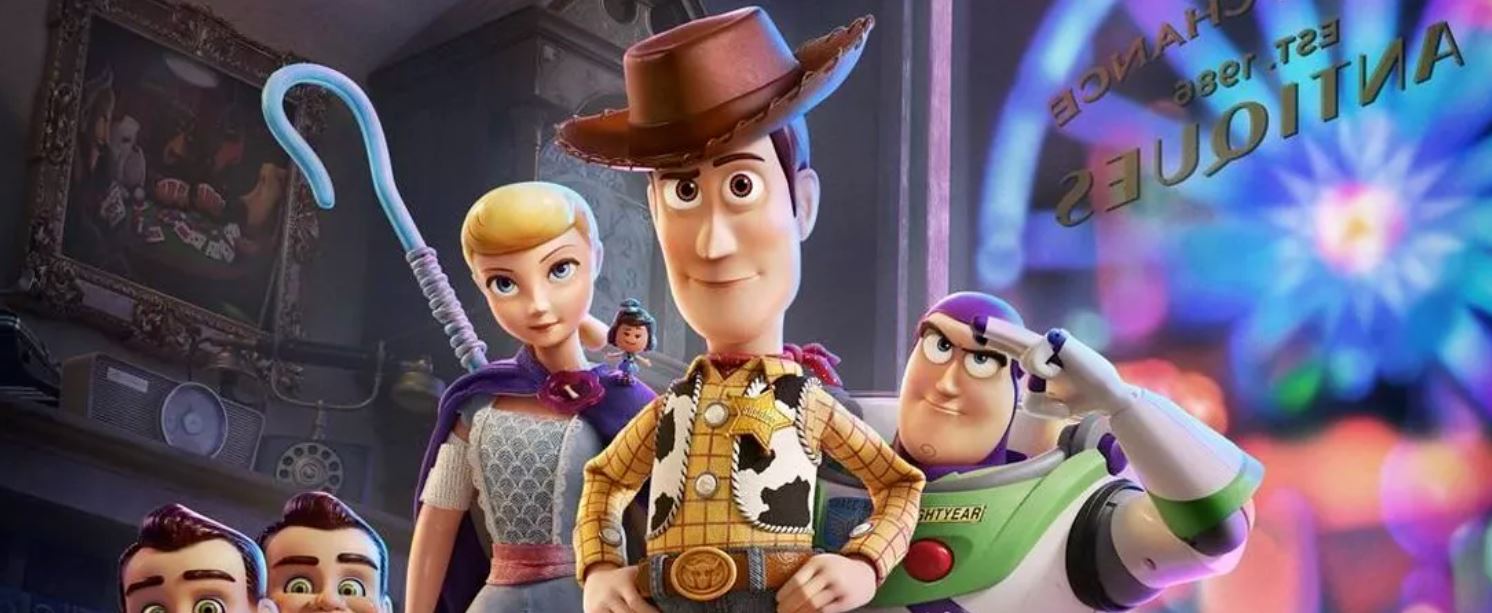 How can one of the greatest animation and family movies not be on the list of best Holiday movies? 'Toy Story' offers a look into the lives of toys and what they feel about their humans. Even though there have been three more movies in the series, the charm of the original can never be recreated. The first film in the series is set in the time before Woody and Buzz were best friends. With the arrival of a new toy, Woody worries if he will lose his importance. So, he hatches a plan to eliminate the new toy.
Read More: Best Marvel Shows on Disney+