The launch of Disney's new subscription based streaming service Disney+ is right around the corner, and it is starting off with a very impressive launch lineup of a combined 639 movies and TV shows. Fans of Animated movies in particular will be counting the days until the launch of Disney+ as the service features 17 out of 21 movies that Pixar has created till date. Here's the list of all the Pixar movies available to stream on Disney+ at launch, ranked from best to worst.
17. Cars 2 (2011)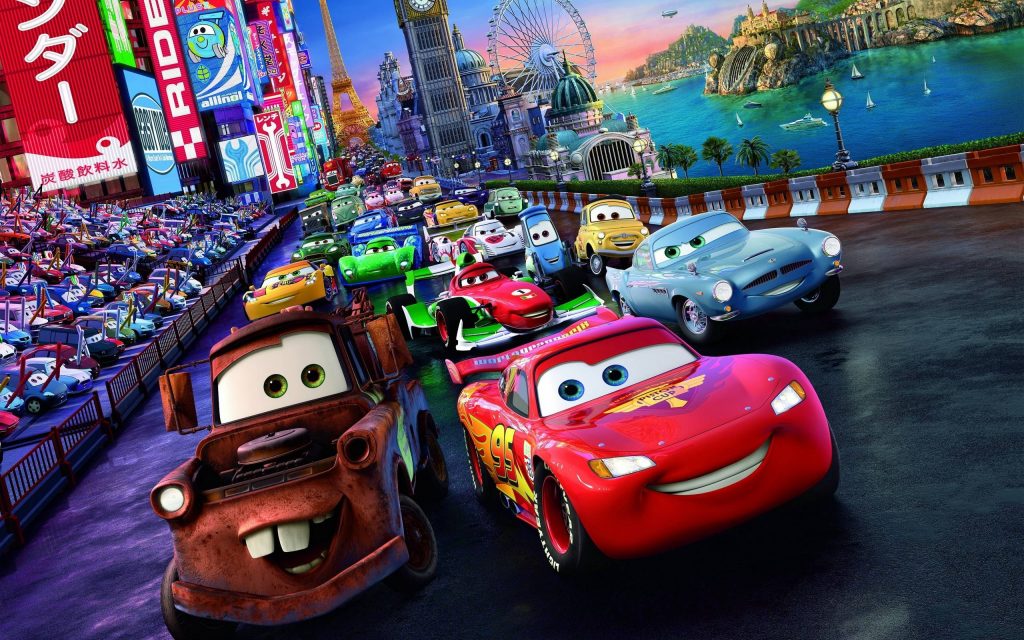 Lightning McQueen and his buddy Mater, the tow truck head to Tokya, Japan for the World Grand Prix in this sequel to 2006's 'Cars'. 'Cars 2' follows the duo as they find themselves involved in a high stakes international conspiracy that threatens the lives of everyone there.
'Cars 2' was a significant tonal shift compared to 'Cars'. While the first movie had a stop and smell the roses message about the importance of friendships, 'Cars 2' gets tangled in an overly complicated web of its own making.
16. The Good Dinosaur (2015)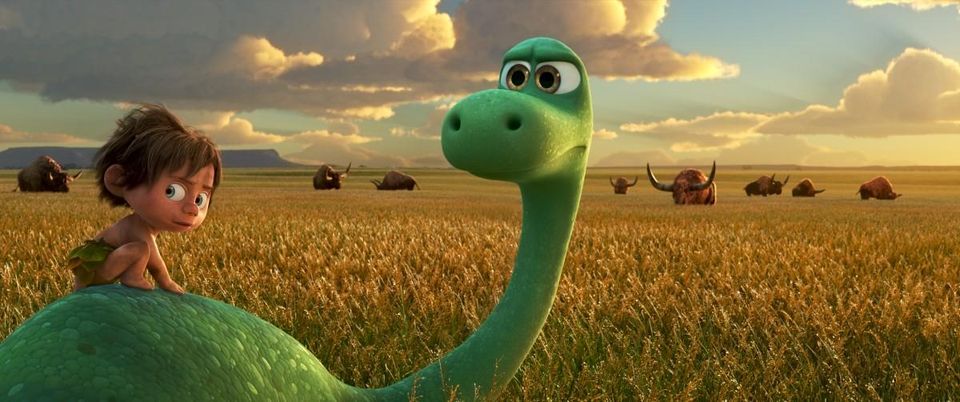 Pixar's one and only box office bomb to date, 2015's 'The Good Dinosaur' tells the story of a bashful young Apatosaurus named Arlo in an alternate reality world where a meteor never crashed into the Earth, and humans and dinosaurs coexist. After the sudden and tragic demise of his father, Arlo must band together with a tameless cave boy named Spot and confront his fears in order to make it back home.
15. Cars 3 (2017)
Half a dozen years after the somewhat disappointing 'Cars 2', the latest part of the Lightning McQueen trilogy 'Cars 3' released in 2017. McQueen is not as spry as he once was, and finds himself being increasingly outclassed by a new generation of super fast cars. Pushing himself too hard one race, he ends up losing control and crashing. McQueen must now build himself back up with the help of racing trainer Cruz Ramirez and prove to the world that he is still a champion.
'Cars 3' returns to the roots of the franchise by telling a more grounded and human story, and thus proves to be a nice return to form for the storied franchise.
14. Monsters University (2013)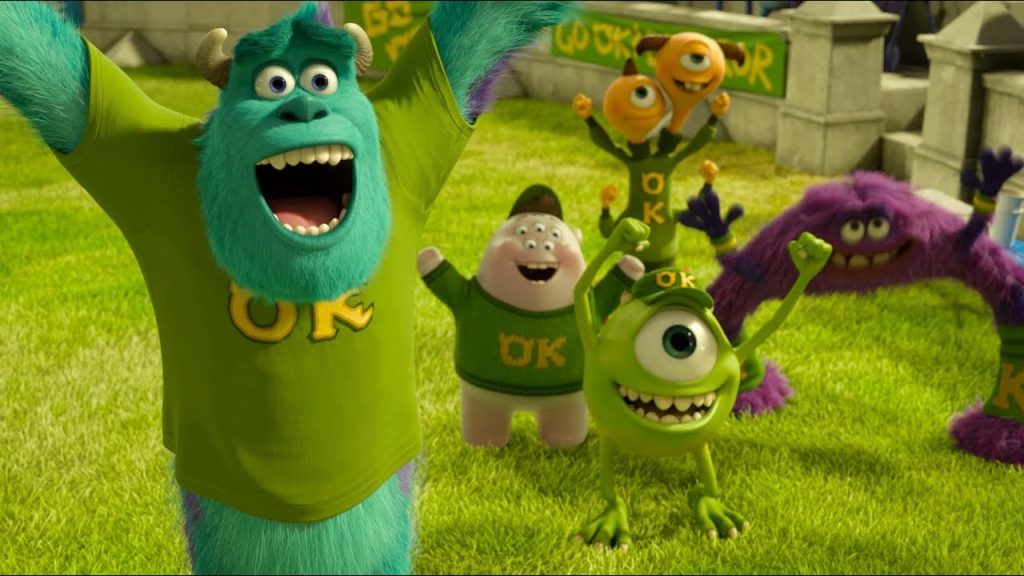 Releasing 12 years after the original 'Monsters, Inc.', 'Monsters University' is a prequel story that tells the story behind James P. "Sulley" Sullivan and Mike Wazowski's lifelong friendship. The two of them arrive at the titular Monsters University as students, but do not get along with each other at first. Eventually, events conspire to bring both of them together as they compete as a team to win the University's annual Scare Games. We also get the origin story behind Randall Boggs's transformation into a super villain.
While a charming movie in its own right, 'Monsters University' rarely manages to attain the extremely high standards set by its predecessor.
13. Brave (2012)
The rare Pixar movie about a princess in a castle, 'Brave' even defies that trope fairly early on in the movie's runtime. The film tells the story of Merida, Princess of Scotland, as she rebels against convention and her mother's desires. However, when a bewitched pastry transforms her mother Elinor into a giant bear, the two must resolve their differences and learn to truly appreciate one another in order to break the curse.
12. Cars (2006)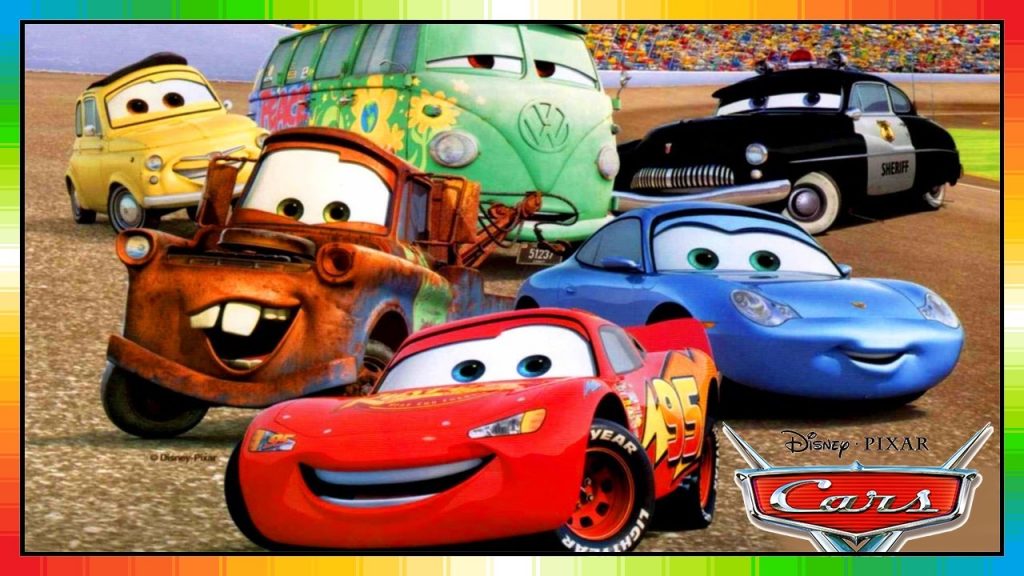 'Cars' is a movie about racing, but it's not about the drivers. As the name would suggest, it's all about the cars. Lighting McQueen is a hotshot racing car with ambitions of success on the professional race tracks. However, things don't go exactly to plan when he is disconnected from the hauling truck en route for the biggest race of his life. McQueen ends up in the colorful little town of Radiator Springs, where he meets all sorts of new four wheeled characters. He must now learn to bond with these new cars in order to find his way back to the race.
11. A Bug's Life (1998)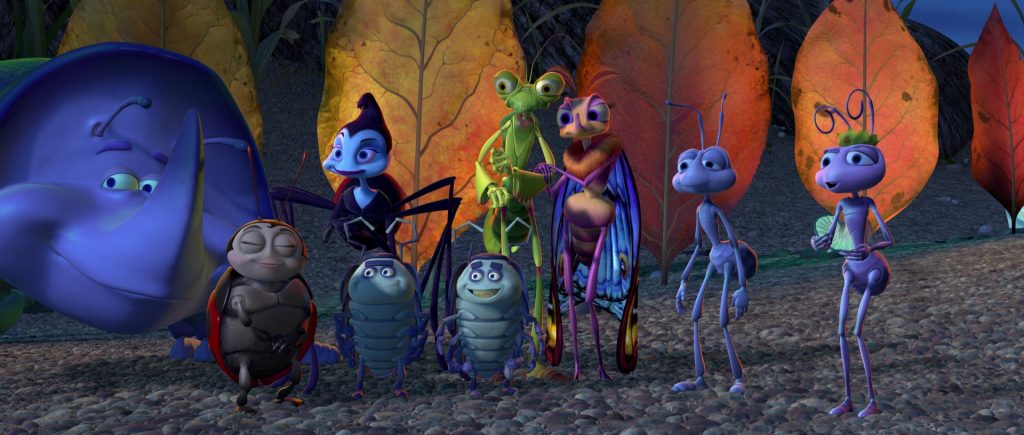 In 'A Bug's Life', Ant Island is terrorized by a group of gluttonous grasshoppers and their leader, Hopper who demands food offerings from all the ant colony's inhabitants. When reclusive inventor Flik accidentally knocks the tithe into a stream of water, he sets out to find warrior bugs to help protect him and his colony. Through a number of misunderstandings and a comedy of errors, Flik ends up recruiting a bunch of Circus Bugs to protect the colony. He must now summon his courage and stand up as a true hero in order to protect his home from the tyranny of the devious grasshoppers.
10.
Finding Dory (2016)
Thirteen years after the epochal 'Finding Nemo', we return to the deep blue sea in the sequel/spinoff featuring Regal Blue Tang Dory as the protagonist titled 'Finding Dory'. The film centers around Dory's attempts to find her long lost parents, whom she was separated from when she was just a child. Although somewhat formulaic and predictable, 'Finding Dory' is ultimately a truly joyous walk past memory lane.
9.
Monsters, Inc. (2001)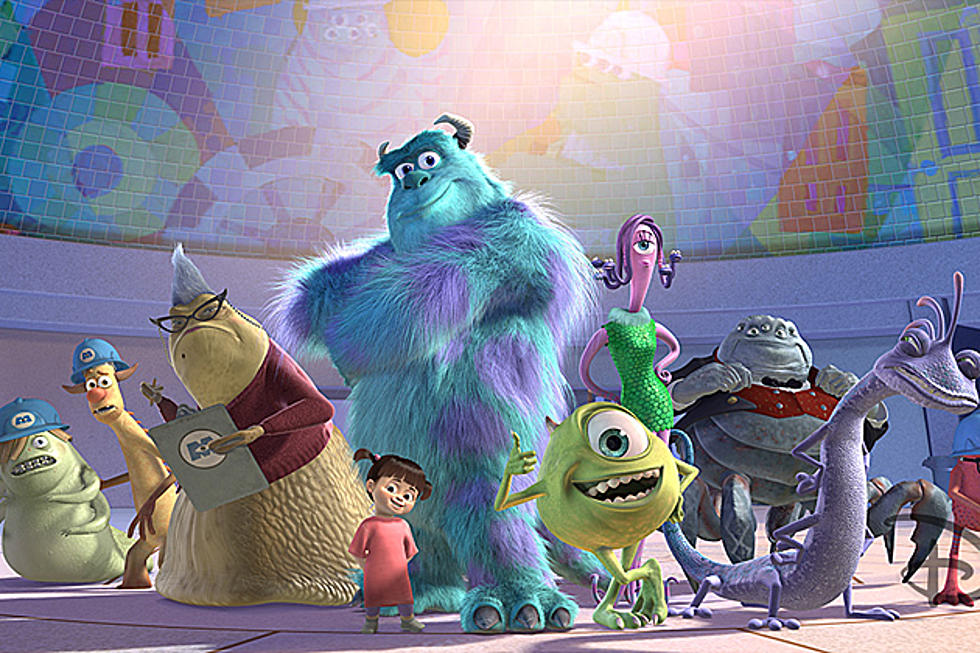 For a movie about monsters who jump out of bedroom closets to scare little children at night, 'Monsters, Inc.' is one of the most beloved children movies of all time. In the city of Monstropolis, which is inhabited almost exclusively by monsters, two best friends James P. "Sulley" Sullivan and Mike Wazowski work at the Monsters, Inc. factory as professional "scarers". Their job is to scare children at night in order to harvest their screams, which is the primary source of energy in Monstropolis. Things get tricky when Sulley accidentally lets a little girl called Boo into the world of monsters, and the duo must act quickly to find her and keep her away from the clutches of a skulking lizard named Randall Boggs, who also happens to be Mike's greatest nemesis.
8.
Inside Out (2015)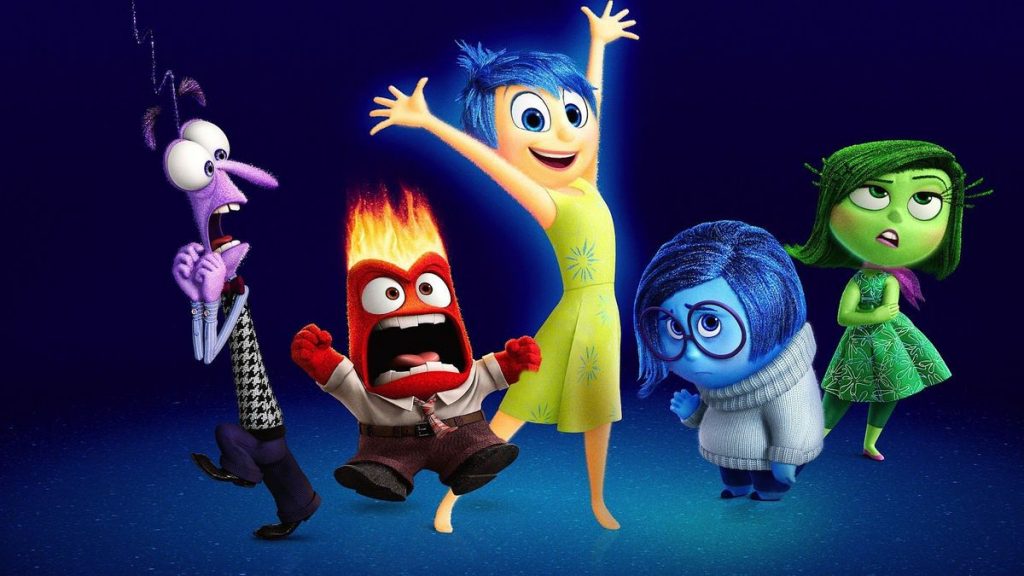 Pixar's 2015 film 'Inside Out' is perhaps their most imaginative yet, and that is really saying something. A young girl named Riley is uprooted from her hometown in Minnesota and has to leave her school and all her friends behind to move to San Francisco. Inside the control center of Riley's mind, five anthropomorphized representations of the fundamental emotions – Joy, Sadness, Fear, Disgust and Anger are struggling to keep everything to track. However, when an unfortunate accident separates Joy and Sadness from the rest of the group, the two must embark on a perilous journey through the most remote parts of Riley's mind in order to restore the natural order.
7.
Toy Story 3 (2010)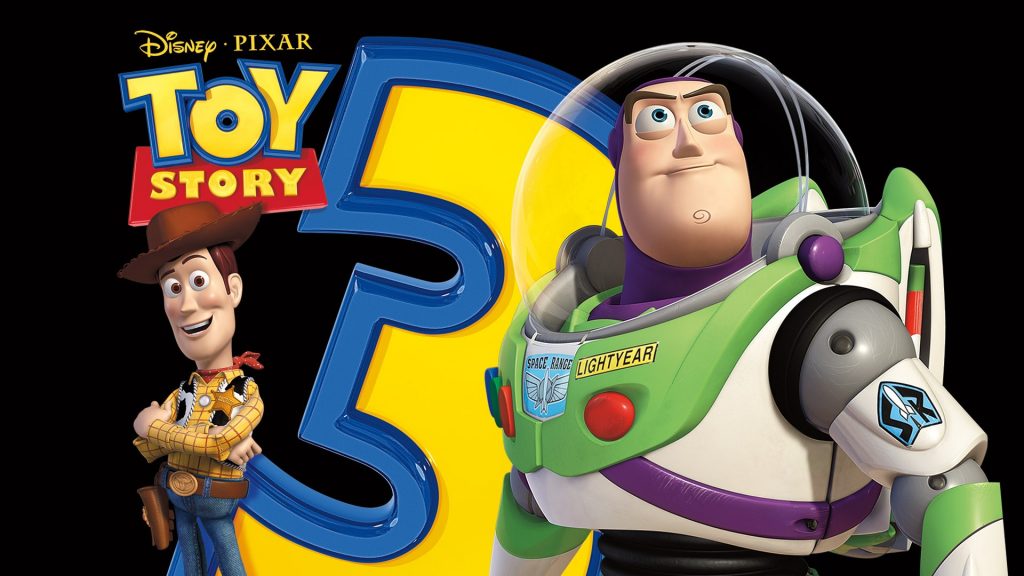 The conclusion to the Toy Story trilogy and the first in the series to win an Oscar for the Best Animated Feature category, 'Toy Story 3' kept fans waiting for a long time. Releasing over a decade after 'Toy Story 2', the new film deals with the bittersweet experience of growing up and moving on with your life. Andy is all grown up and preparing to head to college, so he's storing all his beloved childhood toys in the attic. However, due to a misunderstanding on his mother's part, the toys accidentally end up in a trash heap and eventually donated to a daycare center where the kids play rough and a gang of toy thugs is keeping them hostage. Woody and the gang must now find a way to escape and make their way back to Andy before he leaves for good.
6. Ratatouille (2007)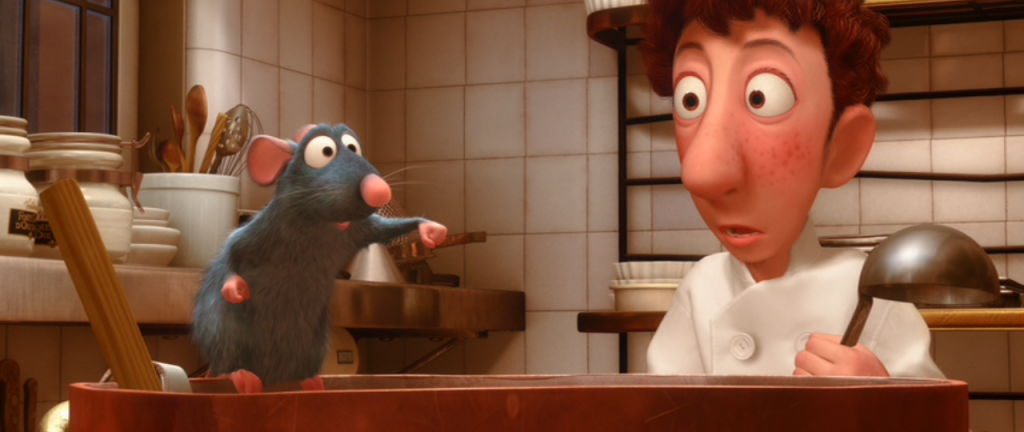 An absolute must watch for all the foodies out there, 'Ratatouille' is a delightfully imaginative tale about a young rat named Remy who dreams of becoming a gourmet chef much like his hero, the late Auguste Gusteau. Naturally, as a rat, Remy finds it very difficult to break into the business until he chances upon young Alfredo Linguine, a young garbage boy working at Gusteau's Restaurant. Together, the two of them try to make their dreams a reality while simultaneously contending with a meddlesome sous-chef and Alfredo's burgeoning love life.
At its heart, 'Ratatouille' is a movie about always believing in yourself, even when nobody else does.
5.
WALL-E (2008)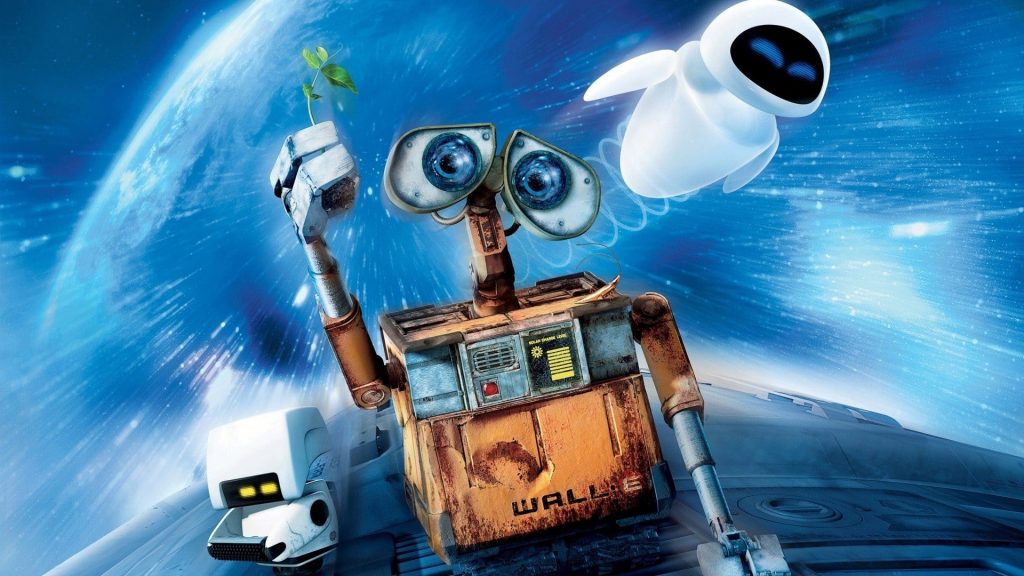 Pixar's heartwarming story about the eponymous robot is one of the greatest movies of the 21st century according to TIME Magazine and any number of movie critics. At the time of its release, 'WALL-E' won the Golden Globe Award for Best Animated Feature Film, the Academy Award for Best Animated Feature and the hearts and minds of all those who watched it. The movie follows the cutest robot in movie history, known simply by his acronym WALL-E, as he roams the desolate landscape of a long abandoned Earth all alone, collecting trash that now envelops the landscape. However, everything changes one day when an unmanned droid named EVE arrives to scan the planet, and WALL-E ends up falling head over heels (figuratively of course) in love with her. ' WALL-E' touches deeply on the themes of love, duty and the pitfalls of polluting the only planet we can call home.
4. Toy Story 2 (1999)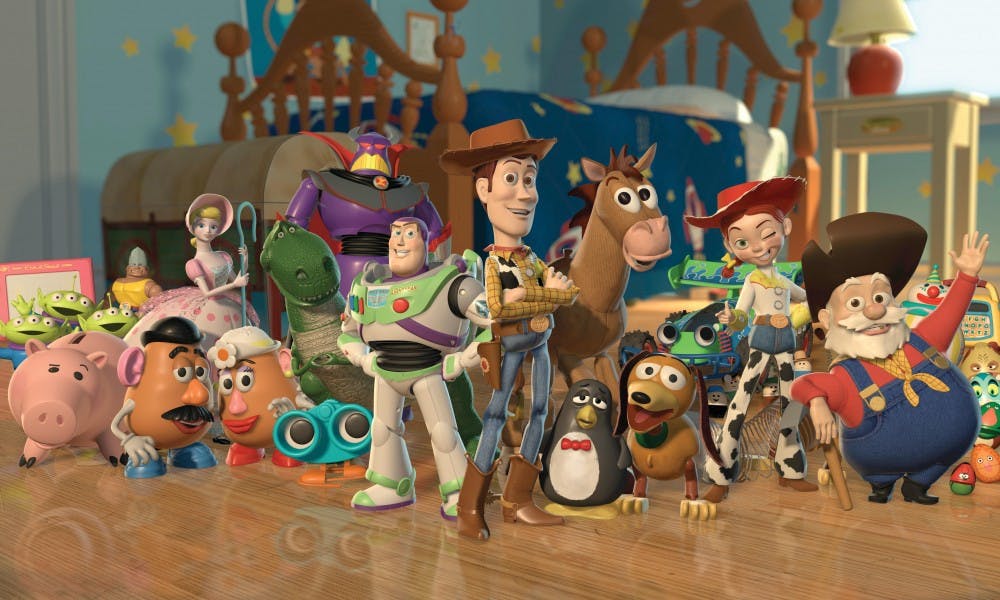 The second installment in Pixar's iconic series about anthropomorphic toys, 'Toy Story 2' picks up where its predecessor left off. Andy has gone off to summer camp, and a man avaricious toy collector and proprietor named Al McWiggin has stolen Woody. Now, Buzz Lightyear and his fellow toys must race against time to rescue Woody before he is sold to a museum in Japan. 'Toy Story 2' brilliantly conveys the feeling of wanting to belong, a desire that we all share. To this day, it is one of the rare few films that has managed to live up to its predecessor.
Tom Hanks and Tim Allen reprise their roles as the iconic duo of Woody the Cowboy and Buzz Lightyear.
Read More: Upcoming Movies on Disney Plus
3. The Incredibles (2004)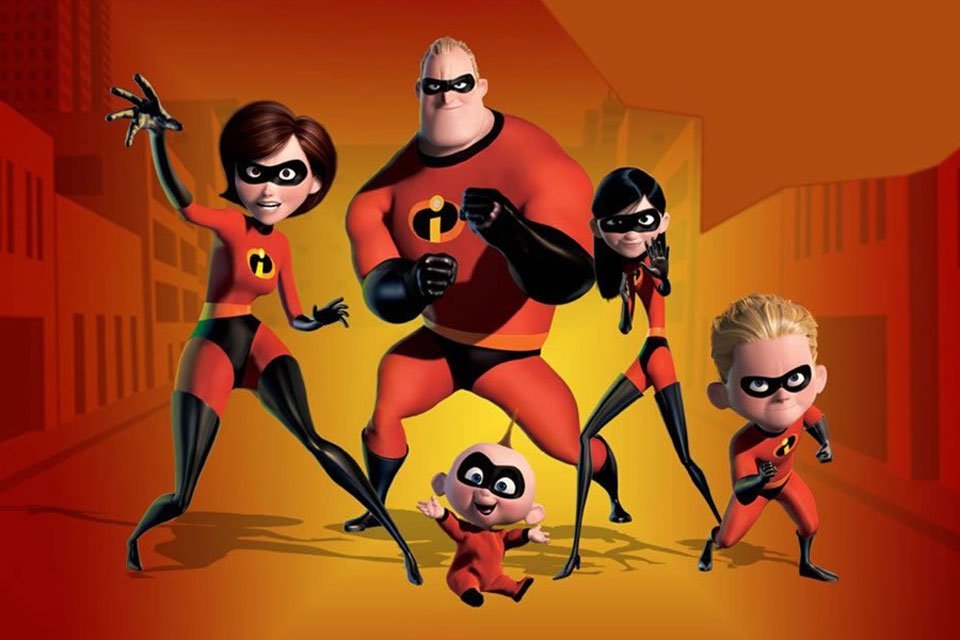 The original ensemble superhero movie, 'The Incredibles' is a complex medley of emotions and varied themes wrapped up in a witty and charming family adventure. The story follows the super powered Parr family – Bob, Helen and their children Violet, Dash and baby Jack-Jack as they try to lead a normal life after superhero activity is banned by the government. However, that doesn't last for long when Bob Parr, aka Mr. Incredible is summoned to a secluded island by a mysterious entity for a top-secret mission to save the world.
While 'The Incredibles' is primarily a movie about the importance of family and working together, it also deals with some surprisingly mature themes such as marital difficulties, existential angst and midlife crises.
Read More: Best Shows on Disney Plus
2.
Toy Story (1995)
The original 'Toy Story' is the one that started it all for Pixar. Their first animated feature film, and one that kicked off what is now arguably the greatest animation movie franchise of all time, 'Toy Story' is also one of the best animated movies to ever grace the silver screen.
In a world where toys come to life when people are not looking, a little boy named Andy lives a carefree life with all his toys including his favorite – Woody the Cowboy ragdoll. However, Woody's world is turned upside down when Andy's mother gifts him an exciting new Buzz Lightyear action toy for his birthday. Naturally, Woody and Buzz don't like each other initially, but they must learn to put aside their differences and work together when they find themselves stranded out in the big wide world.
Featuring the immense vocal talents of Tom Hanks and Tim Allen, 'Toy Story' tells a story of insecurity, friendship, adventure and the innocence of childhood.
Read More: Best Marvel Movies on Disney Plus
1. Finding Nemo
The quintessential Pixar movie, 'Finding Nemo' has it all. The wonder of childhood, the anxiety of adulthood and the cosmic power of parental love. 'Finding Nemo' tells the story of a high strung clownfish named Marlin who must traverse the vast oceans along with a loquacious and scatterbrained Blue Tang called Dory in order to rescue his son Nemo from the clutches of a mild mannered dentist and his evil niece Darla. The beauty of 'Finding Nemo' is that it has something for everyone, which is why it continues to resonate with children and adults alike even after all these years.
Read More: Best Movies on Disney Plus