It's here, it's here! Disney is finally making good on its promise and has launched its own streaming service that is supposed to be the house of everything that it has ever created under the sun. (Or at least, we hope it is.) What this means is that you don't need to go to any other streaming platform, waiting for your favourite Disney movie to release on it.
From its oldest classics to the recent blockbusters, you have all movies within your reach on Disney Plus. And what a massive collection that is. Where do you even begin with this? We know what a difficult choice it is to make, so we have narrowed down the search for you. Out of the hundreds of films on Disney Plus, here are the ones that you should look out for. The following is the list of best movies streaming on Disney+. At the end, you will also the full list of all the movies on Disney Plus. Thank us later!
25. Rogue One: A Star Wars Story (2016)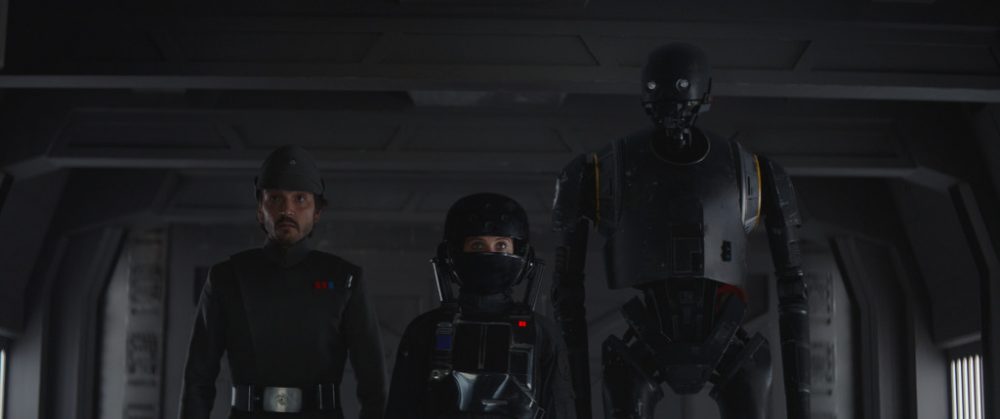 'Rogue One' is a sort of a prequel that follows Jyn Erso (Felicity Jones) while she leads the Rebel Alliance in a risky move to steal the plans for the Death Star, setting up the epic saga to follow. Although there were high expectations (because it is a Star Wars film), "Rogue One" still managed to meet them. It is an engrossing film that while it is not perfect it has everything required to make a great movie. The story is very interesting, managing to stay fresh and coherent throughout. The characters become interesting quickly, and you create empathy with them. A must watch for fans of Star Wars.
24. Wreck-It Ralph (2012)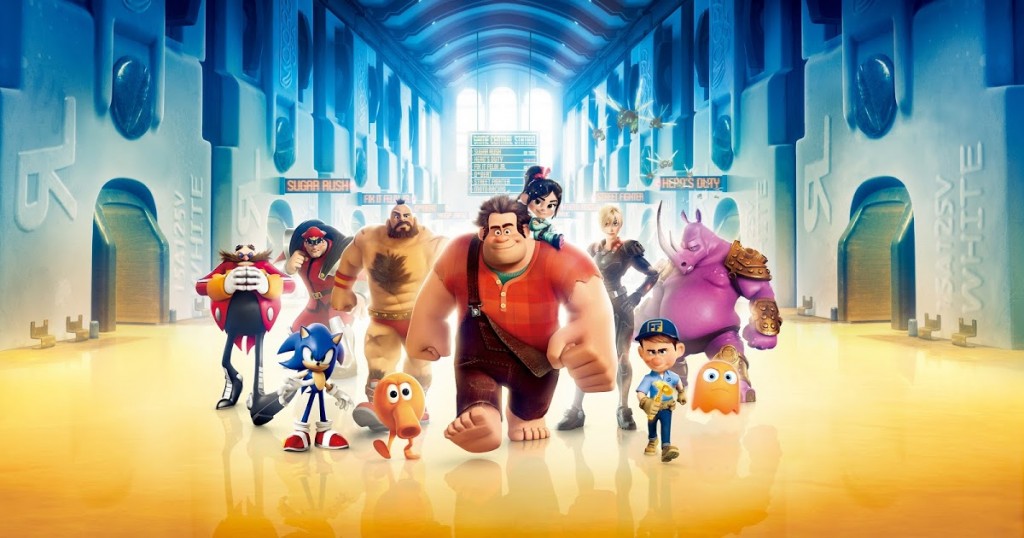 Who decides if you are a hero or a villain? You? Or the one who writes your story? Every story needs a hero and a villain, so it makes sense to leave this responsibility on the author. But what if the villain doesn't want to be evil anymore? What if, he wants to trade places with the hero and save the world for once rather than destroying it? What happens if you don't want to conform to the roles already set out for you? This is what 'Wreck-It Ralph' is about.
23. The Chronicles of Narnia: The Lion, the Witch and the Wardrobe (2005)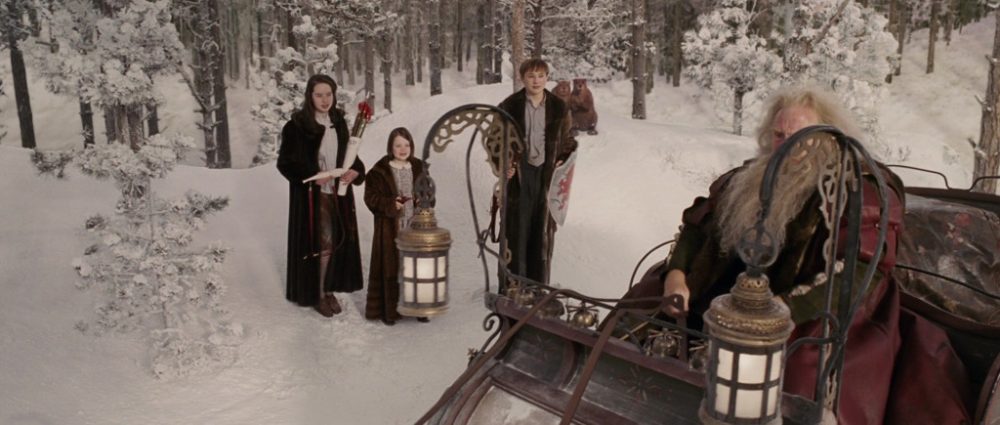 Even though Netflix has purchased the rights to the Narnia series and a TV show is being made, there is something about the magic of this film that will forever keep the audience in its hold. Based on CS Lewis' popular fantasy book series of the same name, it follows the story of four siblings who find a gateway to the magical world of Narnia and becomes embroiled in the war that divides it. On one side is The White Witch who brings the chills of winter with it, and on the other side is Aslan, the king of the jungle.
22. Bolt (2008)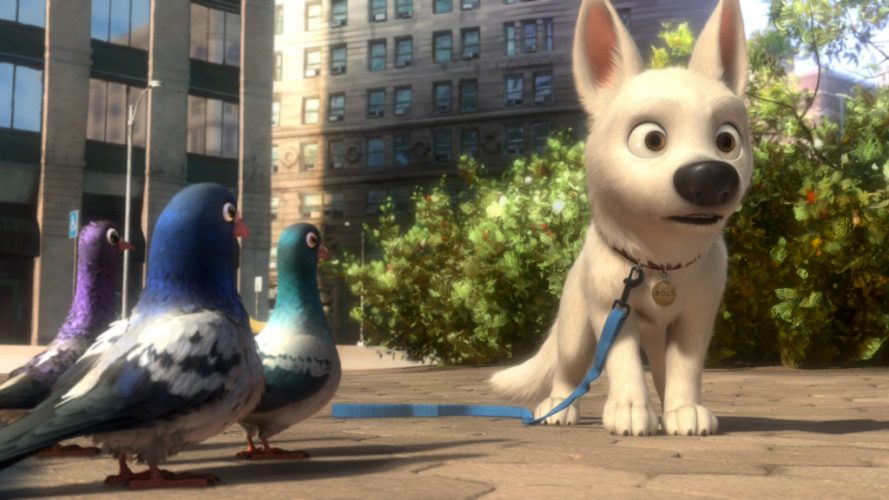 No matter how much we love our dogs, we don't really know what goes on in their mind. We will never see the world from their perspectives, and hence, their perception about their own self and the insecurities that plague them will forever remain a secret. If you want to know what the world must be like from a dog's eyes, watch 'Bolt'. It is not just a great film, but also set a number of landmarks for Disney, which further affected its method of moviemaking.
21. 10 Things I Hate About You (1999)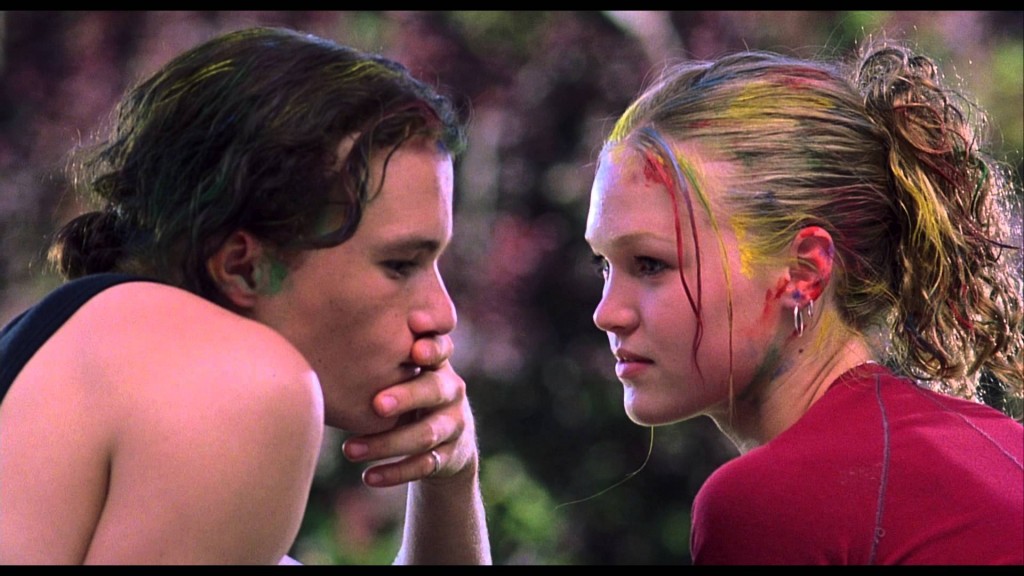 There are a number of reasons why this beloved teen comedy continues to be a classic that everyone loves. Based on Shakespeare's 'The Taming of the Shrew', it follows the story of Cameron (Joseph Gordon-Levitt) who, in order to get a date with Bianca (Larisa Oleynik), tries to set up her hot-tempered sister, Kat (Julia Stiles) with the bad boy, Patrick (Heath Ledger). From its witty dialogues to dreamy romance, '10 Things I Hate About You' has all the things that any Disney movie makes you feel.
20. Captain Marvel (2019)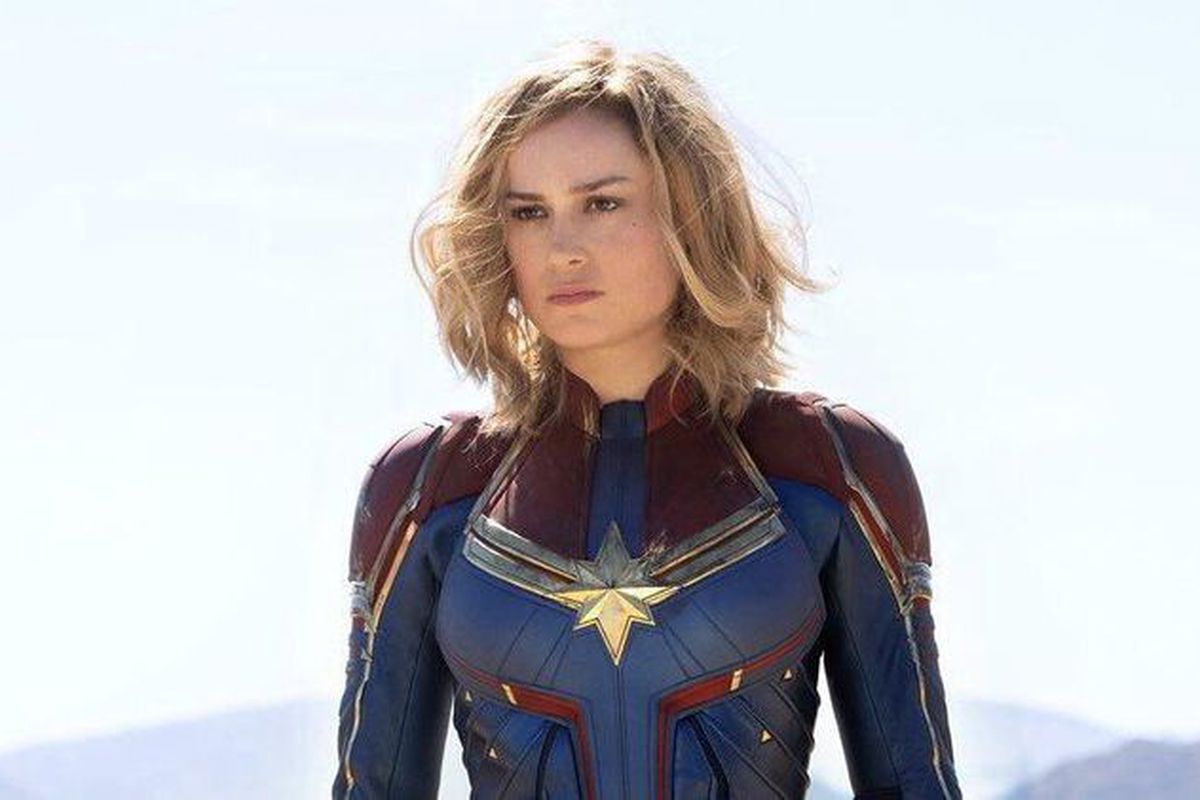 The new face of the Avengers-verse, the most powerful superhero amongst all, Brie Larson's Captain Marvel is an iconic character. In this film, we are introduced to the life of Carol Danvers and how she became Captain Marvel. It is the first film in the MCU to focus singularly on a female superhero, though they should have done that with Black Widow a long time ago. But with the awesomeness of this one, we can only expect what the future has in store for our favourite superheroes.
19. Brave (2012)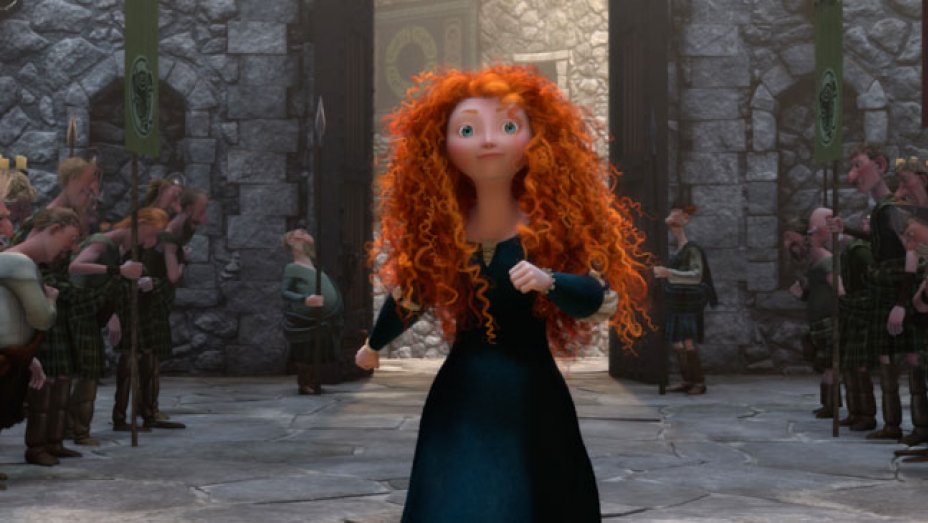 Another film to bring home the Academy Award for Best Animated Feature for the Disney-Pixar duo, 'Brave' follows the story of a princess who discovers the true meaning of family after a horrible curse is cast on her mother. At the centre of the story is Merida, a free and wild soul who doesn't want to be tethered to a place by marriage or anything else. On the other hand, her parents have already started to look for her potential husband. With her mother pestering her all the time, Merida finds a way to change her heart. But the trick works more strongly than she had imagined.
18. Zootopia (2016)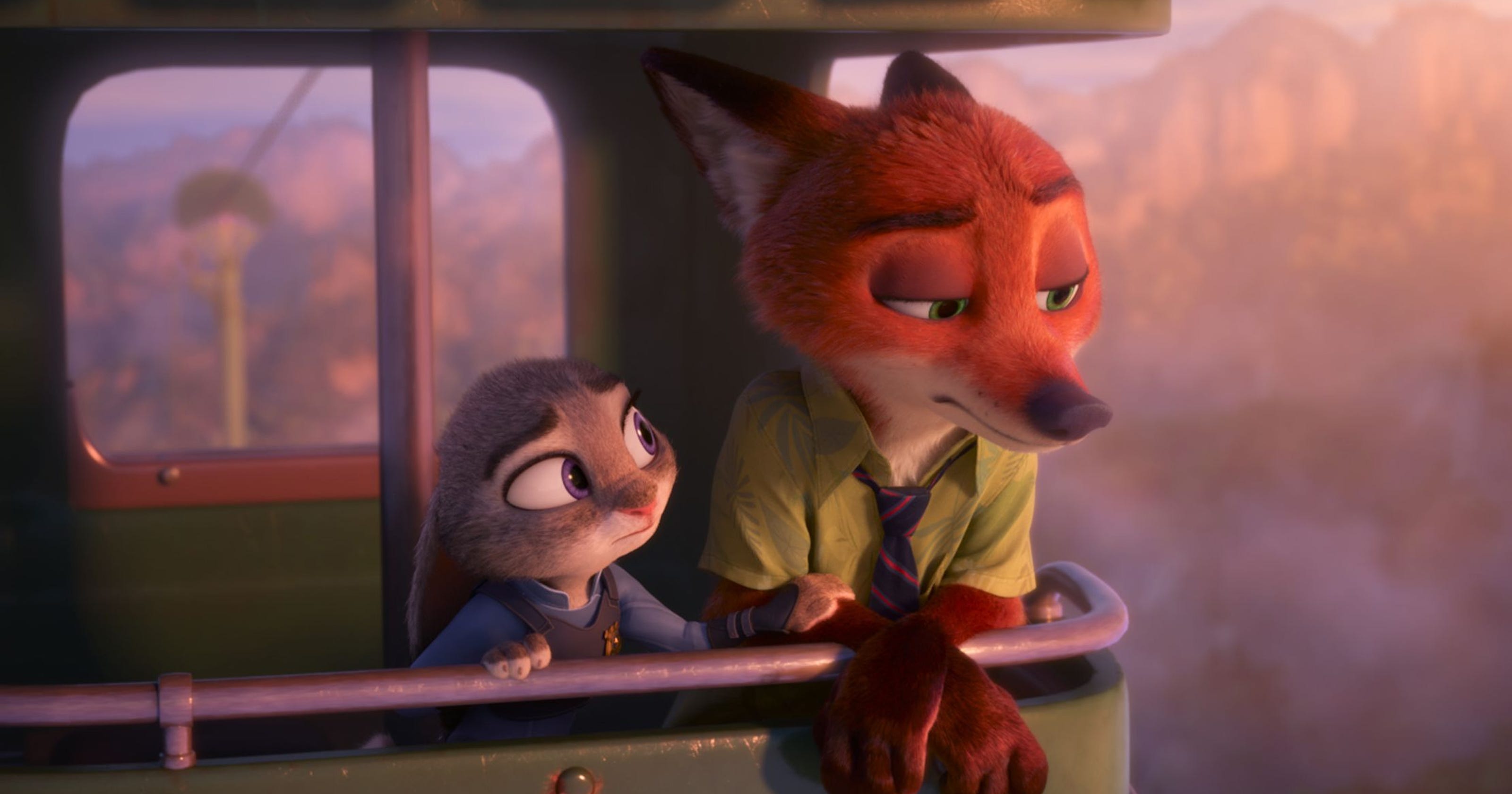 If there is one thing Judy Hopps ever wanted, it was to become a police officer. When she manages to get the job, she hopes to solve some big cases and prove her worth. But she is a rabbit, and her superiors are not so confident about her talents. So, she is assigned to a meagre job. But when she comes across the mystery of the missing predators, she joins hands with a con-fox and stumbles upon a conspiracy that, if successful, will destroy the world as they know it.
17. Star Wars: The Force Awakens (2015)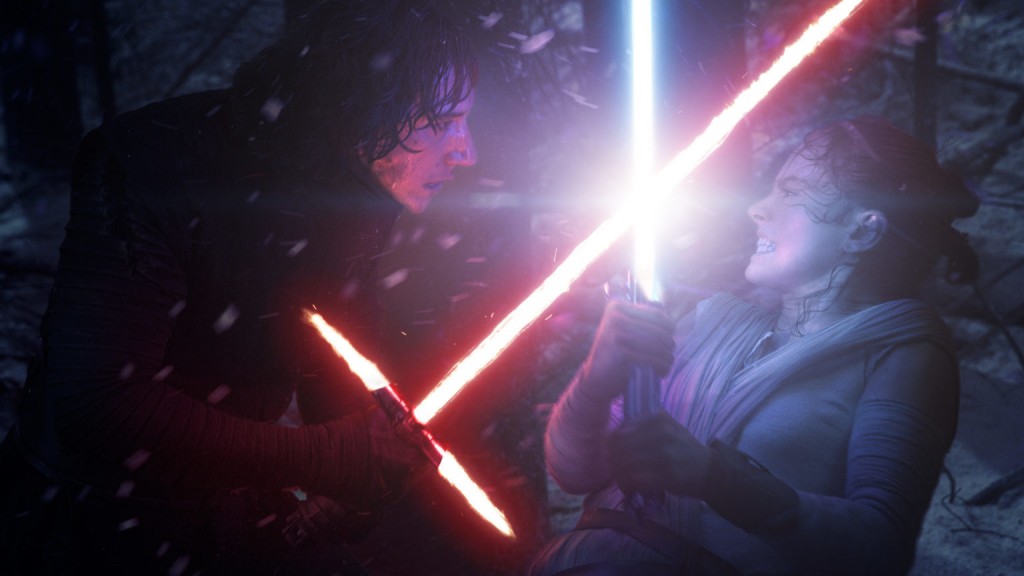 If 'Star Wars' wasn't already a popular franchise, it was certainly revitalised after the involvement of Disney. Though its world now belongs to the Mouse House, it was through 'The Force Awakens' that Disney aligned itself with the Star Wars world and worked its magic. Now that the Skywalker saga is at its end, with two other spin-offs having extended the world, it is high time to revisit the series. It is also important because of the shows set in the same universe ready to be released by Disney.
16. Big Hero 6 (2014)
A superhero movie that isn't like other superhero movies, 'Big Hero 6' is an Academy Award-winning film that steals your heart with its lovable characters and emotional value. It follows the story of a 14-year-old boy named Hiro who is a robotics prodigy. After a tragedy threatens to break his resolve, he finds a friend in his robot companion. As the conspiracy of a villain's world domination comes to light, he assembles the team of his friends who take the mantle of superheroes and collectively save the world.
15. Moana (2016)
Another musical gem from Disney's collection, 'Moana' is an adventure film that you can't afford to miss. It tells the story of a young girl who is set to be the next chief of her village. She is attracted by the ocean but has to stay away from it because of the rules of the tribe. But, when the danger comes knocking on their door, she decides to go against the rules and save their land, no matter what it takes. The journey takes her to a legendary demigod, named Maui, and together they need to return to Mother Nature what was stolen from her a long time ago. If you want your children to understand what pollution and climate change are doing to Earth, show them 'Moana'.
14. Tangled (2010)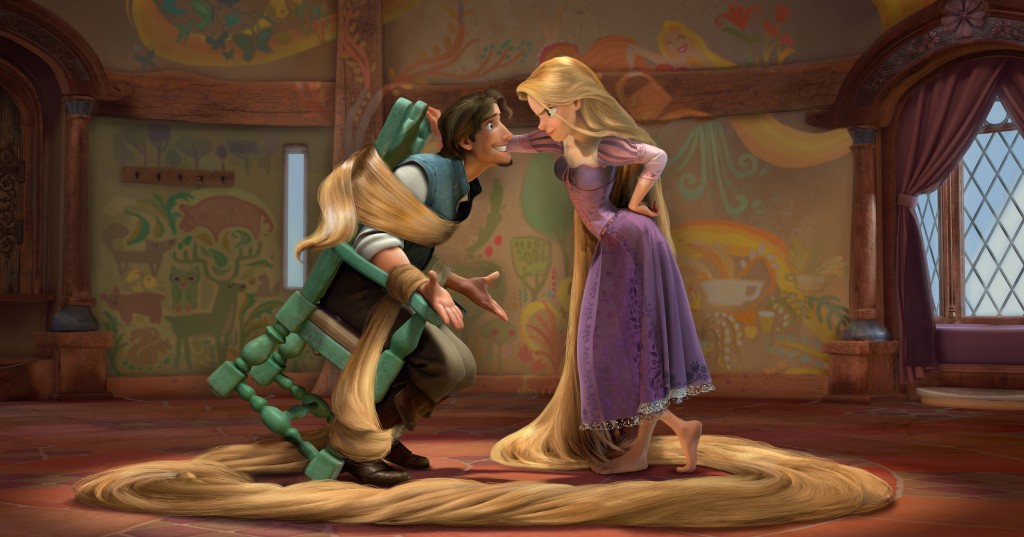 'Tangled' is what Disney dreams are made of. Taking a page out of the fairy tale stories by the Grimm Brothers, it is a revised version of Rapunzel's story. It has a damsel in distress, though she is not your typical damsel. There is a dreamy prince, though he is more of a thief. There is the evil mother, and there is no though here. The princess employs the thief to get her to see the floating lights. Their journey includes a detective horse, a bunch of thugs, a loyal chameleon, and lots of singing.
13. Monsters, Inc. (2001)
Are you scared of the monster under your bed and try to stay strong to not cry out in fear? Well, the monsters actually need you to shriek as loud and shrilly as possible. Their jobs depend on it! Don't believe me? Watch 'Monsters, Inc.'. This film introduces us to the world of monsters who are just doing their job, trying to scare kids at night. There are various rules that govern their world, and one of them is for things not to cross between their world and that of humans. So, when a little girl enters their world, two monsters try to keep her a secret and get her back to her own world as soon as possible.
12. Ratatouille (2007)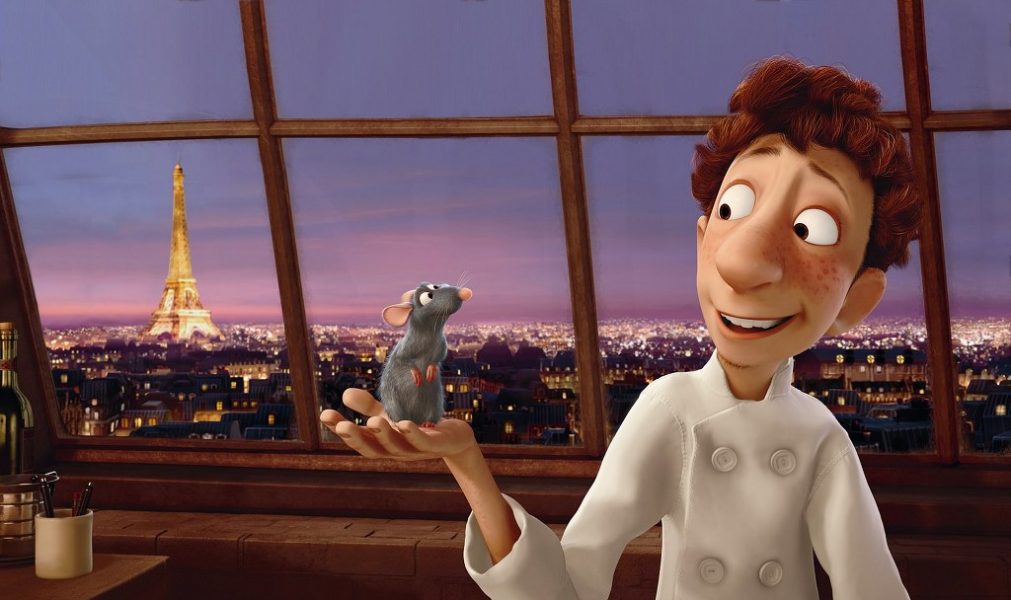 Anyone can cook, and if you have any doubt about that, you should watch 'Ratatouille'. The film follows the story of two chefs who collaborate to make their mark in the culinary world while trying to keep their true nature a secret. Remy is a rat who wants to be a great chef and actually has a great talent for it. But he is a rat and their kind is considered abominable in a kitchen. On the other hand, there is Alfredo. He is the son of a famous chef but doesn't have the skills to save his life. When he comes across Remy, an unlikely partnership develops.
11. Inside Out (2015)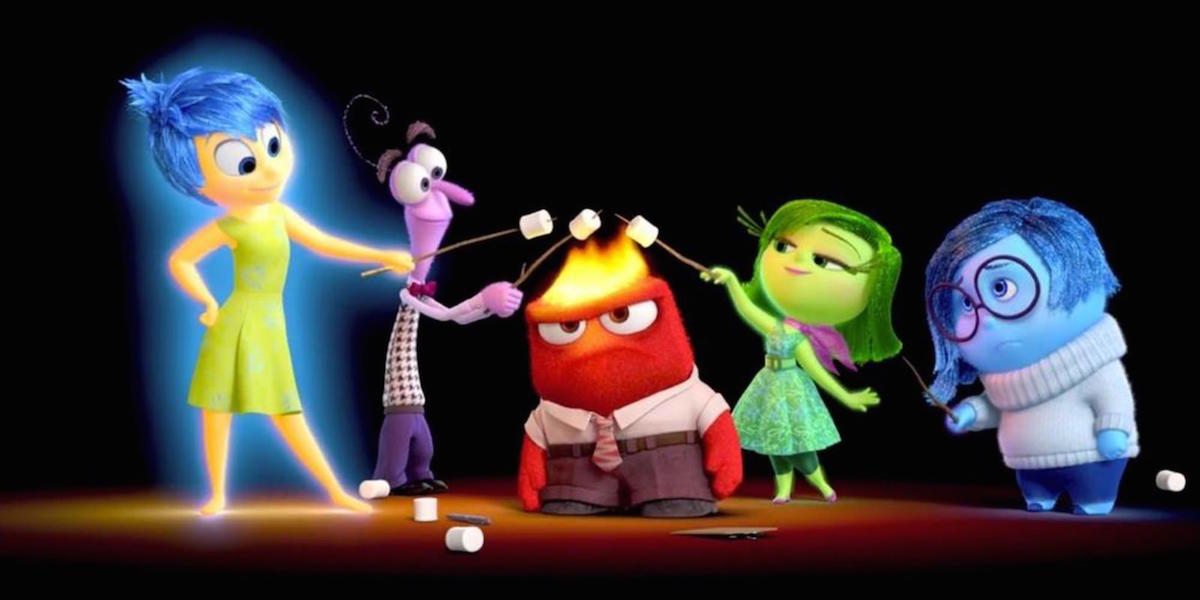 Why do we feel sad? Why are we riddled with anger and happiness isn't the only emotion that drives us? Do we even need to feel anything else? These questions often plague adults, and who provides the answer to it? A children's movie. 'Inside Out' is the perfect example of why Disney movies should not be considered films just for kids. The message of these stories is so incredibly deep that you'll be left blurry-eyed and wonder how Disney manages to pull at the strings of your heart every single time.
10. The Incredibles (2004)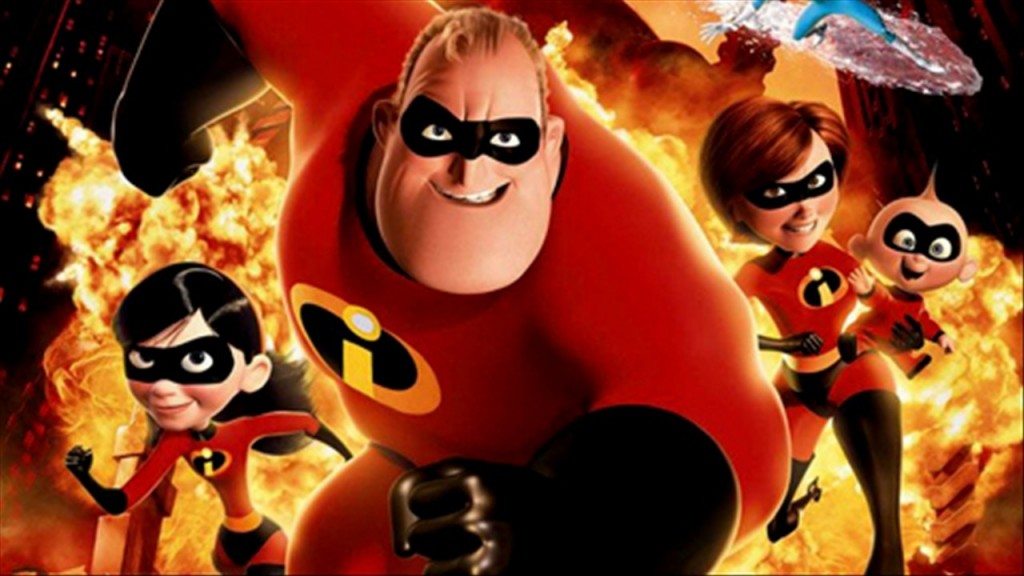 Before Disney indulged itself in the grandiose of the Marvel Cinematic Universe, it had a superhero movie of its own. 'The Incredibles' is perhaps one of the earliest superhero movies that millennials grew up with, which is why it will always have the nostalgia factor no other movie of this genre, no matter how great or successful, can provide. It follows the story of a family of superheroes who have to come out of the shadows to save the world when one of their own is captured by an evil supervillain.
9. Finding Nemo (2003)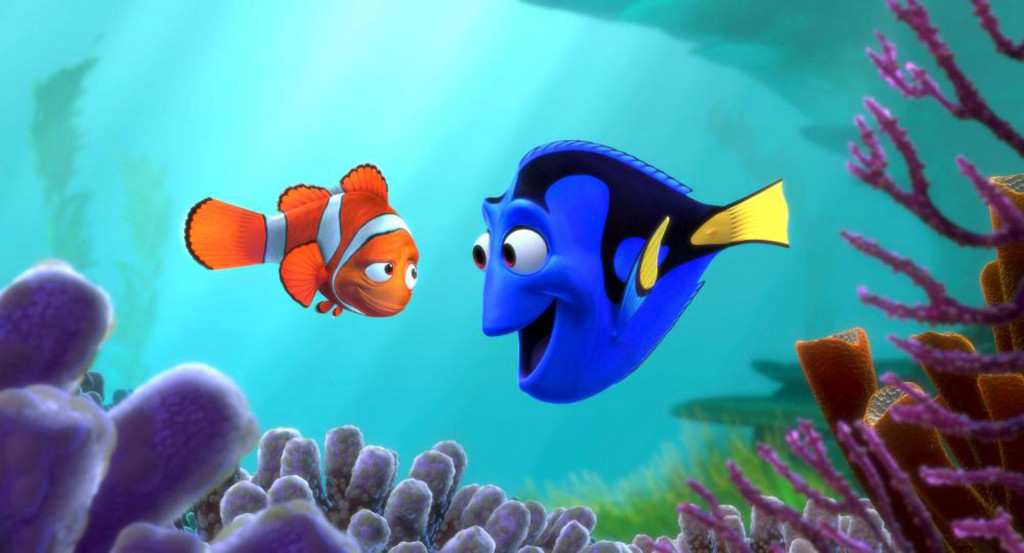 One of the most beloved films from the Disney-Pixar combo, 'Finding Nemo' finds a place in one of the best animated features of all time. The Academy Award-winning film follows the story of a clownfish, who travels from one end of the ocean to another, to find his son who is taken away by the humans. He is assisted in the task by Dory, a fish with short-term memory loss. The film was not only a huge box office success but also received critical acclaim. In 2016, a sequel, 'Finding Dory' was released, which repeated the success of this one.
8. Toy Story (1995)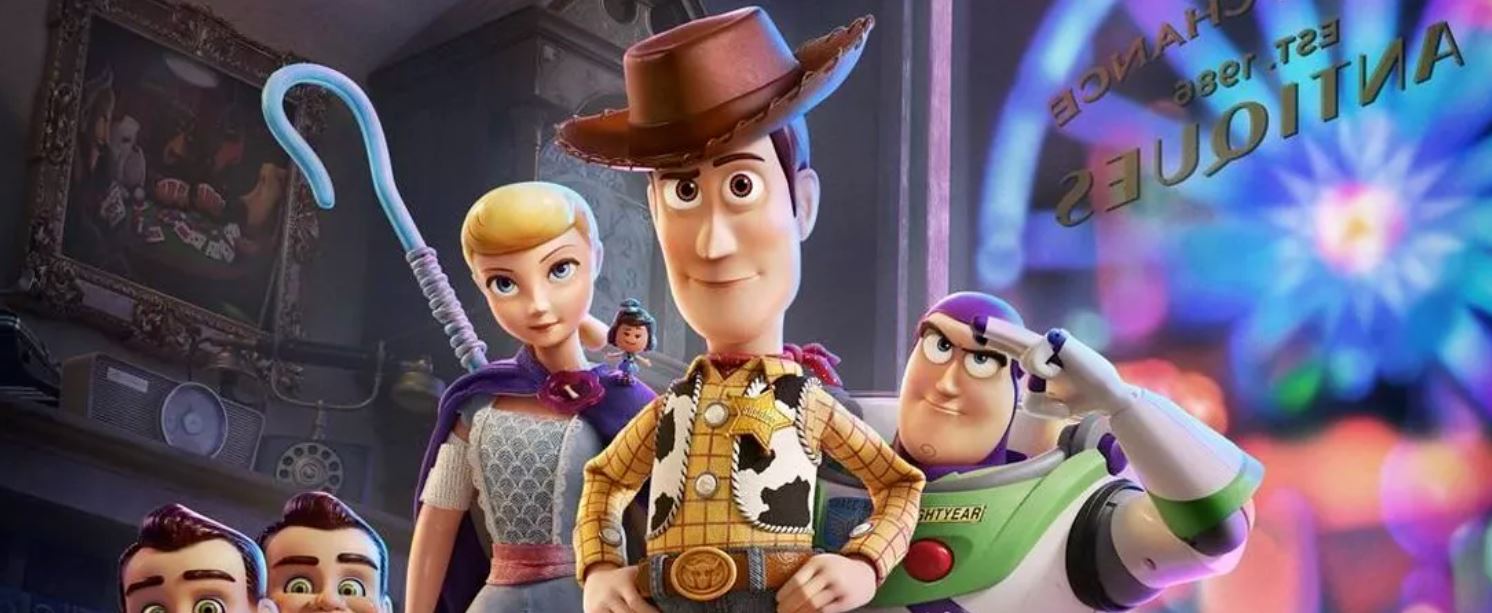 Children are very possessive about their toys. They don't want any other kids to play with them or even touch them. Does this also hold true for the toys? Are they too as possessive of their owners? 'Toy Story' offers a look into the lives of toys and what they feel about their humans. Even though there have been three more movies in the series, the charm of the original can never be recreated. The first film in the series is set in the time before Woody and Buzz were best friends. With the arrival of a new toy, Woody worries if he will lose his importance. So, he hatches a plan to eliminate the new toy.
Read More: Will There be a Toy Story 5?
7. Frozen (2013)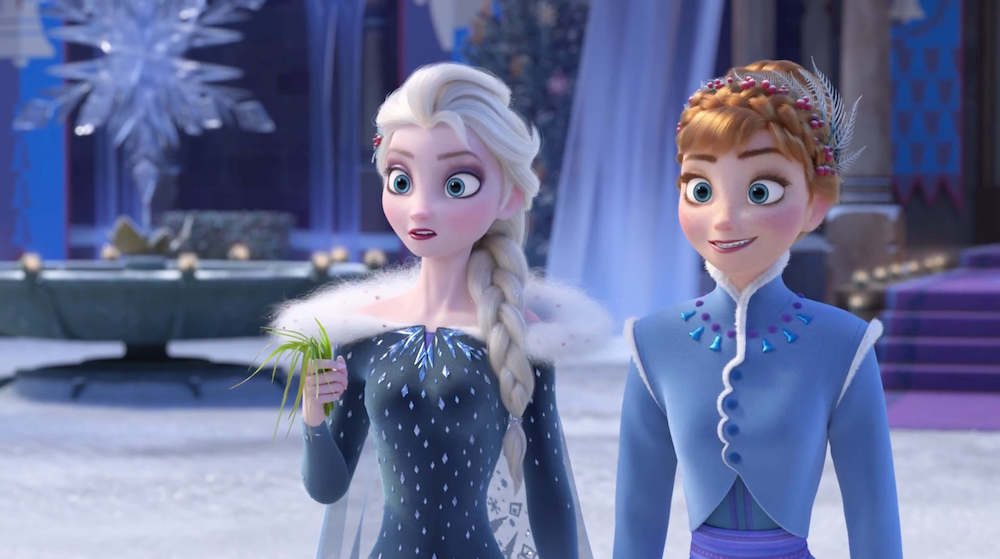 Based on the story by Hans Christian Anderson, 'Frozen' is set in the fictional land of Arendelle. The elder princess Elsa exhibits magical abilities but is unable to control them. After the death of her parents, the weight of the kingdom falls on her, but she maintains her distance from the outside world, including her own sister, Anna. However, on the day of the coronation, her secret comes out. She loses control and all of Arendelle is thrown into a shock of winter. Scared of people around her, Elsa runs away. Anna decides to follow her to the end of the world.
6. Up (2009)
If 'Up' doesn't bring tears to your eyes, then you haven't really caught the emotion of love yet. Everyone wants to grow old with the love of their life, but separation is inevitable. If not in youth, then when you die of old age. How does the other person come to terms with that? Watch 'Up' and you'll know. Also, your heart is definitely going to be in pieces after this, so don't complain that I didn't warn you. It follows the journey of an old man who goes out in search of a place that was his wife's dream destination.
5. The Lion King (1994)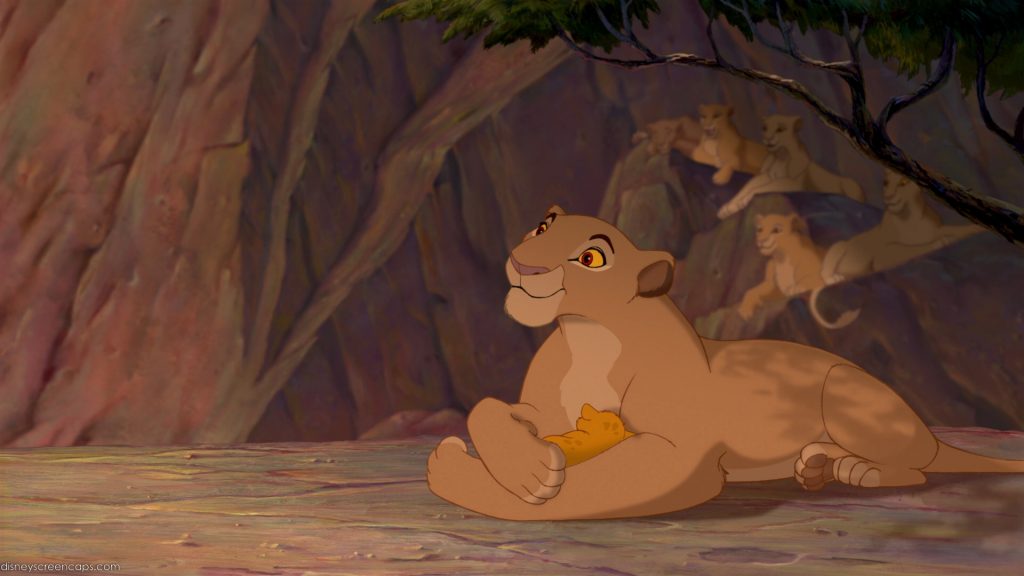 Disney has been remaking the classics into live-action and while this worked well for other films, it was hard for the production house to recreate the magic of 'The Lion King' even with all the technology at their disposal. I mean, the 2019 film was fine, but this, the original one is the real gem, even when the story is practically the same for the both of them. It follows the story of a young lion who is forced to run away from his pride after his uncle's treacherous coup. Simba's father, Mufasa, is killed and the kingdom falls on hard times. For the sake of his people, Simba has to return.
4. WALL-E (2008)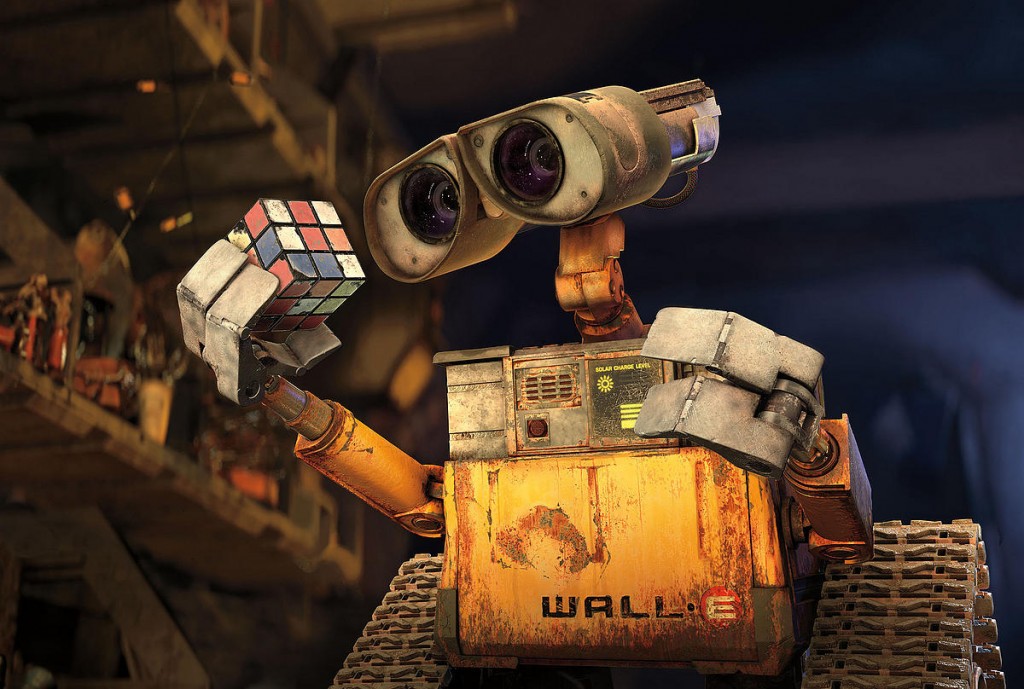 Can robots fall in love? There are a number of films and TV shows now that have explored the premise of sentience and feelings in a machine. But, 'WALL-E' is nothing like them. It doesn't go into the depths of programming and technology to question if artificial intelligence can ever equal human consciousness. This film simply tells the story of love, which sends across the message more effectively than its detail-oriented counterparts. It follows the story of a robot who is sent to clean the waste on the Earth but finds love along the way.
3. Avengers: Endgame (2016)
"Oh, snap!" That's how Disney tweeted about the release of 'Endgame', the biggest movie in the world, on its streaming service. After wowing everyone in the theatres, this spectacle of a film is now available for you to watch whenever you want, wherever you want. Marking the end of an era for MCU (for reasons that we still secretly cry about), it follows the aftermath of the brutal snap by Thanos and the quest of the remaining Avengers to save the world.
Read More: Avengers Endgame Ending, Explained
2. Noelle (2019)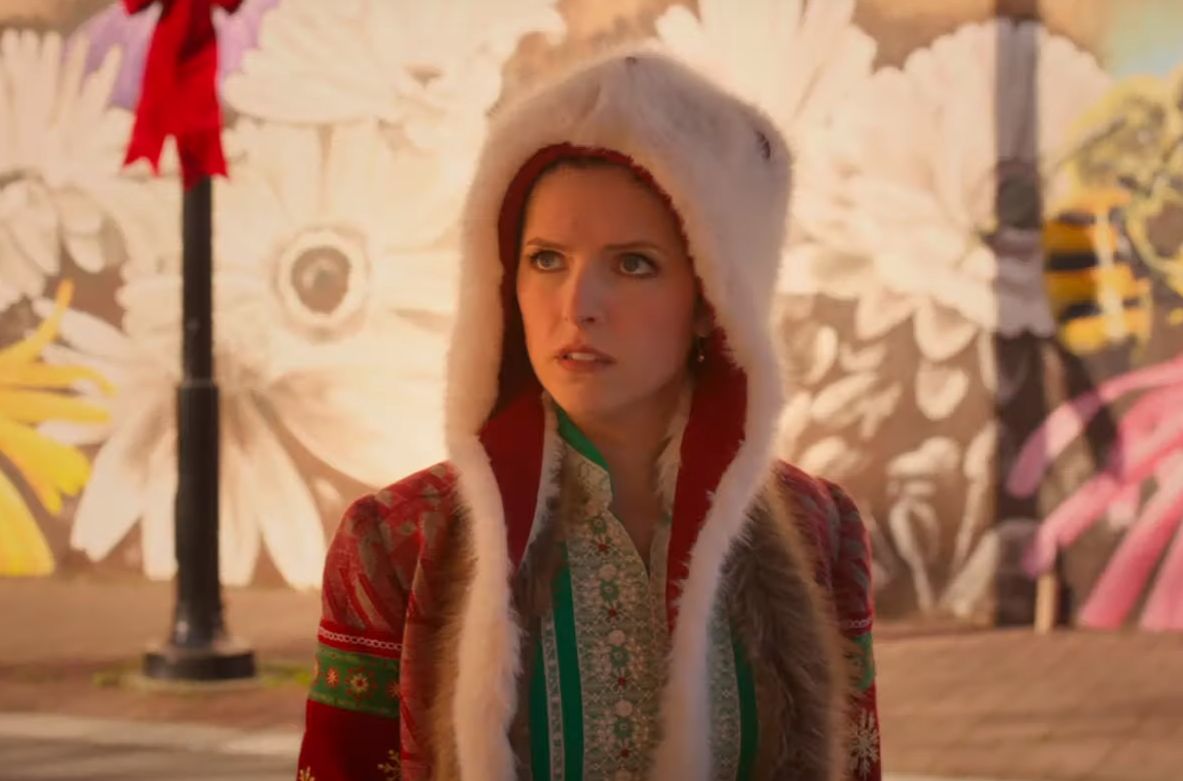 As great as it is to be the part of your family business, it also has a downside that you just can't escape. When a successful business is passed on to you, the pressure is immense, and you wonder if you are really up to it, if you are worthy of the job. Now, this is us with our simple jobs. Imagine it for the family that runs the Santa Claus business! When his father decides to pass on the mantle of Santa to him, Nick becomes agitated. On the advice of his sister, Noelle, he decides to take a weekend off. But it soon extends well beyond that. Now, Noelle has to come out of the North Pole, find her brother and convince him to come back and do the job that is entrusted to him.
1. Lady and the Tramp (2019)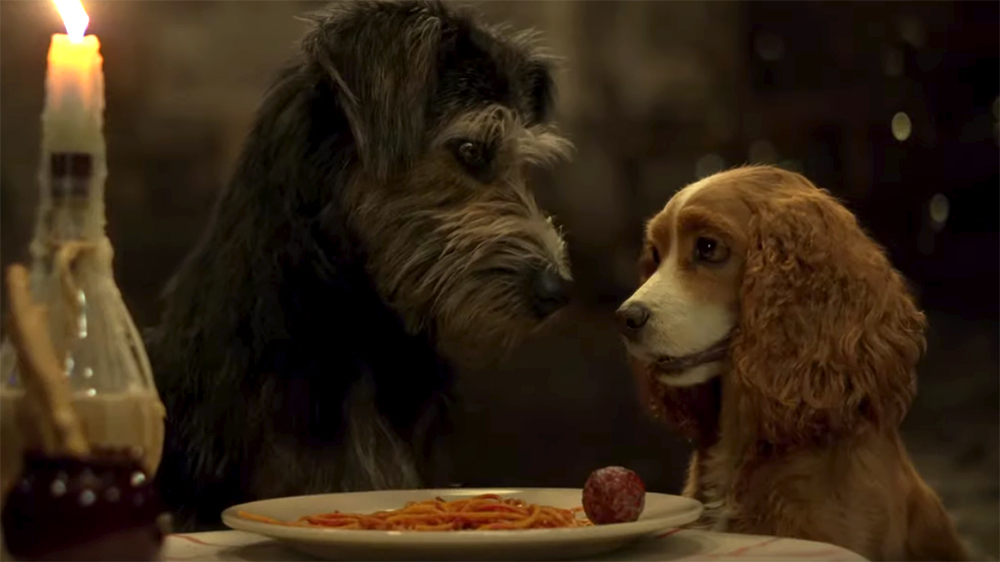 Cynophiles, assemble! With 'Lady and the Tramp', Disney brings a reinvented form of the story that touches the heart of every dog lover. It is released exclusively on Disney Plus, so there is only place for you to enjoy this story that celebrates the love of our canine best friends. Tessa Thompson and Justin Theroux have voiced the characters of Lady and Tramp, respectively. When the high-bred Lady meets the street-smart Tramp, sparks fly, romance blooms, and they embark on various adventures together. Not to forget, that iconic spaghetti kiss. And all of this, in live-action, no less.
Here's the full list of movies available on Disney Plus.
10 Things I Hate About You (1999)
12 Dates of Christmas (2011)
101 Dalmatians (1961)
101 Dalmatians (1996)
101 Dalmatians: Patch's London Adventure (2003)
102 Dalmatians (2000)
20,000 Leagues Under the Sea (1954)
A
The Absent-Minded Professor (1961)
Adventures in Babysitting (2016)
The Adventures of Bullwhip Griffin (1967)
The Adventures of Huck Finn (1993)
The Adventures of Ichabod and Mr. Toad (1949)
African Cats (2011)
The African Lion (1955)
Aladdin (1992)
Aladdin and the King of Thieves (1996)
Alice in Wonderland (1951)
Alice in Wonderland (2010)
Aliens of the Deep (2005)
Alley Cats Strike (2000)
Almost Angels (1962)
America's Heart and Soul (2004)
Amy (1981)
Annie (1999)
Ant-Man (2015)
Apollo: Missions to the Moon (2019)
The Apple Dumpling Gang (1975)
The Apple Dumpling Gang Rides Again (1979)
The Aristocats (1970)
Atlantis: The Lost Empire (2001)
Atlantis: Milo's Return (2003)
Atlantis Rising (2017)
Avatar (2009)
Avengers: Age of Ultron (2015)
Avengers: Endgame (2019)
Babes in Toyland (1961)
Bad Hair Day (2015)
Bambi (1942)
Bambi II (2006)
Bao (2018)
The Barefoot Executive (1971)
Bears (2014)
The Bears and I (1974)
Beauty and the Beast (1991)
Beauty and the Beast: The Enchanted Christmas (1997)
Bedknobs and Broomsticks (1971)
Before the Flood (2016)
Belle's Magical World (1998)
Benji the Hunted (1987)
The BFG (2016)
Big Hero 6 (2014)
The Biscuit Eater (1972)
Bizarre Dinosaurs (2009)
The Black Cauldron (1985)
The Black Hole (1979)
Blackbeard's Ghost (1968)
Blank Check (1994)
Bolt (2008)
Born in China (2016)
Brave (2012)
The Brave Little Toaster Goes to Mars (1998)
The Brave Little Toaster to the Rescue (1997)
Breaking2 (2017)
Brink! (1998)
Brother Bear (2003)
Brother Bear 2 (2006)
Buffalo Dreams (2005)
A Bug's Life (1998)
Camp Nowhere (1994)
Camp Rock (2008)
Camp Rock 2: The Final Jam (2010)
Cadet Kelly (2002)
Can of Worms (1999)
Candleshoe (1977)
Captain Marvel (2019)
Cars (2006)
Cars 2 (2011)
Cars 3 (2017)
Casebusters (1986)
The Castaway Cowboy (1974)
The Cat From Outer Space (1978)
Cloud 9 (2014)
Cheetah (1989)
The Cheetah Girls (2003)
The Cheetah Girls 2 (2006)
The Cheetah Girls: One World (2008)
Chicken Little (2005)
Chimpanzee (2012)
The Christmas Star (1986)
The Chronicles of Narnia: The Lion, the Witch and the Wardrobe (2005)
The Chronicles of Narnia: Prince Caspian (2008)
Cinderella (1950)
Cinderella II: Dreams Come True (2002)
Cinderella III: A Twist in Time (2007)
College Road Trip (2008)
The Color of Friendship (2000)
The Computer Wore Tennis Shoes (1969)
Confessions of a Teenage Drama Queen (2004)
The Country Bears (2002)
Cow Belles (2006)
The Crimson Wing: Mystery of the Flamingos (2008)
Dadnapped (2009)
Darby O'Gill and the Little People (1959)
Dan in Real Life (2007)
Davy Crockett and the River Pirates (1956)
Davy Crockett, King of the Wild Frontier (1955)
Descendants (2015)
Descendants 2 (2017)
Deep Blue (2003)
Den Brother (2010)
Diana: In Her Own Words (2017)
Diary of a Wimpy Kid (2010)
Dinosaur (2000)
Don't Look Under the Bed (1999)
Double Teamed (2002)
Doug's 1st Movie (1999)
DuckTales: The Movie, Treasure of the Lost Lamp (1990)
Dumbo (1941)
Dumbo (2019)
Easter Island Unsolved (2009)
Eddie's Million Dollar Cook-Off (2003)
Eight Below (2006)
Emil and the Detectives (1964)
The Emperor's New Groove (2000)
Empire of Dreams: The Story of the Star Wars Trilogy (2004)
Escape to Witch Mountain (1975)
The Even Stevens Movie (2003)
Expedition Mars: Spirit & Opportunity (2016)
An Extremely Goofy Movie (2000)
Fantasia (1940)
Fantasia 2000 (2000)
Fantastic Four (1994)
Finding Dory (2016)
Finding Nemo (2003)
The Finest Hours (2016)
First Kid (1996)
Flight of the Navigator (1986)
The Fox and the Hound (1981)
The Fox and the Hound 2 (2006)
Flicka (2006)
The Flood (2018)
Flubber (1997)
Frank and Ollie (1995)
Freaky Friday (1977)
Freaky Friday (2003)
Freaky Friday (2018)
Free Solo (2018)
Frenemies (2012)
Frozen (2013)
Full-Court Miracle (2003)
Fun and Fancy Free (1947)
Fuzzbucket (1986)
The Game Plan (2007)
Garfield: A Tail of Two Kitties (2006)
Geek Charming (2011)
Genius (1999)
Get a Clue (2002)
The Ghosts of Buxley Hall (1980)
Giants of the Deep Blue (2018)
Girl vs. Monster (2012)
Go Figure (2005)
Going to the Mat (2004)
The Good Dinosaur (2015)
Good Luck Charlie, It's Christmas! (2011)
A Goofy Movie (1995)
Gotta Kick It Up! (2002)
Great Migrations (2010)
The Great Mouse Detective (1986)
The Great Muppet Caper (1981)
The Greatest Game Ever Played (2005)
Greyfriars Bobby (1961)
Guardians of the Galaxy (2014)
Gus (1976)
H
Halloweentown (1998)
Halloweentown II: Kalabar's Revenge (2001)
Halloweentown High (2004)
Hannah Montana: The Movie (2009)
Hannah Montana and Miley Cyrus: Best of Both Worlds Concert (2008)
The Haunted Mansion (2003)
Heavyweights (1995)
Herbie: Fully Loaded (2005)
Herbie Goes Bananas (1980)
Herbie Goes to Monte Carlo (1977)
Herbie Rides Again (1974)
Hercules (1997)
High School Musical (2006)
High School Musical 2 (2007)
High School Musical 3: Senior Year (2008)
Hocus Pocus (1993)
Home on the Range (2004)
Honey, I Blew Up the Kid (1992)
Honey, I Shrunk the Kids (1989)
Honey, We Shrunk Ourselves (1997)
Horse Sense (1999)
Hounded (2001)
How Dogs Got Their Shapes (2005)
How to Build a Better Boy (2014)
The Hunchback of Notre Dame (1996)
The Hunchback of Notre Dame II (2002)
Ice Age: The Great Egg-Scapade (2016)
Ice Princess (2005)
I'll Be Home for Christmas (1998)
The Incredible Journey (1963)
The Incredibles (2004)
Inside Out (2015)
Inspector Gadget (1999)
Inspector Gadget 2 (2003)
Into the Grand Canyon (2019)
Into the Okavango (2018)
Invincible (2006)
Invisible Sister (2015)
Iron Man (2008)
Iron Man 3 (2013)
Iron Will (1994)
Jack (1996)
James and the Giant Peach (1996)
Jane (2017)
The Jennie Project (2001)
Johnny Kapahala: Back on Board (2007)
Johnny Tsunami (1999)
Jonas Brothers: The 3D Concert Experience (2009)
The Journey of Natty Gann (1985)
Journey to the Center of the Earth (1959)
Journey to Shark Eden (2010)
Jump In! (2007)
Jumping Ship (2001)
Justin Morgan Had a Horse (1972)
The Jungle Book (1967)
The Jungle Book 2 (2003)
The Jungle Book: Mowgli's Story (1998)
Jungle Cat (1959)
Jungle 2 Jungle (1997)
Kazaam (1996)
The Kid (2000)
A Kid in King Arthur's Court (1995)
Kim Possible (2019)
Kim Possible Movie: So the Drama (2005)
Kingdom of the Apes: Battle Lines (2017)
Kingdom of the Blue Whale (2009)
Kingdom of the White Wolf (2019)
Kronk's New Groove (2005)
Lady and the Tramp (1955)
Lady and the Tramp II: Scamp's Adventure (2001)
Lemonade Mouth (2011)
Leroy & Stitch (2006)
Let It Shine (2012)
Life Is Ruff (2005)
Life-Size 2 (2018)
Life With Mikey (1993)
Lilo & Stitch (2002)
Lilo & Stitch 2: Stitch Has a Glitch (2005)
The Lion Guard (2015)
The Lion King (1994)
The Lion King 1½ (2004)
The Lion King II: Simba's Pride (1998)
The Little Mermaid (1989)
The Little Mermaid II: Return to the Sea (2000)
The Little Mermaid: Ariel's Beginning (2008)
The Living Desert (1953)
The Lizzie McGuire Movie (2003)
The Lost Tomb of Alexander the Great (2019)
The Love Bug (1969)
The Luck of the Irish (2001)
Man Among Cheetahs (2017)
The Many Adventures of Winnie the Pooh (1977)
Mars: Inside SpaceX (2018)
Marvel Rising: Secret Warriors (2018)
Marvel Studios: Assembling a Universe (2014)
Mary Poppins (1964)
Meet the Deedles (1998)
Meet the Robinsons (2007)
Melody Time (1948)
Mickey, Donald, Goofy: The Three Musketeers (2004)
Mickey's Once Upon a Christmas (1999)
Mickey's Twice Upon a Christmas (2004)
Mighty Joe Young (1998)
The Million Dollar Duck (1971)
Millions (2005)
Minutemen (2008)
Miracle (2004)
Miracle at Midnight (1998)
Miracle in Lane 2 (2000)
Miracle Landing on the Hudson (2014)
Miracle on 34th Street (1947)
Mission to the Sun (2018)
The Mistle-Tones (2012)
Moana (2016)
Monkey Kingdom (2015)
Mom's Got a Date With a Vampire (2000)
Monsters, Inc. (2001)
Monsters University (2013)
Motocrossed (2001)
Mr. Boogedy (1986)
Mulan (1998)
Mulan II (2005)
The Muppet Christmas Carol (1992)
The Muppet Movie (1979)
The Muppets (2011)
Muppets Most Wanted (2014)
Muppet Treasure Island (1996)
My Favorite Martian (1999)
N
National Treasure: Book of Secrets (2007)
Newsies (1992)
Newsies: The Broadway Musical (2017)
The Nightmare Before Christmas (1993)
Now You See It… (2005)
Old Yeller (1957)
Oliver & Company (1988)
Once Upon a Mattress (2005)
Operation Dumbo Drop (1995)
One Magic Christmas (1985)
The Other Me (2000)
The Pacifier (2005)
The Parent Trap (1961)
The Parent Trap (1998)
Paris to Pittsburgh (2018)
Perri (1957)
Pete's Dragon (1977)
Pete's Dragon (2016)
Peter Pan (1953)
Phantom of the Megaplex (2000)
Phineas and Ferb the Movie: Across the 2nd Dimension (2011)
Piglet's Big Movie (2003)
Pinocchio (1940)
Pirates of the Caribbean: At World's End (2007)
Pirates of the Caribbean: The Curse of the Black Pearl (2003)
Pirates of the Caribbean: Dead Man's Chest (2006)
Pirates of the Caribbean: On Stranger Tides (2011)
Pixar Short Films Collection Volume 1 (2007)
Pixel Perfect (2004)
Planet of the Birds (2018)
Pocahontas (1995)
Pocahontas II: Journey to a New World (1998)
Pollyanna (1960)
The Poof Point (2001)
Pooh's Grand Adventure: The Search for Christopher Robin (1997)
Pooh's Heffalump Movie (2005)
The Prince and the Pauper (1962)
The Prince and the Pauper (1990)
The Princess and the Frog (2009)
The Princess Diaries (2001)
The Princess Diaries 2: A Royal Engagement (2004)
Princess Protection Program (2009)
The Proud Family Movie (2005)
Purl (2018)
Queen of Katwe (2016)
Quints (2000)
Ratatouille (2007)
Read It and Weep (2006)
Ready to Run (2000)
Recess: All Growed Down (2003)
Recess: School's Out (2001)
Recess: Taking the 5th Grade (2003)
The Reluctant Dragon (1941)
Remember the Titans (2000)
The Rescuers (1977)
The Rescuers Down Under (1990)
Return From Witch Mountain (1978)
The Return of Jafar (1994)
Return to Halloweentown (2006)
Return to Never Land (2002)
Return to Oz (1985)
Richie Rich's Christmas Wish (1998)
Right on Track (2003)
A Ring of Endless Light (2002)
Rip Girls (2000)
Robin Hood (1973)
The Rocketeer (1991)
Rogue One: A Star Wars Story (2016)
The Rookie (2002)
Rookie of the Year (1993)
Roving Mars (2006)
Ruby Bridges (1998)
Sacred Planet (2004)
Sea of Hope: America's Underwater Treasures (2017)
Saludos Amigos (1943)
Sammy, the Way-Out Seal (1962)
The Sandlot (1993)
The Santa Clause (1994)
The Santa Clause 2 (2002)
The Santa Clause 3: The Escape Clause (2006)
Santa Paws 2: The Santa Pups (2012)
Saving Mr. Banks (2013)
Science Fair (2018)
The Scream Team (2002)
Secret of Life (1956)
The Secret of the Magic Gourd (2007)
Secret of the Wings (2012)
Secretariat (2010)
Secrets of Christ's Tomb: Explorer Special (2017)
Secrets of the King Cobra (2012)
The Shaggy D.A. (1976)
The Shaggy Dog (1959)
The Shaggy Dog (2006)
Sharks of Lost Island (2013)
Sharpay's Fabulous Adventure (2011)
Shipwrecked (1991)
The Sign of Zorro (1958)
Silver Surfer (1998)
Sister Act (1992)
Sister Act 2: Back in the Habit (1993)
Skyrunners (2009)
Sleeping Beauty (1959)
Snow White and the Seven Dwarfs (1937)
Snowball Express (1972)
The Sound of Music (1965)
Smart House (1999)
Snow Dogs (2002)
Snowglobe (2007)
So Weird (1999)
The Sorcerer's Apprentice (1940)
SparkShorts (2019)
Steamboat Willie (1928)
Star Wars: A New Hope (1977)
Star Wars: Attack of the Clones (2002)
Star Wars: The Clone Wars (2008)
Star Wars: The Empire Strikes Back (1980)
Star Wars: The Force Awakens (2015)
Star Wars: The Phantom Menace (1999)
Star Wars: Return of the Jedi (1983)
Star Wars: Revenge of the Sith (2005)
Starstruck (2010)
Stepsister From Planet Weird (2000)
Stitch! The Movie (2003)
Stonehenge Decoded: Secrets Revealed (2008)
The Story of Robin Hood and His Merrie Men (1952)
The Strongest Man in the World (1975)
Stuck in the Suburbs (2004)
The Suite Life Movie (2011)
Sultan and the Rock Star (1980)
Super Buddies (2013)
The Swap (2016)
Swiss Family Robinson (1940)
Swiss Family Robinson (1960)
The Sword in the Stone (1963)
Tall Tale (1995)
Tangled (2010)
Tangled: Before Ever After (2017)
Tarzan & Jane (2002)
Teacher's Pet (2004)
Teen Beach Movie (2013)
Teen Beach Movie 2 (2015)
Teen Spirit (2011)
That Darn Cat! (1965)
That Darn Cat (1997)
Those Calloways (1965)
The Three Caballeros (1945)
Three Days (2001)
Three Men and a Baby (1987)
Three Men and a Little Lady (1990)
The Three Musketeers (1993)
The Tigger Movie (2000)
The Thirteenth Year (1999)
Thor: The Dark World (2013)
Thumbelina (1994)
Tiger Cruise (2004)
Tinker Bell (2008)
Tinker Bell and the Great Fairy Rescue (2010)
Tinker Bell and the Lost Treasure (2009)
Titanic: 20 Years Later With James Cameron (2017)
Tom and Huck (1995)
Toy Story (1995)
Toy Story 2 (1999)
Toy Story 3 (2010)
Trail of the Panda (2009)
Treasure Island (1950)
Treasure Planet (2002)
Treasure of Matecumbe (1976)
Tree Climbing Lions (2018)
TRON (1982)
TRON: Legacy (2010)
Tru Confessions (2002)
Tuck Everlasting (2002)
Turner & Hooch (1989)
'Twas the Night (2001)
Twitches (2005)
Twitches Too (2007)
U
The Ugly Dachshund (1966)
The Ultimate Christmas Present (2000)
Under The Sea: A Descendants Short Story (2018)
Unidentified Flying Oddball (1979)
Up (2009)
Up, Up and Away (2000)
Valiant (2005)
The Vanishing Prairie (1954)
Waking Sleeping Beauty (2010)
Wall-E (2008)
Wendy Wu: Homecoming Warrior (2006)
While You Were Sleeping (1995)
Whispers: An Elephant's Tale (2000)
White Fang (1991)
White Wilderness (1958)
Who Framed Roger Rabbit (1988)
Wizards of Waverly Place: The Movie (2009)
The Wizards Return: Alex vs. Alex (2013)
The Wild (2006)
Wild Yellowstone (2015)
Willow (1988)
Winged Seduction: Birds of Paradise (2012)
Wings of Life (2011)
Winnie the Pooh (2011)
Winnie the Pooh: A Very Merry Pooh Year (2002)
Winnie the Pooh: Springtime With Roo (2004)
World's Greatest Dogs (2016)
Wreck-It Ralph (2012)
You Lucky Dog (1998)
You Wish! (2003)
The Young Black Stallion (2003)
Zapped (2014)
Zenon: Girl of the 21st Century (1999)
Zenon: The Zequel (2001)
Zenon: Z3 (2004)
Zombies (2018)
Zootopia (2016)