Think about the TV channels you were addicted to when you were a kid, and if Disney isn't one of them then what the hell were you watching! HBO, ABC, NBC, Netflix, Hulu and Amazon are great and all, but if there is one place that was, and continues to be, a comfort watch for children, it is Disney. Be it the swoon-worthy TV movies it produces or the entertaining comedies that even our parents would love to watch with us, Disney has never disappointed.
With the launching of its own streaming service, it has increased the scale of its services and is ready to launch a great bunch of movies and TV shows. Not just that, it also houses our favourite, classic TV shows, so that if we ever feel like boarding the nostalgia train, we'll always have the ticket handy. Apart from that, the streaming service is also set to provide exciting new stories that interest kids and adults alike. In short, Disney Plus is wholesome family entertainment. Here is the list of best TV shows available on Disney Plus.
20. Star Wars Resistance (2018-)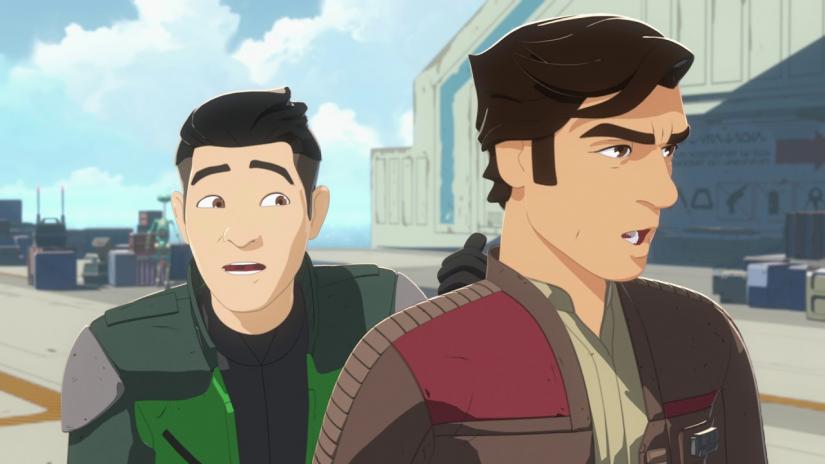 Star Wars Resistance is continuation between Return of Jedi, last episode from the original trilogy and Force Awakens, the first episode from the sequel trilogy. It starts three decades after Return of Jedi. Rather than exploring the backstories of the towering figures, the protagonist of Resistance is a completely new character, Kazuda Xiono. Even though he is nothing like Luke Skywalker, in the grand scheme of themes initially, he is no small fry either – as he is an important mission as assigned to him by Poe Dameron: to spy on the budding First Order insurgence, and the story picks up almost immediately as Kaz is sent to Colossus, a refuelling space-station on Castilon, to gather relevant intel, while maintaining his cover as a regular mechanic at the station.
19. Wizards of Waverly Place (2007-2012)
Every family has a secret. There are skeletons in everyone's closet and they want to keep it out of everyone's eyes. For Russos, that secret is magic, and the closet is actually a lair where there is a portal that allows them to enter the wizarding world. Jerry Russo lives in New York with his wife and their three children. He is a wizard and all of his kids possess magical abilities. However, only one of them will get to keep them forever. His wife is a mortal, and when the competition decides which child gets to stay a wizard, the other two will become mortal too. This sparks a spirit of rivalry between the kids and they try to best each other all the time. Amidst all of this, they also have to be very careful because they live in the mortal world and their secret shouldn't come out.
18. Vampirina (2017-)
Moving is always a difficult thing for kids. To leave their friends in one place, completely uprooted from the life they have gotten used to, and start all over again in a new place isn't something anyone wants to get used to. But it happens, and kids have to adapt. When Vee moves to Pennsylvania, she too goes through this troubling transition. But things are a lot trickier for her as compared to normal teens. For starters, she is a vampire. In fact, her whole family is made of vampires, and they have only recently left their home in Transylvania. The exposure to the human world and to learn their ways is important for them, while they host fellow ghouls and goblins in their Bed and Breakfast service. Thankfully, Vee is not alone. She quickly becomes friends with a next-door human, Poppy, and Bridget, to make things better for herself.
17. Sydney to the Max (2019-)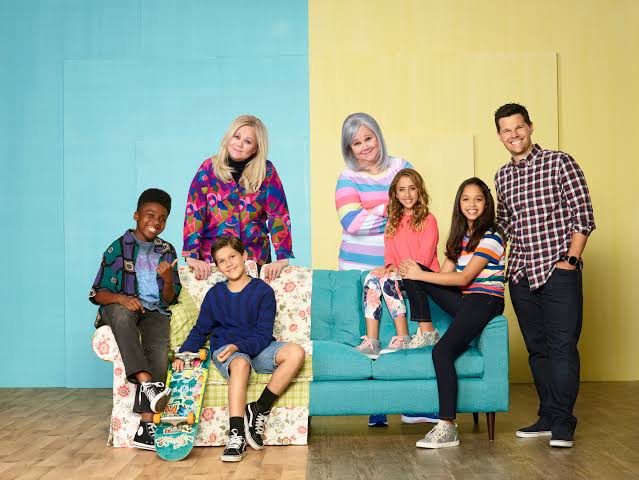 One of the things that every adult does is reminisce about their childhood and compare it with the one that kids have these days. They point out how much the world has changed, the games they used to play, the things they used to eat, the restrictions they used to have, and all the other things that make their childhood a better time than now. But no matter what, there are some things that never change. In 'Sydney to the Max', we get to witness the life of two 12-year-old kids. Sydney lives in present-day, while Max is in 1992. Despite the difference of decades between them, they fall into similar situations.
16. Lizzie McGuire (2001-2004)
Disney has always paved the way for young talent, and this is proved by the various TV series which served as the starting point for the people who are superstars now. Zendaya got her break with 'Shake it Up', Selena Gomez was a part of 'Wizards of Waverly Place', Miley Cyrus won hearts with 'Hanna Montana' and Zac Efron became a heartthrob after 'High School Musical'. (All of these shows and movies are available on Disney Plus) Hillary Duff is one of those whose career received a boost with Disney. She stars in 'Lizzie McGuire' as the titular heroine who goes through her teenage years, trying to build friendships and exploring her own identity. The great news for the fans of the show is that a sequel series is in works and the lead cast is set to reprise their roles.
15. Tron: Uprising (2012-2013)
The world of 'Tron' was established with the 1982 film of the same name. It stars Jeff Bridges in the role of a programmer who is thrown in the world of software and programming, where it isn't something that he can interact only through his computer. He discovers a whole different world here, and an evil force that is hell-bent to take over it. The sequel was released in 2010, and it is between the events of these films that 'Tron: Uprising' is set. This limited series focuses on the story of Beck, a young program, who trains under the guidance of Tron and becomes the leader of the revolution against General Tesler, who doesn't have good intentions for their world.
14. Phineas and Ferb (2007-2015)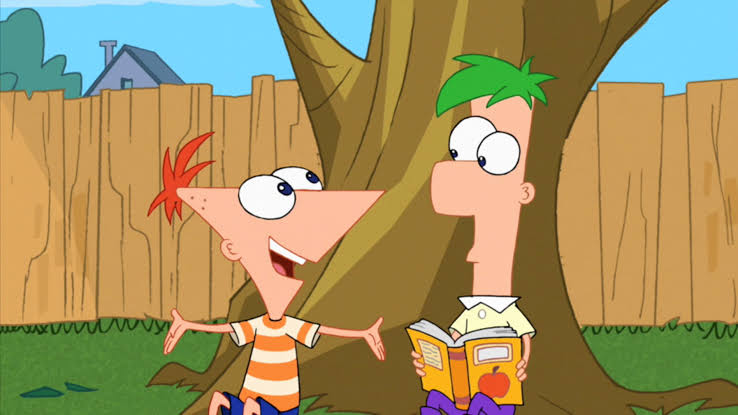 Aren't younger siblings a riot? They are irritating and frustrating and you wish you could tell your parents about all the mischiefs they indulge in when there is no adult present. Realistically, a lot of older siblings have tortured the younger ones by complaining about them to their parents. But this task proves maddeningly tricky for Candace. Her brothers, Phineas and Ferb, are always up to something. They don't listen to her which annoys her, and what's worse is that whenever she tries to expose them, something removes every trace of their plans. Meanwhile, the boys' pet platypus turns out to be a secret agent on the quest to foil the plans of an evil scientist.
13. DuckTales (2017-)
'Duck Tales' is a 1987 series that focuses on a set of beloved Disney characters. A reboot of it was created in 2017, which was received well critically and lived up to the legacy of the original. With its third season in the pipeline, 'DuckTales' has actors like David Tennant, David Pudi, Ben Schwartz and Bobby Moynihan voicing the lead characters. The central character is Scrooge McDuck, a reclusive old duck who is reunited with his nephew, Donald Duck, after the span of a decade. Donald asks Scrooge to take care of his three nephews- Huey, Dewey and Louie- who are mischievous triplets. Despite their naughtiness, Scrooge takes a liking to them and his sense of adventure is rekindled.
12. Boy Meets World (1993-2000)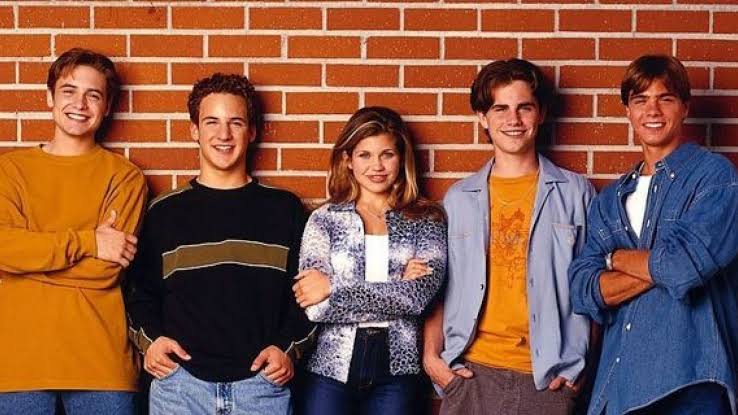 'Boy Meets World' focuses on the story of a sixth-grader, Cory Matthews and his best friend, Shawn Hunter. The boys are not interested in studies at all and find other things to keep themselves distracted. It also focuses on the efforts of their teacher George Feeny to lure them towards books and get good grades, to secure their future. However, they shake him off every time. As the storyline moves forward and the children grow up, we see them struggling with various issues while coming to terms with other things. They also reach an understanding with their parents and come to know about all the pain and suffering they go through to keep them happy. The timelessness of the story allowed Disney to reboot the series, under the name of 'Girl Meets World' with different leads with some actors returning to reprise their roles as adults.
11. Star Wars: The Clone Wars (2008-)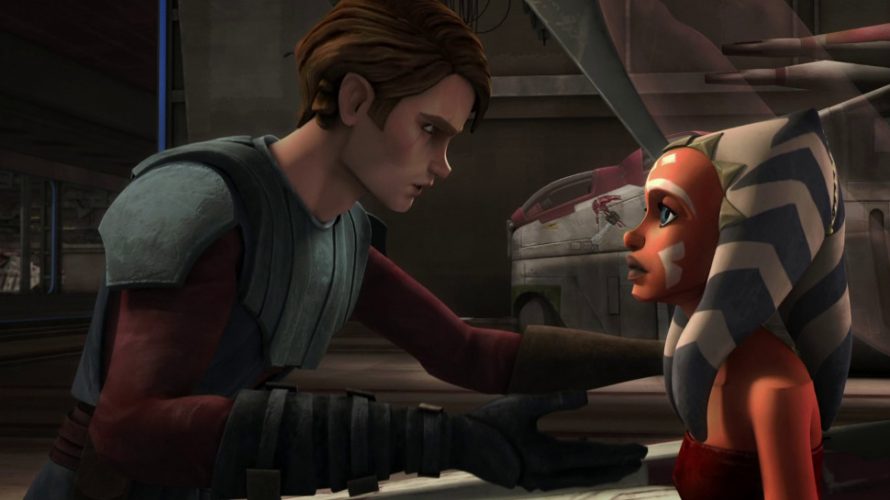 The Star Wars universe is so grand and full of legends that you could go on and on with its stories and you'd still have enough material for yet another film series. To pack all of it in a handful of movies is impossible, which is where the TV shows come into play. 'The Clone Wars' is one of those supplement shows that serves to fill in the gaps. It is set between the events of 'Attack of the Clones' and 'Revenge of the Sith'. However, once it picked up the pace, the show surpassed its original intentions. Now, it is set to return in February 2020, so you still have enough time to catch up with it.
10. Hostile Planet (2019-)
So, you think life is difficult? A place to live in, easy availability of food and no immediate and looming danger from the predators doesn't cut it for you? I don't mean to belittle, but seriously. Watch 'Hostile Planet' and you'll know how forgiving life is to you. There are places well below the freezing temperature, there are deserts so punishing that you won't survive a day there. And yet, animals have adapted to live in these situations. Take this journey with Bear Grylls and you'll know how much harsher it could have been for you had you been a barnacle gosling!
9. Big Hero 6 The Series (2017-)
'Big Hero 6' is an Academy Award-winning film that follows the story of a young tech prodigy, Hiro Hamada. After the death of his brother, Hiro befriends Baymax, the robot made by Tadashi. The film shows how Hiro recuperates from his grief and rises to the occasion for saving the world from a cruel villain. But he doesn't do this alone. He is helped by his friends, all of whom are tech geniuses. 'Big Hero 6 The Series' continues with their adventures, as they battle new threats while going through some complicated stuff in their personal lives.
8. The Simpsons (1989-)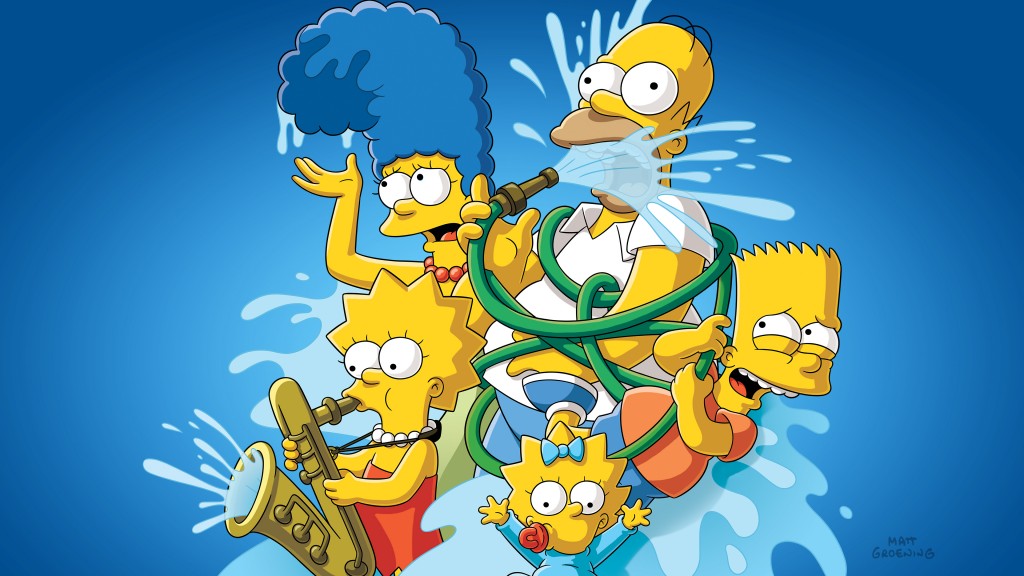 The longest-running scripted primetime series in America, 'The Simpsons' is probably older than most of us. It is so old that there are cases where it is said to have depicted certain events which later came true! Not to forget the on-point political and cultural commentary. With more than 650 episodes in its collection, it is a challenge for binge-watchers. And all of it is available now on Disney Plus. For those who don't know, 'The Simpsons' is set around the life of a middle-class American family and their everyday lives.
7. Gravity Falls (2012-2016)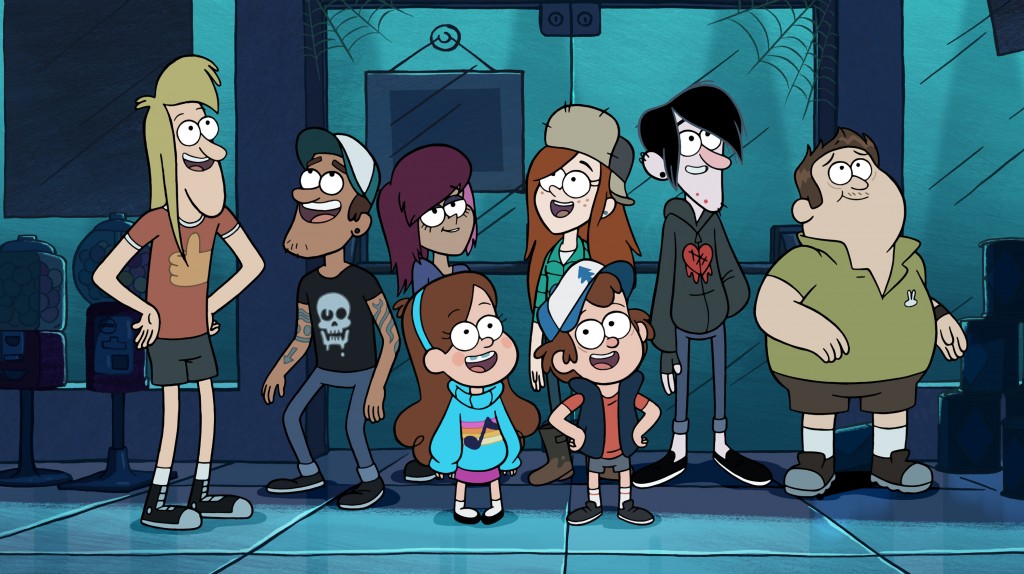 "Hey bro, bro! Why you ackin' so cray-cray?" If you didn't read this in the voice of Mabel Pines, then what are you even doing sitting on that couch all day! 'Gravity Falls' is an Emmy award-winning series that is a tale of adventure, through and through. It begins with Dipper and Mabel Pines arriving at Gravity Falls to spend some time with their great-uncle, Grunkle Stan. At first, it appears to be the most boring town ever, but then Dipper comes across a book by a mysterious writer which tells him about all the weird and scary things in the town. This leads the twins on an adventure where they fight monsters and aliens, and everything in between.
6. Encore! (2019)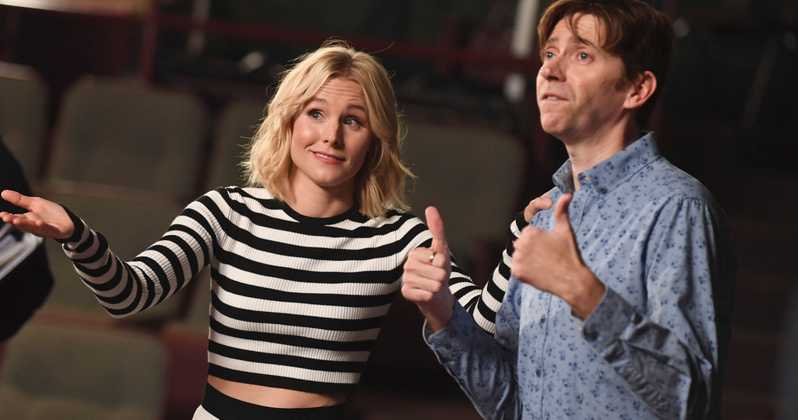 Disney princess Kristen Bell hosts this unscripted reality show which is bound to make you nostalgic if you were a theatre nerd back in school. For most of us, high school is remembered as one of the best times, especially the groups who spent a lot of time together, sharing their love and talent for music and theatre. In these times, we are all full of hopes and dreams. But once the school ends, reality comes crashing down on us and we are forced to choose the things that take us miles away from where we dreamt to be. With 'Encore!', Disney means to reignite that fire. It brings back crews from various high schools and gives them the task to perform the same musical that they had all those years ago.
5. The World According to Jeff Goldblum (2019)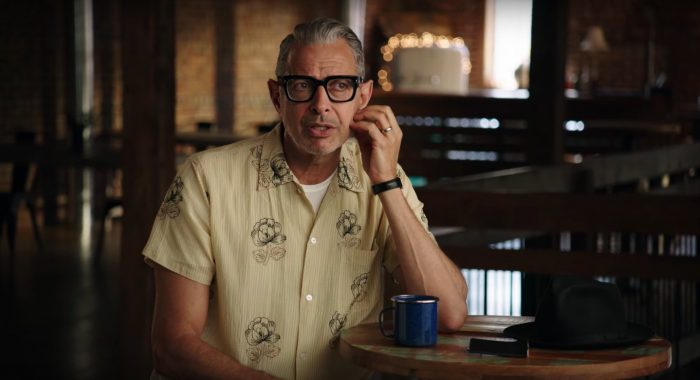 Jeff Goldblum is known for playing the roles of scientists in movies like 'Jurassic World' and 'Independence Day', but he has never explored things like he is poised to in this brand-new series by Disney. And don't worry, he will not start talking about dinosaurs and aliens. Rather, he focuses on the things that are so familiar to us that we don't think twice about them. Now, with his quirky personality, he will make things like sneakers and bicycles and ice cream interesting again. 'The World According to Jeff Goldblum' allows you to view the world through the actor's perspective.
4. High School Musical: The Musical (2019)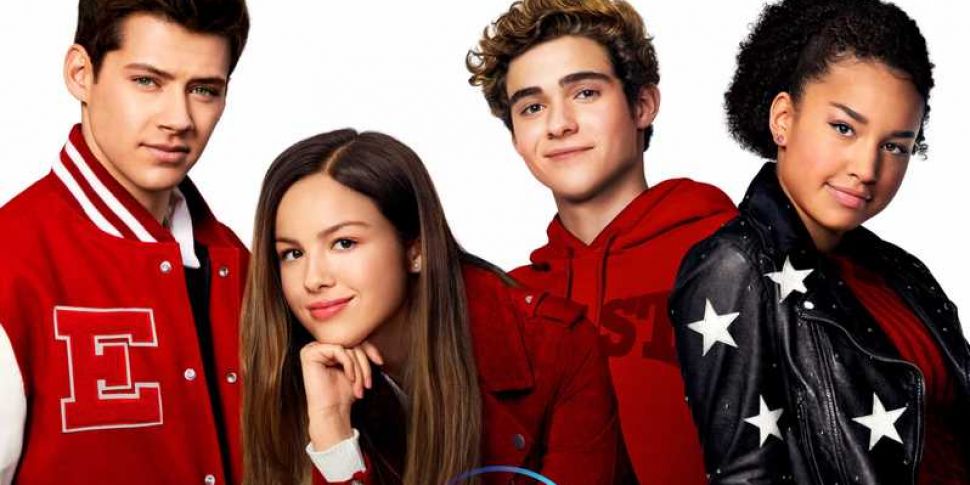 Disney's romantic comedy film 'High School Musical' follows the story of a group of high school students who try to find a balance between their passion for music and other ventures. The story focuses on Zac Efron's Troy Bolton and Vanessa Hudgens' Gabriella Montez. The first two films were released as TV movies, but by the time the third film was made, the series had gained immense popularity, which encouraged the production house to give it a theatrical release. Further, the series continued to inspire spin-offs and remakes. A reimagining of the story comes in the form of this show, 'High School Musical: The Musical'. Set in East High School, it follows a group of students who find a passion for theatre and stage and music, which tackling their school and teen life.
Read More: Upcoming Disney Plus Movies
3. Marvel's Hero Project (2019)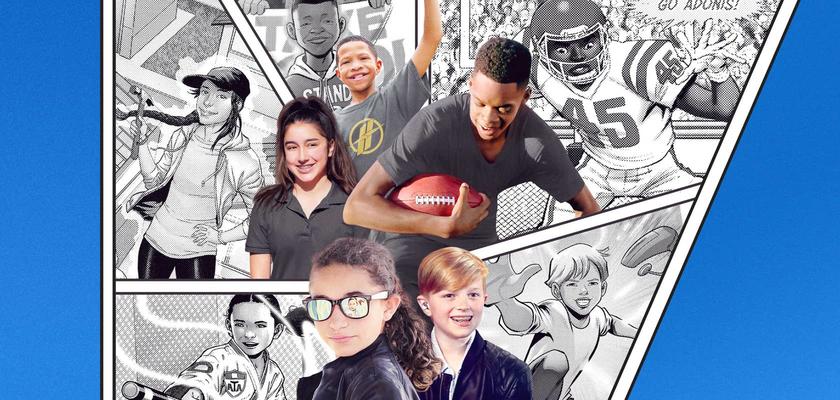 The collaboration of Disney and Marvel has proved incredibly fruitful to both of them. While the superhero genre allowed Disney to move beyond its image, it gave Marvel an opportunity to go as big as possible with its characters. But Disney has always been about being uplifting and spreading a message that the children can inculcate in their lives. So, how do you take this superhero project a step further? With the help of Marvel, this docuseries focuses on the real-life heroes who don't need serums or spider bites to do good. They don't even need to be adults, to make their mark and save the world. It is the stories of these super kids that 'Marvel's Hero Project' brings to us.
Read More: Upcoming Disney Plus Shows
2. One Day at Disney (2019)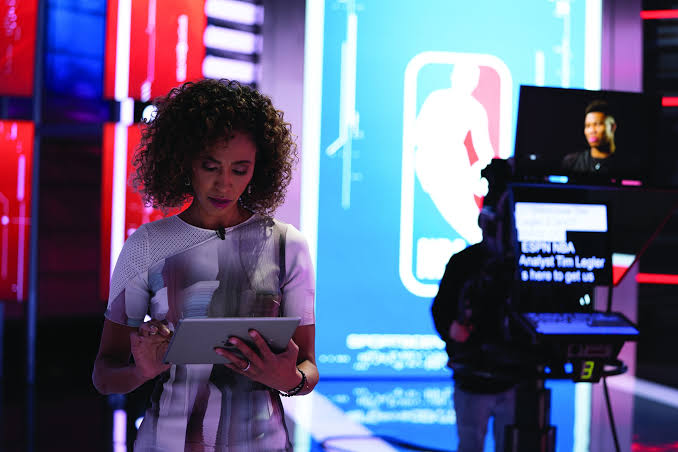 What does it take to become one of the biggest production houses in the world? Can you imagine the extent of work and talent it takes to be the producer of some of the most beloved movies of all times? Though we know who directs, produces, writes and acts in these films, it is just the tip of the iceberg when it comes to the talent attached to Disney. Hundreds of people who work in different branches collaborate to deliver one great piece of work after another, and their names often don't receive the limelight that they truly deserve. It is to them that this series is dedicated. 'One Day at Disney' is a docuseries that celebrates the employees of the House of the Mouse and shows you what a day in their life looks like.
Read More: All Marvel Movies on Disney Plus
1. The Mandalorian (2019)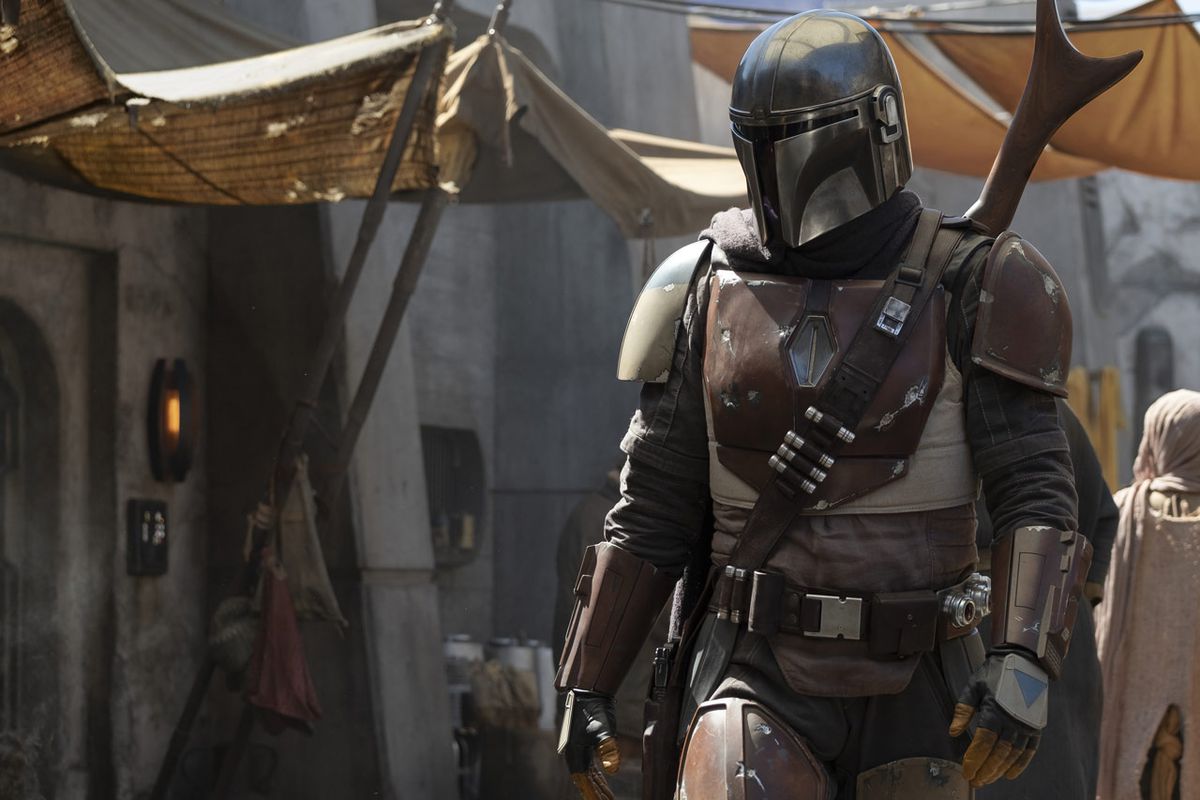 'The Mandalorian' is set somewhere between the events of 'Return of the Jedi' and 'The Force Awakens' and has been one of the most anticipated entries in the Star Wars universe. The word Mandalorian refers to the fearless bounty hunters who come from the planet Mandalore. Names like Pedro Pascal ('Game of Thrones', 'Narcos'), Gina Carano ('Fast and Furious 6', 'Deadpool'), Carl Weathers ('Rocky', 'Predator') and Giancarlo Esposito ('Breaking Bad', 'Better Call Saul', 'Dear White People') are attached to the series.
The task of helming the project has been taken up by Jon Favreau, who has served Disney pretty impressively in recent years. His success with the 'Iron Man' series and the live-action adaptation of 'The Jungle Book' has earned him a repertoire, and 'The Mandalorian' benefits from that. Favreau also executive produces the series along with Dave Filoni (who has also worked in 'Star Wars: The Clone Wars'), Kathleen Kennedy (known for the 'Jurassic Park' franchise) and Colin Wilson (known for 'The Lost World: Jurassic Park', 'Troy', 'War of the Worlds').
Read More: Best Movies on Disney Plus
Here's the full list of shows streaming on Disney Plus:
A
Adventures of Gummi Bears (1985-1991)
Amazing Planet (2007- )
Amphibia (2019- )
Andi Mack (2017-2019)
Avalon High (2010)
Avengers Assemble (2013-2019)
The Avengers: Earth's Mightiest Heroes (2010-2013)
The Avengers: United They Stand (1999-2000)
Best Friends Whenever (2015-2016)
Bonkers (1993-1994)
The Book of Pooh (2001)
Boy Meets World (1993-2000)
Big City Greens (2018- )
Big Hero 6: The Series (2017- )
Bizaardvark (2016-2019)
Brain Games (2011-2016)
Bug Juice: My Adventures at Camp (2018)
Coop & Cami Ask the World (2018- )
Chip 'n' Dale: Rescue Rangers (1989-1990)
Crash & Bernstein (2012-2014)
Darkwing Duck (1991-1992)
Decorating Disney: Holiday Magic (2017)
Disney's Fairy Tale Weddings (2017)
Dog Whisperer with Cesar Millan (2004-2012)
Dr. K's Exotic Animals ER (2014- )
Dr. Oakley Yukon Vet (2014- )
Drain the Ocean (2018- )
DuckTales (1987-1990)
DuckTales, Season 1 (2016)
Earth Live (2017)
Elena of Avalor (2016- )
The Emperor's New School (2006-2008)
Even Stevens (2000-2003)
The Evermoor Chronicles (2014-2017)
Fantastic Four: World's Greatest Heroes (2006-2010)
Fast Layne (2019- )
Gargoyles (1994-1997)
Girl Meets World (2014-2017)
Great Migrations (2010)
Good Luck Charlie (2010-2014)
Goof Troop (1992)
Gordon Ramsay: Uncharted (2019- )
Gravity Falls (2012-2016)
H
Handy Manny (2006-2013)
Hannah Montana (2006-2011)
Hatching Pete (2009)
Hercules (1998-1999)
Hostile Planet (2019)
Howie Mandel's Animals Doing Things (2018- )
Hulk and the Agents of S.M.A.S.H. (2013-2015)
The Incredible Dr. Pol (2011- )
The Incredible Hulk (1996-1997)
Inhumans (2017)
Iron Man (1994-1996)
Iron Man: Armored Adventures (2008-2012)
Jake and the Never Land Pirates (2011-2016)
Jessie (2011-2015)
JONAS (2009-2010)
Kickin' It (2011-2015)
Kim Possible (2003-2007)
Lab Rats (2012-2016)
Lab Rats: Elite Force (2016)
Legend of the Three Caballeros (2018)
LEGO Star Wars: All-Stars (2018- )
Lego Star Wars: Droid Tales (2015)
LEGO Star Wars: The Freemaker Adventures (2016-2017)
LEGO Star Wars: The New Yoda Chronicles (2014)
Life Below Zero (2013)
Lilo & Stitch: The Series (2003-2006)
Little Einsteins (2005-2010)
The Little Mermaid (1992-1994)
Lizzy McGuire (2001-2004)
Lost Treasures of the Maya (2019)
Marvel's Guardians of the Galaxy (2015-2019)
Marvel's Ultimate Spider-Man (2012-2017)
Mickey and the Roadster Racers, Seasons 1 and 2 (2017- )
Mickey Mouse Clubhouse (2006-2016)
Mickey Mouse Shorts (2013- )
Mighty Ducks: The Animated Series (1996-1997)
Milo Murphy's Law (2016- )
Muppet Babies (2018- )
The Muppets (2015-2016)
My Friends Tigger & Pooh (2007-2010)
The New Adventures of Winnie the Pooh (1988-1991)
One Strange Rock (2018- )
Origins: The Journey of Humankind (2017)
Out of the Box (1998-2004)
Phil of the Future (2004-2006)
Phineas and Ferb (2007-2015)
PJ Masks (2015- )
Puppy Dog Pals (2017- )
Quack Pack (1996)
R
Raven's Home (2017- )
Recess (1997-2001)
The Replacements (2006-2009)
Rocky Mountain Animal Rescue (2018- )
Shake It Up (2010-2013)
The Simpsons (1989- )
Smart Guy (1997-)
Spider-Man (1981-1982)
Spider-Man (1994-1998)
Spider-Man (2017- )
Spider-Man and His Amazing Friends (1981)
Spier-Man Unlimited (1999-2001)
Spider-Woman (1979)
Star Wars: The Clone Wars (2008- )
Star Wars Rebels (2014-2018)
Star Wars Resistance (2018- )
Stuck in the Middle (2016-2018)
The Suite Life of Zack & Cody (2005-2008)
The Suite Life on Deck (2008-2011)
Sydney to the Max (2019- )
TaleSpin (1990-1991)
Tangled: The Series (2017)
That's So Raven (2003-2007)
Timon & Pumbaa (1995-1999)
TRON: Uprising (2012-2013)
Ultimate Spider-Man (2012-2017)
Unlikely Animal Friends (2012- )
Vampirina (2017)
Violetta (2012-2015)
Wicked Tuna (2012- )
Wizards Of Waverly Place (2007-2012)
Wolverine and the X-Men (2009)
X-Men (1992-1997)
X-Men: Evolution (2000-2003)
Encore!
High School Musical: The Musical: The Series
The Imagining Story
The Mandalorian
Marvel's Hero Project
One Day at Disney
The World According to Jeff Goldblum