Tired of the endless quest for quality entertainment that's both grown-up and magical? Well, dust off your glass slippers and channel your inner child because we're about to take you on a cinematic journey through the enchanted realms of Disney Plus. While Disney's classics have charmed generations, their vast library now offers an array of cinematic gems tailor-made for adults seeking humor, adventure, and a touch of nostalgia. From swashbuckling pirates to spunky superheroes, we've scoured the Disney Plus vaults to curate a list of the best movies for those who've discovered that "happily ever after" doesn't have to mean "kids only." Get ready for a cinematic magic carpet ride that even your inner child will approve of.
16. Rise (2022)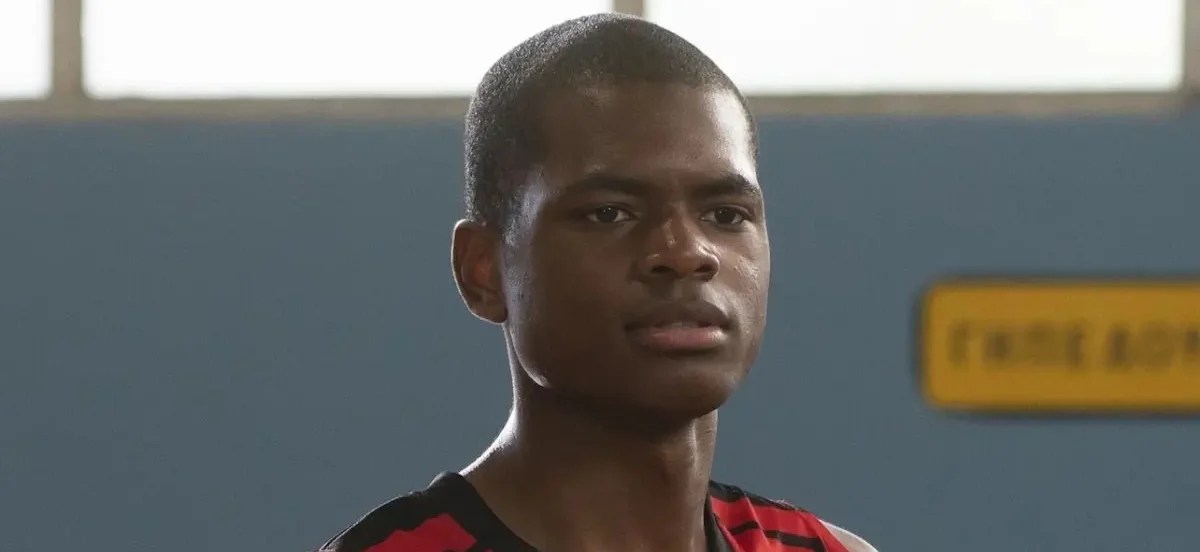 Directed by Akin Omotoso, 'Rise' is a biographical sports drama inspired by the incredible journey of three Nigerian-Greek siblings, Giannis, Thanasis, and Kostas Antetokounmpo, who immigrated to the United States and soared to NBA stardom. It's a heartwarming tale of brotherhood, migration, and sports triumph, where these talented brothers all claim NBA championship titles. Uche Agada, Ral Agada, and Jaden Osimuwa, talented newcomers, step into the shoes of the Antetokounmpo brothers in this remarkable true story. You can watch the movie here.
15. Remember the Titans (2000)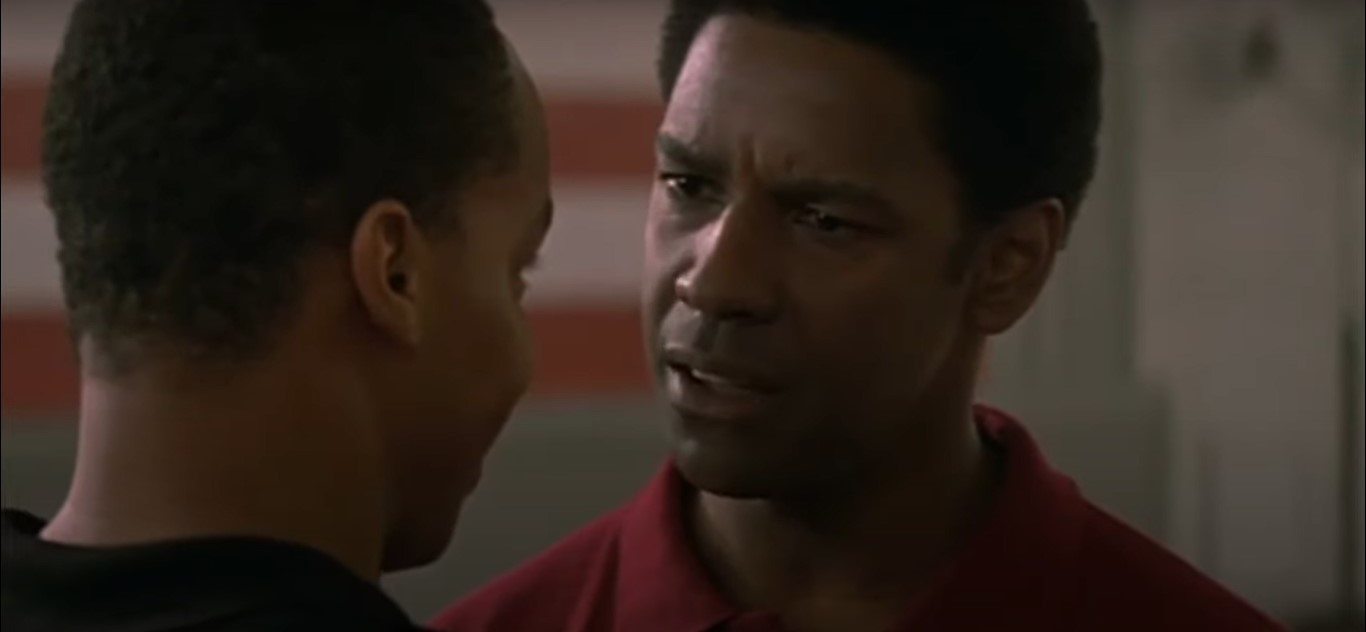 'Remember the Titans,' directed by Boaz Yakin, is a stirring sports drama set against the backdrop of racial tension in early 1970s Virginia. The film tells the true story of African-American football coach Herman Boone, played by Denzel Washington, who is appointed to lead the newly integrated T.C. Williams High School football team. Alongside him is Coach Bill Yoast, portrayed by Will Patton, a white coach who initially struggles with the changes. Together, they guide their players to overcome racial divides and unite as a formidable team. This film is a compelling choice for adults due to its powerful message of unity, resilience, and the triumph of the human spirit, making it not just a sports movie but an inspiring testament to the power of diversity and teamwork. You may watch the film here.
14. Black Is King (2020)
'Black is King' is a visual masterpiece, a vibrant celebration of Black culture, identity, and excellence. Directed by Beyoncé, it's a stunning visual album that reimagines the story of 'The Lion King' through a modern, Afrocentric lens. With mesmerizing music, breathtaking visuals, and a star-studded cast, it's a cinematic journey of self-discovery and empowerment. This film is a testament to the beauty of diversity and a powerful ode to Black heritage, making it a must-watch for anyone seeking inspiration, artistry, and a profound cultural experience. Feel free to check out the movie here.
13. The Pacifier (2005)

'The Pacifier,' directed by Adam Shankman, is a family-friendly comedy film that showcases a different side of action star Vin Diesel. He plays Shane Wolfe, a tough Navy SEAL who is assigned to protect the children of a deceased scientist from a group of enemies seeking a top-secret device. As the stern but endearing babysitter, Diesel's character faces the challenges of childcare, from diaper changes to teenage rebellions. With humor, heart, and unexpected heroism, 'The Pacifier' is a delightful blend of action and family dynamics. You can check out the film here.
12. Captain America: The Winter Soldier (2014)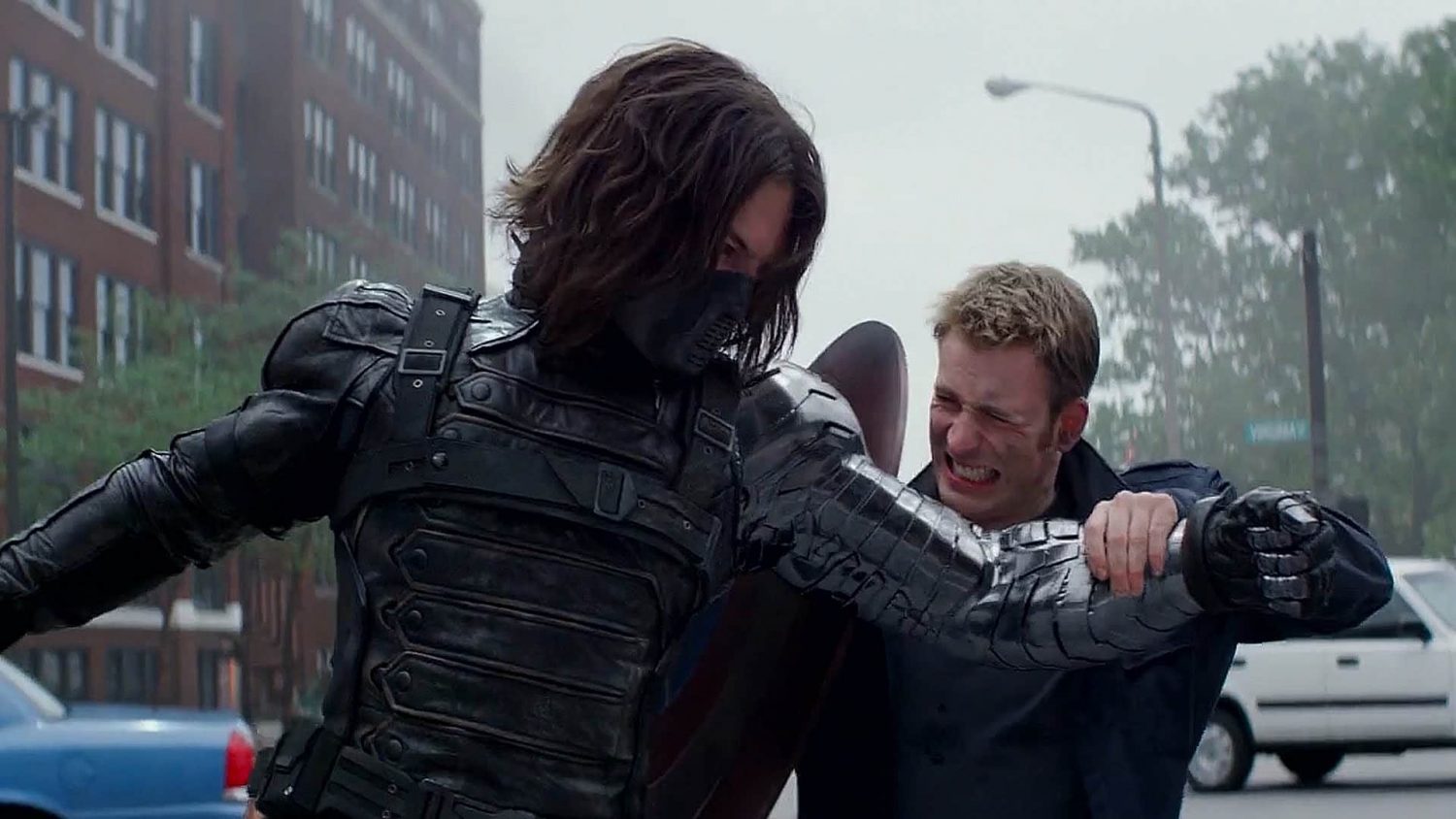 Years after its release, 'Captain America: The Winter Soldier' still stands out as one of the finest entries in the expansive MCU library. Directed by Anthony and Joe Russo, the film plunges Steve Rogers (Chris Evans) into a thrilling spy narrative that sends shockwaves through the very heart of the US government. He's joined by Scarlett Johansson as Black Widow and Sebastian Stan as the enigmatic Winter Soldier, while Anthony Mackie makes his debut as Sam Wilson. Helmed by directors Anthony and Joe Russo, this cinematic gem not only redefines the superhero genre but also keeps fans captivated with its compelling storyline and memorable characters. You can watch 'Captain America: The Winter Soldier' here.
11. Confessions of a Shopaholic (2009)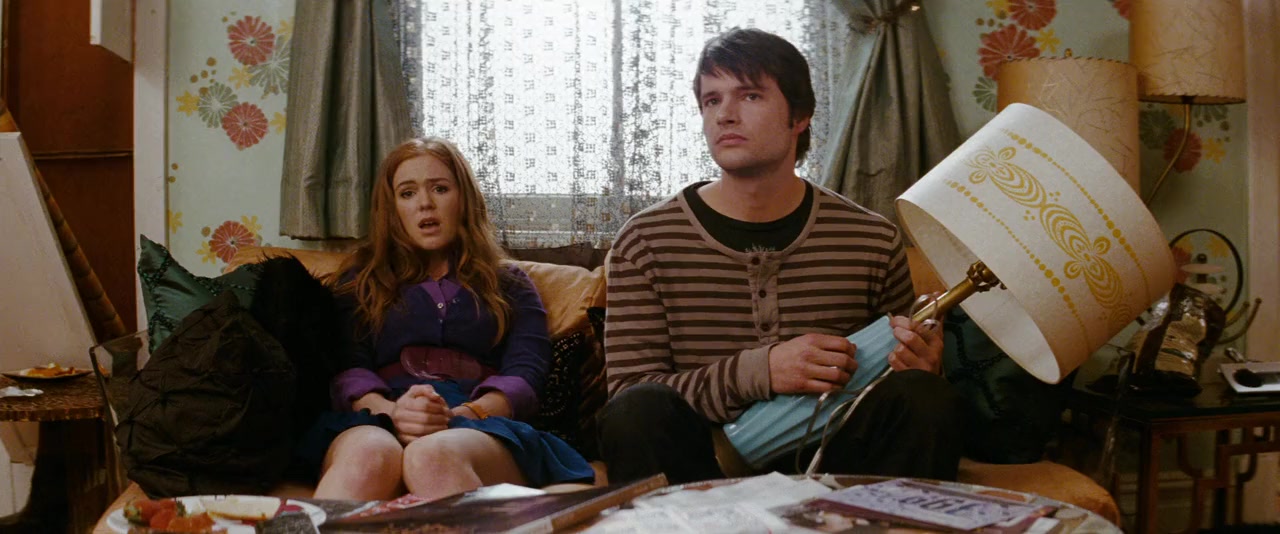 'Confessions of a Shopaholic' is a lighthearted comedy film directed by P.J. Hogan, based on Sophie Kinsella's popular novel. It follows the quirky and charming Rebecca Bloomwood, portrayed by Isla Fisher, whose shopping addiction spirals out of control, leading to a mountain of debt. To her rescue comes a handsome entrepreneur, Luke Brandon, played by Hugh Dancy. With a blend of humor and heart, the film explores Rebecca's hilarious misadventures in the world of fashion journalism as she navigates her way to financial redemption and true love. It's a delightful and relatable romp that offers a fun escape for anyone who's ever had a shopping spree gone awry. You may watch it here.
10. While You Were Sleeping (1995)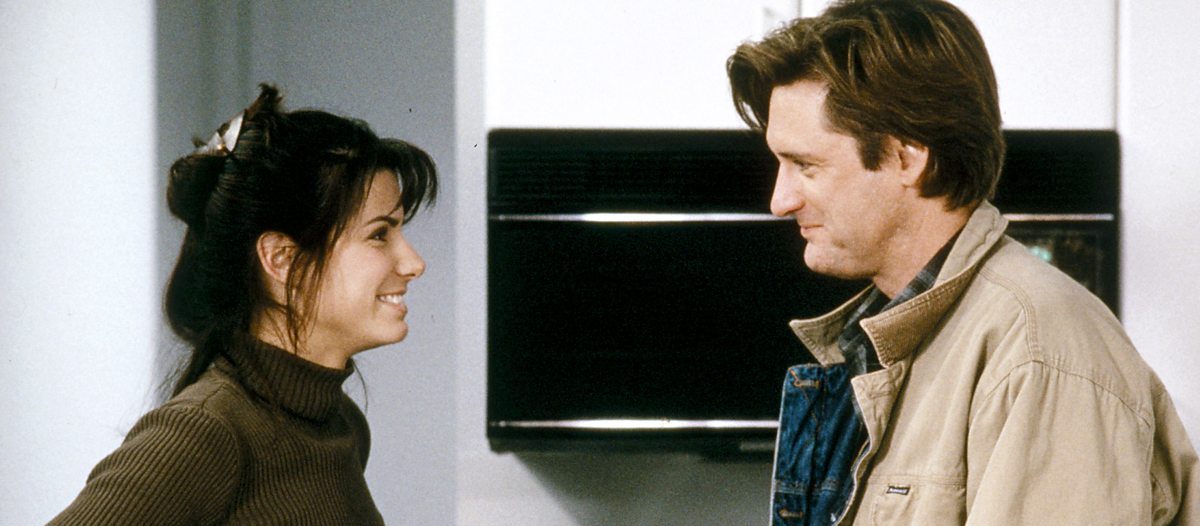 'While You Were Sleeping' is a heartfelt romantic comedy directed by Jon Turteltaub and released in 1995. The film stars Sandra Bullock as Lucy, a lonely token collector who saves the life of a handsome stranger, played by Peter Gallagher, and then pretends to be his fiancée when he slips into a coma. As she navigates her way through this charming charade, Lucy unexpectedly falls in love with the man's brother, portrayed by Bill Pullman. This film combines humor, sweet romance, and a touch of family dynamics, making it a timeless, feel-good classic that explores the unpredictable twists of fate and the power of love. You may watch 'While You Were Sleeping' here.
9. Avatar (2009)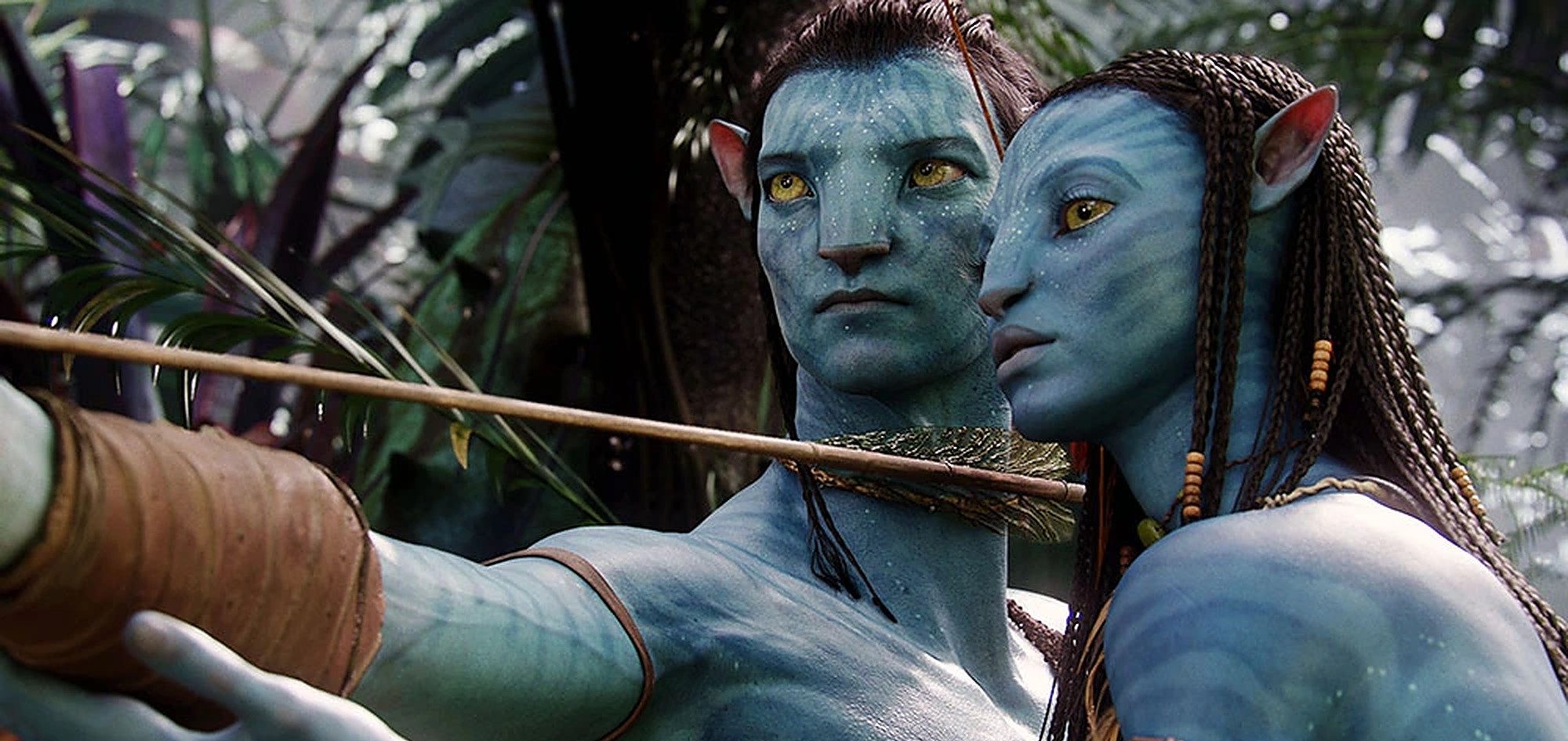 Directed, written, co-produced, and co-edited by James Cameron, 'Avatar' is an epic science fiction film featuring a star-studded cast including Sam Worthington, Zoe Saldana, Stephen Lang, Michelle Rodriguez, and Sigourney Weaver. Set in the mid-22nd century, the story unfolds on Pandora, a lush moon of a gas giant in the Alpha Centauri star system. Here, humans aim to extract the valuable mineral unobtanium, but their expansion threatens the indigenous Na'vi tribe's existence. To interact with the natives, humans use genetically engineered Na'vi avatars operated remotely from the human brain, giving the film its distinctive title. 'Avatar' is the first installment in the Avatar film series. You can stream the film here.
8. 10 Things I Hate About You (1999)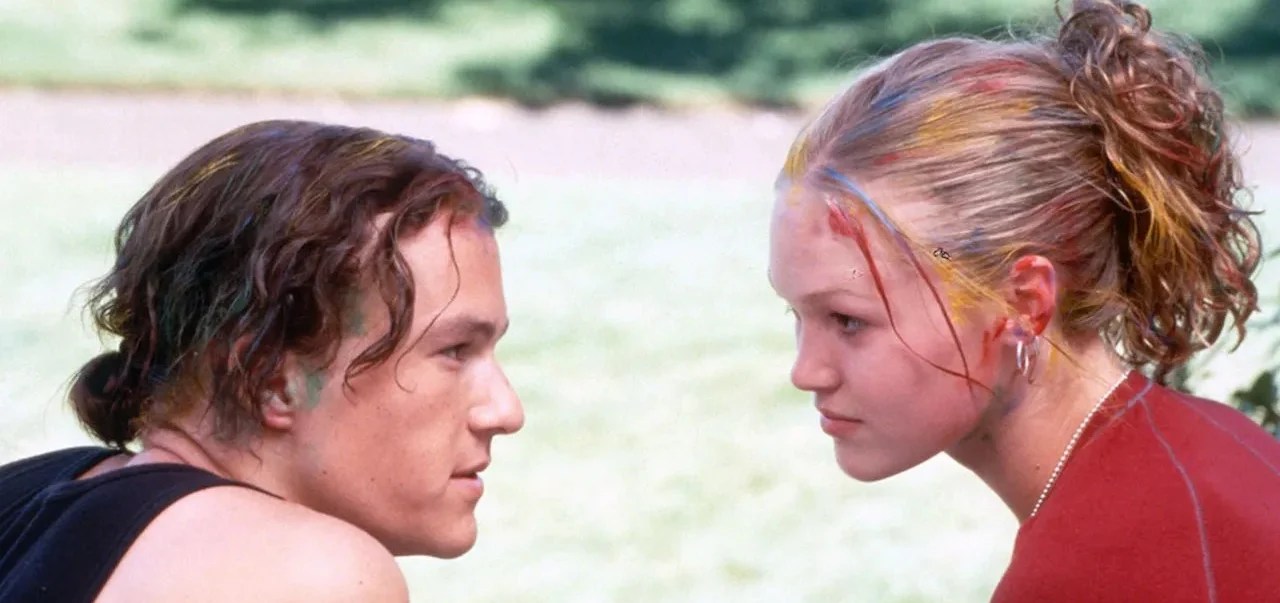 Nestled amidst the cheerful animated kids' movies, the razor-sharp wit of '10 Things I Hate About You' stands out in the best way possible. This late-1990s gem is a modern adaptation of Shakespeare's 'The Taming of the Shrew,' expertly transposed to an American high school setting. The plot revolves around Cameron, played by Gordon-Levitt, who falls for Bianca (Oleynik). To circumvent her father's strict dating rules, he hatches a plan: enlist the bad boy Patrick (Ledger) to win the heart of Bianca's standoffish sister, Kat (Stiles). The result is a hilarious and tender teen comedy that still resonates today. You can stream '10 Things I Hate About You' here.
7. The Rookie (2002)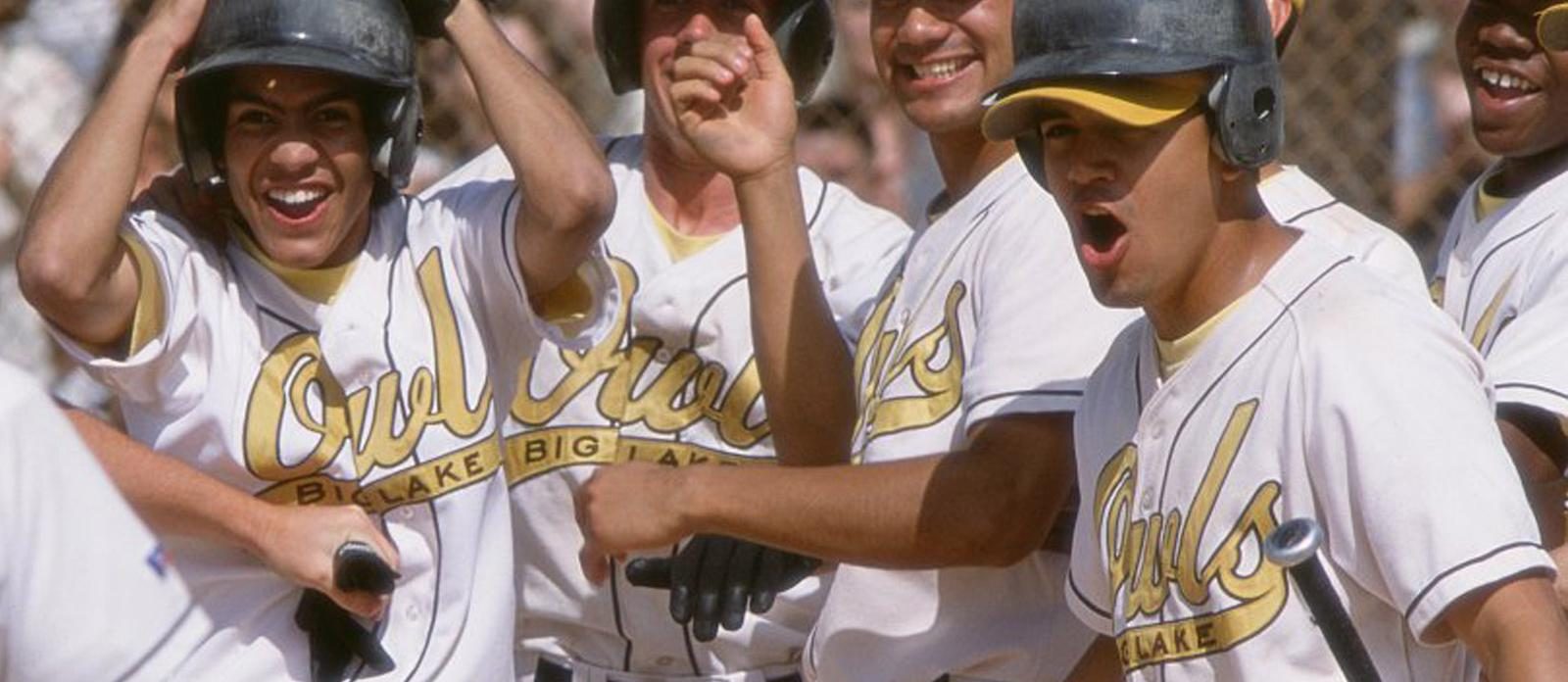 'The Rookie' is an inspiring sports drama film directed by John Lee Hancock. It is based on the true story of Jim Morris, played by Dennis Quaid, a high school science teacher and baseball coach who, at the age of 35, makes a remarkable comeback to Major League Baseball. Overcoming personal and professional challenges, Morris fulfills a lifelong dream and becomes a major league pitcher. The film's endearing narrative, solid performances, and the pursuit of dreams make it a motivating and engaging watch for audiences of all ages, blending sports passion with a story of second chances and perseverance. You can stream it here.
6. Flamin' Hot (2023)
In her directorial debut, Eva Longoria presents 'Flamin' Hot,' a biographical comedy-drama inspired by Richard Montañez's memoir, 'A Boy, a Burrito and a Cookie: From Janitor to Executive.' The film delves into the incredible journey of a Cheetos janitor who revolutionized the snack industry with his invention of Flamin' Hot Cheetos. Set in 1966, it chronicles the life of Richard Montañez and his family as he conceives the notion of a spicier, more tantalizing Cheeto, making it an appetizing blend of innovation and family dynamics. You can watch the movie here.
5. Free Solo (2020)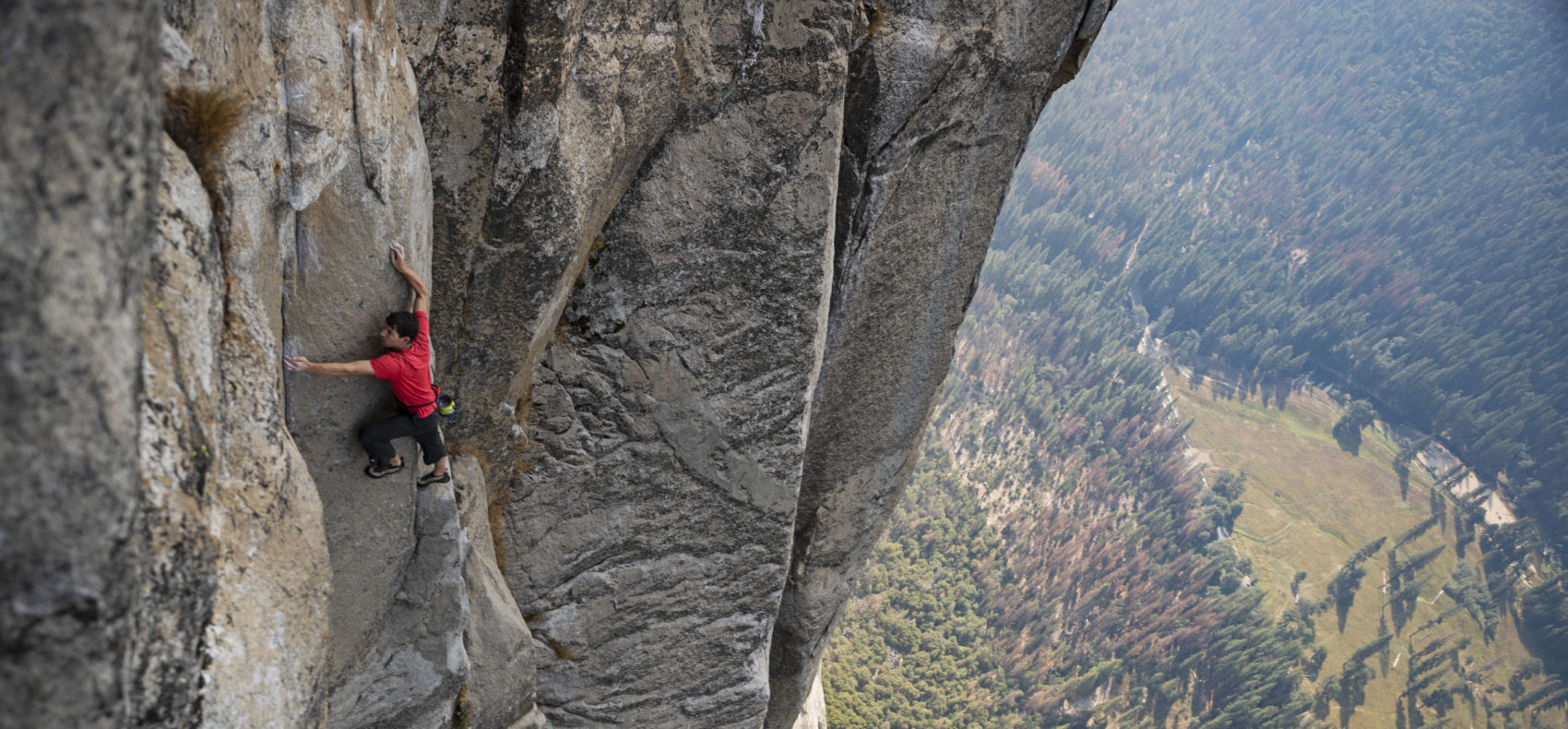 'Free Solo' is a breathtaking documentary film directed by Jimmy Chin and Elizabeth Chai Vasarhelyi. It follows the incredible journey of rock climber Alex Honnold as he attempts the seemingly impossible: to climb El Capitan, a 3,000-foot vertical rock formation in Yosemite National Park, without any safety ropes or harnesses. The film not only captures the sheer audacity of this feat but also dives into the intense physical and emotional preparation that goes into such a death-defying endeavor. 'Free Solo' offers a gripping and visually stunning look at human determination, fear, and the pursuit of the extraordinary. Feel free to check out the documentary here.
4. The Finest Hours (2016)
'The Finest Hours,' directed by Craig Gillespie, is a riveting disaster drama based on a true story. Set in 1952, it recounts the daring rescue mission by the U.S. Coast Guard after two oil tankers are torn apart by a blizzard off the coast of Cape Cod. As the crew battles treacherous seas, Bernie Webber, played by Chris Pine, leads a small team in a wooden lifeboat to save the stranded sailors. The film's gripping narrative, coupled with stellar performances from Pine, Casey Affleck, and Ben Foster, make it an entertaining watch amongst older audiences. You can stream the film here.
3. West Side Story (2021)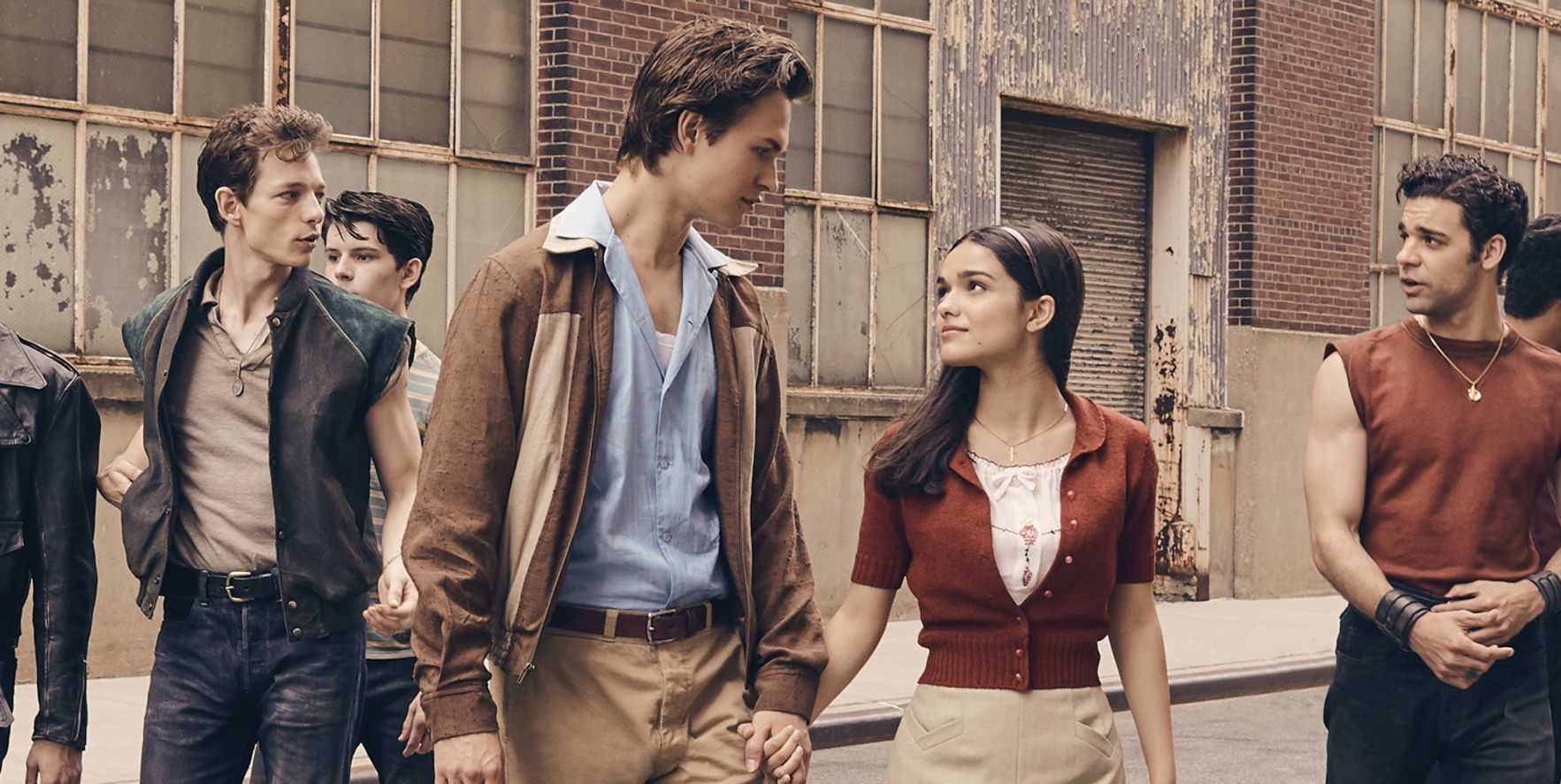 Steven Spielberg's 'West Side Story' is a groovy musical romantic drama and the second feature-length adaptation of the iconic 1957 stage musical. Starring Ansel Elgort and Rachel Zegler, the film masterfully delves into the themes of forbidden love and the fierce rivalry between the Jets and the Sharks, two teenage street gangs from contrasting ethnic backgrounds. With Spielberg's deft direction, the movie not only pays homage to the classic tale but also infuses it with fresh energy, dazzling choreography, and an emotionally resonant narrative, making it a must-watch for fans of musicals and those eager for a contemporary reimagining of this timeless love story. You can stream it here.
2. Hidden Figures (2016)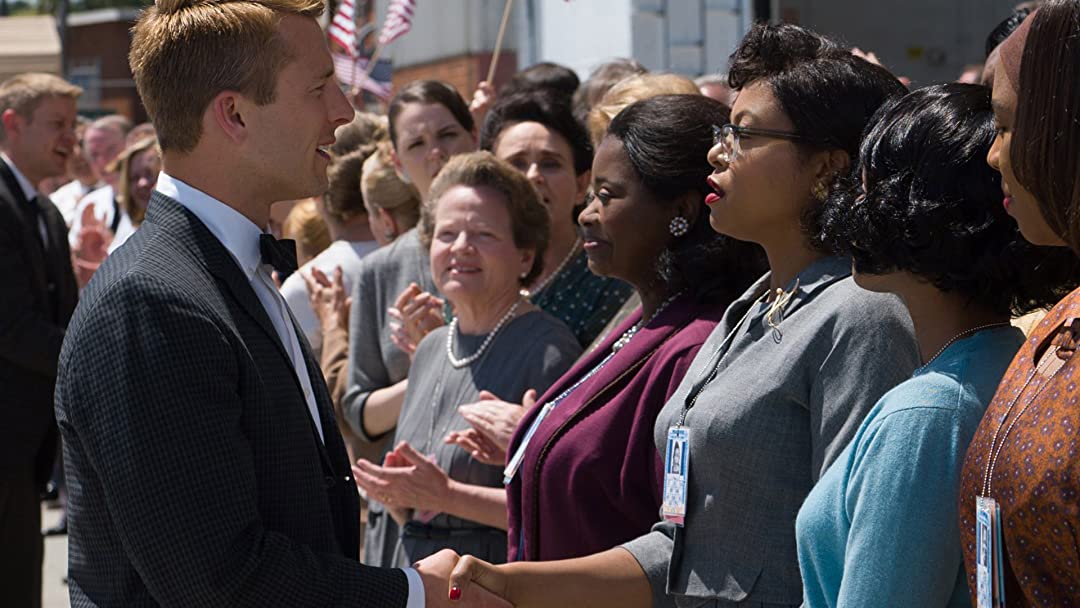 'Hidden Figures' is a great watch for mature audiences on Disney+ as it combines history, inspiration, and exceptional performances. Directed by Theodore Melfi, the film uncovers the forgotten yet crucial contributions of three remarkable African American women mathematicians, played by Taraji P. Henson, Octavia Spencer, and Janelle Monáe, during NASA's formative years. Their struggles against discrimination, their unwavering determination, and their intellectual brilliance provide a lens into the challenges of the time. This inspirational tale not only educates but also celebrates their contributions to space exploration, making it a must-see for those seeking impactful storytelling and a deeper understanding of civil rights history. You can watch 'Hidden Figures' here.
1. The Straight Story (1999)
'A Straight Story' is a drama film directed by David Lynch. This heartwarming and understated gem tells the true story of Alvin Straight, played by Richard Farnsworth, an elderly man who embarks on a remarkable journey to visit his ailing brother, covering hundreds of miles on his lawnmower. It's a poignant exploration of family bonds, determination, and the beauty of life's simple moments. Farnsworth's exceptional performance earned him an Academy Award nomination. 'A Straight Story' is a departure from Lynch's usual surreal and enigmatic style, offering a touching and visually stunning portrayal of an ordinary man's odyssey across the American heartland. You can stream 'The Straight Story' here.
Read More: Best Adult Movies on Peacock