There is a reason that widespread and the most dedicated fandoms are the monopoly of films that take us on an adventure. It could be a small journey, outward or inward, or it could take us to the farthest points of the world, limited only by imagination. It could be set in the familiarity of this world or concoct an entirely new one out of its own. As long as it has our rapt attention, as long as it has us completely immersed in its universe, we would be happy. The 2010s have seen a boom in this genre and the future looks pretty promising on this front. If you feel a bit left out, the following films should help you catch up. Here is the list of the best adventure movies of this decade (2010s):
15. The Hunt for Wilderpeople (2016)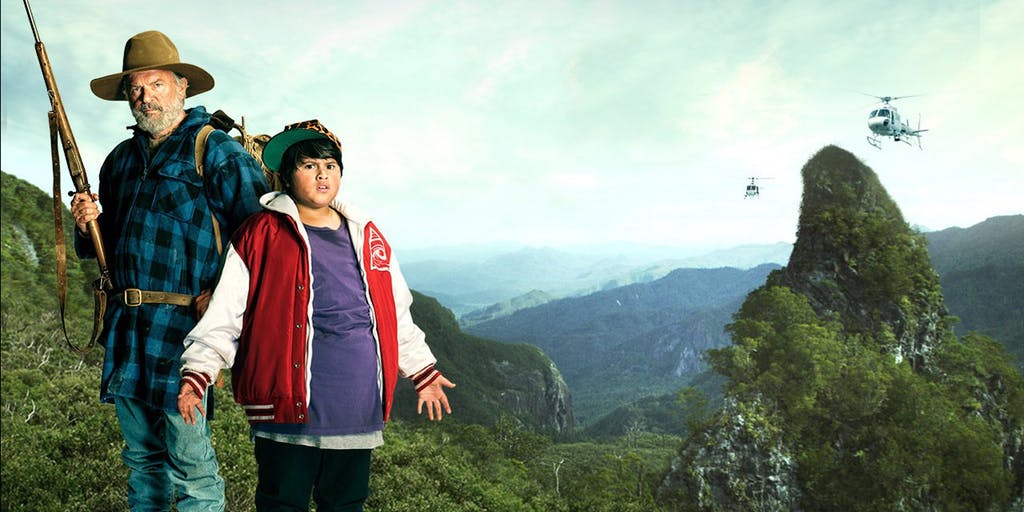 Talk about adventure and not mention Taika Waititi? The list would be incomplete without at least one of his off-beat comedies that focus on strange characters. Be it reinstating the reputation of Thor's character in the Marvel Universe or turning Adolf Hitler into a young boy's imaginary friend, there is no challenge that Waititi can't take on. In this film, he brings together two characters who are not interested in each other's company but are forced to rely on each other in order to ensure their survival. Julian Dennison, known for 'Deadpool 2', and Sam Neill ('Jurassic Park', 'Peaky Blinders') play the role of a young boy and his foster father, respectively. The only link between them was the foster mother, but when she dies, they decide to go their own ways. However, a difficult situation lands them both in trouble.
14. Moana (2016)
Another great movie from Disney's bag and one of my personal favourites, 'Moana' is an adventure ride through and through. At the centre of it is a girl who has been brought up in the confines of an island. She is told that the world beyond their borders is being eaten away by a mysterious disease, but when this calamity strikes her own land, she decides to venture beyond the confines and solve the problem. She needs the help of a legendary demigod who had fallen from grace a long time ago. Despite their differences, they must help each other to save the world as well as Mother Nature.
13. Star Trek: Into Darkness (2013)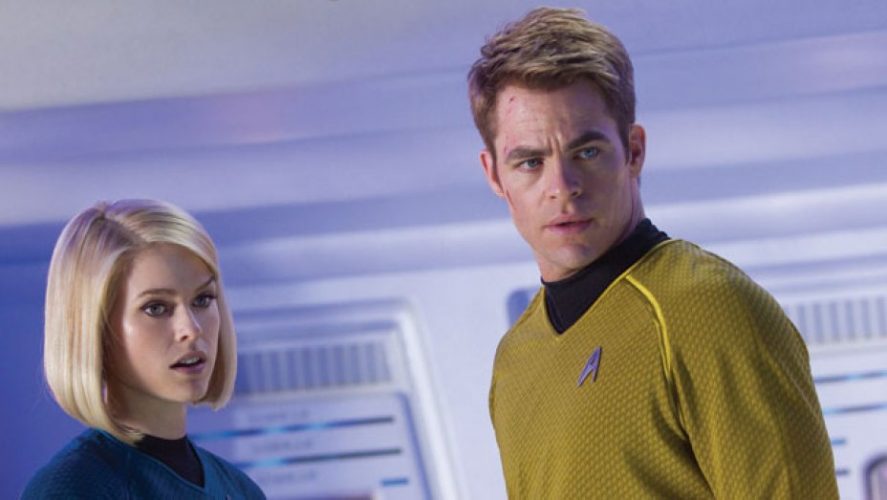 There is no limitation on where an adventure will take you. It could be to the ends of the world or the depths of the ocean. 'Star Trek' takes you "boldly where no man has gone before". A second instalment in the revival of the beloved sci-fi drama, it is directed by J.J Abrams and stars Chris Pine, Zachary Quinto, Zoe Saldana, Simon Pegg, Karl Urban and Benedict Cumberbatch. After another one of his misadventures, James T. Kirk is demoted to the first officer with Admiral Christopher Pike assuming the position of the Commanding Officer. However, a terrorist attack at the headquarters leads to Pike's death and the perpetrator, John Harrison, flees to Klingon. Kirk assembles his team to follow Harrison, who is actually a genetically engineered superhuman.
12. Moonrise Kingdom (2012)
Wes Anderson's films are always a delight. No matter what the plot is, it always feels like an adventure that the eccentric characters chance upon. While two more Anderson films, 'The Grand Budapest Hotel' and 'Isle of Dogs', were released in this decade, 'Moonrise Kingdom' fits better in the category of adventure. This coming-of-age drama has two 12-year-old children at its centre. Both introverted, unable to fit in with friends or family, find that they have a lot in common. They become pen pals and this soon leads to the development of a romantic connection. They decide to leave everything behind and run away together. The film follows their trail in the wilderness while adults try to track them down and bring them home.
11. Rogue One: A Star Wars Story (2016)
'Star Wars' is another world that has the dedication of a great fandom. Created by George Lucas, this universe has become a billion-dollar franchise and is one of the rarest of cases where a sprawling world is not based on a book series or comics. With every instalment, it takes a step further in pushing its boundaries and after some time, so many storylines become difficult to contain in one set of films. Hence, the spinoffs. Starring Felicity Jones and Diego Luna, 'Rogue One' sets its own place in the 'Star Wars' world, by bringing a new story on the table while also being tonally different.
10. Coco (2017)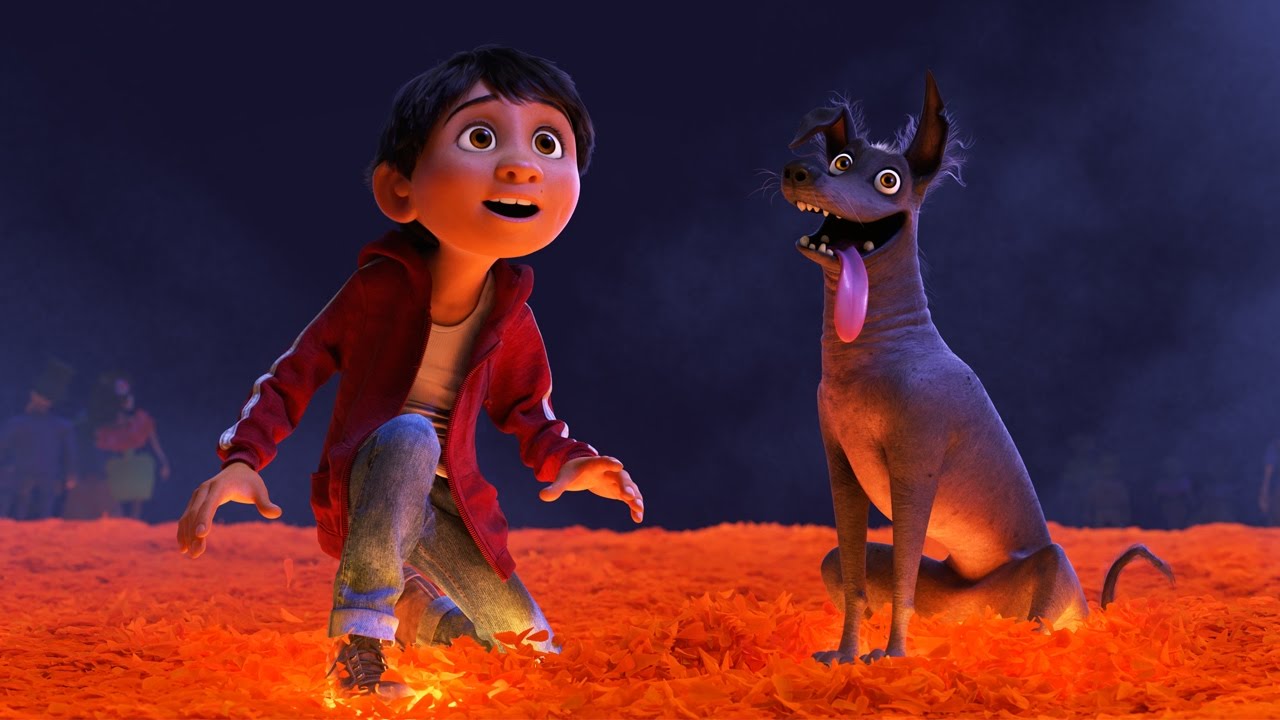 Even though I wish I could put 'Coco' on the top of this list, simply because I love it so much, the adventure level of the ones that follow prevents me from doing so. This, in no way, means that this film isn't adventurous enough. In fact, what could possibly be more daring than entering the world of the dead, finding your dead relative and asking for their blessing to get back to the world while the clock is ticking and you are literally turning into a skeleton? Add to that an emotional twist and you have a perfect Disney-Pixar film. The winner of the Academy Award for Best Animated Feature, it will steal your heart, if not with its adorable characters and a great storyline, then with its sweet melodies.
9. How to Train Your Dragon (2010)
It is a universally accepted fact now that if a story has dragons, it is bound to be a great story. Look towards 'Game of Thrones'. It had three dragons and see where it brought the show. Now, imagine a whole fleet of dragons of all shapes and sizes. Then multiply that by 3, and you have an impeccable film series at your service. Based on the book series by Cressida Cowell, 'How to Train Your Dragon' follows the adventures of a young Viking boy who secretly befriends a dragon. Secretly because the beasts are the sworn enemies of his tribe, and also, they are supposed to have gone extinct. The series has been a box-office success and has also spawned a TV show.
8. The Jungle Book (2016)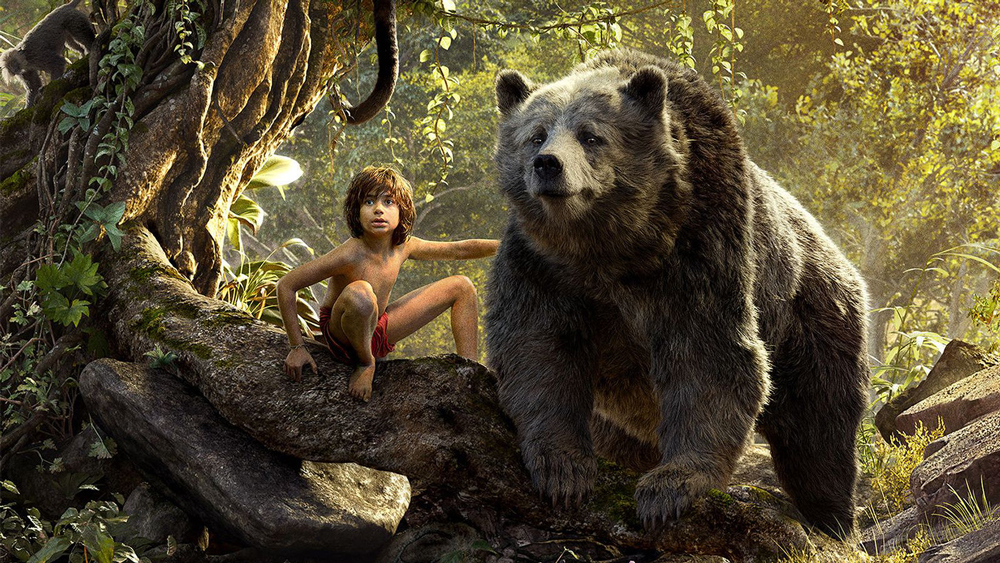 Mowgli's adventures have acted as bedtime stories for a number of generations. The story was first published in the mid-90s of the 1800s and was turned into an animated feature by Disney in 1967. Since then, there have been television adaptations and even a darker version of the story, directed by Andy Serkis, was released on Netflix in 2018. What this tells us is that Mowgli's world is a timeless creation by Rudyard Kipling, and the success of the remakes shows that no generation can get enough of this story. Lately, Disney has adopted the trend of live-action remakes of a number of classics. If all of them turn out like Jon Favreau's 'The Jungle Book', we will never complain.
7. The Secret Life of Walter Mitty (2013)
For how long have you been stuck at one point in your life? How long before you realised you had been stuck? And how long did it take for you to finally break free of this regularity after you realised what a mundane life you were living? If you don't know what I am talking about, then you should look at Walter Mitty's life and compare notes. If this film doesn't inspire you to break free, to travel, to explore, to do what you have always wanted to but never could, then there aren't many films that can do that for you either. Starring Ben Stiller as the titular character, it follows the story of a man who embarks on the journey of a lifetime to save his job.
6. Toy Story 3 (2010)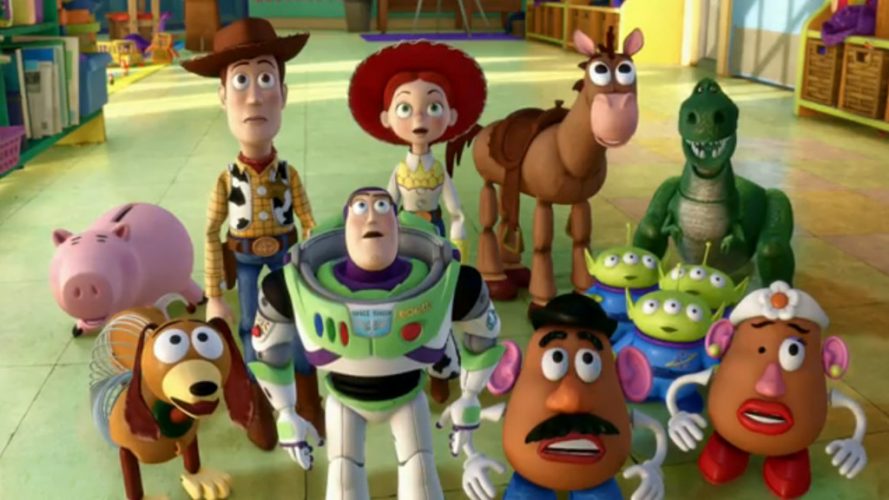 Toys hold a special place in everyone's life. That is until we grow up and move on to better things. When the first 'Toy Story' movie was released, it looked like we had found a perfect representation for the life that we imagined our beloved toys had in secret. A couple of years later, the second film came out, and somehow, it was even better. After another long wait, the third part was released, and arguably, this is the best the series has been yet. The fourth part, which released in 2019, came pretty close to surpassing it. But the emotional value attached to the previous project, and the extent of adventure that the toys embarked on in the third film set a very high bar.
5. Star Wars: The Force Awakens (2015)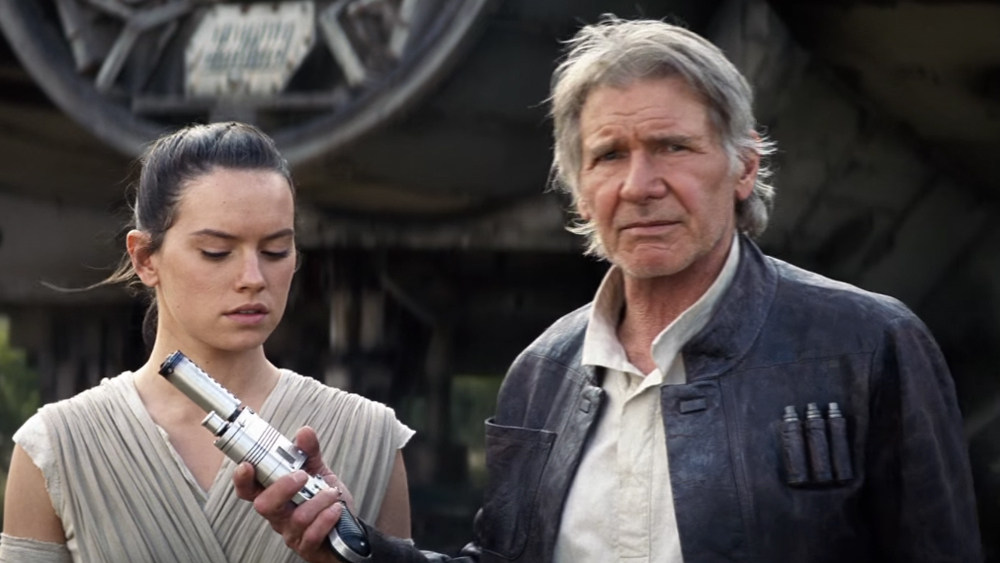 Set 30 years after 'The Return of the Jedi', the seventh chapter of 'The Skywalker Saga' revamps the story with new characters while building on the previously established storyline. Luke Skywalker has gone missing; The Resistance under the leadership of General Leia fights the First Order. The film also marks the return of Han Solo and his companion Chewbacca. Directed by J.J Abrams, its success sparked new life into the series, paving the path for its successor films and TV shows, expanding the prowess of Disney, in the process.
4. The Hobbit series (2012-2014)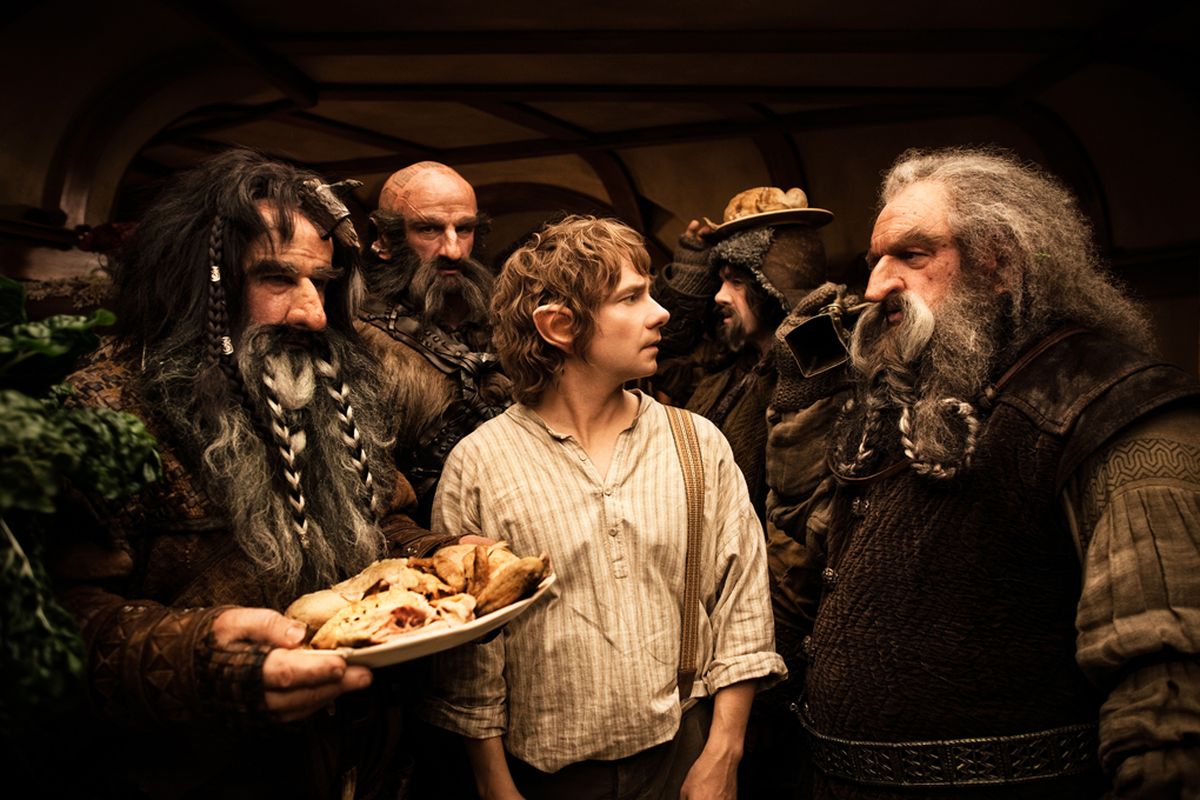 There are only a couple of fantasy dramas that have managed to capture the fancy of people as J.R.R Tolkien's world has. 'The Lord of the Rings' is one of the biggest film franchises, bringing in not just a lot of money for its producers, but also a number of Academy Awards. All of that happened under the aegis of Peter Jackson, and he brought this magic back with the Hobbit series. Though it is a lot different from 'LOTR', 'The Hobbit' has a charm that you can't shake off. Starring Martin Freeman in the lead role, and bringing back a number of familiar characters, especially our beloved wizard Gandalf (rivalled only by Albus Dumbledore), this series works up the nostalgia factor while adding to the already rich world of Tolkien.
Read More: Best Korean Dramas of the 2010s
3. Harry Potter and the Deathly Hallows- Part 2 (2011)
The end of an era. That's what this film was. If you don't agree with this, then I won't try to persuade you to accept the greatness of Potterverse. I don't deal with Muggles! Bringing more than a decade long story to an end, 'The Deathly Hallows- Part 2' is the final instalment in the adventures of the eponymous hero and his friends. The search for the Horcruxes brings Harry, Ron and Hermoine back to Hogwarts where they prepare to engage in the final battle with Lord Voldemort and his Death Eaters. It answers a lot of questions, reveals a lot of secrets and brings the story full circle to what had begun with the first film.
Read More: Best Acting Performances of the 2010s
2. Life of Pi (2012)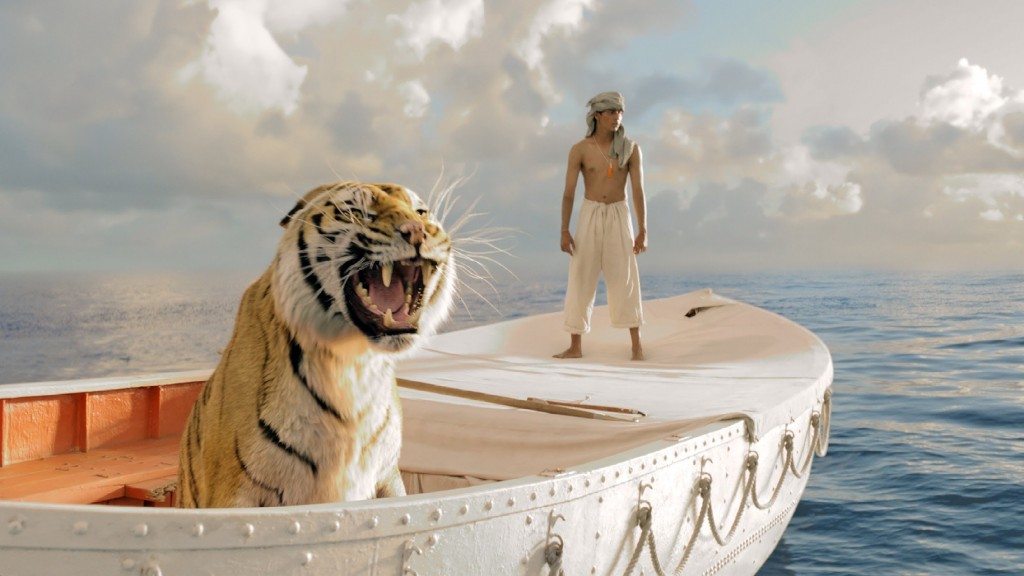 Before Irrfan Khan's Piscine Molitor Patel begins to tell his life story to The Writer (Rafe Spall), he tells him that this story will make him believe in God. Whether or not that bodes true for the viewer, there is one thing that you can't deny. It makes you think about life, love, survival and all those deep philosophies. In case, you want something more out of it, a deeper understanding of Pi's experiences and what actually happened on the boat, I suggest you turn towards the book on which the film is based. Bringing home another Academy Award for Best Director for Ang Lee, 'Life of Pi' is as much a visual treat as it is spiritually compelling. It is an adventure that you can't afford to miss.
Read More: Best War Movies of the 2010s
1. Mad Max: Fury Road (2015)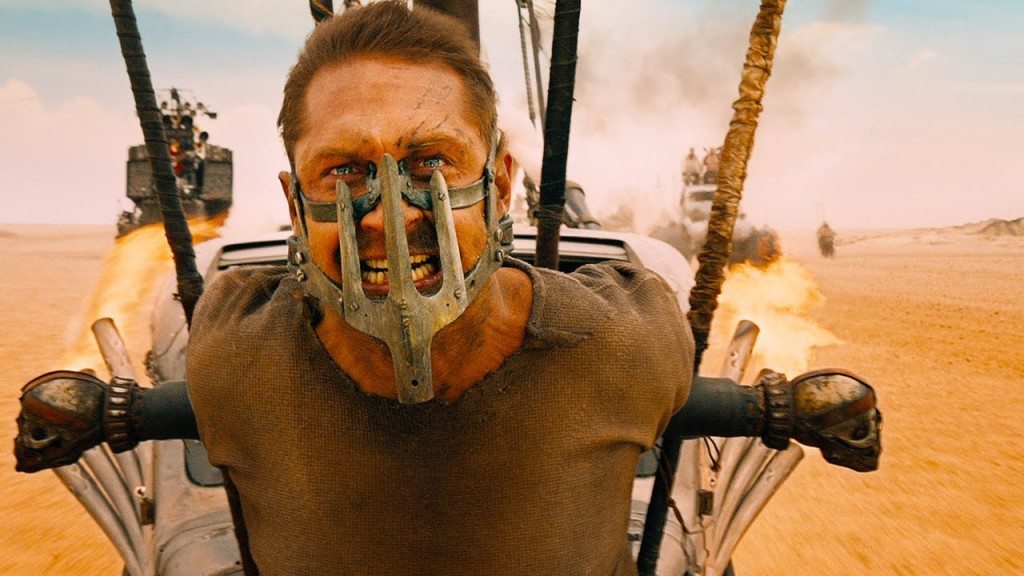 A revival of Mel Gibson's 'Mad Max' franchise, this post-apocalyptic drama stars Tom Hardy as Max Rockatansky, a man surviving in the wasteland that the world has turned into. He is captured by the soldiers of the tyrant, who use him as a blood bag for one of them. Meanwhile, five wives of the tyrant escape with the help of Imperator Furiosa (Charlize Theron). Max is strapped to the front of the car and taken on the ride to recapture the wives. From here, the film takes viewers on a journey through the unforgiving desert and the struggle between the tyrant's army and Furiosa. The film received an Academy Award nomination for Best Picture while winning in several other categories.
Read More: Best Superhero Movies of the 2010s