There has always been a special place for war films in cinema. They are full of action and emotion- the things that the audience demands from any film. The dark character of war, the blood and loss, makes it a perfect premise to set a story in. Over the years, a great many films of this genre have received both critical acclaim and box-office success, while also marking their presence at prestigious award ceremonies. If you too love watching war movies, then you must watch the following. Here is the list of best war movies of the decade (2010-2019):
18. Into the Fire (2010)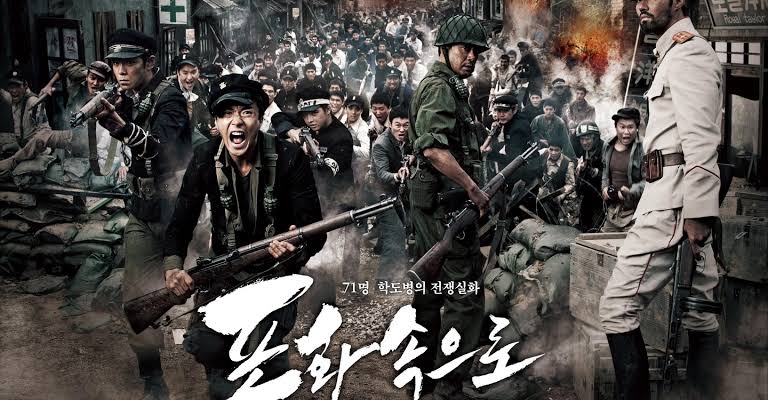 Set during the early time of the Korean war, 'Into the Fire' tells an incredible story of a group of young people who fight the battle of a lifetime. The 766th Unit of the North Korean army was a feared one. They were known for their ruthlessness and brutality, which is why they were sent to capture a strategically important position. When the South Korean forces are unable to safeguard the place, 71 student-soldiers rise up to the occasion and hold their post, fighting against the North Korean forces.
17. The Front Line (2011)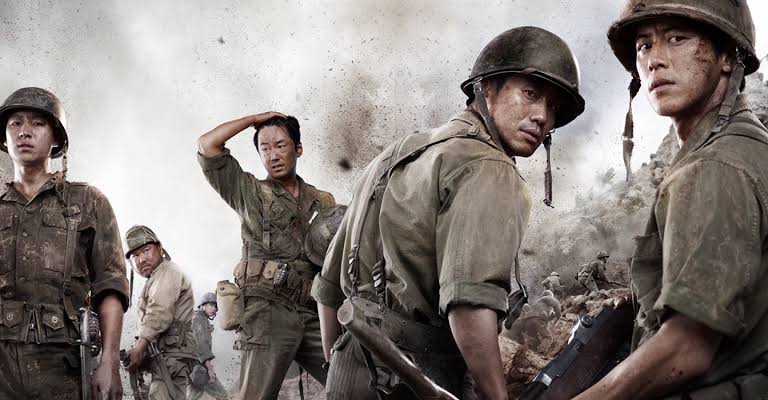 In 1950, the North and South Korea entered a state of war in order to determine who had the upper hand on whom. While it is believed that the war will soon come to a conclusion, it gets stuck at a stalemate three years later. Both sides want clear boundaries between them but are not ready to let go of any territory. Amidst all of this, a commanding officer in the South Korean army is murdered. First Lieutenant Eun-Pyo is sent to investigate the crime. He is led to believe that there is a mole in their midst and if he isn't caught soon, the North might win the war.
16. Beneath Hill 60 (2010)
This Australian film focuses on a daring task accomplished by a group of soldiers, the success of which will define the outcome of the war for the Allied forces. The British troops are stuck on a front with German troops constantly fending them off. In order to get to them, they come up with a plan that doesn't require them fighting on the ground but below it. The 1st Australian Tunnelling Company is given the task to mine underneath Hill 60 and set a course for victory.
15. Lore (2012)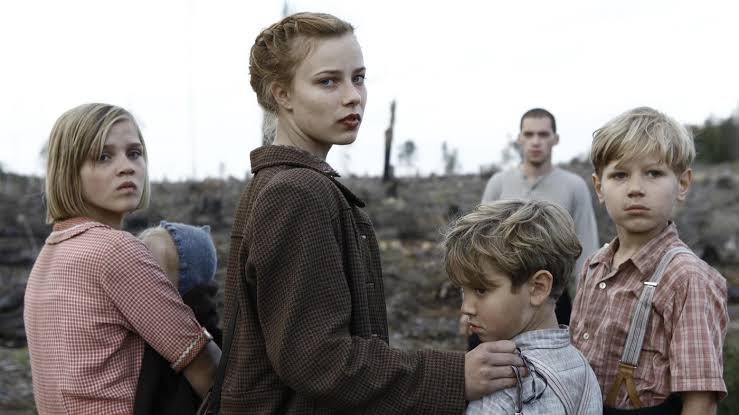 After the Second World War came to an end, the world didn't just try to heal itself. It also meant that the criminals of war needed to be brought to justice. By their association with the Nazi Party, all German officers came under this scrutiny, which made it a difficult time for them. In these circumstances, five siblings lose their parents, who had been Nazi sympathisers. They embark on a journey to meet up with their grandmother, but along the way, have to survive on the kindness of strangers while living through the hatred of others. For them, the world isn't safe yet. The war isn't over.
14. The Eternal Zero (2013)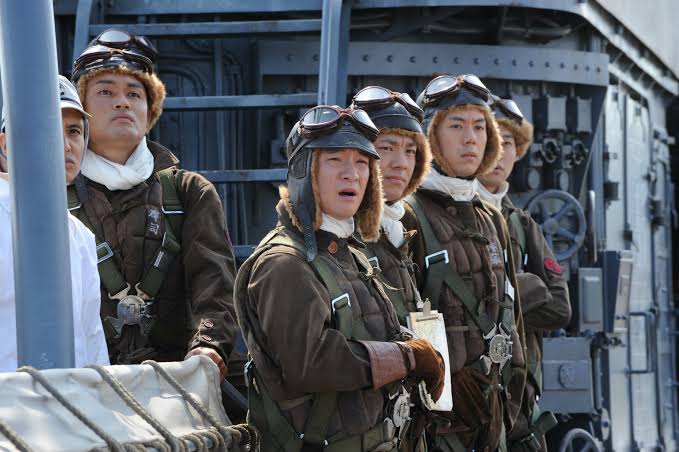 How much do you really know about your parent's past? Where they grew up, how was their childhood, what kind of people they were before they had you? If you don't have an encouraging answer to that then take a step further and think about your grandparents. Kentaro Seiki is brought to a startling revelation about his maternal grandfather and realises that he knows next to nothing about him. He decides to find out who he really was, which makes him delve into his history as a kamikaze pilot. What baffles him further are the conflicting narratives of people about him.
13. Battle for Sevastopol (2015)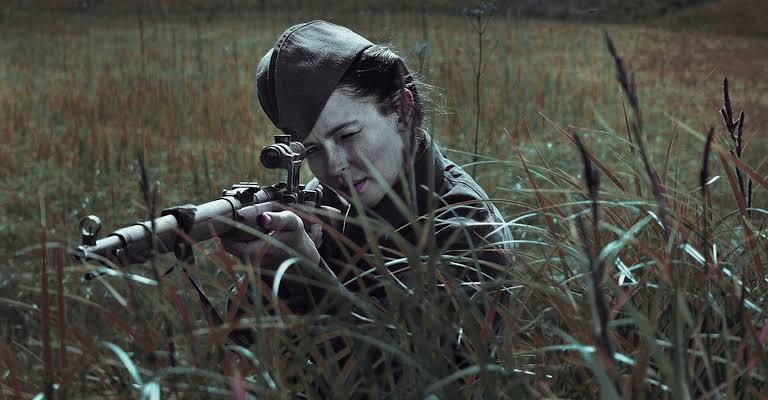 Set in 1941, 'Battle for Sevastopol' follows the exploits as well as the losses of a Russian sniper. When Lyudmila Pavlichenko displays a penchant for shooting down targets, she decides to use her talents in the service of her country. Her perfect aim earns her reputation, but only she knows what she has to go through to accomplish the tasks assigned to her. The film also shows the experiences of the people around her, all of whom are indulged in the war in one way or another. One of them is her longtime friend Masha, who serves as a nurse, and Boris, who admires Lyudmila a lot.
12. Fortress of War (2010)
'Fortress of War' is based on the events that took place in Russia during the Second World War. It begins with a couple of characters at the Brest Fortress. It has been created to endure any form of attack, still, some people are doubtful of its readiness. Their suspicions are soon brought to test when German forces attack the Soviet Union. As the previously built defences of the fortress fall, it is upon a small group of soldiers as well as civilians to hold their ground and keep the enemy at bay.
11. 1944 (2015)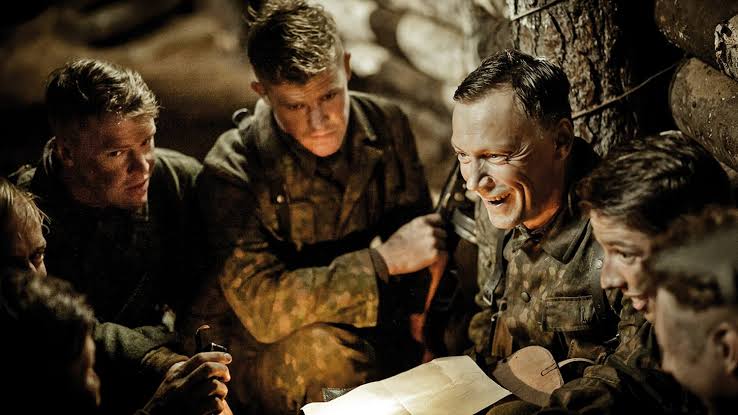 In 1944, Estonia had been under the siege of German forces. While they started drafting Estonians to their side, the Soviets planned to get the Nazis out of Estonia. In this tussle, the locals, who neither sympathise with the Nazi regime nor share the Communist fever of the Soviets, are torn between the foreign forces both trying to acquire an autonomy on them. Some Estonians become a part of the German forces, while the others work for the Russians. Whoever wins, the other half will be doomed to be tried for treachery.
10. The Flowers of War (2011)
Starring Christian Bale, this film is set in the Second Sino-Japanese War. After the Japanese commit a massacre in Nanking, people are forced to flee from their homes and look for refuge and help wherever they can. A group of schoolgirls finds a safe haven in a Roman Catholic cathedral where they meet a mortician who agrees to help them. Soon after, another group appears asking for shelter. While the man agrees to take them under his wing, he is also worried about attracting the attention of some Japanese officials. He tries to find ways to smuggle them out safely, but the threat looms closer with every passing minute.
9. Anthropoid (2016)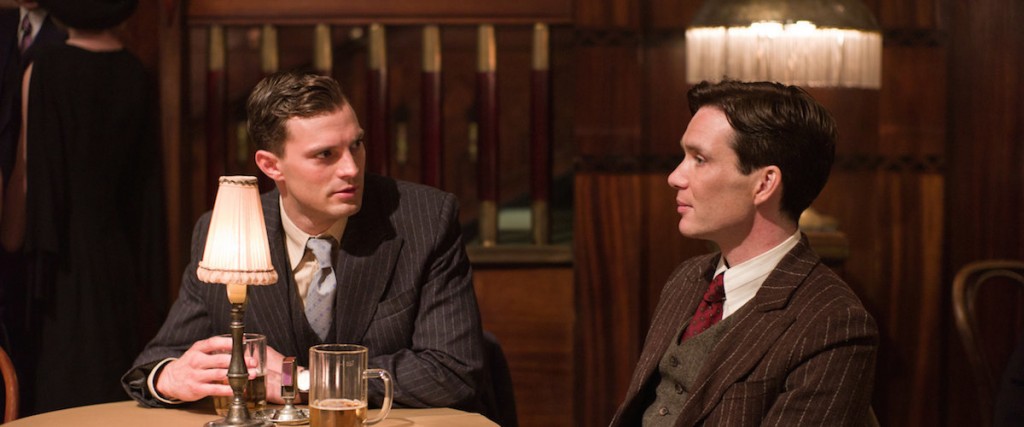 Reinhard Heydrick was Hitler's one of the most trusted officers, so much so that he was made in charge of "the final solution to the Jewish problem". In 1942, a special mission was carried out to eliminate him and weaken Hitler's ranks. Starring Cillian Murphy and Jamie Dornan, this film follows the story of two Czech soldiers who are sent back to their country, now under the occupation of Nazi forces, to carry out the assassination. We see them go through a number of trials to carry out the job that could change the course of the War.
8. Unbroken (2014)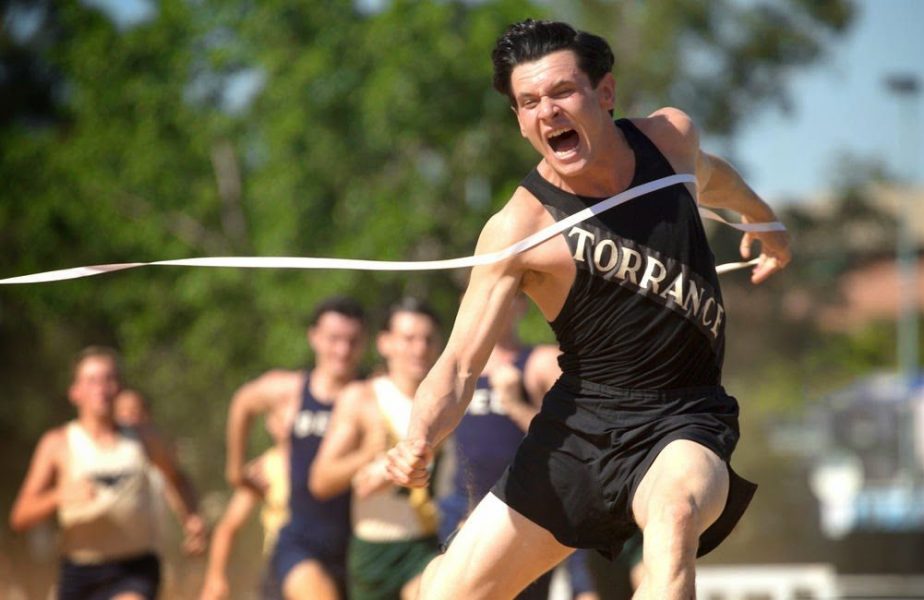 Serving in a war is not an easy task. There are a number of ways in which your mettle is tested. Being on the battlefield, you at least have the comfort of the brothers-in-arms around you. The will for survival goes through a harsher test when you are taken by the enemy. How long will it take before their torture breaks you? 'Unbroken' is based on the true story of a man who endures a series of trials but never allows his oppressors to break his will. Jack O' Connell plays the role of Louis Zamperini, an Olympic track record holder, who is taken as a prisoner of war by the Japanese forces.
7. Testament of Youth (2014)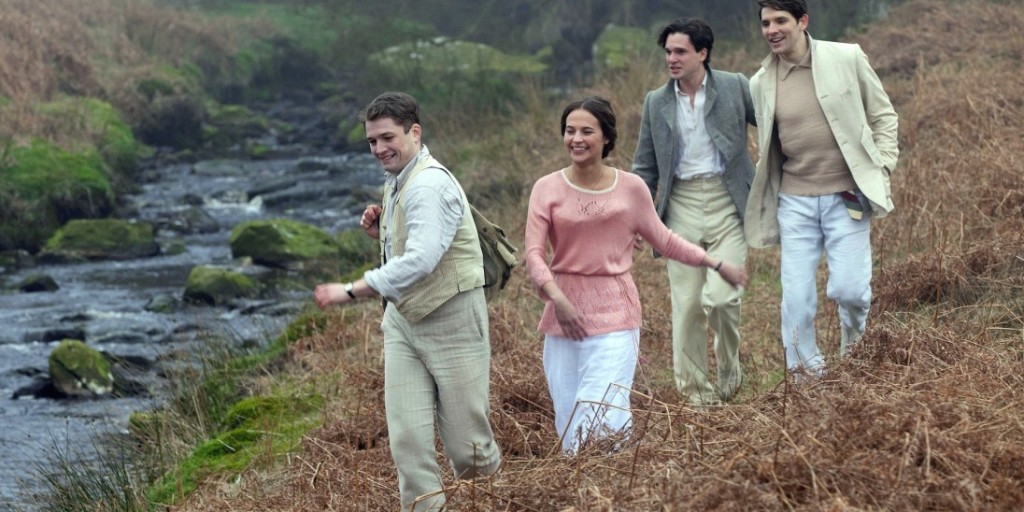 While young men go off to fight their wars, their loved ones are left behind, hoping and wondering, often living in a constant state of paranoia. 'Testament of Youth' follows the story of a young woman whose hopes and dreams are jolted away when the First World War knocks on their doors. Vera's (Alicia Vikander) mind is set on becoming a writer and she even gets admission in Somerville College. But when her brother and her fiance leave for war, she abandons her literary quest and becomes a war nurse. Her first-hand experience teaches her that all of this bloodshed is for nothing.
6. Tangerines (2013)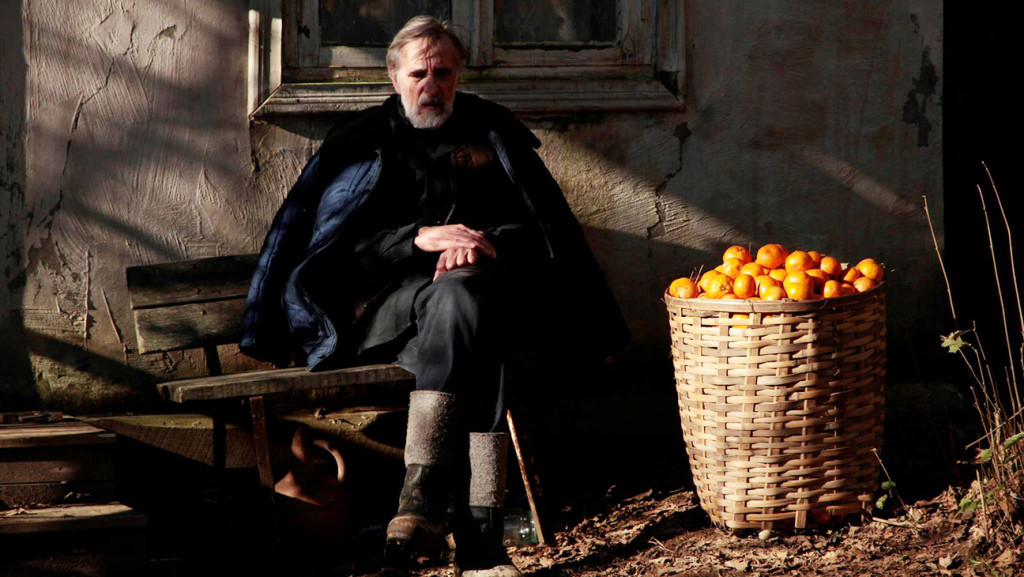 This Academy Award-nominated film explores the moral grounds of humanity. Is it wise to be a good Samaritan in the midst of a war, especially when it doesn't have anything to do with you? After the outbreak of the war in Abkhazia, Estonians flee their homes in order to seek shelter elsewhere. Only two men remain, who refuse to leave their homes and tend to their crops of tangerines. But the war catches up to them and the Chechens and Georgian soldiers engage in a firefight. With two wounded soldiers of different loyalties asking for their help, the two men have to make a difficult choice.
5. War Horse (2011)
The bond between a person and their pet is a strong one. Be it a dog, or a cat, or a fish, or a turtle- your pet is a part of your family. For Albert, his horse, Joey, was his best friend. The colt had been bought by Albert's father despite their difficult financial situation, and the boy took him under his wing, to tame and train him. But when the First World War breaks out, Albert is forced to make a tough decision. He sells Joey to the army, but vows to get him back. Meanwhile, we see the horse passed on from one owner to another, witnessing and surviving the many horrors of war.
Read More: Best Murder Mystery Movies of the 2010s
4. Fury (2014)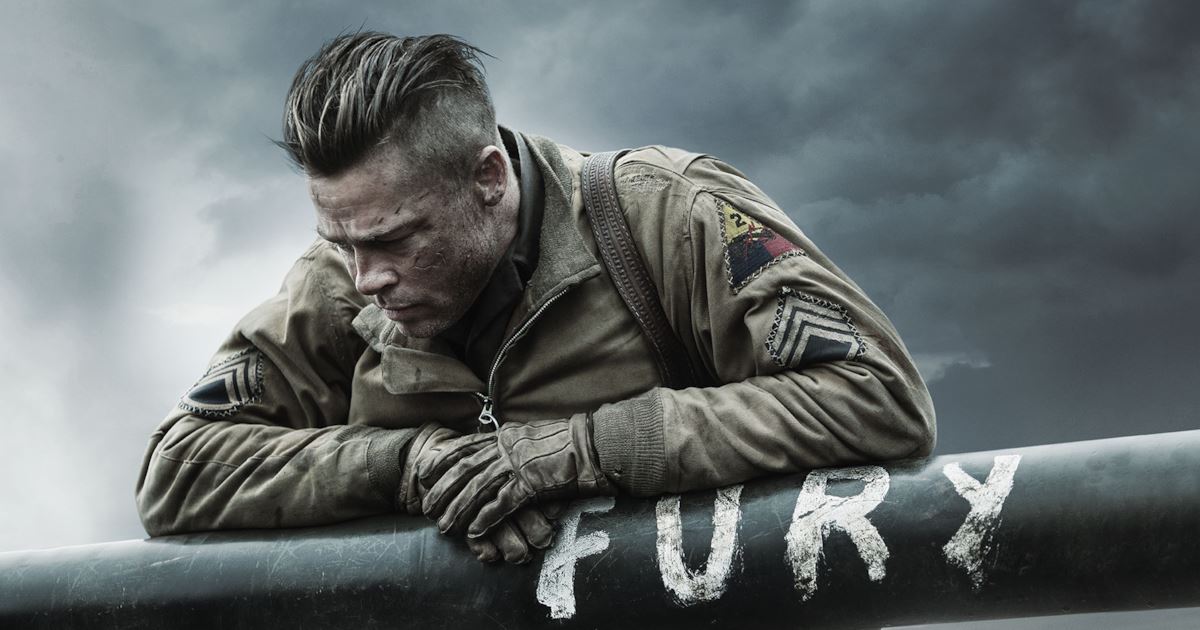 Set during the final days of the Second World War, 'Fury' tells the story of a group of soldiers who venture deeper into the German territories as the Allies make their final push. The story centres around the experience of young Pfc Norman Ellison who is sent as a replacement after one of the original members of the team is killed in action. His inexperience in war becomes a critical factor in the survival of the rest of the team. The star cast of the film includes names like Brad Pitt, Shia LaBeouf, Logan Lerman, Michael Peña, Jason Isaacs and Jon Bernthal, among others.
Read More: Best Black Movies of the 2010s
3. Hacksaw Ridge (2016)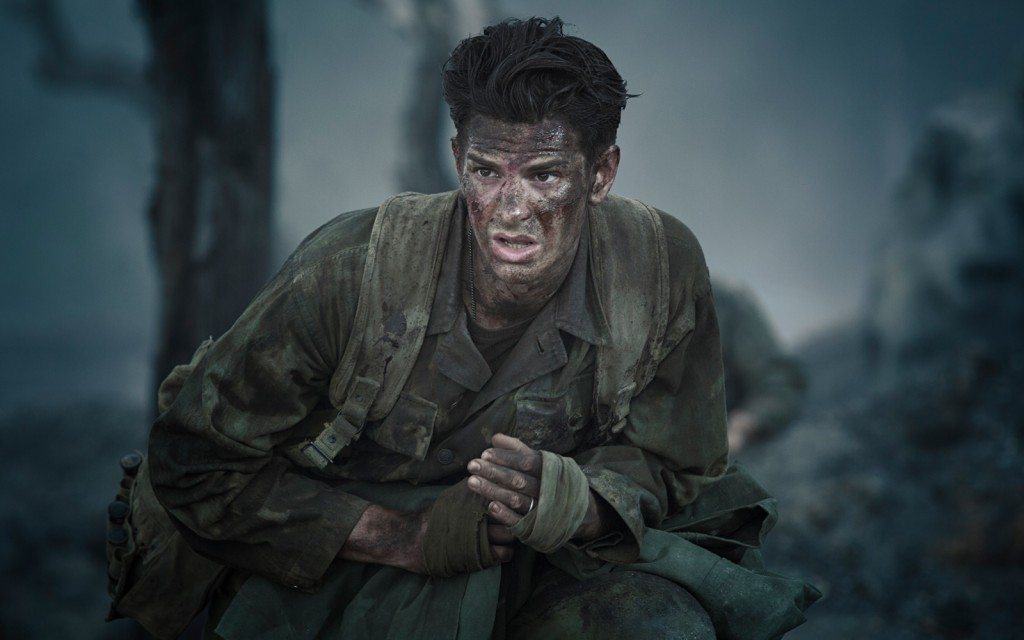 Can you imagine fighting a war without ever firing a bullet? Can anyone be smack in the middle of a battlefield and never hurt another soul? Doesn't seem possible, right! But a man managed to do this; instead of taking lives, he saved them. 'Hacksaw Ridge' is based on his story. The protagonist is Pfc Desmond Doss, who has sworn the oath to not bear arms as dictated by his religion, but knows that in the difficult times, he needs to serve his country. After he is drafted, he is rebuked for his behaviour and comes close to getting court-martialed due to insubordination. Despite these gruelling challenges, he doesn't bow down and ends up with a Medal of Honor for his services in the war.
Read More: Best Thriller Movies of the 2010s
2. Beasts of No Nation (2015)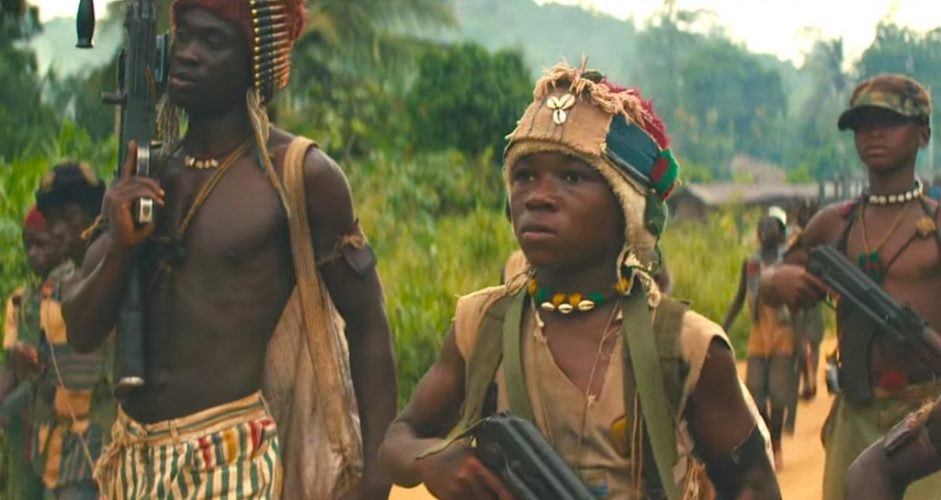 Wars are often painted in the colours of valour and pride. The actions of the soldiers, be it the giving of life or taking of it, are justified because they are doing it in the service of their country. But is all of that justifiable when weapons are put into the hands of children? What validation does a war then have? It is such questions that 'Beasts of No Nation' poses in front of its viewers. It follows the story of a young boy who is torn from his house and trained as a guerilla soldier to fight a raging civil war in his country.
Read More: Best Comedy Movies of the 2010s
1. Dunkirk (2017)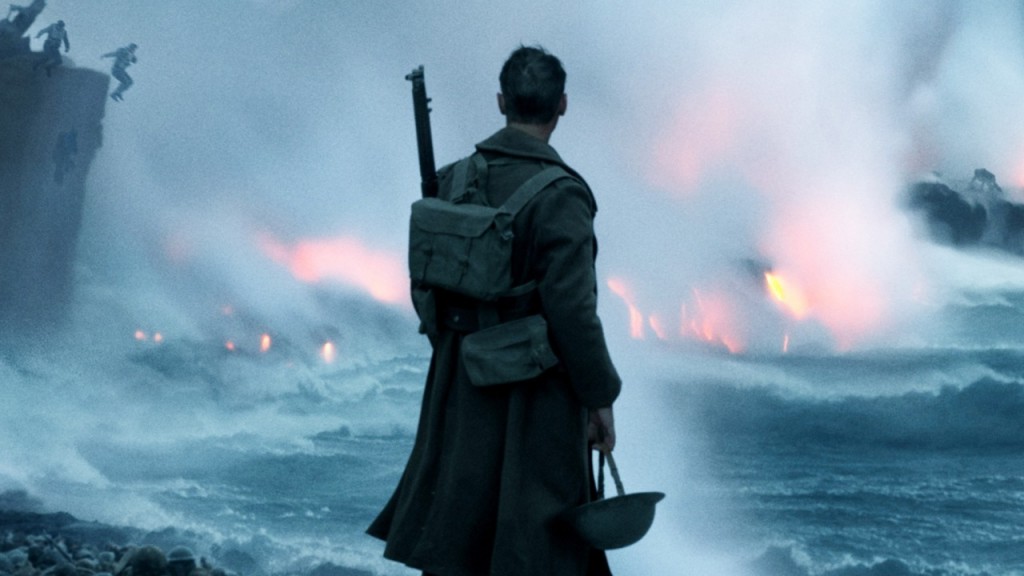 Christopher Nolan is one of the most celebrated directors of this time. He has gained a reputation for making movies with incredible twists and mind-bending plots. After the success of 'Interstellar', people wondered what trick he would pull out of his Pandora's box next. Against everyone's expectations, he came up with 'Dunkirk'. No dense plots or unreliable characters or an experiment with the laws of space and time. A simple story about the soldiers trying to survive a battle with no fighting chance. Cut off from the base, they have no idea what form help is coming for them, if at all. Through three sections, we witness the different sides of the story.
Read More: Best Sci Fi Movies of the 2010s