The 2010s have been a great decade for films and the ones featuring African-American protagonists have done especially well. These films have broken a number of barriers regarding the kind of stories they want to tell and the palette has gone well beyond the blaxploitation era, focusing not just on the issues of slavery and racism, but also on the journeys of self and sexual explorations of the characters. With a number of Best Picture winners and nominees in the list, here is the list of best African-American movies of the 2010s (2010-2019):
20. Pariah (2011)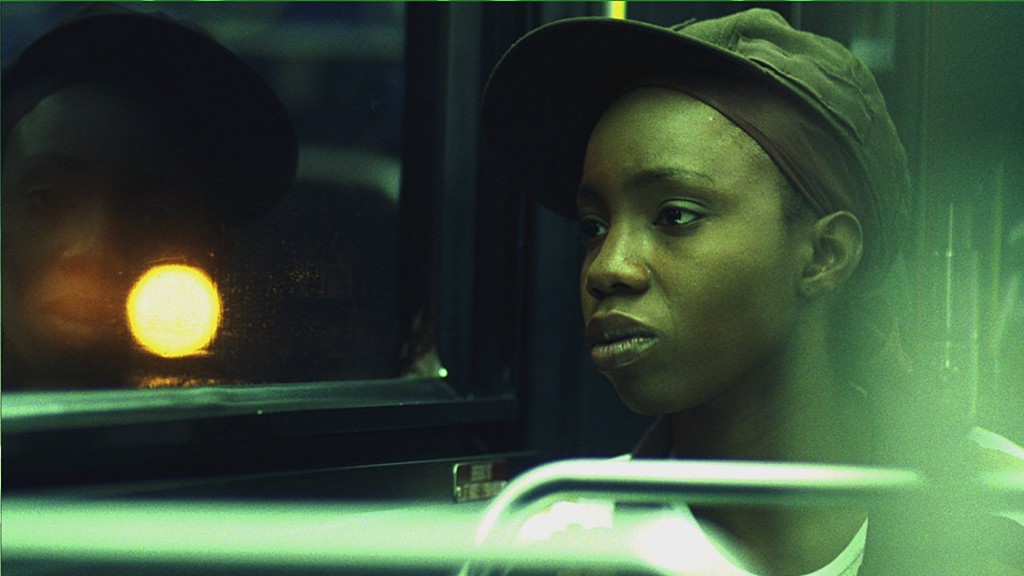 This film follows the story of an African-American teenager, Alike. She is a lesbian, though she has chosen not to come out to her family yet. She doesn't like dressing up and is completely comfortable in her baggy clothes. She has a girlfriend whom she likes very much. Her mother, however, doesn't approve of all this. She wants Alike to attend Church and make friendships with girls who will have a good influence on her. Her father doesn't have much to say on the matter, but he has some issues to figure out of his own. It gets more complicated when she sleeps with the girl who is supposed to "set her right".
19. The Last Black Man in San Francisco (2019)
A semi-autobiographical portrait of Jimmy Fails life, 'The Last Black Man in San Francisco' is directed by Joe Talbot, in his directorial debut. It stars Fails as a fictional version of himself, living in San Francisco Bay Area. One day, while wandering around town with his best friend, Mont, he tells him about a house that was built by his grandfather and is now under the possession of the people who can't even take care of it. With Mont's help, he tries to get the home back, which leads the both of them on a journey of self-discovery.
18. If Beale Street Could Talk (2018)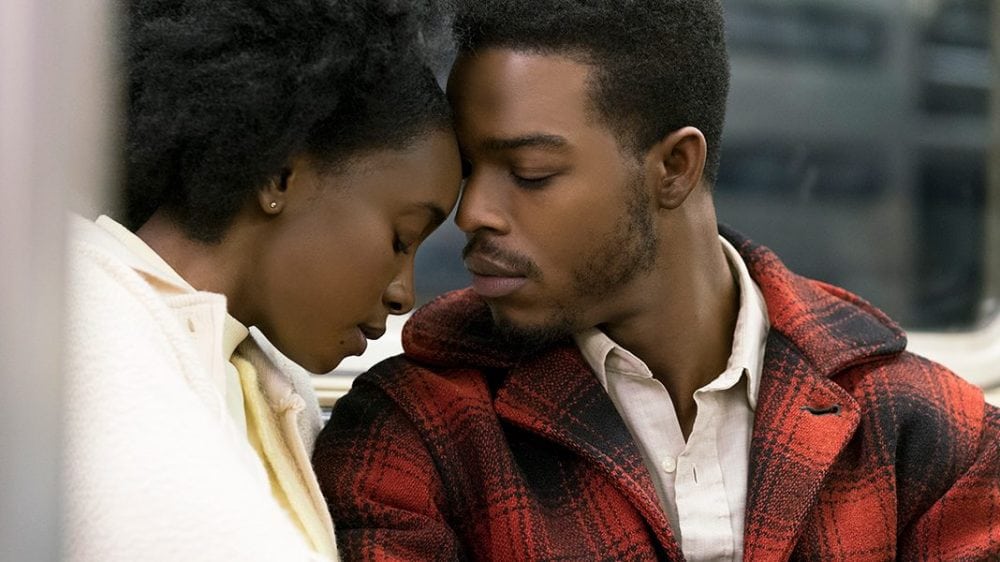 Set in the 1970s, 'If Beale Street Could Talk' follows the story of a man who is arrested for a crime he did not commit, and his wife's struggle to get him exonerated. Tish Rivers and Fonny Hunt move to New York City in the hopes of starting a new life together. They face problems while finding an apartment for rent due to their race. The prejudice of a policeman leads to Fonny's arrest for a rape. His alibi supported by his fiancee and his best friend are not accepted, and it gets even worse when the victim identifies him as her rapist. Tish, however, knows the truth and won't rest until everyone else knows it too.
17. Luce (2019)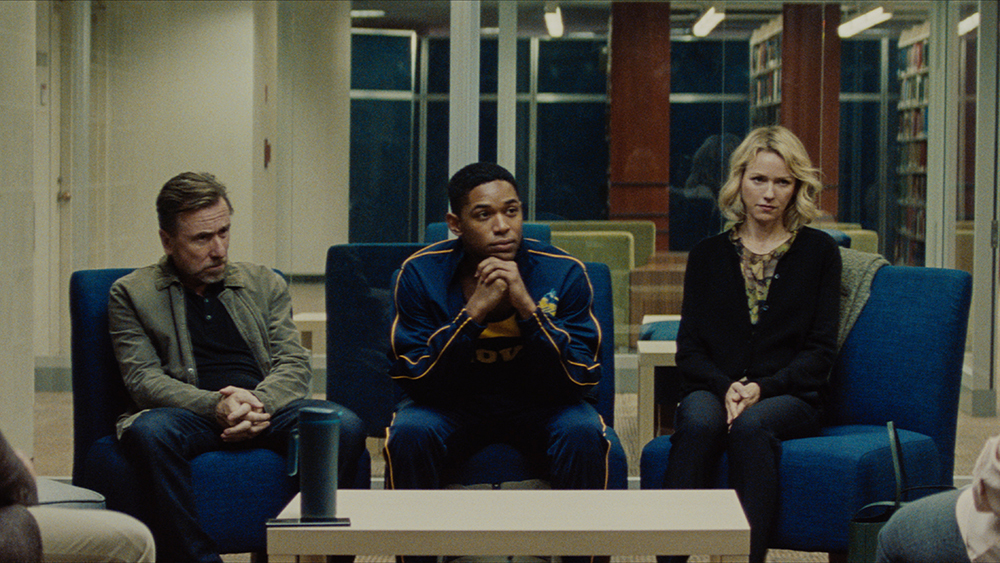 It is hard to run away from one's past and yet, some people try to. Especially those who are bestowed with a chance at another, better life. No one could understand the importance of holding on to this life better than Luce. He had been a child soldier in a war-torn Eritrea. His life changed when he was adopted by Peter and Amy Edgar. They love Luce more than anything, and his shining academic performance in school makes them even prouder of him. However, a cause for concern comes when a school teacher tells the Edgars about Luce's problematic speech.
16. Blindspotting (2018)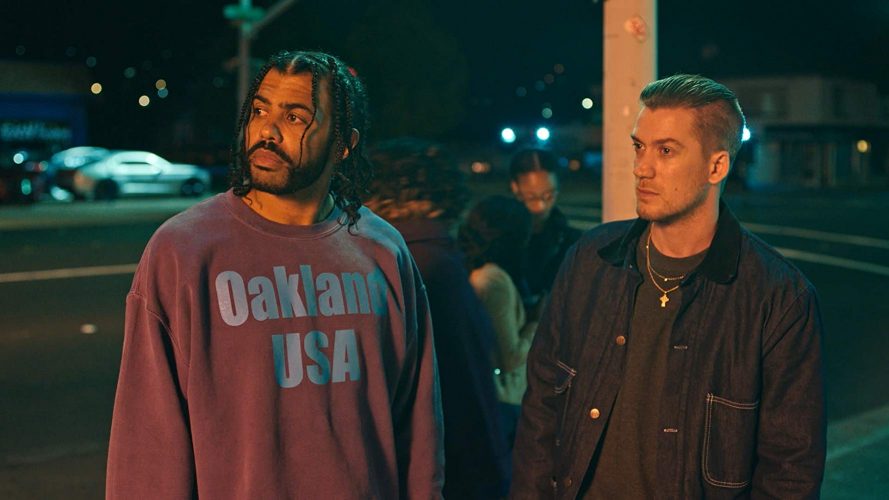 Colin Hoskins is a convicted felon who is out on parole. Only three more days are left for it to be over and Colin vows not to get in any sort of trouble in that time. However, trouble finds him when he witnesses an innocent African-American being gunned down by a white policeman. He is haunted by the dilemma of reporting the incident or keeping it to himself. Meanwhile, his best friend, Miles, has also been going through an identity crisis that leads to a rift between the two of them.
15. The Help (2011)
One of my personal favourites, 'The Help' boasts a talented cast of actresses like Viola Davis, Octavia Spencer, Emma Stone, Jessica Chastain and Bryce Dallas Howard. Based on the book of the same name by Kathryn Stockett, it is set in the early 1960s in Jackson, Mississippi. Aibileen Clark works as a maid for a white family. While she loves the kid that she is tasked to care for, she also has to suffer racism on a daily basis. When aspiring writer Eugenia Phelan approaches her to tell her story as well as that of other maids, the relationship between the employers and the maids goes through a drastic change.
14. Selma (2014)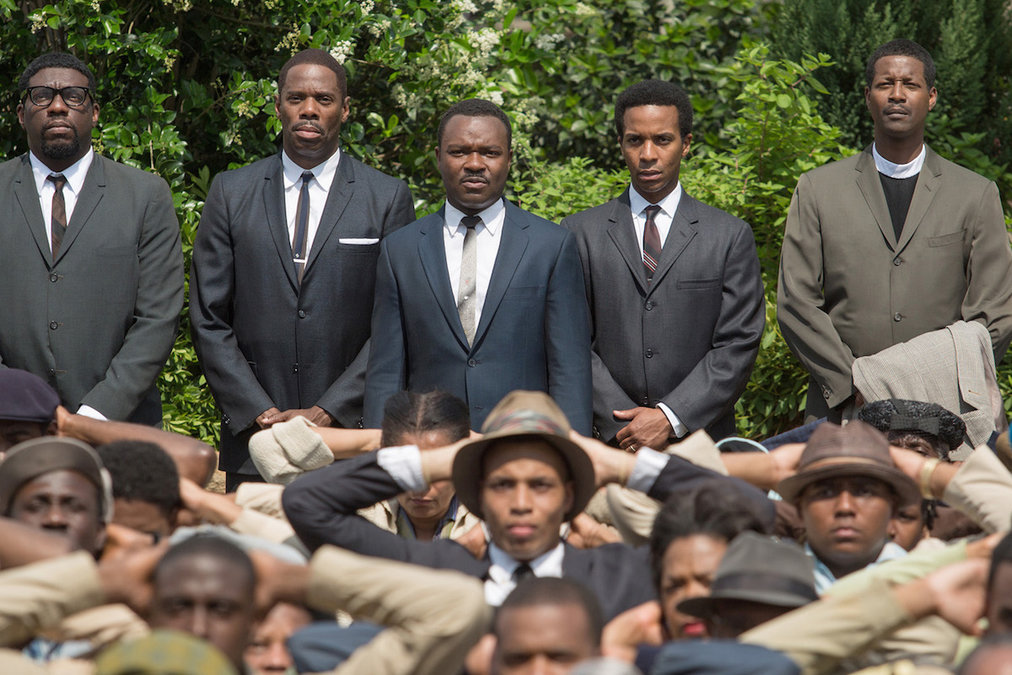 Directed by Ava DuVernay, 'Selma' follows the events that led to the voting rights marches from Selma to Montgomery in 1965. The film focuses on the incompetence of the government to acknowledge the obstruction of the voting rights of African-Americans as well as the crimes committed against them by racist organizations such as the Ku Klux Klan. The Oscar-nominated film stars David Oyelowo as Martin Luther King Jr., Tom Wilkinson as President Lyndon Johnson, Carmen Ejogo as Coretta Scott King, Tessa Thompson as Dianne Nash, Tim Roth as George Wallace and Oprah Winfrey as Annie Lee Cooper.
13. Black Panther (2018)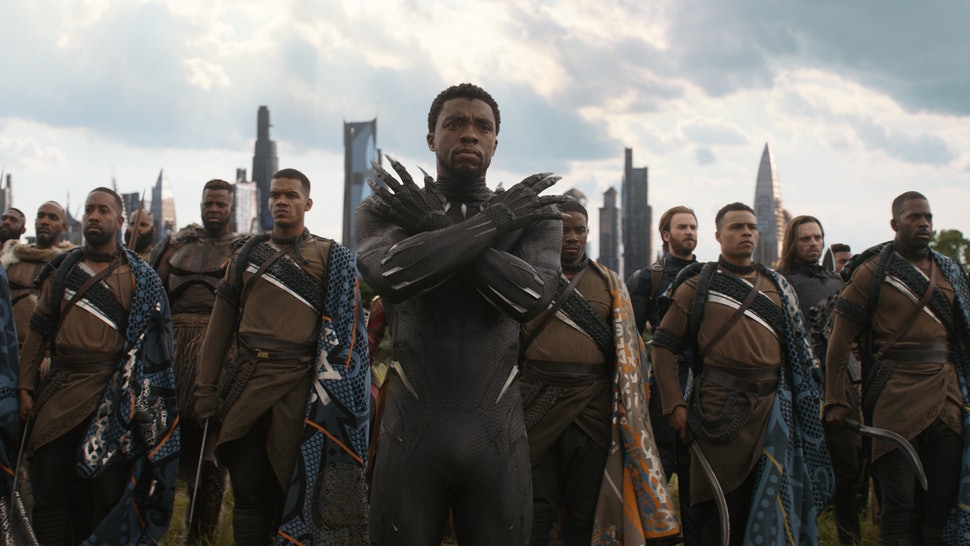 The Marvel Cinematic Universe found its king in the form of Black Panther. The superhero was first introduced in 'Captain America: Civil War', where he tries to avenge the death of his father and joins Team Iron Man. 'Black Panther' picks up after the events of the film. T'Challa returns to his country to assume his rightful throne. He is assisted by his loyal and fierce leader of the Dora Mijae. His sister, Shuri, is a tech genius and in charge of using Vibranium for the safety of Wakanda. His claim to the throne is questioned when a secret from his father's past comes to light.
12. Beasts of the Southern Wild (2012)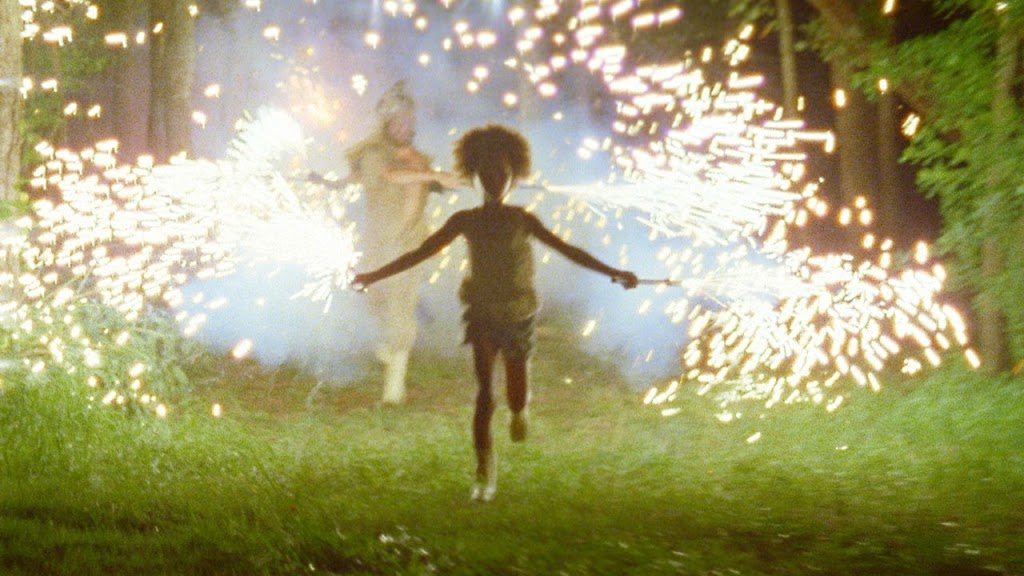 Nominated for various Academy Awards, 'Beasts of the Southern Wild' is set in a fictional place called the Bathtub. The protagonist of the story is a six-year-old girl named Hushpuppy. When a storm approaches her community, she has to come up with something to save the residents, while also caring for her ailing father. Meanwhile, some prehistoric creatures called aurochs are stirring trouble. Hushpuppy also needs to solve the mystery surrounding her mother. The lead role is played by Quevanzhane Wallis, who became the youngest actress to be nominated for Best Actress Award at the age of nine.
11. Hidden Figures (2016)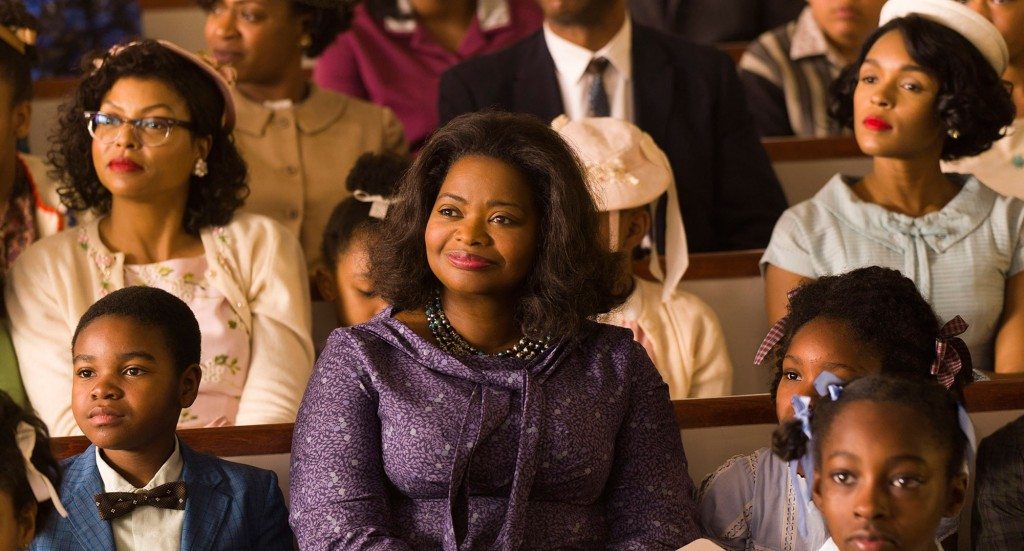 Women have had to face a lot of injustice in their workplaces. History has not been so kind to them when it comes to giving credits. The situation has been even worse for women of colour. 'Hidden Figures' gives us the true story of three women who played a crucial role in the space program of the USA, and yet, weren't as celebrated, recognized or even credited, as compared to their white male colleagues. The story is based on the non-fiction book by Margot Lee Shetterly, and has Taraji P. Henson, Octavia Spencer and Janelle Monae in the lead roles.
10. Fruitvale Station (2013)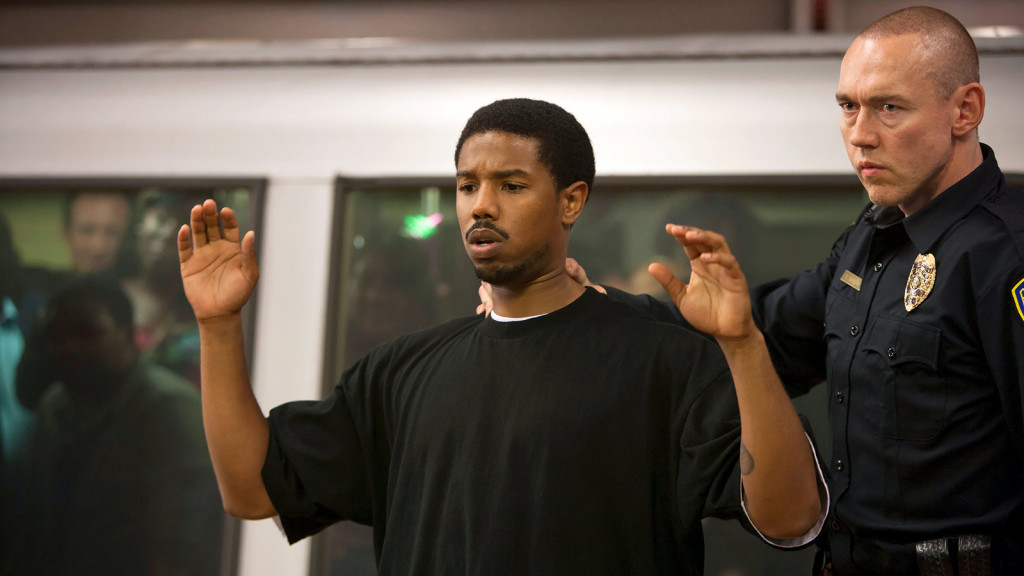 Oscar Grant was a 22-year-old man who was fatally shot by a policeman while the other was trying to restrain him. The whole thing was captured on film and the video went viral which incited protests, directed against the prejudice and brutality of cops towards African-Americans. The film stars Michael B. Jordan in the lead role and charts the last day in the life of Grant. Kevin Durand and Chad Michael Murray play the roles of the cops.
9. Beasts of No Nation (2015)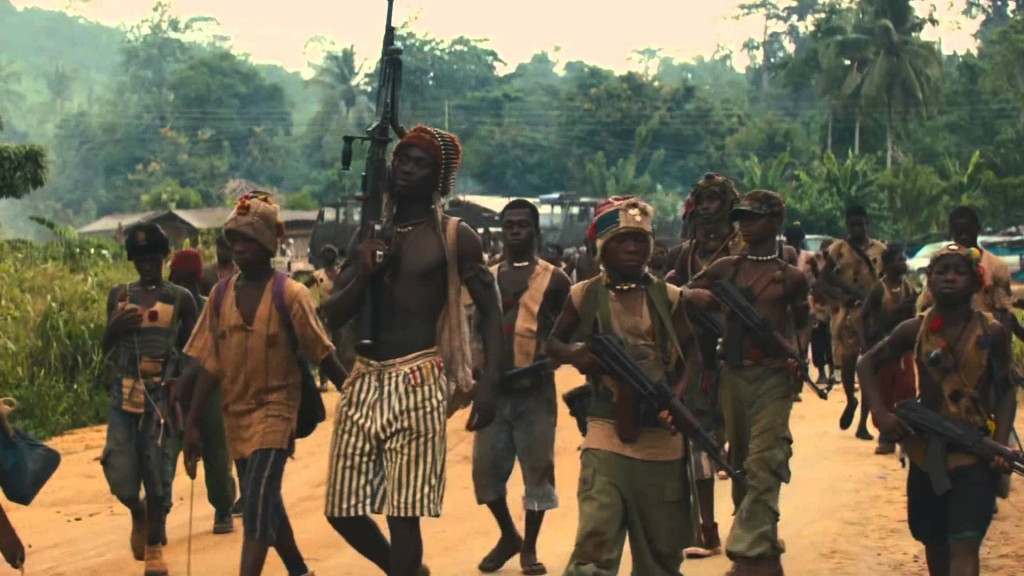 Based on the novel of the same name by Uzodinma Iweala, it follows the story of a young boy in a war-ravaged country in Africa. Not only does the war uproot him from his home and family, but also lands him on the doorstep of a ruthless warlord who trains young boys as his guerilla warriors. Agu, the protagonist, goes through a series of events that challenge his mental mettle, while he has to survive physical, as well as sexual, abuse. He might come out alive on the other end, but the loss of innocence is something that he will never recuperate from.
8. Fences (2016)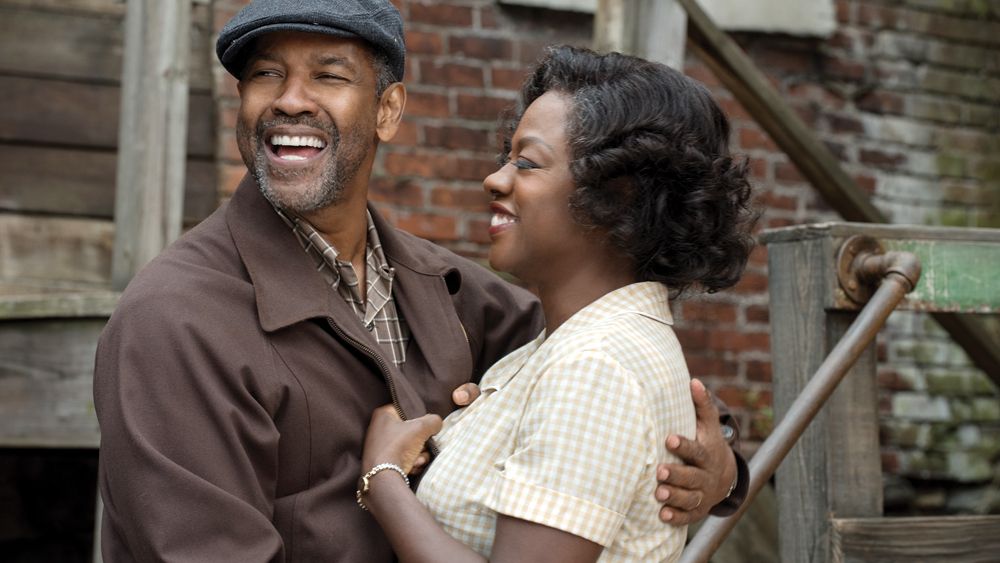 Based on a play (which won a Pulitzer Prize) by August Wilson, 'Fences' follows the story of a man who has seen his life turn into ruin due to prevalent racism, and now threatens to ruin the dreams of his son who might have better opportunities at his disposal. The film stars Denzel Washington and Viola Davis in the lead roles. It was nominated for several Academy Awards, with Davis winning in the category of Best Supporting Actress.
7. Django Unchained (2012)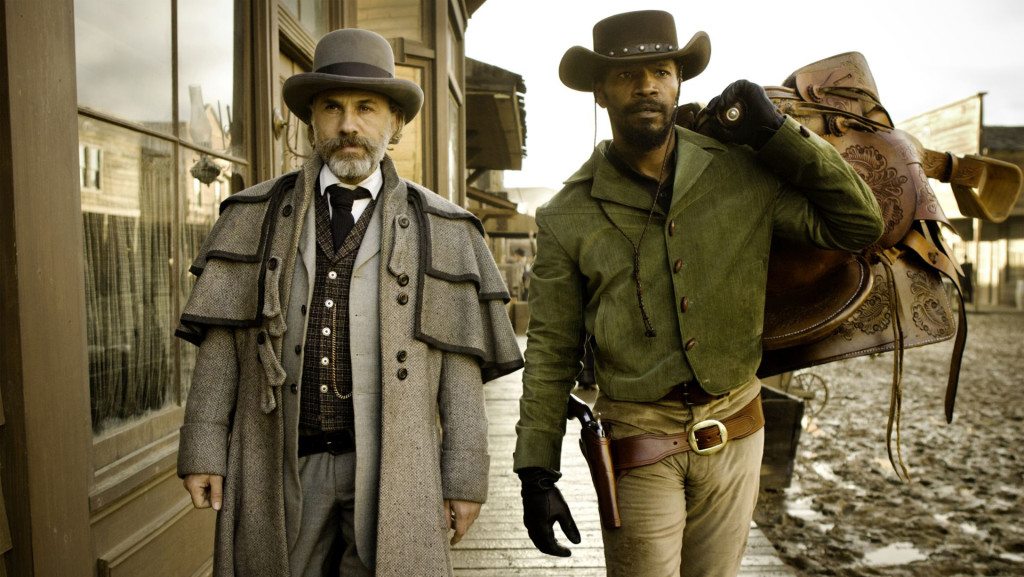 Directed by Quentin Tarantino, 'Django Unchained' follows the story of a slave who sets out on a journey to find his wife with the help of a bounty hunter who, in turn, seeks his help to find two men for whom he has a warrant. The film has an all-star cast of Jamie Foxx, Christoph Waltz, Leonardo DiCaprio, Kerry Washington and Samuel L. Jackson. It received five Academy Award nominations, with Waltz winning for Best Supporting Actor.
6. BlackKklansman (2018)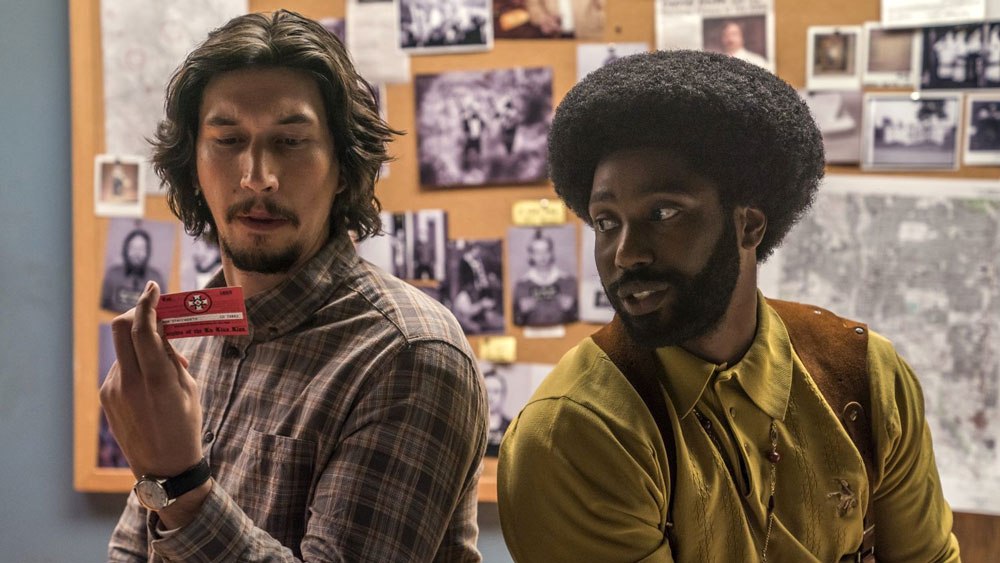 Based on a ridiculous true story, 'BlackKklansman' has a young African-American police officer at its centre. He is ambitious and full of vigour and wants to go after the KKK with all the might of the police force. For a long time, he is held back by his superiors, but then, he finally gets a chance when he succeeds in becoming a member of the organization by posing as a white person. Directed by Spike Lee, it stars John David Washington, Adam Driver and Topher Grace.
5. Get Out (2017)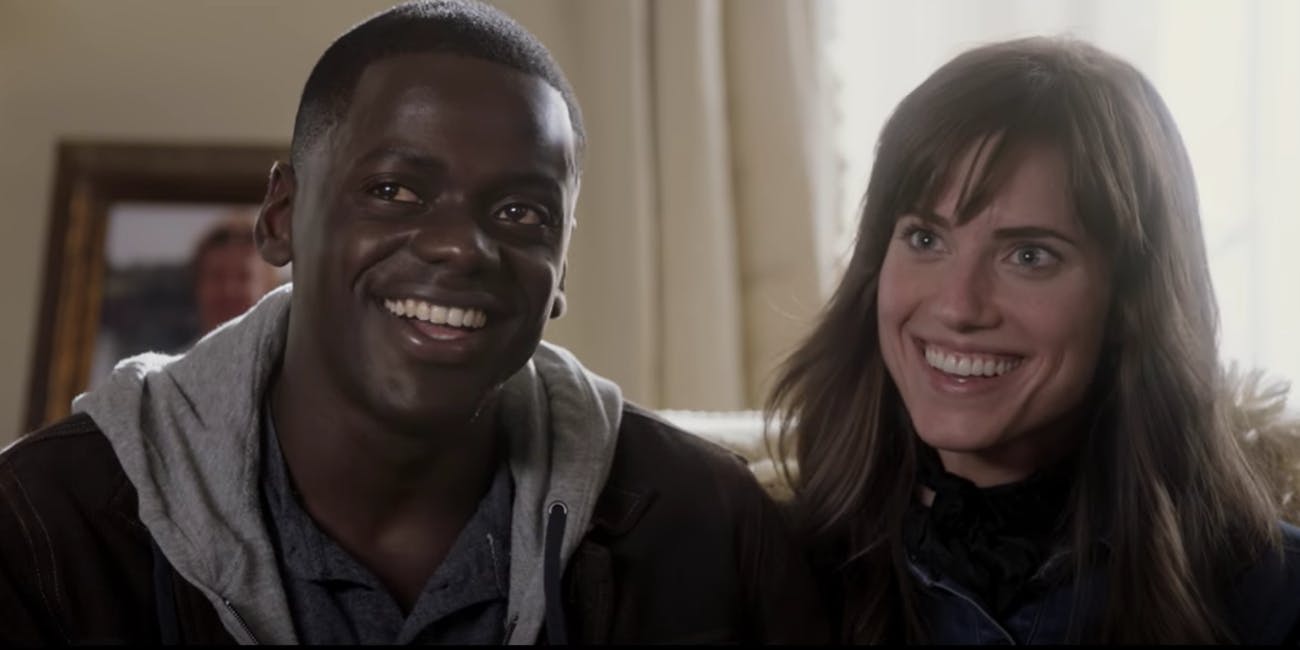 Directed by Jordan Peele, 'Get Out' follows the story of an African-American who visits his white girlfriend's parents at a secluded estate, where things take a drastic turn for him. The Academy Award-winning film stars Daniel Kaluuya, Allison Williams, Bradley Whitford, Katherine Keener and Caleb Landry Jones. At the centre of the story is Chris, a photographer, whose girlfriend, Rose, wants him to meet her parents. While he is a bit nervous, she is pretty cool about the situation and so are her parents. Even though they are friendly and welcoming, Chris feels something off about them.
4. 12 Years A Slave (2013)
Based on the memoirs of the same name Solomon Northup, the film stars Chiwetel Ejiofor, Michael Fassbender, Lupita Nyong'o and Benedict Cumberbatch. Starting in 1841, it begins with two white men duping Solomon into a job as a musician. They kidnap him and take him South, where he is forced to live as a slave. He is thrown from one family to another, and all this while hopes to find a way back North and reunite with his family. '12 Years A Slave' won the Academy Award for Best Picture, along with Best Adapted Screenplay and Best Supporting Actress for Nyong'o.
Read More: Best HBO Series of the 2010s
3. Moonlight (2016)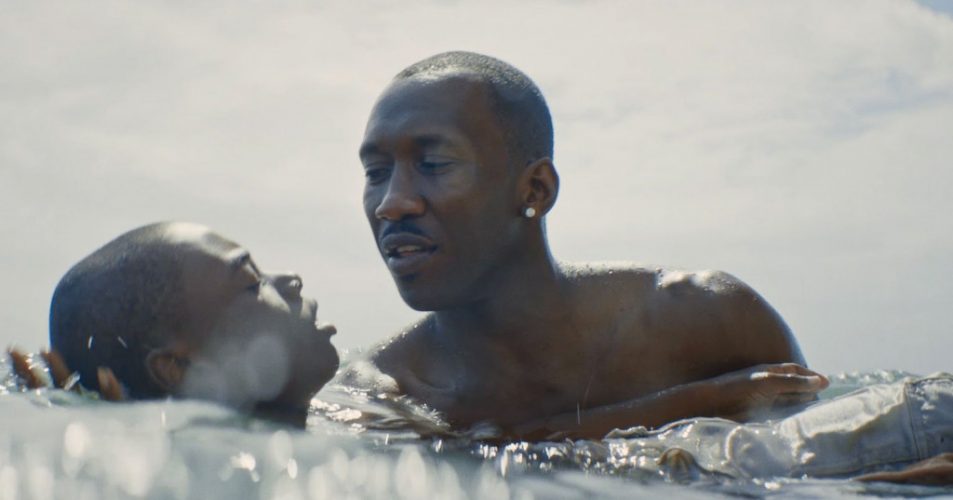 'Moonlight' follows three phases in the life of its protagonist, Chiron. He is an African-American, comes from a poor family, has trouble with the drug addiction of his mother, and is often bullied owing to his homosexuality. He finds a father figure and a mentor in a man named Juan. He is a drug dealer, but having seen Chiron in difficult situations, cares about him. His guidance affects Chiron's childhood, teenage as well as his adult life. This Academy Award-winning film stars Mahershala Ali, Janelle Monae, Naomie Harris, Jharell Jerome and Trevante Rhodes.
Read More: Best Korean Movies of the 2010s
2. Green Book (2018)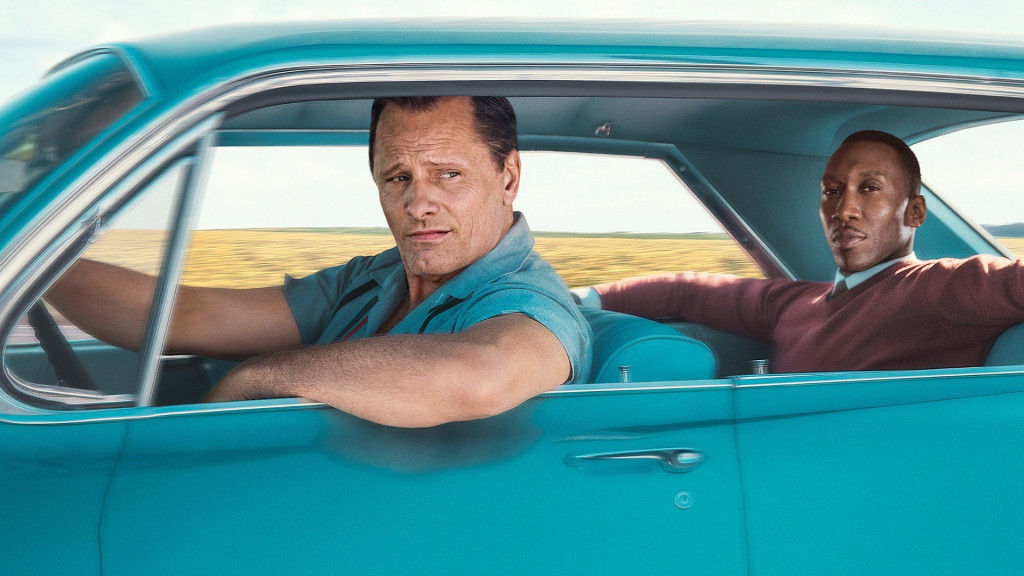 Based on a true story, Academy Award winner 'Green Book' stars Viggo Mortensen and Mahershala Ali in the lead roles. Set in the early 1960s, it explores the relationship between jazz pianist Don Shirley and Frank Vallelonga, who served as his driver and bodyguard for a brief period of time. With an extensive tour of South coming up, Shirley needs someone who can not only handle his itinerary but also serve as his protector in the Deep South where racism still runs deep (deeper than most, any way.) While Vallelonga isn't a fan of African-Americans, he takes the job because he needs the money. As they spend more time together, Shirley gets to know the softer, more childish side of his companion while Frank gets to witness the struggles of his life.
Read More: Best Teen Movies of the 2010s
1. Waves (2019)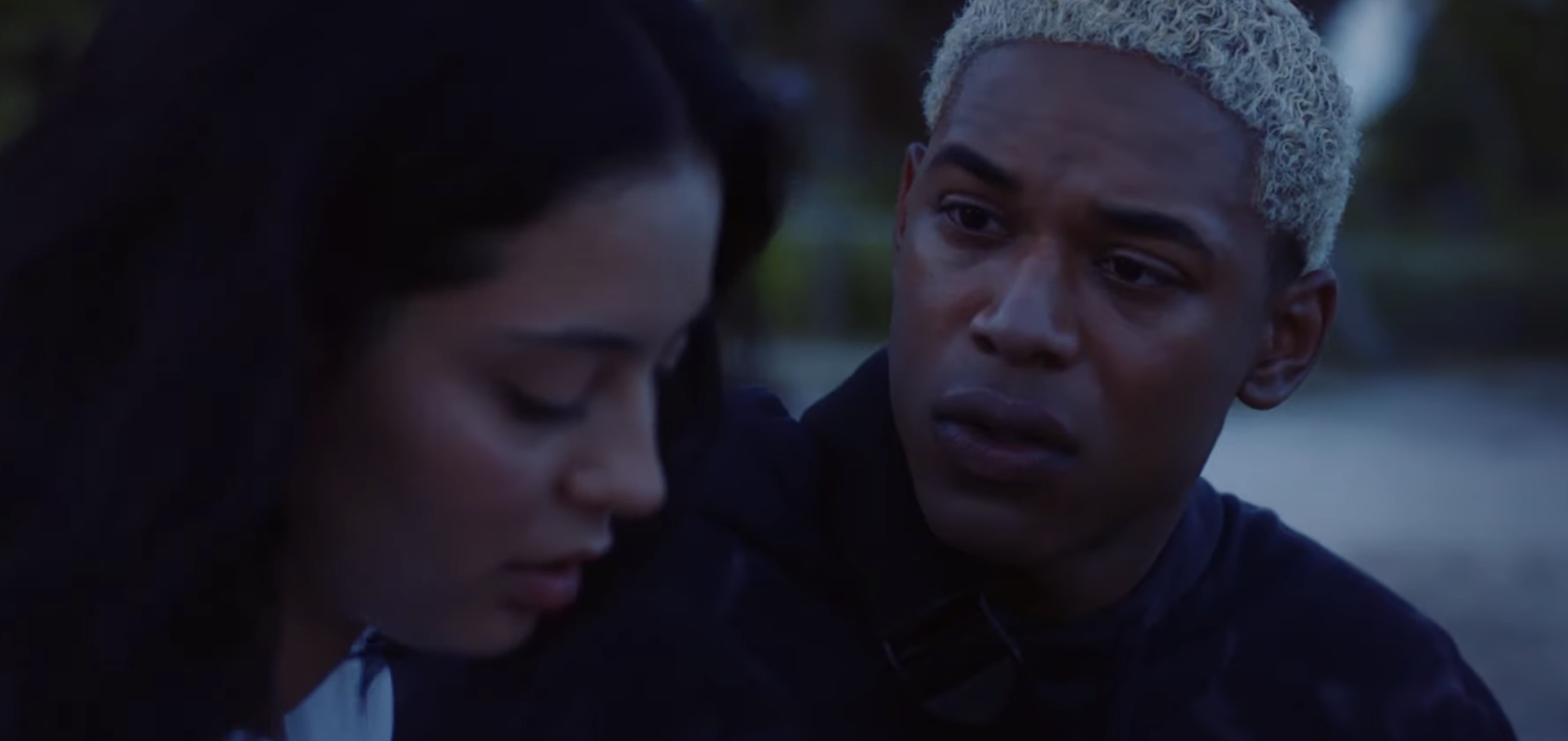 'Waves' is the story of a suburban African-American family led by a domineering father who wants his high-school-going son to become a pro-wrestler. The pressure of meeting his father's lofty ambitions ultimately proves to be not just life-changing for the young teenager but also the whole family. What's so refreshing about 'Waves' is that it treats African-American family just as any other family. What I mean by that is 'Waves' could have very easily been about a white family or an Asian family, with the end result being the same.
'Waves' is not about violence or anger or hate. It's about love. It's about grief. It's about regret. But more than anything else, it is about forgiveness. The characters in the film go through a lot of pain and frustration, but in the end they realize the only way to deal with the sense of loss and overwhelming sorrow is forgiveness.
Read More: Best Acting Performances of the 2010s