The lack of diversity in Hollywood has always been a point of argument in the past. There has been several protests like 'oscar so white' and attacks on the 'white preferring industry' for some time now. One person who despite the racial issues has continuously appeared on the big screen successfully is Kerry Washington.
Of course I'm not saying she's the greatest black actress or is the most prominent figure today, no. But it's astonishing to see the trajectory of her career from the streets of Bronx to becoming an A list actress. From small early Tv shows to starring in Oscar nominated films, Washington has become a prominent figure in Hollywood Here is the list of top Kerry Washington movies and TV shows.
10. Lakeview Terrace (2008)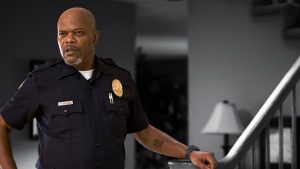 Lakeview Terrace is a 2008 American crime thriller film directed by Neil LaBute, written by David Loughery and Howard Korder, and co-produced by Will Smith. The film stars Samuel L. Jackson, Patrick Wilson and Kerry Washington in the lead. It follows a couple(Wilson and Washington) whose life is terrorised by their new cop neighbour because they are an interracial couple.
Jackson's performance is decent and is reminiscent of Denzel Washington's character from Training Day(definitely not as good though). Wilson and Washington are also likeable in the film The pacing is slow but focused which allows the characters to be developed properly. Ending of the film is what most viewers have a problem with.
9. She Hates Me (2004)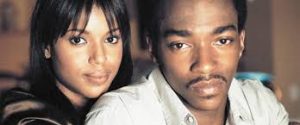 She Hate Me is a 2004 independent comedy-drama film directed by Spike Lee. The film has a dream ensemble cast of Anthony Mackie, Kerry Washington, Ellen Barkin, Monica Belluci, Woody Harrelson etc. The film stirred heavy controversies due to its subjects and themes, and was a commercial failure. In the film a man fired from his corporate job, agrees to impregnate his ex-fiancee and a number of lesbians for money.
This film despite its controversies work because of its leading actors Mackie and Washington. Mackie manages to keep things entertaining and funny while delivering a sympathetic performance. Washington on the other hand gives the most believable performance in this ridiculous comedy. The character development is good despite the whole scenario the film creates.
8. Scandal (2012-2018)
Scandal is an American political thriller television series created by Shonda Rhimes airing on ABC from April 5, 2012 until April 19, 2018 for 124 episodes over seven seasons. The series stars Kerry Washington, Tony Goldwyn, Katie Lowes and Bellamy Young. Washington plays Olivia Pope, a former media consultant to the US president who starts her own crisis management firm with a team of experts. She soon begins to suspect that her employees might be hiding darker secrets.
We all have to admit that the show began to lose steam in the later stages. But i chose to add it on the list due to the merit brought by its initial seasons. Kerry Washington as the lead is fantastic and has very good chemistry with Tony Goldwyn. What worked for the show was starting off with very interesting plot and characters. The drama was thrilling and left audiences curious.
7. Lift (2001)
Probably the most underrated film on the list. Lift is a 2001 crime thriller film written and directed the team of DeMane Davis and Khari Streeter. Lift premiered at the 2001 Sundance Film Festival and was nominated for its Grand Jury Price. The film follows a young lady who works in a departmental store and is also shoplifting expert. She soon gets into trouble when she decides to team up with a gangster for a heist.
Lift is a well crafted drama is emotional and intense at the same time. The character development is good which helps you understand and root for the character. Washington delivers a very good and compelling performance in the lead. The film makes a fitting and powerful commentary against materialism and is able to tell it inspiringly.
6. Save the Last Dance (2001)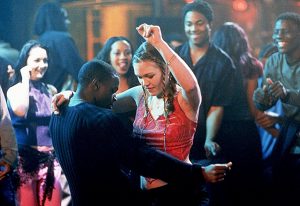 Save the Last Dance is a 2001 American dance film produced by MTV Films, directed by Thomas Carter. The film stars Julia Stiles, Sean Patrick Thomas and Kerry Washington in the leads. It follows a young girl who is depressed after the sudden demise of her mother. She however meets Derek who helps her through the trauma and pursue her passion in dancing.
Stiles and Thomas in the lead having very good chemistry and are both convincing dancers. Certain stereotypes and clichés hamper the film from its full potential but that doesn't mean it's fun and touching. It is a film where most people might write off as a teen flick, but it's honestly a pleasant surprise.
Read More: Jamie Foxx Movies
5. Mother and Child (2009)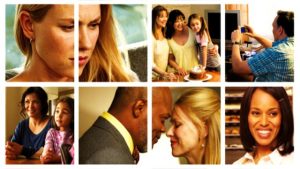 Mother and Child is a drama directed and written by Rodrigo García. The film premiered at the Toronto International Film Festival in 2009 and also at the 2010 Sundance Film Festival. The film stars a great cast that includes Samuel L Jackson, Naomi Watts, Annette Benning and Kerry Washington. The film is interwoven around three women: A 50-year-old woman, the daughter she gave up for adoption 35 years ago, and an African American woman looking to adopt a child of her own.
Mother and Child is a sensitively directed film that is gentle, powerful and moving. Garcia directs this wise screenplay with wisdom and simplicity. The performances from its cast is nothing short of brilliant and is realistic in a film that is centred around character development. Overall Mother and Child is a profoundly crafted beautiful film.
4. Confirmation (2016)
Confirmation is a 2016 American television political thriller film, directed by Rick Famuyiwa and written by Susannah Grant. The film is about the real life "Clarence Thomas' Supreme Court nomination hearings", and the controversy that followed when Anita Hill alleged she was sexually harassed by Thomas. The film stars Kerry Washington as Anita Hill and Wendell Pierce as Clarence Thomas.
Both Kerry Washington and Wendell Pierce are outstanding in the lead role and anchors the whole film. Due to the sensitivity of the case, the film was bound to some controversies and face problems with its rating. Nevertheless it is a well crafted film that is thrilling and informative. The screenplay is strong and gives you an insight on many information that happened behind closed doors.
3. Ray (2004)
Ray is a 2004 American musical biographical film focusing on 30 years in the life of rhythm and blues musician Ray Charles. The film was written, produced, and directed by Taylor Hackford, and stars Jamie Foxx and Kerry Washington as it's leads. Jamie Foxx went on to receive an Academy Award for Best Actor for his performance as the blind musician.
Jamie Foxx in his career best work captures all the attention in the film and deservedly so. He plays the character with so much passion and artistry that it is impossible to take yours eyes off him. The rest of the supporting cast including Kerry Washington and Regina King are perfect companions. The choices made by the writers and director in choosing different moments from Rays life to showcase on the big screen is also worth mentioning.
2. The Last King of Scotland (2006)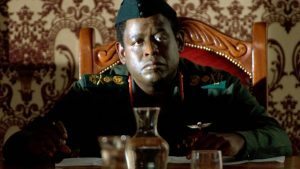 The Last King of Scotland is a 2006 historical drama film based on Giles Foden's novel The Last King of Scotland (1998). In the film a Scottish doctor on a mission finds himself developing a close bond with the Ugandan dictator, Idi Amin. The film stars Forest Whitaker, James Mcavoy and Kerry Washington. Whitaker won the Academy Award for Best Actor for his portrayal of Amin.
Kevin Campbell the director is best known for his documentaries and in a film about a real life dictator, he is able to bring raw authenticity. Whitaker as Amin is scary but fantastic and plays the role with great presence and charisma. He is well backed up by both McAvoy and Washington as well as other supporting cast. The Last King of Scotland is a brutal and powerful film.
1. Django Unchained (2012)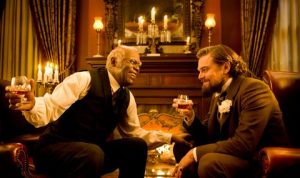 Django Unchained is a 2012 American Western film written and directed by the legendary Quentin Tarantino. The film stars an ensemble cast that includes Jamie Foxx, Christoph Waltz, Leonardo DiCaprio, Kerry Washington, and Samuel L. Jackson. In the film a bounty hunter joins forces with a slave named Django to rescue the latter's wife, who has been captured by a hard-hearted plantation owner. The film was nominated for 5 oscars and Waltz was presented with one in the Best Supporting Actor category.
As you can expect from any Tarantino film, Django Unchained is brutal, violent, stylish and very bloody brilliant. What separates Tarantino from any writer/director out there is his boldness in bringing his vision to the big screen. He doesn't shy away with his visuals and certainly not in his dialogues. Every performance in the film is close to flawless and likeable no matter which side you're supporting. Django Unchained is a masterpiece.
Read More: Christopher Waltz Movies