In international cinema, there are a couple of countries that have made their presence felt strongly. While European cinema continues to excel, in the Asian market, Korean filmmakers have taken charge. Bong Joon-ho, Park Chan-wook and Kim Ki-duk are just a couple of directors that have made excellent films while succeeding in breaking into the international market. Their films are commercially successful without compromising with the soul of the story. In the past decade, this trend has been followed by a number of other directors. Here, we have compiled the list of the best Korean movies of this decade, from 2010 to 2019. that you must watch:
16. Train to Busan (2016)
Zombies have become a popular part of horror culture. A lot of movies and TV shows has exploited this concept to turn into huge successes. 'Train to Busan' is one of them, yet it is nothing like others in the genre. The film begins with a man and his daughter, who have a strained relationship due to his excessive dedication to his job, boarding a train to Busan to meet her mother. In the background, we come to know about a chemical explosion that has begun to have adverse effects on humans. From the train, the occupants witness the outside world being torn to pieces. Their only hope for survival is if the train doesn't stop. But, sooner or later, it is bound to happen.
15. The Man from Nowhere (2010)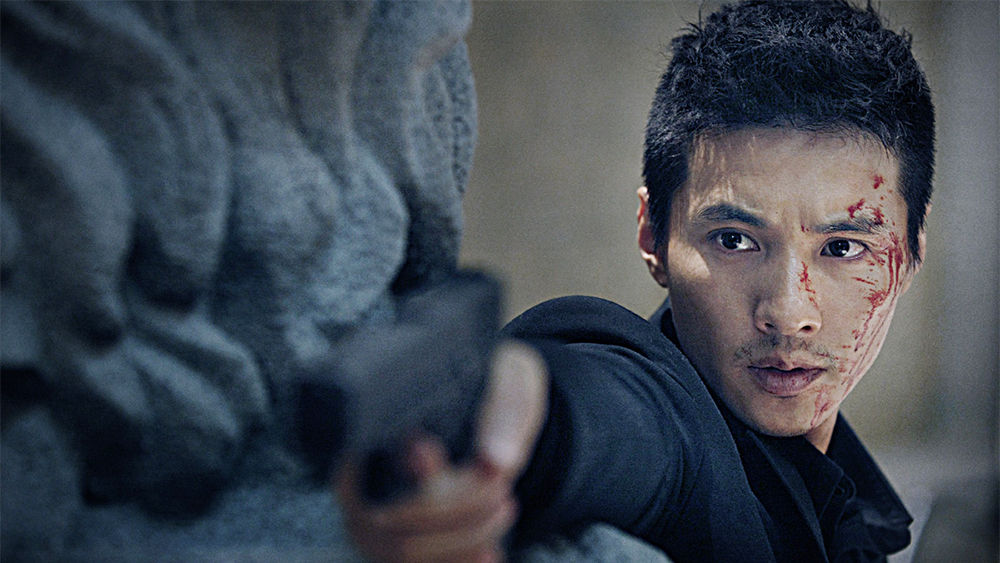 Action blockbuster 'The Man from Nowhere' follows the story of a man who sets out to destroy the world when the only person who means something to him is kidnapped. The hero of this story is Cha Tae-sik. He owns a pawn shop and is a quiet man who keeps to himself. However, we have a hint that his past might not be as calm as his current demeanour. There is some shady stuff there, but now that he has left it behind, we want to leave it at that too. He is friends with an 8-year-old girl who lives with her mother, who is a heroin addict. After the woman steals heroin from a crime lord, the little girl is threatened. This is when Tae-sik unleashes his true form.
14. The Day He Arrives (2011)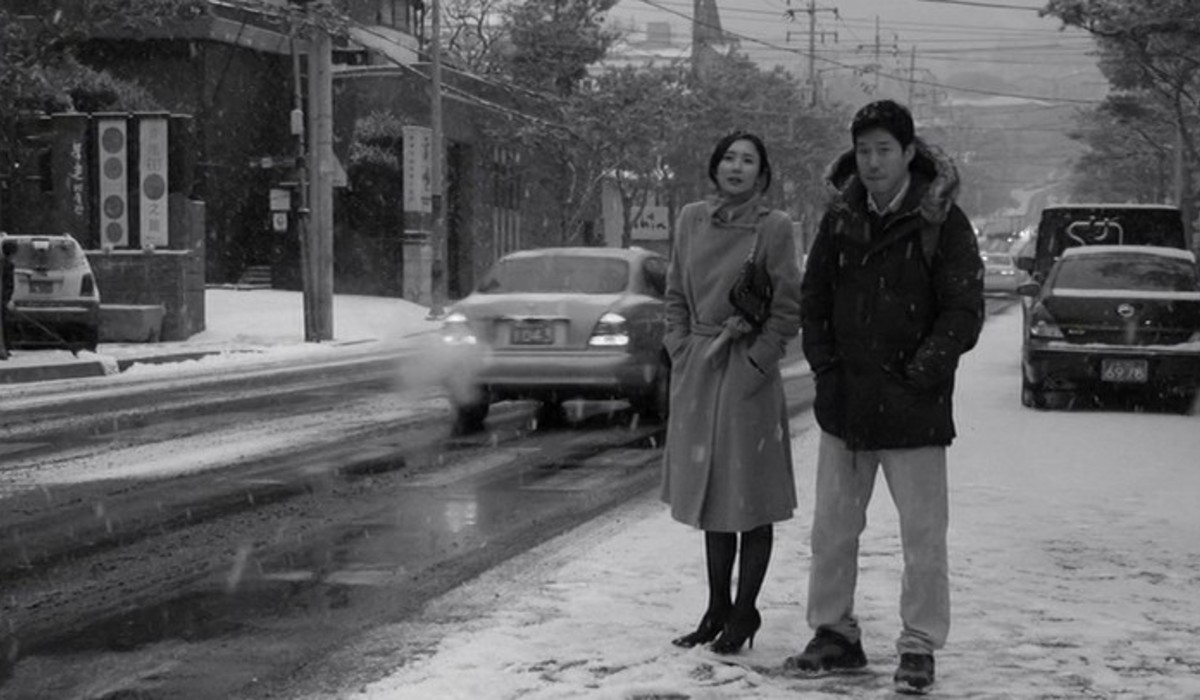 Have you ever felt like your days have gotten stuck in one place? Does it feel like you are repeating a ritual, and have become so dedicated to it that you can't tell the difference between your days? They all feel the same. The same thing happens to Seong-jun, minus the mundane. He arrives at Bukchon to meet with his friend. When he doesn't receive an answer, he decides to wander the city. He meets a woman, crosses path with some old friends and gets drunk at a pub. But after some time, he can't tell if he has been doing it for the past couple of days or if it is still the same day when he arrived.
13. Masquerade (2012)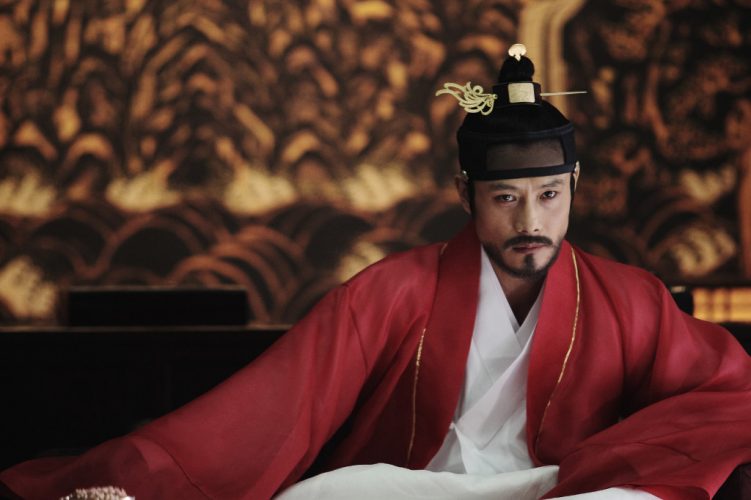 'Masquerade' is a historical drama that focuses on a strange event that takes place in the court of the 15th ruler of the Joseon Dynasty in Korea. King Gwang-hae is suspicious of everyone around him. He doesn't trust anyone because he fears that everyone is trying to kill him, and no matter how many assassination-attempts he dodges, it will only take one to be successful to bring him down. He asks his secretary of defense to find a lookalike who can fill in for him, in case something happens and he needs to go into hiding. As the king feared, he is poisoned by one of his consorts. Until he recovers, the minister grooms a man to take his place. The problem starts when the begins to take his role as the king seriously.
12. The Wailing (2016)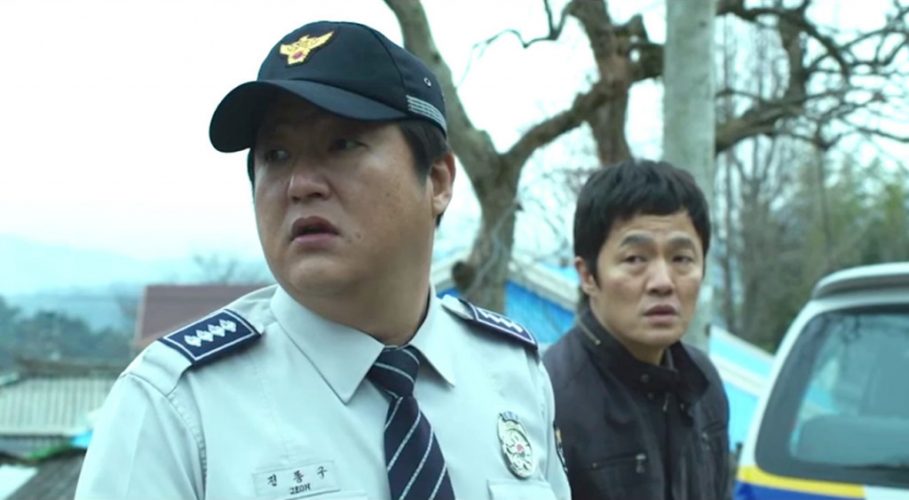 'The Wailing' is a psychological horror that will creep you out. If you are a fan of horror, then you will come out on the other side satisfactorily scared. But if you are the faint of heart who doesn't indulge themselves in scary films, then it will thoroughly unnerve you. It begins with the arrival of a strange man in a rural village. He is followed by a strange disease that begins to turn people into savage murderers before claiming their lives. A police officer is sent to investigate the crimes and get to the bottom of the outbreak if there really is such a thing. The officer searches for the stranger and gets so deep into the mystery that he loses all chances of coming out of it unscathed.
11. I Saw the Devil (2010)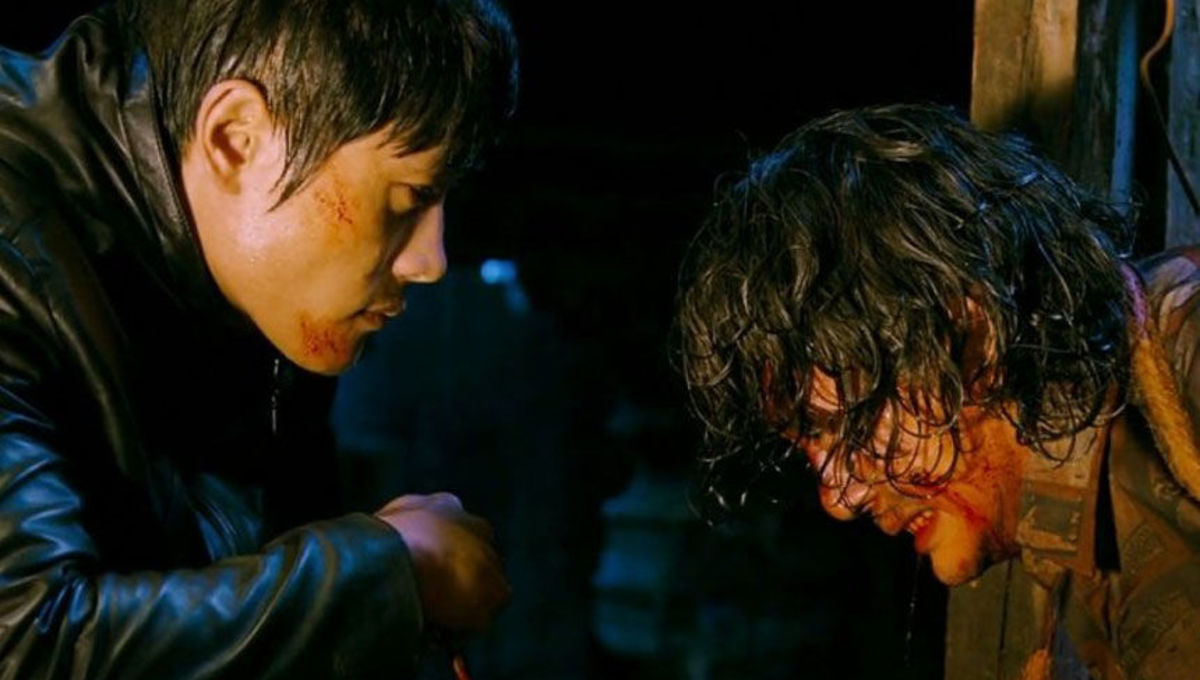 'I Saw the Devil' is a psychological thriller that blurs the line between the hero and the villain. The story begins with Jang Joo-yun. She is stranded on a highway in the middle of a snowy night with a flat tire. Just in time, a school-bus driver, Jang Kyung-chul happens to pass by. It looks like he wants to help her, but that is not his true intention. A couple of days later, Joo-yun's severed head is discovered which breaks the heart of her fiancée. The brutality of her murder makes him vow the same fate for her killer. His background as a secret agent helps him track down Kyung-chul, but he doesn't kill him. Not straightaway.
10. The Handmaiden (2016)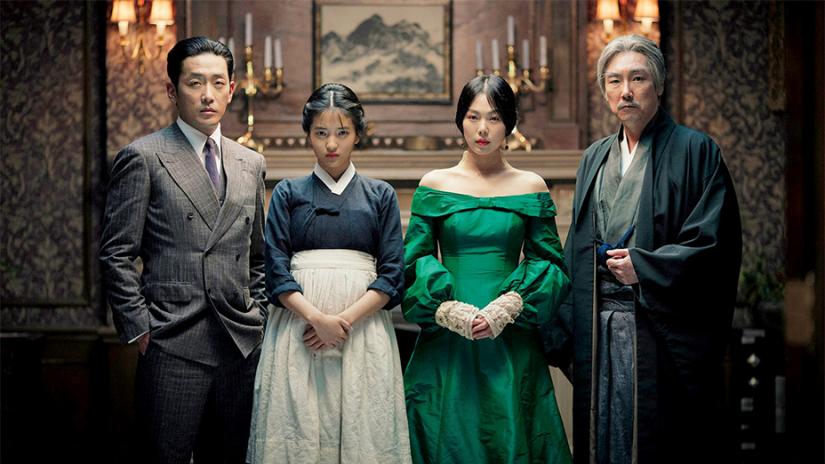 Park Chan-wook is one of the best directors working in Korean cinema. His movies often explore the twisted psychology of his characters. The Vengeance Trilogy is one of the best movie trilogies, and in the 2010s, he moved out of its shadow to deliver another story full of complicated characters. The basic premise of 'The Handmaiden' has a Japanese heiress, a con man and a maid at its centre. The con man wants to marry the heiress and have all that she has by throwing her into an asylum. In order to accomplish this, he sends a maid who can constantly whisper in the heiress's ears about him. The plan goes well, for a while. Soon, it becomes clear that every character has an ulterior motive and no one is as innocent as they look.
9. House of Hummingbird (2018)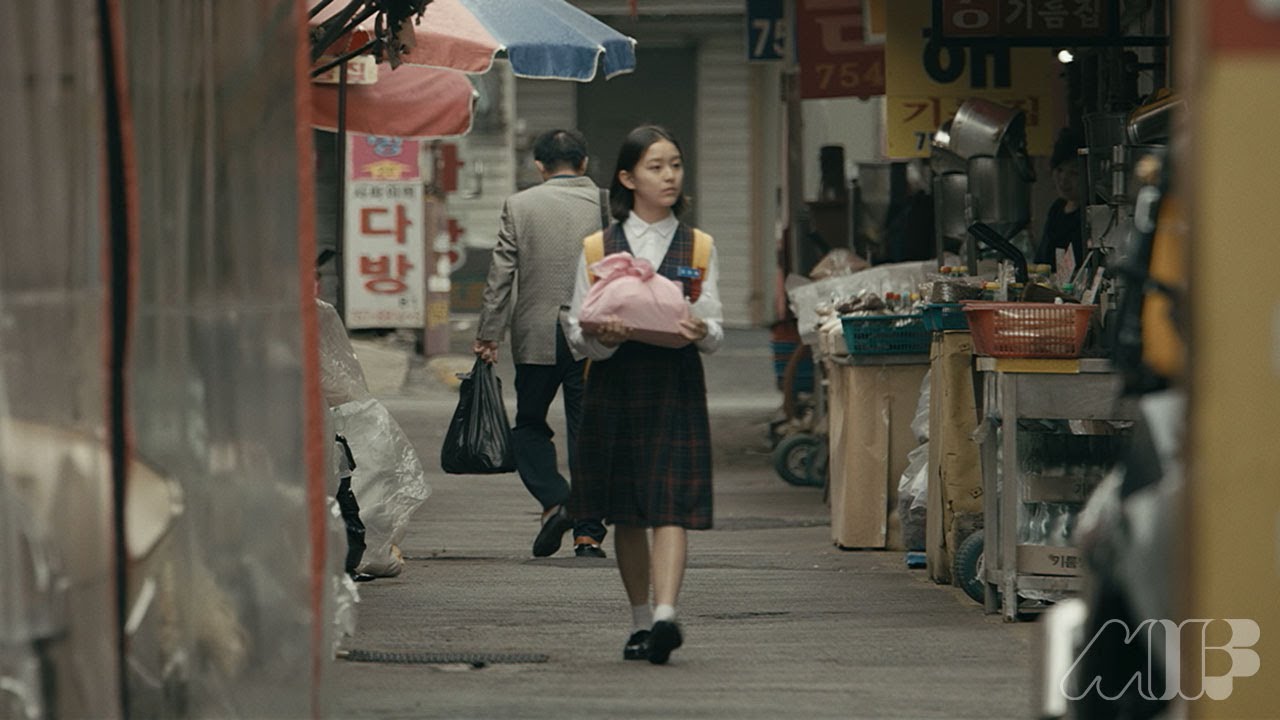 Set in 1994, 'House of Hummingbird' follows the story of a teenager who wanders through Seoul in search of a purpose, while the city goes through an upheaval. It begins with Eun-hee, a shy, introverted girl who doesn't feel at home with her family and doesn't belong at the school either. Her parents often fight with each other, leaving no time to focus on their children. Her sister goes around creating trouble and her brother is another troublemaker who finds satisfaction in bullying people. The people at school aren't any better, so she spends her days alone, indulging her hobbies to keep herself occupied. And then one day, she chooses something else to occupy her day, and it changes everything, for her as well as the city.
8. The Age of Shadows (2016)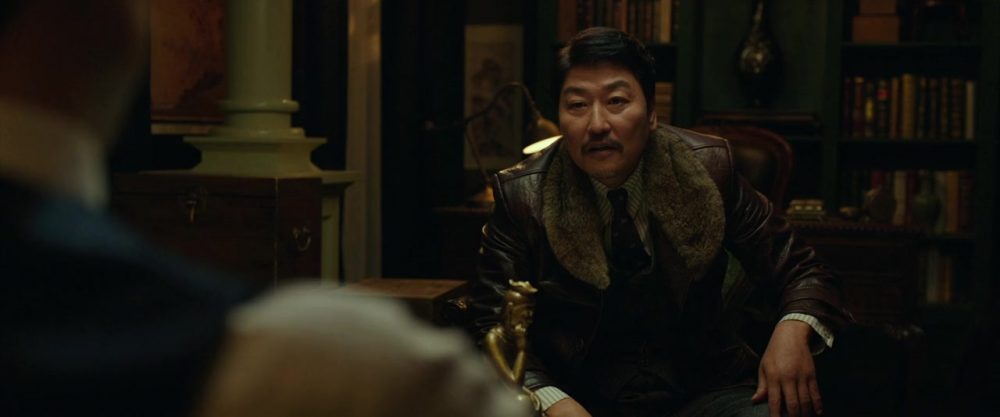 South Korea's official entry for Academy Awards in 2017, 'The Age of Shadows' follows a complex game between its characters, as they try to manipulate each other to serve their own purpose. The first spoke of the wheel is Lee Jung-chool. He is a Korean police officer and a turncoat who provides information to the Japanese to earn their favours. His lifestyle receives a blow when the Japanese government accuses him of working against them. This thoroughly confuses him but also brings him to the attention of some major players in Korea and Japan. While one tries to recruit him to his cause, there is another who plays a psychological game to establish his prominence. Who will win and how far will this game go?
7. Burning (2018)
Lee Jong-su is an aspiring novelist and has been going through some difficult times in his life. A breath of fresh air comes when he crosses paths with an old friend who has changed considerably since he last saw her. They bond and eventually become intimate. She tells him that she is going somewhere and needs someone to feed her cat. Jong-su does so dutifully. Things take a complicated turn when she returns with another man.
6. Planet of Snail (2011)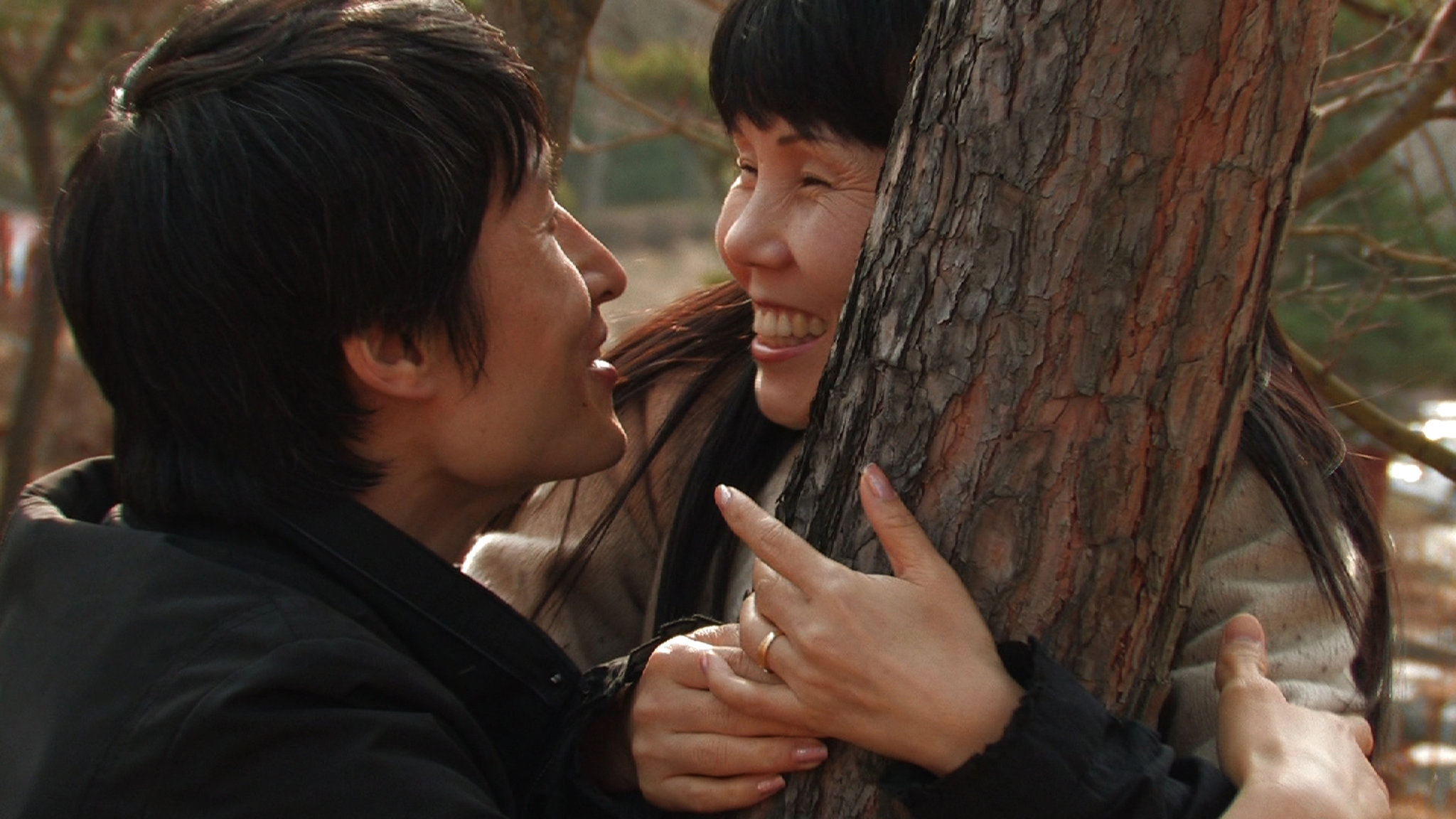 'Planet of Snail' follows the story of a deaf and blind man. The young writer, due to the inaccessibility to two of his sense organs, feels like a lone traveller. He even compares himself to a lonely astronaut drifting into space. He can't hear, can't see, but that doesn't mean he is entirely disconnected from the world around him. To keep him from wandering away from the world, he is tethered to the ground by his wife. They have developed a form of communication that gives a poetic sense to their story. Their language is derived from Braille but is so much more reformed and intimate than it. In the film, we watch the couple getting through the daily chores of their lives in a mesmerising form of communication.
5. Poetry (2010)
Yang Mi-ja is a 66-year-old woman who lives with her 16-year-old grandson. She receives support from government welfare and also has a good-paying job. Her grandson is a troublesome kid, whom she finds increasingly difficult to discipline. The absence of his parents doesn't help her cause either, but that's something that she can't do anything about. The problem starts when Mi-ja finds herself slowly descending into Alzheimer's. She also comes across a poetry class and discovers her love it. Meanwhile, a 16-year-old girl's dead body is found in the river and Mi-ja worries that her grandson might have something to do with it. While the investigation of the case moves forward, the grip of Alzheimer gets stronger on Mi-ja to the point that it might lead to another tragedy.
4. The Bacchus Lady (2016)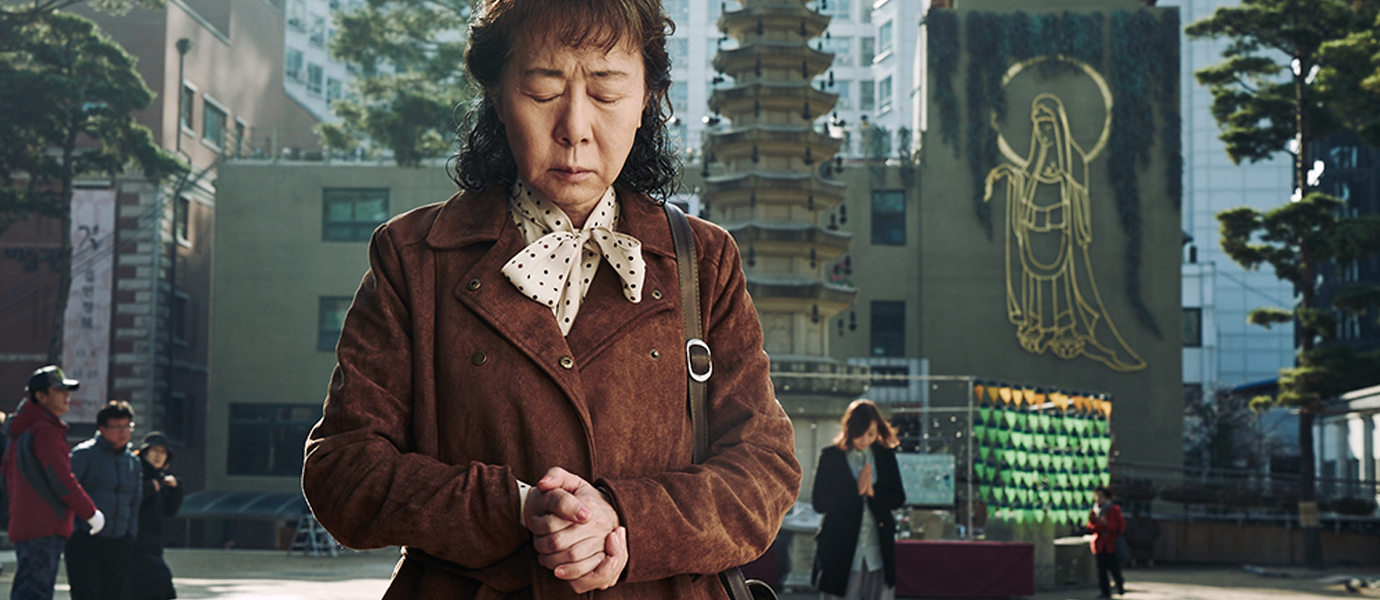 Despite being a leading economy in the world, South Korea has not found a solution to its ever-increasing senior poverty rate. But that is not the only thing plaguing the country. There is also the problem of senior prostitution, and it is a mix of both these issues that forms the basis of 'The Bacchus Lady'. The protagonist of this story is So-young, a 65-year-old prostitute who struggles with her business that becomes even more unforgiving when one is not young anymore. But like others in the business, So-young has found ways to work around her situation. The film follows her career as a senior prostitute while exploring the personal side of her through her relationship with a boy she rescues.
3. Hope (2013)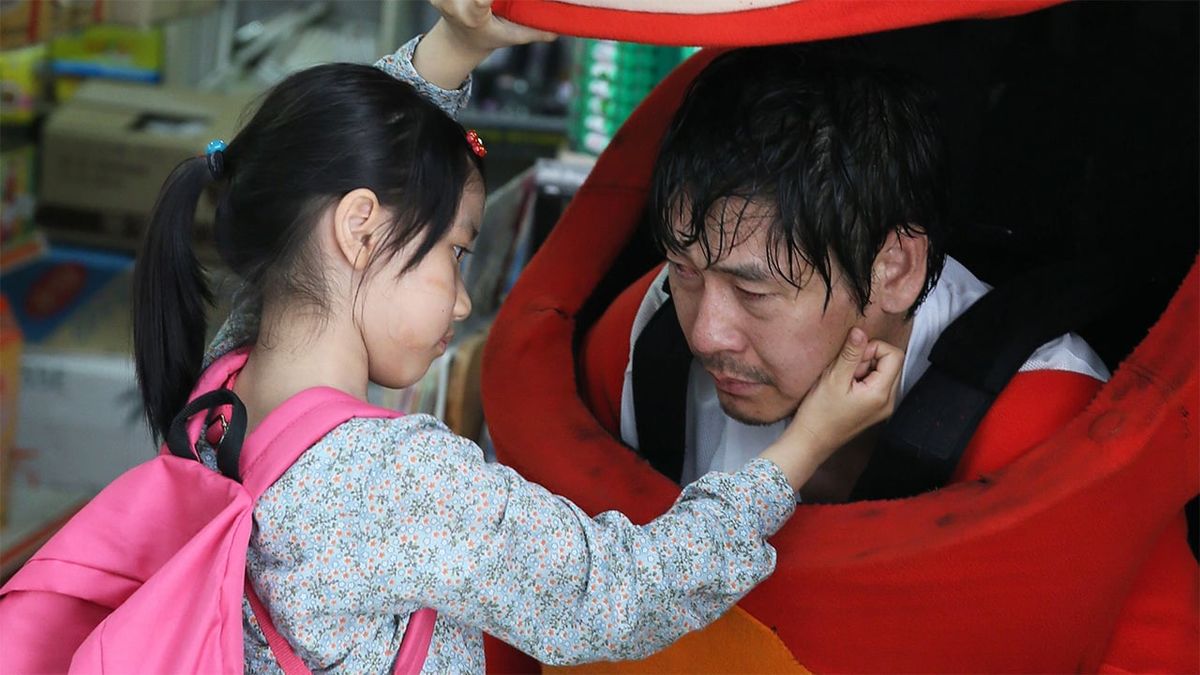 Human brutality knows no bounds and 'Hope' is based on one such chilling story. In 2008, an 8-year-old girl was kidnapped and raped by a 57-year-old man. After that, he left her for dead in the public toilet where he had committed the crime. She sustained injuries to her internal organs, and for a little girl to go through something like that, it didn't look like she would survive the physical and mental trauma. But she pulled through. In return, when the rapist was finally caught, he received a sentence of only twelve years. 'Hope' follows the fight of the girl's parents with the judicial system to get justice for her. We also get to witness her journey of coming to terms with what happened to her and coping with it.
Read More: Best Sci-Fi Movies of the 2010s
2. Silenced (2011)
Films are the mirror of society. This means that filmmaking is not just an art but also a responsibility. Further, it also makes film-watching a responsibility. If there is one instance you need to understand the scale of the effect a film can have, look at 'Silenced'. It is based on the real-life incident where young deaf children in a school were sexually assaulted by their teachers for five years. It depicts the battle to bring the crime to light and demanding justice for it. But the film doesn't end there. After the release, it received such massive support from the viewers that not only was the investigation reopened but a revised bill on sex crimes was passed soon after.
1. Parasite (2019)
Kim Ki-taek and his family are destitute. They live in a shabby basement, surviving on meagre jobs. A change in their fortune comes when the son is sent to a rich family where a tutor is required. He succeeds in getting the job and finds that he can get his family employed too. One by one, he gets the old workers fired from their jobs and installs his sister, mother and father in their place. But, that's not where the cycle ends. 'Parasite' is not just the best Korean movies of the decade, but also one of the best films of this century.
Read More: Best Romance Movies of the 2010s