Nothing can be more fascinating than exploring the bizarre intricacies of the human mind. Memory can be a funny thing. It has the power to destroy and bring back things and people who are closest to us. Memory is what we are and what we live for and it truly defines a major part of our emotional existence. Many filmmakers have explored the themes of human memory and identity to tell stories that vary in tone and emotions. Whether it be amnesia or short term memory loss or long term memory loss, filmmakers have tried to explore all. So let's take a look at the list of top movies memory loss ever. You can watch some of these best movies about memory loss on Netflix, Hulu, Amazon Prime.
15. The Maze Runner (2014)
Based on James Dashner's novel of the same name, 'The Maze Runner' tells the story of Thomas, teenager who wakes up inside an elevator, utterly perplexed as he doesn't know who he is or how he ended up here. He soon discovers that there are more boys, called the Gladers, and they are all trapped in a maze and now they've all got to figure out some way to escape. It's a genuinely involving thriller that stuffs in some really interesting ideas and whilst it comes off as slightly messed up at places, it manages to entertain and captivate because of Wes Ball's utterly absorbing, atmospheric direction.
14. The Majestic (2001)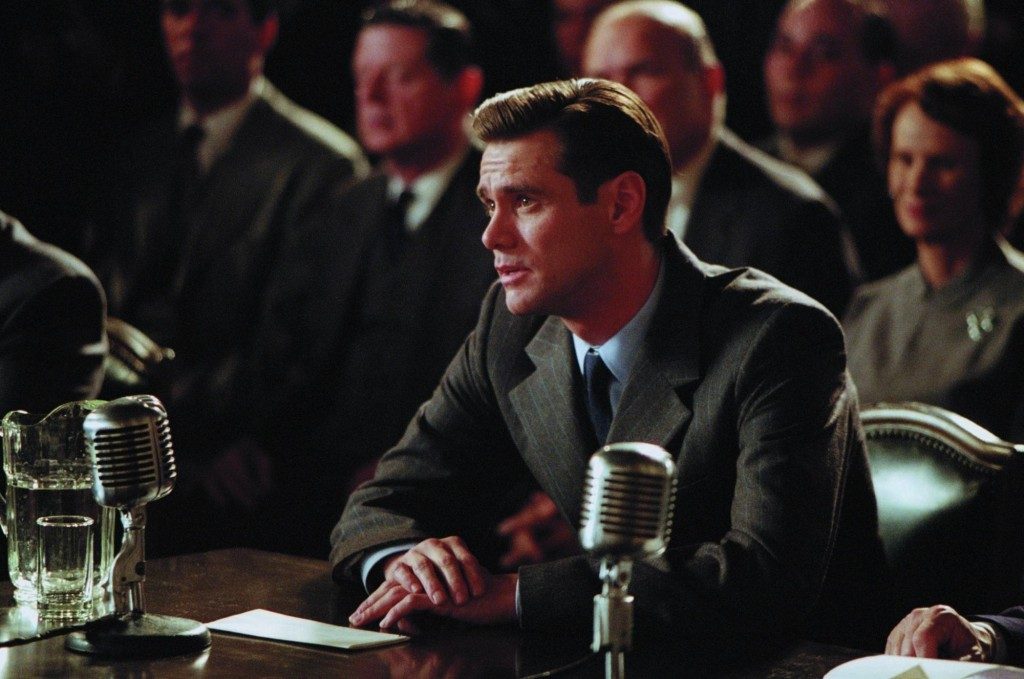 Frank Darabont is a wonderful storyteller and while his simplistic and often times preachy approach may put off some, there's no denying the raw humanity in all of his films. 'The Majestic' is one such film that delivers a message so beautifully with its endearingly simplistic storytelling that manages to hit right in the feels. It tells the story of a man troubled with his identity after suffering from Amnesia. Peter does not know who he is and so accepts that he is the son of Harry Trimble, Luke but problems rise up when he is accused of being a communist. It's an incredibly well made film that delivers some strong messages and is certainly an uplifting experience.
13. Total Recall (1990)
This highly fascinating sci-fi action flick directed by Paul Verhoeven and starring the iconic Arnold Schwarzenegger tells the story of a construction worker troubled with frequent dreams of Mars and a mysterious woman there. For his trip to Mars, he undergoes a memory implant procedure but here he reveals memories of being a Secret Agent. However, his memories are then erased and he is sent back home. The story takes wild twists and turns and is complete package of complex sci-fi concepts and pure entertainment.
12. The Long Kiss Goodnight (1996)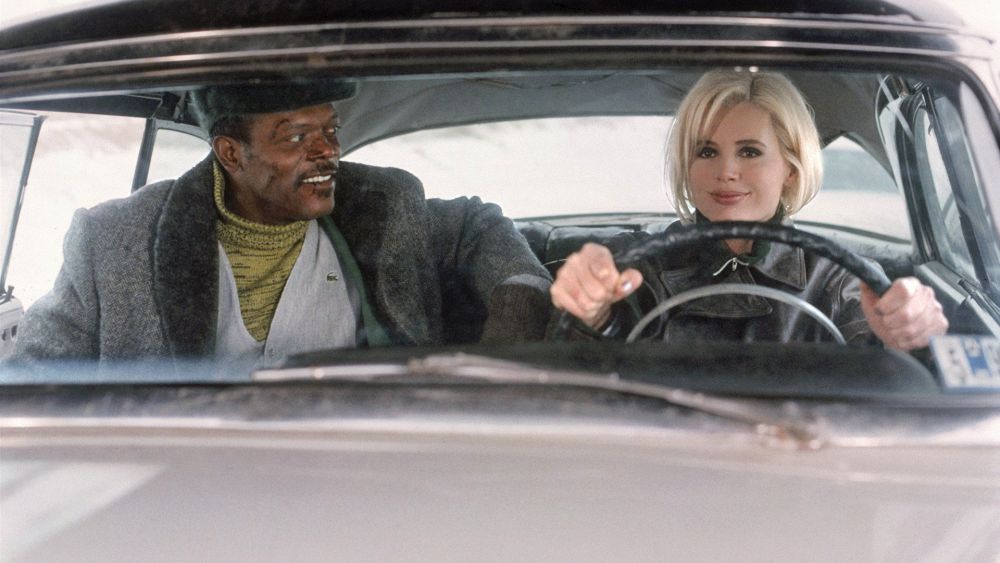 'The Long Kiss Goodnight' is about a schoolteacher who suffers from amnesia and has been on a quest to uncover her mysterious past. She hires many private investigators and leaves with one of them in an ardent quest to seek out who she really is. With such an intriguing plot, 'The Long Kiss Goodnight' disappoints at places although the overall experience does come off as satisfying as it's packed with some really amazing moments and also you couldn't really go wrong when you have someone like Samuel Jackson. It's an interesting watch with some great action moments that would surely pump you up.
11. The Bourne Series (2002, 2004, 2007, 2012, 2016)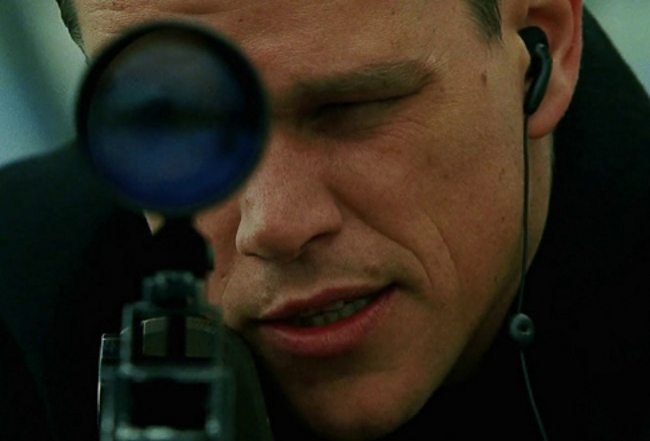 'Bourne' films center around the character of Jason Bourne a man who suffers from memory loss and needs to discover his true identity. He eventually discovers that he is a CIA assassin who failed to complete his recent mission and with the help of a woman he learns about his past actions, memory loss and gets a complete picture of the story. The Bourne movies are known for their high voltage action and energy and while there have been numerous sequels that have come out over the years, nothing beats the raw energy and intensity of the original flick. 'The Bourne Identity' is just high class action and a complete entertainment package.
10. Dark City (1998)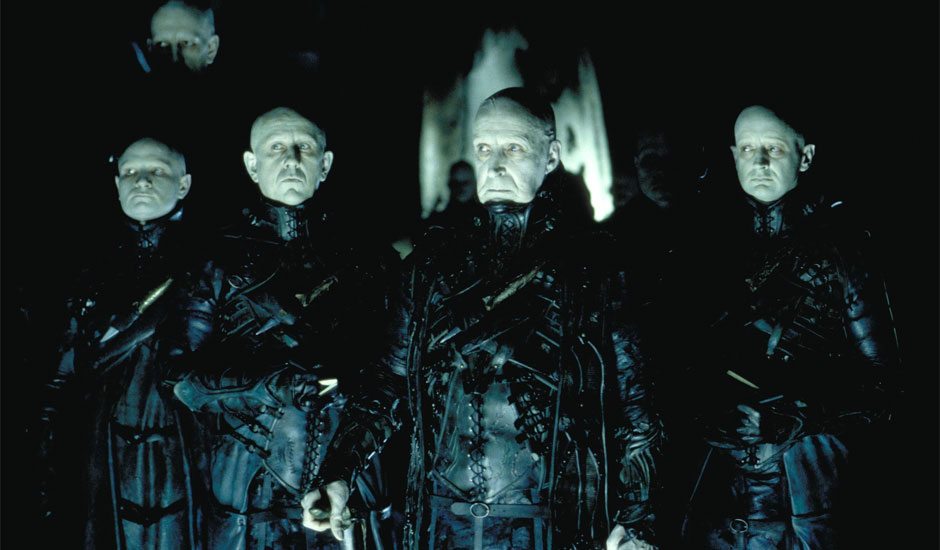 A criminally underrated sci-fi thriller. Alex Proyas' dystopian thriller follows a man who wakes up in a hotel, suffering from amnesia. He soon receives a phone call from a doctor who tells him that a group of men are chasing him off and urges him to flee the hotel. The city is conquered by aliens known as the Strangers and they've got some frightening plans that would wreck human lives. 'Dark City' is a highly engaging film and Proyas' cleverly crafted storyline and overall atmosphere of the film was a huge influence on the Wachowskis' 'The Matrix' which would go on to change the way Sci-Fi flicks were made in American cinema.
9. The Machinist (2004)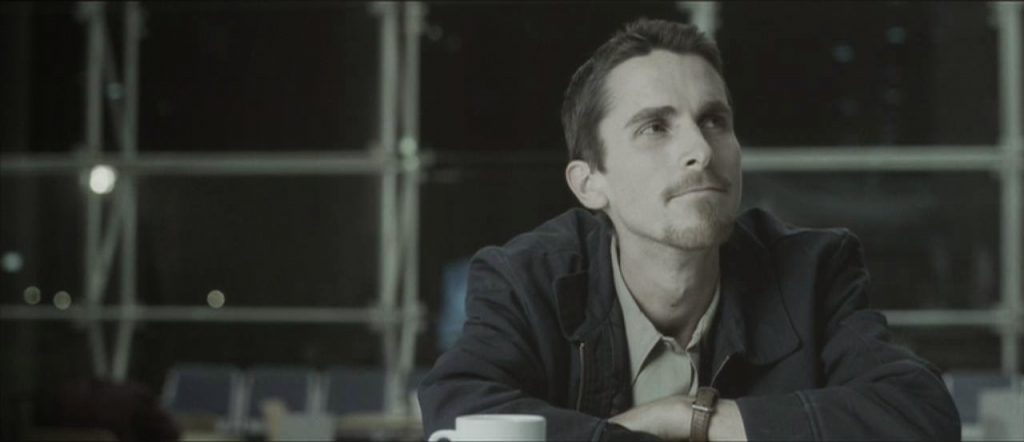 Technically not a film about memory loss but Christian Bale's character here creates and alternate reality as a result of the repressed memories of his past where he ran over a boy and killed him but decided to drive away. The resulting guilt drove him on to the edges of insanity as he created his own world in order to suppress the haunting memories of his past. Brad Anderson's direction here is remarkably brilliant, crafting an atmosphere of pure horror and dread and Bale is exceptional in a highly challenging role that demanded a lot from him, physically and emotionally. It's dark, tense and gorgeously atmospheric.
8. Spellbound (1945)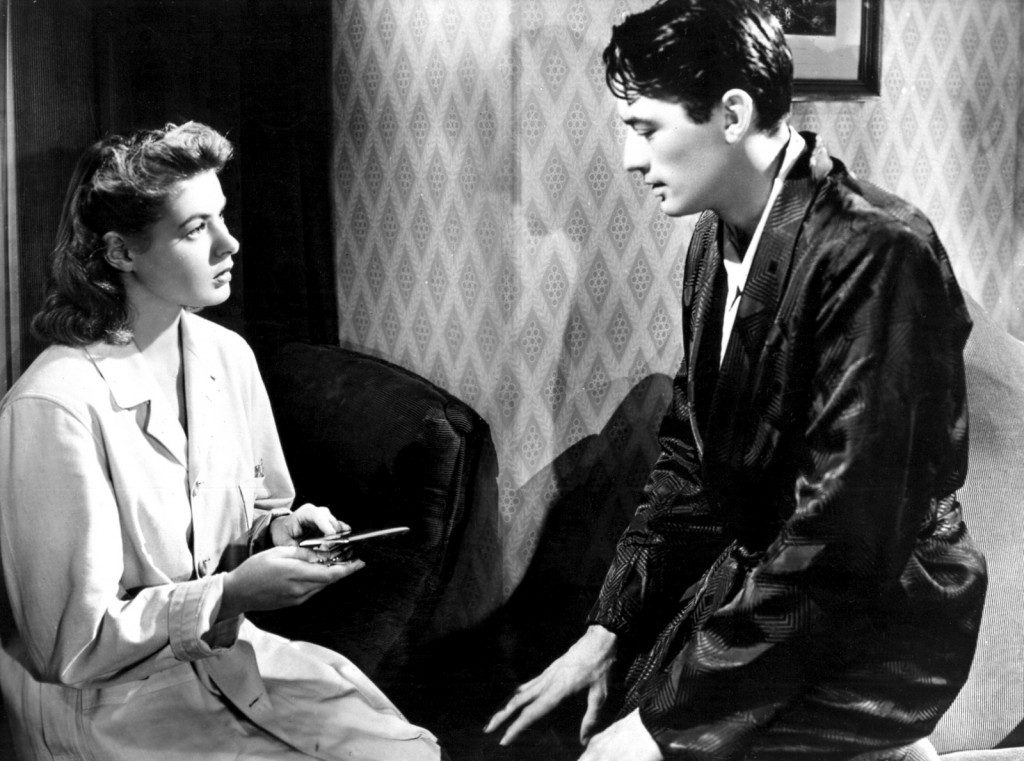 The great Alfred Hitchcock was always fascinated by the human psychology and often explored the dark voyeuristic fantasies ingrained in the human mind. His 1945 neo noir mystery drama is about a psychiatrist who has to protect his amnesiac patient who is accused of murder. The central plot of the film revolves around the unveiling of Anthony Edwards' character who turns out to be a real mystery and Dr. Petersen discovers that he may not be the man he pretends to be. 'Spellbound' was one of the earliest films to deal with the subject of amnesia and brilliantly manages to portray the terrifying realities of the condition. It's certainly one of Hitchcock's more overlooked films.
7. A Pure Formality (1994)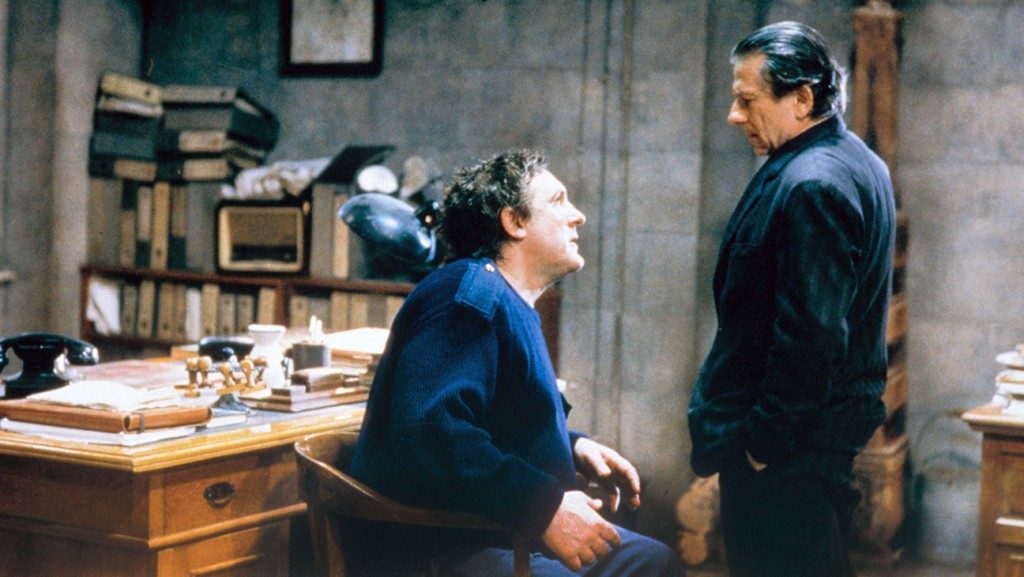 It's astonishing to think that the same director who made the lovely, charming 'Cinema Paradiso' and then come up with something as intense and darkly mysterious as this superbly entertaining thriller. 'A Pure Formality' follows a man who is taken to the police station for questioning after a corpse is discovered somewhere nearby. The man happens to be a famous writer but he seems to have some kind of an emotional trouble and is suffering from Amnesia. The rest of the film revolves around the unveiling of the mystery as not much of action takes place and the mostly has these men conversing but the way Tornatore maintains the tension and engages you throughout is truly amazing.
6. The Taking of Deborah Logan (2014)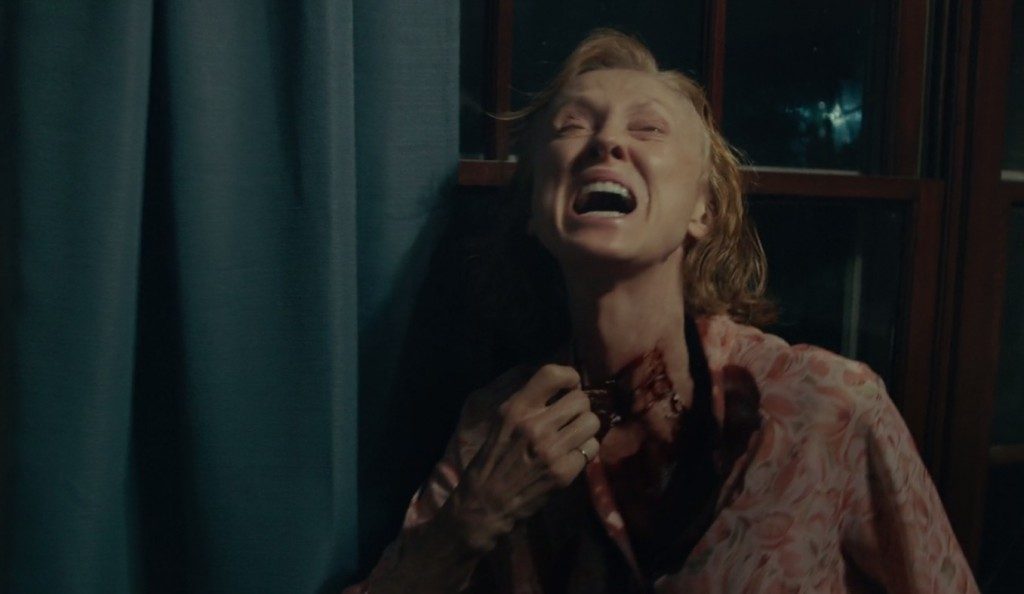 I came across this gem as part of my research for this article and I was genuinely shocked by its raw intensity and visceral brutality. 'The Taking of Deborah', is about an old woman suffering from Alzheimer's disease who lets a film crew film a documentary about her condition but things aren't as simple as they thought as more frightening things get revealed over a number of days. The film is intensely made with raw tension creeping on to you in every scene and smacking you off with its shocking brutality. It's raw, unapologetic and is further heightened by some truly brilliant performances from its cast.
Read More: Best Slasher Movies of All Time
5. Suture (1993)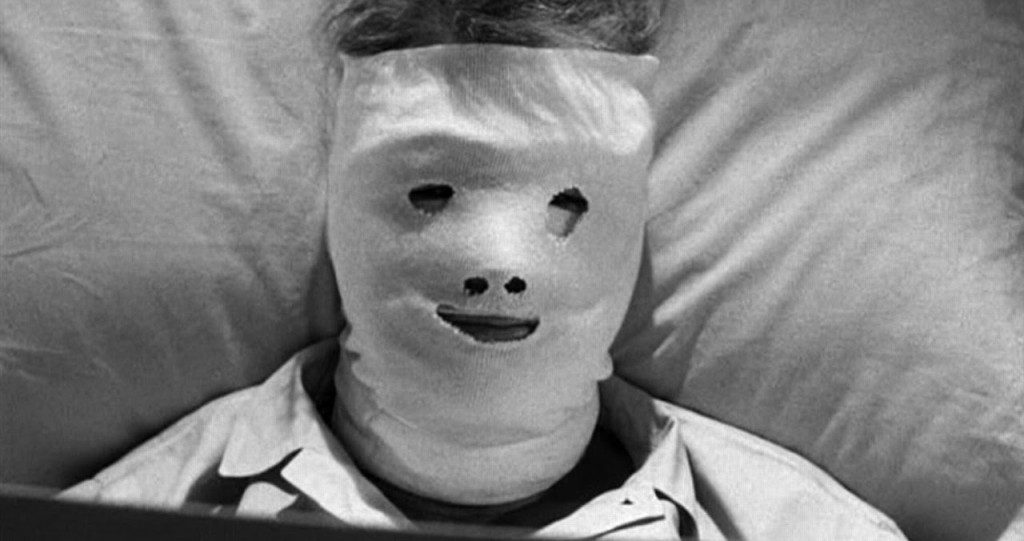 Raw, mysterious, bold, and endlessly intriguing, 'Suture' is a highly stylized atmospheric thriller that explores the themes of identity, memory and the human perceptions of reality. The film tells the story of a man who kills his father and concocts a plan to fake his own death by killing his identical half brother. However, his brother survives but his face is disfigured and now suffers from a memory loss. His brother comes back and attempts to finish him off again but is killed himself. The disfigured man assumes his new identity and carries on with his life. The film raises some really fascinating questions on identity and explores the inherent complexities of the human memory.
Read More: Best LGBT Movies of All Time
4. Random Harvest (1942)
'Random Harvest' is about a World War I veteran who suffers from amnesia and meets a gorgeous with whom he falls in love. The two get married but problems crop up when an accident brings back his forgotten memories and erases memories of his present life with his wife. The film is so sweetly wrapped up with delicate human emotions that embrace you in its endearing honesty. It takes a poignant look at a deeply tragic human condition and subtly devastates you with its unmistakable sincerity and inherent tenderness.
Read More: Greatest Short Films of All Time
3. Away From Her (2006)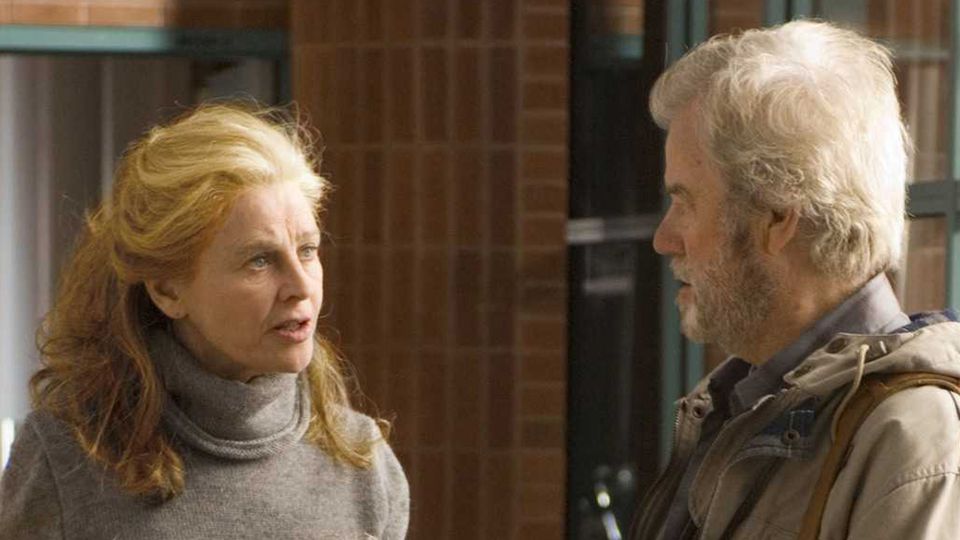 'Away From Her' is a film that has the power to devastate and move you in ways you have never been before. It's such an incredibly well crafted gem of a film that touches on the most profound of human emotions and strikes a heartbreaking chord in you. The film revolves around a couple whose happy marriage is wrecked when the wife begins to suffer from Alzheimer's and has to move into a nursing home. I wouldn't go a lot into the details of the plot as that would ruin the experience for our readers but the film is such a devastating look at the harsh realities of age and the human memory which has the power to bond and break relationships.
Read More: Most Colorful Movies of All Time
2. Memento (2000)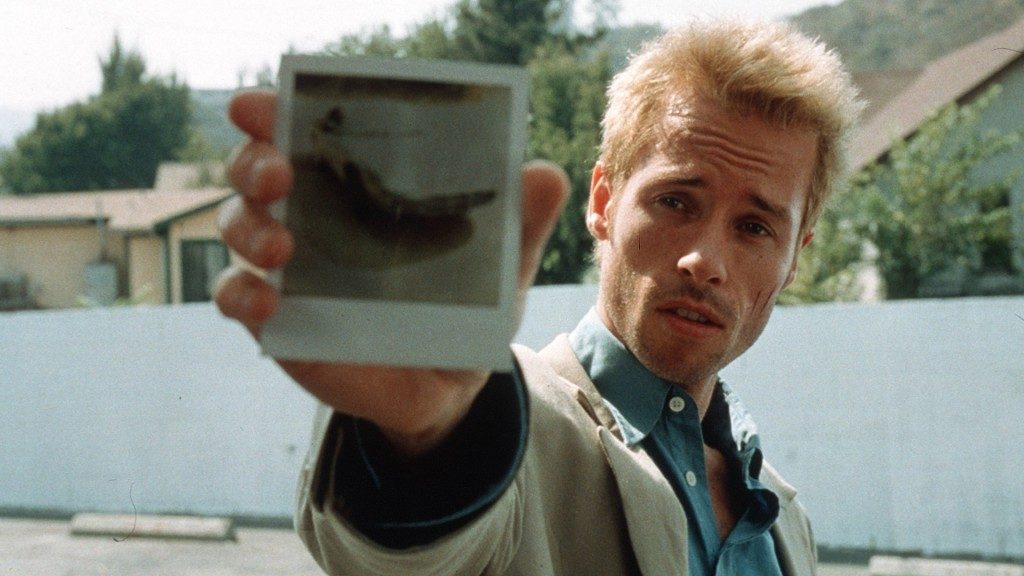 Christopher Nolan's indie masterpiece tells the story of a man suffering from short-term memory loss, looking to nab the man he thinks raped and killed his wife. He makes short notes uses tattoos to remember crucial information he might forget. In a stroke of pure genius, Nolan uses twin structures for the film; a black and white sequence that is presented in chronological order and a color sequence that goes back in reverse chronology order. This gives us a sense of being in the head of our protagonist as we are denied the same information that has faded away from the memory of our protagonist.
Read More: Best Historical Movies of All Time
1. Eternal Sunshine of the Spotless Mind (2004)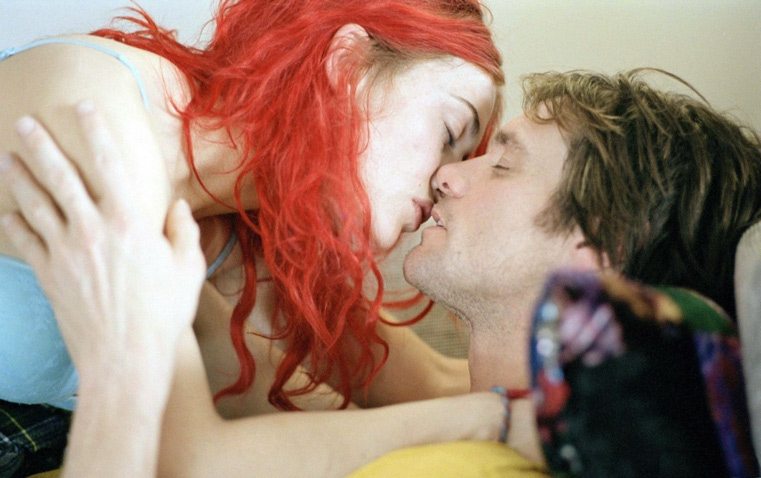 Most people consider 'Eternal Sunshine of the Spotless Mind' to be somewhat of a comedy but like all other Charlie Kaufman movies, it had that tinge of pensive sadness underneath it that affects you on a deeply personal level. Joel and Clementine loved each other but they are now separated and have erased each other from their memories using a scientific method. Charlie Kaufman examines the painful realities of human relationships using the bizarre nature of the human mind and memory. We often cling on to certain memories for no reason but they keep us alive in some ways and that's what makes our lives worth living and life turns into an absolute misery the moment they fade out from our minds.
Read More: Best Vigilante Movies of All Time