Teenage is the time when the exploration of self begins. What kind of a person am I? What are my interests? Who are my friends? What do I want from my future? These are just a couple of questions that adolescence brings with it. Then there are the matters of the heart. Developing a crush, falling in love (or at least, with the idea of it) and prioritizing things. There is also the rebellious phase which dawns with the thought that they are not kids anymore. And so on, and so on. While this makes parenting a teenager a hard task, it also serves as a great palette for all sorts of characters and their complicated lives. Filmmakers have used the life of a teenager to tell some great stories. Here is the list of the top teenager movies of the decade (2010-2019):
17. To All the Boys I've Loved Before (2018)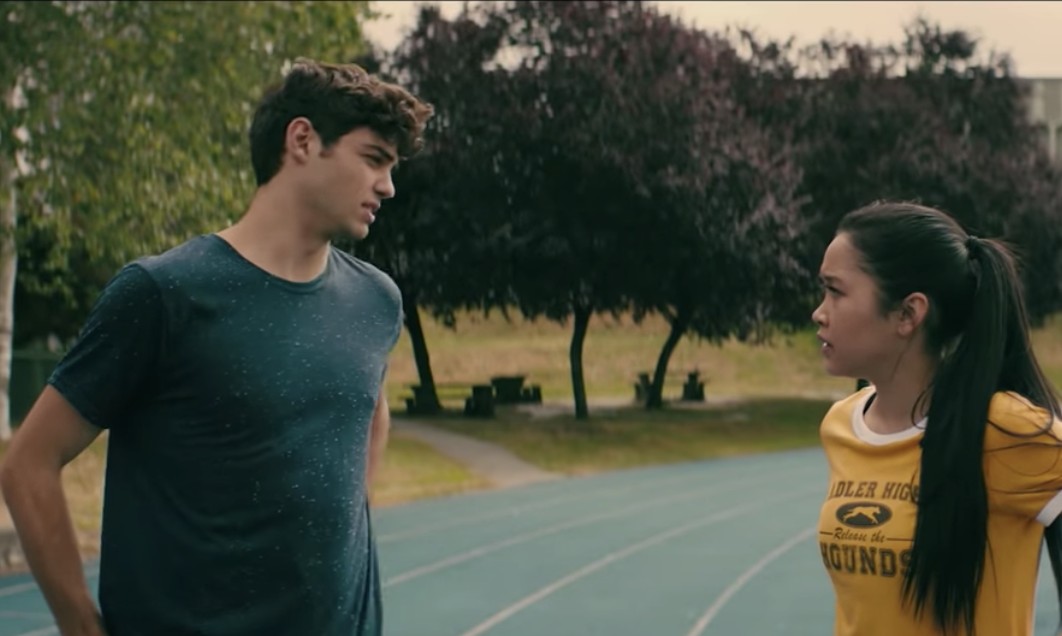 Noah Centineo found the status of a heart-throb after appearing in this Netflix romance as Peter. The film became so popular that the streaming service decided to commission a sequel which premiers in 2020. Based on Jenny Han's book of the same name, it follows the story of Lara Jean. She has the habit of writing letters when she feels the need to pour out her emotions. Over the years, she has been infatuated with a number of boys. But instead of telling them about it, she writes letters to them which she never sends out. Until someone finds her collection and decides to send it to their intended recipients.
16. Me, Earl and the Dying Girl (2015)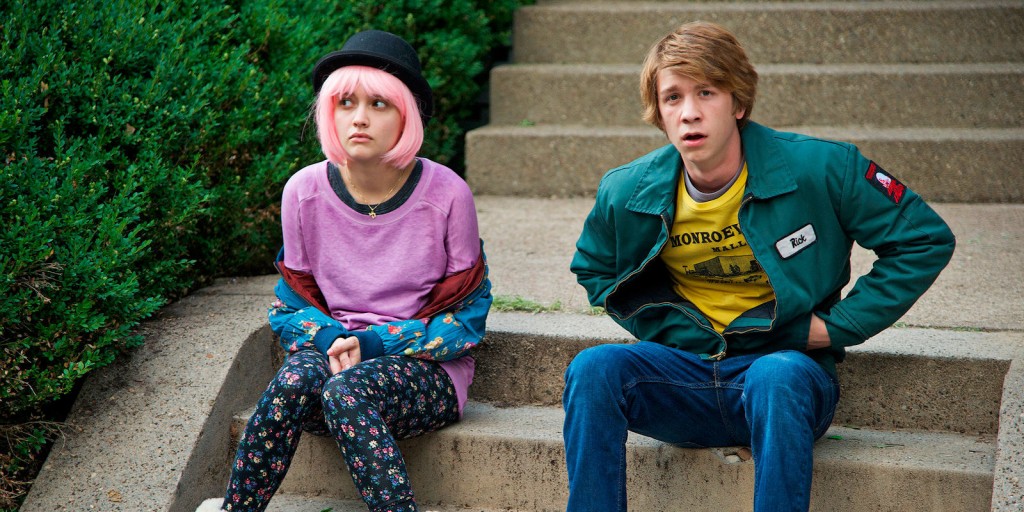 Greg is socially awkward but that doesn't bother him much. He doesn't need anyone because he has Earl. Together, they spend time watching movies and making movies. They have a good friendship with their History teacher, and overall, life is fun. One day, his mother forces him to spend some time with a girl who has recently been diagnosed with leukaemia. Neither Greg nor the girl wants this forced friendship, but once they find common ground, a strong bond develops between them, with Earl in the mix.
15. Dope (2015)
Malcolm is a bright kid but lives in a high-crime neighbourhood. He dreams of joining an Ivy League college, preferably Harvard, but there are some things that hold him back. His school counsellor fixes a meeting between him and a Harvard alumnus to provide some guidance to Malcolm. But while good things take place, a series of events threatens his future. He attends a party with his friends where a drug dealer hides his stuff in Malcolm's bag and is arrested. Now, the boy is torn between handing over the material to a mysterious caller or do as the drug dealer advises him to.
14. The Edge of Seventeen (2016)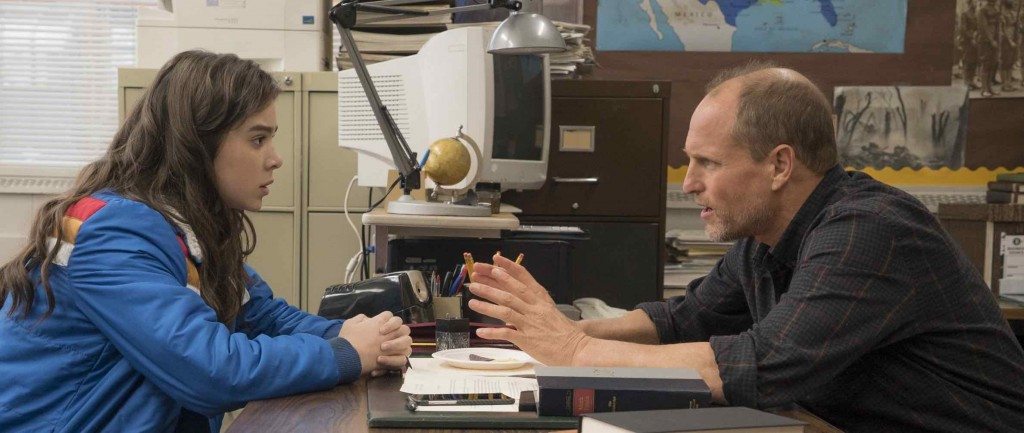 Nadine's introverted nature led her to be close to very few people. She had a strong bond with her father, so when he died, she was devastated. Her mother is image-conscious and keeps pestering her while her older brother enjoys popularity at school. Her only support system now is her best friend. But that is also taken away from her when she enters a relationship with her brother. Who will Nadine turn to now that she has no one left?
13. Easy A (2010)
Before Emma Stone became one of the most popular actresses, before she won an Oscar and joined the elite, she did her fair share of teen dramas. Be it working in Judd Apatow's 'Superbad' or joining the superhero world in 'The Amazing Spider-Man', she has played a lot of teen characters. But none of them has been as likable as Olive Penderghast. Olive is the kind of person everyone wishes they were in their teens. She is fearless, funny, unapologetic and doesn't care one bit about what her classmates think about her and what gossip they like to indulge in. She usually steers clear from that drama, but one lie puts her under the spotlight of the whole school.
12. The Way, Way Back (2013)
'The Way, Way Back' follows the story of a fourteen-year-old who goes on a vacation with his family. His mother and stepfather have a dynamic where the latter takes over every time. He becomes dominant to the point of being abusive. Duncan wants his mother to stand up for herself as well as him. To avoid the continued pestering of the man, he finds a job at a water park. This is where he comes in contact with Owen, a nice, caring man who takes the boy under his wing and becomes the father figure he never had. His positive influence allows Duncan to counter the overbearing, demeaning behaviour of his stepfather.
11. Eighth Grade (2018)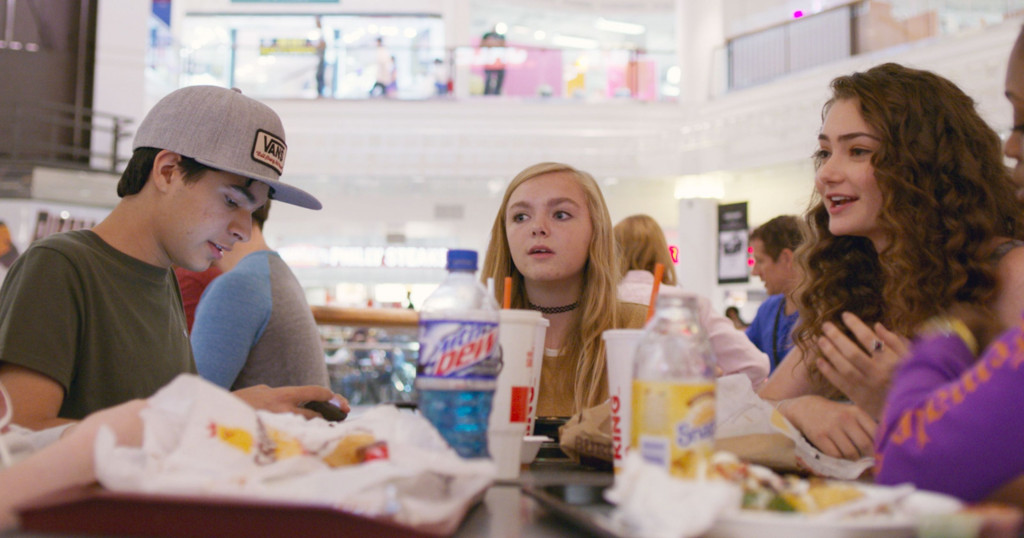 Teenage is the time when children often feel the need to fit in. They need a sanctuary where they can feel like they belong, and this necessity to be accepted is what gives rise to peer pressure. In this process, they often take over the persona that's not who they truly are. Kayla Day is going through a similar phase. She is smart but introverted. She doesn't have many friends, and now that she is about to enter high school, she thinks it is time for her to take the advice that she gives out in her vlogs. But is it really that easy to change yourself?
10. Booksmart (2019)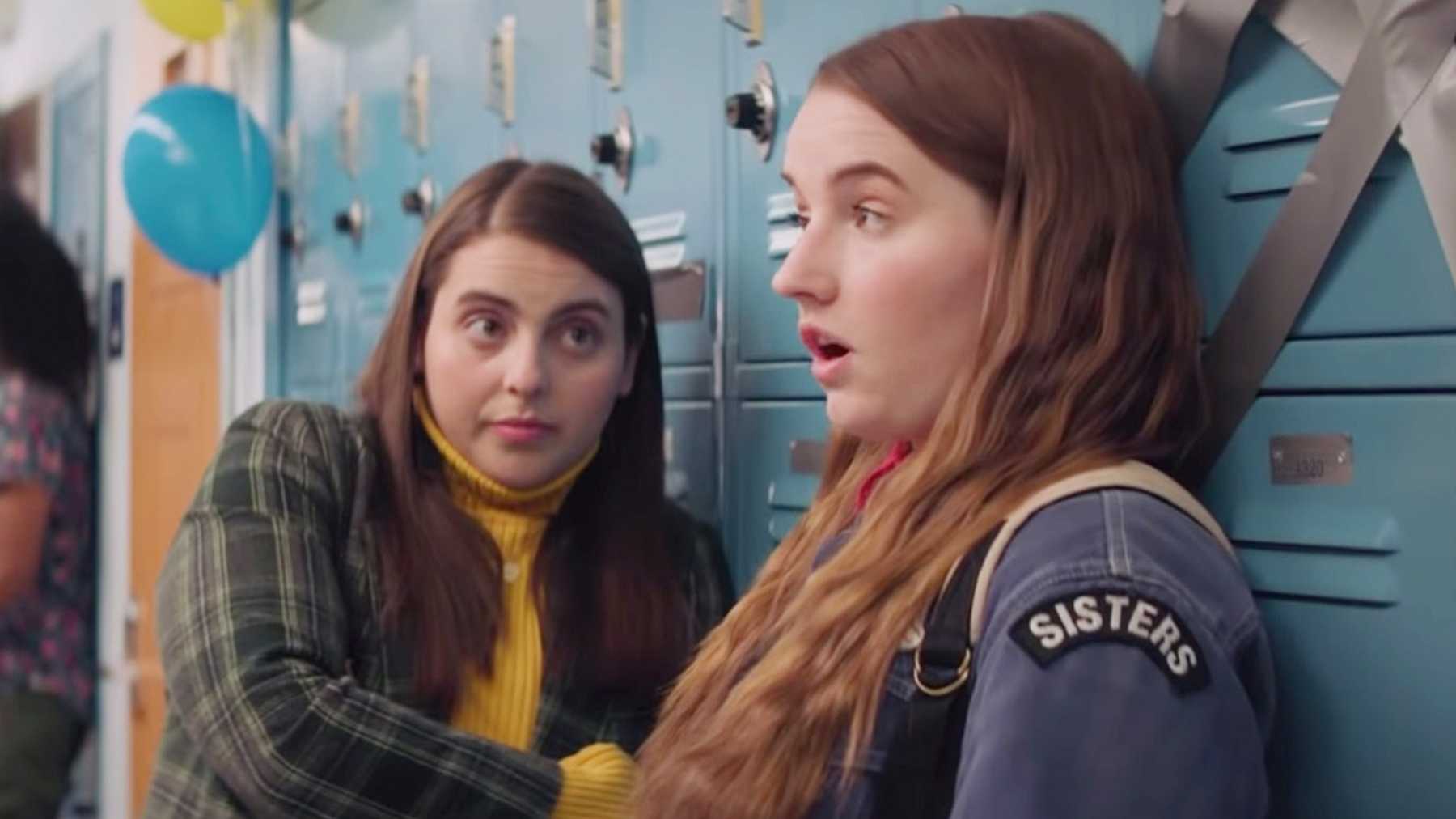 While high-school promises a lot of fun, it is also the time when a choice has to be made about your future. Will you choose to dedicate yourself to your studies and come out on the other end with good grades and a position secured in a good college? Or will you choose to have as much fun as possible and go forward with those memories? Amy and Molly choose their books while their peers go around doing things that every normal teenager should be doing. With graduation right around the corner, they realise that they have been missing out on some key moments and decide to live all those missed opportunities of four years in the matter of one night.
9. Spider-Man: Homecoming (2017)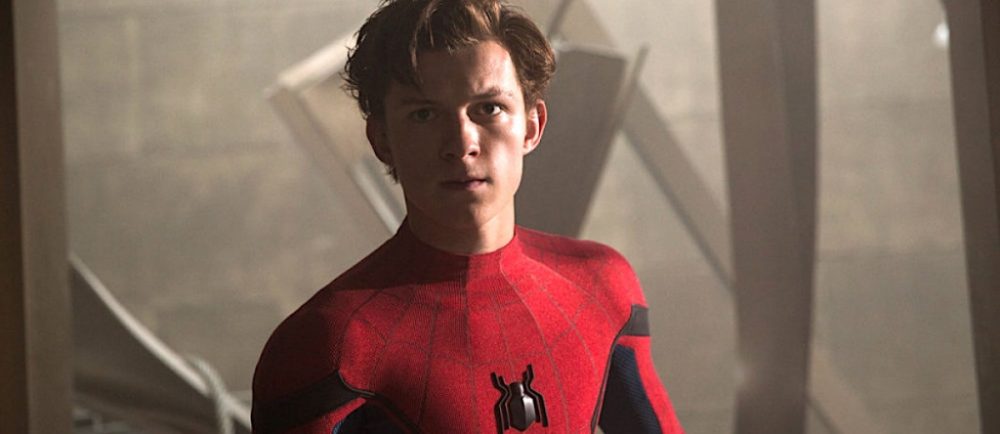 It took a lot of time and effort for Marvel to get back Spider-Man and make him a part of the universe that had already taken off. To the contentment of the fans, the wait was worth it. Bringing in Tom Holland, who was barely out of his teens, as the titular character served a great deal to the movie. In fact, what makes 'Spider-Man: Homecoming' such a good film is that it is even more enjoyable when it is focusing simply on Peter Parker being an awkward teen.
8. The Kings of Summer (2013)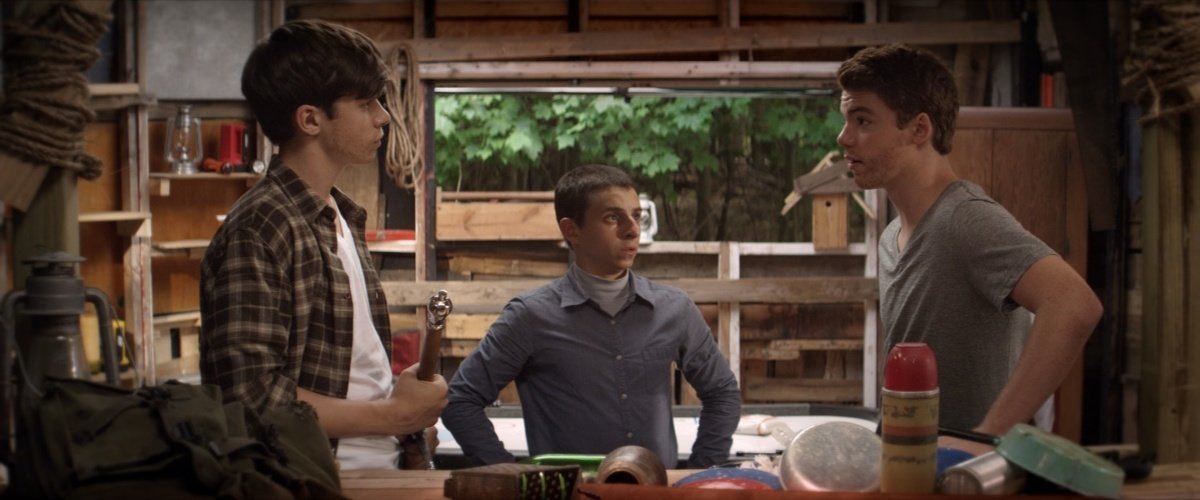 This coming-of-age drama follows the story of three teenagers who decide to emancipate themselves from the conventional way of life and start living in a hut in the woods. It begins with Joe storming out of his house to get away from his overbearing father. He is joined by his best friend, Patrick, who is also looking for a way to ditch his increasingly boring parents. On the way, they find a kid named Biaggio who tags along with them. They establish a hunting and gathering system and some ground rules for their abode. However, escaping one's family is not so easy.
7. The Fault In Our Stars (2014)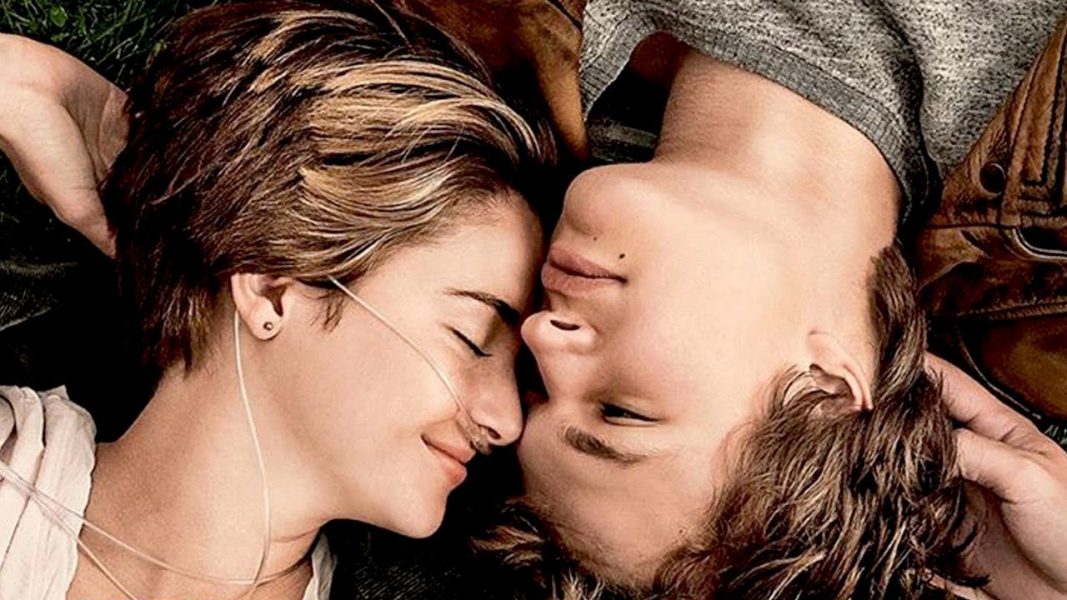 Hazel Grace is sixteen year old, but she has accepted her fate as a ticking time bomb that can go off at any moment. The thing is that she has cancer and despite all that is being done for her, she knows she'll die pretty soon. Augustus Waters, on the other hand, keeps finding ways to mock death and show it how much life they still have inside of them. Through her time with him, Hazel learns to live like that too. But their ill-fated romance will have to come to an end when one of them succumbs to their nemesis. The film stars Shailene Woodley and Ansel Elgort in the lead roles, with a supporting cast of Nat Wolff, Laura Dern, Sam Trammell and Willem Dafoe.
6. Love, Simon (2018)
Based on the novel, Simon vs the Homo Sapiens Agenda, by Becky Albertalli, 'Love, Simon' follows the story of a closeted teenager. Simon Spier doesn't want to cause a stir by coming out about his sexuality. One of his classmates did that and he doesn't like the way it turned out. He doesn't want to be the topic of discussion for everyone and has to wait for just one more year to pass. Once he moves to college, everything will be fine. But then, a boy comes out as gay on Facebook under a psuedonym. Simon connects with him and the two begin to chat through emails. Now, Simon finds himself falling for this guy even when he has no idea who he is.
5. Submarine (2010)
This British comedy follows the story of a teenager named Oliver. He is awkward and shy but very much wants to shed his hesitant exterior. He is tired of being labelled as one of the losers of the class and comes up with an idea to change that. He sets his eyes on a girl who is the epitome of cool, despite being a bully to others. He uses all the tricks in his bag to woo her. But then, another problem is sent his way. His parents' marriage begins to crumble, he suspects that his mother is having an affair, and his poor father seems too lost to do anything about it.
4. The Hunger Games (2012)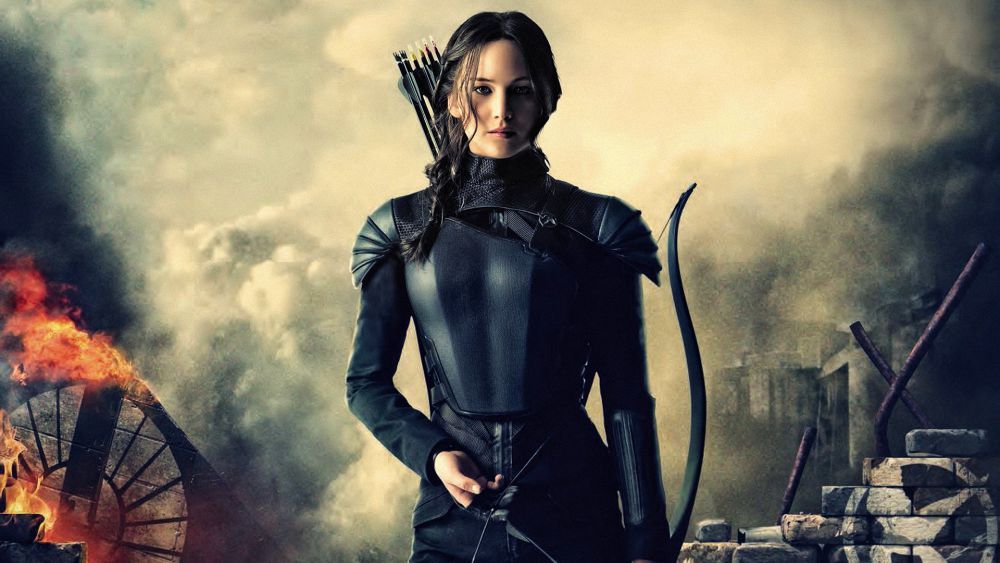 Young Adult dystopian-genre took flight in the first half of the 2010s and gave us franchises like 'The Maze Runner' and 'Divergent Series'. The most successful, however, is 'The Hunger Games' franchise. Starring Jennifer Lawrence in the lead role, it is set in a dystopian society where the country has been divided into 12 districts. Every year, tributes are chosen from each district who become participants in a tournament where they have to survive till the end to emerge victoriously. Here, survival is a matter of life and death. You either kill or are killed. When Katniss's sister is randomly chosen as a tribute, she volunteers in her stead.
Read More: Best LGBT Movies of the 2010s
3. The Spectacular Now (2013)
Teen movies are often reprimanded for not being true to their characters. 'The Spectacular Now' stands apart from such movies by bringing a raw honesty in its protagonists by not indulging in irrelevant plots to drive their romance. Miles Teller and Shailene Woodley star in this teen drama directed by James Ponsoldt. Based on the book of the same name by Tim Tharp, it follows the story of Sutter and Aimee. Sutter is a party animal while Aimee is a reserved girl. He is carefree and wild, she is focused on her future. When their paths collide, she learns to embrace the perks of being a teenager while he learns to accept what life throws at him. The film also stars Brie Larson, Jennifer Jason Leigh, Bob Odenkirk and Kyle Chandler.
Read More: Best Romance Movies of the 2010s
2. The Perks of Being A Wallflower (2012)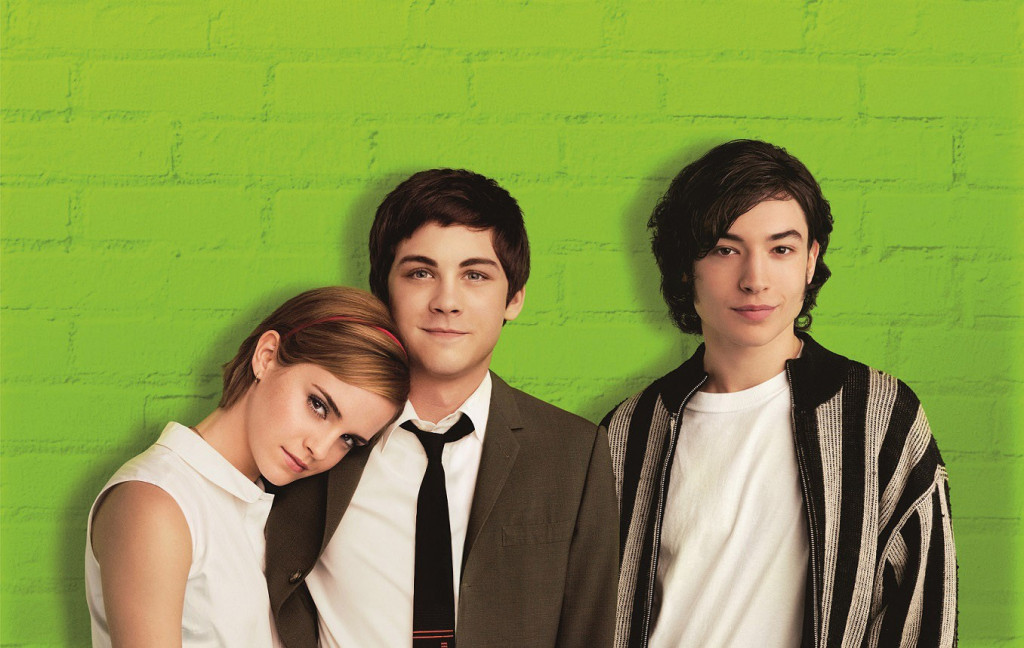 Stephen Chbosky wrote a book about a teenager who makes unlikely friends while going through a difficult time in his life. The book became a bestseller and was hailed by the critics. More than a decade later, he adapted it for the big screen and delivered a film that continues to resonate with the target audience. It stars Logan Lerman as an introverted teenager who finds the solace of a company with two senior students, played by Emma Watson and Ezra Miller. Battling the demons of his past, he learns to move forward.
Read More: Best Korean Movies of the 2010s
1. Lady Bird (2017)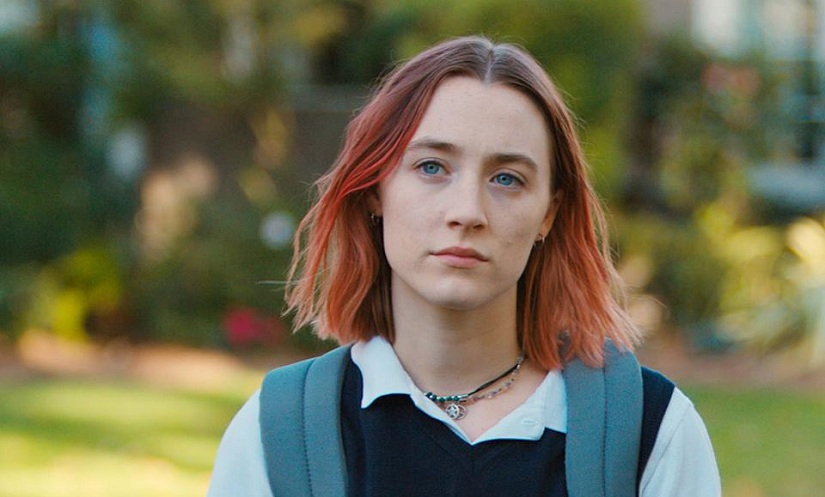 Saoirse Ronan stars in this comedy-drama by Greta Gerwig. The director tapped into her own experience as a teenager and the relationship with her family to give one of the best movies of the year. The protagonist of 'Lady Bird' film is Christine McPherson. She dreams of leaving her mundane town and live a more adventurous and cultured life. Her mother, on the other hand, thinks that she is over-reaching, that she does not appreciate what is in front of her and is running towards an idea that will disappoint her when she doesn't find it compatible with reality. The film follows the teenager's rebellious point of view and how she finally grows out of it.
Read More: Best Horror Movies of the 2010s